A maternity shoot is a photoshoot or series of photoshoots. You do this throughout pregnancy or the maternity period for a soon-to-be-mother. These sessions capture the beauty of a growing baby bump and glorify the unity of the mother and her unborn baby.
Usually, the best time for a maternity shoot is in the seventh or eighth month. Better said, when you are 30 weeks pregnant. At this time, once you enter the third semester, your belly begins to develop a nice round shape. It is a perfect shape for showing off in photos.
Now that we have the answer to when, let's try answer how. What are some of the best maternity shoots? Let's take a look at some of our ideas.
1. Baby Bump And Baby Onesie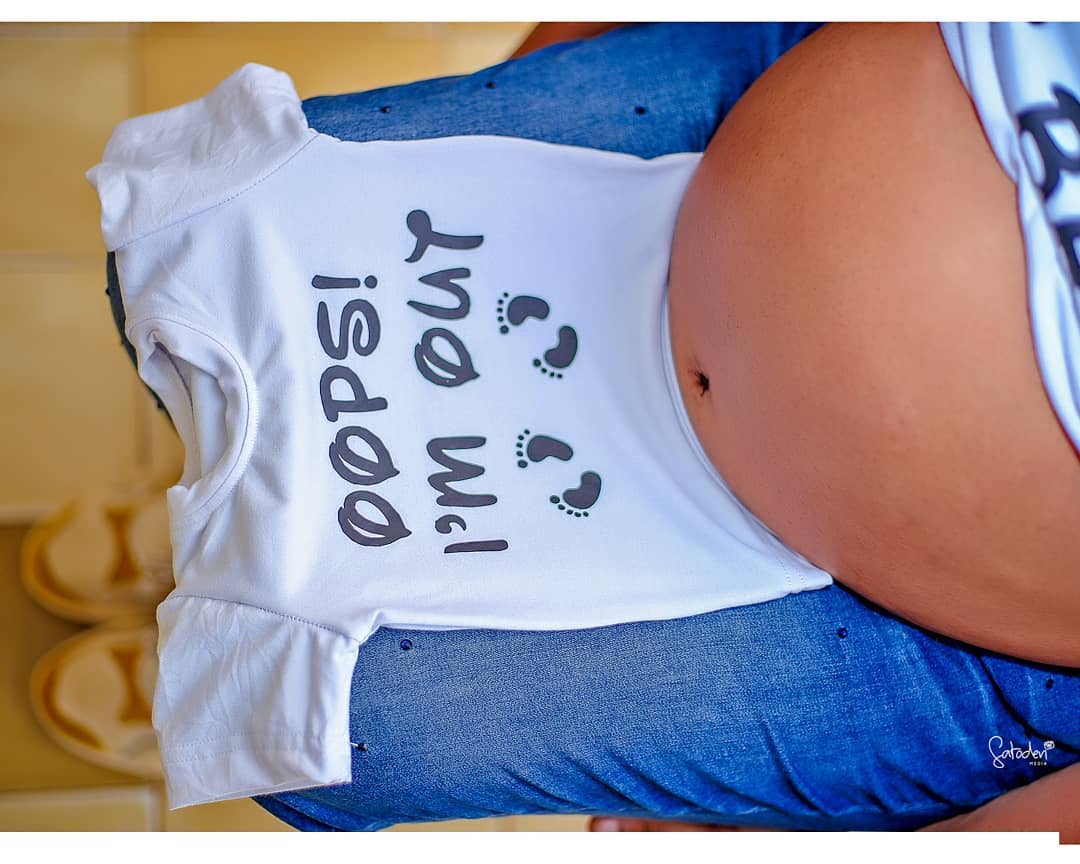 This is a simple and popular picture. You announce to the world the coming of your baby. You can also use it to announce the gender of your newborn baby. And the onesie looks amazing next to you baby bump.
2. Super Stylish Due Date Announcement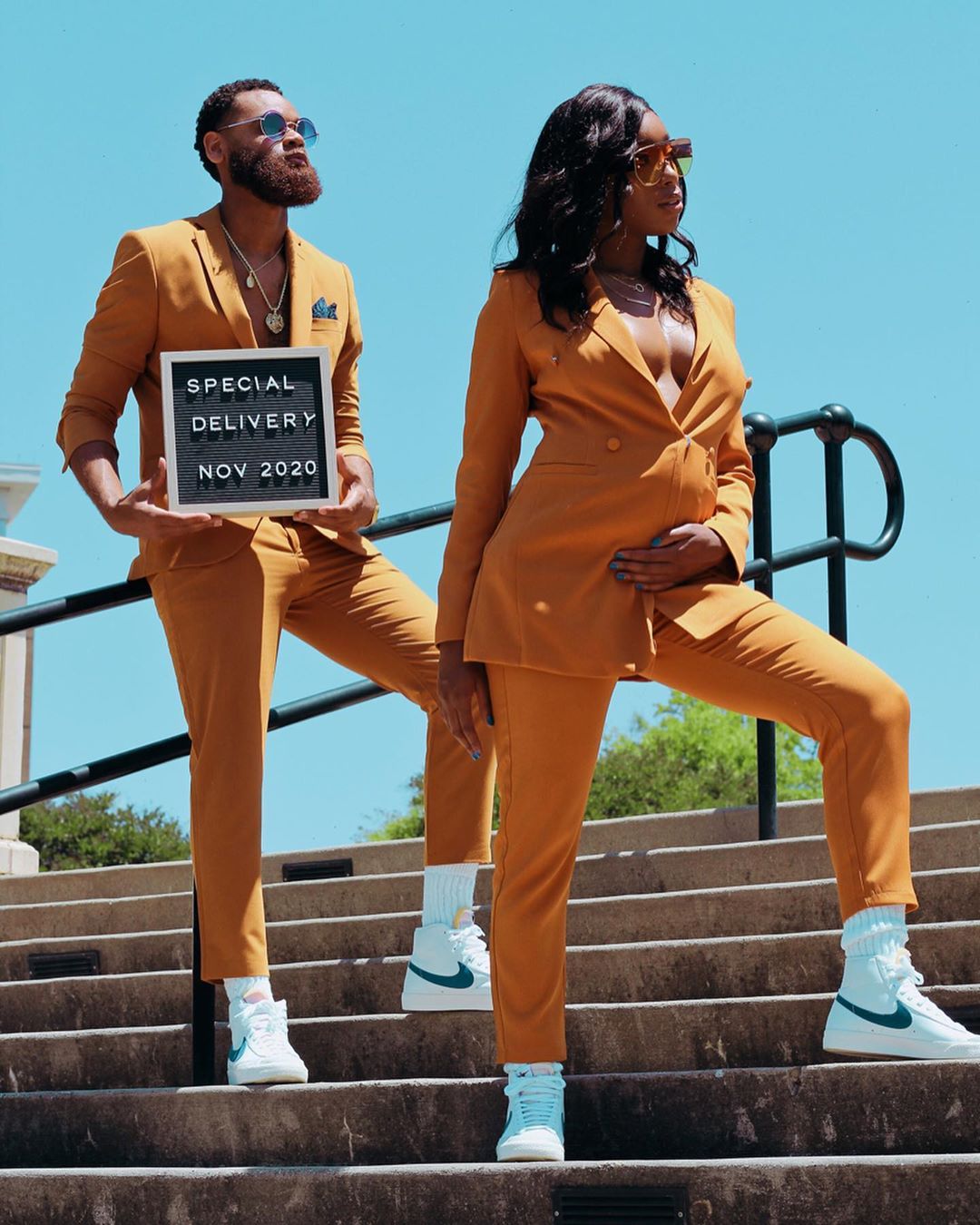 If you are into some couple matching photos and stylish photos, this is the one. Think of it as the Instagram popular maternity shoot. Don't forget to announce the due date. And of course, wear matching colors. Elegant, stylish, and fashionable. What more do you want?
3. Relaxing Together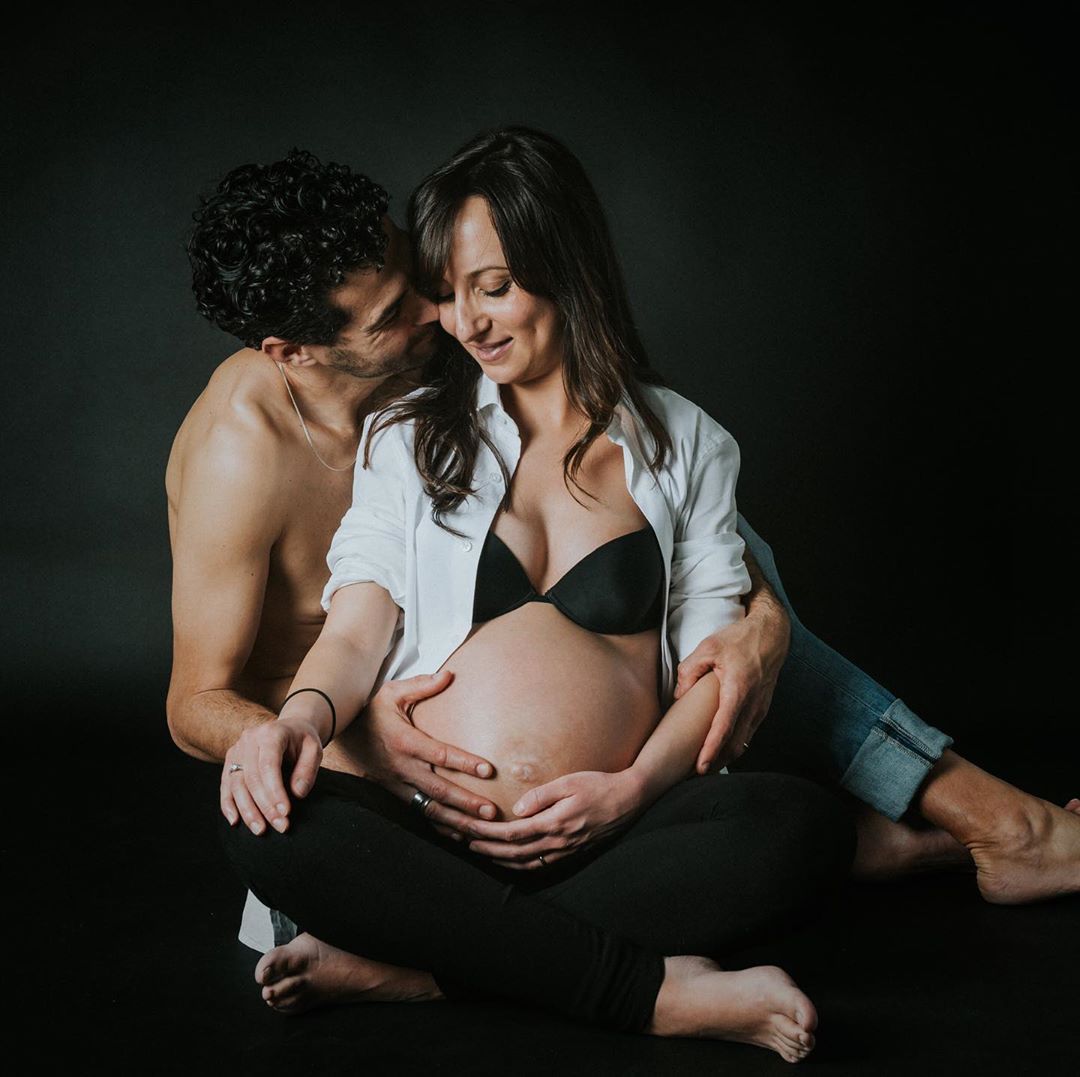 Some mothers want to share the bond they have with the father. This is a family portrait, which is the next level of maternity shoots. If you are into some emotional bonding, this photo shoot will work better for you.
4. Queen At The Beact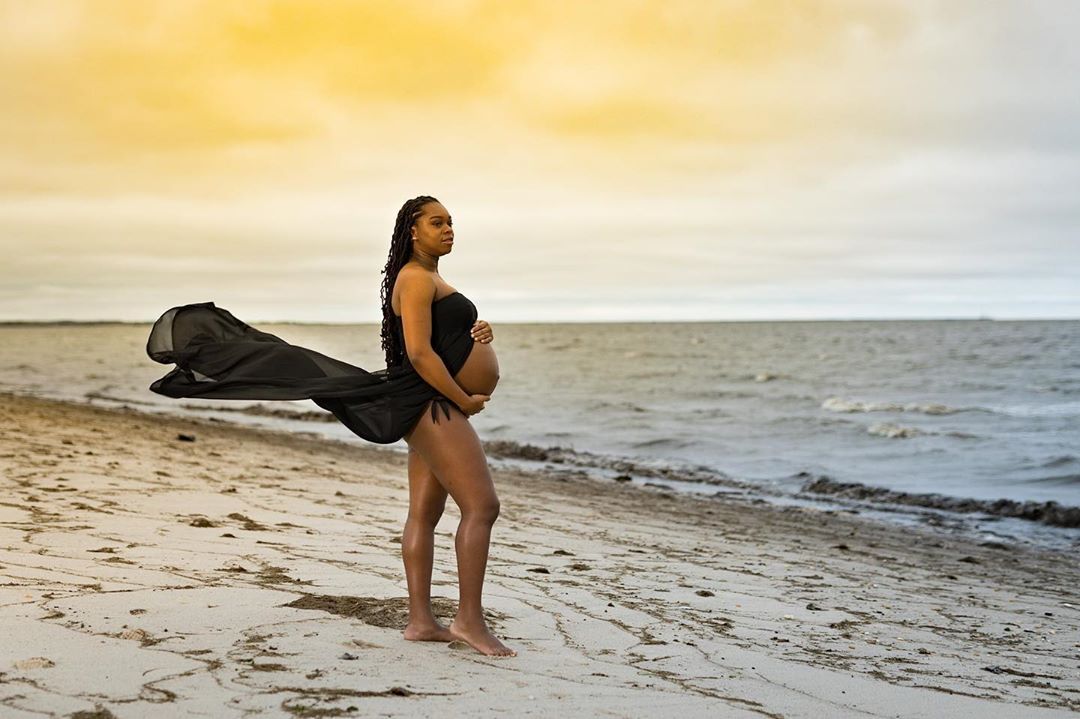 Strong women usually want to show their independence. The best way to do it is show the contrast between the mother and the nature. The symbolism here is astonishing. A calm and relaxed mother waiting for her baby to come against the wavy sea.
5. Funny T-Shirts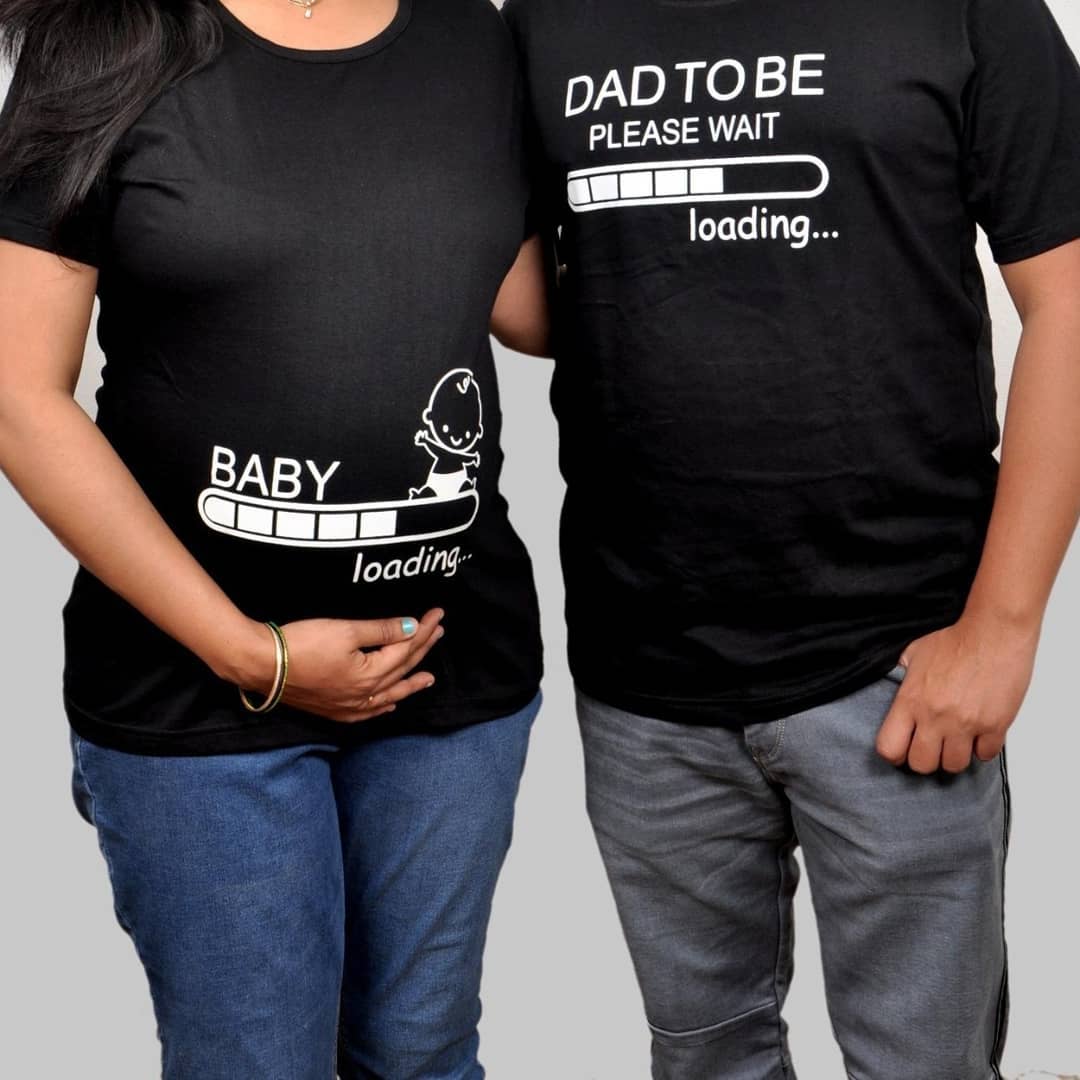 Speaking of couple pictures, you can be emotional, or you can be funny. It is your choice. If you want to be funny and entertaining, there are thousands of T-shirts you can make. This is just one idea. You can take a look at some Google funny maternity shirts.
6. Maternity Cravings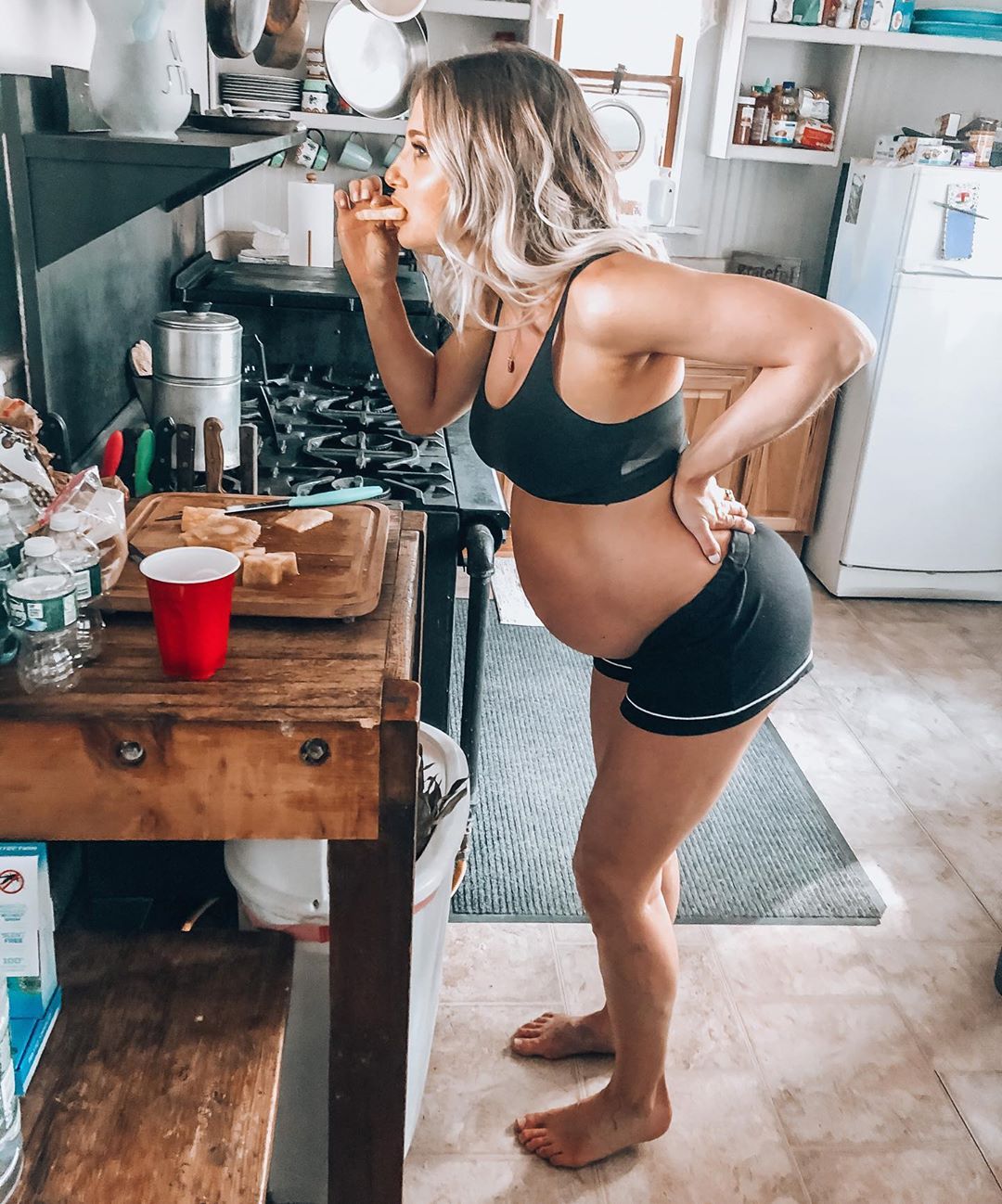 Let's be real for a moment. Maternity is a time of cravings. Some mothers crave for sugar. Others crave for fruits and veggies. And then there are some that want to go a restaurant and stuff themselves. This photo shows the real struggle of the maternity period. You are hungry as hell, and you are not afraid to show it.
7. Ultrasound Heart Bump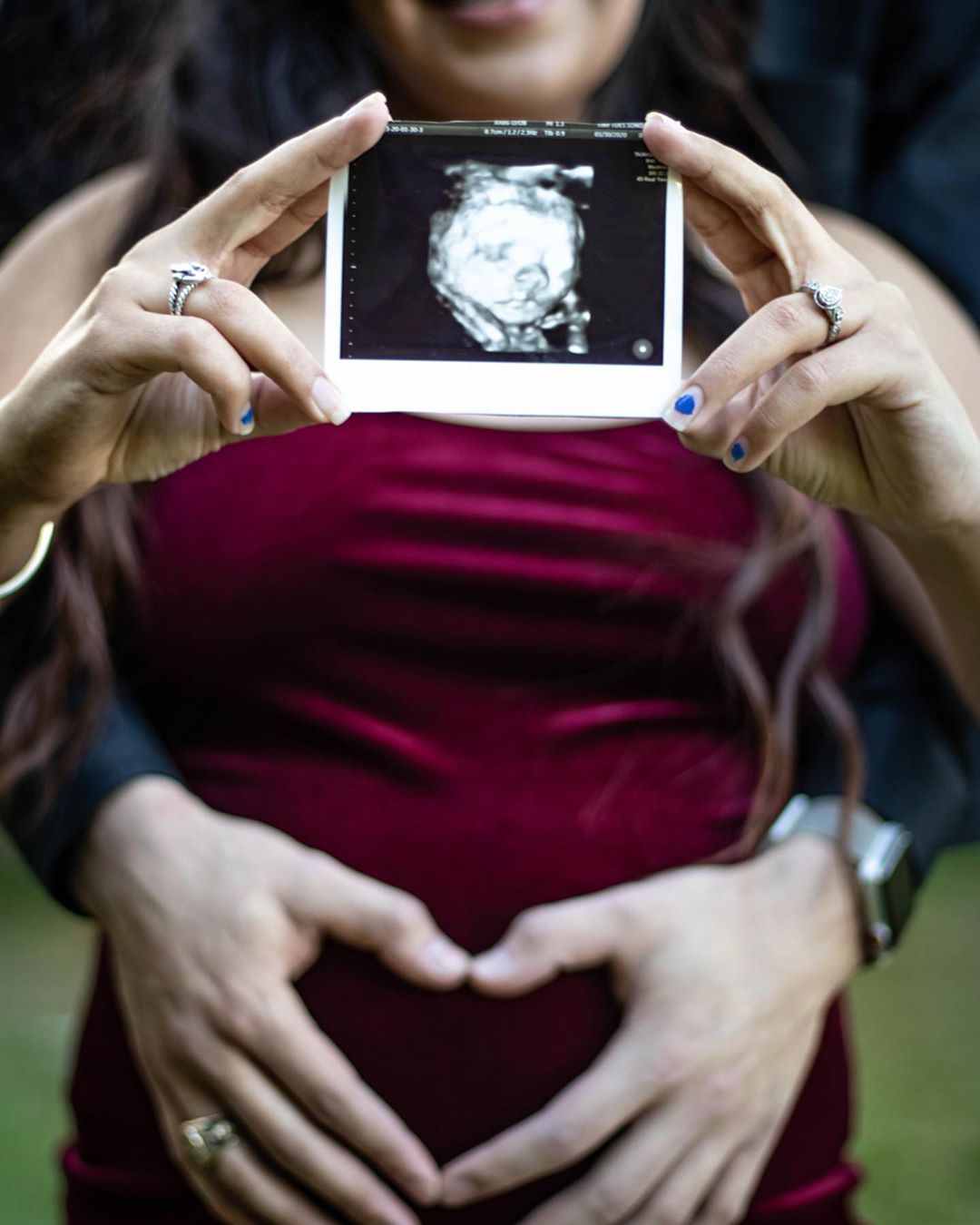 In the past few years, the ultrasound picture is one of the most popular for baby announcement. Some couples use it to announce the coming of their baby. Others use it for a maternity picture.
8. Include The Pets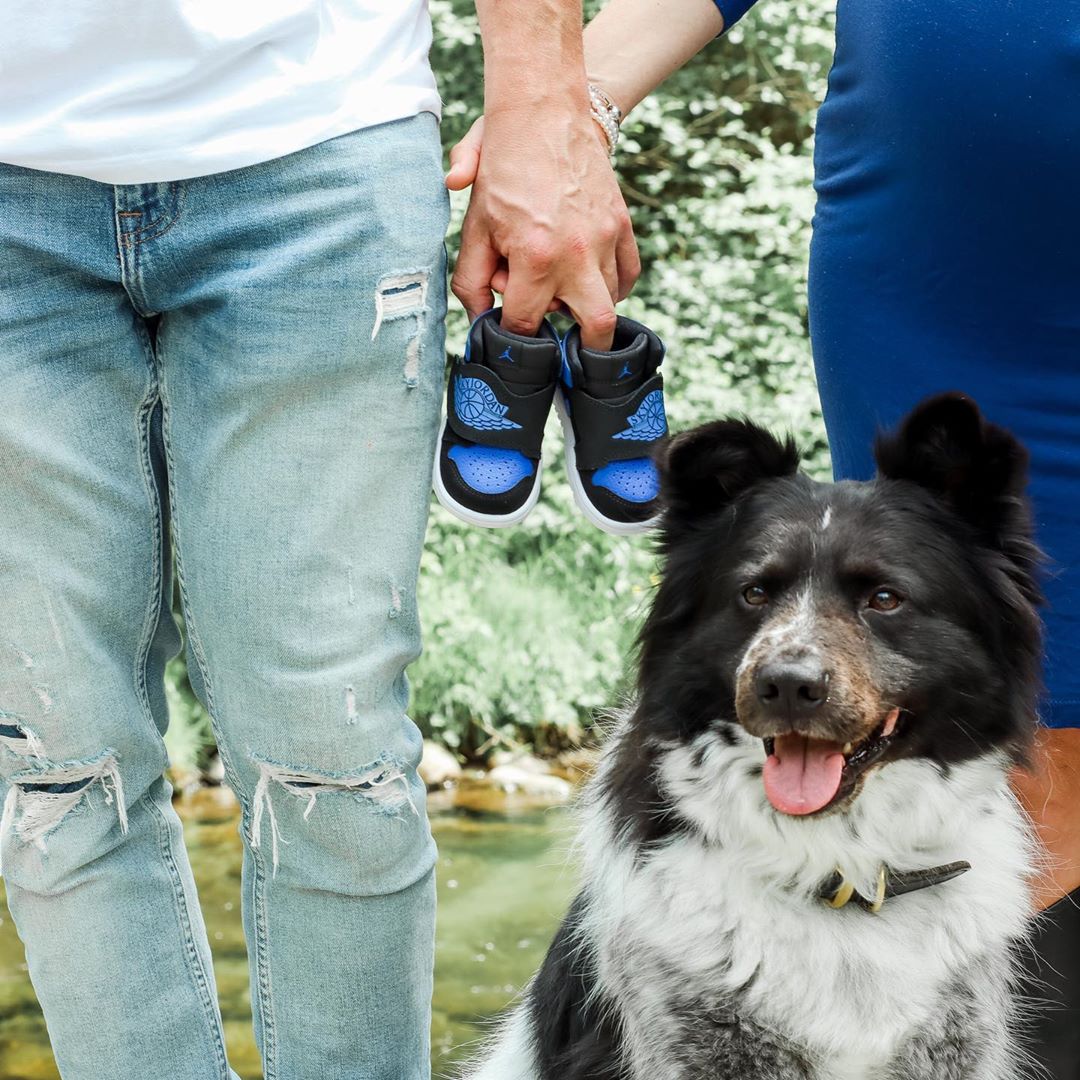 The gold standard for a happy family is husband and wife, two kids, and a dog. Well, if that is the case, include the dog in the picture as well. The biggest challenge might be getting your dog to calm down.
9. Selfie With Sibling-To Be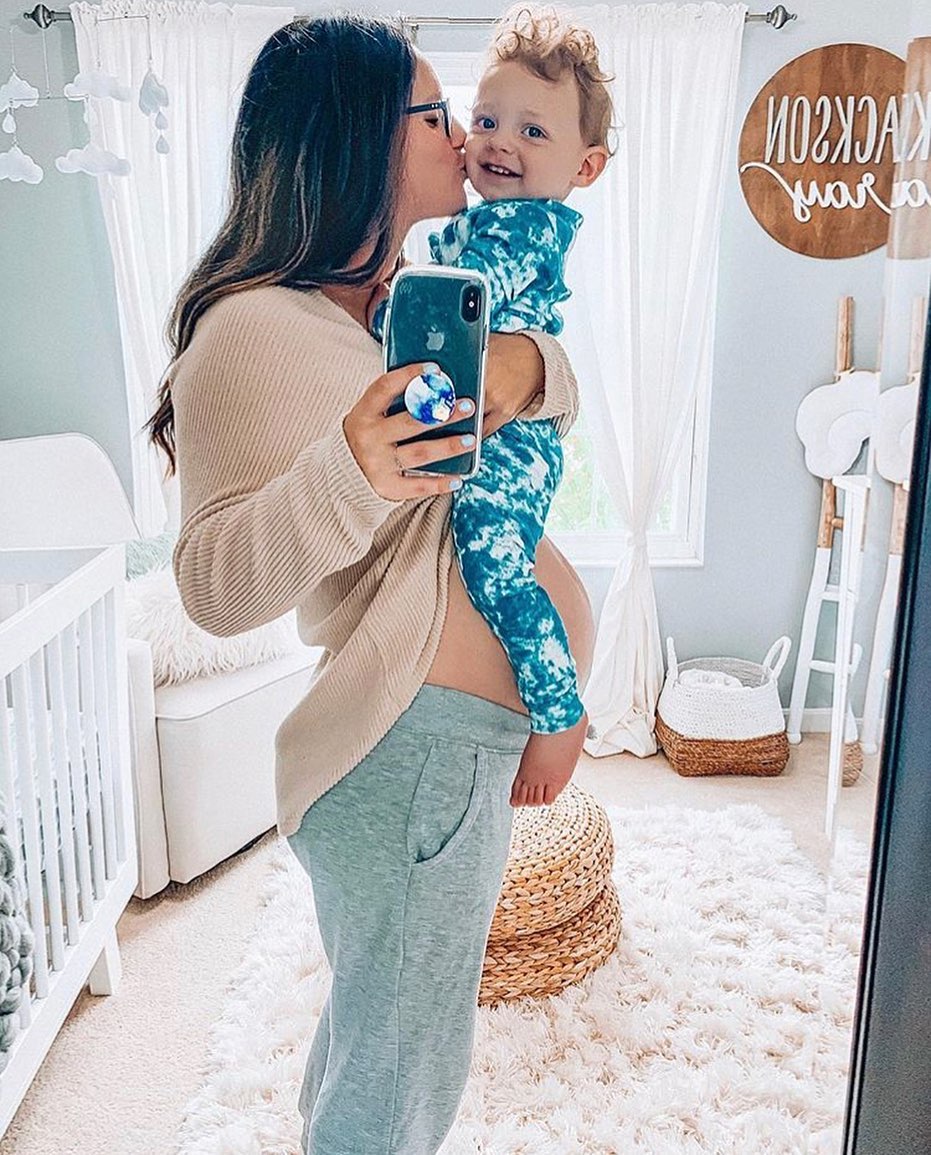 Speaking of involving baby brothers and pets, you can make memories for your upcoming baby with his sibling. This works only if the sibling is young and easy to carry in your hand. After all, if you have kids 10 or more years apart, the selfie will not do the trick.
10. Pump It Till It Pops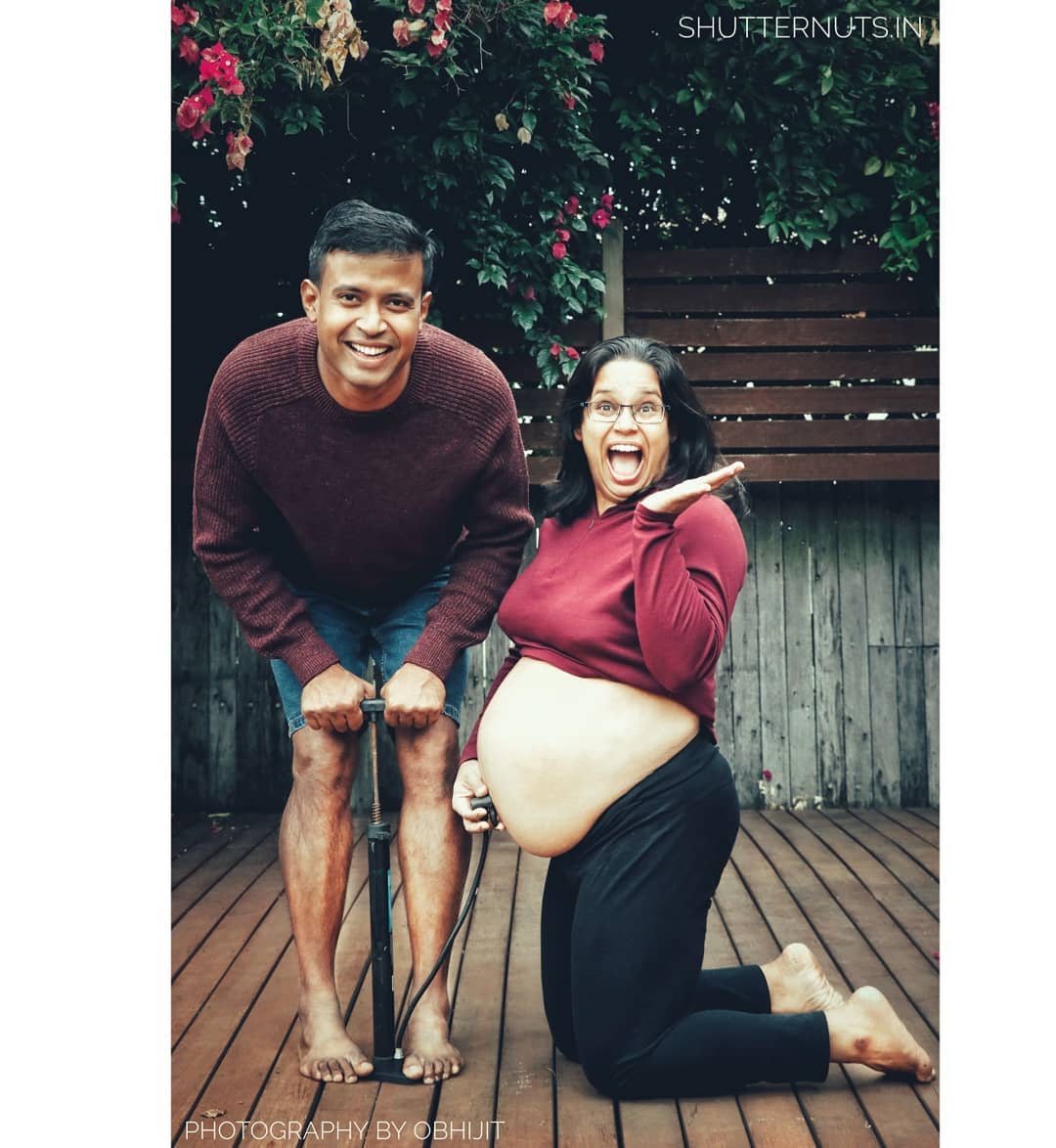 Some couples go for stylish and elegant photos. And then there are others that try to make fun out of everything. For these two, the maternity picture is a way to have some fun. And the picture is just amazing.
11. Hand prints Of The Rainbow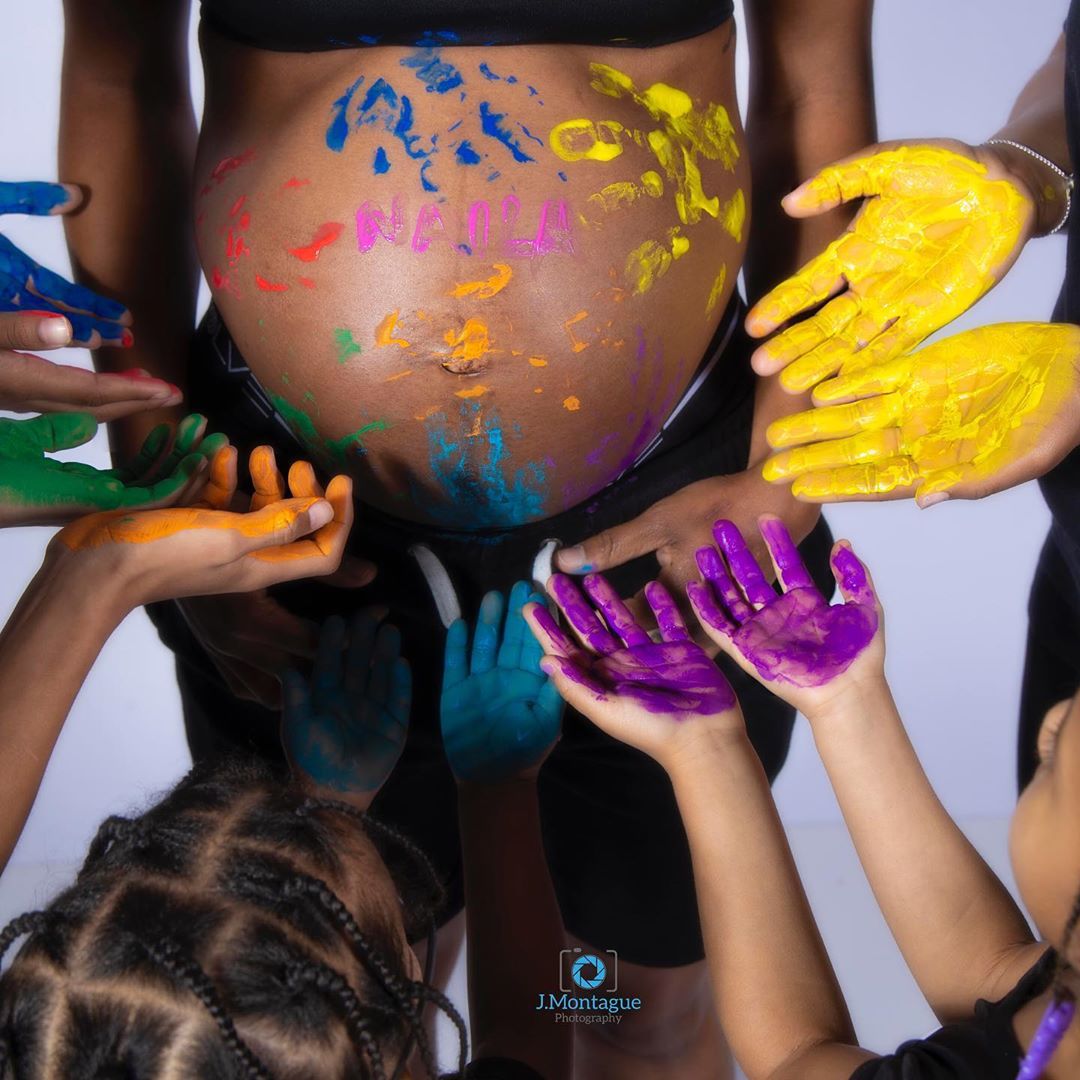 The United Colors of Benetton photo. If you remember the brand, this is a classic picture. And it is also a nice way to show the cosmopolitan spirit of the world. These are some concepts you will need to teach your kid.
12. Black And White Photo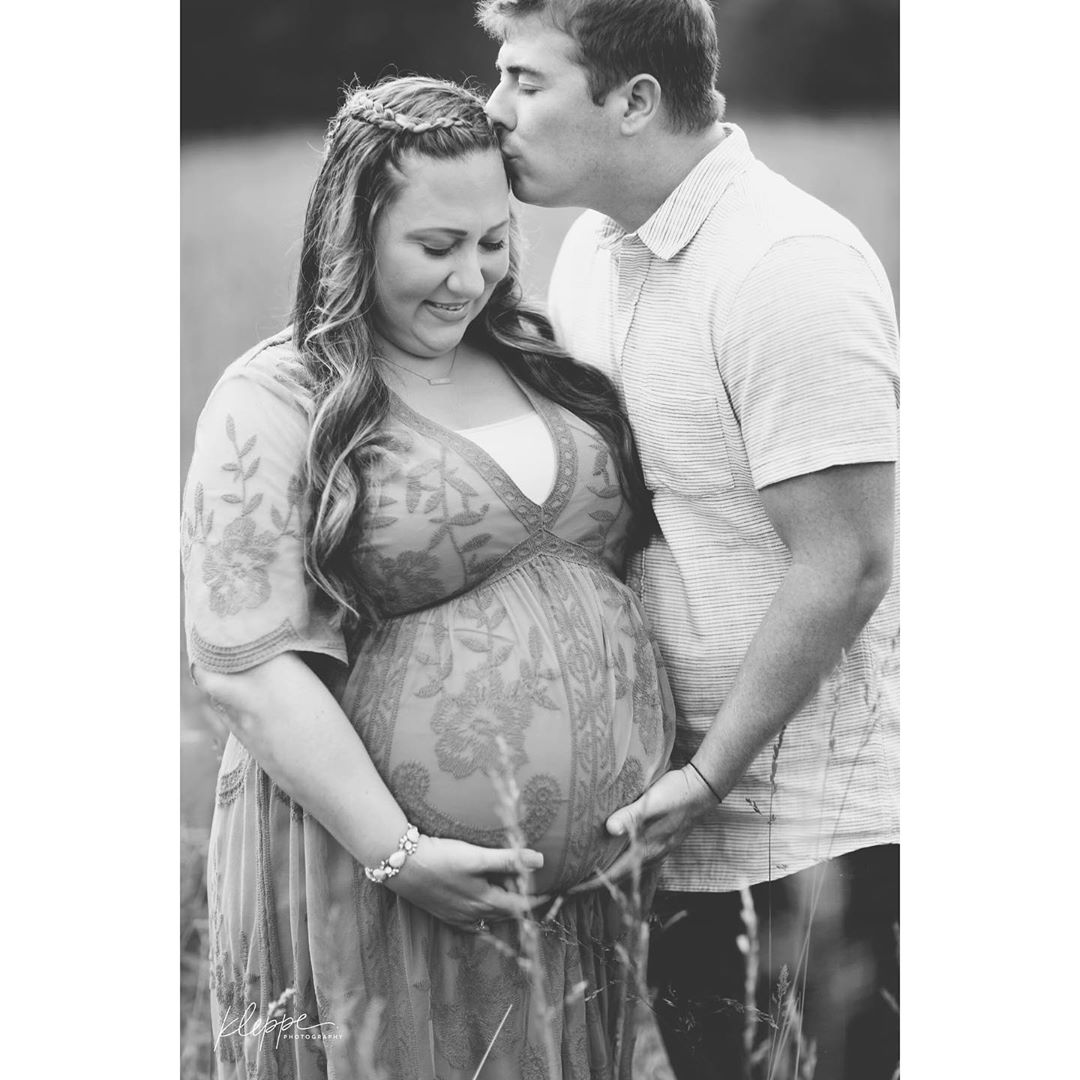 Black and white is a classic and common picture. The benefit of B&W photo is that it removes any distraction of color. This helps the viewer focus on the important aspects of the photo, including the subjects and the texture. In other words, it puts the focus on your baby bump, and not the dress you are wearing.
13. Sibling-To-Be Announces The Baby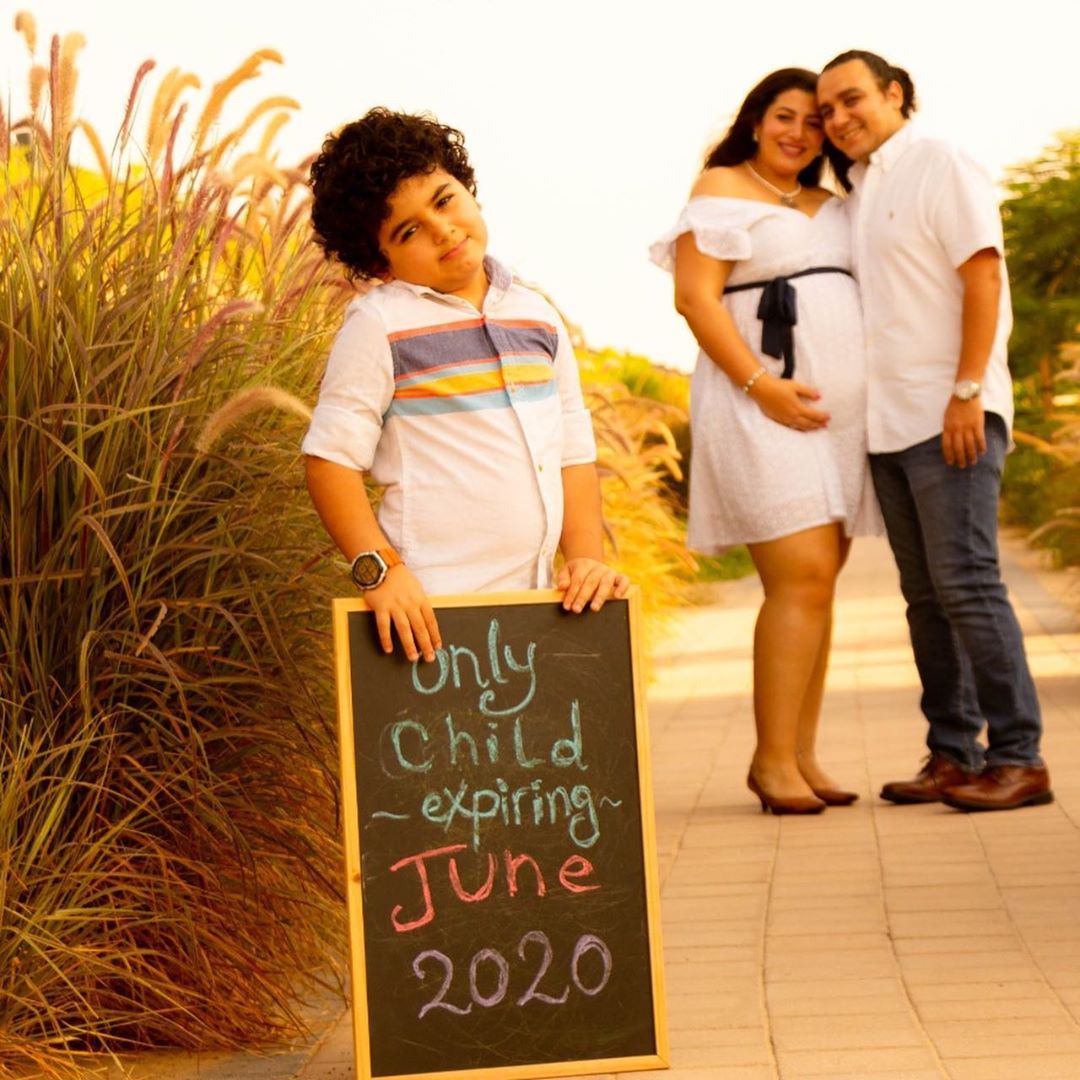 We said before that you can include your kids into your maternity picture. You can play it elegantly, or play it funny. If you opt for the latter, this is a nice way to have fun.
14. Winter Wonderland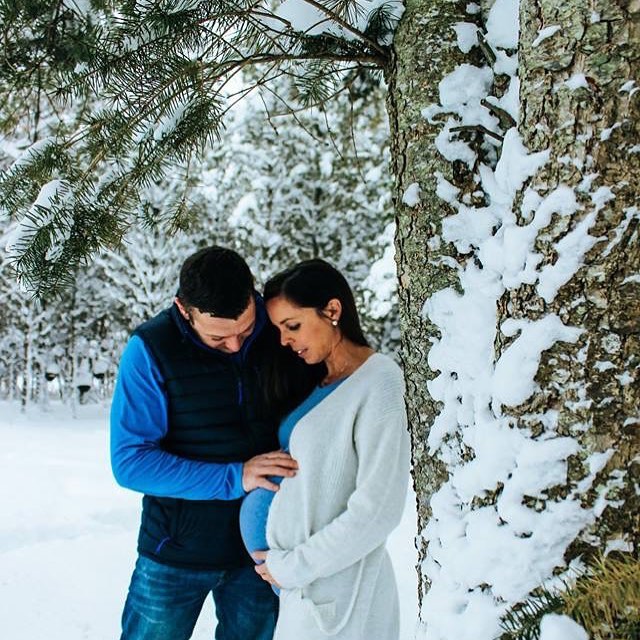 Winter wonderland photos allow you to get into the festive spirit. There are many decorations, but in this case, we focus on the nature outside. It looks pure, clean, divine, and innocent.
15. Comparing Bumps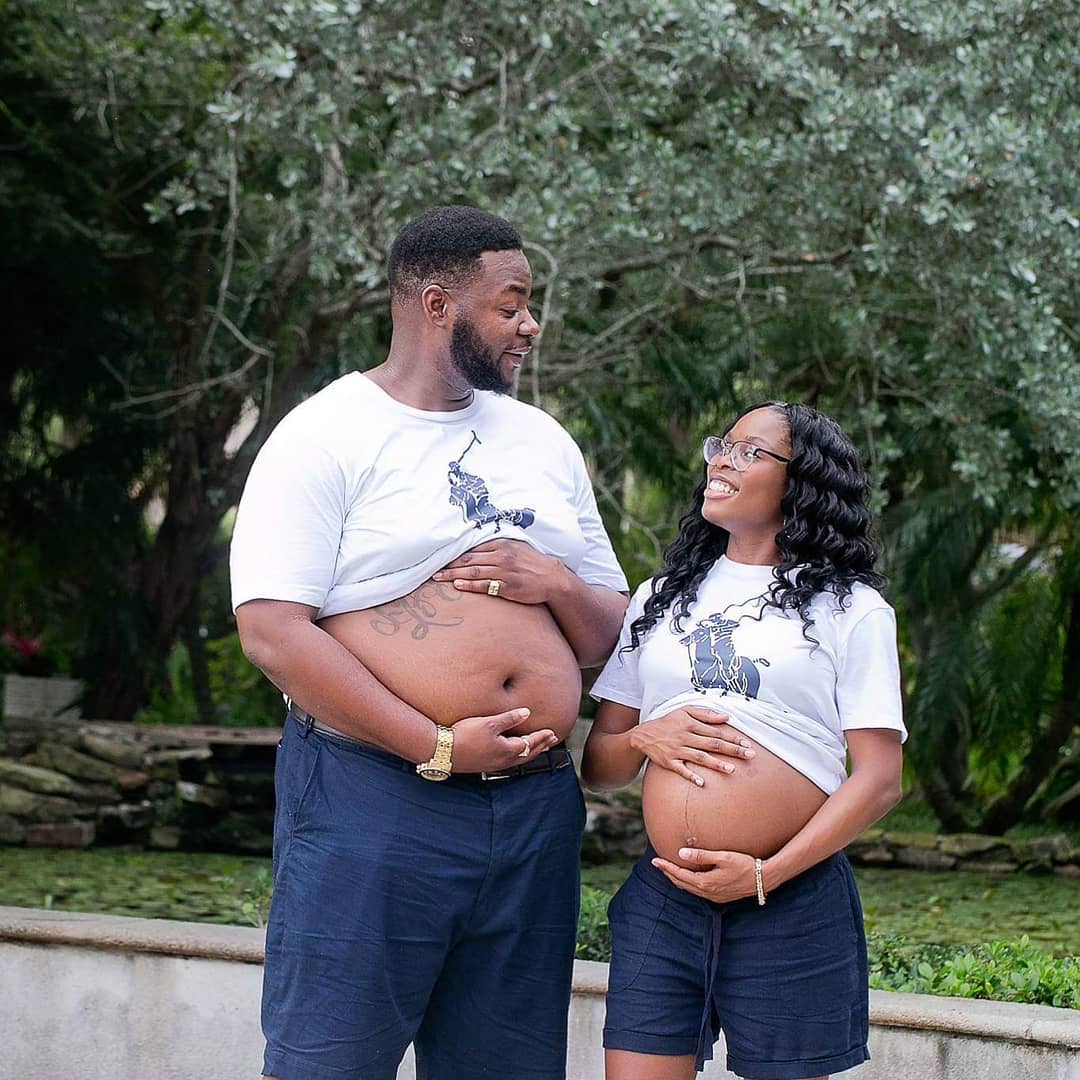 Here is a fun idea. See if you and your hubby have the same bump? Sometimes, fathers can relax and let their bump go thanks to all that beer and fries. Well, time to have some fun with it. And then, encourage him to work out. Obesity is not healthy.
16. Photo-illusion Daddy Maternity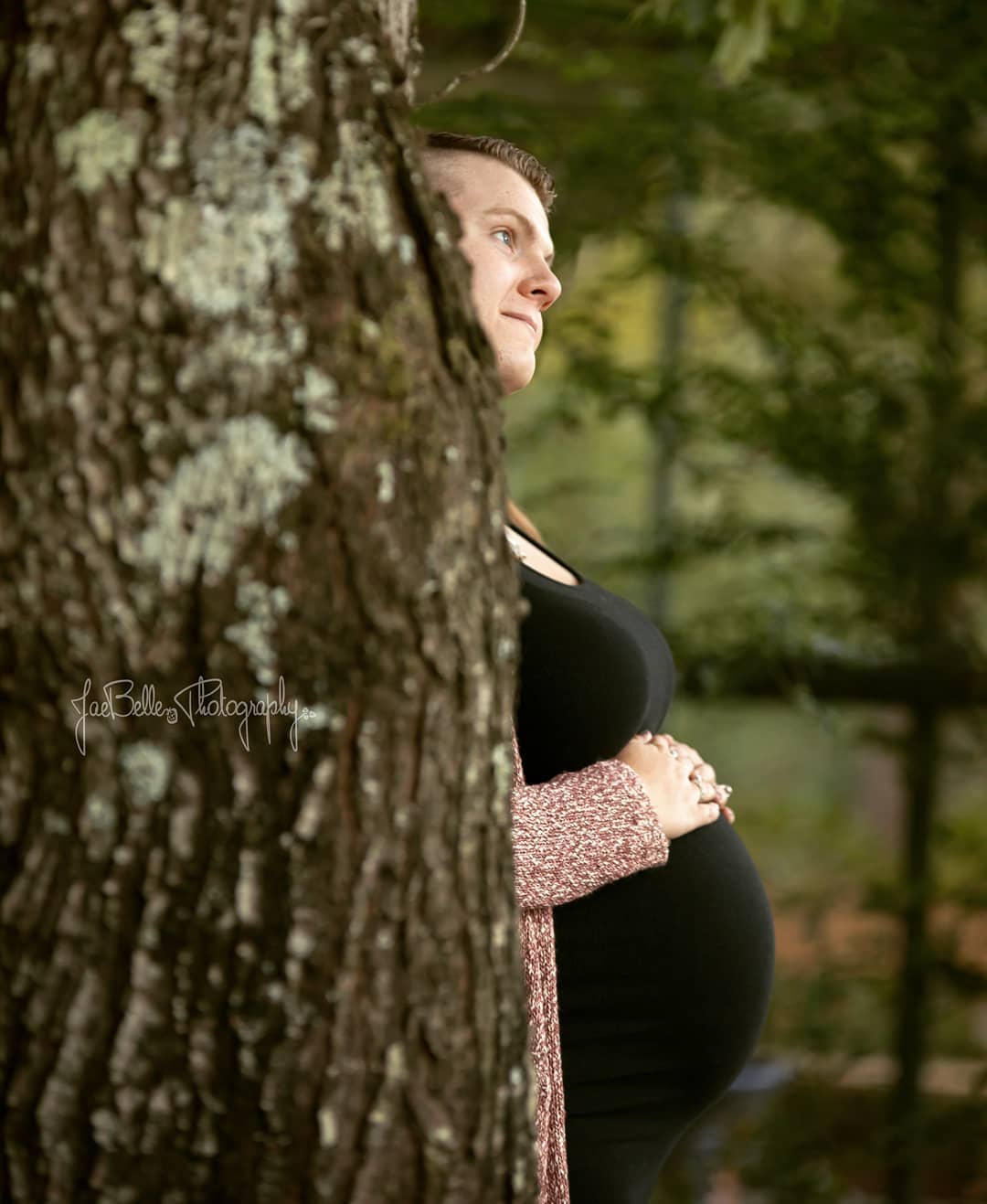 Optical illusions are a nice way to present things in a different viewing angle. Aside from that movie with Danny De Vitto and Arnold, men cannot give birth. But every once in a while, it is fun to think they can get pregnant, right? And they carry the baby for 9 months? Oh my, women would love that.
17. Lovely Sign, Lovely Season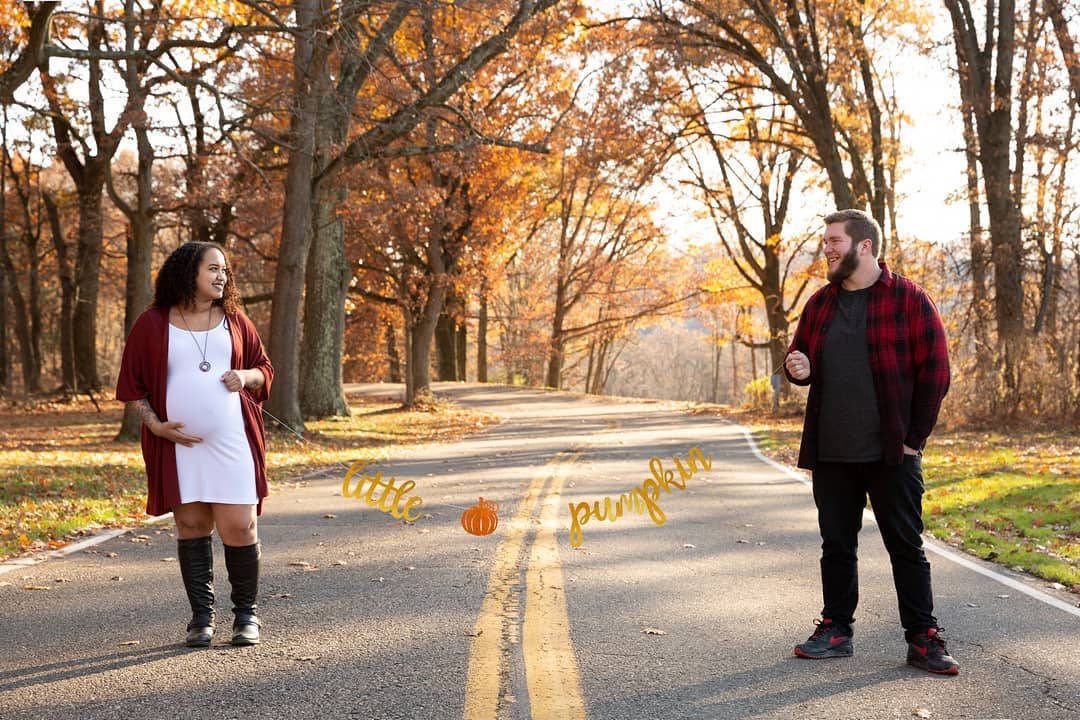 The fall season is one of the best. Leaves falling, the smell of pumpkin, apples, cinnamon. Oh my, it is amazing. And if you love the fall season as much as we do, it might be a perfect time to announce your baby to the world.
18. Flowing Beauty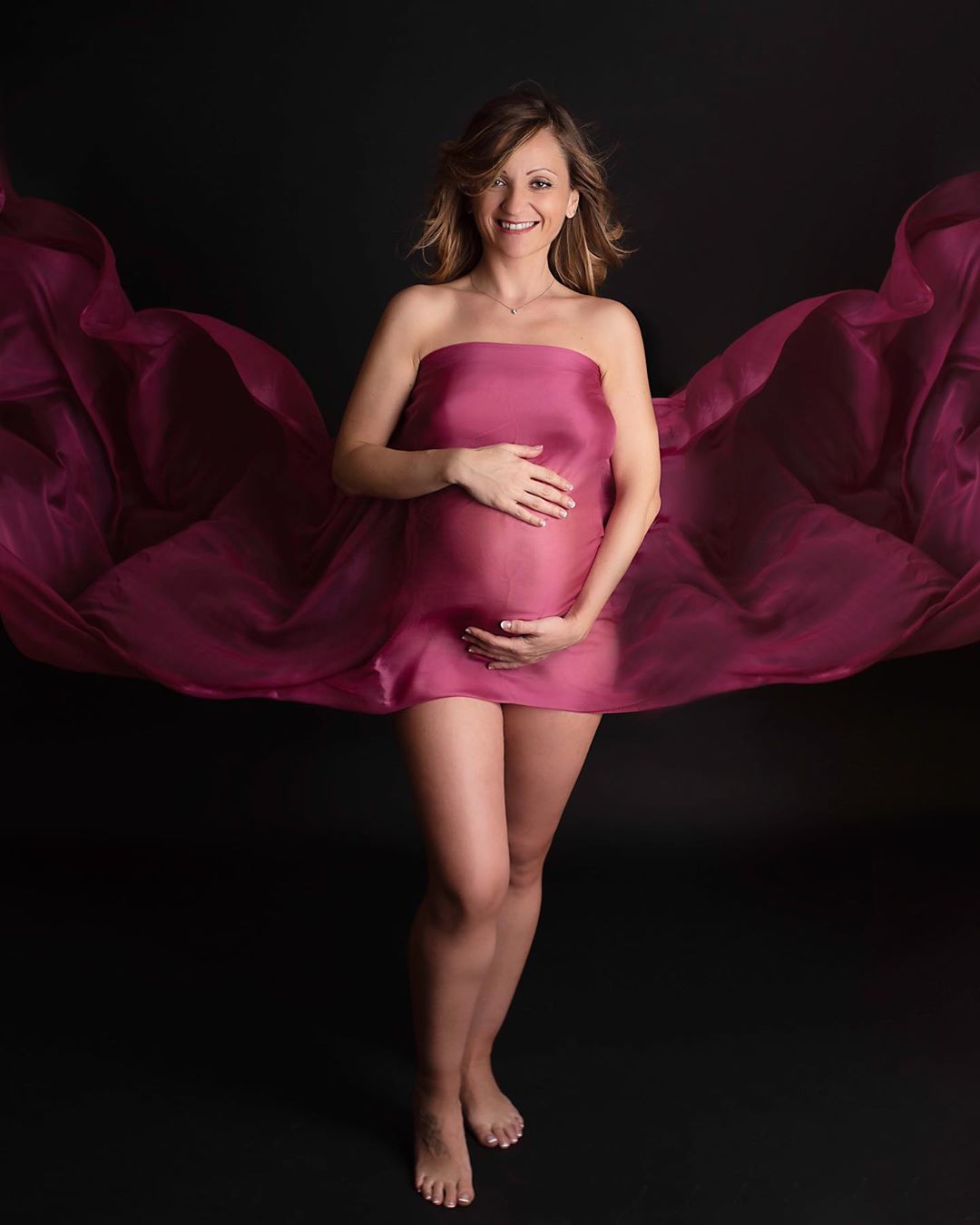 We can all be models for a day. And that is something you should repeat to yourself every day. If you want to try and be a model for a day, you can organize a celebrity-style maternity shoot. This is one you can find in most magazines.
19. Kiss On The Bump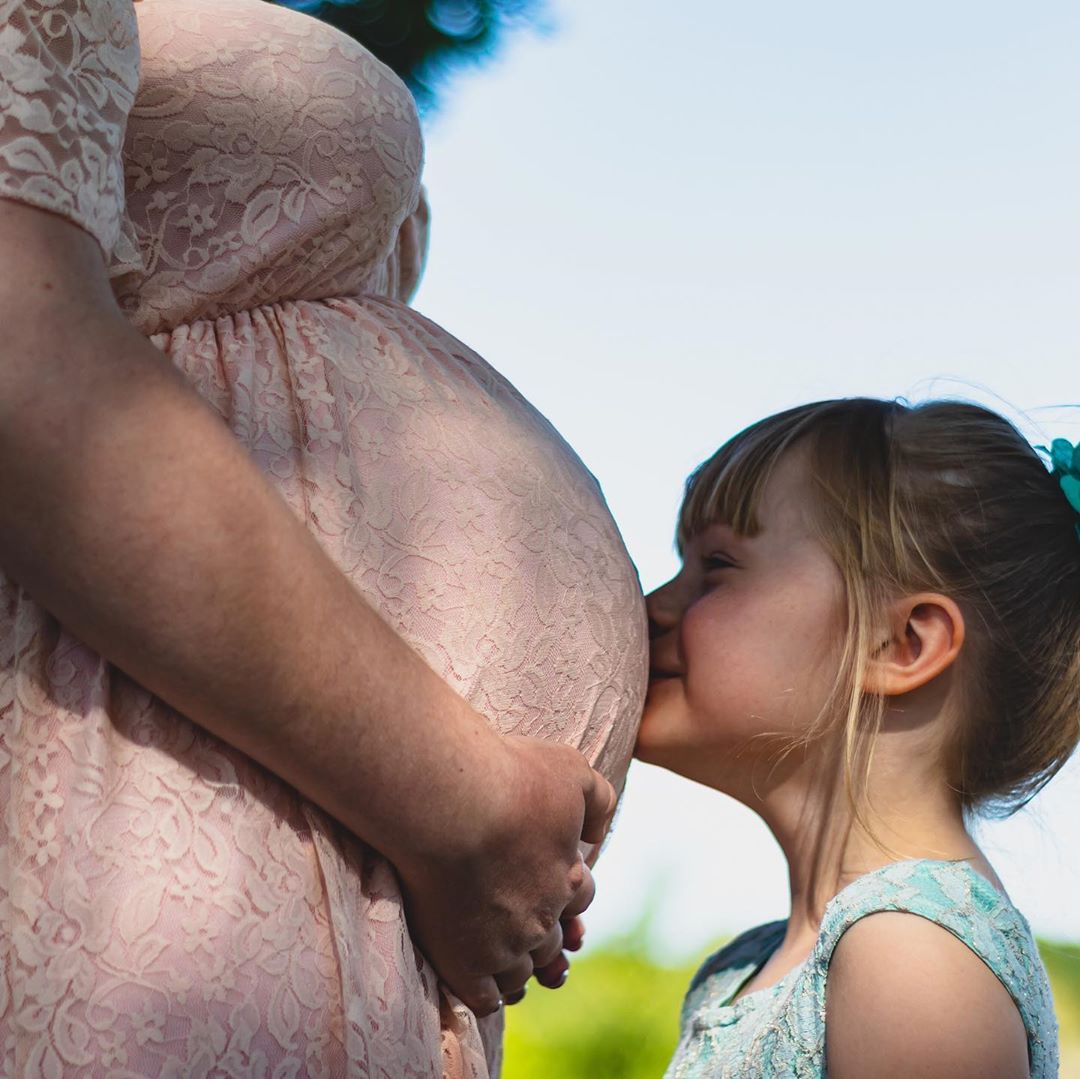 Let's be honest, not all kids accept the coming of their new baby brother or sister. But if your kids are enthusiastic about it, involve them in the process. This helps strengthen the bond between siblings even before childbirth. A kiss on the bump from the older sibling is a great way to let them bond. Once they get older and start fighting, show them this picture.
20. Listen To Your Daddy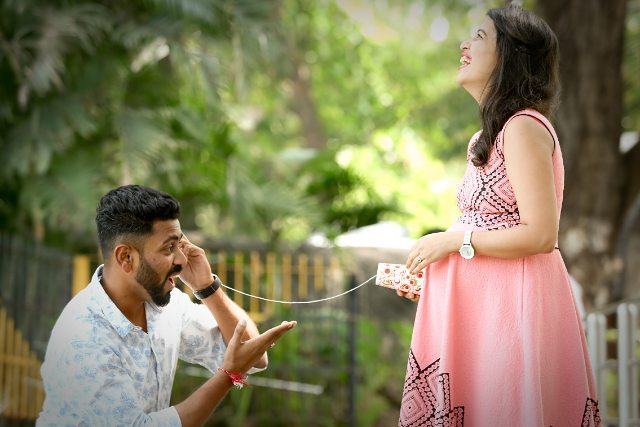 The dad is an important part of the process. He might not carry the baby, but he should be involved as much as possible. You should definitely listen to your fathers. Babies usually get used to their mom's voice. But they should listen to the father as well.
21. Silhouette Picture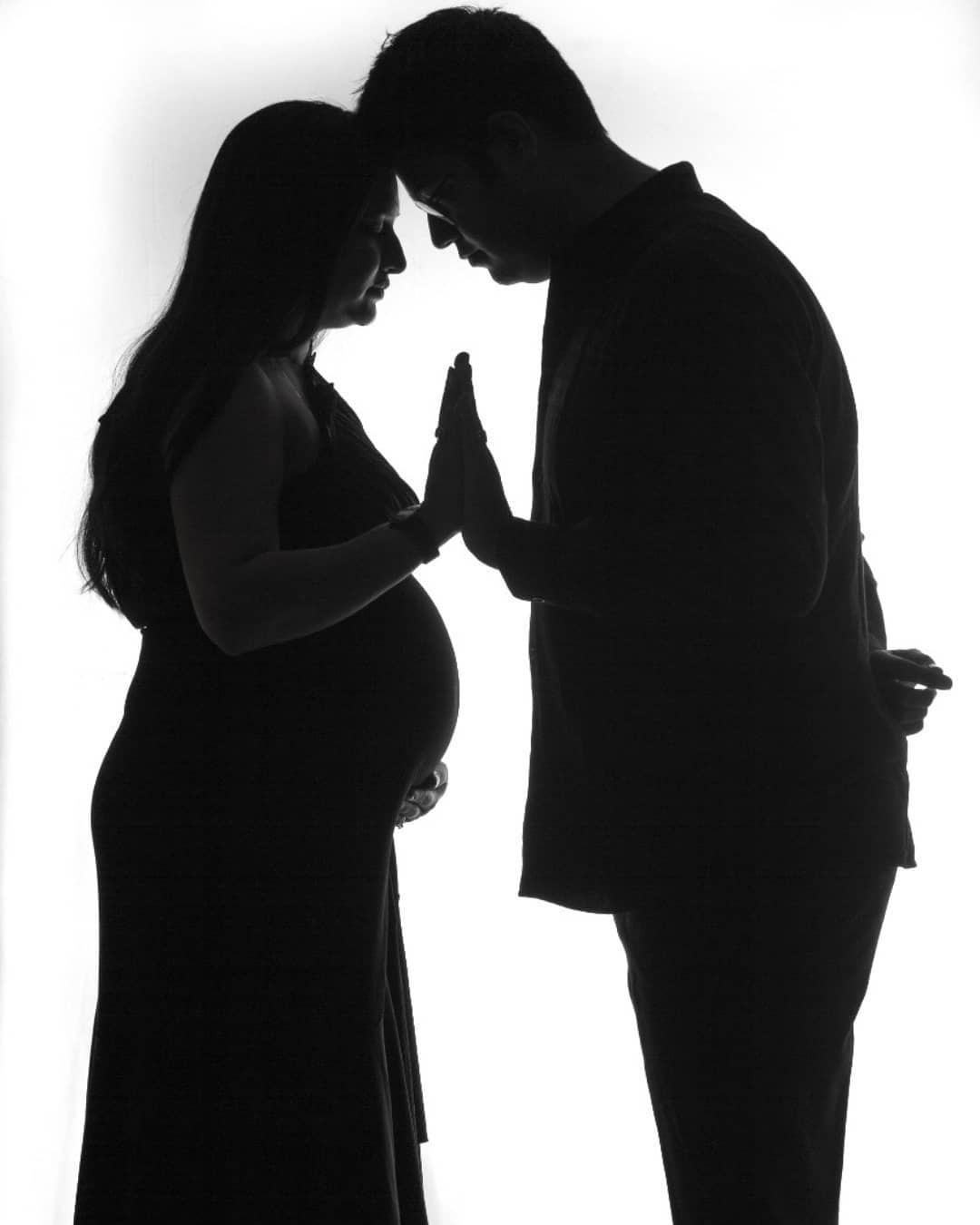 Silhouette pictures are similar to black and white photos. They serve the same purpose. And that is to put focus on the people on the photo, not the accessories.
22. Reading To The Baby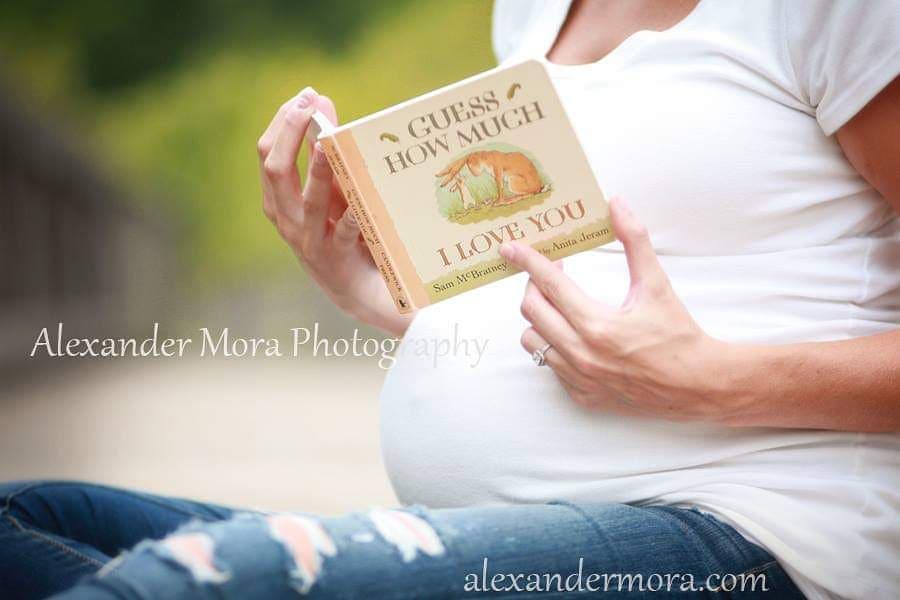 We finish off our list of maternity shoots with a classic mom's activity. And that is reading to the baby. A lot of experts recommend you read to the baby during pregnancy. This is a great way to bond with your baby. And you will read to him/her a lot after childbirth.
If you have any other ideas for maternity shoots, feel free to share them in the comments. We would love to hear your voice.