Summer is always great fun. Especially if you have kids. They love water, they enjoy the beach, and everything related to water.
But, what if you are not near a beach? What if to go to the beach, you need to travel many miles? On the other hand, you do have a backyard with a large open space. A backyard is always a fun place to be. However, kids can get bored by playing football or jumping the rope every day. And summer days do last long. Well, you can make it interesting for them. Just add water features and they will be the happiest kids ever. Add water sprinkles, blobs, buckets, water balloons, hoses, pool, and start playing.
Bellow, you can find the tutorials to make it easier for you to make and play together with your kids.
1. Water Blasters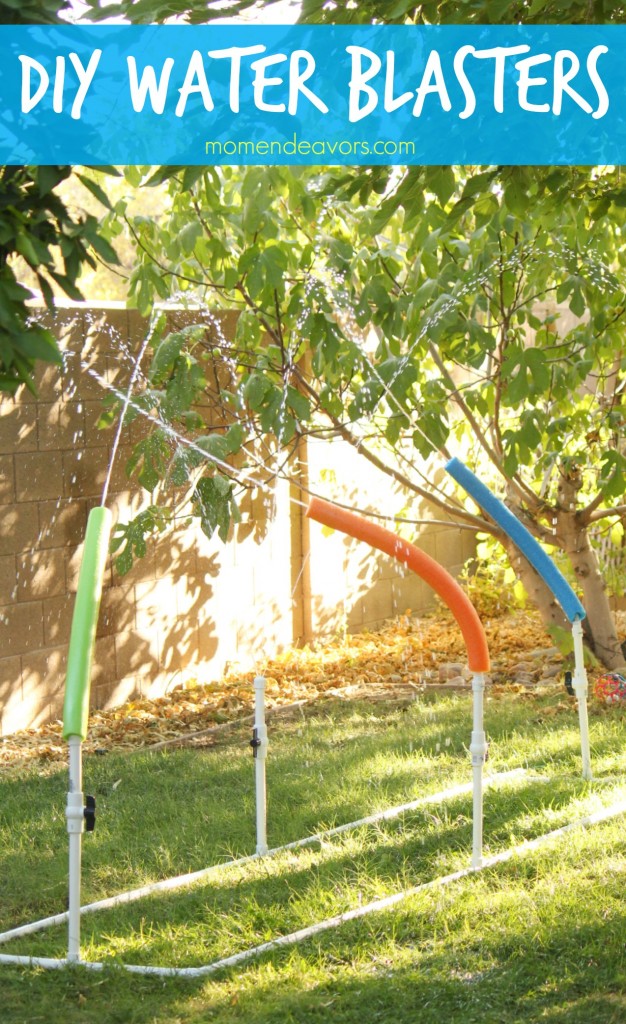 These water blasters are easy to make. All you need is a PVC pipe, a hose, and some pool noodles to start assembling your water blasters. If you also engage your kids to work with you, it will be even more fun. Let's make and play!
2. Pass the Water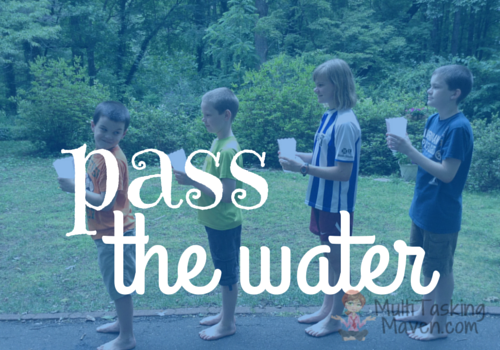 For this game, you need almost nothing. Fill a plastic glass, or a container with water, line the kids in a row, and they will pass the water from one container to the next one behind them. Don't worry if they get wet, that's the idea!
3. Tricycle Wash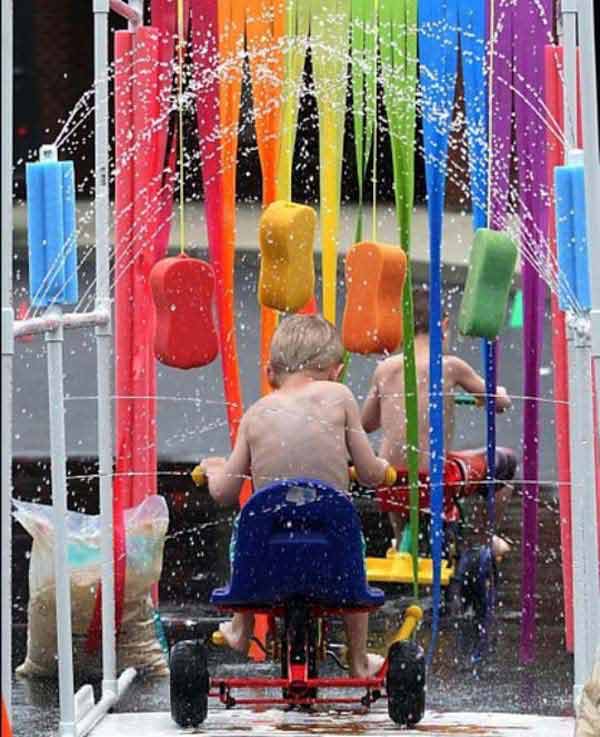 Here is an idea of how to entertain your boys. They all love car washes, right? Well, make one for them, so that they can wash their tricycle in, and themselves as well. It may be a bit more crafty, but it's loads of fun.
4. Bucket Shower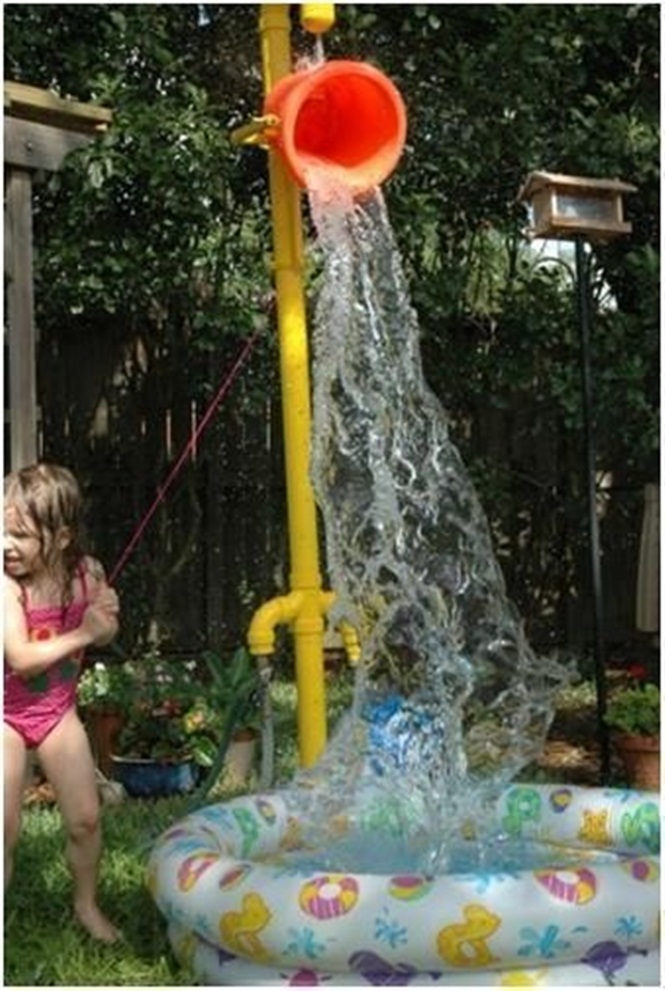 Showering is always fun, but in the garden is not an easy thing to make. So, instead of a shower, put a bucket on a string, and let the kids turn if over and splash it into the pool. It will be even more fun if someone sits in the pool, and the water splashes all over him.
5. Water Balloon Toss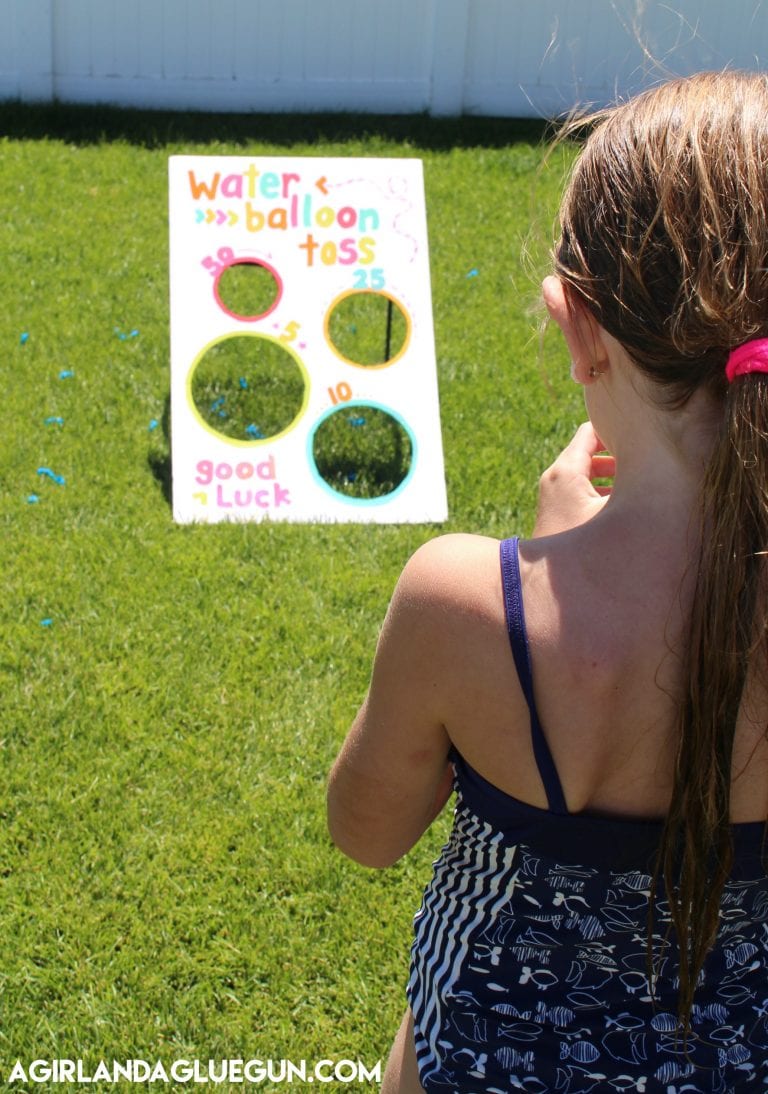 How about a tossing game? With water? Why not? Fill balloons with water, cut round holes on a cardboard plate, and stick it to a stand. Now, start tossing the balloons into the cut-outs. Fun, right?
6. Water Slide Fun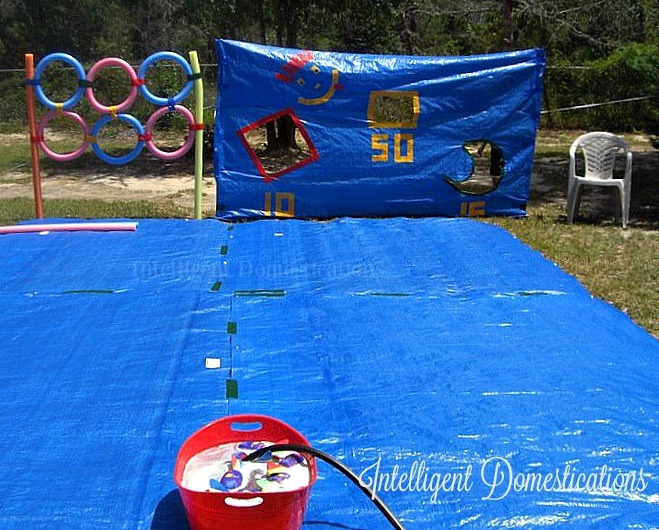 This labyrinth can be turned into a slide if you add some soap water on the bottom. Slide your way through the goal and toss the balloons, put the ball, jump through the holes, it is all fun what you can think of. Enjoy!
7. Water Carpet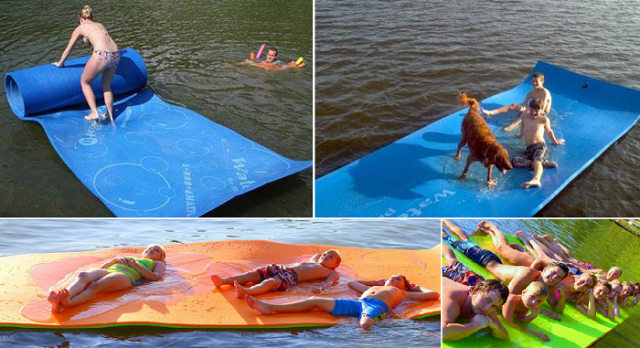 If you are near a lake, this water carpet can be a great replacement for the water bed. Simply stretch it on the water, get on it, and start floating and sunbathing at the same time. If you feel hot, jump into the water.
8. Kitchen Sink Fun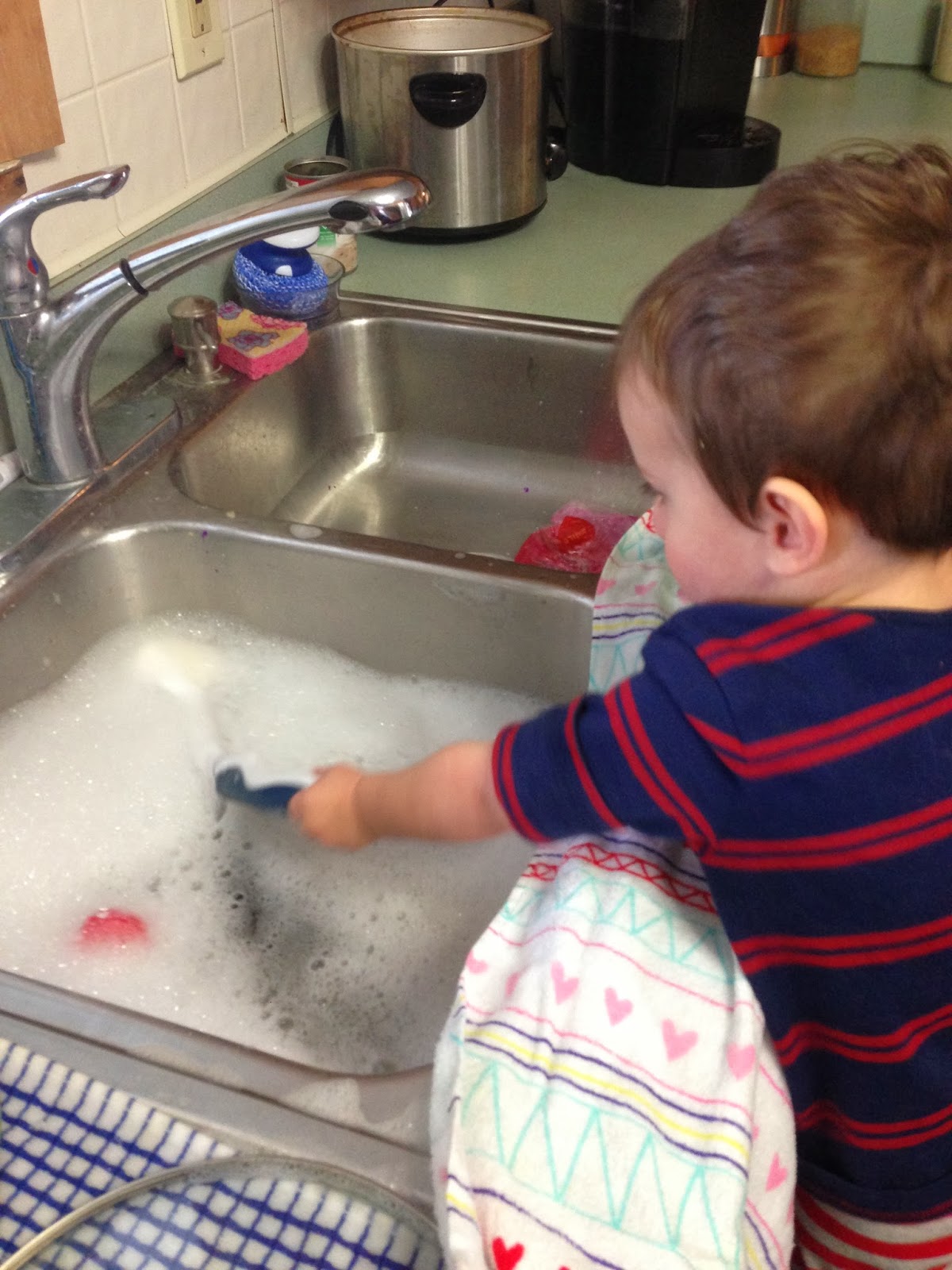 Not everybody can play in the yard all the time. Sometimes, our little ones love to stay with us in the kitchen while making dinner. Well, they can have fun there as well. Fill the sink with soapy water, and let them catch the bubbles with a spoon. It will keep them entertained for hours.
9. Watery Baseball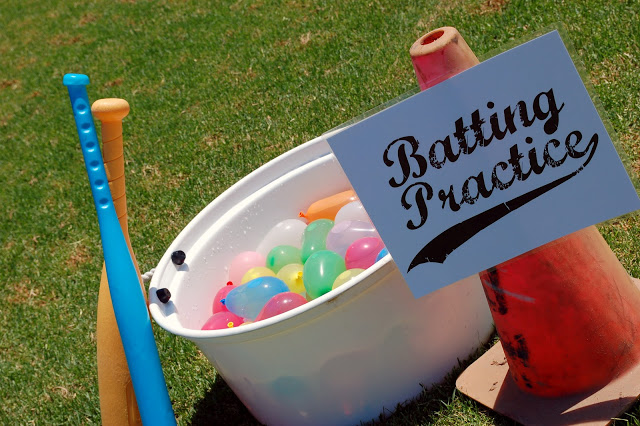 If you love playing baseball, this can be fun for you and your kids. Fill balloons with water, take a baseball bet, and start playing. Splash as many balloons as you can, have as much fun as you wish.
10. The Blob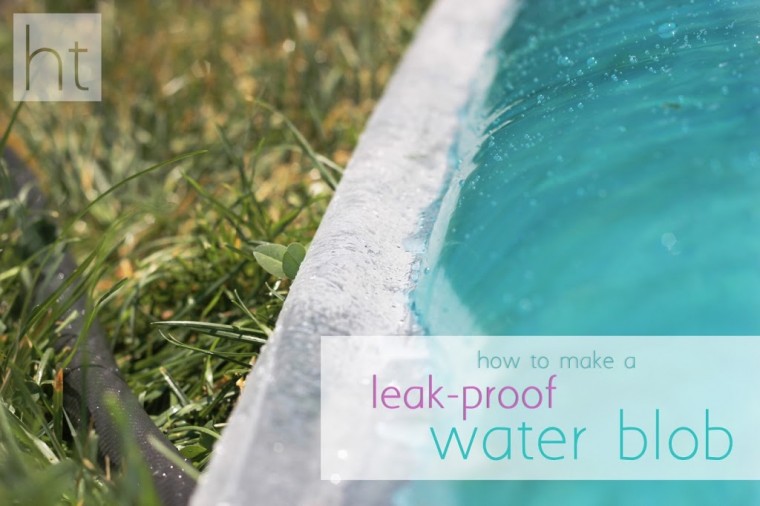 Blobs are always fun. Well, if you can't make it to the water, make one for your backyard. It is easy to make, and fun for all the family. It can keep you cool while resting and fun while playing. Make sure it doesn't leak!
11. Catch the Ice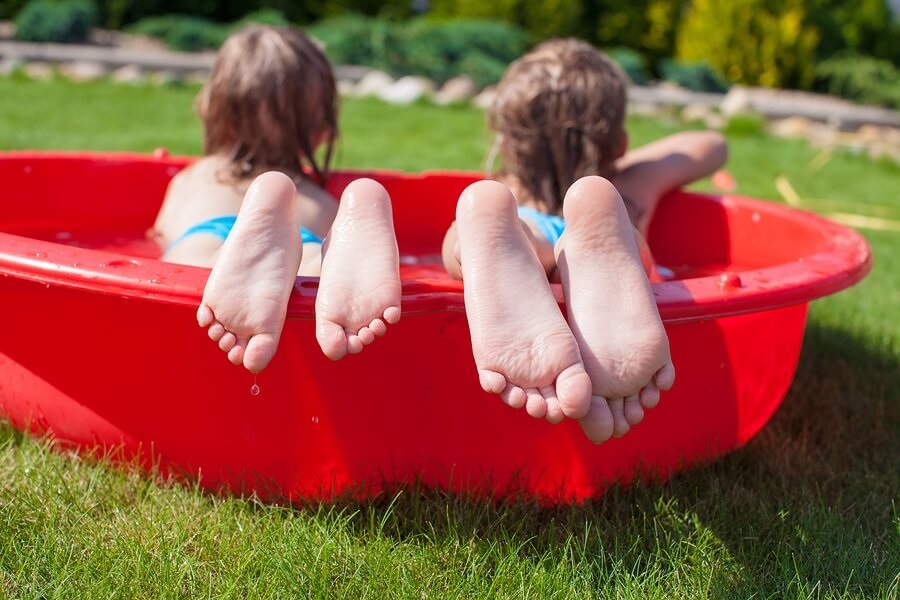 This game is particularly convenient in extreme weather conditions. Put ice cubes in the kid's pool or the largest plastic tub that you have. Now, let the players take out ice cubes with their feet. The one that takes out the most tubes is the winner. And if the ice melts, you can enjoy the freezing cold bath.
12. Water Wall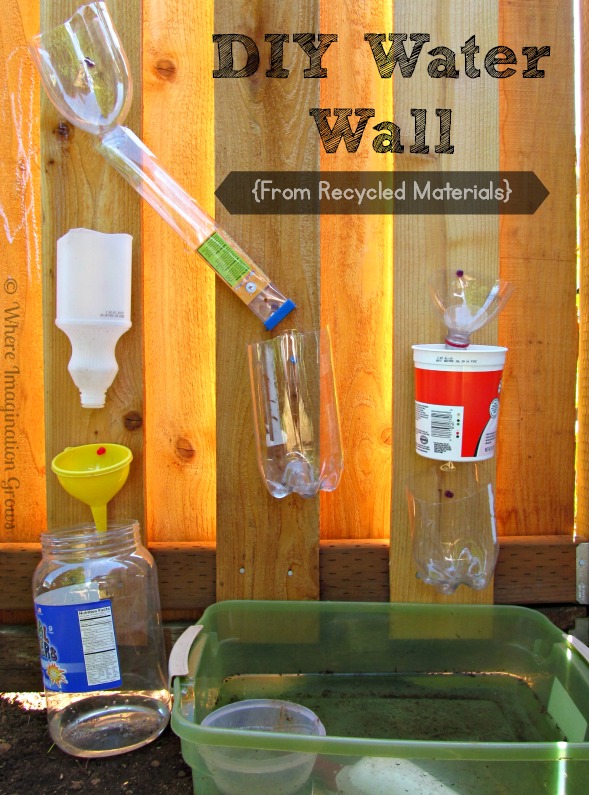 Make a fun water wall for your kids from recycled materials. Use plastic bottles, cans, tubes, and anything that you can find to recycle and create this fun water featured wall where your toddlers can enjoy. Let them pour water in one place, and see how it moves around the labyrinth. It will be fun and educational.
13. Baseball Field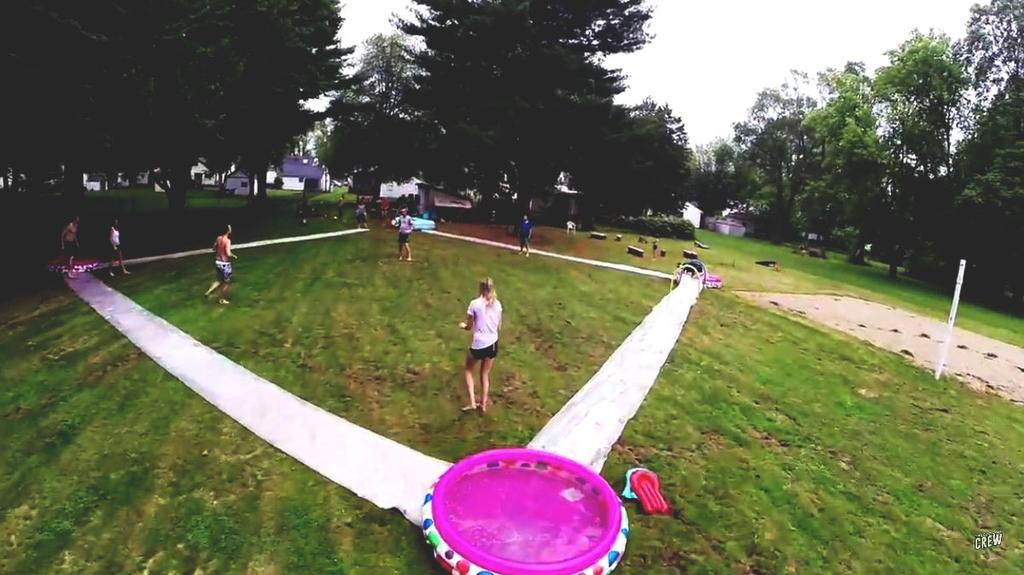 If you can't go to the baseball field to play, you can bring it in your backyard. For all baseball lovers, this field will be the best fun for the long summer days. You can make it even more fun if you just add pool and water for the bases, so everyone that reaches the base has to take a swim in the pool. Cool for both kids and parents.
14. Sprinkle, Sprinkle Little Water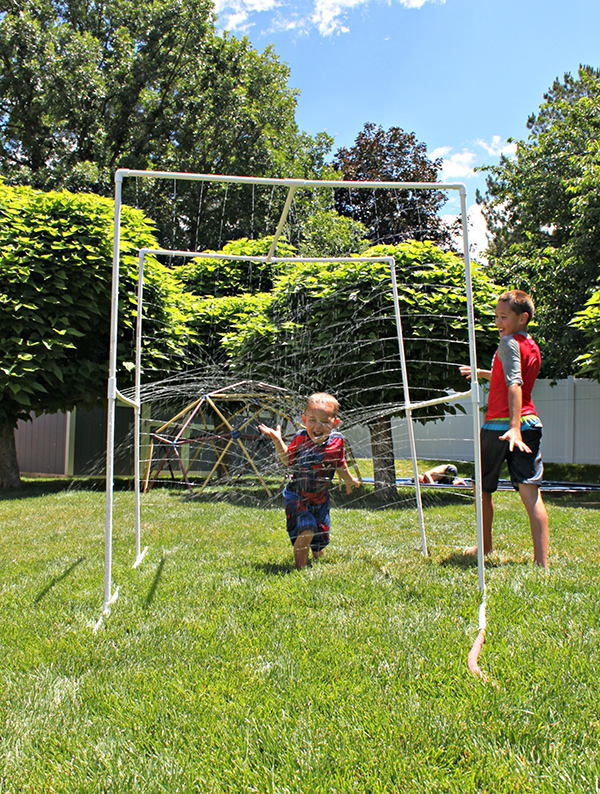 This idea is great for a large yard with lots of kids. Connect together PVC pipes, make holes in them, put the hose in one slot, and let the water sprinkle through. The kids will love it and enjoy it day long. Let them invite their friends over for even more fun.
15. Water Table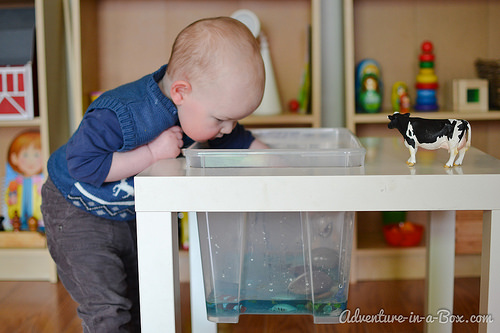 If you have a toddler and want to keep him busy with some water games, this water table is the perfect toy for him. Cut an opening into an old table, put a plastic bucket in it, fill it with some water, and put his favorite toys inside. He will play for hours. It is fun and educational at the same time.
16. Water Pinata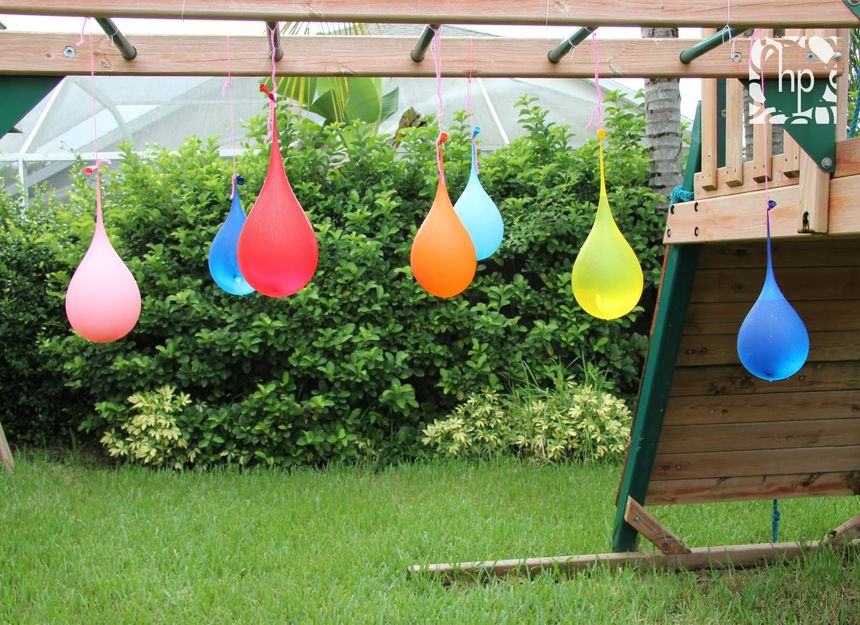 All kids love pinatas. And if it's a water pinata, they will love it even more. If you are throwing a birthday party for your kid in the summer, make sure you fill balloons with water and hang them like a pinata. They will have loads of fun they will never forget.
17. Fill in the Bucket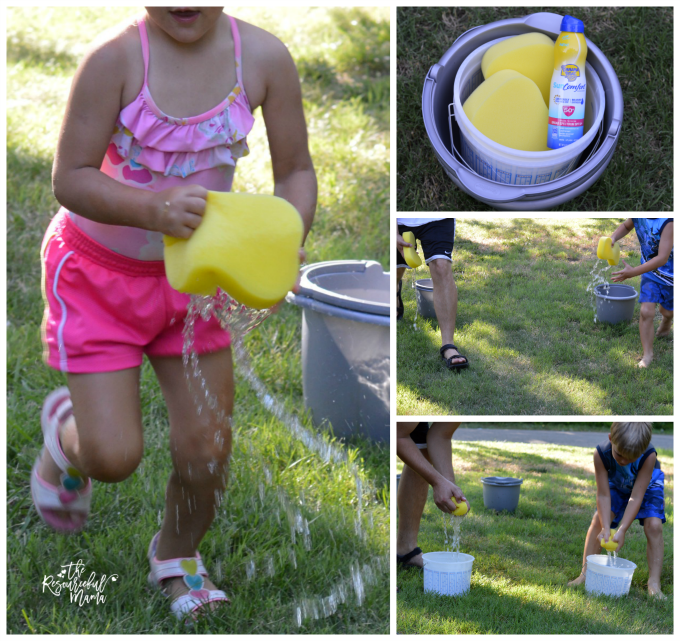 Here is another idea for kids' birthday parties. All you need is a few buckets, sponges, and some water. Let them empty one bucket with the sponge and fill the other bucket. The winner is the one that takes the most water in the second bucket. Remember, they will get wet during the game, but hey, it's summer!
18. Foil River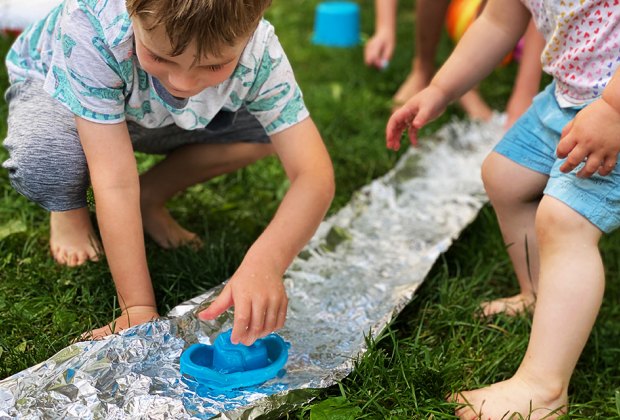 If your little ones love rivers and boats, this is a perfect game for them. Make a river bed out of tin foil, put some water in it, and let them sail their toy boats inside. It will be fun, educational, and refreshing for them to spend the summer without getting bored. Invite their friends over to enjoy even more.
19. Water Balloon Hunt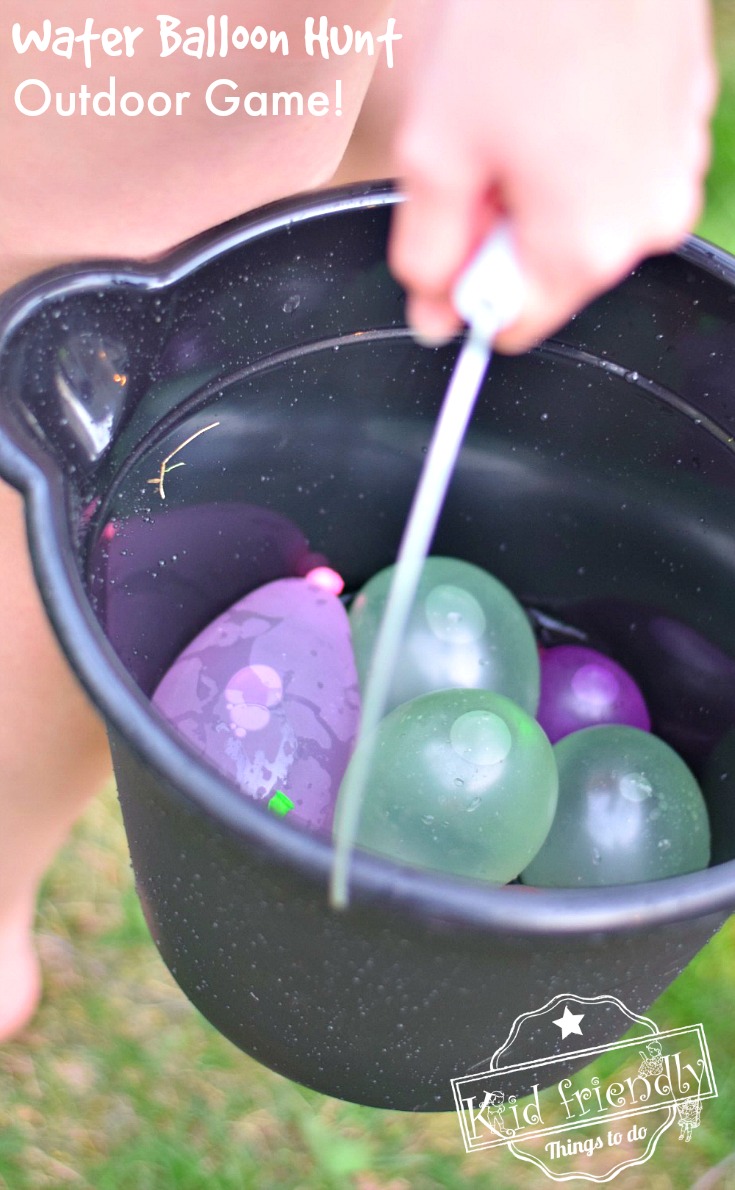 Like scavenger hunt? Well, here is one for the summer. Fill balloons with water, hide them around the backyard and let your kids and their friends find them. They will have fun, get wet, splash the balloons around, and never forget the happiness they feel. The one that finds the most is the winner. The prize is the endless fun they're going to enjoy
20. Sponge Flower Bombs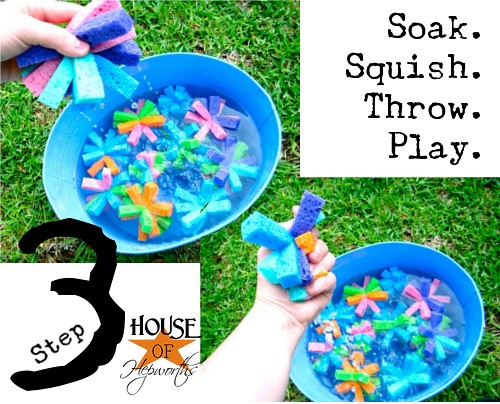 To make the water games even more fun, these sponge flower bombs are easy to make and fun to play with. Cut several sponges in strings, combine different colors together, tie them in the middle, and you get a flower/bomb made of sponge. Put them in water and start playing water-ball fight. Or let the kids explore them themselves and find their own game.
Like our ideas? Do you have any of your own favorites you'd like to share? Then, by all means, leave a comment in the comment section below.