Being a busy mom doesn't mean you have to sacrifice your beauty regime. With a mix of strategic planning and smart beauty tips, you can maintain your glow even amidst juggling a hectic schedule. In this guide, we'll explore six practical and time-efficient beauty guidelines tailored for the on-the-go mom. Whether it's multi-tasking skincare or speedy makeup hacks, these tips will ensure you look your best without compromising your other responsibilities. Let's dive into a beauty routine designed to work with, not against, your busy lifestyle.
1. Embrace Multi-Tasking Skincare Products
A busy schedule demands efficiency, and with multi-tasking skincare products, you can save significant time. Opt for a moisturizer with SPF protection, a tinted lip balm that offers hydration and color, or a BB cream that combines the benefits of foundation, primer, and sunscreen. These products not only save you time but also reduce clutter in your beauty cabinet, making your routine more streamlined and efficient.
On the other hand, multi-tasking products may not be suitable for all skin types. If you have specific skincare concerns, it's best to invest in targeted products that address those issues.
2. Keep Your Makeup Routine Simple
As much as we love experimenting with different makeup looks, a busy schedule calls for simplicity. Stick to the basics – a tinted moisturizer or BB cream, a concealer for any blemishes or dark circles, and a swipe of mascara. If you have time, add some color to your cheeks with a cream blush or lip tint. Simple makeup looks not only save time but also give off a fresh and natural appearance.
A lot of makeup products also offer multiple benefits, such as lipstick that doubles as a blush or an eyeshadow palette with versatile shades. These types of products are perfect for the busy mom who doesn't have time to fuss with too many products.
3. Visit a Face and Body Spa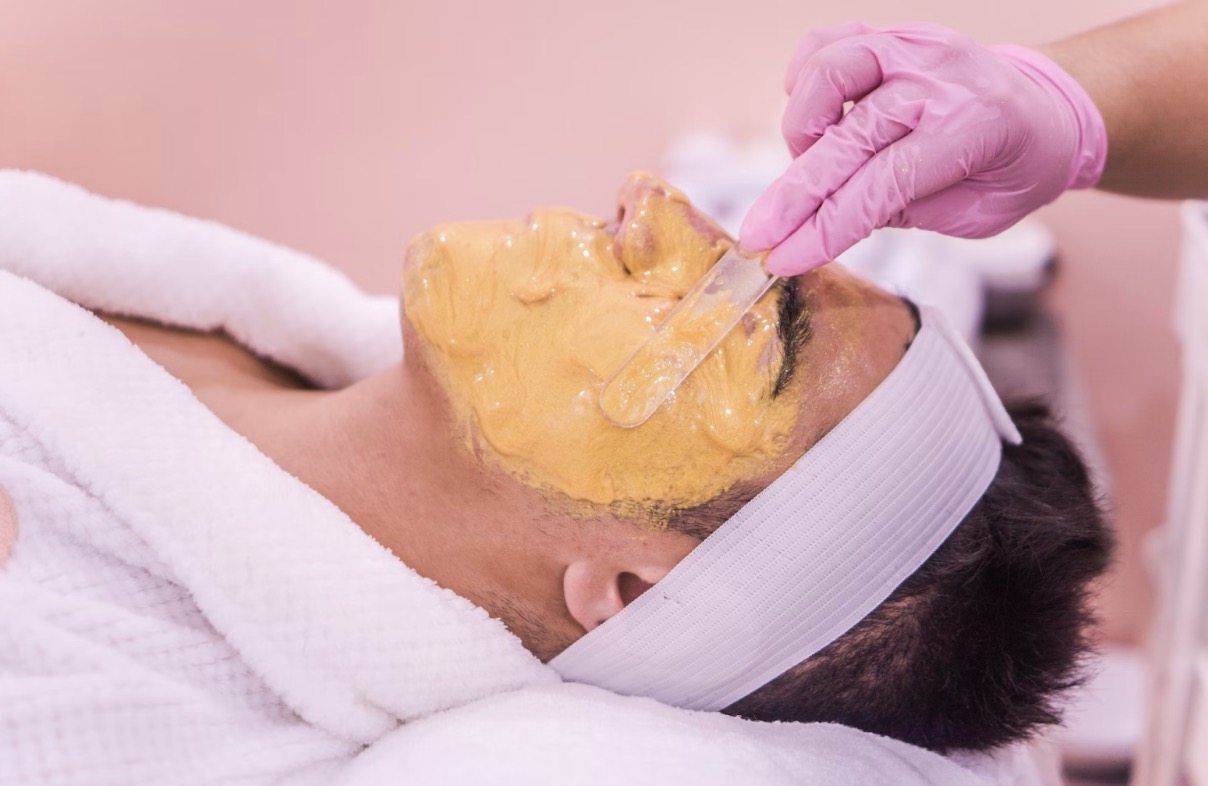 As a busy mom, self-care should be a priority. While it can be challenging to find time for yourself, visiting a face and body spa can provide some much-needed relaxation. From rejuvenating facials to soothing massages, these treatments will leave you feeling refreshed and rejuvenated. Plus, the calming atmosphere of a spa is an ideal escape from your daily routine. The professionals from LightRx medspa suggest that finding your treatment to achieve the look you want is possible without surgery, and it can be an essential beauty guideline for moms. While it may seem like a luxury, taking time for yourself is crucial in maintaining your physical and mental well-being.
4. Use Dry Shampoo
Washing your hair every day is time-consuming, especially when you have a jam-packed schedule. Enter dry shampoo – the ultimate time-saver for busy moms. A quick spray of dry shampoo on your roots will absorb any excess oil and give your hair a fresh appearance without the need for a full wash. You can also add some volume and texture to your hair by using dry shampoo as a styling product. The best part? It takes less than a minute to apply, making it perfect for those hectic mornings.
Even more so, taking a shower at night can also save you some time in the morning. You'll have clean and refreshed hair without having to wash it again. If your hair tends to get oily, use a silk or satin pillowcase to avoid any friction and keep your hair looking fresh for longer.
5. Make Use of Overnight Beauty Products
Who says you have to spend hours in front of the mirror to achieve beautiful skin? With overnight beauty products, you can wake up to glowing and hydrated skin without any effort. These products work their magic while you sleep, so all you have to do is apply them before bed. From leave-in hair treatments to hydrating face masks, overnight beauty products are a game-changer for busy moms. Some even come in convenient sheet mask form, making them easy to apply and remove. While not all overnight products may work for you, incorporating one or two into your routine can make a significant difference in your skin's appearance.
6. Limit Salt and Sugar Intake for Optimal Appearance
Our diet significantly affects our overall appearance, and excessive consumption of salt and sugar can have detrimental effects on our skin. Consuming too much salt can lead to water retention, making your skin look bloated and puffy. On the other hand, high sugar levels can cause inflammation and accelerate the aging process, leading to wrinkles and sagging skin. For busy moms looking to maintain a healthy glow, it's crucial to limit the intake of these two culprits. Instead, fill your diet with fresh fruits and vegetables, lean proteins, and healthy fats to keep your skin looking its best. Drinking plenty of water also helps to flush out toxins and keep your skin hydrated. Remember, beauty starts from within, and a balanced diet is just as important as your external skincare routine.
Nevertheless, maintaining a beauty routine as a busy mom doesn't have to be an uphill task. With the right approach, you can easily balance your beauty regime with your responsibilities. Incorporate multi-tasking skincare products, simplify your makeup routine, indulge in spa treatments, make use of dry shampoo and overnight beauty products, and monitor your diet. The beauty of these tips is that they save time and energy, without compromising on results. Remember, true beauty emanates from within, so take care of your internal health as much as your external appearance. You juggle multiple roles every day, and you deserve to look and feel your best while doing so.