Hot Topic is an American retail chain specializing in alternative clothing and accessories. Aimed at audiences interested in rock music and video gaming, Hot Topic has customers ranging from teenage years to young adults. There are many more stores like Hot Topic, including Romwe, Dark Side, and more.
Why would you look at another store? Well, like everything in life, only one product, only one shop, or only one vacation spot limits your options. Do not see everything as narrow. It is time to expand your views and options.
Hot Topic began in 1988 in Montclair, California. Since then, they had an emphasis on alternative fashion and counterculture clothing. They priced their pieces at a minimal price, embracing their audience of fandom members, gamers, rockers, and music lovers.
Why Do Fans love Hot Topic?
Hot Topic provides shelter. That is the simplest way to say it. Everyone feels like an outsider at some point in their life. And when you feel like you are alone, you are looking for a community to embrace you. Hot Topic does that job for people who love alternative music and alternative clothing. They encourage self-expression in teens and young adults.
Hot Topic is more than a retailer for its customers. The first Hot Topic store started out as a garage in Southern California in the late 1980s and mostly sold accessories and items adorned with skulls and spikes.
Nowadays, they are a fan favorite clothing store in the United States. It is a place where you find all your favorite bands and artists merchandise. They have everything you want, from Ariana Grande to BTS, and from Disney to Hermione Granger, with some Nirvana in the middle.
Best Stores like Hot Topic
Romwe
We have to start the list of best stores like Hot Topic with Romwe, arguably the most similar store like Hot Topic. They are an exclusive online store selling a selection of alternative styles.
They have been operating for more than a decade. Romwe is a Chinese e-commerce site offering delivery to any address in the world.
The best part is there is no minimum purchase requirement. Besides clothes, they sell phone covers and accessories like bags, sunglasses, and jewelry.
Zaful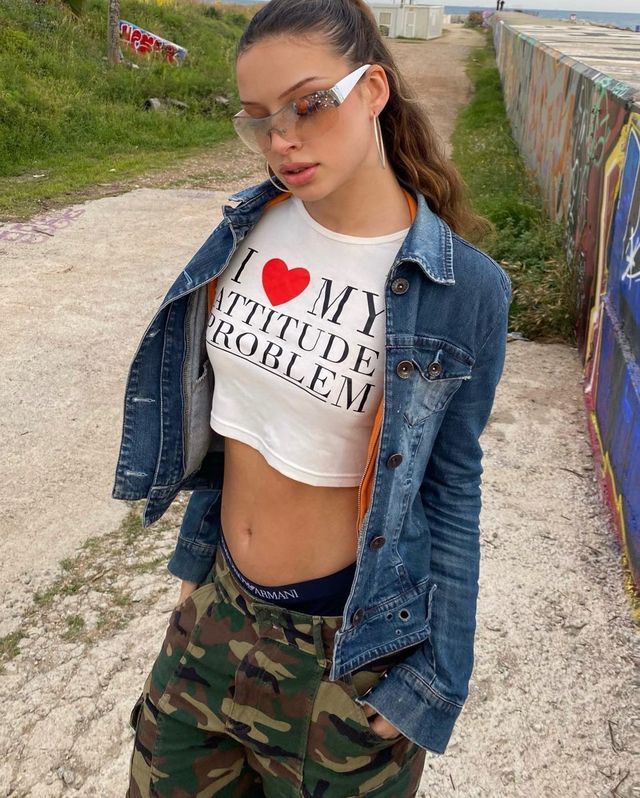 Next on our list is Zaful, a store selling trendy and fashionable attire popular with people around the world. It is a great place to find some graphic tees and alternative clothes that do not fall into the mainstream fashion culture.
Their clothing is aimed at the young generation, people during their teenage years and early 20s. Besides tees, you can also find some great dresses at special sales. When there are discounts, you can fill up your wardrobe with pieces ranging between $10 to $20.
Blue Banana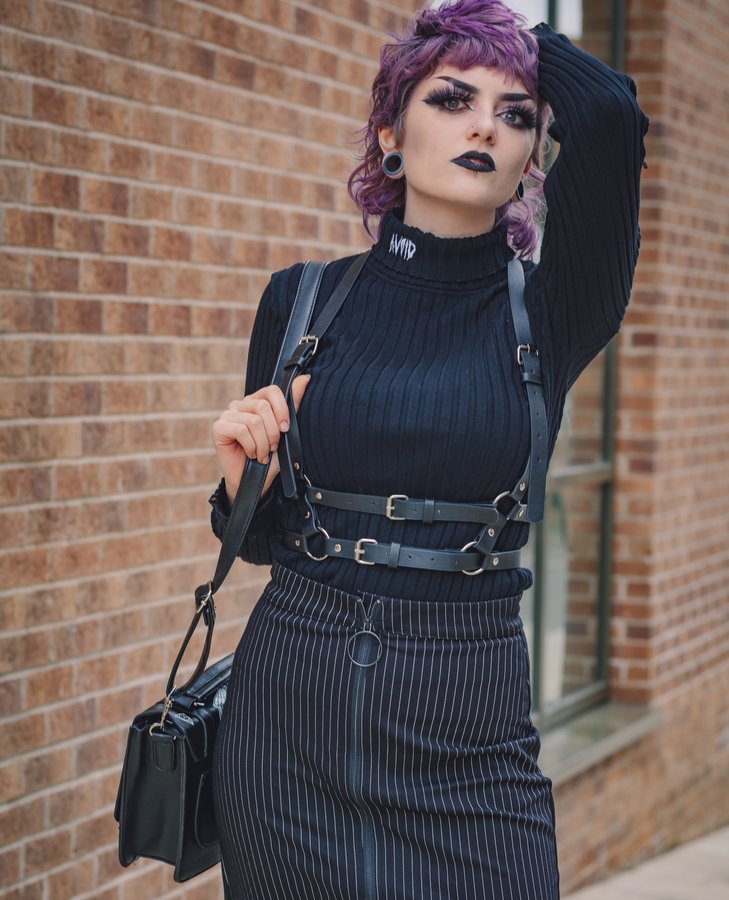 Blue Banana and Hot Topic are known for setting new trends and refusing to conform to the norm. Blue Banana also encourages customers to bring out their own style.
It opened in 1997, nearly 10 years after Hot Topic, as a small business selling novelty gifts. Nowadays, they have a large collection of alternative clothing.
Whether you want to show your punk, emo, or gothic style, you can find some clothes at Blue Banana.
Rebels Market
The name says it all. With a name like Rebels Market, you know you will find some alternative clothes. They are on a mission to help people find the motivation to break the mold and create their own idea.
There are many alternative styles you can choose from, including metal, emo, skating, surfing, streetwear, gothic, pin-up, and more.
And the best part is that Rebels Market features designs from indie artists with a rebel spirit.
Black Milk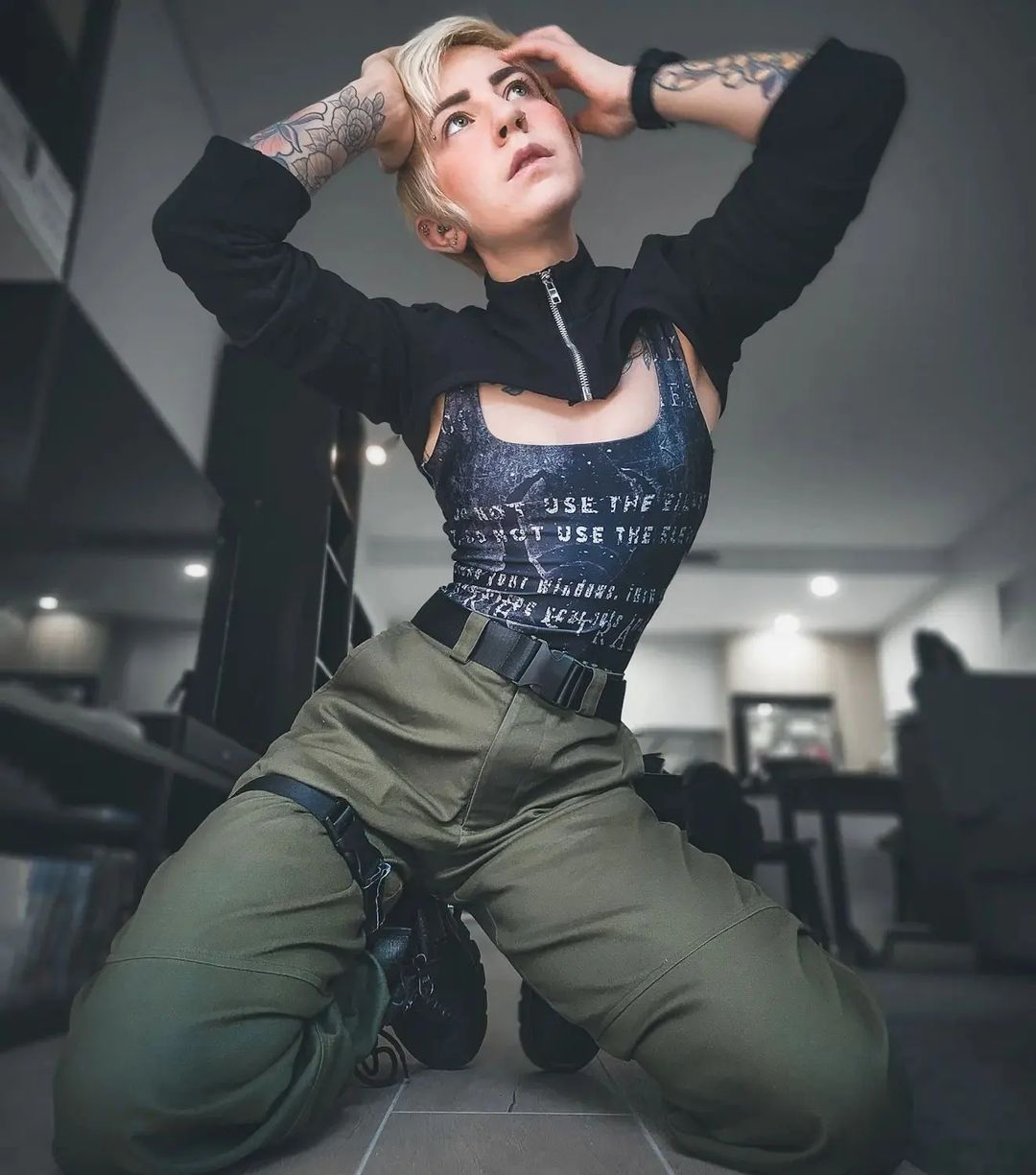 James Lillis founded Black Milk in 2009 and brought passion, fun, and flair to the world of alternative clothing.
It originally began as an idea to combat boredom, but Lillis quickly gained interest in sewing and designing.
She works with her unique takes on tights, tops, dresses, and more, bringing pop culture twists into the world.
Black Milk has collections inspired by Harry Potter, Squid Game, video games like the Witcher, and more online fandoms.
And they always feature models from diverse backgrounds. Their product prices range from $10 to $90, with a price point for everyone.
Rosegal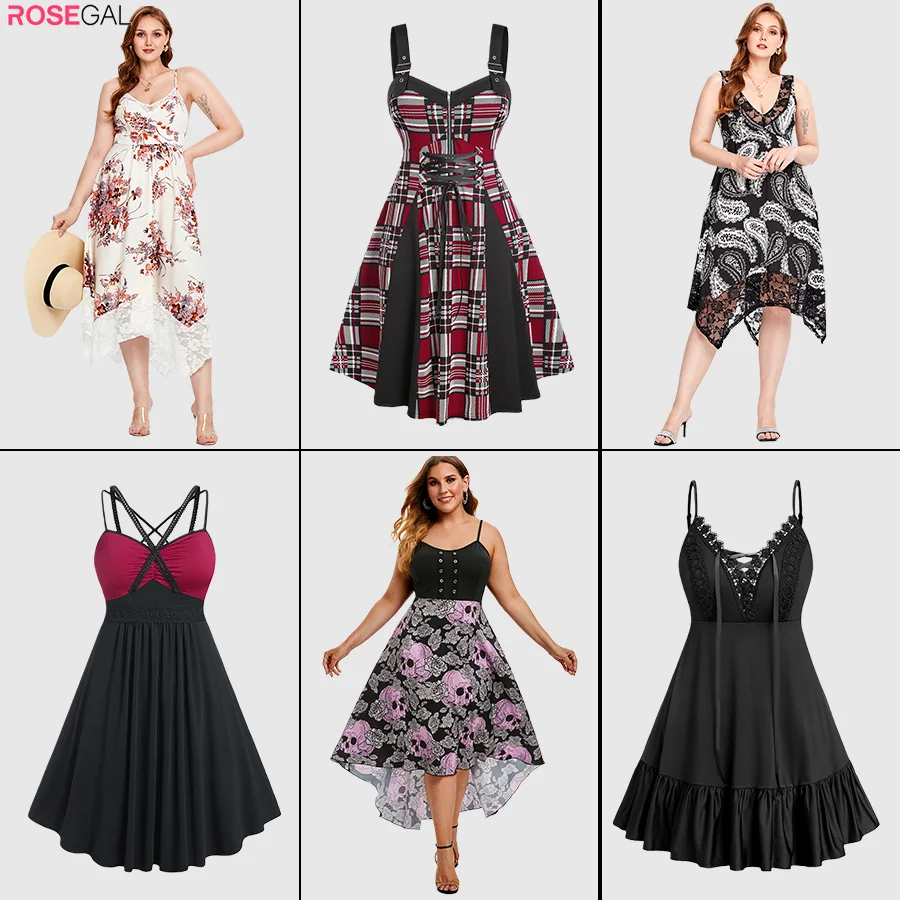 Rosegal might not be a store you think of when reading about stores like Hot Topic. But they also cater to the young population with streetwear and statement-making clothes.
It is safe to say, Rosegal has a wide range of styles in all shapes and sizes. They even have some clothes for curvy young women.
Spencer's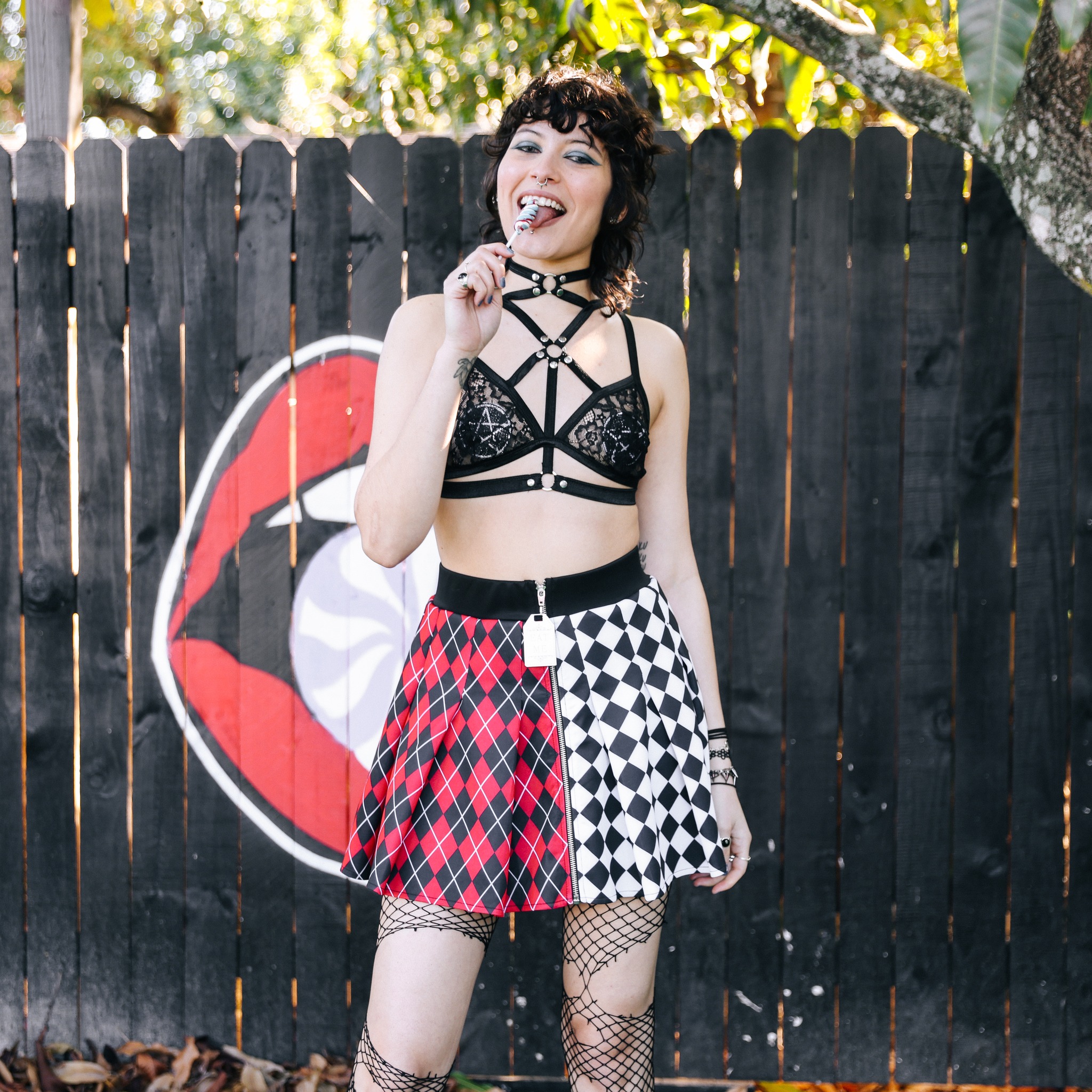 Spencer's is an American store selling cool and trendy alternative clothing. They are famous as a store selling band merchandise and pop culture T-shirts. Yet, they also have some gag gifts, collectible figures, and costume jewelry.
Spencer's tries to create a fun and quirky vibe in-store, with some humorous displays to make your shopping experience that much better.
For the adult market, there is an erotic gift section.
Grindstore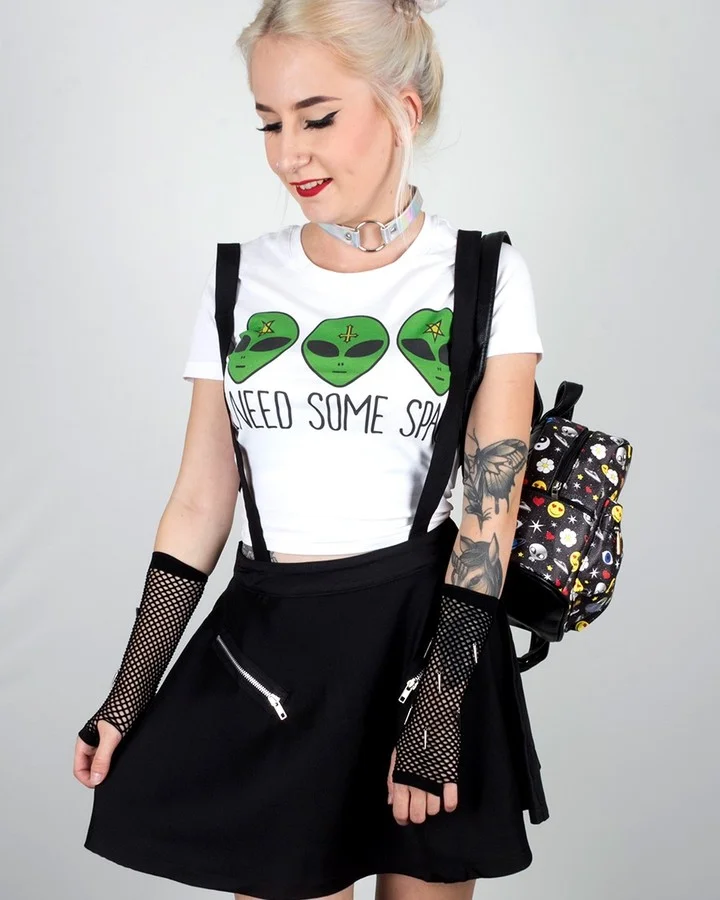 Grindstore is a special store where you can find shirts with your favorite TV characters. Opened in 2004, Grindstore is one of the most successful alternative fashion stores.
You can shop online through their online website. Check it, and you will be amazed by the massive volume of products.
They have tees, hats, hoodies, posters, mugs, and board games. It is best that you use the search function to search for your favorite video game, anime character, superhero, or TV show.
Urban Outfitters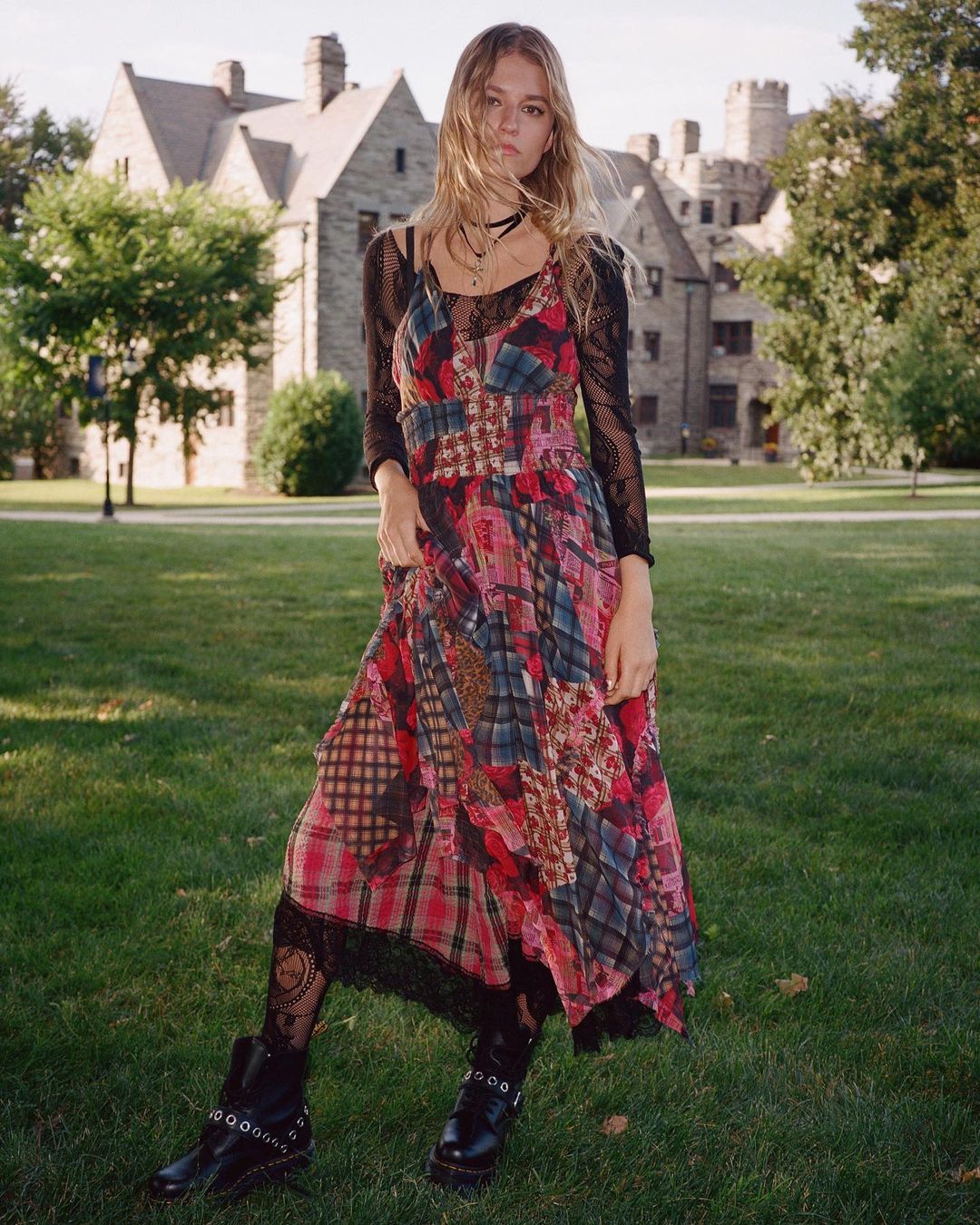 The name might not suggest alternative clothing, but Urban Outfitters puts emphasis on the transitional stage of college-age living. The store started in 1970 as a space for late teens and young adults to find their fashion styles.
Their inclusive styles and models spanning gender-conforming to neutral and androgynous is what separates Urban Outfitters from the rest of the group.
There is something for everyone here. Some items are priced between $10 and $30. But there are also some high-quality pieces with a price tag of between $800 and $1,000.
Too Fast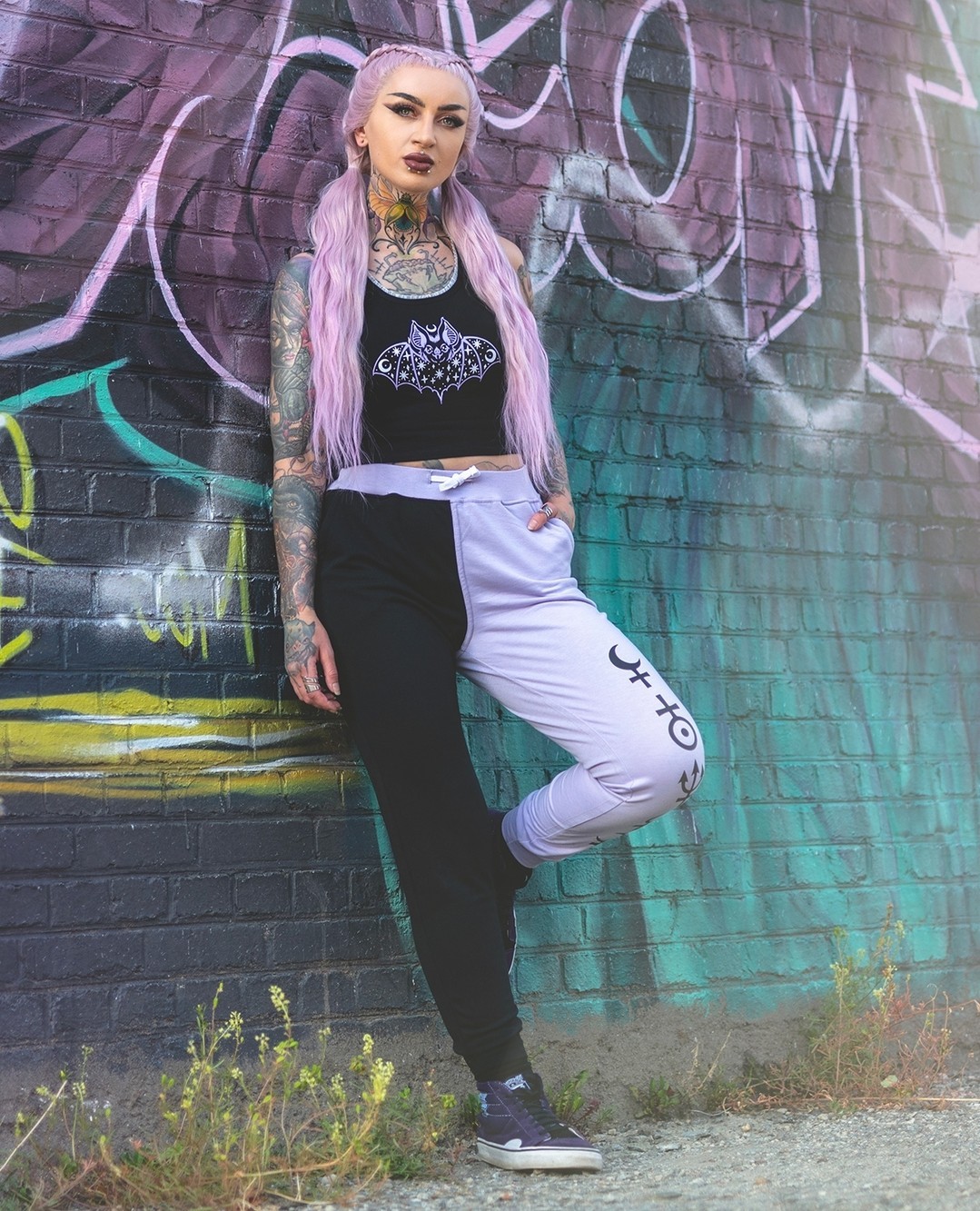 Too Fast might not be as popular as other stores like Hot Topic. But they share the same passion for bizarre pieces of clothing.
The fashion brand started out as a one-woman operation. It continues to be a small business, but it has grown over the years.
They take pride in pushing the envelope constantly. Some people even say that the company takes things a little too far. But that is what put them on the map. Too Fast has a large fan base of punk rock and old-school metal lovers.
Rockabilia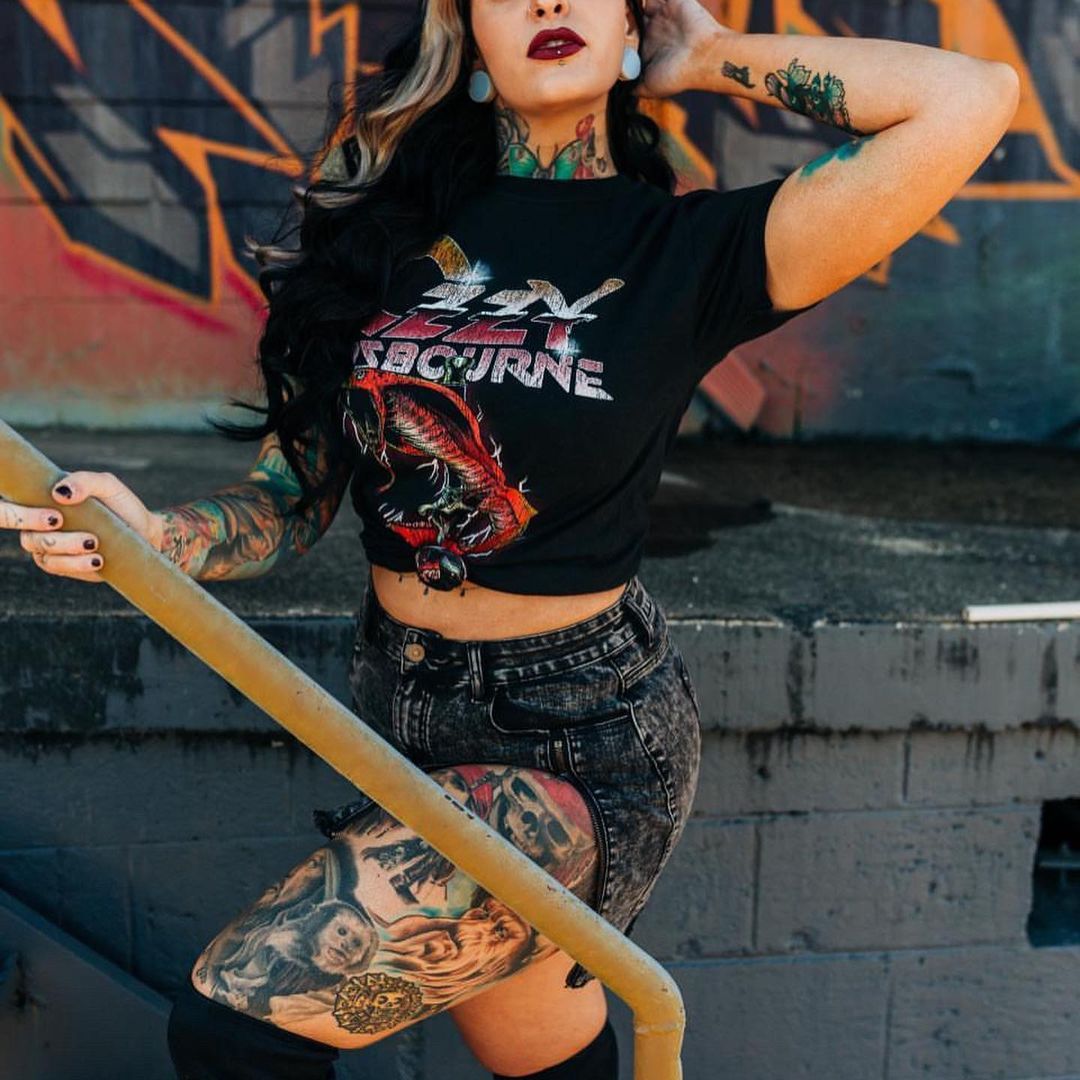 Rockabilia is an online shop where you can find a huge collection of T-shirts, posters, and other items that come straight from record labels and artists.
It is a place where you can support your favorite band by purchasing their band merch. The online shopping website prides itself as a premier destination for music and entertainment merchandise.
Rockabilia is a store like Hot Topic where you can find a range of alternative items. And you can even be featured on their online website. Share your photo on their Instagram account, and hope to get elected.
Merch Now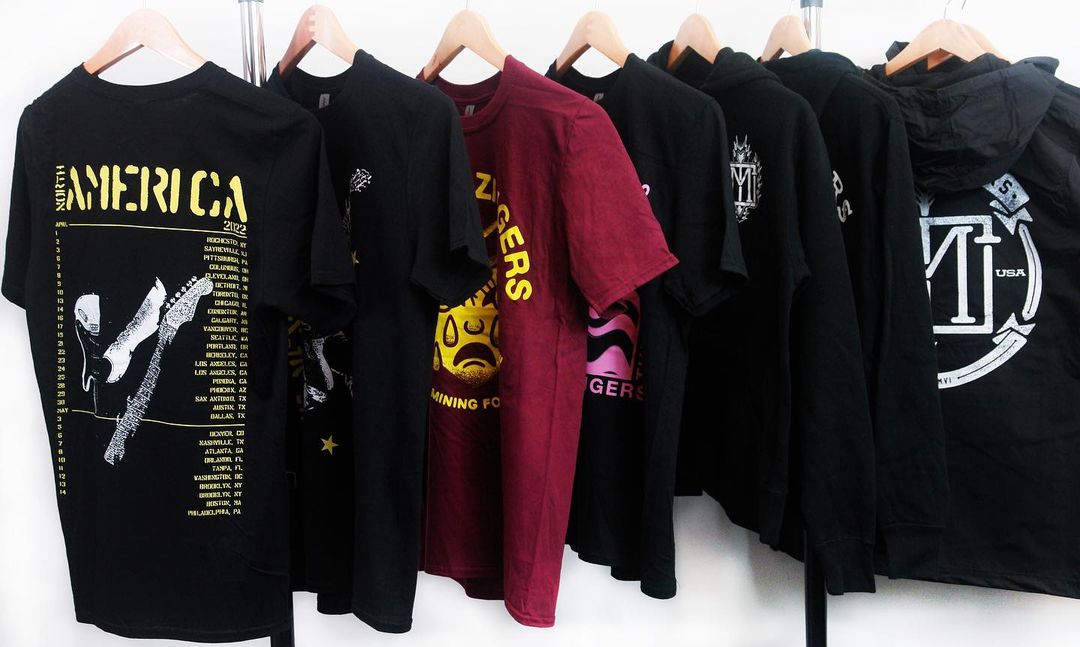 There is an online music band merchandise store for everyone. It is called Merch Now, and they have everything you want, from T-shirts and sweatshirts to vinyl and CDs.
Merch Now has apparel from your favorite rock, punk, metal, hardcore, and indie band. You can pre-order limited merchandise if you like. This is the place where you will find your outfit for the next rock concert.
80s Tees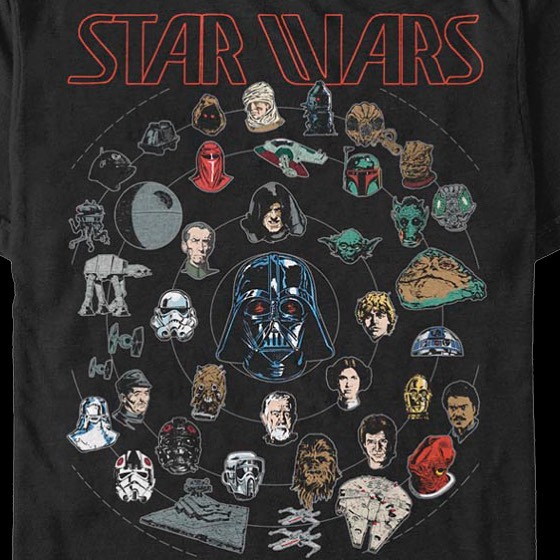 If you identify yourself with the golden eras of the 1970s, 1980s, and 1990s, you can find a T-shirt at 80s tees. The online shop carries many of the most exclusive merchandise like classic tomes, shows, movies, and video games from the 1970s, 80s, and 90s.
We can safely say it is an underrated online shop that revitalized some of the most iconic eras in history.
Darkside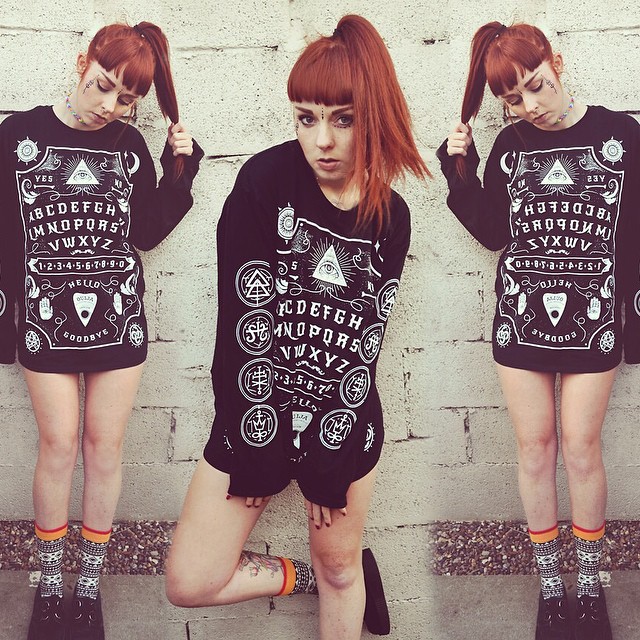 Darkside was launched in 1977 as an alternative store. And unlike Hot Topic, they are not a store just for teenagers. Instead, Darkside is a store for a general counterculture fan base that appreciates rock, metal, punk, and goth.
They might not be too diverse in style and models, but they are openly calling for models to submit applications.
They have a range of alt and edgy clothing going from typical sweaters to some miniskirts and belts. Everything is developed in-house, depending on the latest trends in the counterculture.
What fans love the most is their low range of prices. Their products sit in the $5 to $50 range.
Dolls Kill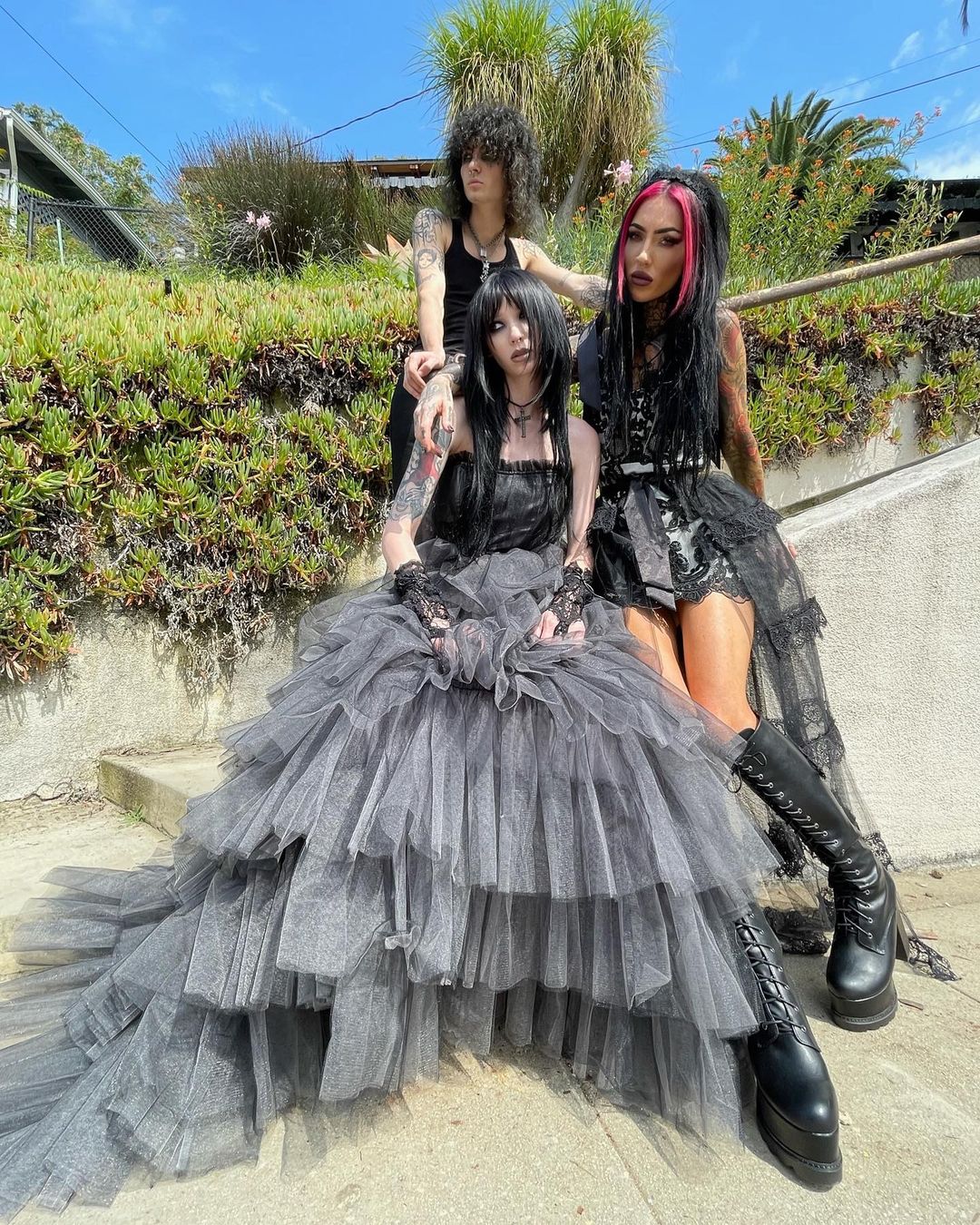 Dolls Kill offers only women's clothing for the time being. A quick peek at their online website and you will fall in love with the store. It is quite easy to navigate through their site.
And every single one of their designs shouts Go Against the Grain. It is the perfect store for any girl or woman with an IDGAF attitude. If you want to unleash your own style, this is the shop to try.