Ever since forever the notion of an elegant and classy woman was her long beautiful hair. Of course, long hair is glamourous, fabulous, good to style… But, what? Short hair is not all the opposite?
Short hair used to be considered only for men. However, if you look at the practical side, short hair is easier to 'maintain'. It does not require long washing, much shampoo, and styling for hours. However, it might still look fab and glam for all. So, some brave women decided to give it a go. And it resulted in great hairstyles for every occasion.
Now, if you are really tired of your long hair, and want to cut it short, but don't know what form, shape, and style will suit you best, here are some ideas of short haircuts that will be cool, fabulous and glamorous all at the same time. Get inspired by them and make your new style as fabulous as a film star and as practical as a training wagon.
1. Short and Simple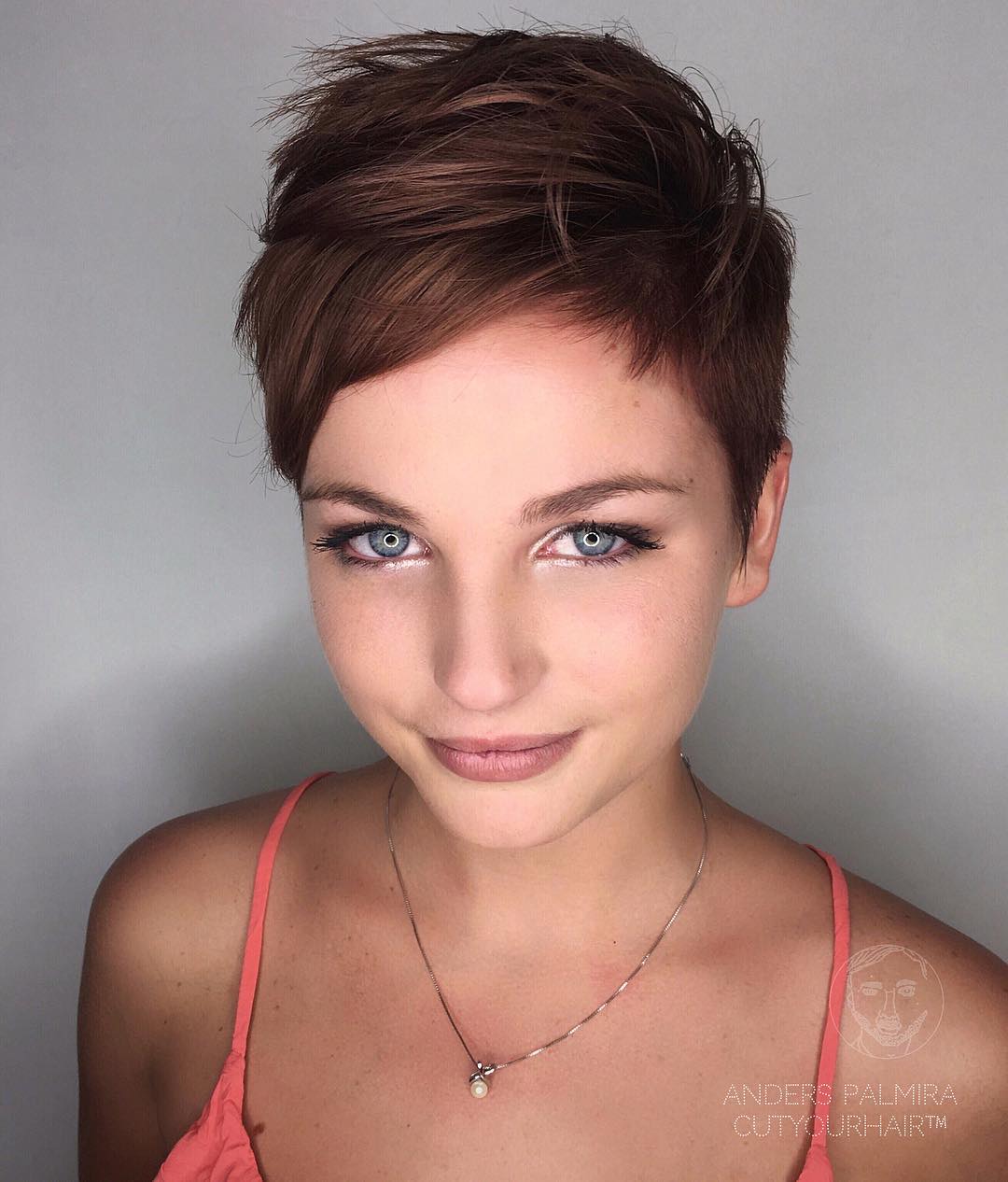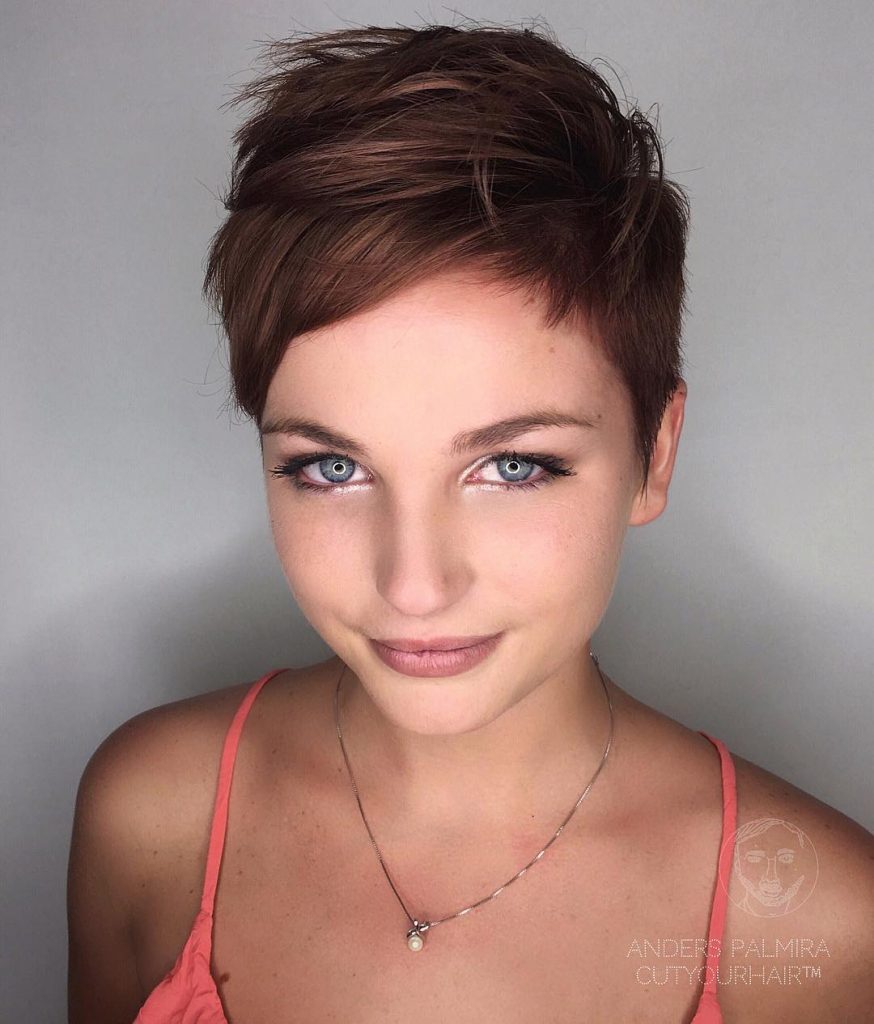 Here is a simple, yet cool and sexy haircut. If you have beautiful eyes and great lips, make them shine with this new haircut. It will emphasize them and let you put more accent to your make-up and lipstick. This hairstyle is sexy and cool, easy to wash and style and gives you a feeling of lightness.
2. White and Short
This cool haircut is good for wintertime too. It is sexy and elegant at the same time. It gives a lot of options to style it differently and choose what suits you most. You can get the white effect dying it, or if you somehow have gray hair, let it shine in her natural beauty.
3. Elegant Bob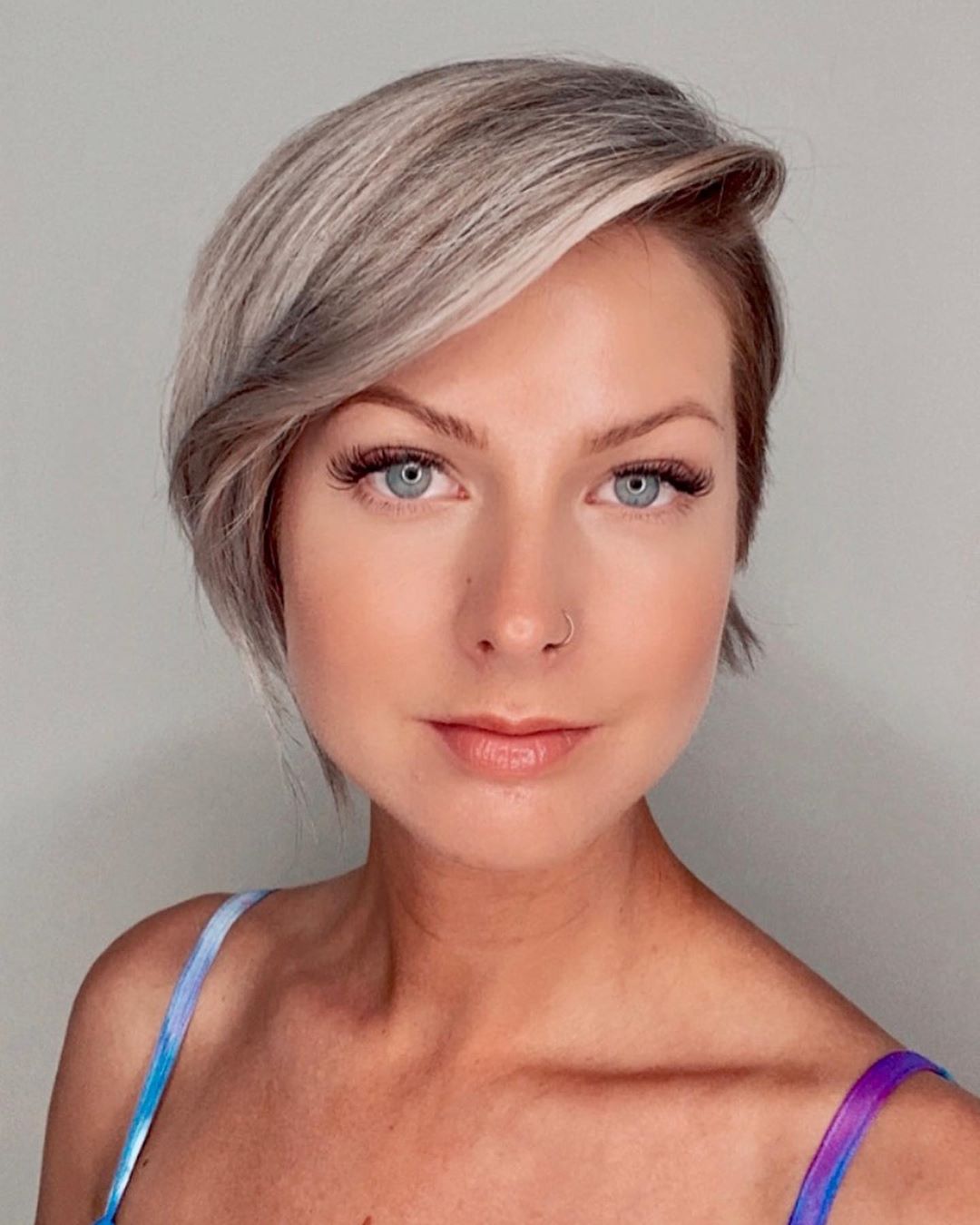 Bob haircut is always a good idea. over the years, bob has evolved in being one of the coolest hairstyles in any of its versions. Shown here is a short elegant bob haircut with the bangs on one side to make it look as elegant as possible. The other side of the hair is shorter and put behind the ear for a stronger effect.
4. Banged Extravaganza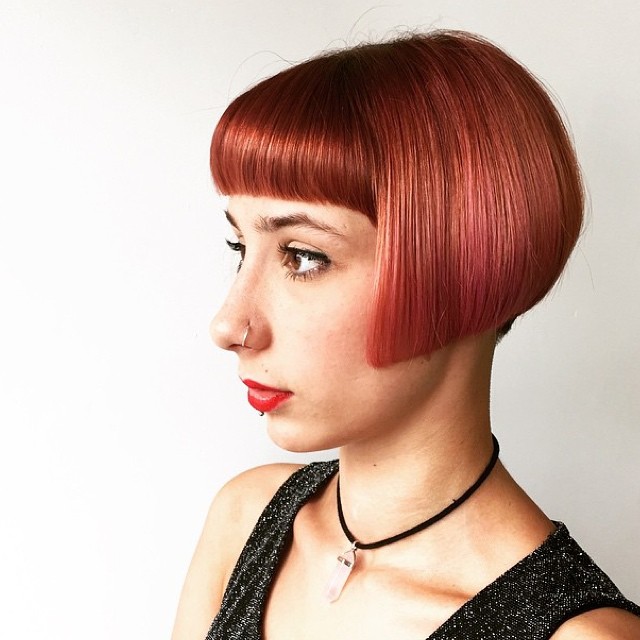 This is an idea for braver ladies. The red hair and short bangs don't suit everyone. They are reserved for the chosen ones. It is a haircut that gives you an extravagant look and makes you pop out of the crowd. Let yourself and your extravaganza shine with this gorgeously styled red hair.
5. Short Styled Bob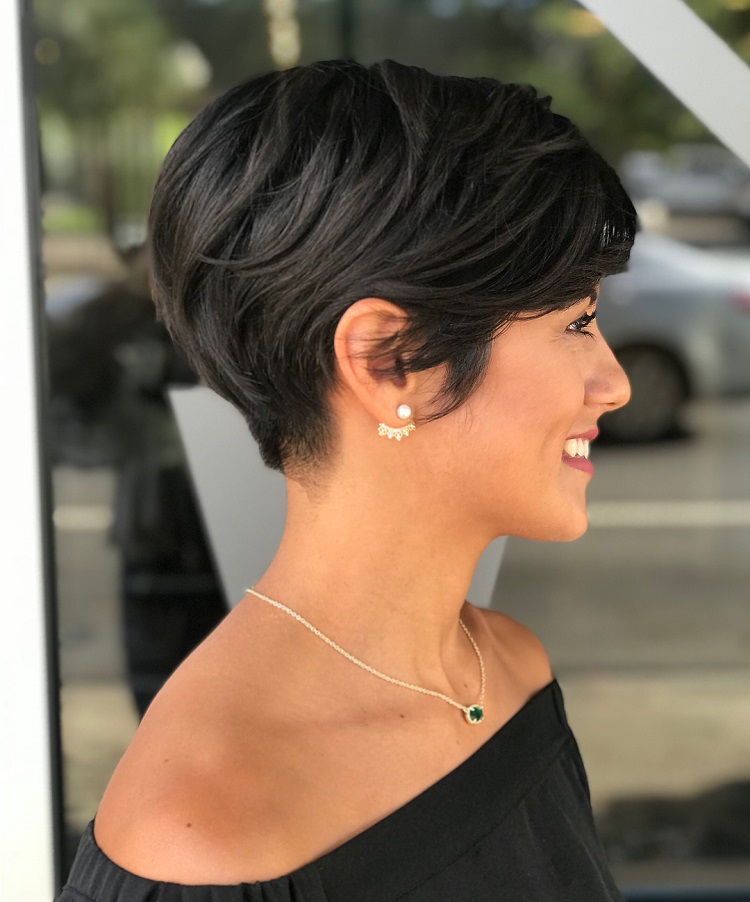 If you love your wavey hair, but still want to cut it short, this is the right haircut for you. It is short and still lets you show your wavey hair to the public. The waves will give it a special style, and the shortness will make you feel light and fresh.
6. Copper Curls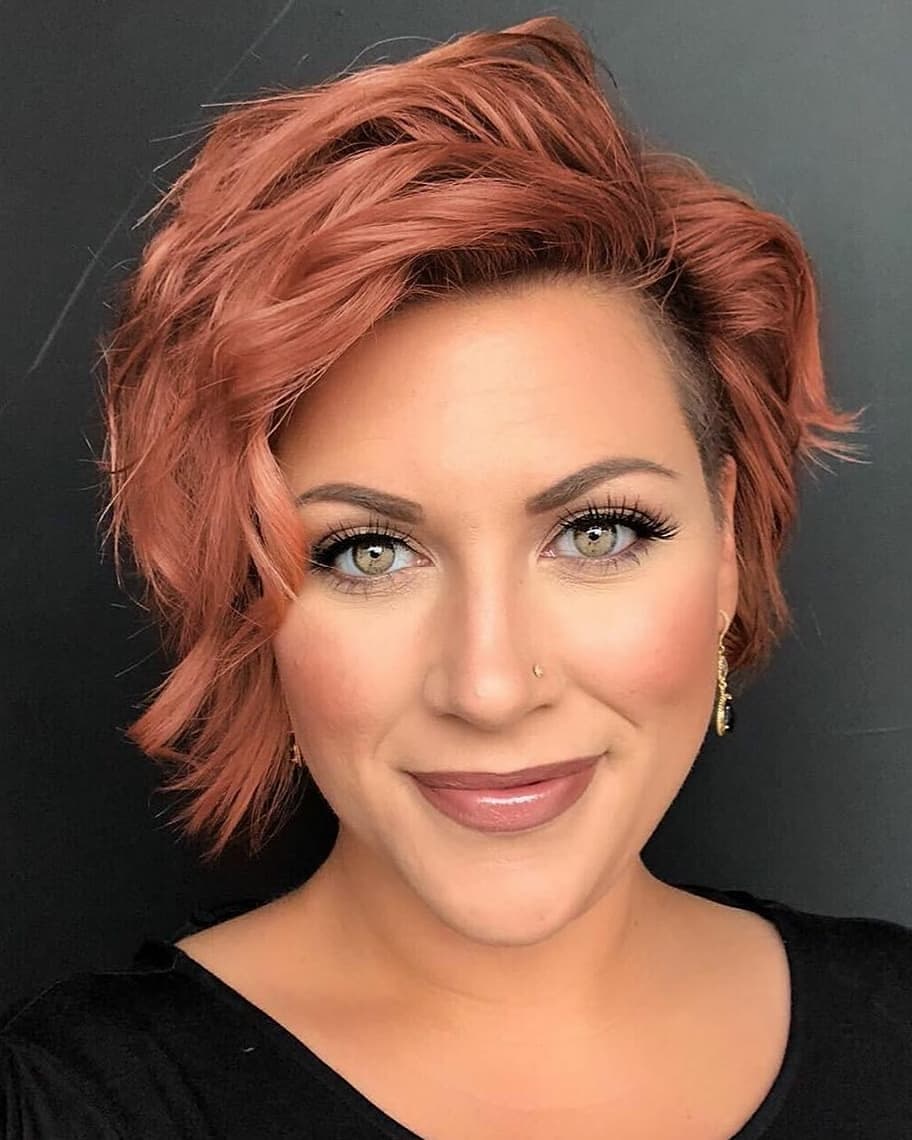 Copper hair color can be a great and elegant style for any occasion. Even if your hair is curvy, it will be a plus. The curves combined with the copper tone is the perfect elegance of a simple, short hair. Combined with the right make-up and jewelry, it will make you shine wherever you are.
7. Curly Bob
We all know that curly hair is best expressed if it is long. But, this curly bob style is great if you get tired of your long hair. Cut it to the neckline, and let your curls do the magic. Add bangs if you want to make it even more special and different.
8. Pink Hair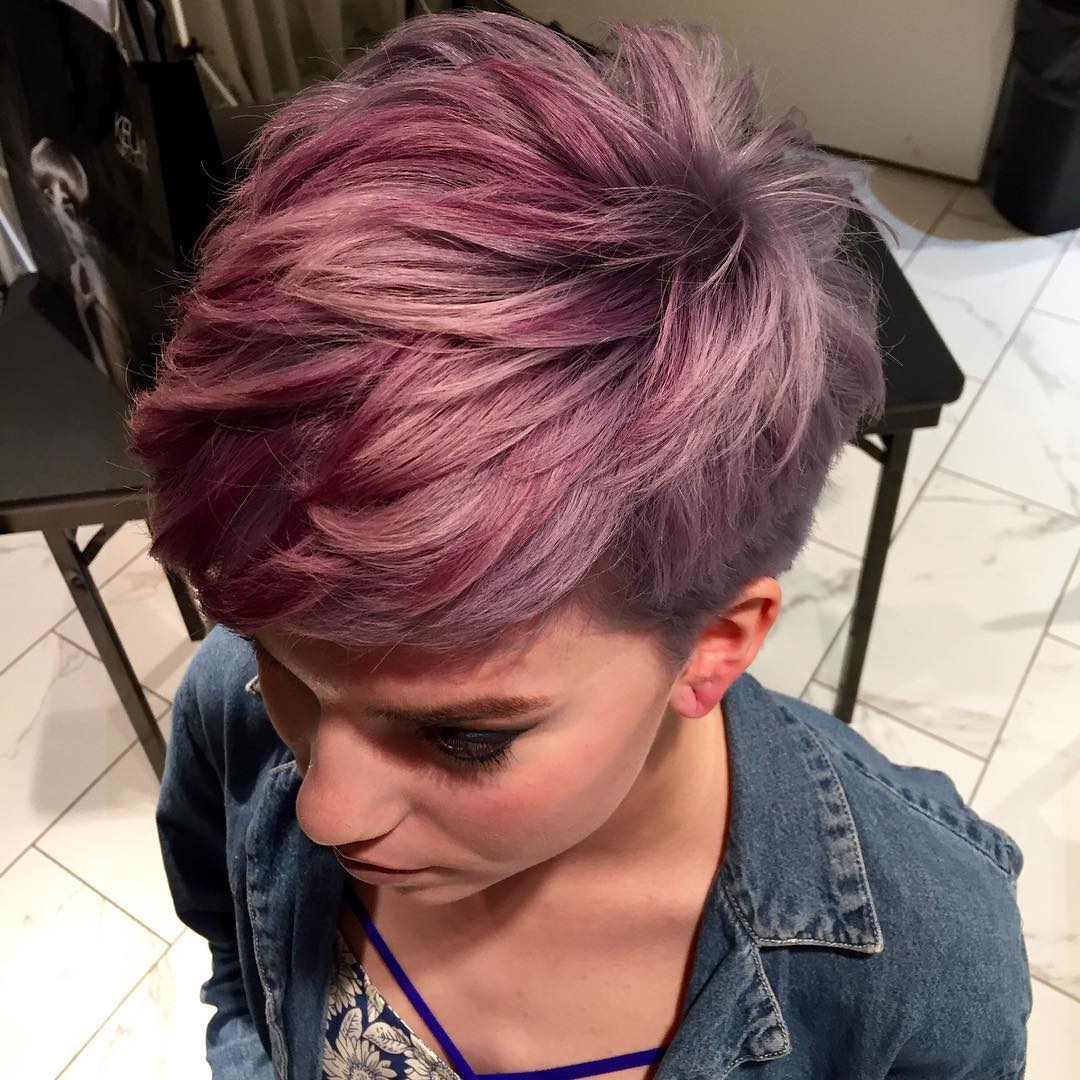 For all the bold girls that love playing with colors and short hair, this is a great way to style the already cool look. The shortness will give them the security of their style and it will emphasize the color at the same time.  Little curls at the front will give it even a cooler look and easiness in the styling.
9. Feathered Bob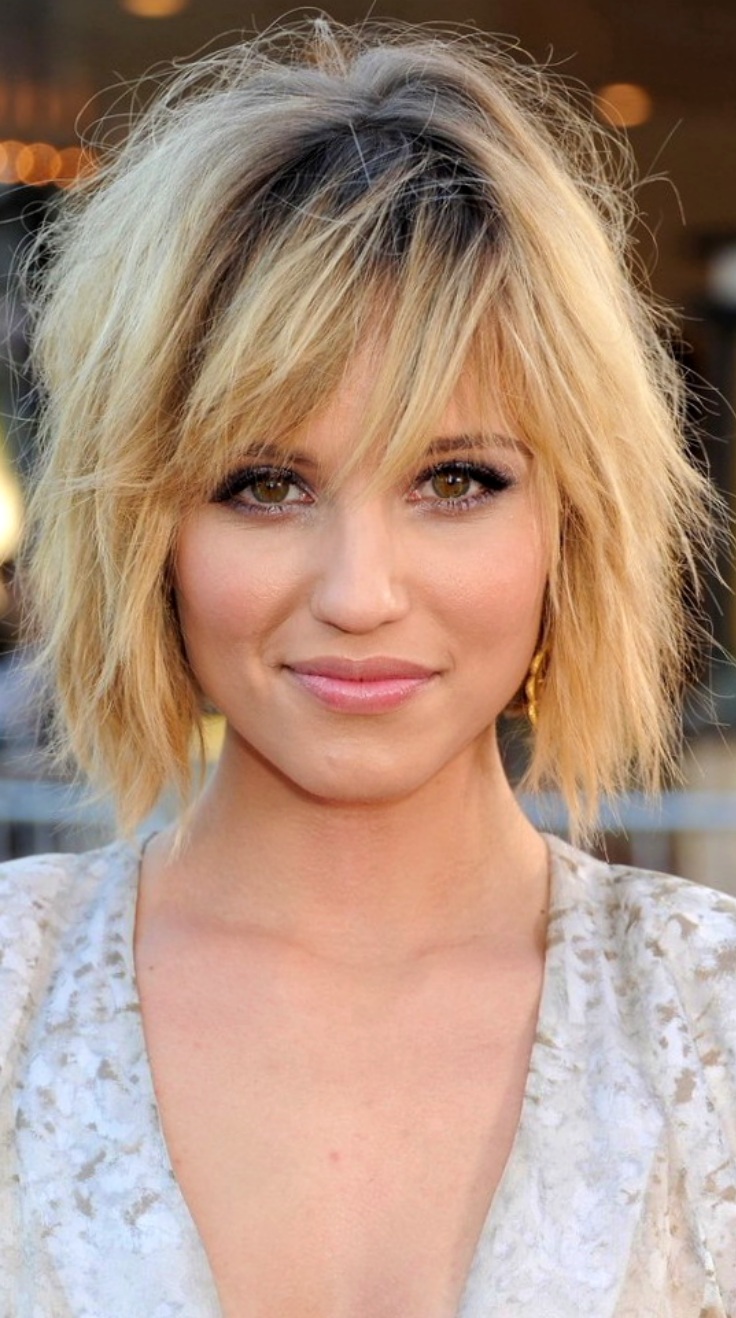 This hairstyle resembles the feathers of a stunning bird. Thus, the name. It is cool and elegant at the same time, and sexy as hell. You can wear it for any occasion and feel fab and glam every time. It will make everyone turn their head to see you because you will shine wherever you go.
10. Glam Bob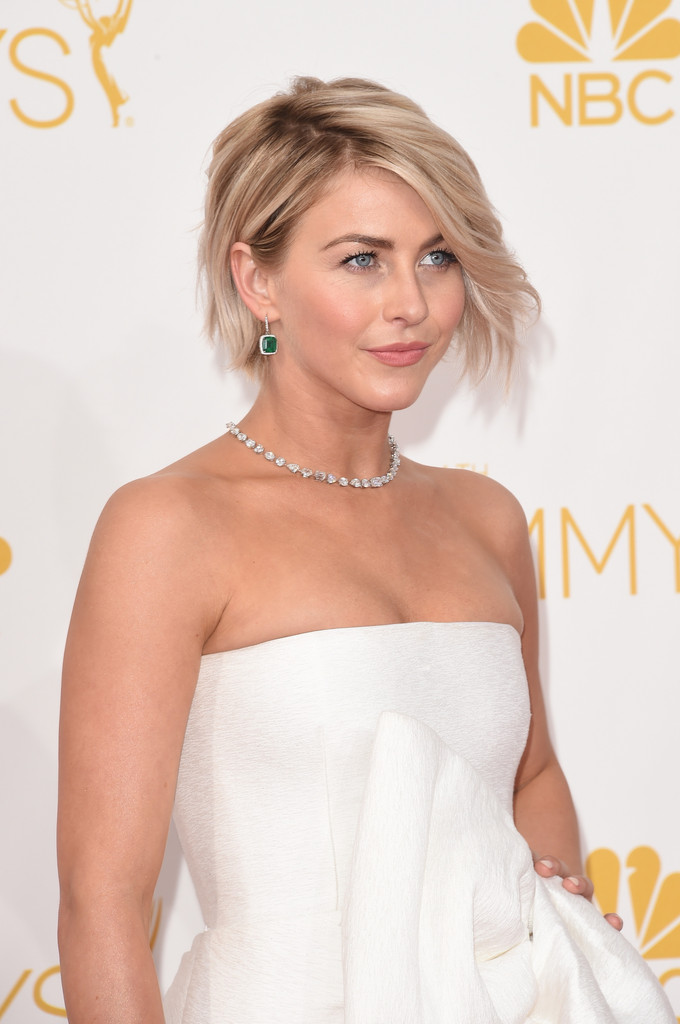 Here is another glamourous short bob style. Short, wavy, loose, yet elegant even for the red carpet. Shine everywhere you go with this style because it gives you many options to look your best. It is cool, elegant, and practical. Paired with the right clothing and jewelry, it will be the perfect style you'll ever have.
11. Pink Bob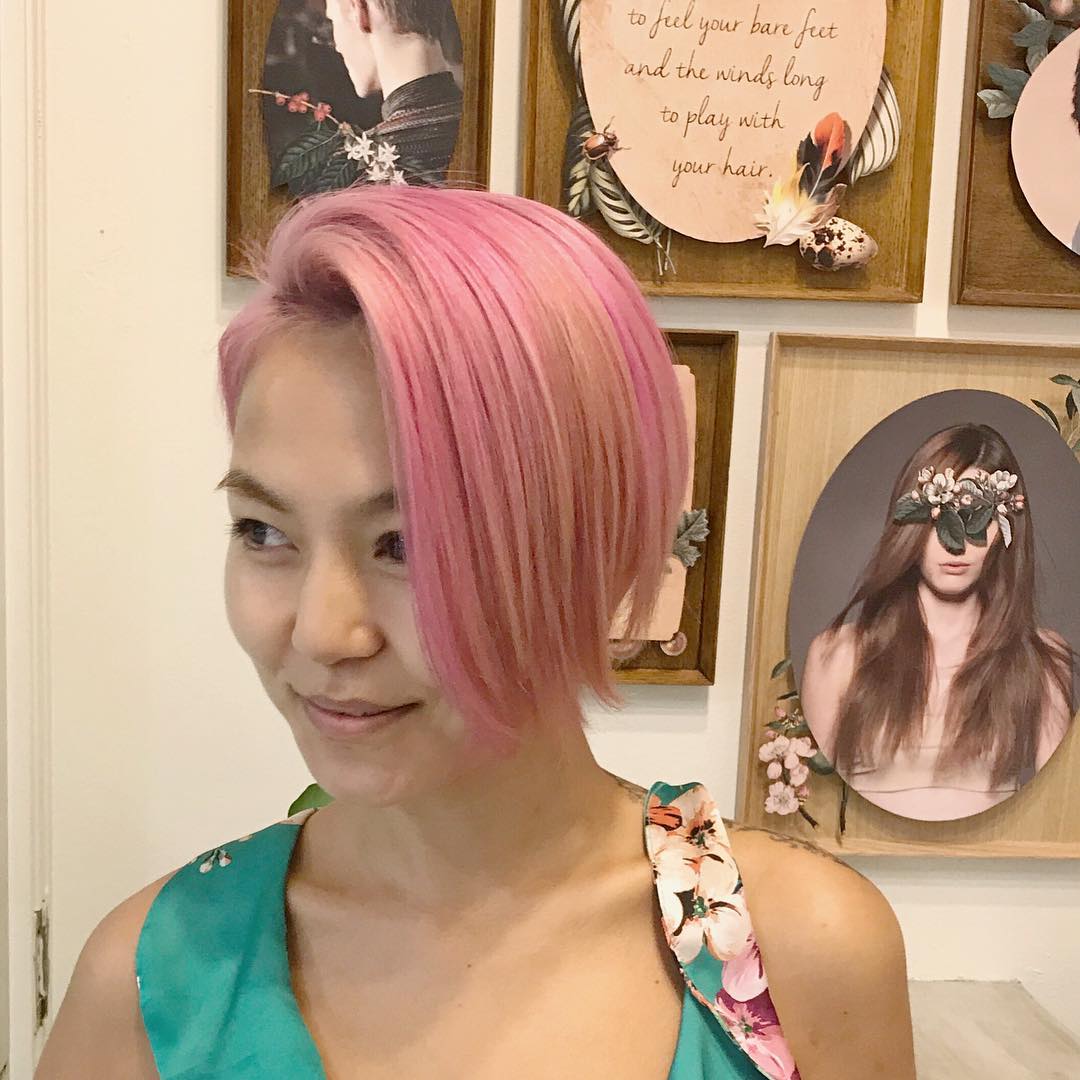 If you get tired of the color and still love your bob style, dye it pink to give it a cooler look. It is usually reserved for the more extravagant people, but why not experiment. You might find yourself enjoying the color. It will, however, give a twist to your normal bob and make you feel young and fresh.
12. Short Blondy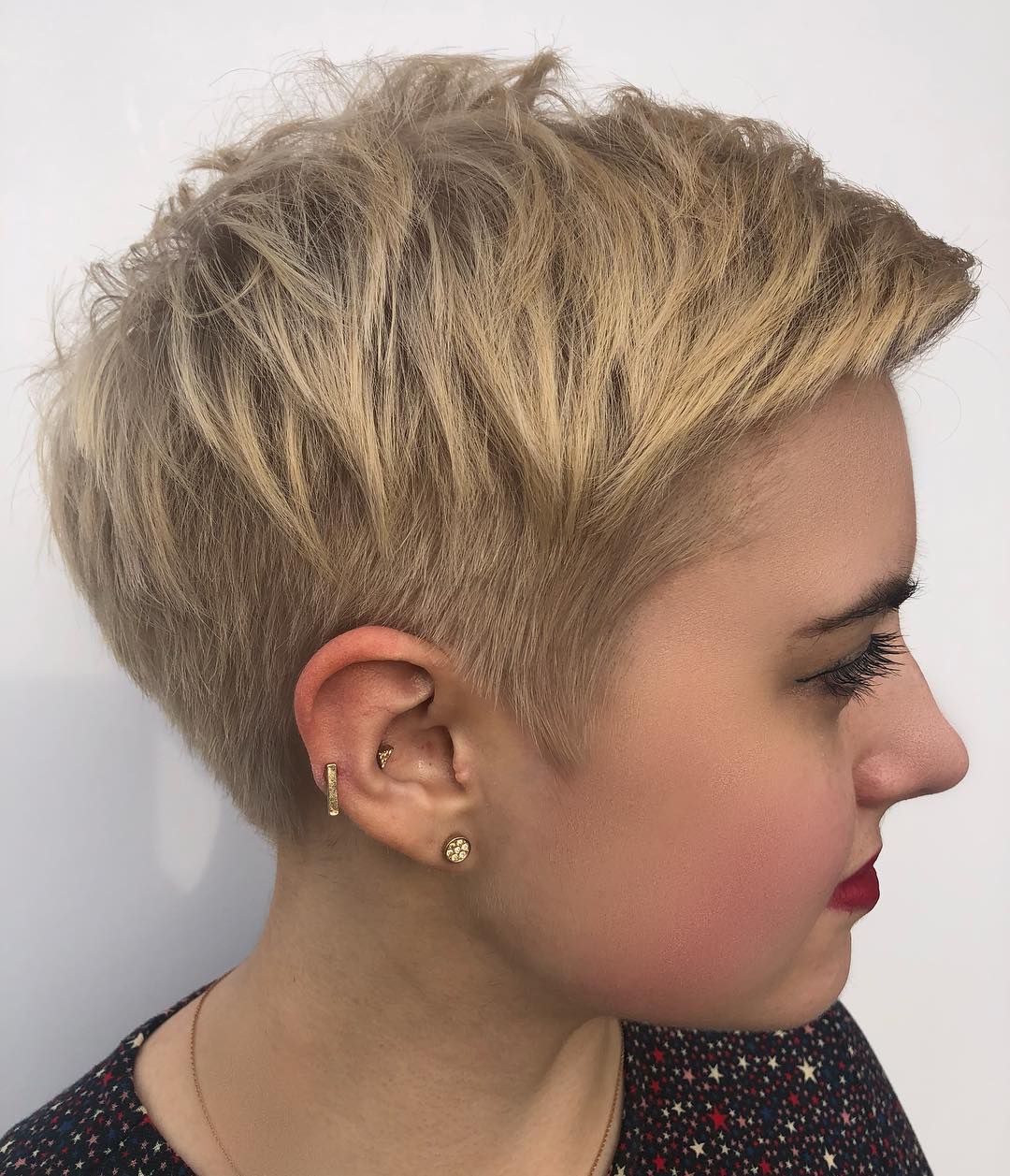 This hairstyle is great for those that love short hair but do not want to spend much time styling it. It is as short as you want, with layered top of again short hair, but making it glamorous and cool. It is most suitable for brave girls that enjoy being different from the crowd and pop from the environment.
13. Hairstyle with a Tatoo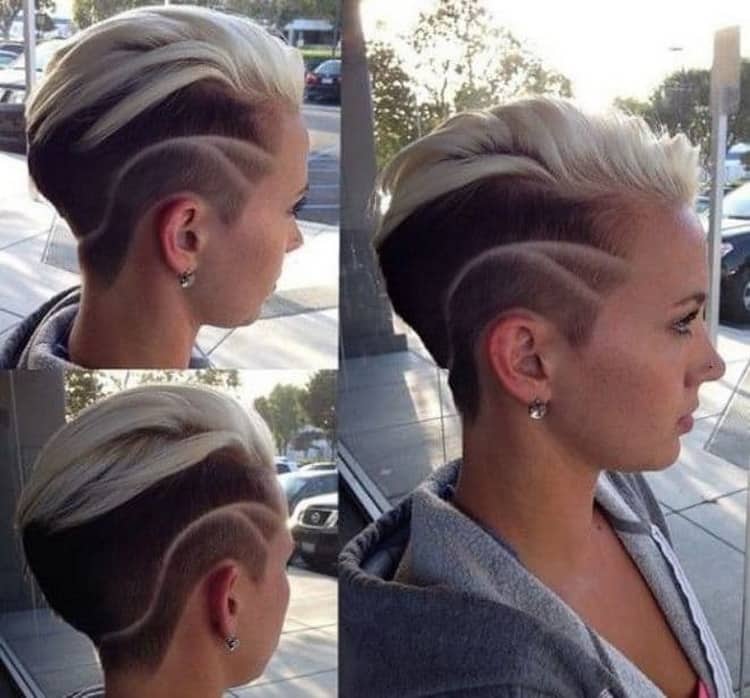 Here is an idea of a hairstyle that looks like it has a tattoo coming with it. It is undercut and on the undercut, it has a lining that resembles a tattoo. This hairstyle is usually popular among sportsmen and sportswomen, who love to express their unique style on the sports field. Paired with different hair colors, it makes you pop out of the crowd.
14. Playing with Colors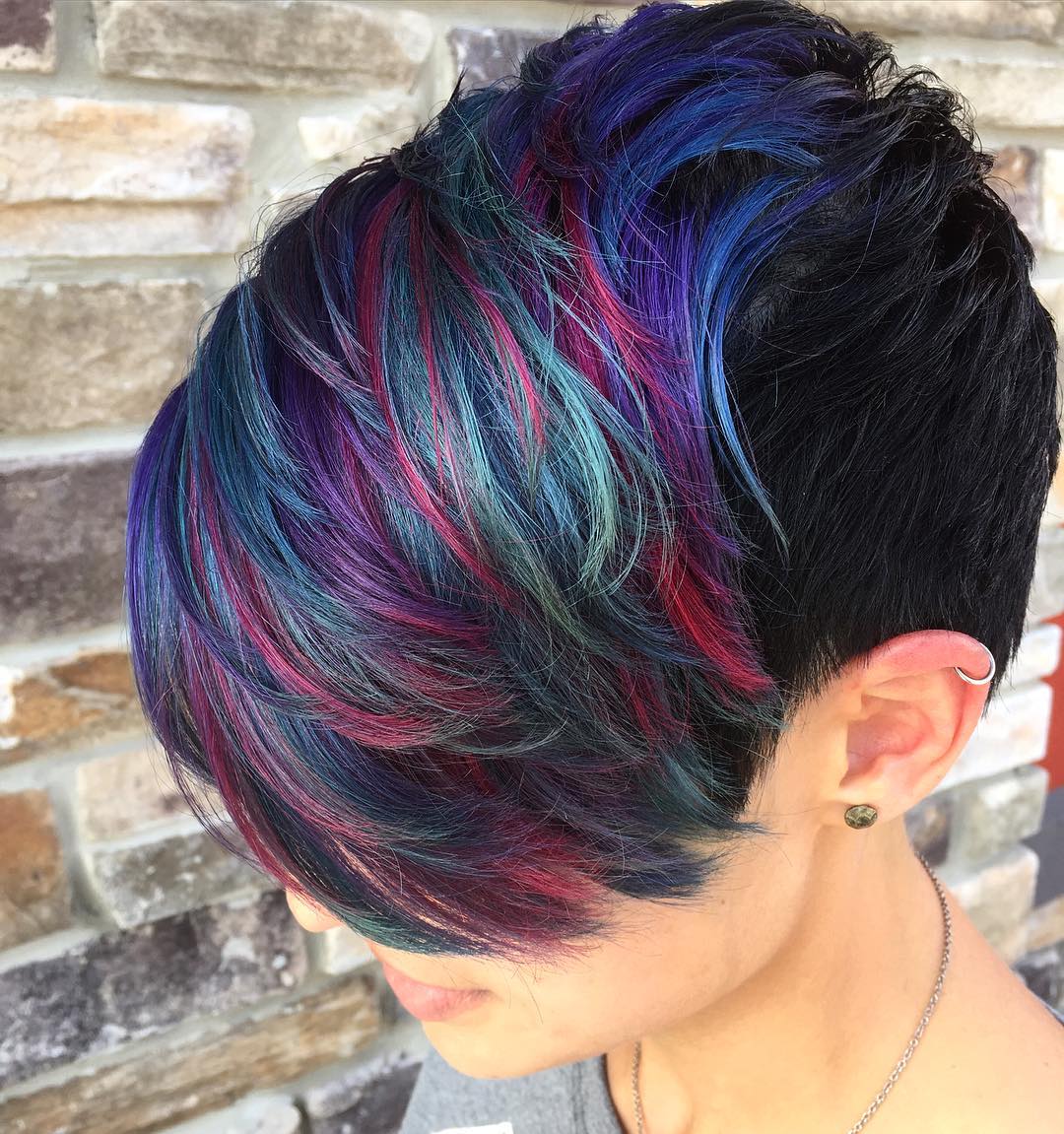 If you love playing with colors on your dark hair, this is the perfect hairstyle to show how artistic you are. Let the back of your hair be in your natural color, and dye the front in some of the rainbow colors to make you look cool and sexy. It will give you a new twist to your classic haircut and make you feel special.
15. Silver Pink Bob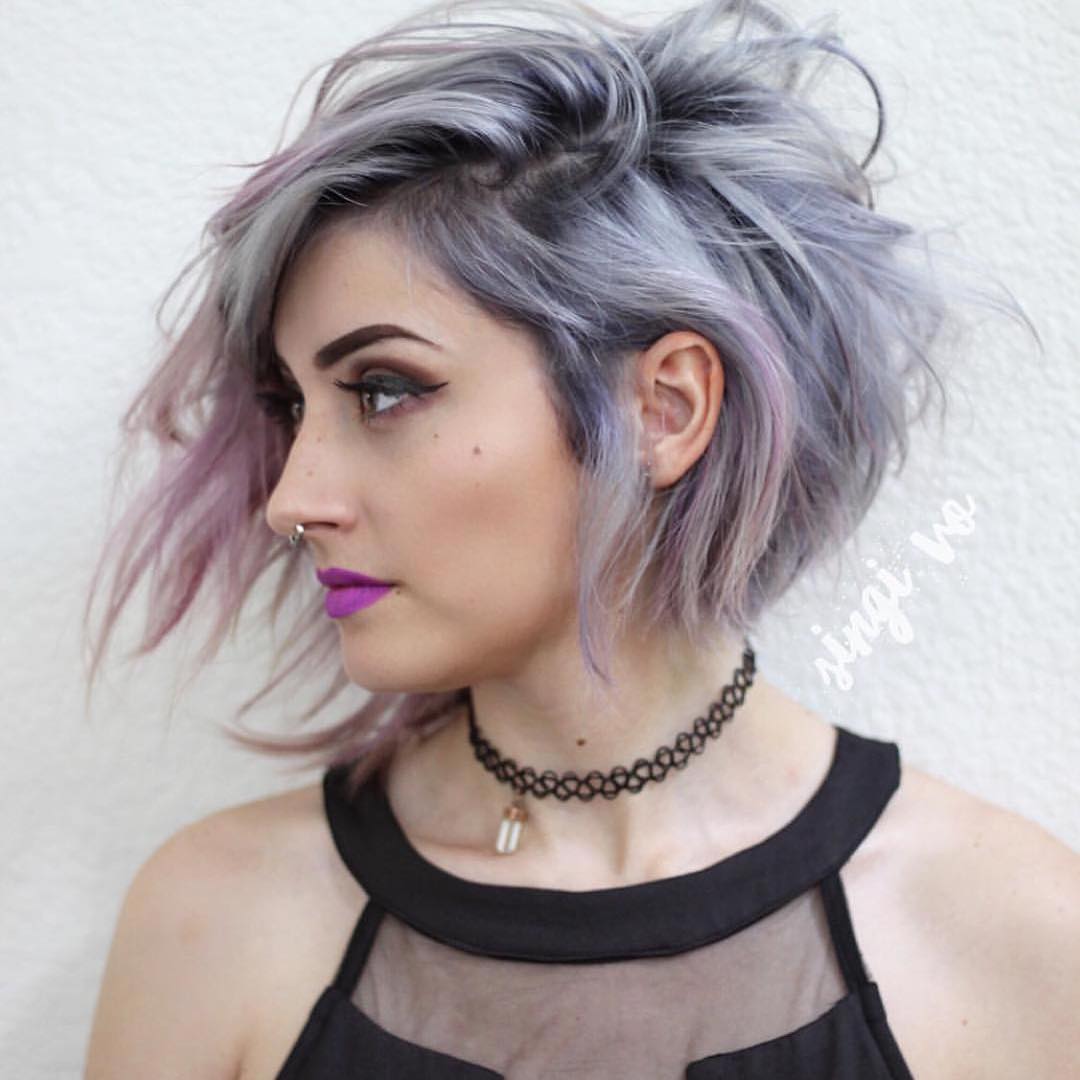 If you love your silver hair but want to give it a twist, this is a great way to make yourself look fabulous. Dye the ends of the hair in pink or purple, and let the rest of the hair shine in its silverness. The bob style will make it even more glamorous than it already is.
16. Short Curls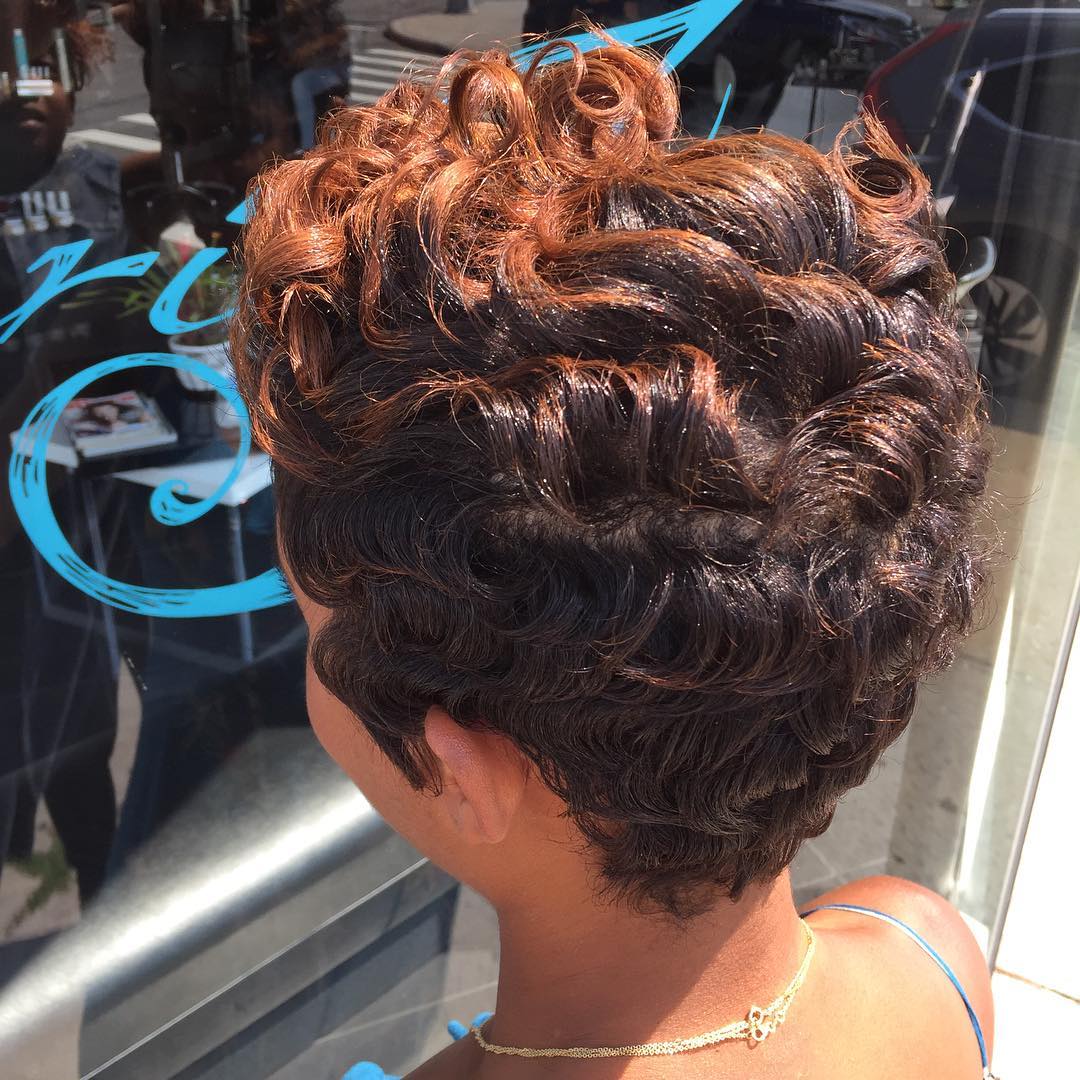 All of you that have very curly hair, take a look at this idea on how to style your new short haircut. Make sure your curls are equal and give yourself enough time to style it properly. Who says that curly hair cannot be short?
17. Messy Bob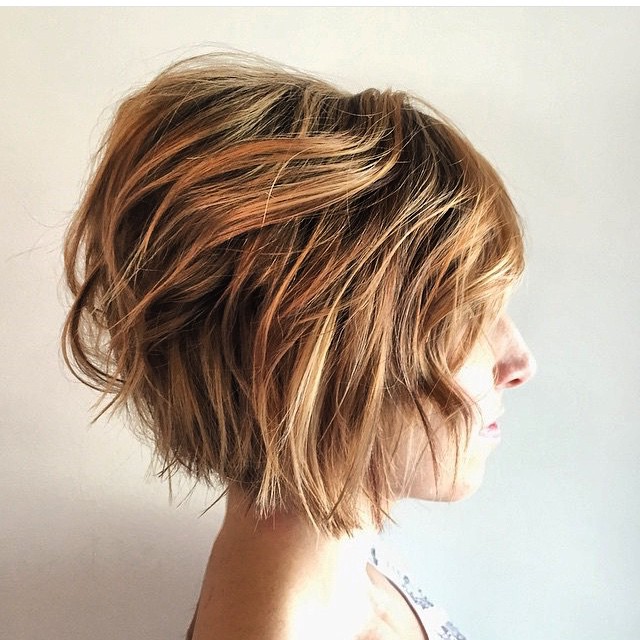 This idea is great for those that don't want to go from long hair to extremely short. It is the right length, and that styling as a messy bun gives it the glam it needs to make you feel the most beautiful and elegant person in the room. Colored in the right color, it will be your perfect hairstyle after a while.
18. Rainbow Hair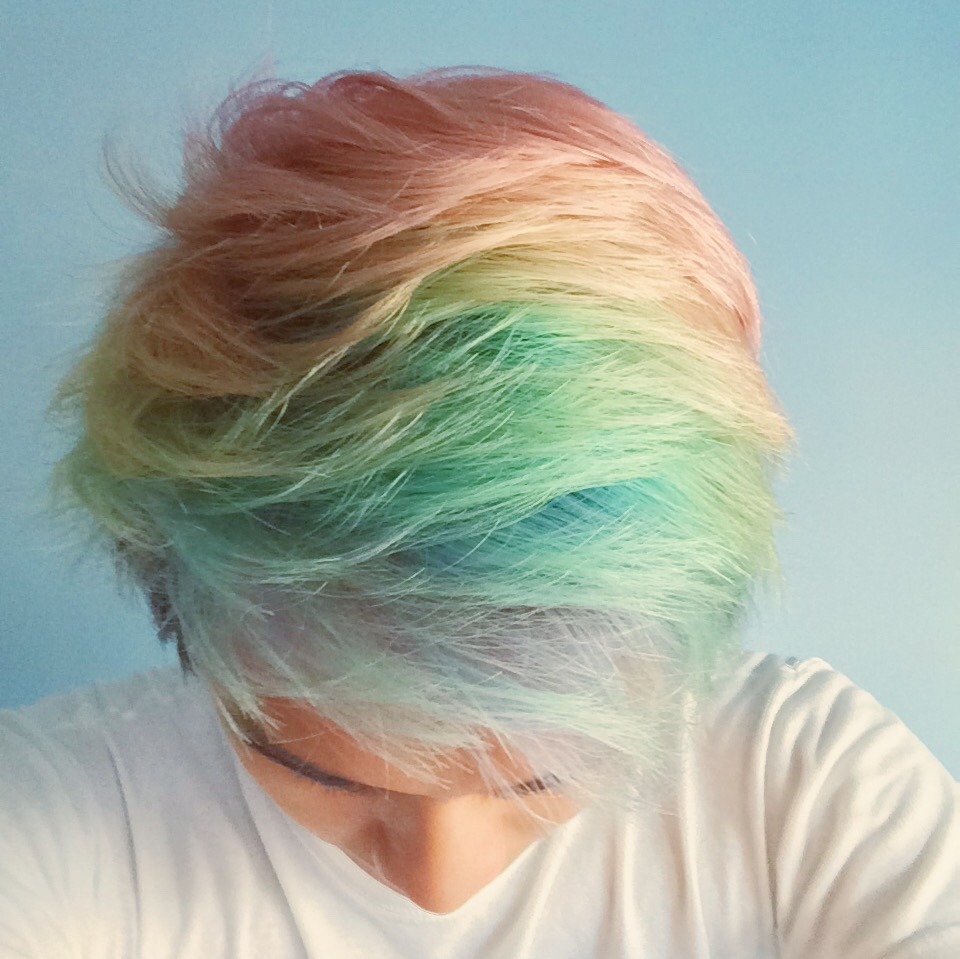 If you get tired of your blond or silver hair, let your imagination go wild, and dye your hair in rainbow colors. If you dye only the front part of the bangs, your hairstyle will shine as bright as the sun. It will give your look the sexiness and extravaganza that it needs, and make you feel cool wherever you are.
19. Shorty Short With Bangs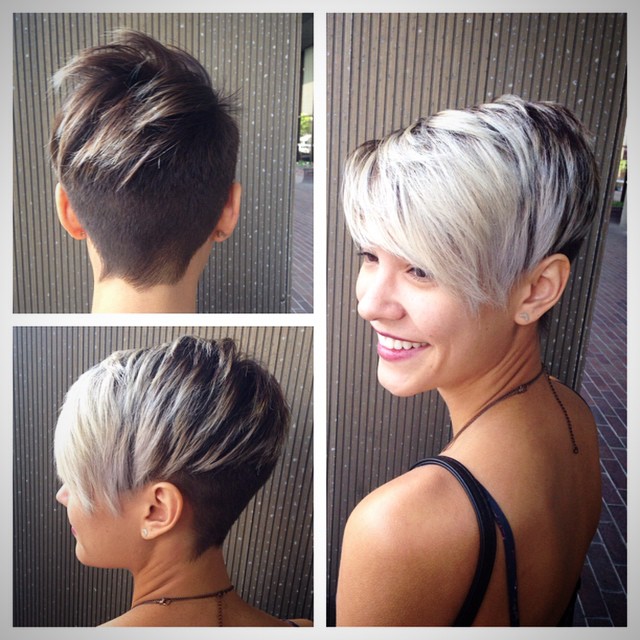 For all short hair lovers, this is a great idea how to make your hair even shorter and still be sexy as hell. Cut the back high and short, and let the front be dyed in silver-tone and the bangs be as long as you want them to be. You will look sexy, and still have your favorite short hair.
20. Tatoo Showing Haircut
If you did a new tattoo on your neck and want to show it to the world, here is an idea of a perfect hairstyle. Cut your hair short, make it wavy with longer bangs, and let your new tattoo shine. With it, your hairstyle will shine too.
These were the ideas that we chose for you. However, these are not final, nor are the best there are but will inspire you to get a new style and explore the possibilities of short hair, and you will finally find what suits you best. If you liked some of them, or maybe you have some ideas of your own, please leave a comment in the comment section below.