Many people think that short hair is boring. But, with a little bit of imagination, it can turn into a super cool, fun, and elegant style.
Short hair is easy and practical to maintain, but sometimes you might get into the trap of others thinking it is not elegant and feminine enough for a woman. Well, don't get disappointed by those talks. Short hair can be as elegant and classy as hell if you style it properly. It is not difficult, nor impossible. All you need is some imagination and a bit of skill and bravery to make your new trendy short hair stylish, elegant, fun, and classy. Put a band, make a braid, even do an updo to your short hair to make it look like it grew overnight. Decorate it with hairpins, or some classy hair clip to look even more gorgeous.
Below, we give you a list of ideas of great short hairstyles for you to get inspired and look fabulous everywhere you go.
1. Short Curls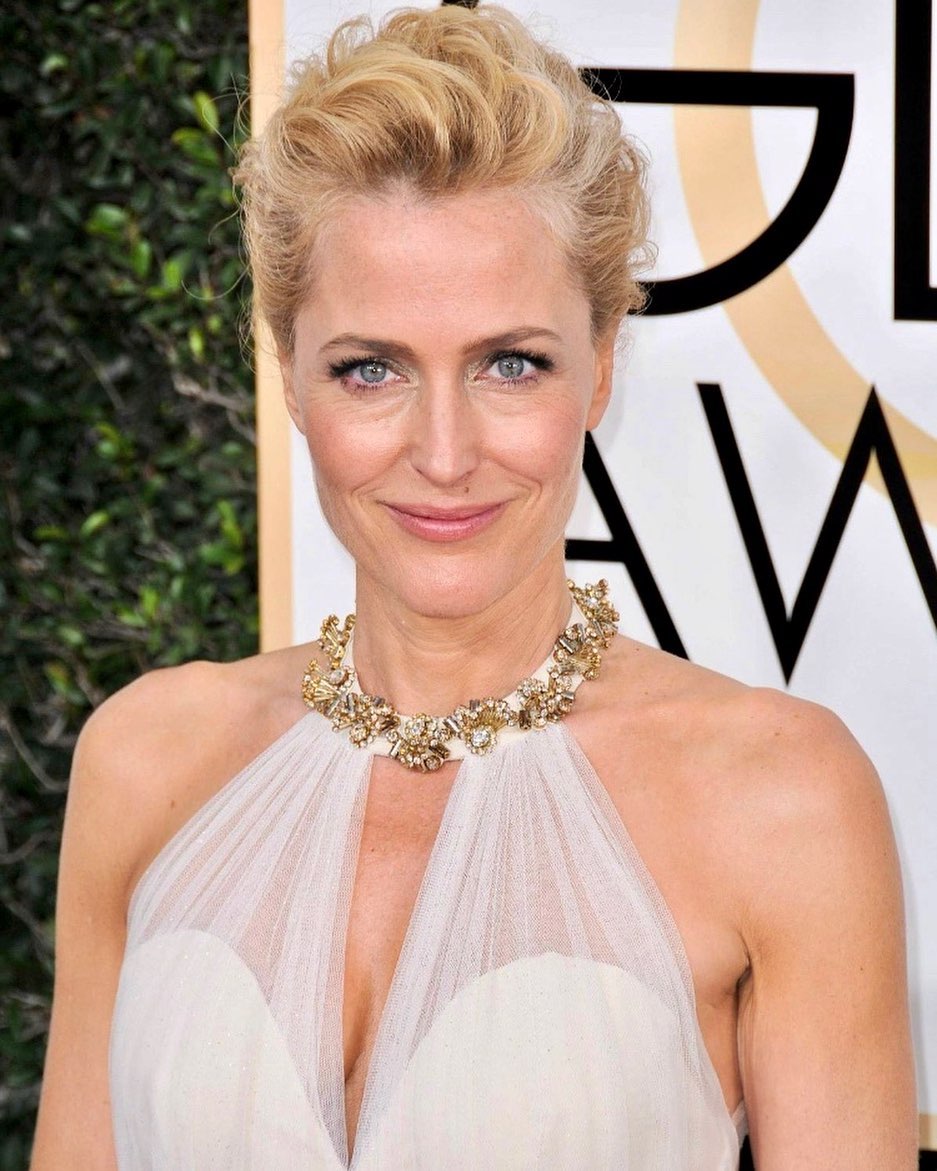 This idea is perfect for women with curly hair. Style your curves carefully on the top of your head and brush the sides back. In this way, your top curls will be in place, and your side hair will keep it secure from waving everywhere around. Pair it with marking necklace to make the hair and the style shine.
2. Side Braid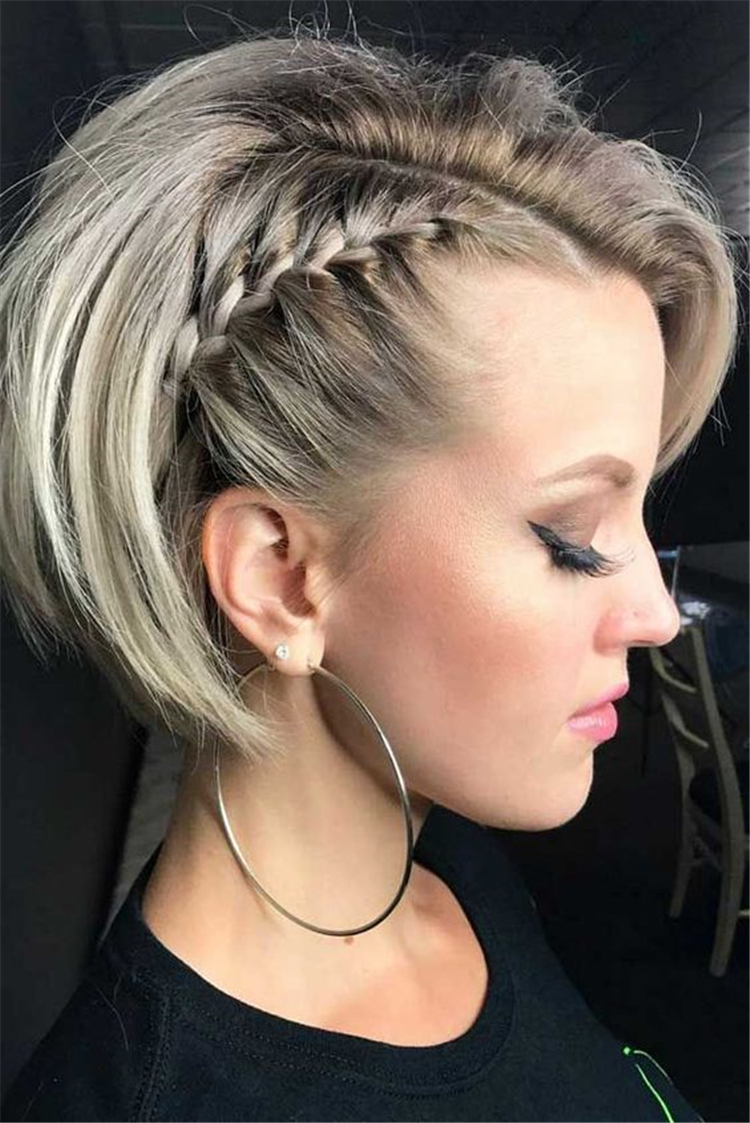 Here is an idea of how to style your short bob hair. Divide the hair on the side, and braid a small braid on one side. Let the rest of the hair flow freely on the other side. Your hair will look cool, rich, and decorated all at the same time. Pair it with great earrings to complete the look.
3. Brushed Back Wet Look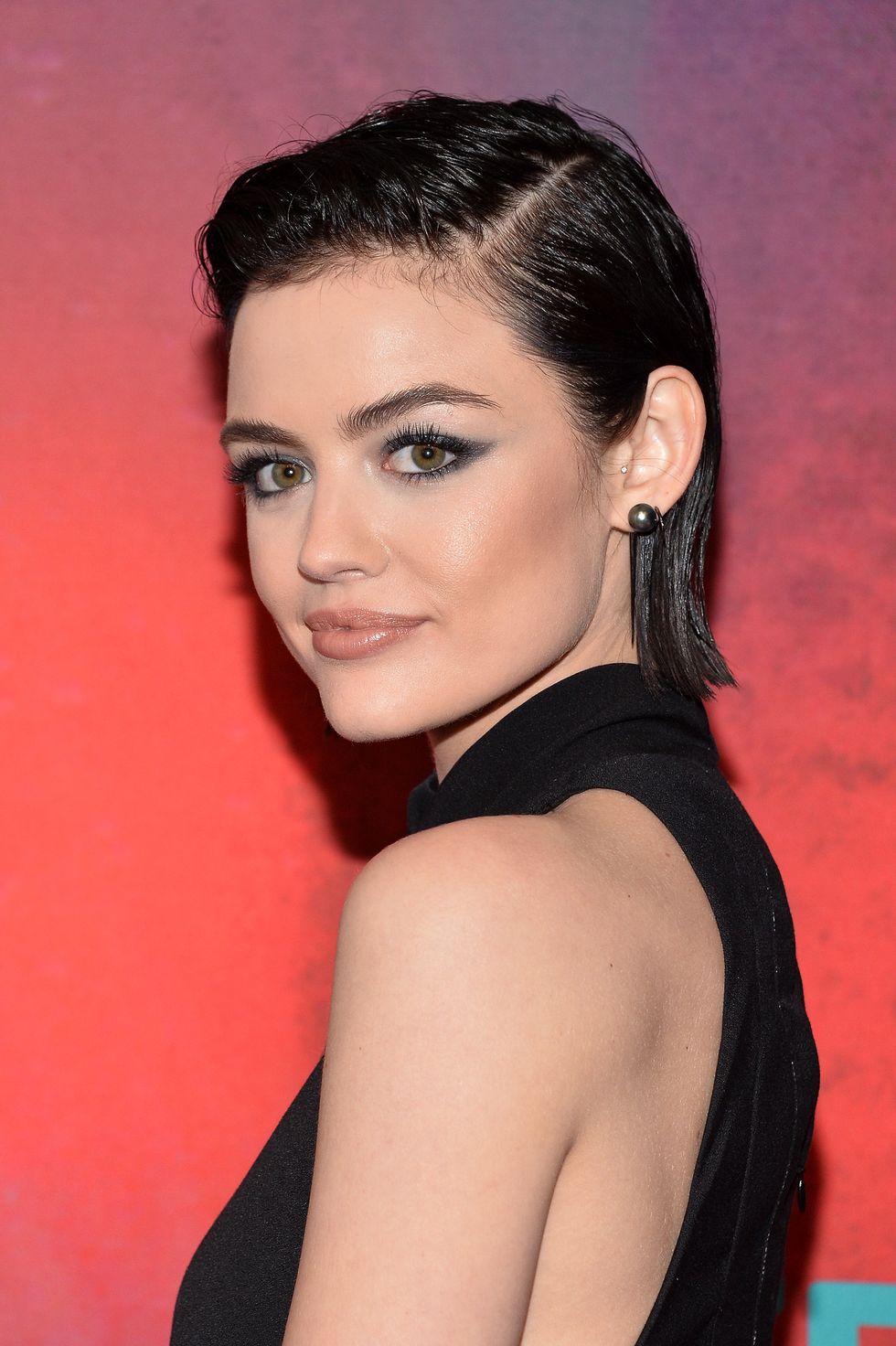 If you were thinking that wet hair is only good in the shower, this idea will change your mind. Simply brush your wet hair to the bask, put some hair spray to keep it in place, choose the best make-up and jewelry, and stun the red carpet.
4. Messy Braid Undercut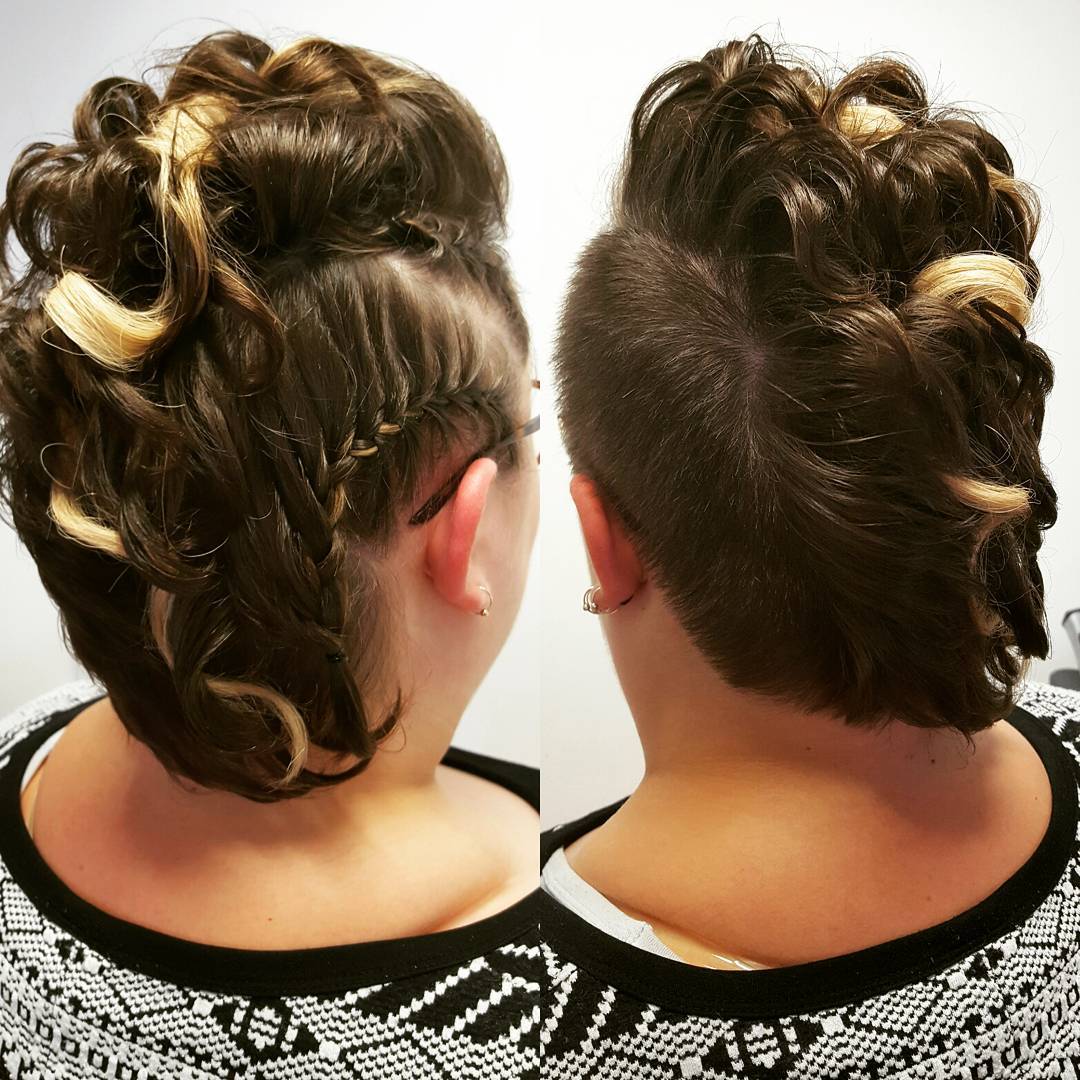 Someone tells you that you can't style your short pixie undercut. Prove them wrong with this cool messy bun braid undercut style. It will make you pop, give you a great look, and shut their mouths forever.
5. Pinned Hair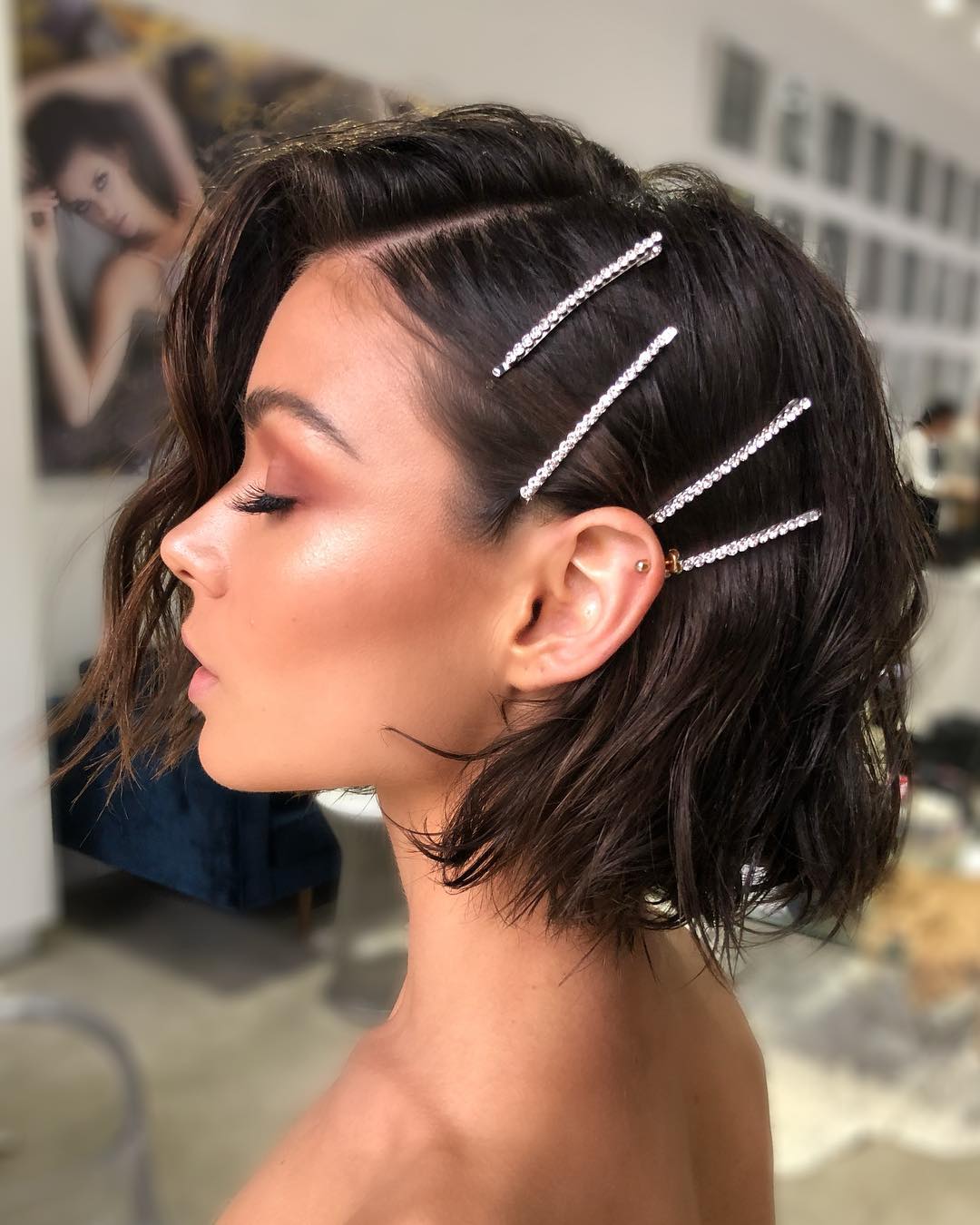 If you love your not short not so long hair, but do not want to wear it in an updo or simply laid back, decorate it on one side with cute hairpins. It will lift the side of the hair and show your beautiful face. The rest of the hair can hang loose on the other side, and make you look as gorgeous as ever. Make sure you pair it with the right earrings to make it shine.
6. Braids and Bun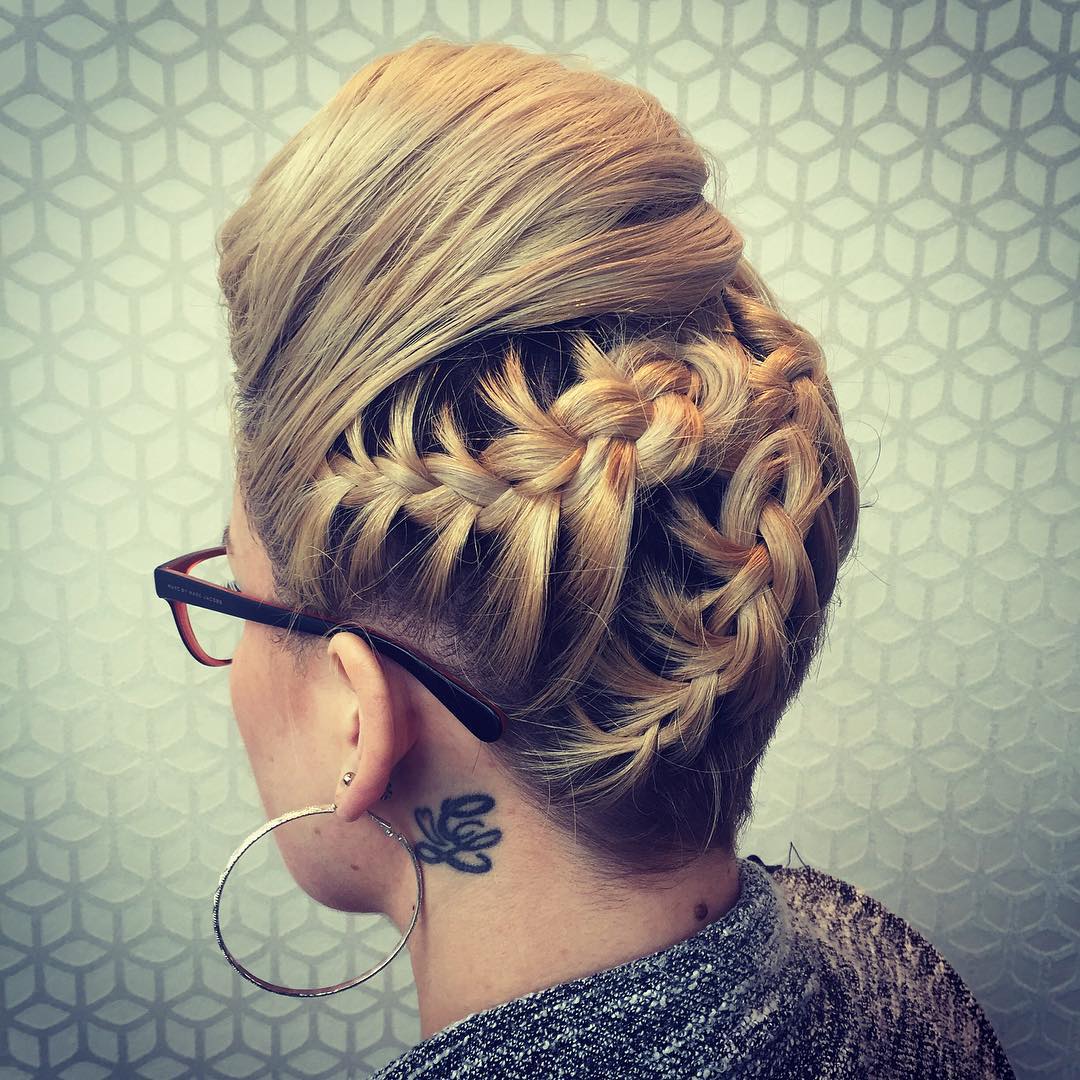 Who said that you cannot make a bun on short hair? Well, this idea is exactly that. A bun on a short hair. Combined with braids. Braid the hair from the bottom and swirl the upper part into a bun to complete the style. It will keep your hair high and the braids will decorate the back of your head. It will be stunning for any special occasion.
7. Half Bun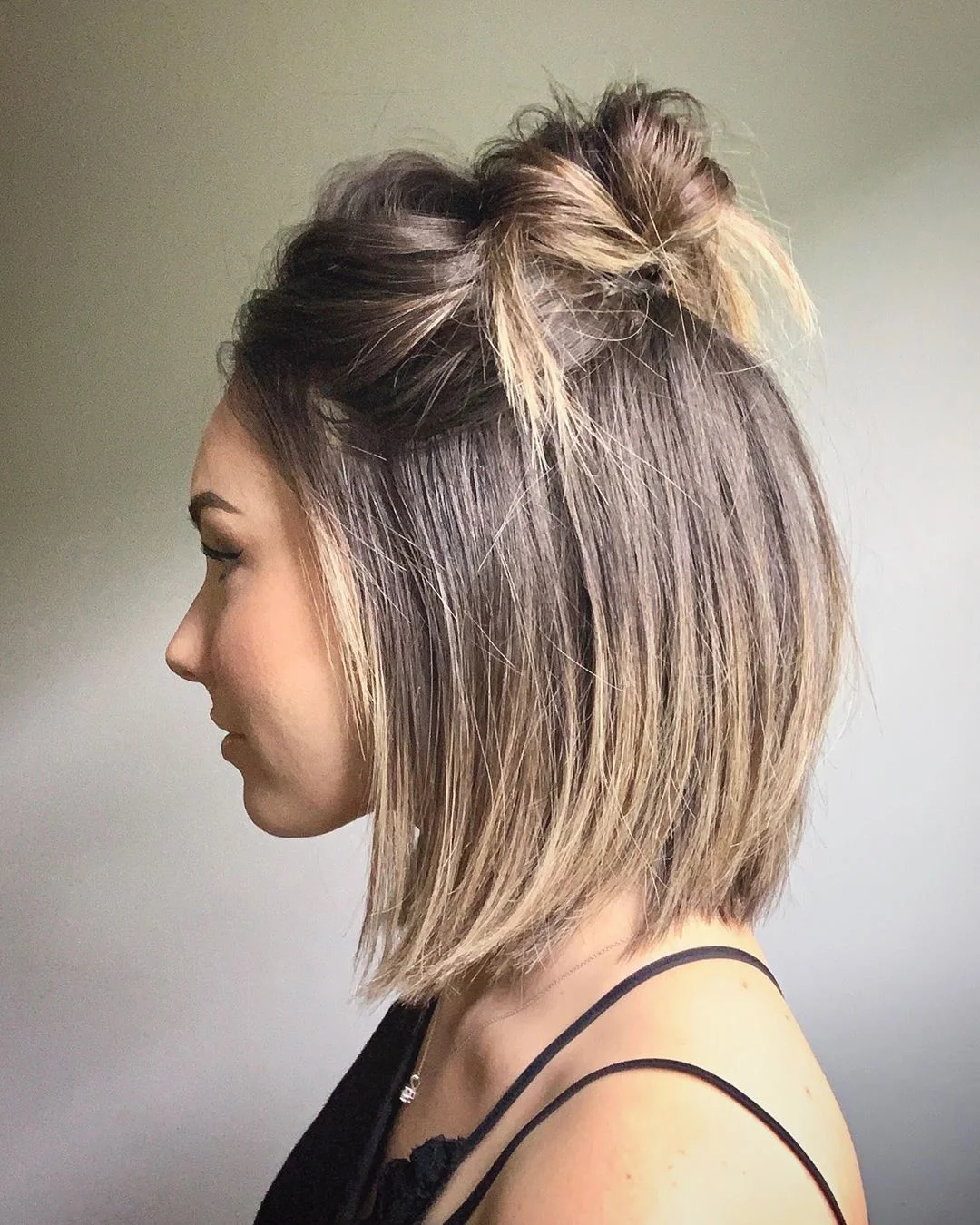 If you want to make your bob style look cooler, this is the right thing to do. Put half of your hair up in a small bun and let the rest of the hair gown to show that it is long, but you can still make a bun and look good in it. Add a hair clip or a crunchy to decorate it and enrich the style.
8. Headband Side Bangs Combination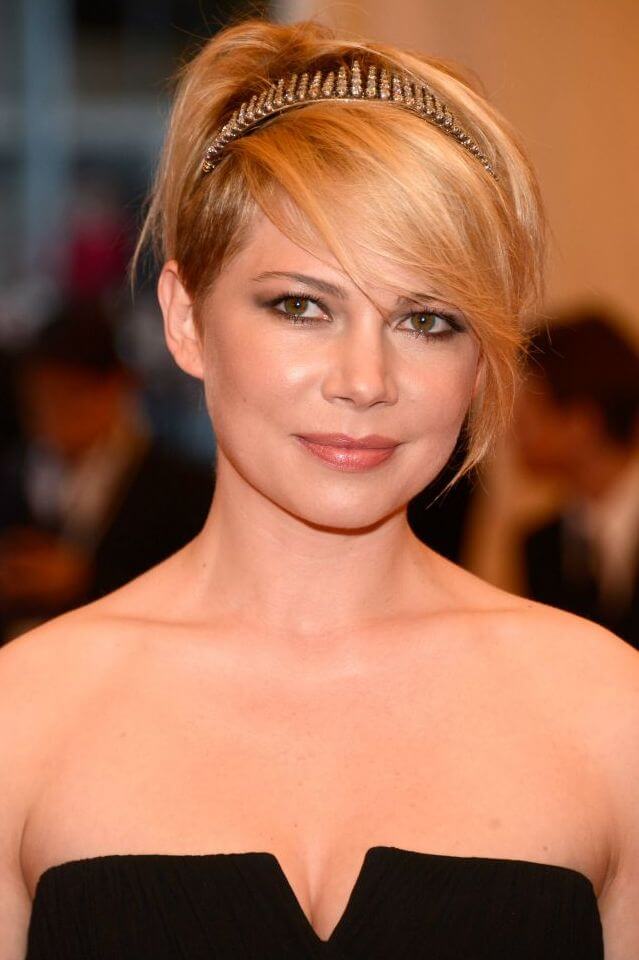 This look is convenient even for special occasions. Comb your hair to the front, let your bangs freely on the side, and put a cute sparkling headband to match your hair color and your outfit. It will sparkle from beneath your hair and will give you a discrete princessy look.
9. Short Hair Messy Bun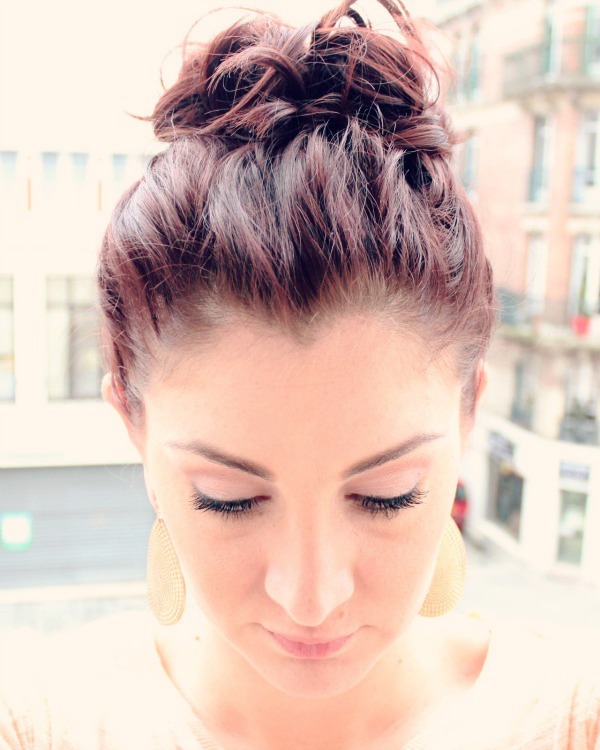 Short hair is perfect for a messy bun. Simply put your hair up, secure it with bobby pins, and let the loose ends flow in their natural way. It will create your perfect messy bun and make you look like you have long wavy hair. The right earrings will make it pop.
10. Curly Knots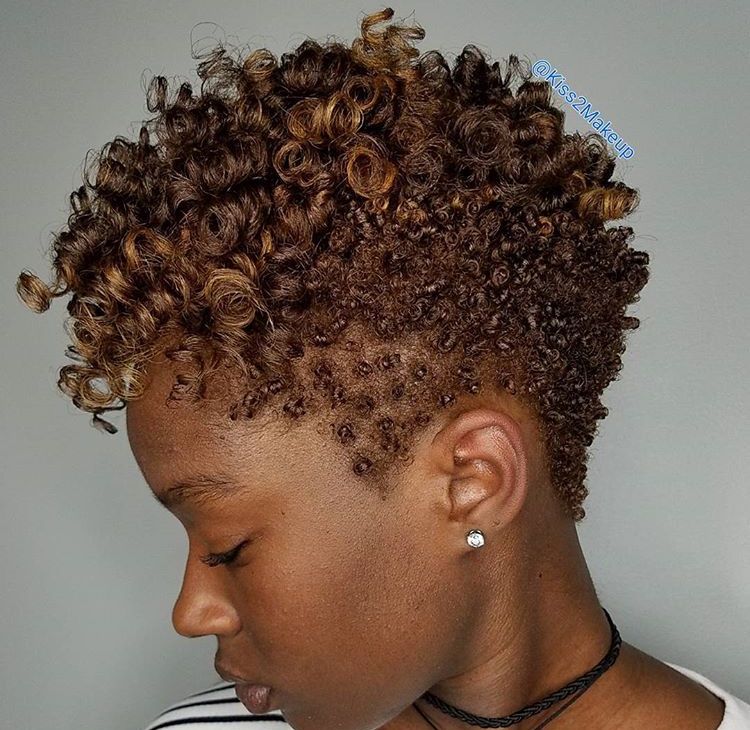 If your hair is naturally extremely curvy, here is an idea of how to wear short hair. Cut the underpart extremely short, so that your natural curves can form knots naturally. Let the top of the hair be a bit longer and form her own curls that will fall down naturally.
11. Head Band Bandana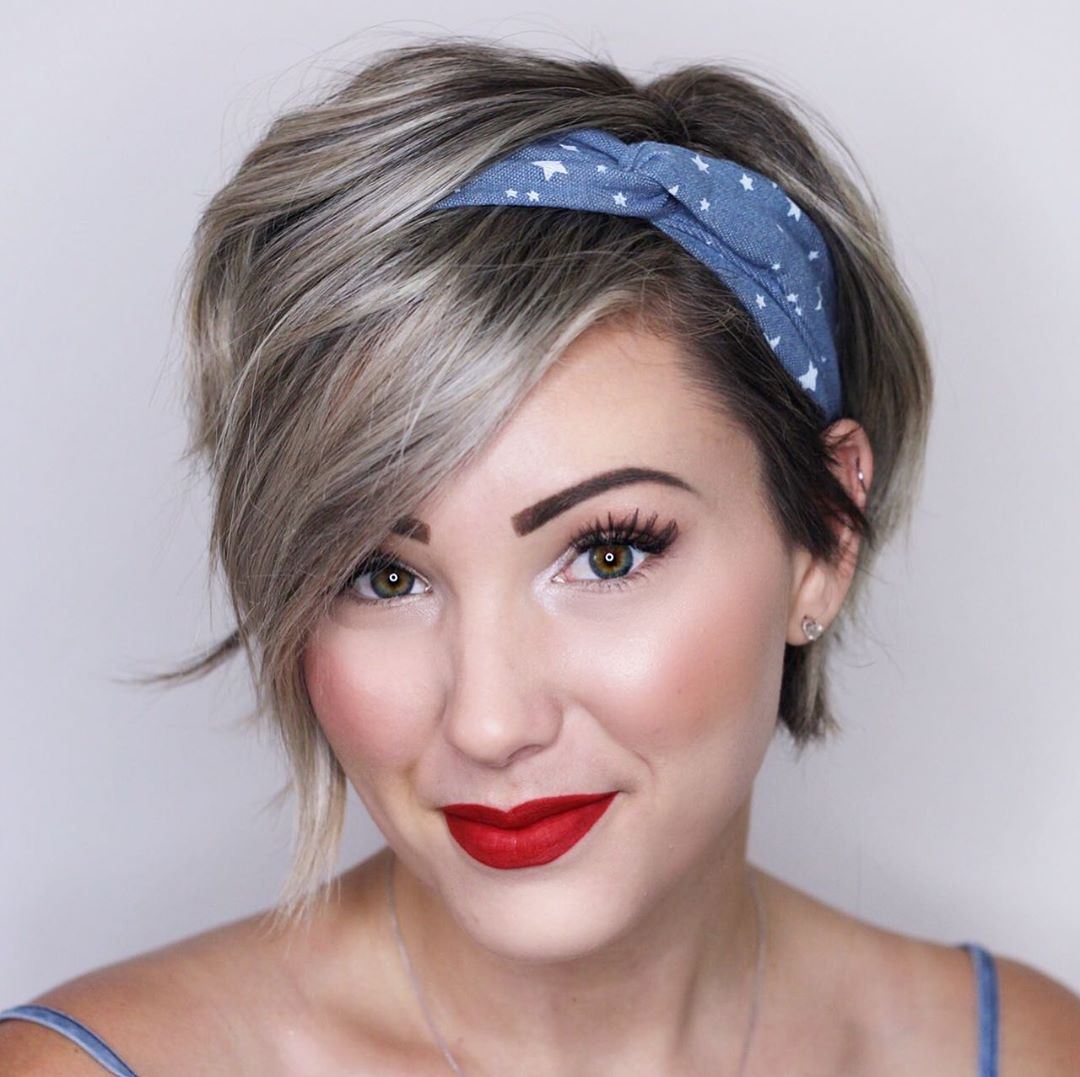 This is a cool idea for an everyday look. Tye the bandana around your head, and let the bangs flow freely on the side. The rest of the hair will cover the bandana, and make you look stylish and posh even in the park.
12. Knotted Bun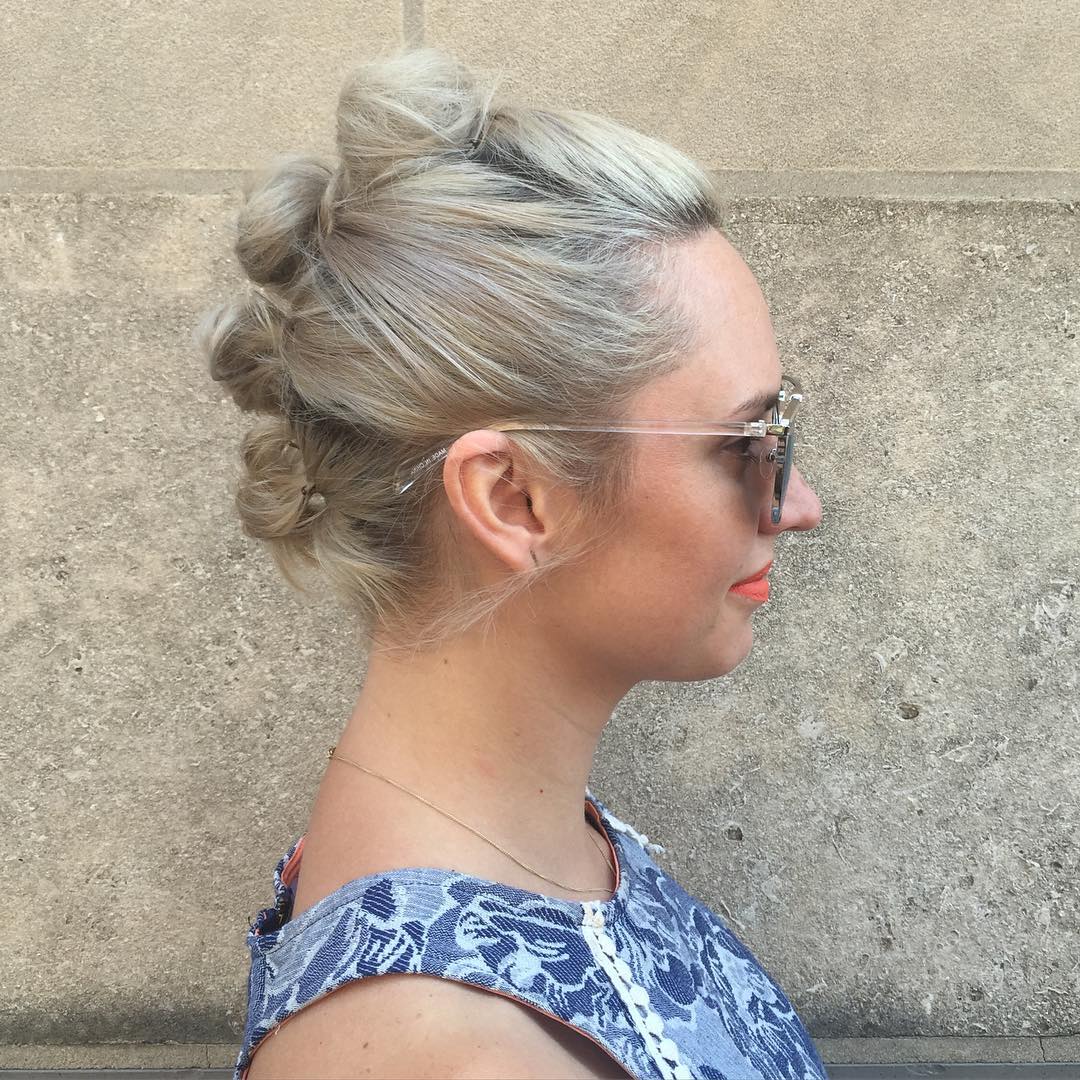 If you want to put your bob up, here is an idea how to create a simple, yet cool look. Divide your hair into several parts, tie every part in a knot, and tie them together with bobby pins. In this way, your hair will look tidy and cool. Decorate it with pearls or little flowers or pins in different colors and wear the hair like this for any occasion.
13. Downfall Braid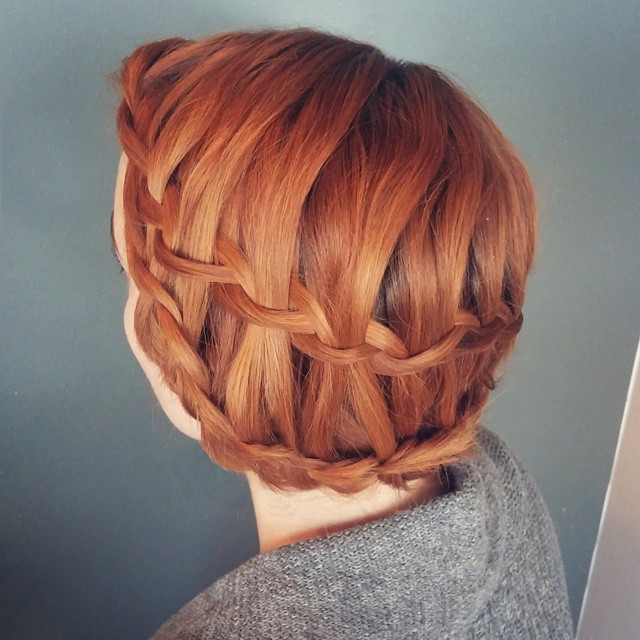 Downfall braid is good for a longer, yet short bob style. It will create the look of a longer hair, and if you make a double-braid, your hair will look even longer. Make sure you get the bangs into the braid to give extreme fullness and richness to your short hair.
14. Sparkling Hair Clip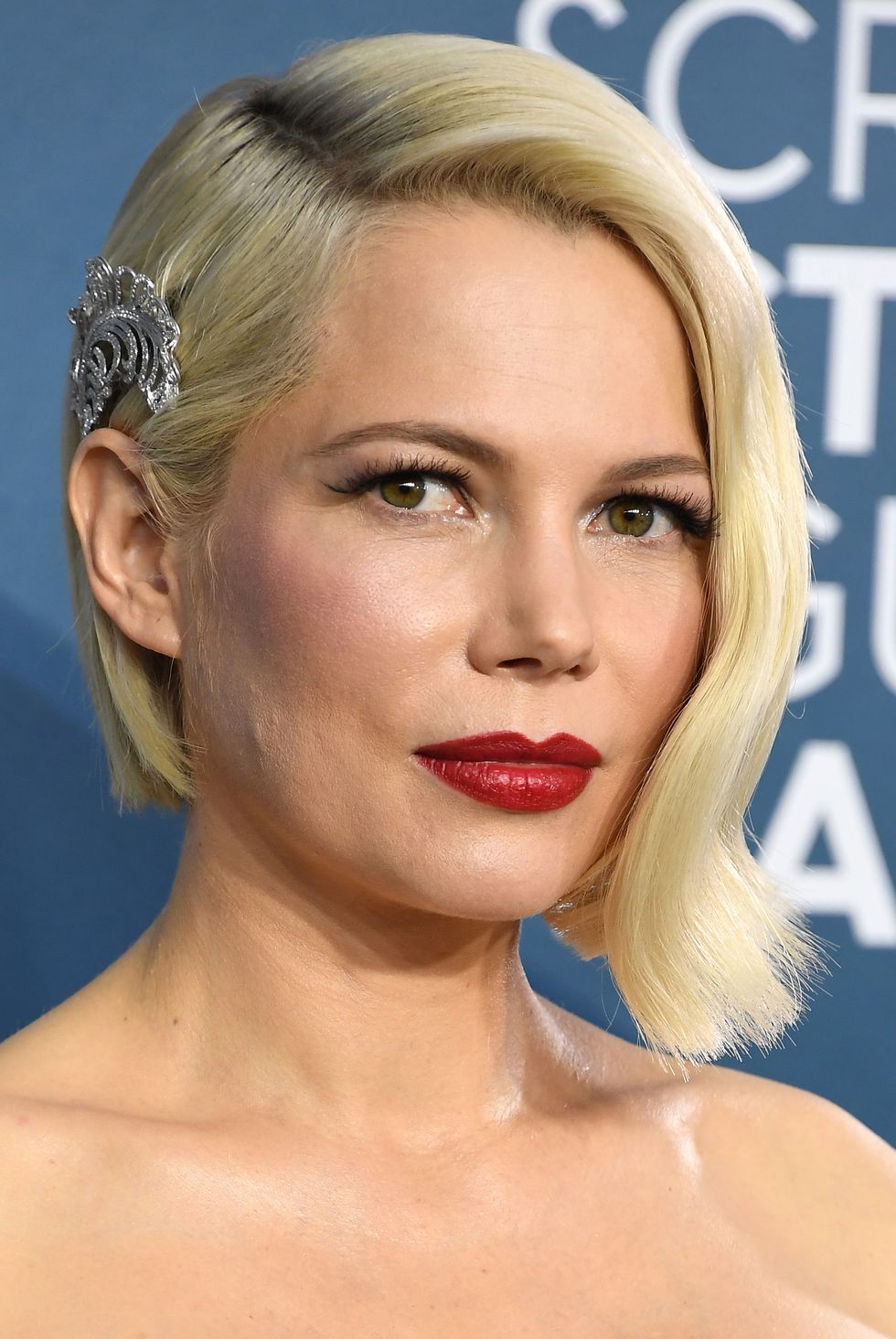 Keep your minimalistic look with this super glamorous bob style. Simply use a sparkly hair clip to secure one side of your hair, and let the other part of the bob lay gently on the other side of your face. It will create an extremely glamorous effect and let you swipe away the red carpet with your simplicity.
15. Short Hair Updo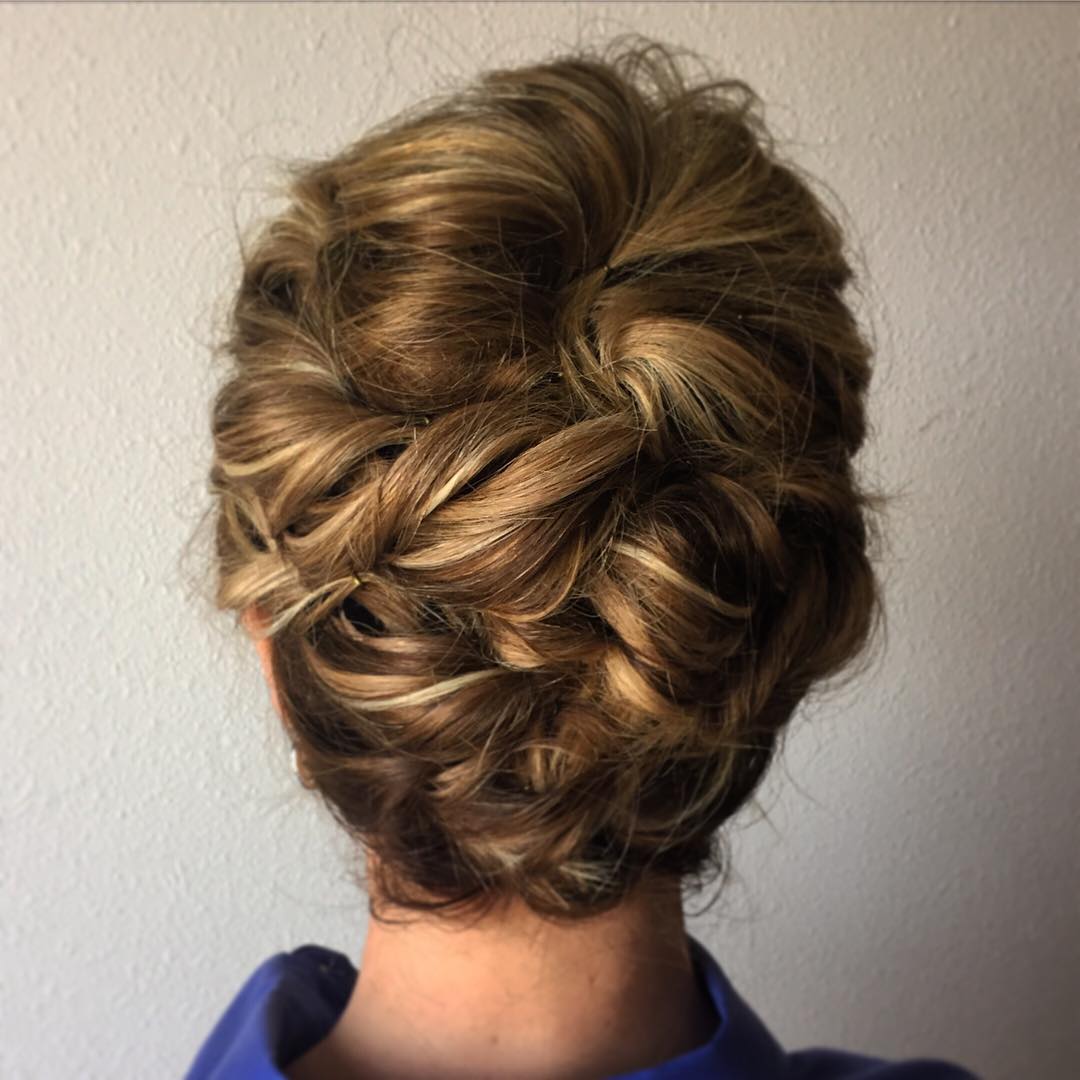 This is an idea of how to make a low updo to short hair. Simply twist the lower ends of your hair up and secure them with hairpins. Braid a qazi braid over them with the rest of the hair and let everyone think your hair grew long overnight. With matching clothing and jewelry, you will look elegant and stylish wherever you go.
16. Little Hair, Big Braid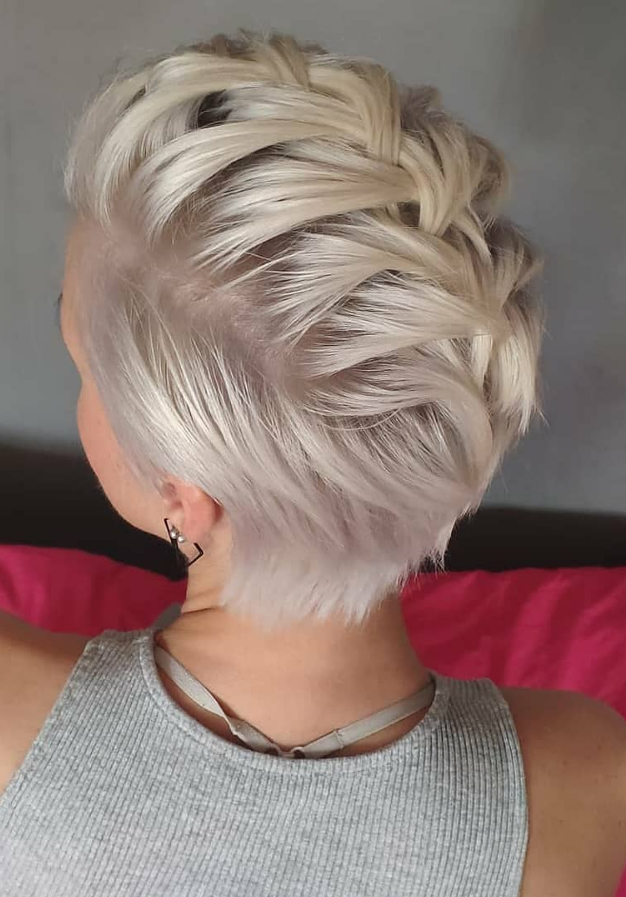 Here is an idea of how to make a great braid on your short hair. Braid the longest part of your hair into a french braid, spray it with hair spray and let it dry. it will keep your hair tidy and neat and make you feel cool and collected. Who said French braid is impossible on short hair?
17. Short Hair Bridal Style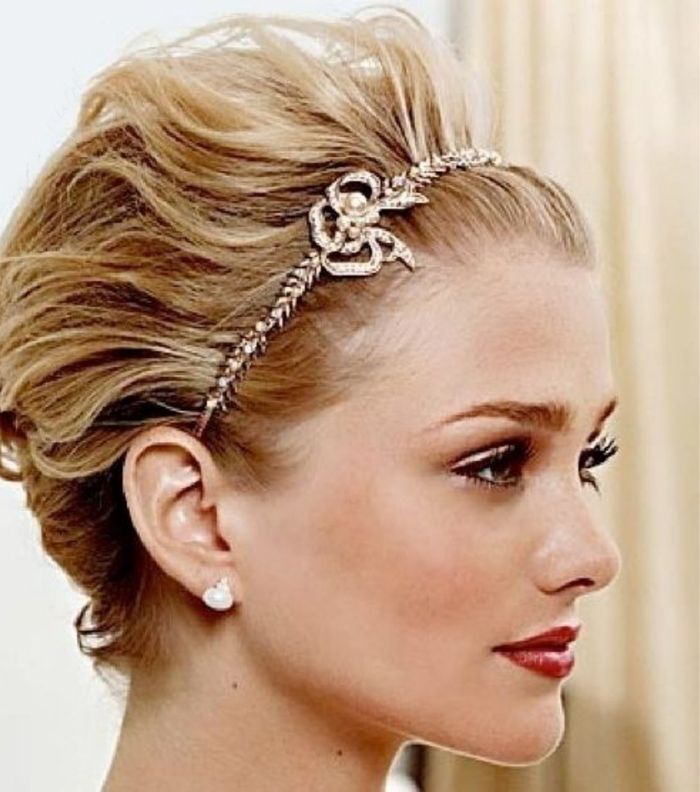 If you want to wear your hair down on your wedding day, and your hair is short, here is an idea of how to make the best out of it. Simply comb it to the back and put a sparkling flower headband on the front. It will keep your hair in place and give you a posh and elegant look for your big day.
18. Short Pixie Braid
This style is great for those that love to look cool. The under part of the hair is braided in french (or Dutch) braids, and the upper part is fixed up to look messy and cool. The pink hair color makes it even cooler.
These were the ideas we thought are the best for you. There are plenty more around the net. Simply get inspired and start searching. But if you liked any of our ideas, please comment in the comment section below.