More than 20 years passed since the last time Melissa Joan Hart played Sabrina Spellman. But the magical show still brings back memories. It premiered in September 1996 as part of ABC's TGIF. Soon after, the show grew to the "hit" status. Following teen Sabrina Spellman, the show aired for seven seasons and a total of 163 episodes. But what happened to the cast of Sabrina the Teenage Witch?
The magical show starred Melissa Joan Hart as the lead character. She lived with her aunts and the show also gave time to her on-off boyfriend and her enemy. Many fans agree Salem was the funniest character on the show. And he came in the form of a cat.
Let's see what happened to the cast of Sabrina the Teenage Witch.
Melissa Joan Hart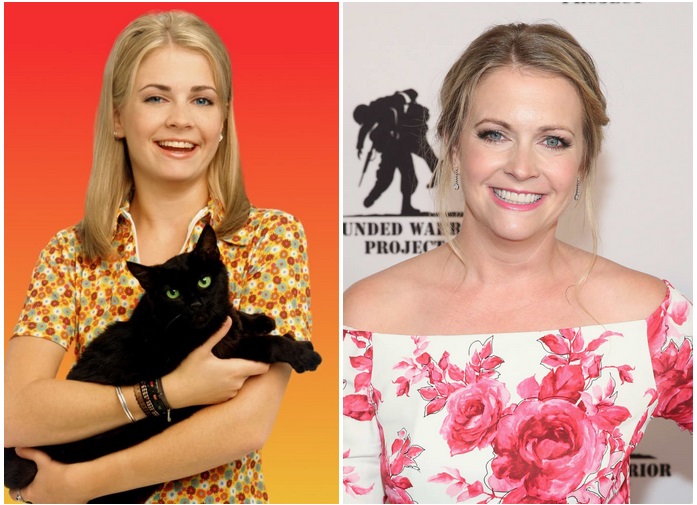 Playing Sabrina, Melissa portrayed a character that discovered she is a half-witch on her 16th birthday. Hart already had a decent career before joining the cast of Sabrina. She starred in Clarissa Explains it All before that.
Three months after the end of the magical show, Melissa married Mark Wilkerson. They have three sons together.
In 2009, she competed on Dancing with the Stars. But she also continued her acting career. From 2010 to 2015 Hart had a leading role in her sitcom Melissa & Joey. She also appeared in movies and shows like Holliday in Handcuff, Nine Dead, and No Good Luck.
Fun fact: At the height of her popularity, Melissa hang out with Britney Spears. They get along many years later as well.
Melissa has a decent entrepreneurship career as well. In 2009, she opened a candy shop in Sherman Oaks, California. After two years, she closed the shop SweetHarts. She then opened it again under a different name and closed it permanently in 2015. In 2015, she also started a fashion line with her husband, King of Harts.
Nick Bakay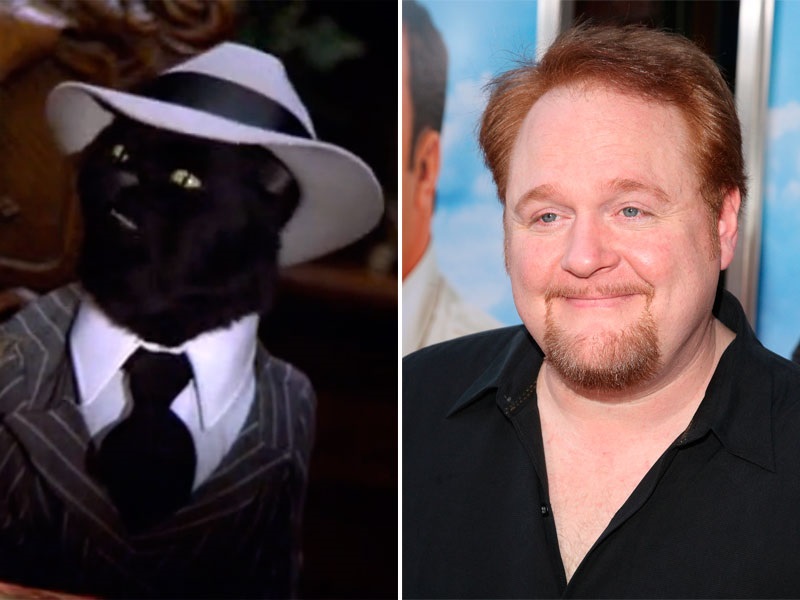 Nick Bakay served as the writer on the sitcom. But he also voiced the funniest character, the cat Salem. Following the end of Sabrina, he went on to write Paul Blart: Mall Cop, Zookeeper, and also worked on other shows. His television work includes Two and a Half Men and Young Sheldon. Bakay also serves as the executive producer and writer on CBS's Mom.
In 2006, he wrote and created a cartoon for Comedy Central. Called The Adventures of Baxter and McGuire, the cartoon earned an Emmy nomination.
He works essentially as a writer. But he also does guest-appearances in sitcoms and movies. His acting credits include In Living Color, The Dirty Dozens, Seinfeld, That '70s Show, and more. In the sitcom Ellen, he starred in the second season alongside Ellen DeGeneres.
Caroline Rhea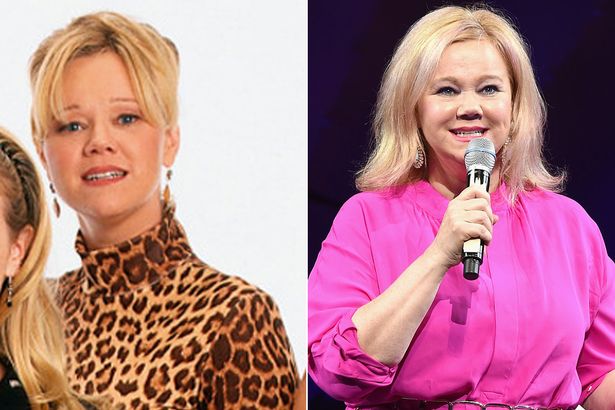 Caroline moved to New York City in 1986 to pursue her dream as a comedian and actress. And she soon started performing in venues like The Comic Strip. There, she performed alongside Chris Rock, Dave Attell, Marc Maron, and more. Rhea quickly made a name for herself. She made her first filmed standup performance on Comic Strip Live, Caroline's Comedy Hour, and MTV's Half-Hour Comedy Hour.
Then, she got a one-hour special at HBO, One Night Stand. Caroline joined the cast of Sabrina as a stand-up comedian, but she proved a good actress as well. She had a regular role during the first six seasons, and then a guest role for the seventh season.
Following the end of Sabrina, she returned to her stand-up comedy job. Caroline had her talk show for one year and also hosted The Big Loser from 2004 to 2006. Fun fact: she likes to gamble and play games. Rhea competed on Bravo's Celebrity Poker Showdown and on GSN's World Series of Blackjack.
In 2018, she started hosting Caroline & Friends on GSN. Featuring funny videos of animals and children, the show proved a hit.
In 2019, she portrayed Judy on the Disney Channel sitcom Sydney to the Max.
Beth Broderick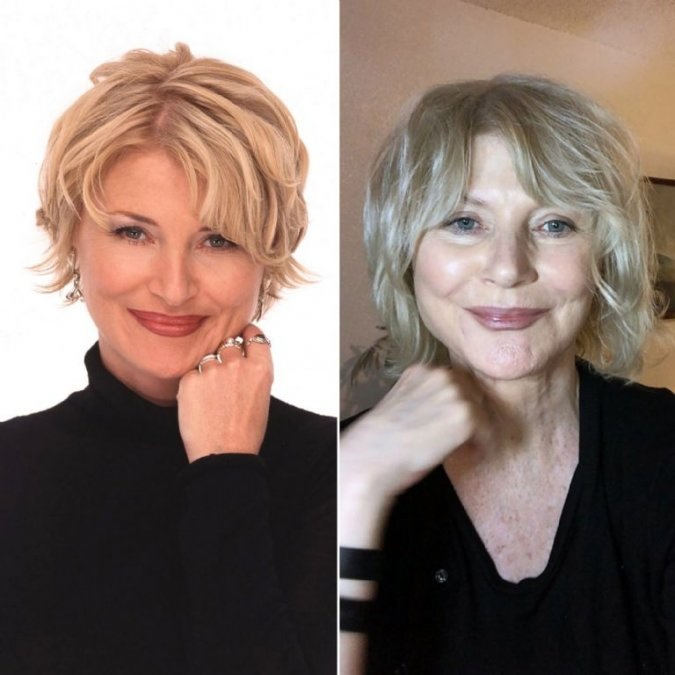 Beth played Sabrina's aunt. She also directed three episodes of the show. Following the end of Sabrina, she starred in several movies and TV shows. Her acting credits include Timber Falls, Lost, and Under the Dome.
Beth founded Momentum, one of the first organizations in New York that help patients suffering from AIDS. She also wrote three plays, including Wonderland, Literati, and A Cup of Joe.
Her recent jobs include guest roles in Leverage, Castle, and in the Hallmark channel movie, Sister of the Bride.
Nate Richert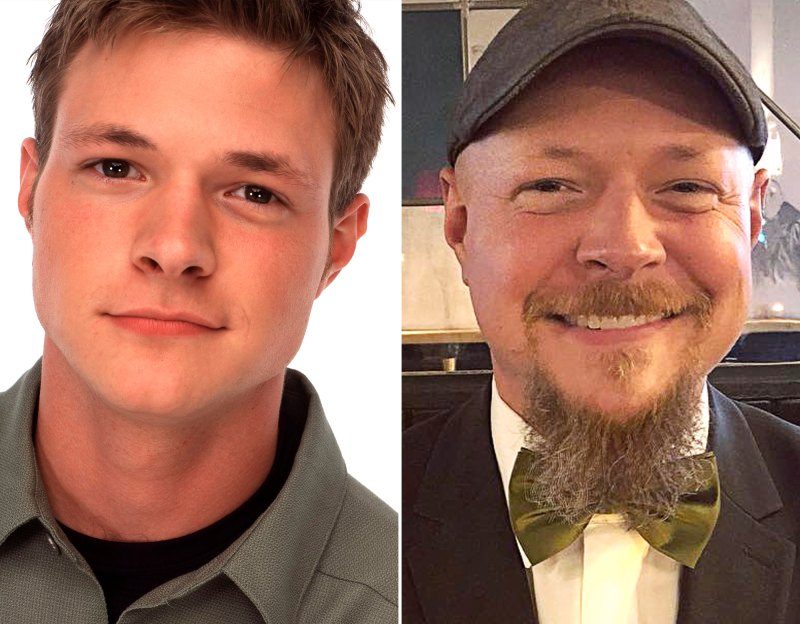 Richert played Sabrina's boyfriend in the first four seasons. He broke up with her after finding out her witch side. He came back in season six and seven and had cameo roles in season five.
Following the end of Sabrina, he starred in four movies before retiring from acting in 2006. He got married to Malorie Felt in 2019 and works as a singer and songwriter.
Some of his acting credits include Fantasy Island, Lovely & Amazing, and Gamebox 1.0. he made a brief return to acting in Home Work, a television series.
Jenna Leigh Green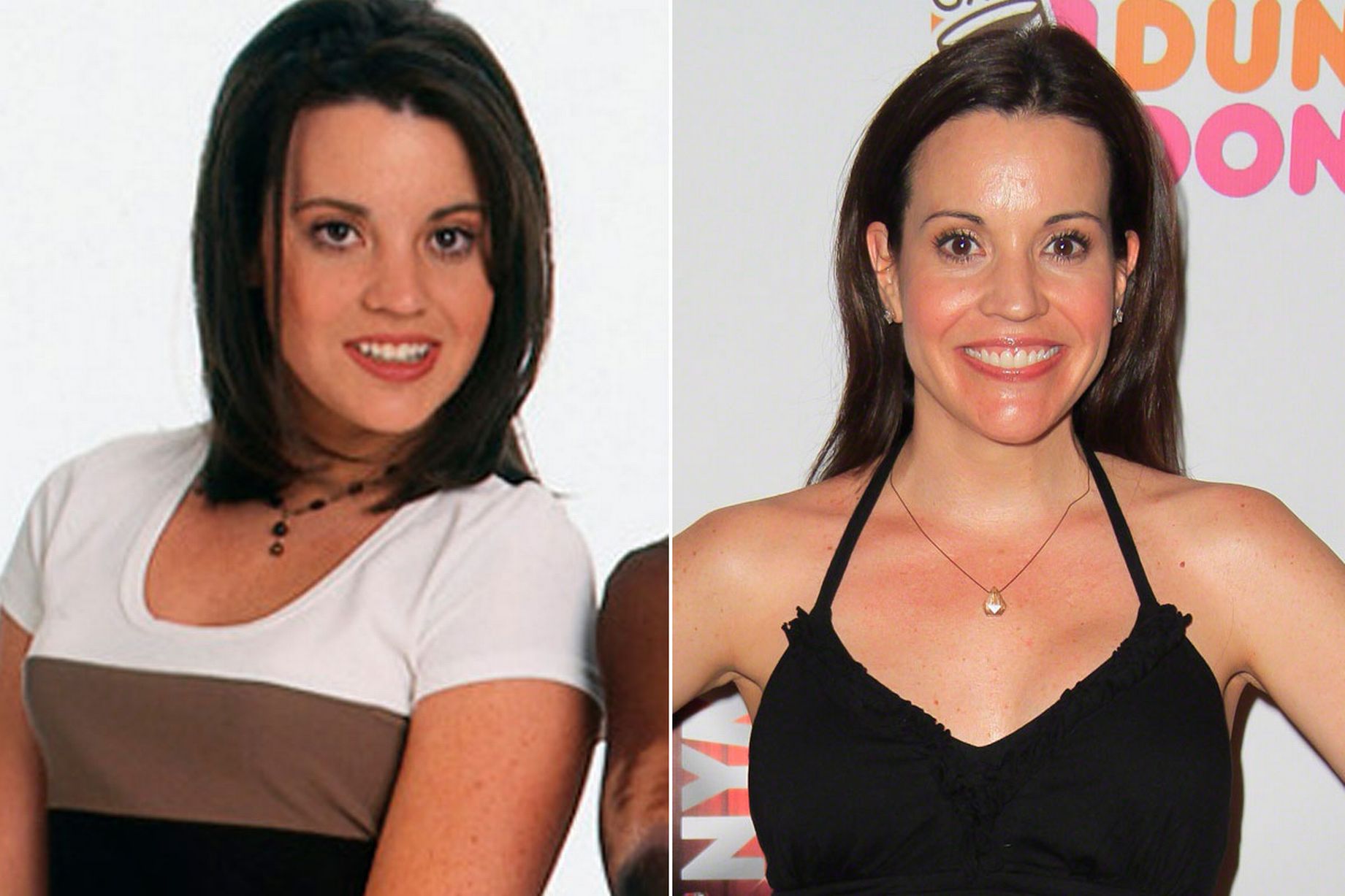 Jenna played Libby, Sabrina's arch-enemy in the first three seasons. Following the end of the season, she pursued her acting career.
Green managed to land a role in the musical Wicked. She eventually started performing on Broadway, where she gets most of her projects.
Her television and movie appearances include You Again, Skin, and The Loudest Voice.
Martin Mull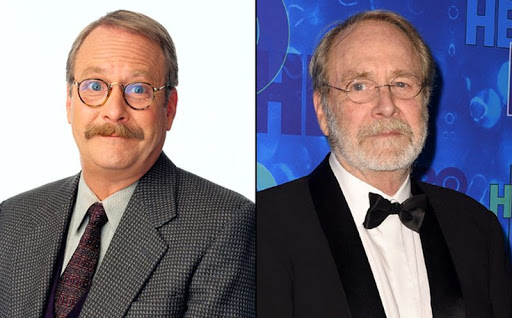 Martin had a great acting career before joining the cast of Sabrina. He created, wrote, and even starred in the short-lived CBS sitcom in 1984, Domestic Life. During the 1980s, Martin played a supporting role in the movie Mr. Mom. But he got famous thanks to commercials for Michelob, Pizza Hut, and some radio commercials.
Mull played a role in Sabrina from season 2 to season 4, portraying the vice principal and then principal of the high school.
Following the end of the show, he continued his movie and TV career. He had a recurring role on The Ellen Show, Danny Phantom, American Dad, and The Ranch. In 2018, he got a lead role on The Cool Kids. He also starred in the Fox sitcom Dads.