People that have backyards usually enjoy entertaining friend and family outside. Also, it is becoming more and more trendy to have fun and throw parties in the backyard.
If you throw a backyard party you need food and drinks. And if you love cooking, having a kitchen/kitchenette or a bar in the yard is a perfect solution. Grill station, big green egg smoker, maybe a sink, if possible, some storage space and cooling area for your drinks. It may be costly, yet worth it. Depending on your credit score and fiscal discipline, you have the option of a personal loan or credit card. But, if you don't want to spend a lot, and are a crafty person yourself, here are some tutorials on how to build your own outdoor kitchen. It will save you money, and if you plan it well, it might save you from the waste you were thinking of getting rid of.
1. Patio Kitchen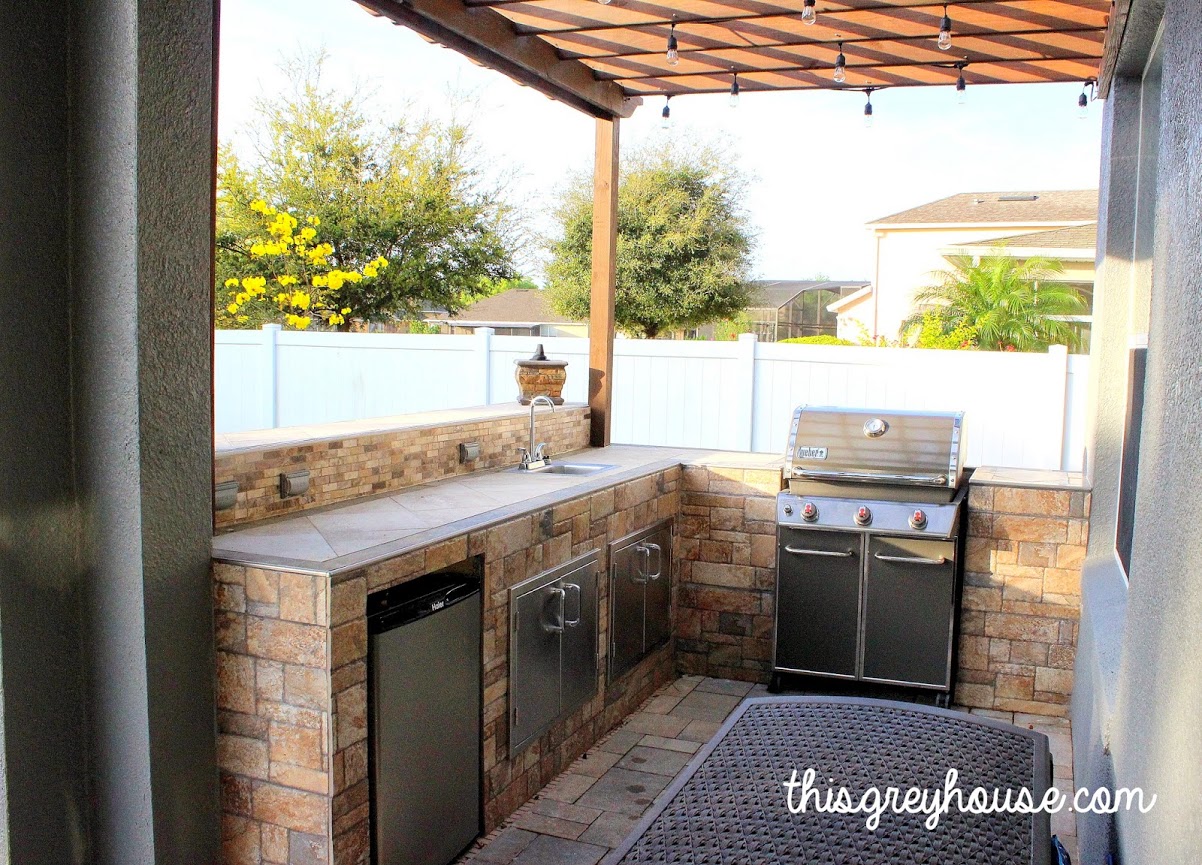 If you have planned to build a patio at the back of your house, maybe it is good to build a kitchen in part of it. Plan it well, make the construction, including the devices, and enjoy your cozy area with the ones you love.
2. Mobile Grill Station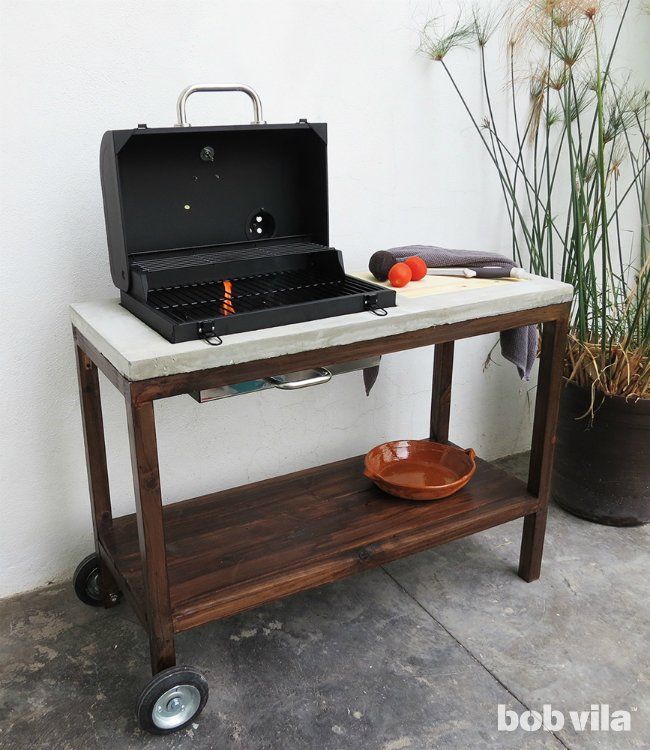 If you don't plan to make an outdoor kitchen, but still want to cook outside for your friends and family, this is a perfect solution for you. This mobile grill is perfect to move it around wherever you need it. You can use an old table, put wheels on one side, make a concrete or marble top, install the grill and start grilling.
3. Terrace Kitchen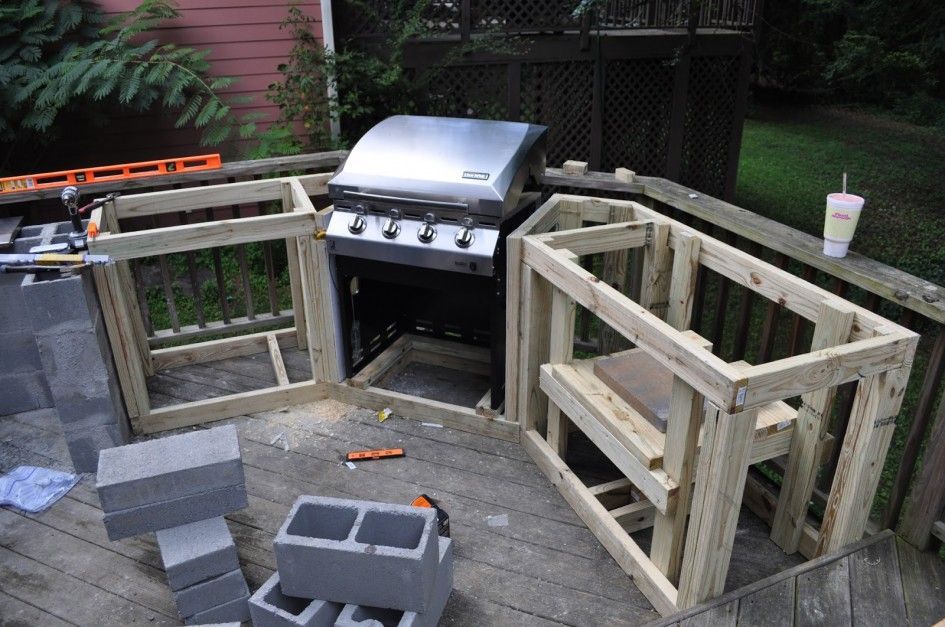 To perfectly fill in the terrace space of your house, this kitchen is good for those that are a bit more skilled. With the wooden construction and the concrete bricks, it will be great to fill in space. You can also install the grill station that you already have, and save even more. So, get the tools and start working.
4. Corner Kitchenette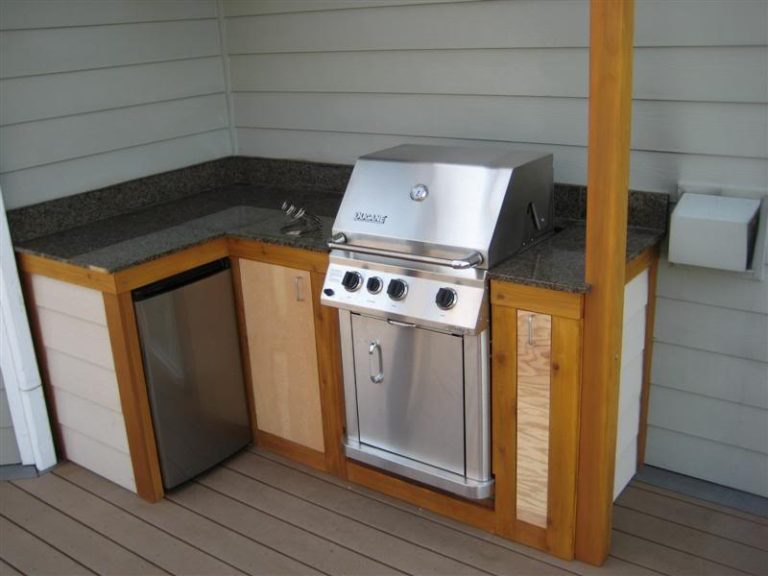 This kitchenette is perfect for smaller spaces. You can put it in the corner of the back of your house and save a lot of space. Install a grill and oven station with storage space underneath, and a little fridge in the other corner. A bottle shelf is a must in this kitchenette.
5. DIY from Scratch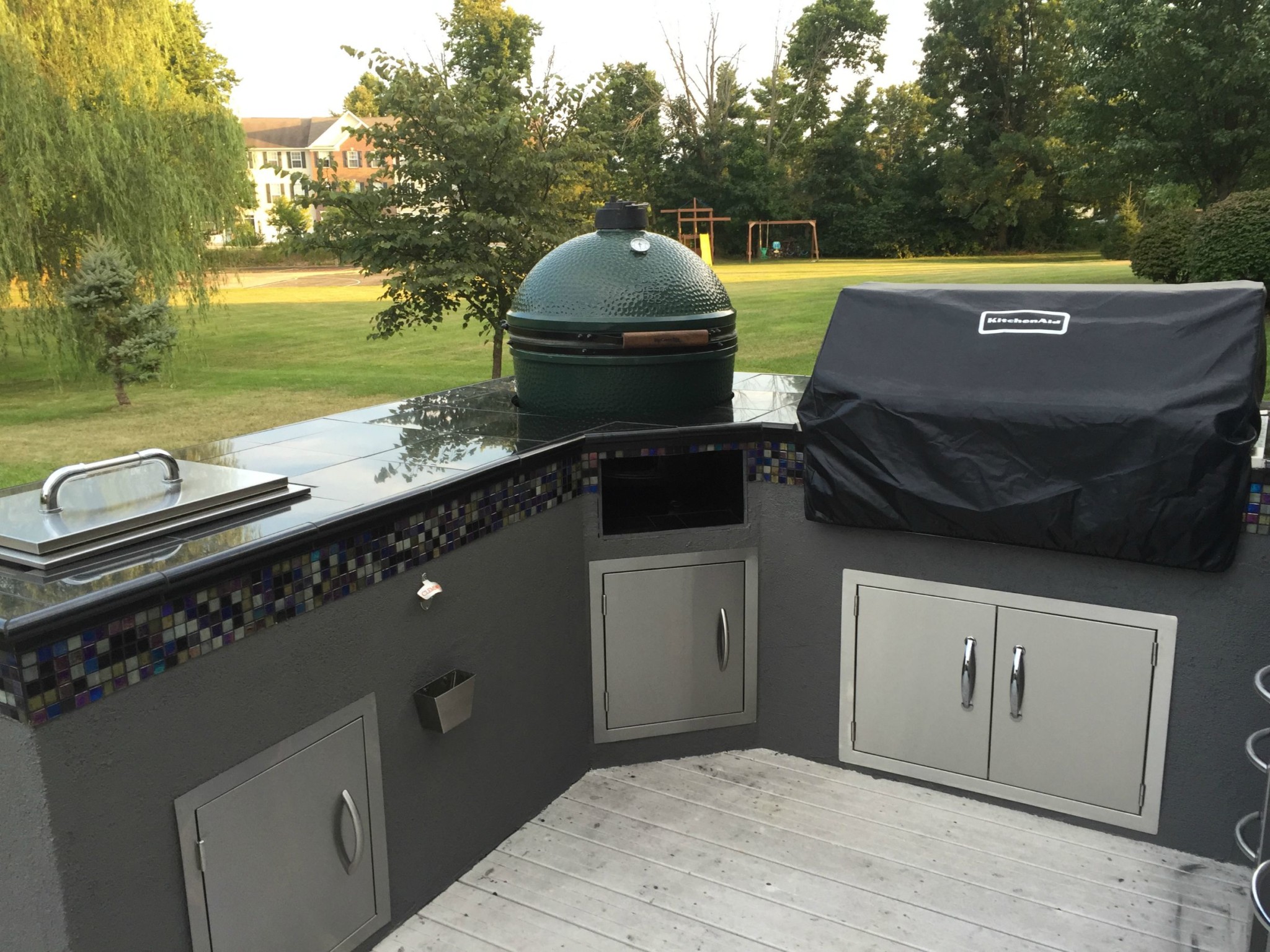 This is a great idea to build a kitchen in your large backyard. It is modern and classy, with super cool counter-top and appliances. The storage space below is of the best necessity, and the tutorial is just what you need.
6. Backdoor Kitchen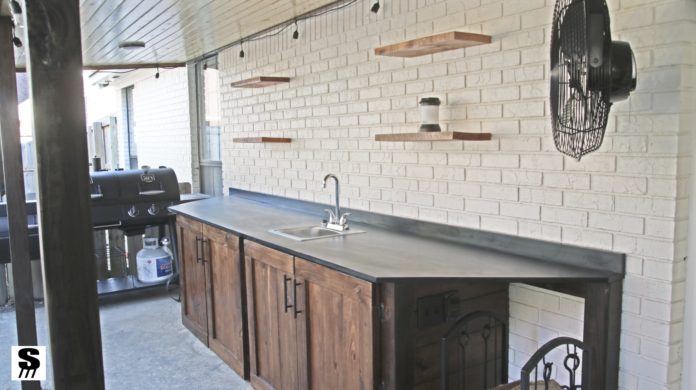 To entertain your friends in the backyard, this kitchen is just what you need. Put it in the patio where you can get out right from your back door. You can include a sink and running water for your convenience. Grill station and stove or egg can be placed in the corner and feature a storage area underneath.
Complete the setup with a few kitchenware and appliance must-haves. Look for a quality cookware set, air fryer, toaster, mixer, coffee maker, and other equipment essential to your daily meal preparations. Good thing these can now be purchased for a lot less, thanks to Kohl's extensive Black Friday deals on various home items. Never miss these deals.
7. Wooden Kitchen Station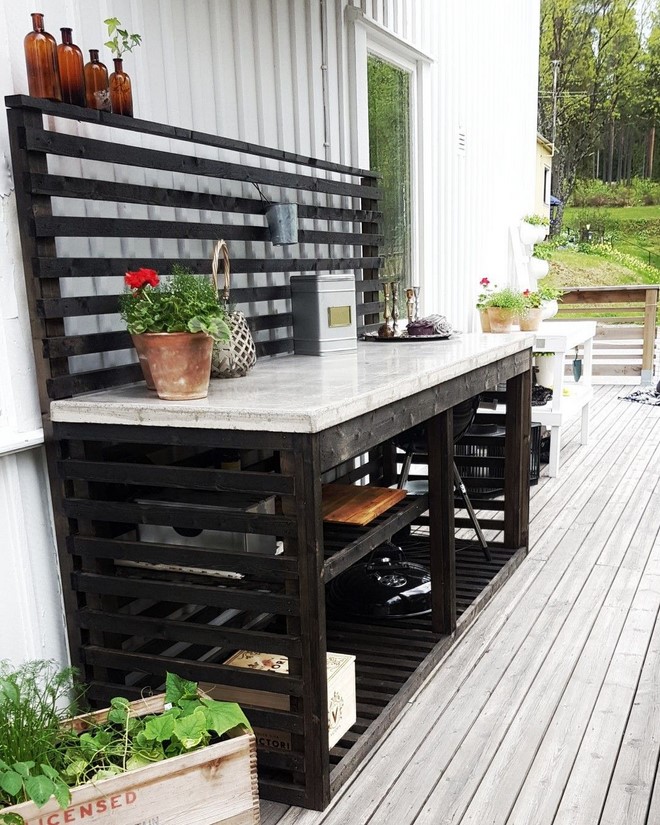 This small and cute kitchen station is good for small spaces. Put it in the corner of your house, on your terrace or just next to the back door. Build it from wood planks, paint it in the color you want and place a solid counter-top. You can put your grill here, make salads, or just enjoy some drinks with friends.
8. Outdoor Kitchen Corner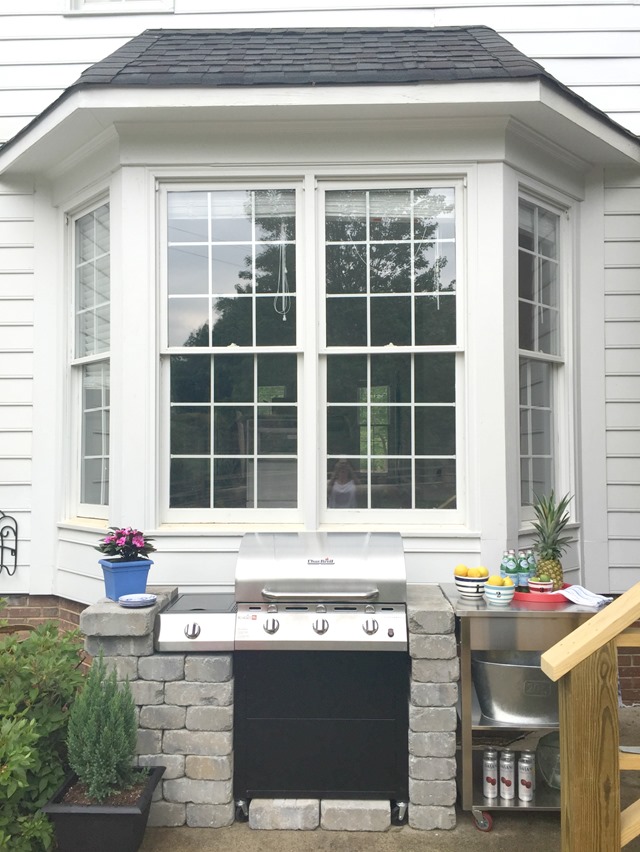 Here is an idea of how to build your own small outdoor kitchen with only the basic necessities. It is small and compact, yet firm and practical. With the mobile shelves in the corner, it turns into a great area to enjoy cooking with your friends.
9. Family Kitchen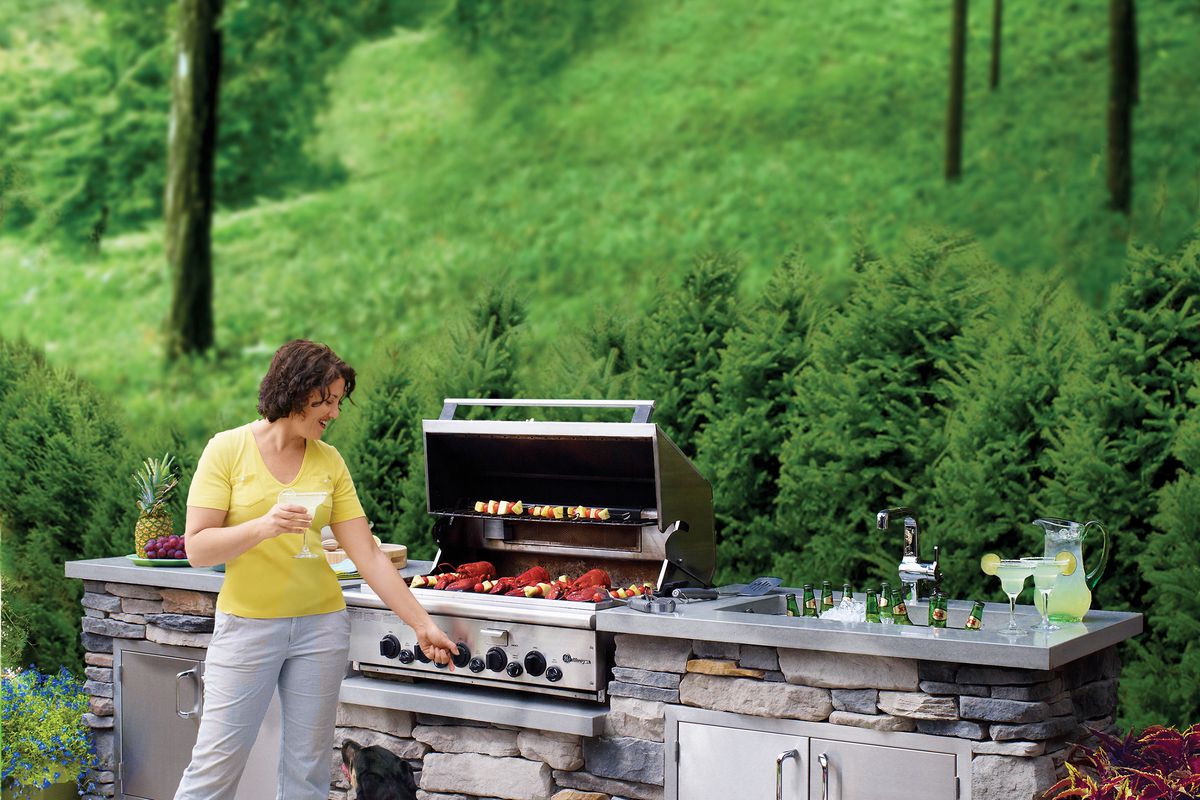 This kitchen is big enough to use it as your family kitchen. If you are an outdoor person who loves to cook, you can build this kitchen in the open in your backyard. Install grill and stove, a sink, a fridge and you are ready to enjoy it with your loved ones. Prepare meals for your parties, cool the drinks, and hang out with everyone all at once.
10. Wooden Cooking Place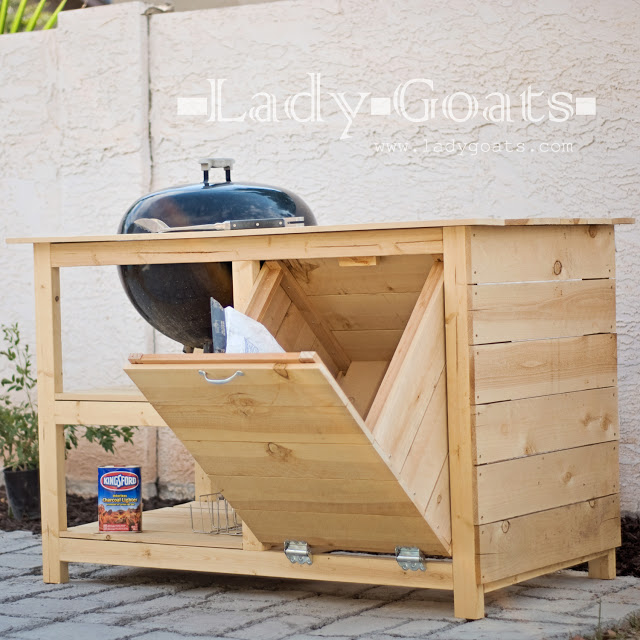 This cooking/grill station is perfect to replace the grill base you had before. It is easy to make and very cheap. You can arrange it to suit your needs, install the grill that you have, place the supplies that you need and start enjoying it.
11. Grill with a Sink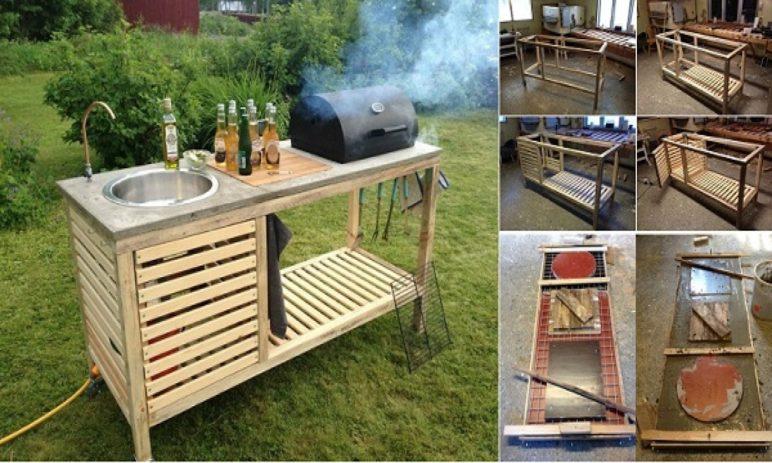 With this idea turn your old childbed in an interesting grill and sink station. You can make it from scratch as well. Make sure it is firm to hold the grill and the sink. Place a counter-top over it, install the sink, put the grill, and start grilling.
12. Kitchen and a Bar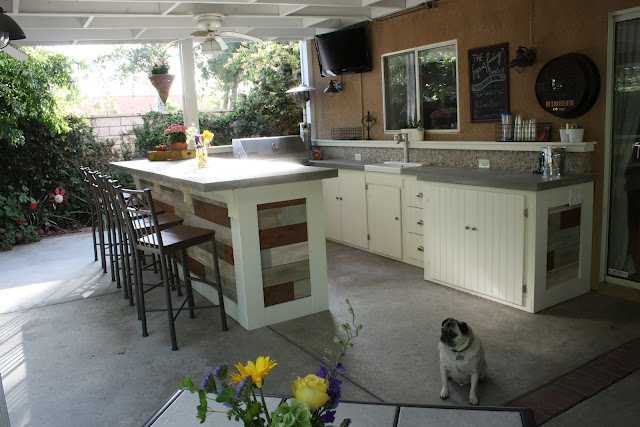 Turn your backyard in a great area to entertain your friends. Recycle your old kitchen elements, install a sink, a grill, and a stove. Use the cupboards for storage and cooling. Opposite the kitchen, build a bar, put a good counter-top, have some high chairs and invite your friends over. Great fun is guaranteed.
13. Colorful Kitchen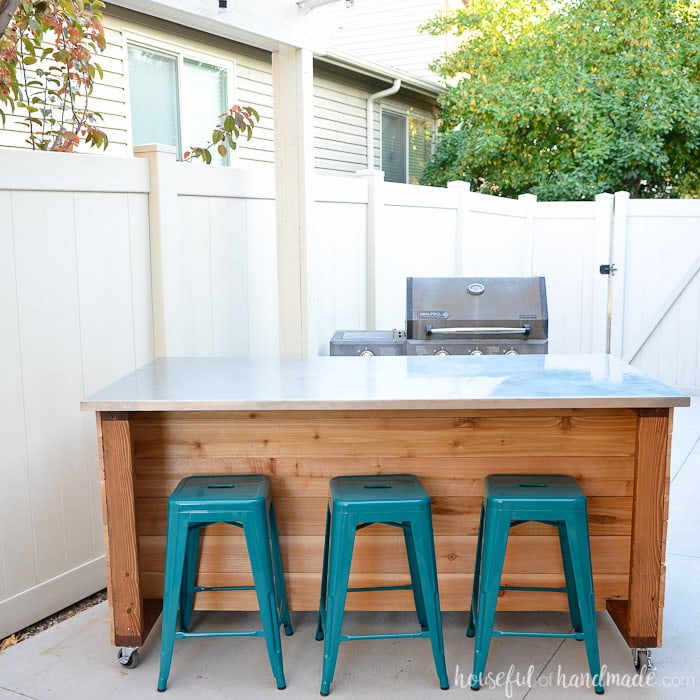 This is a perfect idea for small corners of your yard to be perfectly used. With a grill station and a handmade kitchen island, you can turn the corner of your yard into a great entertaining area. Marble counter-top and colorful high chairs will complete the look and give it a cool modern twist.
14. Old Sewing Cabinet Turned into a Bar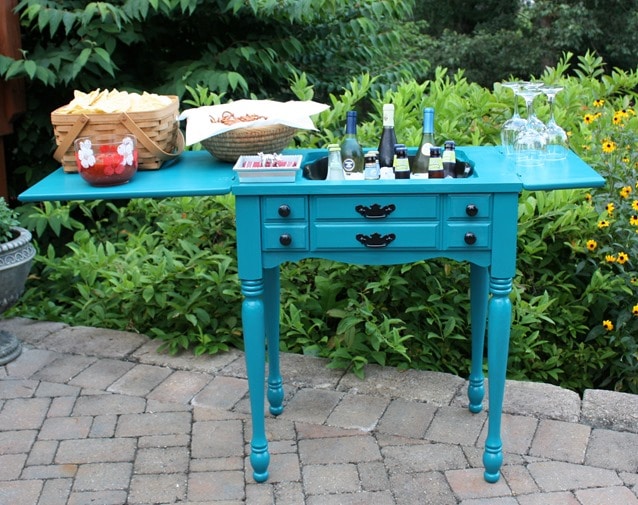 Don't get rid of the old sewing machine cabinet. Turn it into this cool bar for your outdoor space. Paint it in a bright color, put a metal box for the ice, and cool the drinks before your friends arrive. The cover can serve as a storage space for snacks, or a place to put the glasses on.
15. Inexperienced Outdoor Kitchen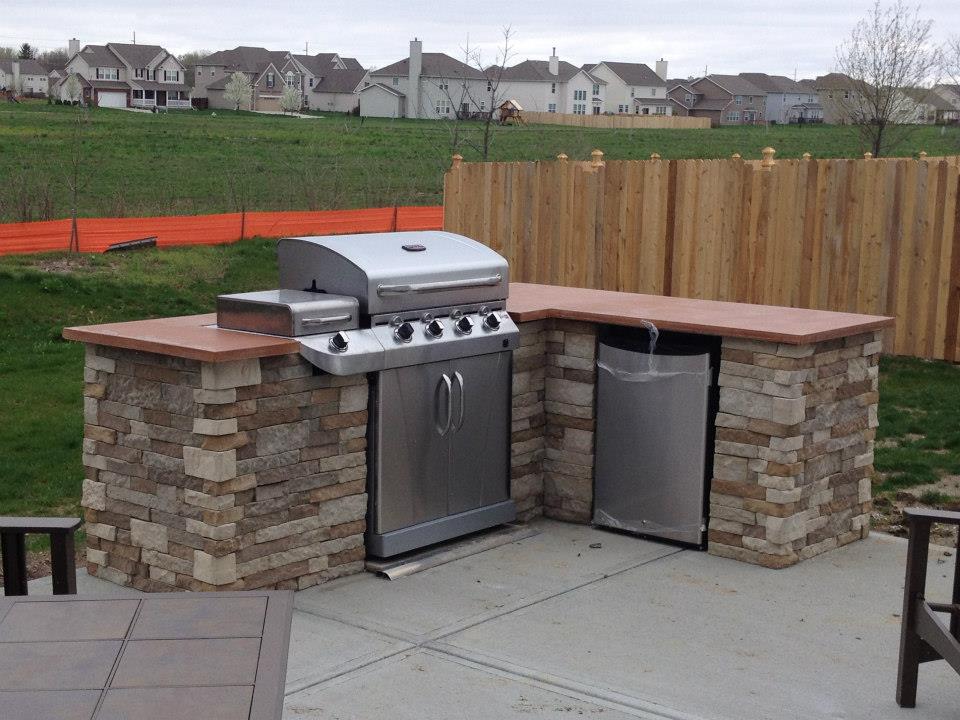 Here is an idea and a tutorial on how to build your own outdoor kitchen without any experience in construction. It is easy to make, not very big, but full of all the necessities. The stone bricks and granite counter-top give it a cozy charm and the stainless steel appliances make it modern and useful.
We hope you found some inspiration for your own dream kitchen in our list. We would love to hear some of your own ideas, so please share them in the comment section below.