Description of Ombre: Ombre is the French term for shaded or tone-graduated pigment. Two or three shades on the mouth are worn with ombre lips. The first color usually goes along the sides of the mouth, then another is applied using a lip brush in the inner areas of the lips and blended outwards.
It's a pattern or fashion to give the lips the feeling that they look fuller and fabulous. From the outside of the lips, the darker hue begins and eventually becomes brighter as you get closer to the middle of the mouth. Not only do your lips look more alive from a distance or in images with this lip technique, but this technique also helps your lips become much more kissable.
The ombre lips are a bit strange at first sight. After all, we have been told from a young age that lipstick is supposed to be a unique solid color around the span of your lips for color durability, maybe with a matching lip liner beneath. But after you've seen a few expertly applied ombre lips, in no time will you be able to pursue this funky style. And here we have the best examples for you. Enjoy!
1. Nude Ombre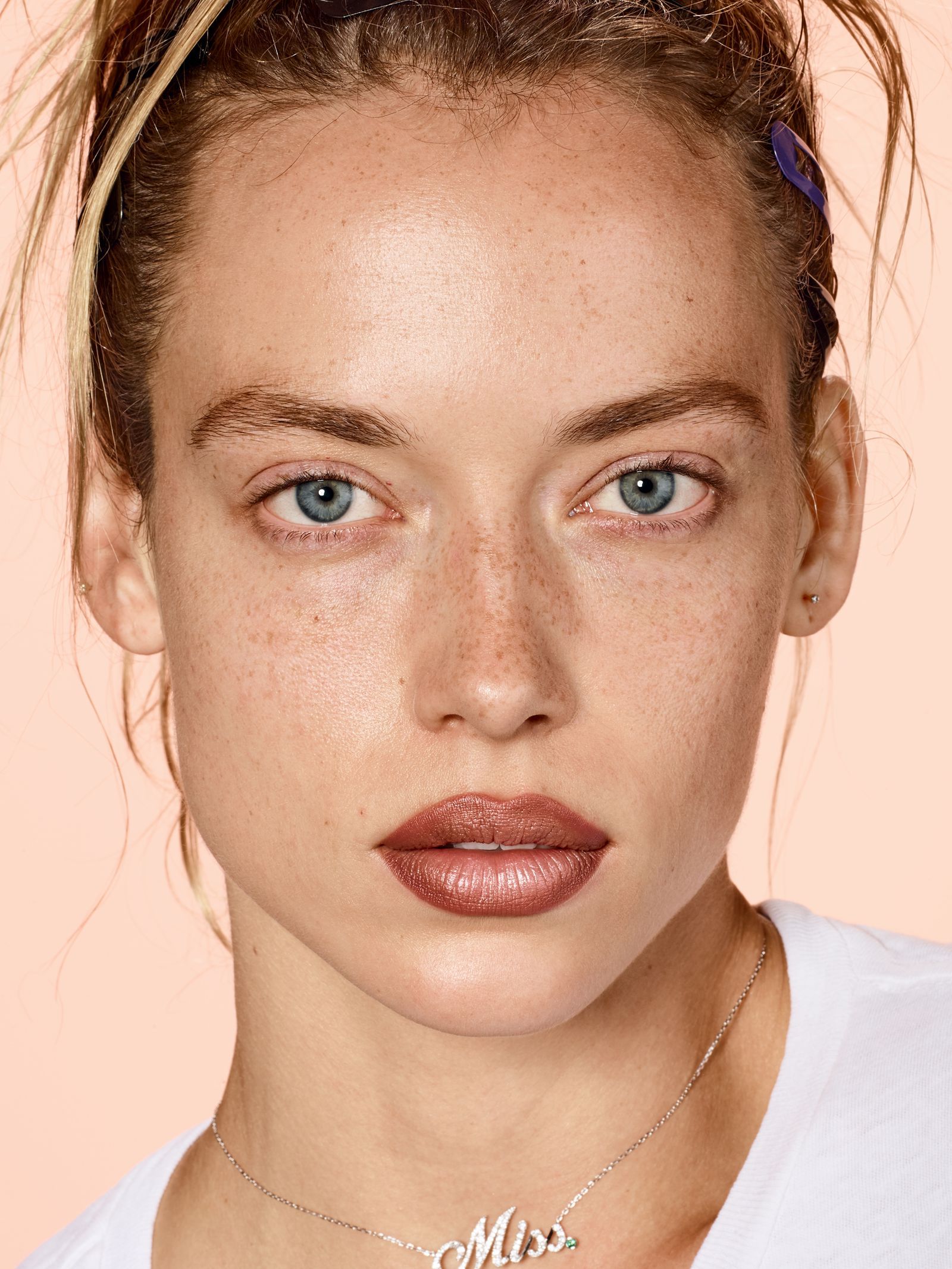 The change between colors is smooth and fluid, making the ombre a little difficult, just like ombre hair. If you're a makeup novice, don't be afraid; all you need to get the hang of it is just a little practice. Nudes, just as in the image above, are the best shades, to begin with.
2. Glossy Nude Ombre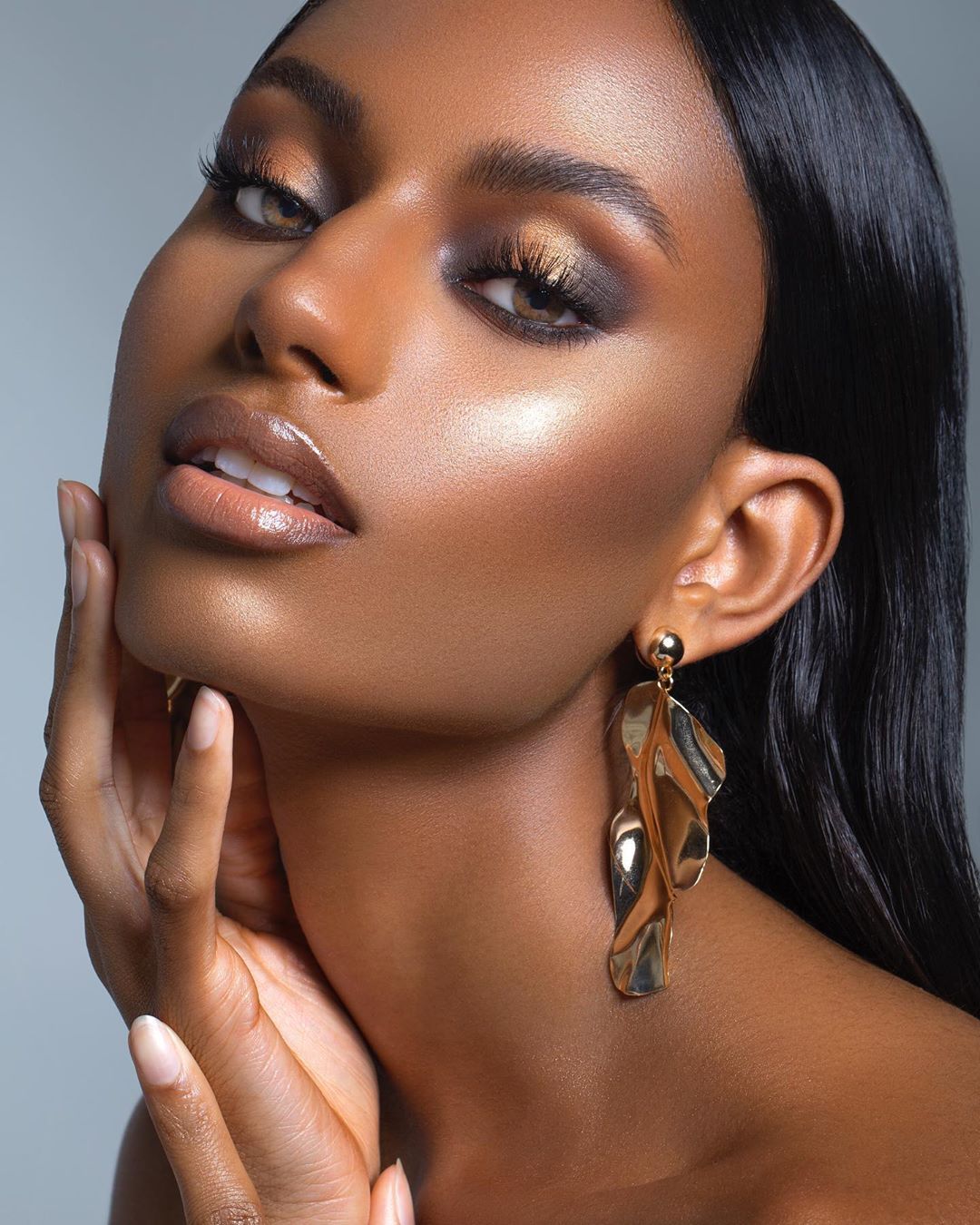 Ombre lips create an effect that is almost as cool as the colors themselves. What? How? Your mouth ends up looking a little bit fuller if you want to use a lighter hue in the middle of your lips. And if you stick to the outside for a dark hue, your lips will look more formed. With a translucent lip polish, finish off the look to accentuate your lovely lips ever more.
3. Red Ombre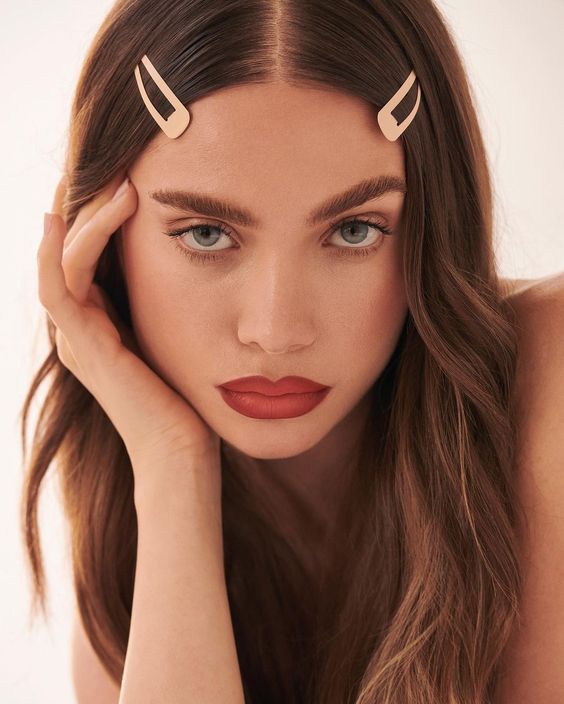 The great thing about ombre lips is that not just one, but two or three shades of your most favorite lips can be included. Ready to give yourself a try? Why don't you go for shades of red? Bold and stunning, just like in the above photo!
4. Dark Red Ombre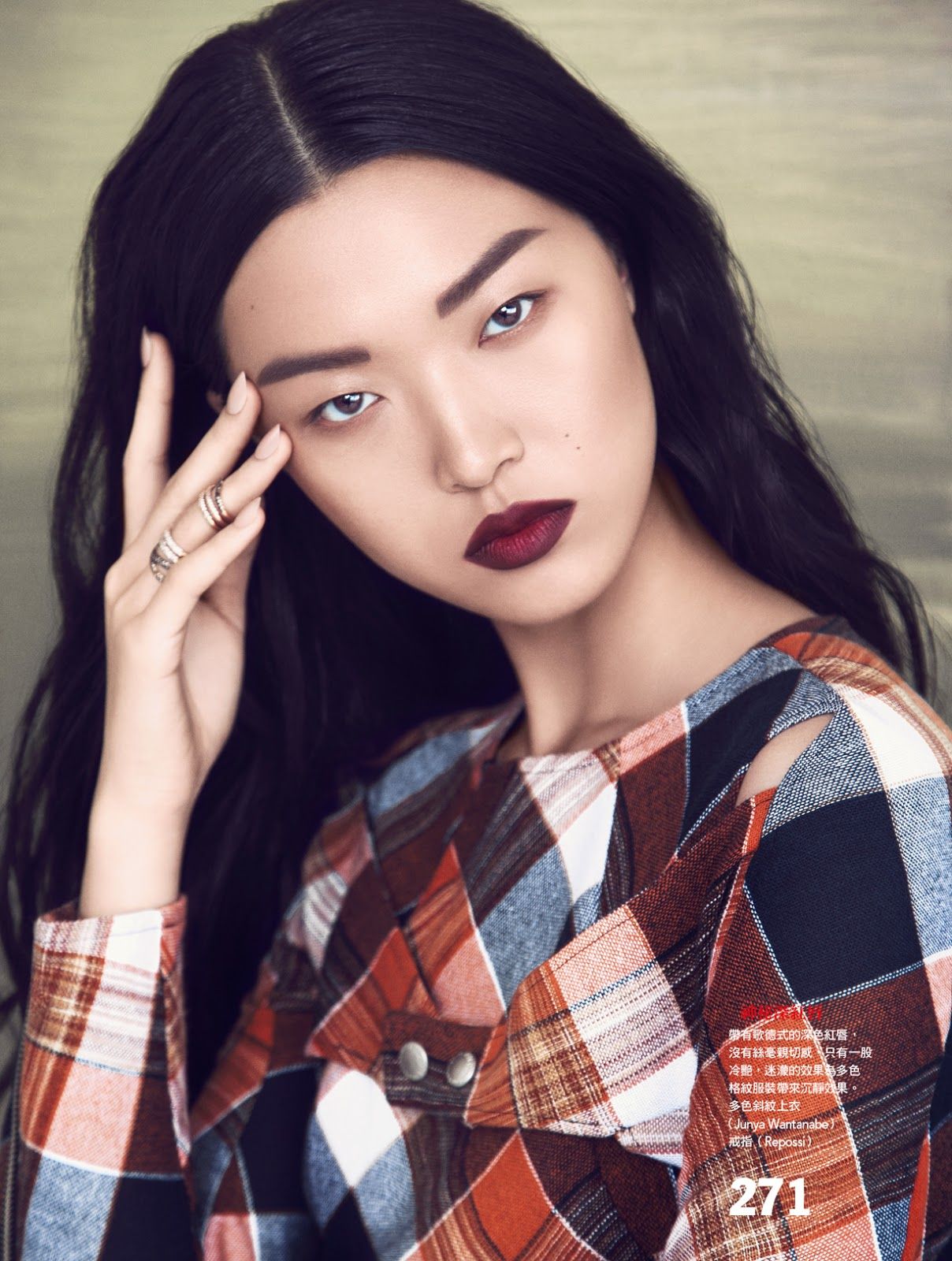 Who wouldn't want to pursue this pattern of two tones? To the point of mesmerizing, Ombre lips are stunning, and they bring an eye-catching twist to a region of your makeup where you do not really have much space to experiment. Lucky for you, this dark red, two-tone look is so stylish these days!
5. Shiny Dark Red Ombre
When it comes to ombre lips, it is very important to carefully select the colours. You want to make sure that the colors of lipstick you choose are compatible and work well together, no matter whether you are looking for a bright look or a lighter, more delicate finish. And we all know you'll never be able to go wrong with red, right?
6. Reverse Pink Ombre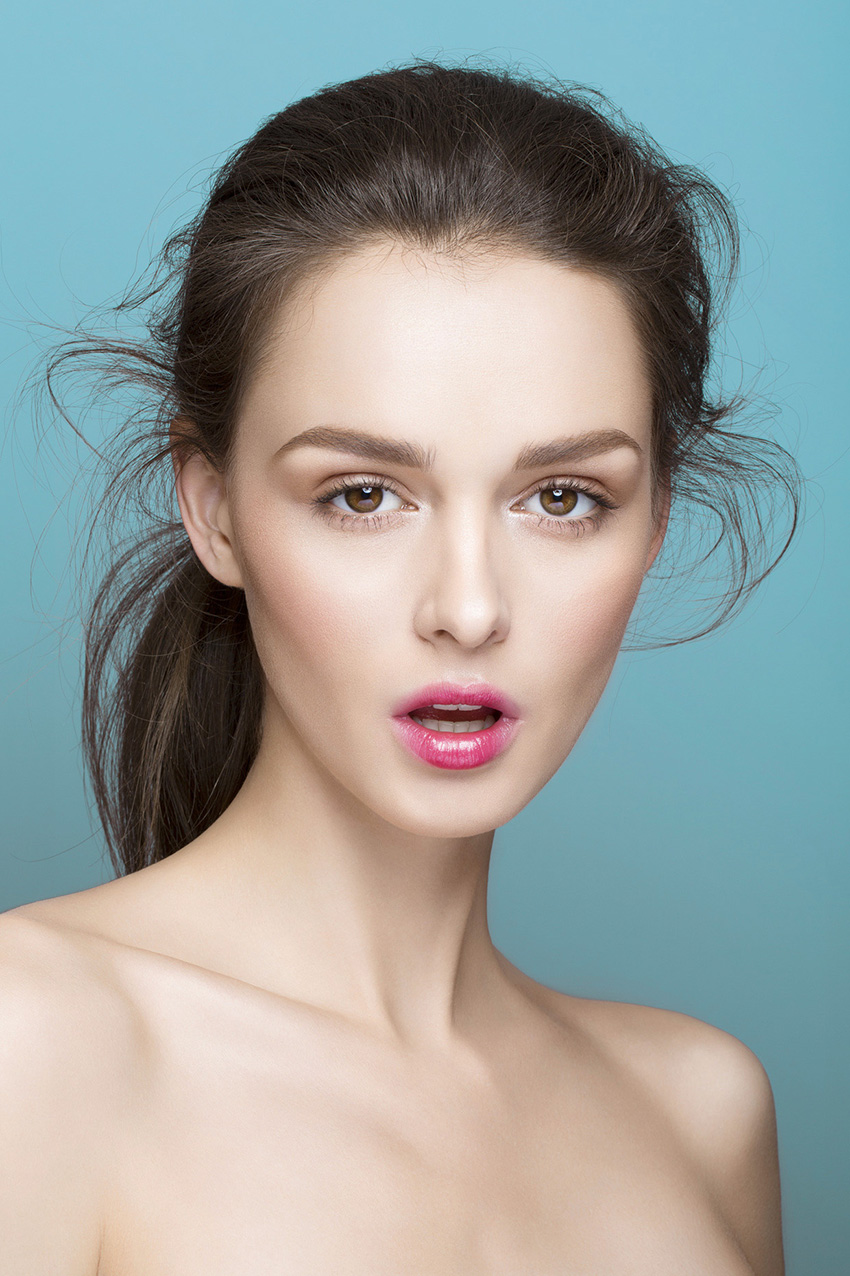 Why not try the Ombre lip pattern in the Korean edition and do it in reverse? Their way of interpreting this lip tone is to blend outward for a naturally flushed appearance by having the deeper shade in the middle of the lip rather than beginning the darker shade on the perimeter of the lips.
7. Reverse Nude Ombre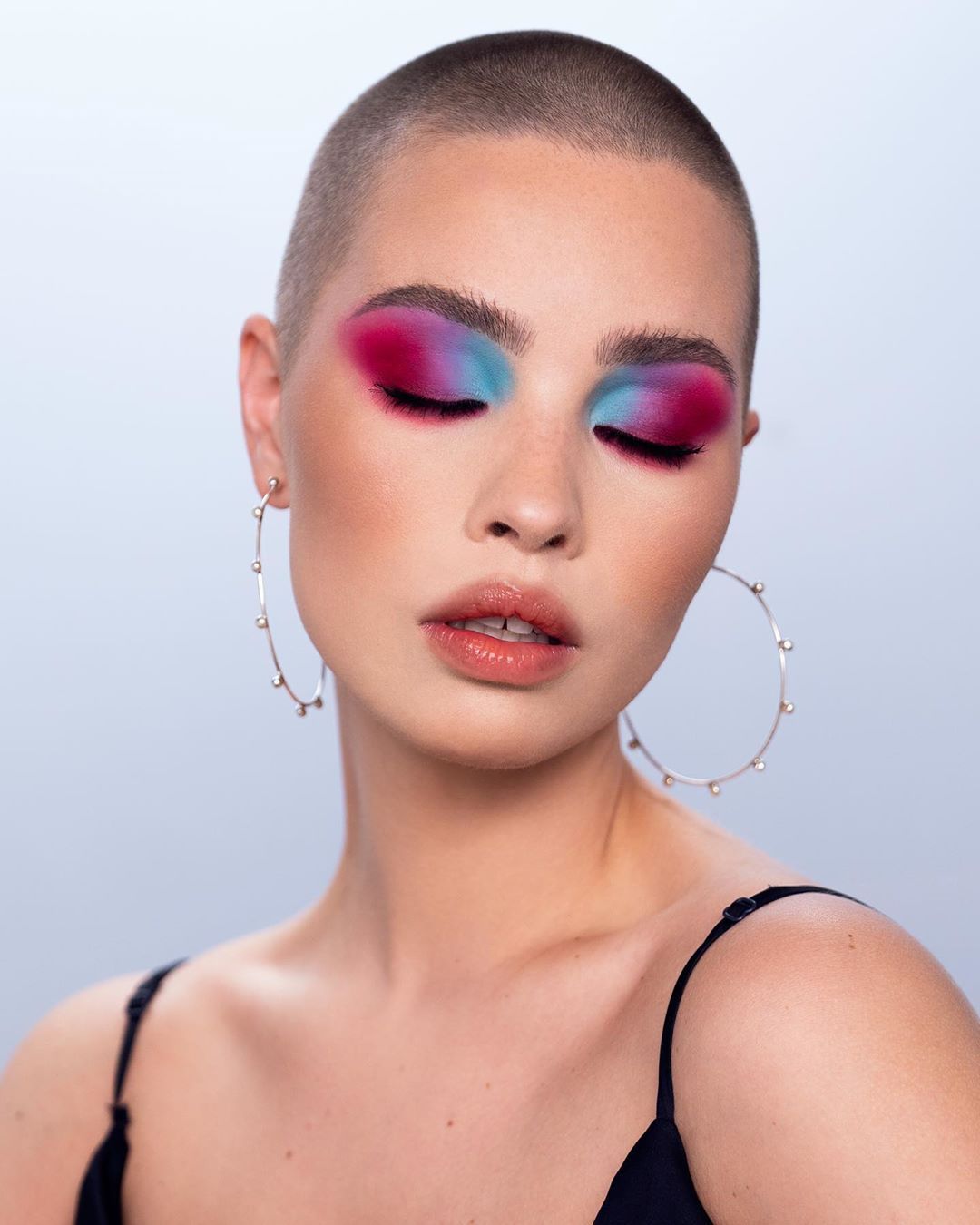 As this offers a more youthful and freshly bitten cherry or strawberry kind of look, the reverse ombre variant is more of a stained or tinted illusion than a true bold lip. Apply a transparent gloss on top to make it look even yummier and juicier, but that move is optional, of course.
8. Orange Ombre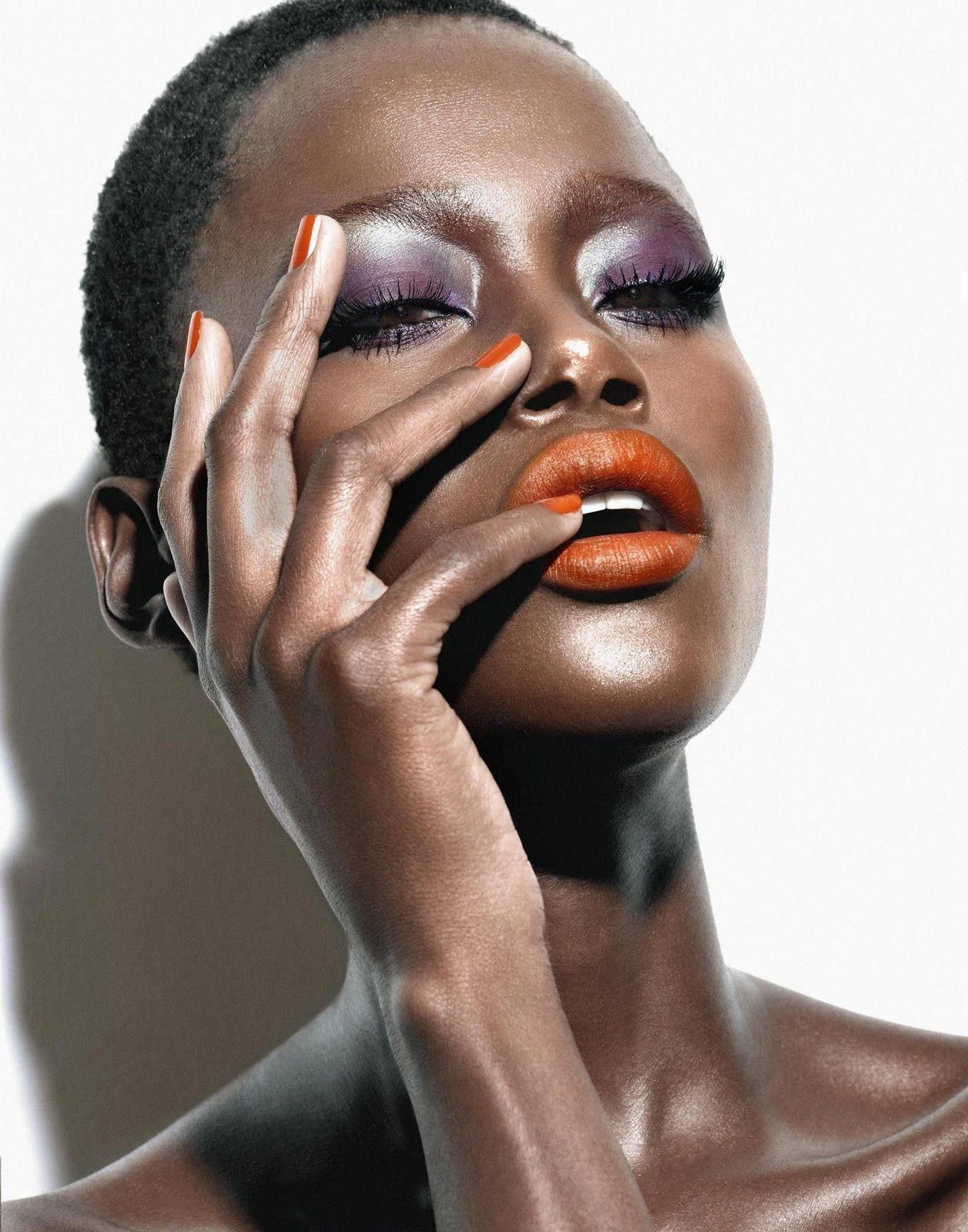 Before starting to add ombre lips, make sure that you have a small angled brush and a small rounded brush on your right. To build defined, realistic lines around your lips and the rounded brush, you would need the angled brush to blend the multiple shades of lipstick together. Just as in the photo above, paint the lips with a dark brown or olive hue and blend in with a lighter orange tone.
9. Metallic Ombre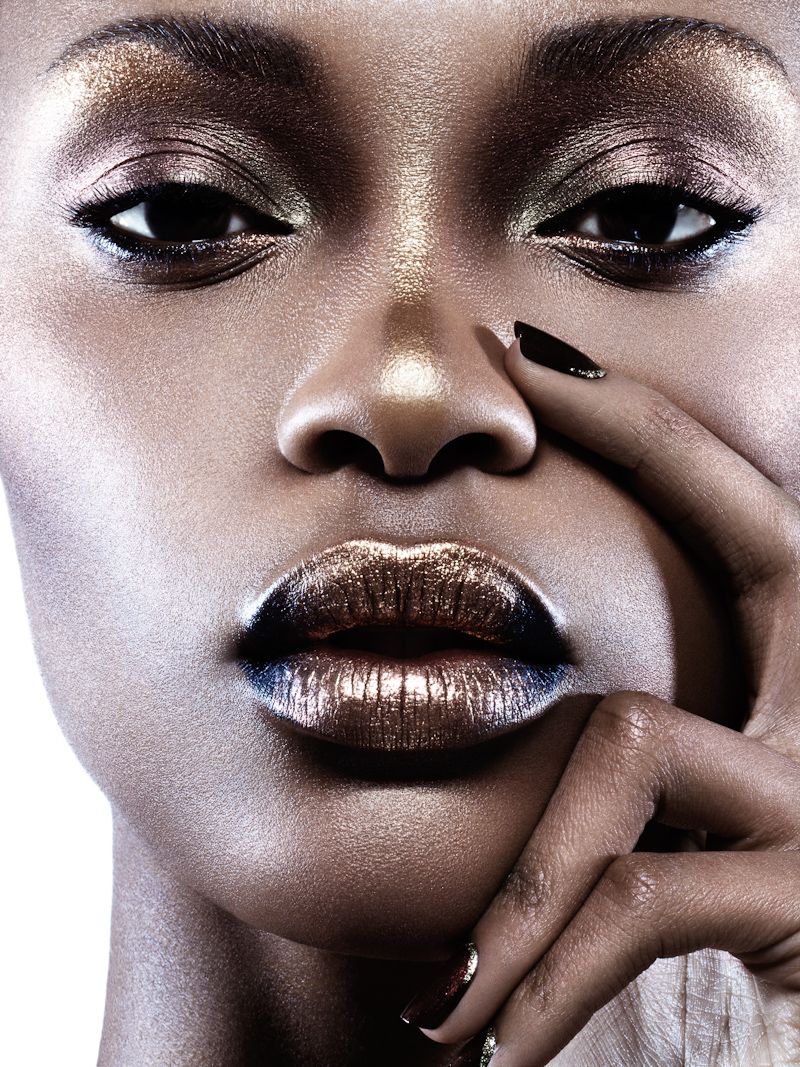 The core concept behind conventional ombré lips is that a color gradient is created by you. To establish this gradient, you usually want to add the darker shade of lipstick around the outer edges of your lips and retain the lighter shade around the inner middle of your lips. And you can accomplish the ombre look with metallic colors, of course. Cool, huh?
10. Navy Ombre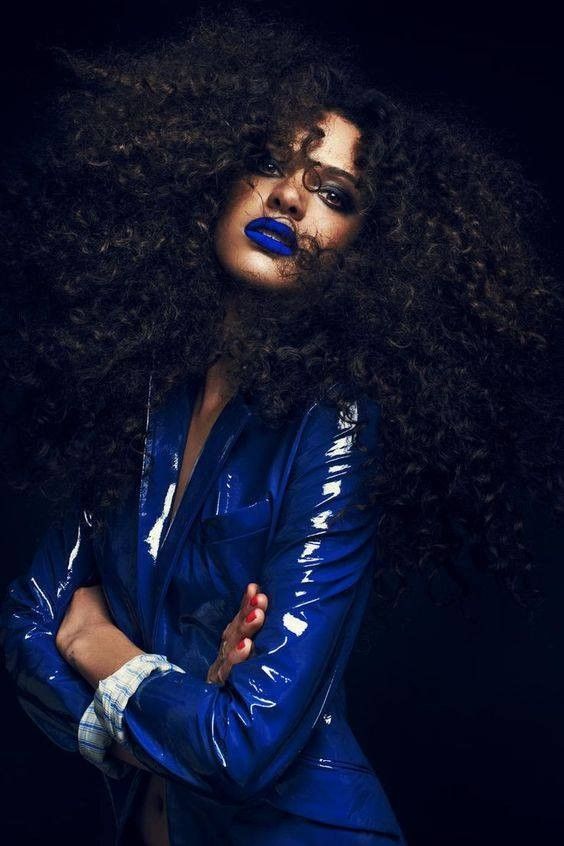 Instead of having two separate lipstick colors, you should also choose a deeper lip liner tone instead. Using a lip liner that is at least two shades darker than the hue of your lipstick to cover your lips. Get your line deeper than you would usually do. Then, with a lighter shade of lipstick, fill your lips in, blend outward, and you're done. You can try this method with blue shades because blue lips are so trendy these days.
11. Grey Ombre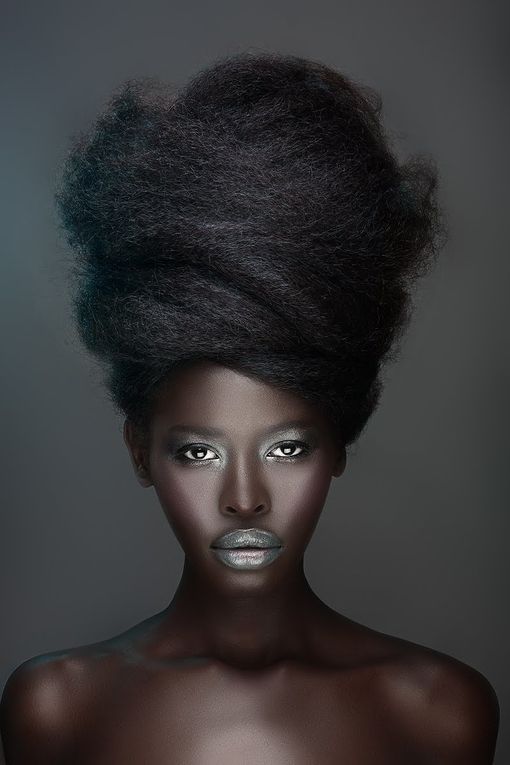 The trick to mixing. The appeal of ombré lips, much like your makeup and eyeshadow, lies in how much you fuse or mix the two colors together. There should be no obvious dividing lines, and the colors should appear like no borders are blended into each other. So, you're going to need grey shades and clear lip gloss for this one. Achieve that perfect blended look, and finish off with a glossy coat on top.
12. Black Ombre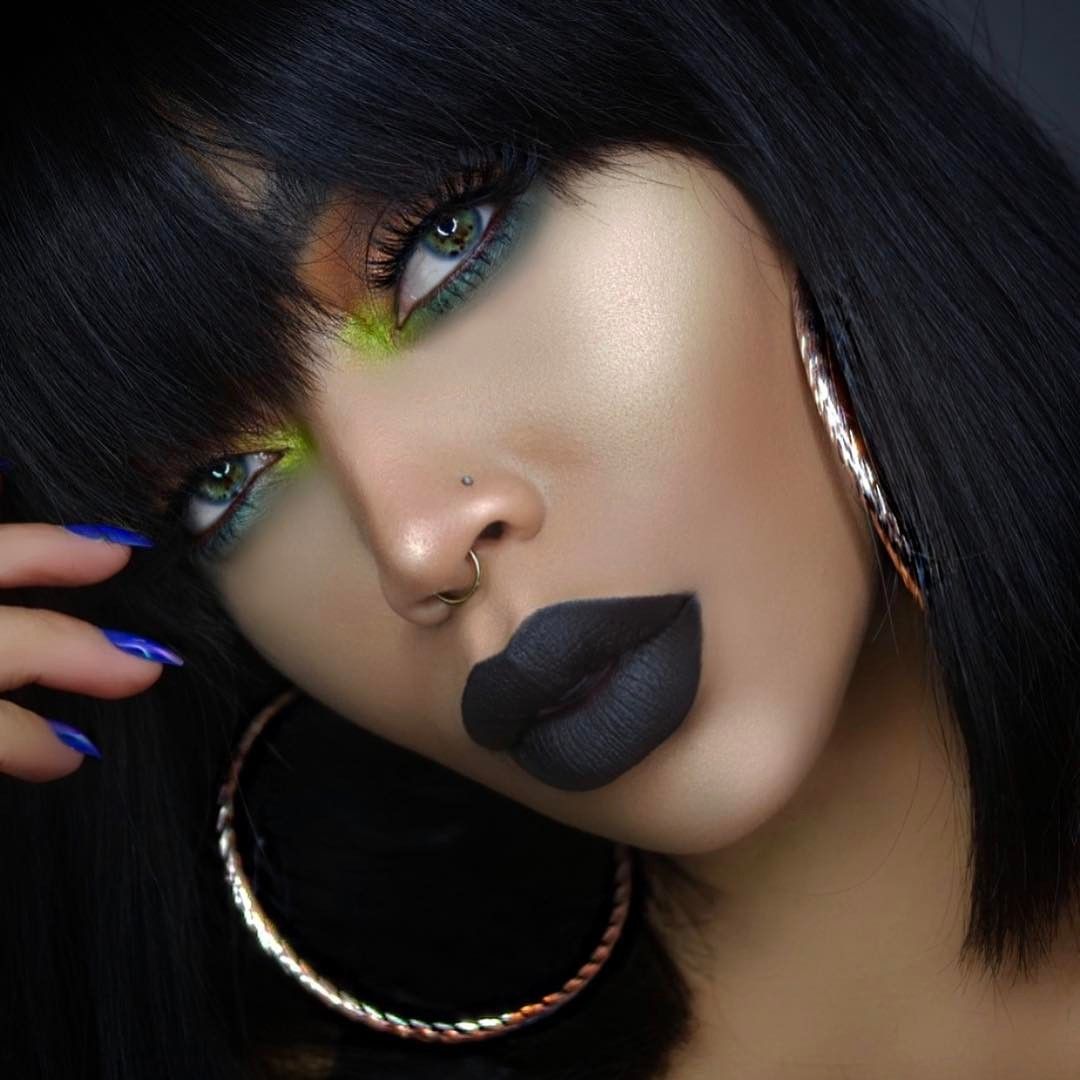 We love our lipstick, but it can be dull to wear only one color all the time, right? For your makeup, get fun and apply more colors to your pout. And if you want to go super stunning and edgy, go in bright shades of black and grey.
13. Green Ombre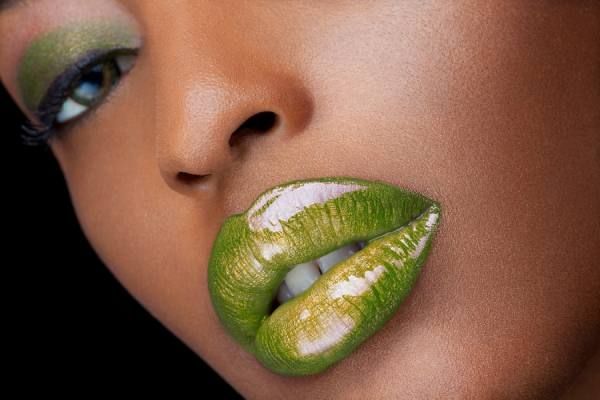 The trick to doing ombre lips in your usual lip colors is to try it out first. Play about with various hues that merge well together and only then venture out into the open, for example, green lips, until you are pleased with the outcome!
14. Fiery Ombre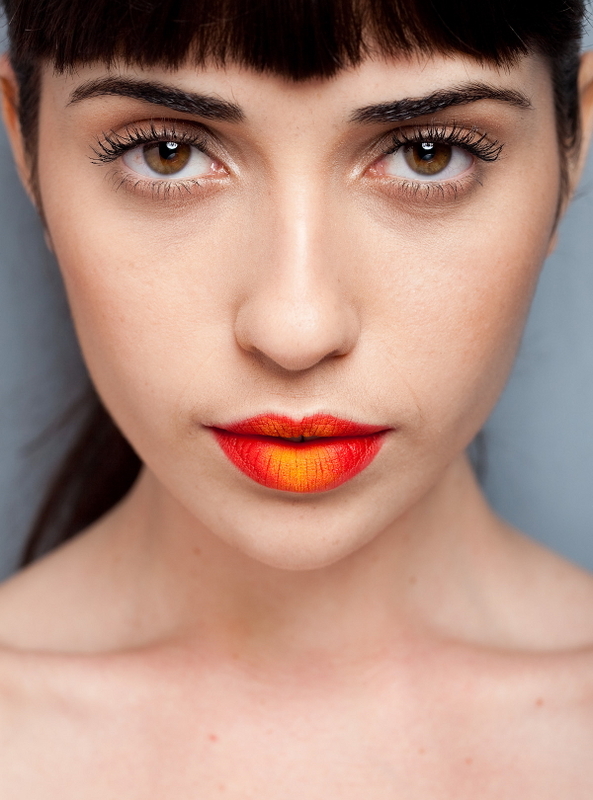 The first step to an ombre look is to know which two colors to produce the effect will look good together. Select one color that is the predominant lip color to determine the shades (for example, red). Then pick a color that is either lighter (like the yellow one in the picture) than your base color or darker than your base color. But make sure the color is identical.
15. Purple Berry Ombre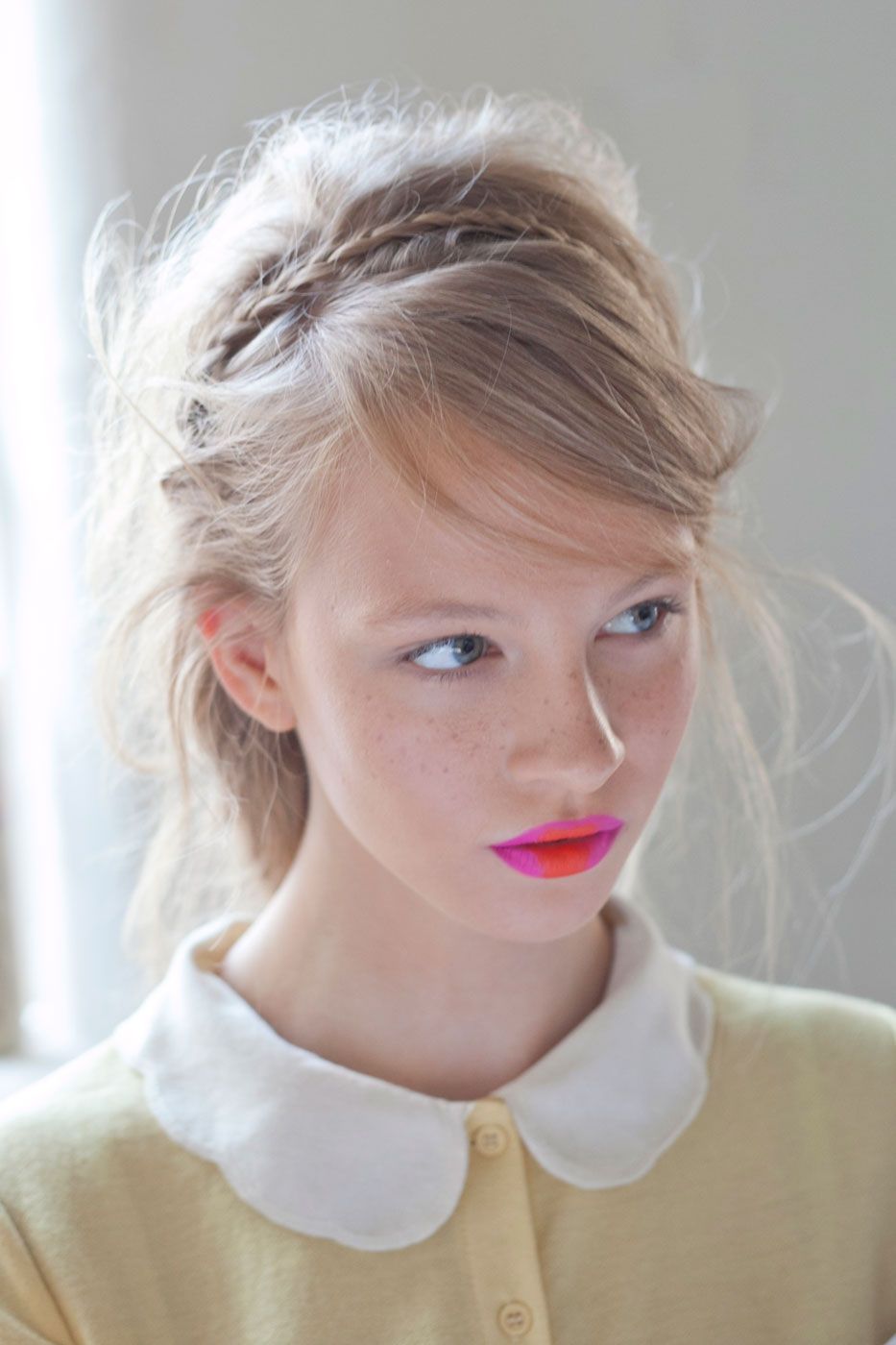 Throughout the years, Ombre lips have been worn by women on the Dior, Miu Miu, Prabal Gurung, Jason Wu, and Kenneth Cole runways. So, no wonder that, when you feel extra-aesthetic, it's so fashionable and cool to wear it. Don't think about color experiments, you can wash it off at any moment. Get some fun!
Which look is your favorite one? Feel free to leave a comment down below!