Have you heard anything about the max hydration method? If that is something new to you, we will help you understand the nitty-gritty of it. If your hair type is still dry post-wash day, you absolutely need to give it a try.
This method might sound new, but many of the steps and ingredients are already familiar to most women. Let's take a look at everything you need to know about it.
What Is The Max Hydration Method?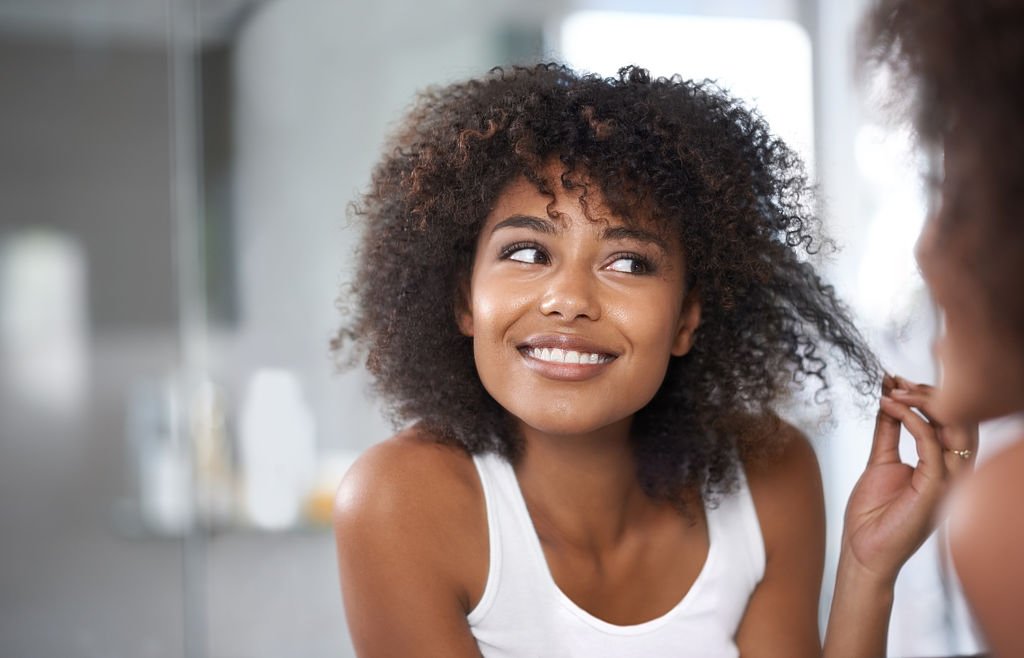 Simply put, the max hydration method is a hair care regimen of five steps designed to systematically increase moisture levels in your hair until you reach max hydration.
The method started gaining popularity back in 2014 when a user posted about it on social media. The idea was to debunk a myth about 4C girls. Some describe the maximum hydration method as something designed for those women with 4C hair types. The idea is to achieve intense maximum moisture by penetrating deep into the hair shaft and opening the hair cuticles.
Benefits of MHM on natural hair
One of the biggest benefits of the MHM or max hydration method is that it increases moisture and hydration. It is especially beneficial for those with low porosity hair.
This five-step regimen will hydrate, strengthen, and stretch curls, all while maintaining volume. It is great for people who feel their hair doesn't hold moisture.
MHM can restore moisture in your hair follicles and create healthier hair, less dry hair, and less brittle hair.
Do You Need To Wash Your Hair Before Using Bentonite Clay?
Spoiler alert: bentonite clay is one of the steps in the maximum hydration hair method. The wonders of bentonite clay are quite familiar and known by the public.
Many praise bentonite clay for the way it removes dirt and impurities from the hair. At the same time, it helps condition, soften, and define your natural texture.
You can use bentonite clay in different ways, as a mask, as a rinse after washing your hair, or as a pre-poo for your hair. It is up to you. But we will discuss how to use it for the max hydration hair method.
Step-by-Step Guide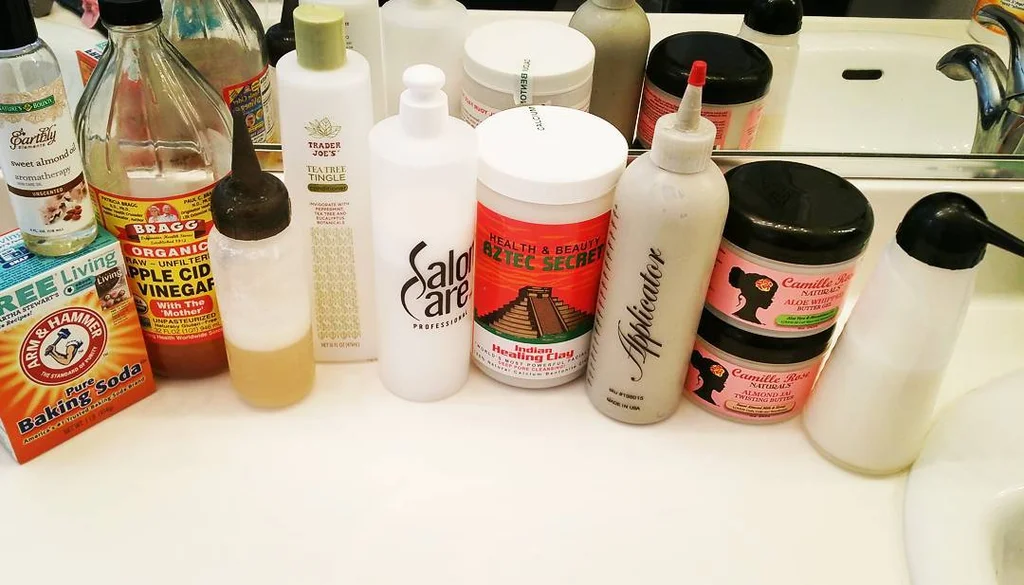 Now let's talk about how to do the maximum hydration method. Some would say there are five steps, but we can count more if you include pre-step and optional steps.
Pre-Step – Cherry Lola Caramel Treatment
This step is optional. But it depends on the condition of your hair. If you have low porosity hair, it is an absolute must that you start with the Cherry Lola Caramel Treatment. This step will prepare your hair for optimal moisture absorption.
After the first time, you try the MHM method, you can do the Cherry Lola Caramel Treatment once every two weeks, but no more than that. A few times per year is fine if you have high porosity hair.
Step 1 – Clarify
For the first step, you will need baking soda, a conditioner, and an empty spray bottle. Mix half a tablespoon of baking soda with 1/3 cup of conditioner into a bottle.
Then, with that mixture, stature your hair in sections and let it sit for 10 to 30 minutes. Rinse after that. Do this step the night before washing your hair and before the next step.
Step 2 – Co-wash and detangle
For the second step, you need only a botanical conditioner and shower cap. This step will also prepare your hair for what comes next.
Step 3 – Bentonite clay rinse
This is where the magic happens. For this step, you need 1 cup of bentonite clay or 1 cup of rhassoul clay, 1.5 cups of apple cider vinegar (optional), 1 tablespoon of raw honey, 1 tablespoon of olive oil, and 1.5 cup of warm water.
Mix everything in a bowl and apply to your hair in sections. Cover with a shower cap and leave the solution to stay there for 15 minutes.
Then, rinse it out.
Step 4 – Botanical leave-in conditioner
You can apply a botanical leave-in conditioner using any technique you like. There are no limits here. You can use smoothing, raking, or anything else. You just need to apply it thoroughly in sections.
Step 5 – Botanical gel
The last step is to apply botanical gel and oil if you like, and coat hair in gel using any styling technique. Oil is optional. If you like to apply it, do so before you apply the gel.
Step 6 – Stretching (optional step)
This step is optional, and you can either do it or skip it. Some women skip it, others do it. For this step, the goal is to section hair and twirl, twist, roll, and clit it into place. Leave the clips for 30 minutes and then take them out.
How To Simplify It?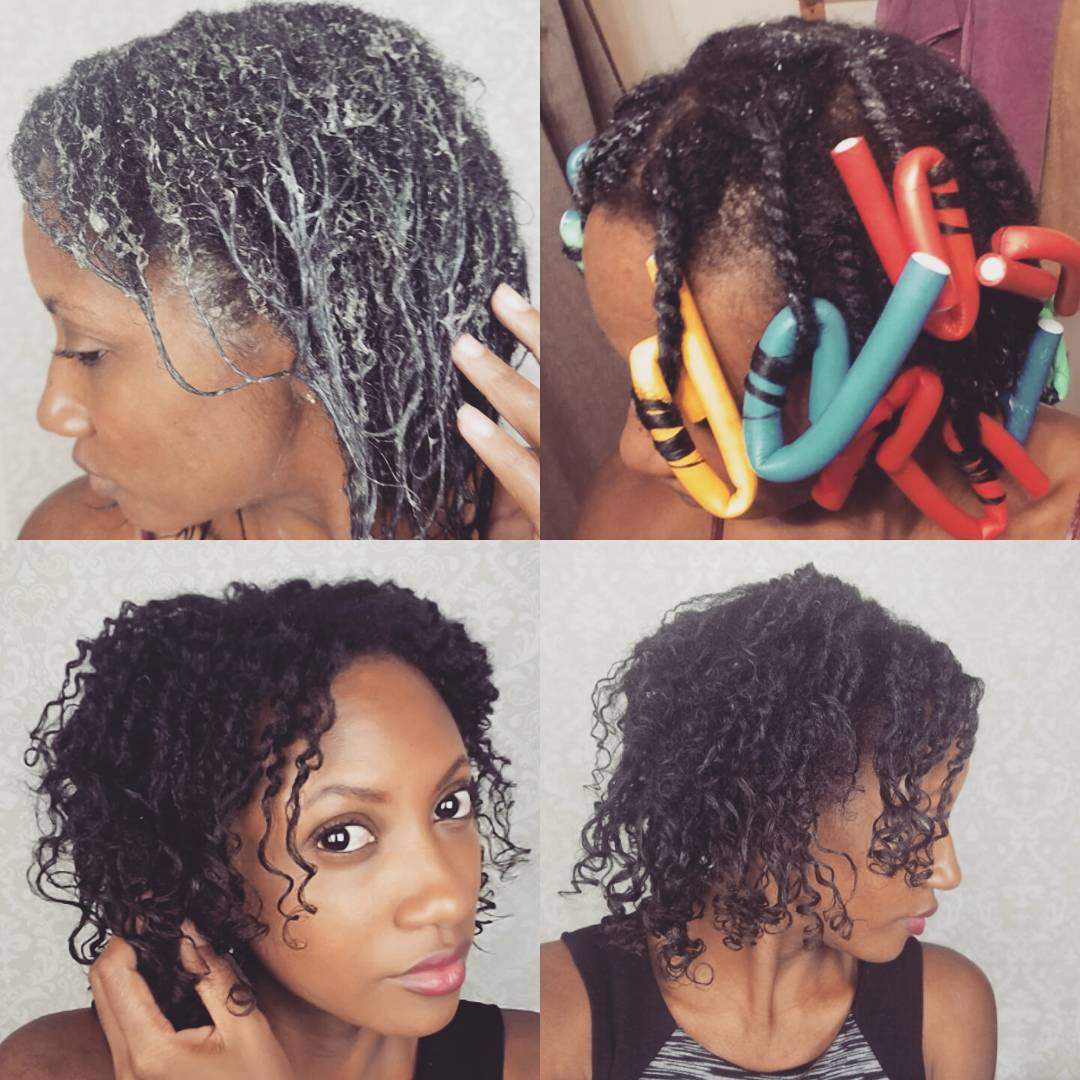 If you do not have the time and nerve for the full maximum hydration method, you can do the simplified maximum hydration method.
The original max hydration method is time-consuming.
If you want to do the simplified, skip the pre-step, and use a clarifying shampoo for the first step. There is no need for a DIY baking soda solution. Just use a pre-formulated clarifying shampoo. Use a co-washing product for the second step and then go directly to the third step with bentonite clay and cover your head with a plastic cap.
Next, you follow it up with a leave-in conditioner and finish by using a silicone-free styler.
Stretching is optional as we said. Because type 4 hair can shrink up to 80%, stretching is something you do to enjoy more of your hair length.
Gently separate your dry curls into 4 to 6 sections and lightly twist each section. Leave the hair twisted for at least 30 minutes and then take the braids down.
Time For Some Tips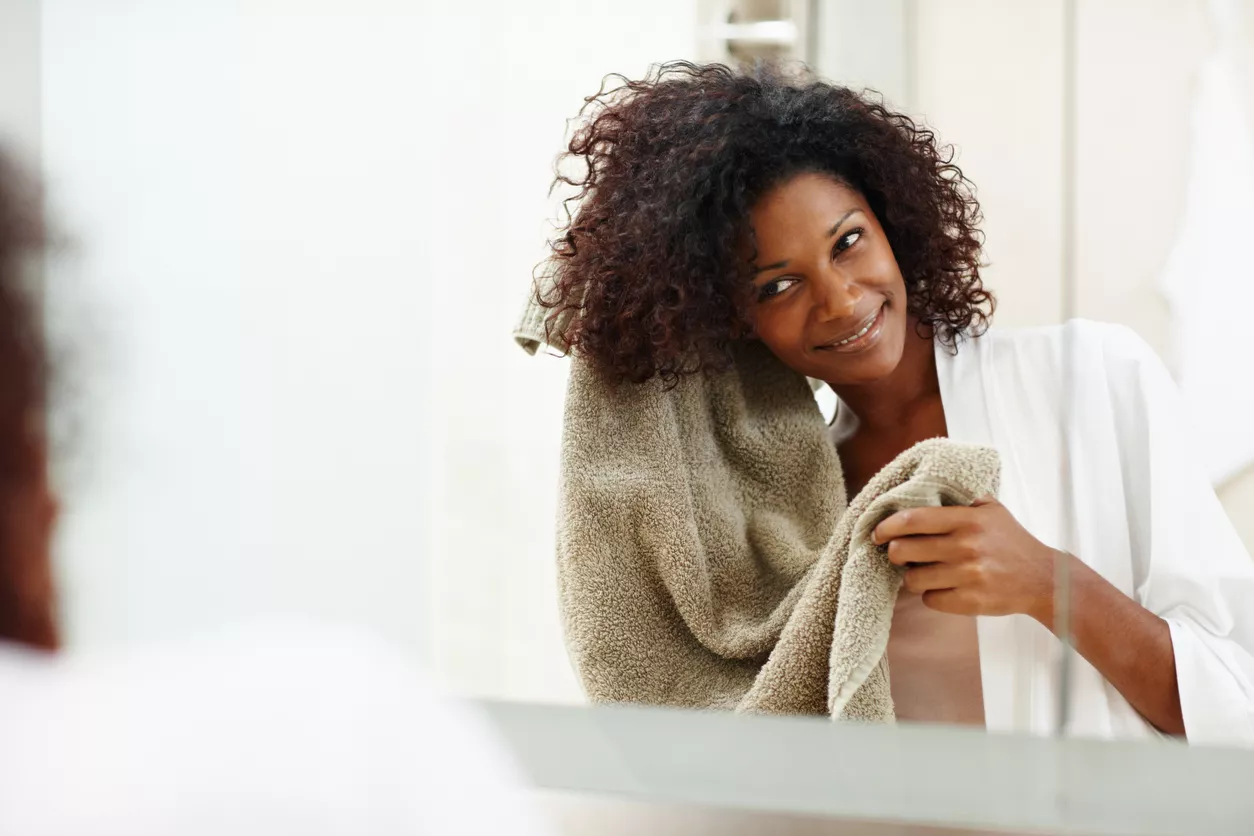 Now let's go over some helpful tips that will allow you to maximize the potential and benefits of the maximum hydration method. Read on!
The best way to do the regimen is to clarify at night, right after clarifying the deep condition overnight, and then rinse in the morning and continue with the next steps
Start the regimen on the weekend so that you get an idea of how much time it takes you
If you have high porosity hair, reduce the number of ingredients and timing of each step
You can do the Cherry Lola treatment at any point after starting the regimen
How Often Should You Do It?
When you do the max hydration method the first time, you will love how your hair feels afterward. Naturally, you might be wondering, how often can you do it? Should you do it every day? Of course not.
First and foremost, doing it often will cause more harm than good. And who has the time for the full max hydration method?
For best results, you can do the MHM every week or every 10 days. It is best that you use it on type 4 hair. It can easily transform 4B and 4C hair from excessively dry and unmanageable to soft and hydrated. Enjoy the benefits.