What do you think a professional chef does in the majority of his/her time? You probably guessed it, food, food, and more food. There is nothing wrong with preparing food. But every now and then, chefs have to try their food. This is why most chefs are bigger than you would assume. Kevin Belton is one such example. Let's talk about Kevin Belton's weight loss journey.
As with most chefs, the problem is eating the food you prepare in excess. Born in 1960, Kevin Belton is an American chef, television presenter, author, and educator. He specializes in the cuisine from New Orleans. And he also teaches cooking classes in New Orleans.
As a great chef, he gained a lot of weight, to the point that doctors warned him to do something about it. But who does not feel tempted when cooking delicious food, right?
If you have been following Kevin for a long time, you know he went through an extreme weight loss journey.
Quick Bio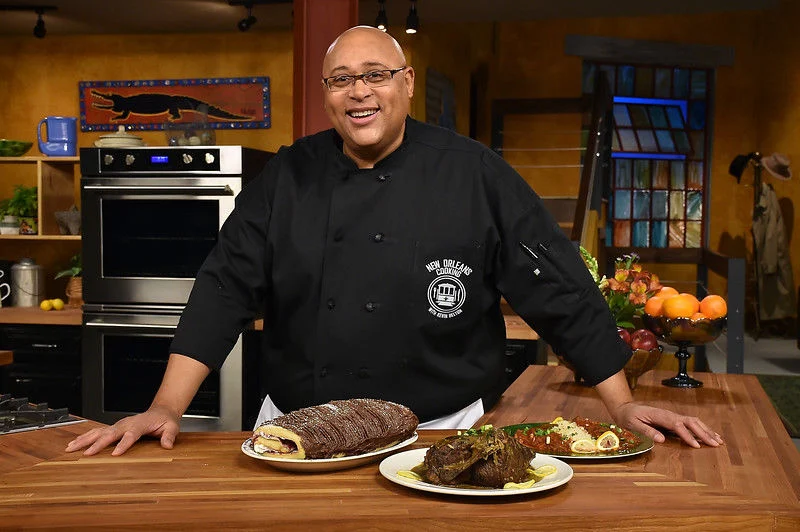 Kevin Belton was born in New Orleans, Louisiana in 1960. He is of African American, Native American, French, and English heritage. And all of those heritages appear in his cuisine. His mother was a school teacher. His father is from Bordeaux, France, hence, the French heritage.
He grew up in Uptown New Orleans and attended Our Lady of Lourdes Elementary, Brother Martin High School, and Louisiana State University. Fun fact: he played college football during his time at Louisiana State University.
His first experience with cooking came when he was a child, around six years of age. He helped his mother and grandmother in the kitchen at the time. He learned to make scrambled eggs, his first signature dish. And from his mother and grandmother, he learned how to cook Cajun and Creole.
American chef Kevin Belton started his cooking career by managing the store at the New Orleans School of Cooking. Eventually, he started teaching classes as a self-taught cook. For more than 20 years, Kevin has been a constant at the school.
Before becoming a television chef, he watched cooking shows regularly, including those by Justin Wilson, Julia Child, and Paul Prudhomme.
In 2016, he launched his show, New Orleans Cooking with Kevin Belton. In 2018, he launched his second television show, Kevin Belton's New Orleans Kitchen. This one showcased recipes including those created by his mother and grandmother, as well as local traditional dishes and those representing the melting pot culture of New Orleans.
He was awarded the Best Social Media award in 2019 by the Louisiana Association of Broadcasters. He now works as the Morning News Chef for WWL-TV.
As we said, he specializes in New Orleans cuisine and prepares intentionally simple recipes. His goal is to make cooking non-intimidating for people who want to learn to prepare New Orleans food.
Weight Loss Journey
Before we get to the Kevin Belton weight loss journey, we have to talk for a second about his personal life. Why? You will find out later on.
Kevin has been married to Monica Belton, and rarely cooks at home. He is an avid reader and loves reading mystery novels.
Now, why is his personal life so important? Because his wife was the main supporter of his weight loss experience.
Now, for the experience itself, Belton said in an interview, "I have been working on it for a long time. I do think about the food. I needed to do something. I was getting uncomfortable. I was told I was pre-diabetic and my blood pressure was also rising. So my wife and I decided to do something about it".
He used to be overweight, and he was also pre-diabetic. Kevin had rising blood pressure, and all of these complications encouraged him to start his weight loss journey.
Kevin found inspiration for his weight loss after discovering he was pre-diabetic. He added that this compelled him and his wife to take drastic actions.
Now, you might think he went onto some radical weight loss program. No, he and his wife Monica Belton joined a gym.
Because many of his fans and people in the United States of America suggested he had gastric bypass surgery to lose weight, he took to social media to share his weight loss secret.
What Is The Secret To Kevin Belton's Weight Loss Journey?
Kevin shared his thoughts for the first time in September 2019, in response to speculation by fans on Twitter. He said, "It has taken me over two years, but I've lost 130 pounds. I exercise every day with my wife and puppy, Cookie Monster".
He also said that he follows a low-carb diet, and eats food in smaller portions. Kevin is not a fan of no carb, because he couldn't follow it.
So, the secret is simple. Exercise plus low carb diet and small portions. That is how Kevin Belton shed more than 130lbs.
His methods were so successful that he wanted to share photos of his old clothes with his fans. He said he was giving away his clothes on Facebook due to his weight loss.
Kevin Belton Diet Plan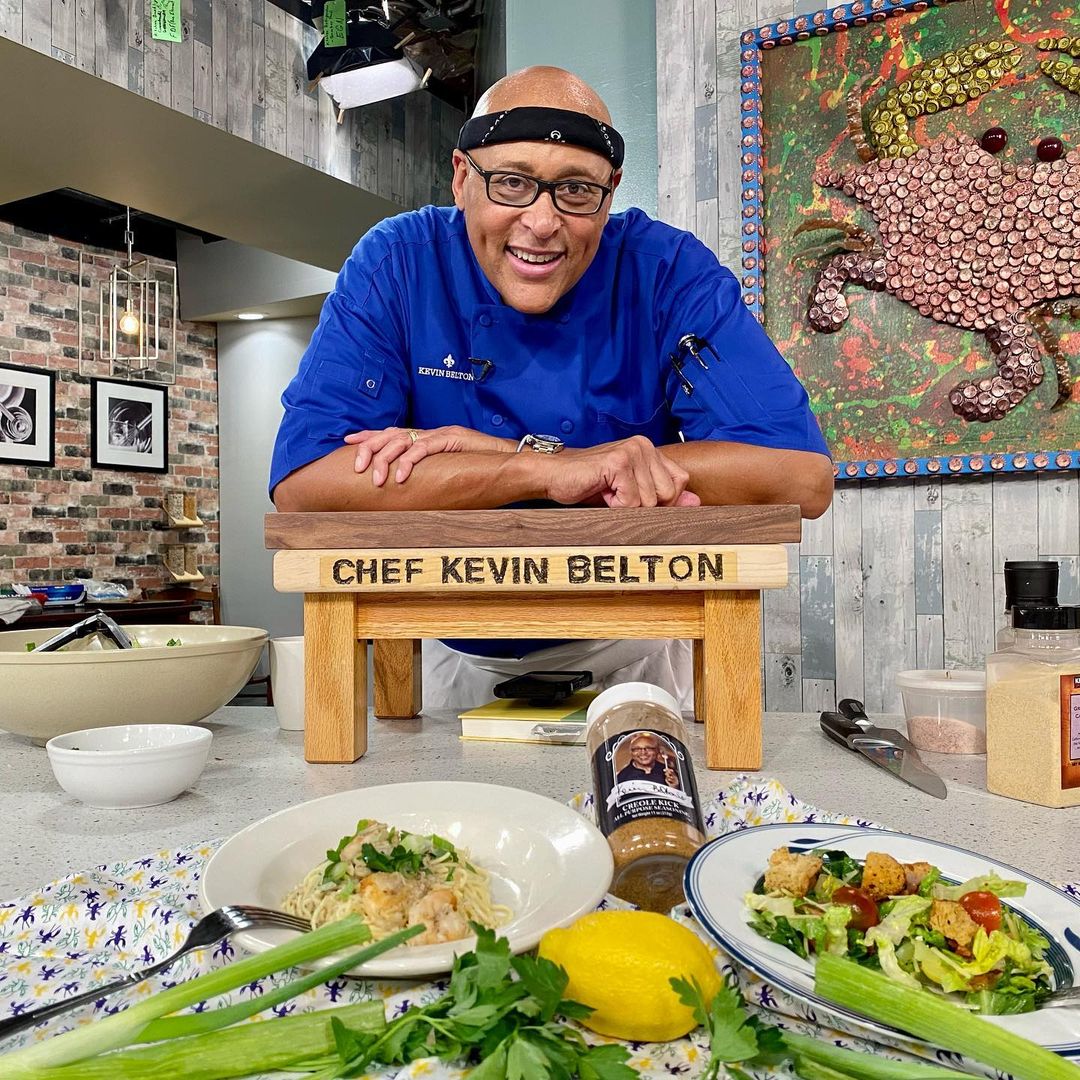 Can you learn something from Kevin Belton's weight loss experience? Of course, you can. For starters, you can also follow a low-carb diet.
This limits the consumption of carbohydrates and helps you avoid a lot of grains, starchy vegetables, and fruits.
Instead, you should consume food that is high in protein. Even Kevin said, "I eat low carb, not no-carb because that is just not for me. I eat a lot of smaller portions. It has taken a long time and been hard but worth it".
Kevin acknowledges that it does not feel good when you avoid eating food you loved a lot before. Getting used to something new in your diet is not easy. It takes a lot of effort and hard work. But in the end, you know that is the right thing to do.
Kevin also started drinking green tea instead of fresh juices.
Kevin Belton Workout Plan
Now onto the second part of the equation. Diet is nothing without exercise. You need a disciplined workout plan. What is unique about Belton is that he did not opt for some intense workout.
Instead, he took it easy. To get in shape, Kevin and his wife joined a gym. Yet, he does maximum workouts at home with his wife.
And he enjoys walking with his dog, Cookie Monster. That is something we can all do. He exercised every day with his wife. He only did 30 minutes of exercise daily, which is enough to lose some pounds.
Increased exercise raises the number of calories your body burns for energy.
The Most Important Lesson
The most important lesson you can take out of Kevin's journey is discipline. No matter how good your plan looks on paper, you will get results only if you stick to it.
If your plan is to work out 5 days a week, do it. Do not work out three days and then say it is enough. You have to be disciplined in order to succeed.
Consistency and discipline are paramount. Listen to what Kevin said after hearing about his pre-diabetic condition, "I had to do something about it. It's been over two years, and I still have some left to go, but my doc said I could easily have ended 10-20 years of my life. And I feel so much better and grateful for it".
That is the biggest benefit of any weight loss plan. You increase your life span and prevent diseases