Jaden Smith is a big celebrity in Hollywood. With a father like Will Smith, he got into acting early on. Young Jaden shined in the movie The Pursuit of Happiness alongside his father. Since then, the young star also appeared in The Karate Kid and Karate Kid 2. His latest movie is After Earth in 2013.
But rapper Jaden Smith has been a hot topic in Hollywood recently because of his ongoing problems with digestive complications. Digestive health has impacted his weight over the years.
Today, we will talk about Jaden Smith's weight loss and how his family intervened to get him back on track.
The Family Intervention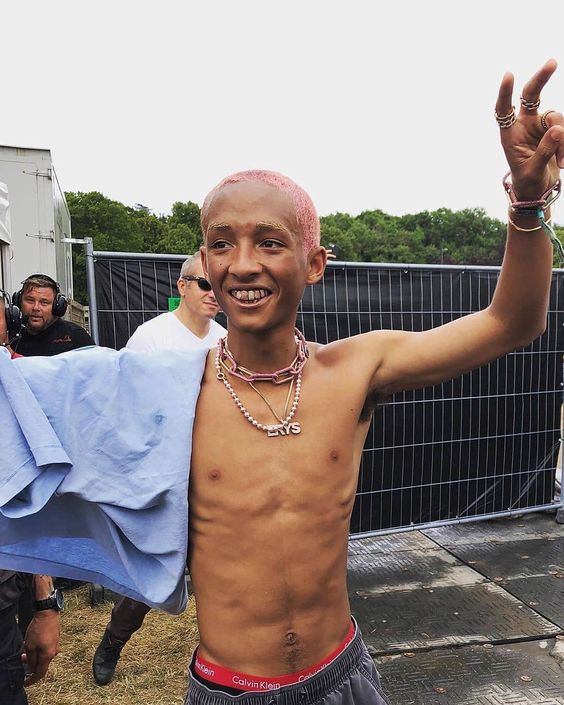 Jaden Smith had to work hard to get back his weight. Because of Jaden Smith's weight loss experience due to the vegan diet, he was becoming way too slim. His family held an intervention about his significant weight loss.
Jaden says, "I was able to work with the doctors and really get my vitamins and get my supplements and protein shakes. That's half of my diet. It's like a password that I have to find in my body. I'm like, 10 pounds heavier now at this point".
The young celebrity also reflected on his health improvement, saying he was able to put on the weight after his family members had an intervention back in 2019.
Jaden is the son of Jada Pinkett Smith and Will Smith. He has since maintained his weight and even started bulking up.
The famous rapper and American actor says "I feel like I'm keeping on my weight. I'm able to put on my muscle". But he still struggles with making sure he eats. Looking back to where he was in 2019, Will Smith's son says, "That was a long way from where I was when I Was at Coachella [that year] where I was just like, bones".
In September 2019, his Hollywood parents and his sister Willow Smith had an intervention. The Smith family confronted Jaden after they noticed he dropped a significant amount of weight due to his vegan diet.
Jada said, "We realized he wasn't getting enough protein. He was wasting away. He just looked drained, he was just depleted, he wasn't getting the nutrients". And Will Smith agreed, saying, "There was even grayness to his skin. We got really nervous".
Even Jaden admitted that at the time he wasn't consuming enough food during the day. He was eating only two meals per day, some days even one. Yes, that was one big meal, but it wasn't enough.
Is Jaden Smith Vegan?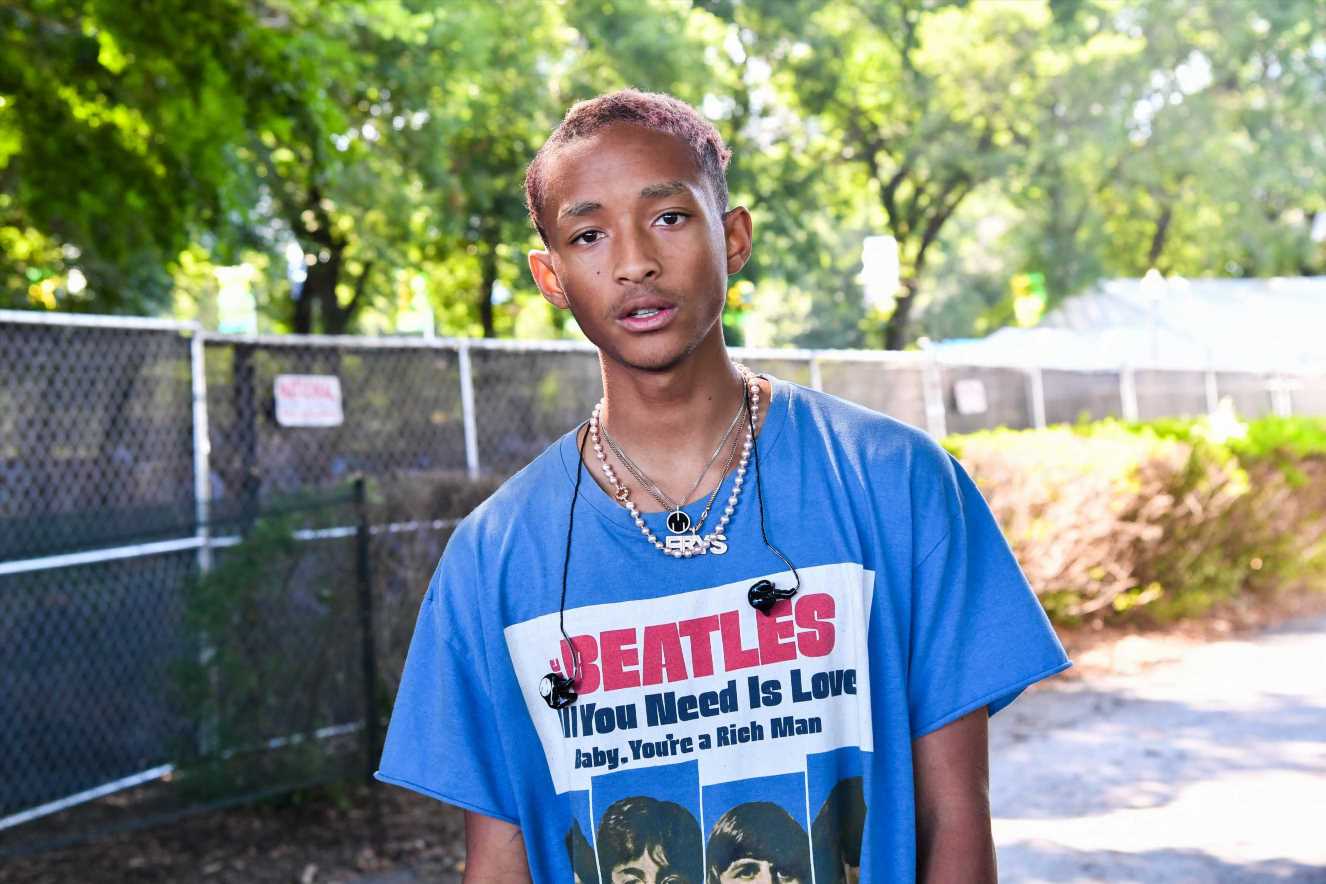 Jaden Smith has lived in the spotlight his entire life. He starred in his first movie alongside his dad when he was only eight. Since his acting debut, Jaden has continued acting, but also made a name for himself as a musician, fashion designer, and environmentalist.
Many fans ask whether he is a vegan. But the answer is no. Jaden stopped eating meat, mainly for the environment. He is also lactose intolerant. Yet, he hasn't given up animal products completely. Jaden encourages people to cut down on meat. Speaking about his activism, Jaden has opened plant-based food trucks and designed vegan leather shoes.
The young star started paying attention to the environment at a young age. When he was only 14 years old in 2013, he encouraged people to support a worldwide tree-planting project called The Canopy Project.
After he turned 15, he saw the documentary Food, Inc., a documentary examining food production in the US. That documentary made a big impact on Jaden. After that, he took to Twitter and encouraged others to watch it.
In 2015, he co-founded the company JUST Water. It provides an environmentally friendly alternative to water in plastic bottles and aluminum cans. He says, "By packaging water in bottles made from paper and plant-based plastic, JUST Water is reducing the amount of harmful greenhouse emissions while helping to preserve the environment".
In September 2017, he officially announced giving up on meat. He simply tweeted, "I am a vegetarian". Some fans doubted his claim, because in his song Perry Aye, he sings about eating calamari, which is a squid dish.
What He Does Do Now?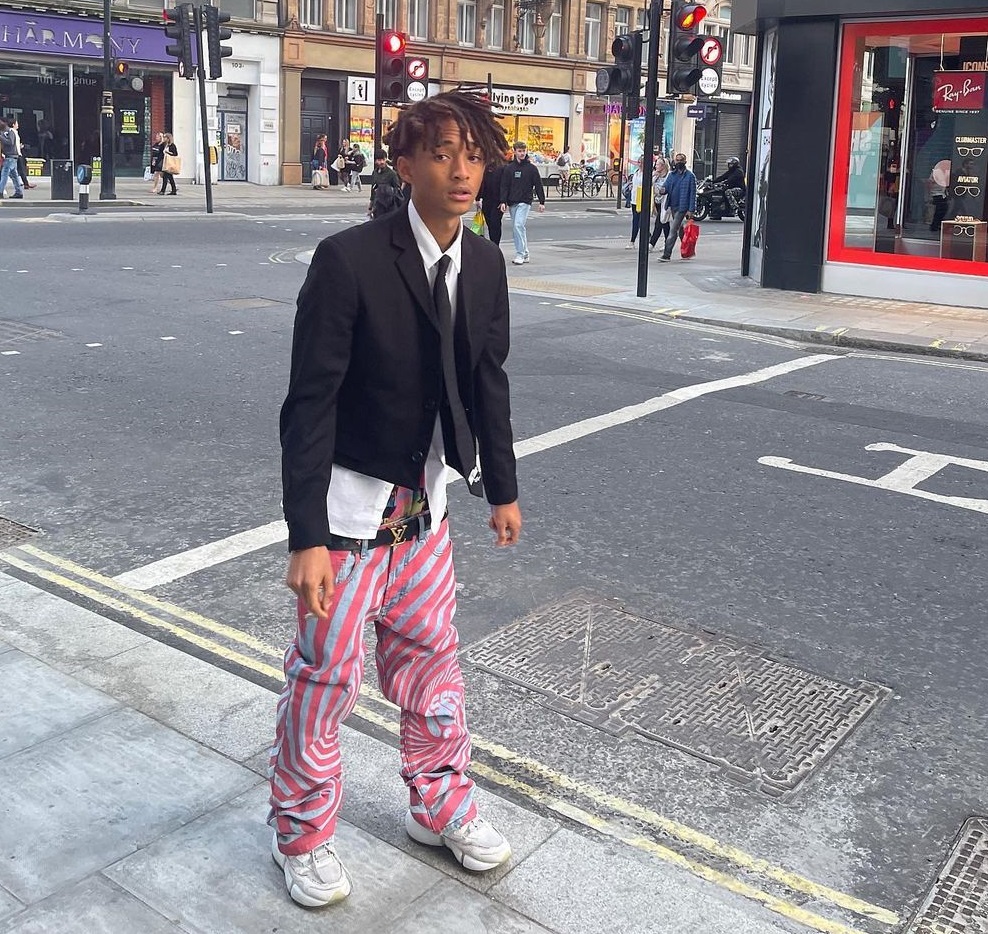 Jaden still doesn't eat meat. But because of his parents' intervention, he follows a vegetarian diet rather than a vegan diet.
He says, "I also just wanna say that I'm vegetarian, that I've tried to be vegan. I'm vegetarian, you know, I've tried to eat vegan meals. I'll go vegan for a week or so but for the past year I've been vegetarian".
The musician explained that his poor health was caused by the fact he would skip meals, not because of the vegan diet per se.
And he has come a long way since the 2019 Coachella festival, a point in life where he was at his skinniest.
The Karate Kid star has added 10 pounds to his body and feels like he is keeping on his weight. He is even able to put on some muscles.
Showing Off His Muscles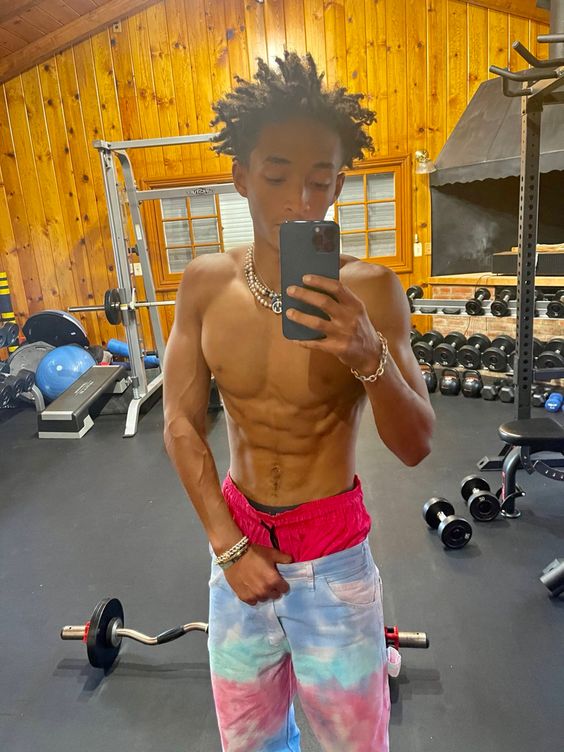 In March 2022, the rapper and actor showed off his ripped muscles in a shirtless selfie on Instagram before going to perform during the Justice Tour by Justin Bieber.
He captioned the photo "on the road again", including a photo of his sleek hotel room and Louis Vuitton luggage.
Jaden Smith has been working on gaining weight since his parents intervened about his rapid weight loss. Will said his son even had dark circles under his eyes and grayness to his skin.
But the young celebrity is feeling great now.
Yet, the photo of his shirtless selfie has been removed from his social media account. The young actor and singer has said he changed up his diet and started adding muscle.