Your toddler's first sleepover is a significant milestone. Now that they are more independent (and maybe even potty trained!), you can feel more confident about having them stay with a friend or family member. The following tips will help you and your little one make the experience positive. With so many ideas for toddler clothes and preparing your child, you're sure to be ready for a great night with the sitter! 
Talk About It Together
Once you know your toddler will be spending the night somewhere, it's an excellent idea to talk about it. First, tell them who they'll be staying with, like their aunt or grandma. Next, explain what you'll be doing. Remind them that they'll have a ton of fun during their sleepover. You can also reassure your little one that you'll be back shortly and that their loved one is excited to have them. 
Answer any questions about the sleepover and then revisit the subject with them as it gets closer. They'll feel more relaxed when they know the details of their happy get-together. You'll also feel better that your toddler isn't caught off-guard. As you chat, let them suggest some of their favorite toys or clothing that they would like to take with them. You can also remind them that they can help you pack their overnight bag. 
Pack Their Bag for Coziness and Comfort
A sleepover doesn't require much clothing, so plan on packing light and straightforward. If your child will arrive at their sleepover in the evening, the good idea is to have them wear their toddler pajamas. Cute PJ sets for toddler boys and girls look just as adorable as any daytime outfit. They'll also keep your little one feeling cozy while leaving less for the babysitter to do at night. 
Along with making toddler pajamas your main outfit, you can save space in your bag with the help of toddler outfit sets and convenient one-pieces. Add pants or shorts on top of a bodysuit for a look that easily converts from evening to daytime. 
Along with comfy clothing, you should pack underwear or training pants. You'll also need socks and shoes to use while you travel or if you think they'll be spending some of the morning hours outdoors. Add an extra outfit to the bag, just in case there are any spills or messes. 
It would be best if you also packed toys and toddler reading books for nighttime. Blankets and plush animals can help to keep your little one feeling secure. Sippy cups and your toddler's favorite snacks will make them feel like they're spending the night at home. If your child has comfort items they're used to, pack those in their duffel. These may include bath toys or even utensils.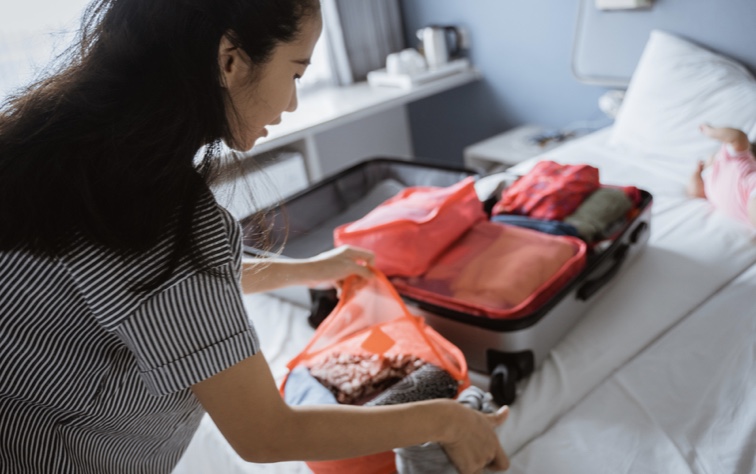 Leave Helpful Notes for the Sitter
Even if you're using an experienced sitter, your child has their own unique needs and desires. Make sure they know about them! Explain if they like a cup of milk before they brush their teeth or prefer a set of storybooks to help them get to bed at night. 
Along with bedtime instructions, give them information about food sensitivities and preferences on television or tablet time. At the bottom, provide your cell phone number and another backup number in the rare case they can't reach you. A list of local non-emergency lines can help your sitter feel more comfortable. If you want them to get to bed at a particular hour, let your sitter know ahead of time. 
Plan to Check in
Whether you're taking a break to recharge or attending to an important matter, create some time in your schedule where you can check in with your child. Call on the phone or do a video chat. While anytime is good, the best moment is just before bed when you can wish them goodnight and reassure them that you'll be back soon. 
Try to check in with your child only once, except if you need to text the sitter about essential things like feeding or activities. Keep things brief and positive. Asking them a couple of questions about their sleepover will make them feel extra-loved. Take a moment to see if your babysitter has any questions before bedtime. Your check-in will be a much-appreciated end to a happy evening. 
Stay Calm!
It can be difficult for parents to send their children on their first-ever sleepover. After all, it's often one of the first times you're away from your toddler. As you spend the night out, it's most helpful to you to stay calm and focus on the positives. 
While you complete your responsibilities or engage in self-care, your little one strengthens a vital bond with a friend or family member. A new experience will help them learn and grow. You will also find yourself more relaxed and engaged when you arrive back. A positive sleepover experience can help to make overnights easier in the future. A calm attitude is the best way to get everyone through the night as peaceful and rested as possible.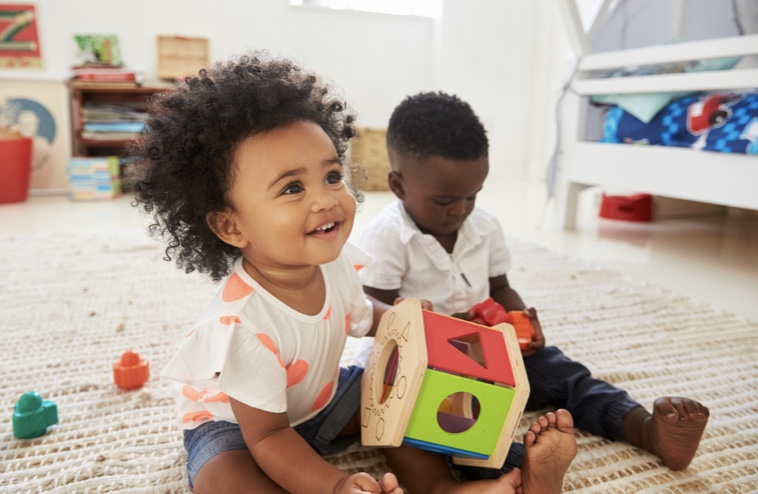 Having a Fun Night Out
When you take the time to prepare for your toddler's first sleepover, everyone can have a fun night out. Your child will appreciate their time with their sitter while you take a moment for yourself. The right toddler supplies and routine will make the process easy and stress-free. After one experience, you will find it simple to prepare for a sleepover in the future!