Are you a sun and sand lover who's looking for the perfect coastal destination? Whether you're in search of gorgeous beaches with sparkling oceans to explore, fun activities to take part in, or vibrant nightlife, there's something for everyone when it comes to beautiful coastlines. Identifying the optimal holiday location amongst the seemingly endless possibilities can be daunting, but we're here to help!
In this blog post, we'll provide all the insight and tips you need to find your dream coastal destination that offers both relaxation and exhilaration. So buckle up because it's time for an unforgettable journey along some extraordinary shorelines – just let us know where you want to go!
Research the local climate of your desired coastal destination
If you're planning a beach vacation, researching the local climate of your desired coastal destination is a crucial step in ensuring that you make the most out of your time there. A quick glance at the average temperatures and precipitation levels can help you pack appropriately and plan activities that are best suited for the weather.
For example, if you're headed to a destination with hot summers and mild winters, you might want to plan your visit during the shoulder season when crowds are smaller and prices are lower. Understanding the climate of your destination can also help you appreciate its natural beauty. From gentle sea breezes to picturesque thunderstorms, the weather can be a defining characteristic of any coastal location. Therefore, before you set off on your next beach adventure, make sure you take the time to research the local climate and plan accordingly.
Check out beaches with different features
Looking for a beach that offers more than just sand and waves? Look no further! There are plenty of beaches out there with unique features that will make your day in the sun even more exciting. Whether you're looking to swim, sunbathe, surf, or snorkel, there's a beach out there that will meet your needs.
Imagine swimming in crystal clear waters, soaking up the sun's rays in a secluded cove, catching waves on your surfboard, or exploring the depths of the ocean with your snorkel gear. Furthermore, you can always check places like the Poipu resort for instance if you wish to visit Hawaii, or beaches in Costa Rica, to get an idea of the activities and features available for you to enjoy. With these tips, you can be sure to find a coastal destination with all the right features for your perfect day in the sun!
Consider any nearby attractions that can be accessed during a beach vacation
A beach vacation is an excellent opportunity to unwind and relax, but sometimes it's good to mix things up. Luckily, there are often plenty of nearby attractions that can be accessed during your coastal getaway. Maybe you'll discover a picturesque town with charming shops and restaurants, or stumble upon a nature reserve perfect for hiking.
Whether you're interested in local museums, water parks, or historical landmarks, a beach vacation offers a wealth of opportunities to explore and experience new things. The best part? After a fun-filled day of adventure, you can return to the soothing sounds of the waves and the warm sunshine on your skin. It truly is the best of both worlds!
Narrow down your choices by looking into hotels and restaurants close to the beach
When it comes to planning a seaside getaway, there's nothing quite like having a cozy hotel room or a delicious meal right by the water. By focusing on hotels and restaurants located close to the beach, you can elevate your entire trip and make the most of your time in the sun.
Regardless if you're searching for a luxury resort with oceanfront views or a quaint bed and breakfast just steps from the sand, narrowing down your choices based on proximity to the beach is a great strategy for curating a memorable vacation experience. From fresh seafood to fruity cocktails, beachfront dining options are often some of the best places to soak up the local culture and enjoy the scenic surroundings.
Compare prices for various activities and services in each location
One important consideration when planning a vacation is the cost of various activities and services in the location you're considering. It's always a good idea to compare prices for things like tours, dining, and accommodations in different areas before you make a decision. For example, you might find that a beach town in one state has much lower prices for a boat tour than a popular tourist destination in another state.
Doing some research and comparing costs can help you be sure that you're getting the most value for your money and that you don't overspend on certain activities or services. Plus, you might even discover a hidden gem of a location that offers everything you want at a fraction of the cost of more well-known spots.
Find out what type of safety precautions are taken at each beach
Before heading to the beach, it's important to understand the safety precautions each one takes. From lifeguard stations to warning flags, every beach has its own set of rules and safety measures in place. Some beaches may have stricter guidelines, such as no swimming after dark or no alcohol consumption, while others may have a designated area for water sports. It's crucial to pay attention to warning signs and take them seriously to avoid potential hazards.
Additionally, it's always a good idea to bring sunscreen, and water, so you can stay hydrated throughout the day. So, before you hit the beach, take the time to research the safety measures in place and be prepared for a day of sun, fun, and of course, safety.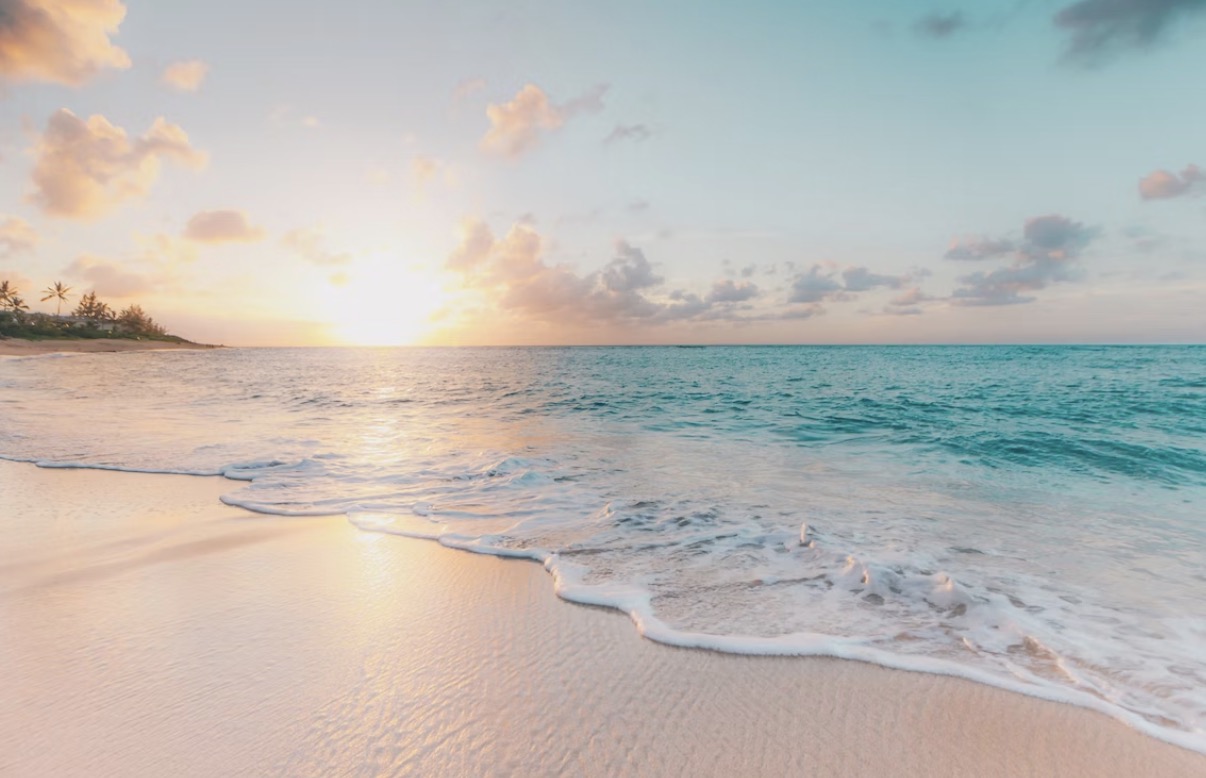 While there's a seemingly endless supply of coastal destinations to choose from for sun and sand lovers, taking some time to do research before making a final decision is key to having the perfect beach getaway. Be sure to consider the local climate, the variety of beaches and activities available in your desired destination, nearby attractions you can visit while on vacation, as well as hotel prices and services provided.
Most importantly, look into what type of safety precautions are taken at each beach. With this information in mind, you'll be able to confidently decide which coastal destination is right for you. There's no better way to enjoy the summer than by taking an unforgettable beach vacation. Thanks for reading and good luck!