Are you dreaming of giving your home a facelift? A home renovation project can be exciting, but it also comes with the stress of trying to figure out how to pay for it. Renovations often come with unexpected costs and plenty of tough decisions when it comes to where and how much money should be allocated in order to get the job done right – without breaking the bank!
Luckily, we've got great tips on budgeting for your home renovation – from determining costs upfront so you know what you'll need, honing an understanding of materials so that you can make smart purchasing decisions, balancing aesthetics & durability as well as other kinds of necessary prep work. Read on to find out how planning ahead can help you save money throughout your entire renovation process.
Consider your budget
Are you considering a renovation project, but unsure about where to start? One of the crucial steps is determining your budget. It's vital to know how much you can afford to spend before you begin. Defining and sticking to your budget can prevent overspending and disappointment.
Before getting started, consider your finances, including how much you can realistically spend and how to allocate funds to the different parts of your project. Remember to consider the big picture, cost-wise, and plan accordingly. A renovation can transform your home, so be smart when making financial decisions.
Also, make sure you understand the true cost of a project before diving in. In addition to supplies and labor costs, look into any potential permits or fees that may be required for your renovation, as well as any additional taxes or interest associated with financing.
Research materials and supplies
Once you've established your budget, it's time to research materials and supplies. Many home renovation projects require the use of supplies that offer both practicality and beauty. You will need to consider the aesthetics, durability, quality, and cost when selecting materials for your project.
Be sure to explore different stores and compare prices. For example, a front door replacement might require researching the cost of energy-efficient models, as well as comparing prices for wooden and iron doors. It can be helpful to take a look at how different materials will work with your home's style.
Additionally, you'll want to check out the best options for the job. For instance, if you are planning on replacing windows, compare different types of glass and window frames to find one that is both energy-efficient and cost-effective.
Look for DIY options
When it comes to home renovations, many people assume that they'll need to hire a professional for every single task. However, it's worth taking a closer look at your project to see if there are any DIY options available to you.
For example, painting a room or installing a new bathroom sink are both tasks that can often be accomplished by a determined homeowner with a little bit of research and some elbow grease.
Not only can tackling these projects yourself save you a significant amount of money, but it may also give you a sense of satisfaction and pride in a job well done. Also, if you find yourself stuck during the project, don't be afraid to ask for help from friends and family who may have experience in home renovations.
Calculate labor costs
If you decide that you need to hire professionals for your renovation project, the next step is to calculate labor costs. You should create a list of tasks involved in your project and then research how much it will cost to have a professional complete each task.
Be sure to ask around and get estimates from multiple contractors before making any commitments. It's also important to factor in any additional fees or costs associated with hiring a contractor.
Finally, make sure you look into the contractor's experience and references before signing any agreements. It can be helpful to talk to past clients to find out about their experiences with the contractor. The last thing you want is for your project to end up costing more than anticipated because of an inexperienced contractor.
Keep in mind that the more knowledgeable and prepared you are before starting a project, the less likely it is that you'll face any unexpected costs. Doing your research upfront can ensure that everything goes smoothly and that you save money throughout the process.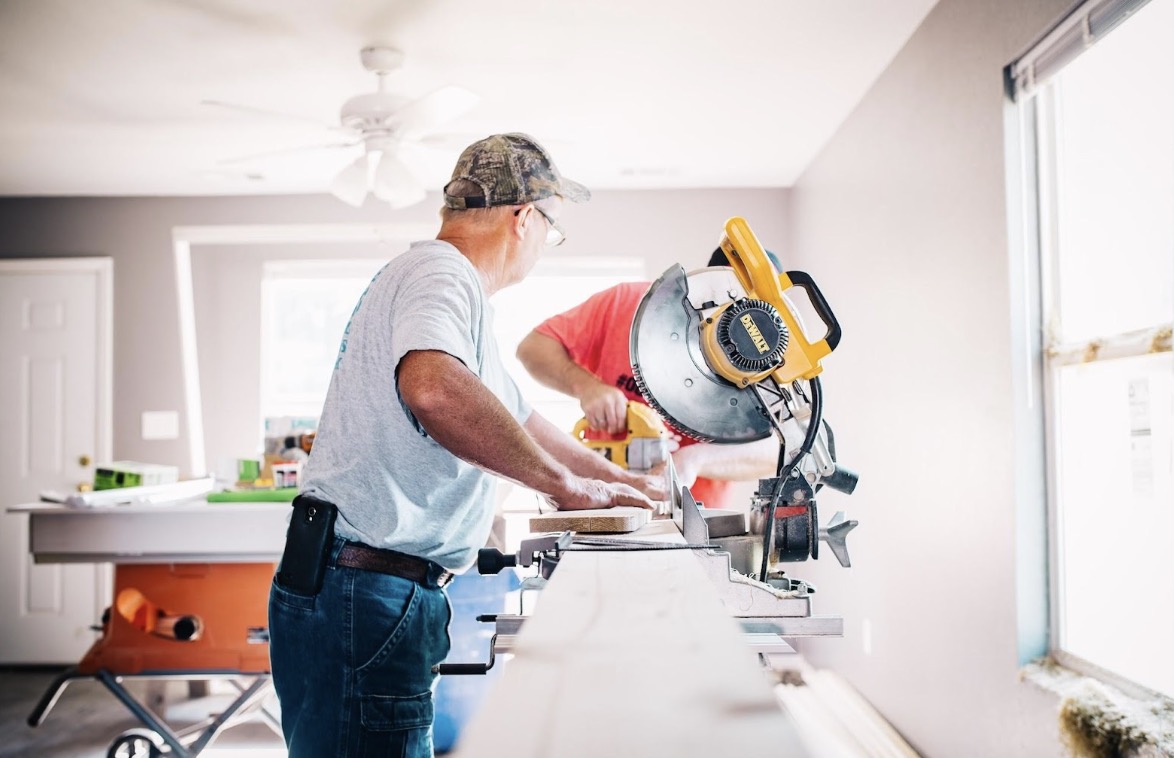 In conclusion, conducting a successful home renovation on a budget requires careful planning and consideration. It's essential to determine a realistic budget, do your own research on materials, consider DIY options where possible, and thoroughly calculate labor costs. By paying attention to these aspects, you can ensure a smooth renovation process that aligns with your financial constraints. Remember, a well-planned renovation can add not only functional and aesthetic value to your home but also a sense of personal fulfillment.