Gender reveal parties are some of the most popular parties lately. Moms plan them at different times. Sometimes they plan it when they are two and a half months old. Other times, they plan it when they are four months old. It all depends when they found out the gender of the baby.
However, some moms wait a bit longer to make sure there are no complications with their pregnancy. Generally speaking, between 18 and 20 weeks is the best time to have a gender reveal party.
Now that we sorted out the when, let's talk about the how. What can you do to reveal the gender of your upcoming baby? We have a couple of creative ideas to think about.
1. Baby Shoe Gender Reveal Idea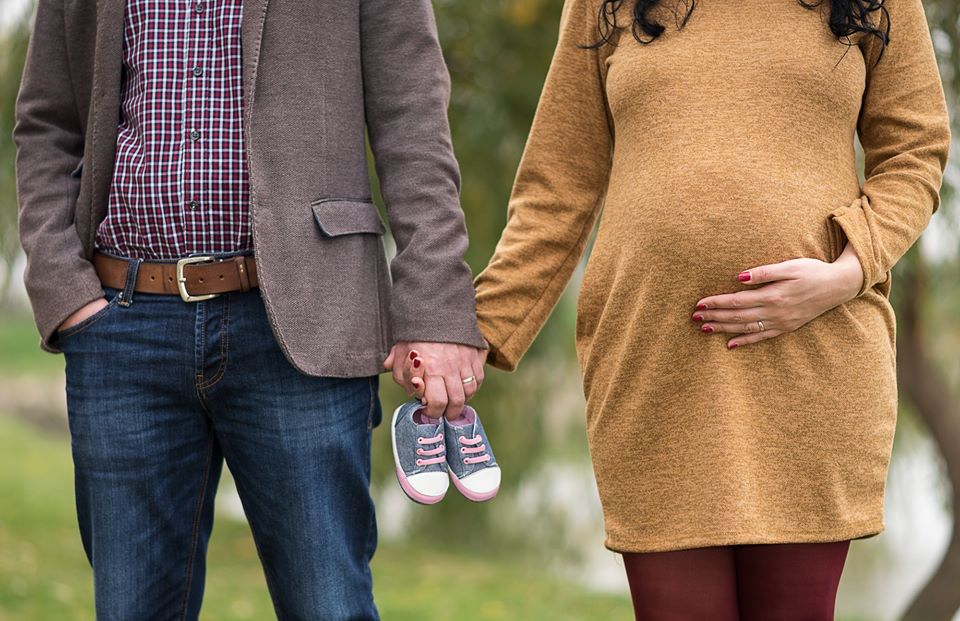 The devil lies in the details, right? Or in other words, subtle ways are sometimes better than more obvious ways. This idea is both subtle and obvious. Just post a picture with shoes for the baby. In most cases, people will guess the gender.
2. Peek-A-Boo Gender Reveal Card – Printable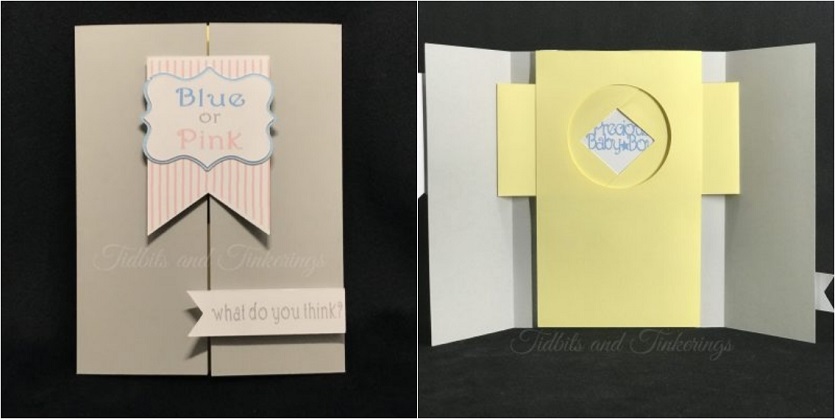 We love DIY cards and ideas. They are easy to make, and creative for the public. Check the instructions how to make this card.
3. Ribbon And Bow On A Belly Gender Reveal Idea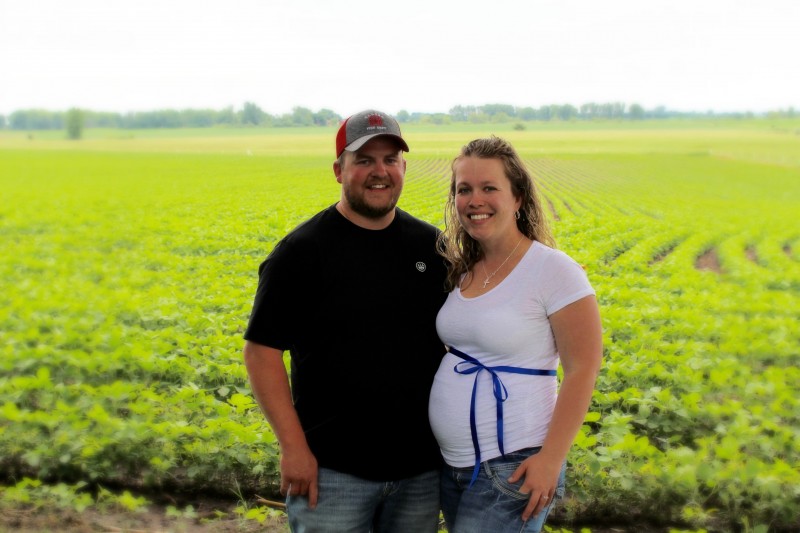 We talked before that sometimes just a single simple detail will do the work. Well, a blue ribbon tied around the belly definitely says it all. Or if you have a girl, a pink ribbon, of course.
4. Sonogram With A Bow Or A Tie Gender Reveal

A lot of mothers use the sonogram to announce they are pregnant. But you can also use it for a gender reveal. You'll just need to get a bow or ribbon to attach to it. Or if you are handy with photo editing apps, take a picture and edit it with a bow.
5. DIY Gender Reveal Playdough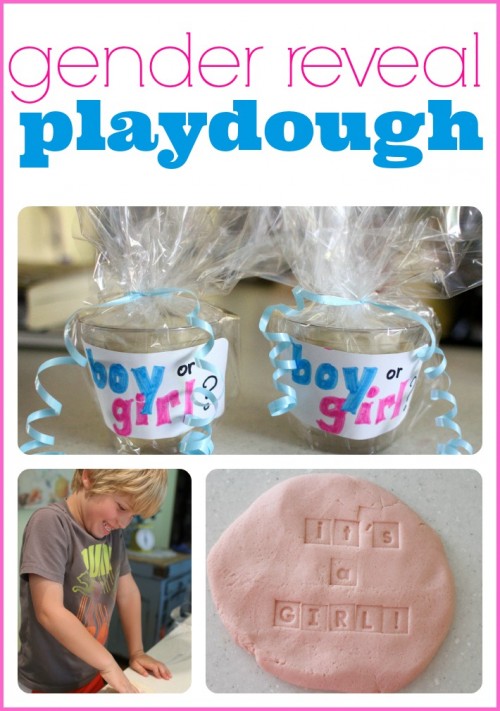 Playdough is a great game for kids. It is fun and it let's your kids work on their sensory and motor skills. Most importantly, it doesn't leave a mess behind. Well, now you can use the same playdough to reveal the gender of your upcoming baby.
6. Gender Reveal Color Confetti Poppers DIY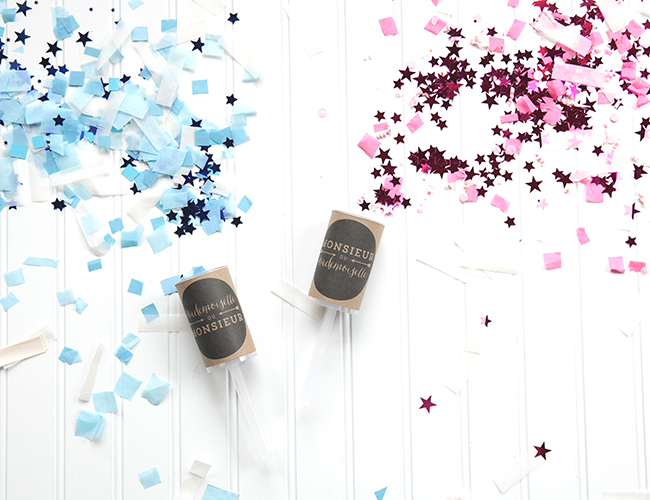 Most of the gender reveal ideas focus on the color. It is one of the simplest ways to announce the gender. Blue is for boys, and pink is for girls. Whether you use a ribbon, or in this case confetti, it is all about the colors.
7. Gender Reveal With Colored Squirt Gun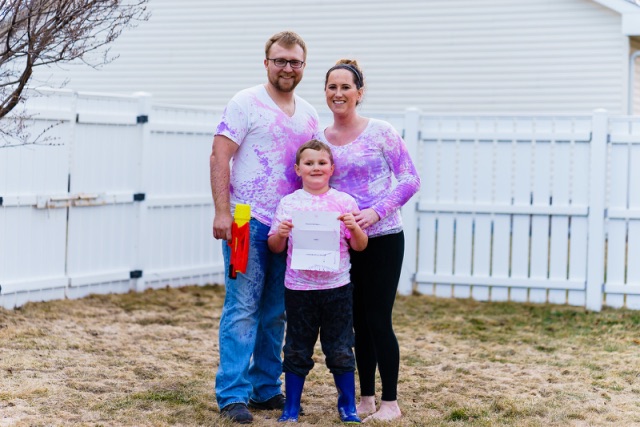 Why don't you have some fun while trying to reveal the gender of your baby? Squirt gun will let you and your partner, and even your kids, have some fun while playing. Just remember to wear white shirts. And then the color of the squirt gun will tell the story.
8. Gender Reveal By Blowing Up Balloons (One Is Pierced)
You can make a cute videos blowing balloons with your partner. Make sure to pierce one. And then post the video to Instagram. You should have some fun revealing the gender.
9. Hershey's Bars Gender Reveal With Printable Covers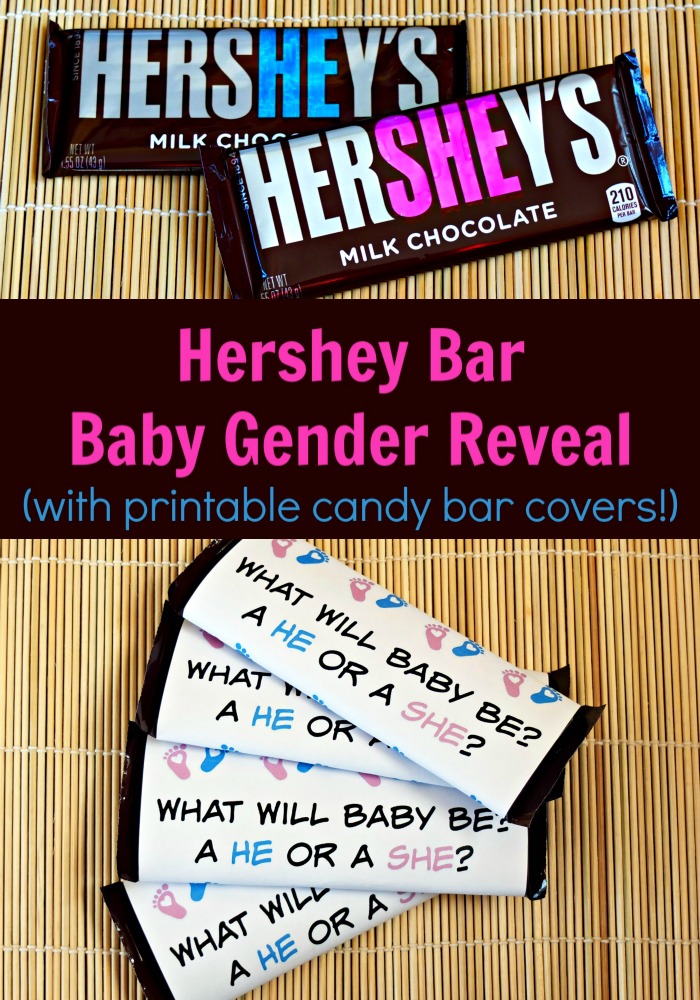 Hershey is among the most popular chocolate companies in America. They also help you reveal your baby's gender. The name of the company contains both "he" and "she". It is up to you to paint the right pronoun.
10. Box With Balloons Gender Reveal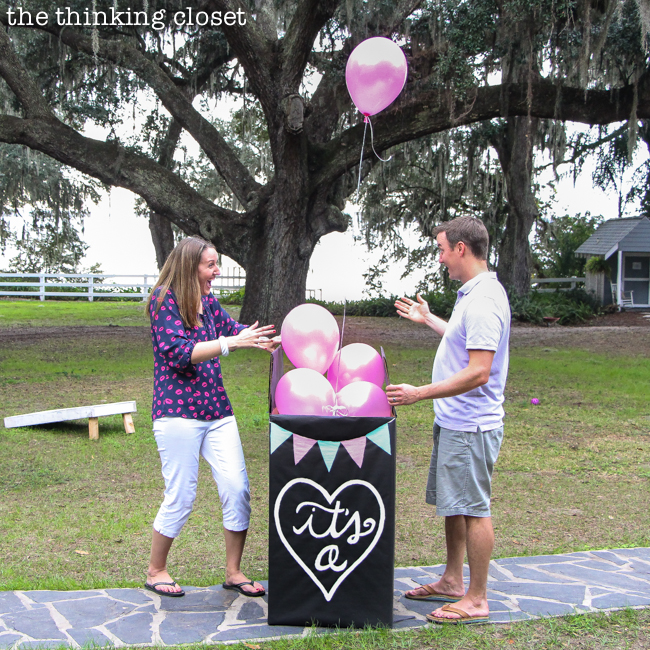 We had a gender reveal idea with popping balloons. Well, now we take the same idea to a whole new level. Add this box of balloons in your yard and let them fly.
11. Gender Reveal While Doing Home Remodeling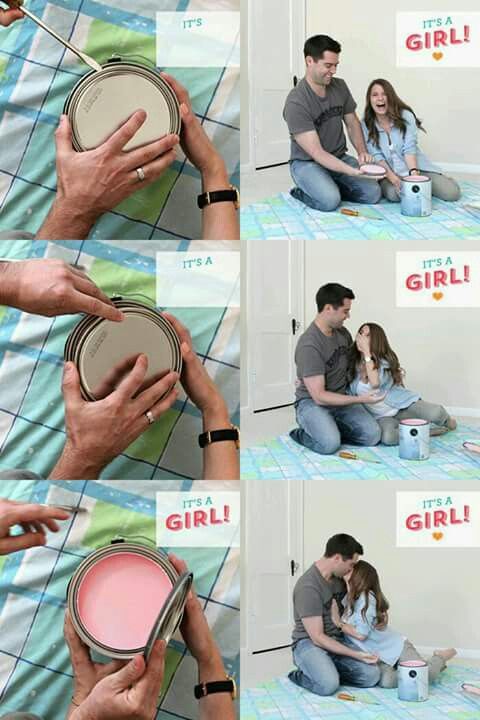 A new baby in the home usually means remodeling. You have to paint the nursery, add some new furniture, baby-proof the home, and so on. Well, you can use the remodeling as a gender reveal idea. After all, once you paint the nursery, people will know the gender of your new baby.
12. Colored Powder Gender Reveal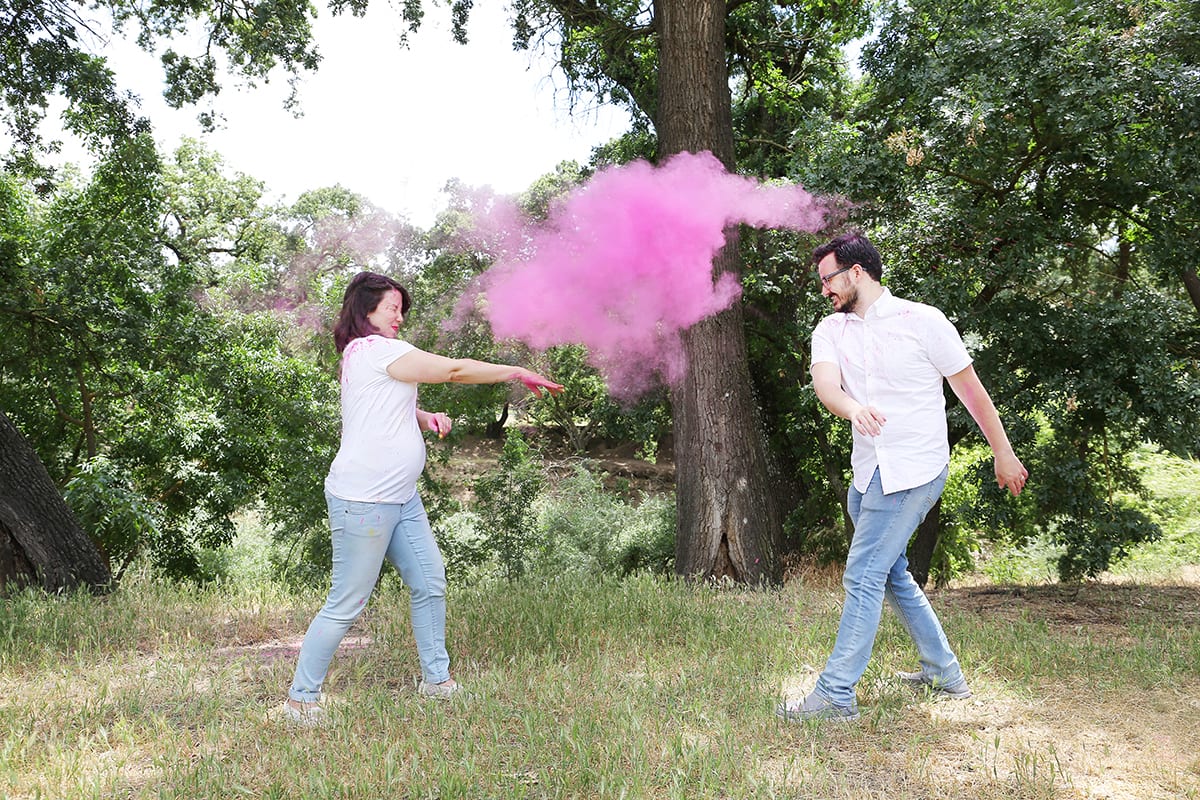 As in many cases, the color says it all. A powder is another way to show your friends what you expect. Just be careful not to burn anything around with the powder.
13. Gender Reveal Scratch Off Cards – Printable DIY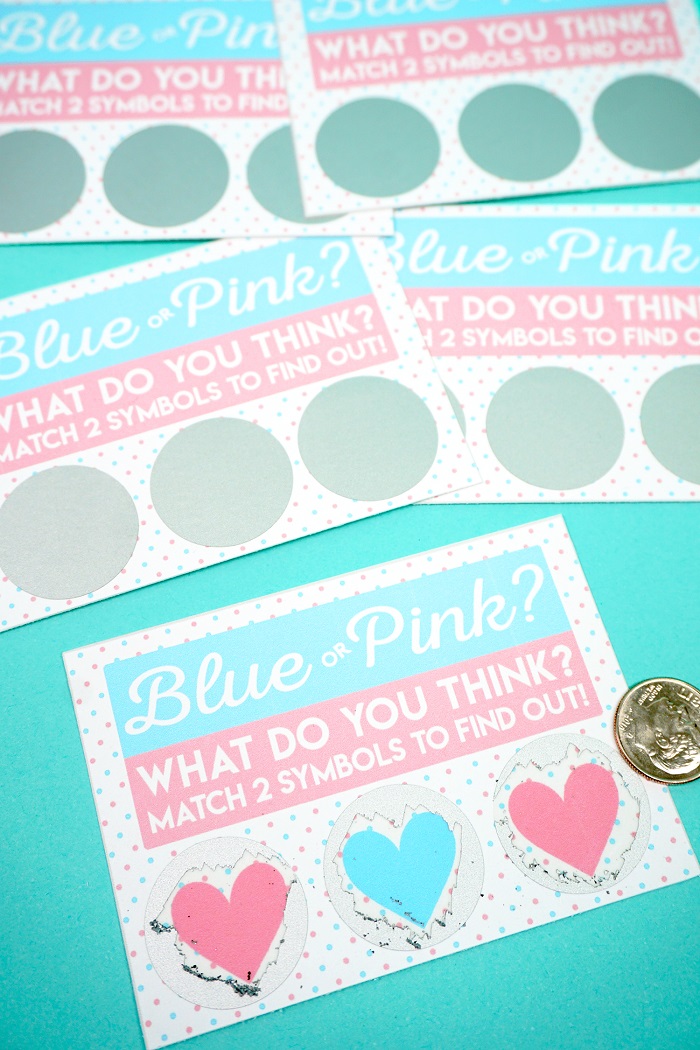 These printable cards will cost you less than a few bucks. And you can even make them on your own. If you like, you can send them to your friends so they scratch off. Interesting, right? Make them part of the process.
14. Blowing Glitter Of Confetti Gender Reveal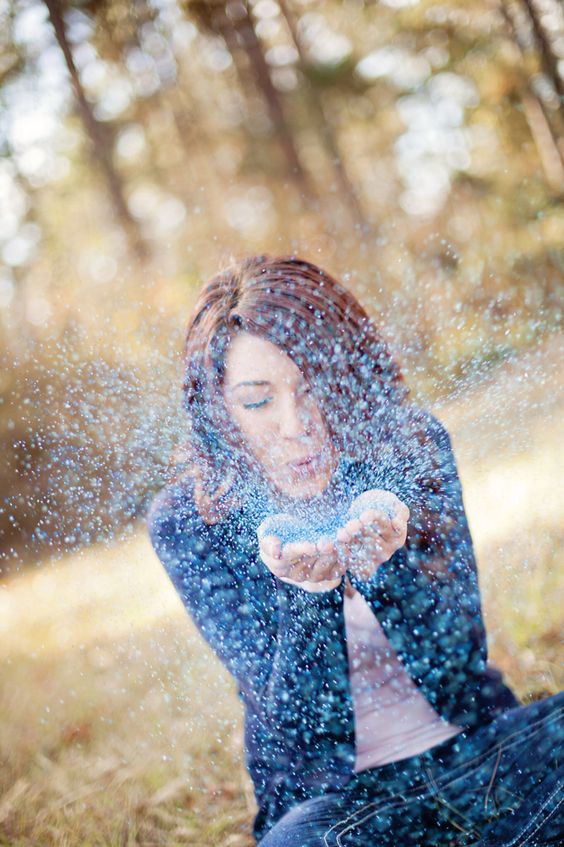 We had a similar idea. Confetti, powder, whatever suits you. As long as it is the right color. Not to mention, you get a darn nice Instagram photo, right?
15. Jack-O-Lantern Gender Reveal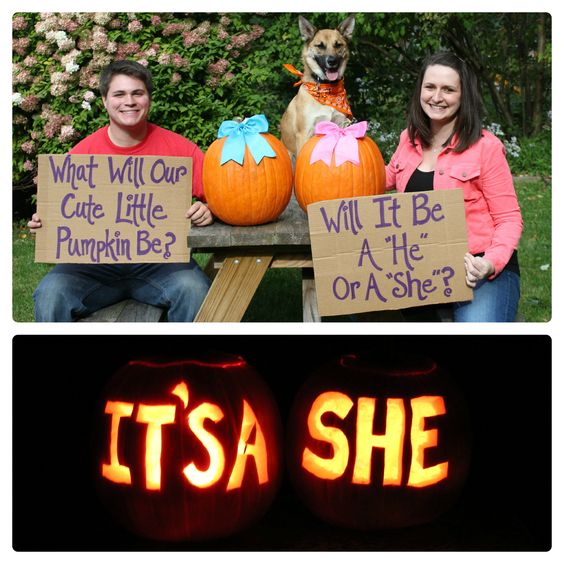 Whether it is Thanksgiving or not, a Jack-O-Lantern is a creative decoration. But in this case, it serves for more than a decoration. Carve the pumpkin so that when the night comes, you reveal the gender. Just make sure to tease your friends during the day. Make them guessing and increase the intensity.
16. Gender Reveal Volcano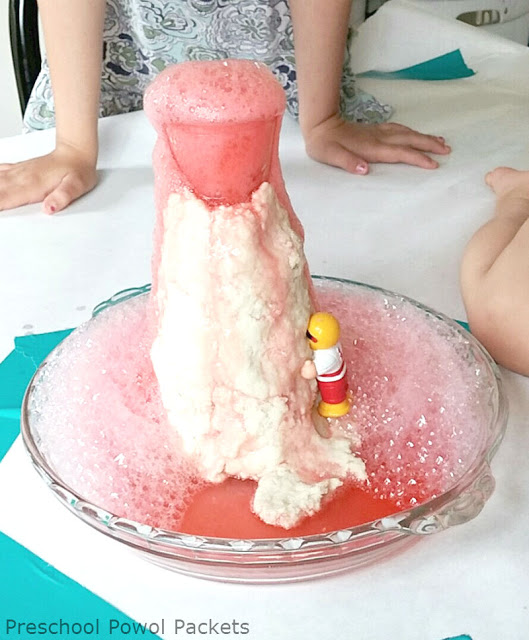 This volcano is something that will get you working in the kitchen. With a title like that one, you can guess what it is. And if you already have kids, you can involve them in the making as well. Tell them it is a science project.
17. Handprints On Belly Gender Reveal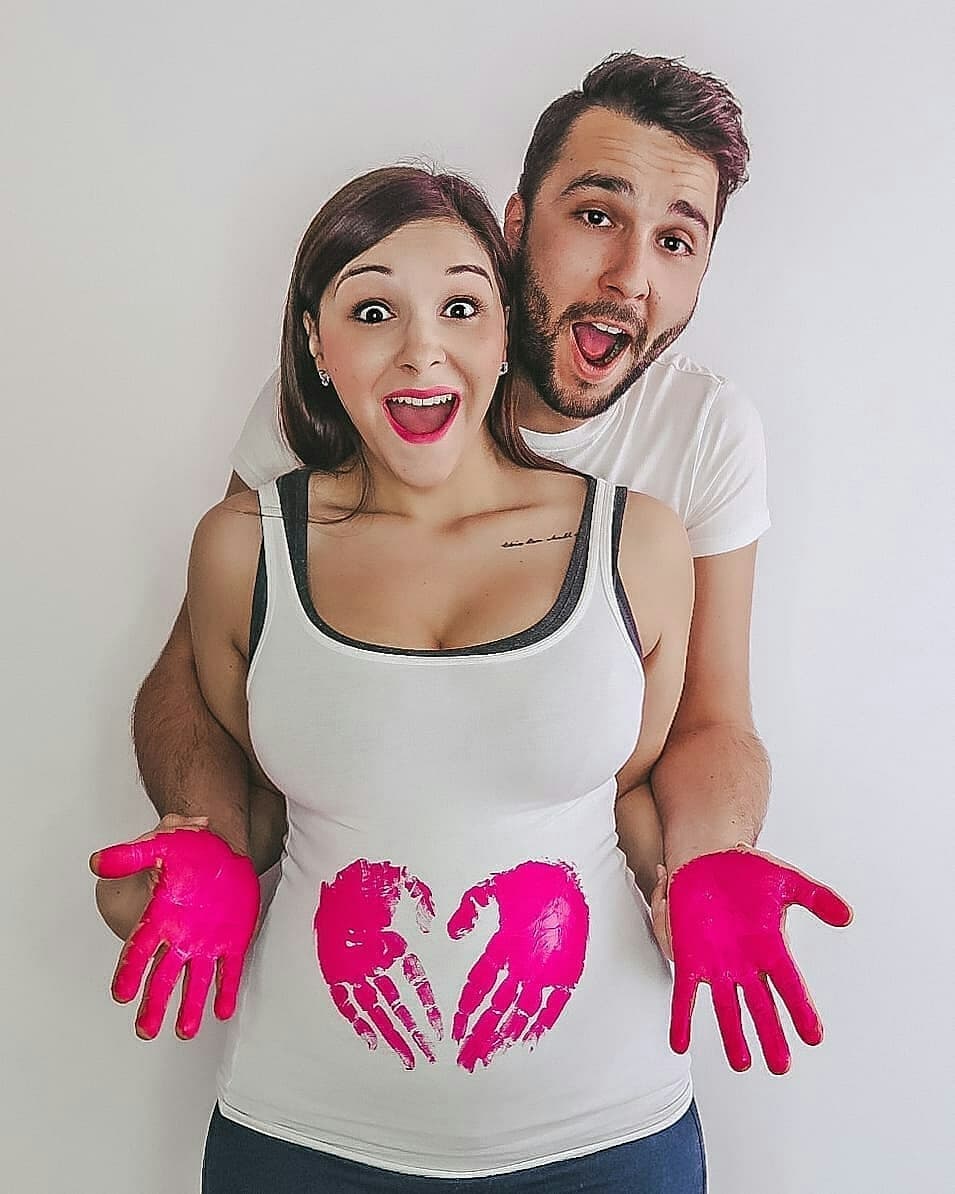 We finish off the list with something obvious and simple. Just apply paint on your hands, hug your partner, and leave the rest to viewers.
That would be all. As you can see, most gender reveal ideas revolve around the color of the confetti, paint, powder, ribbon, or anything else. It is easy to come up with other ideas.
And if you have any other creative ideas, feel free to share them in the comments section.