How do I make paper flowers? What kind of paper can I use for paper flowers? If you have these questions, read on. We will give you a couple of tutorials for different paper flowers.
But most importantly, let's start by answering what type of paper to use? The best paper is cardstock. While you can use different materials, cardstock works the best.
Cardstock is a paper stock that is thicker and more durable than normal writing or printing paper. At the same time, it is thinner and more flexible than paperboard.
So with that in mind, let's go over the tutorials. We leave at you to find the best flower you want to make. Options are a plenty.
1. Crepe Paper Roses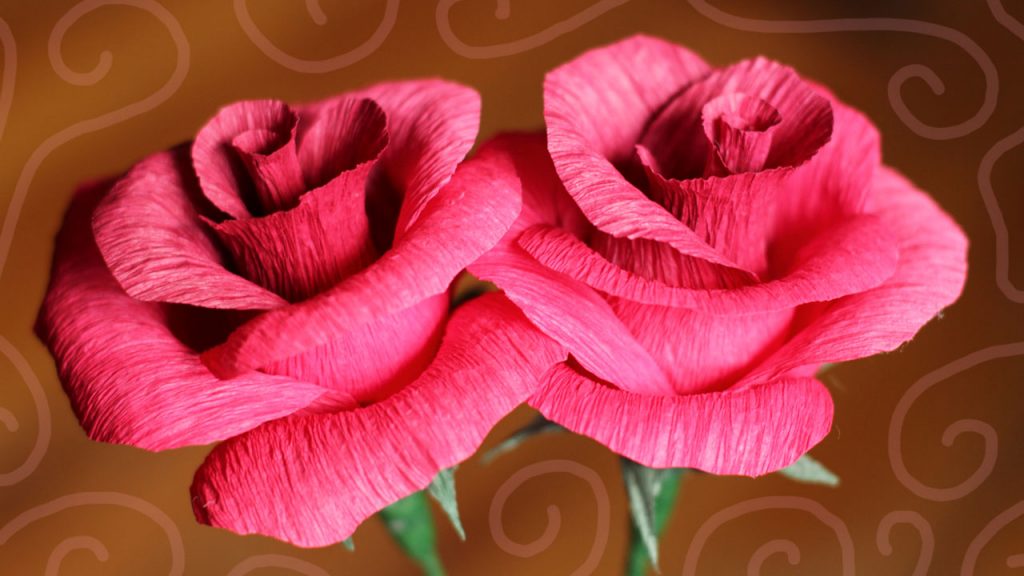 We start off with a classic flower. The rose is a staple flower. And because this is one of the easiest tutorials, we want to start off with something even beginners can make it. And yes, you can use different colors.
2. Giant Tissue Paper Flowers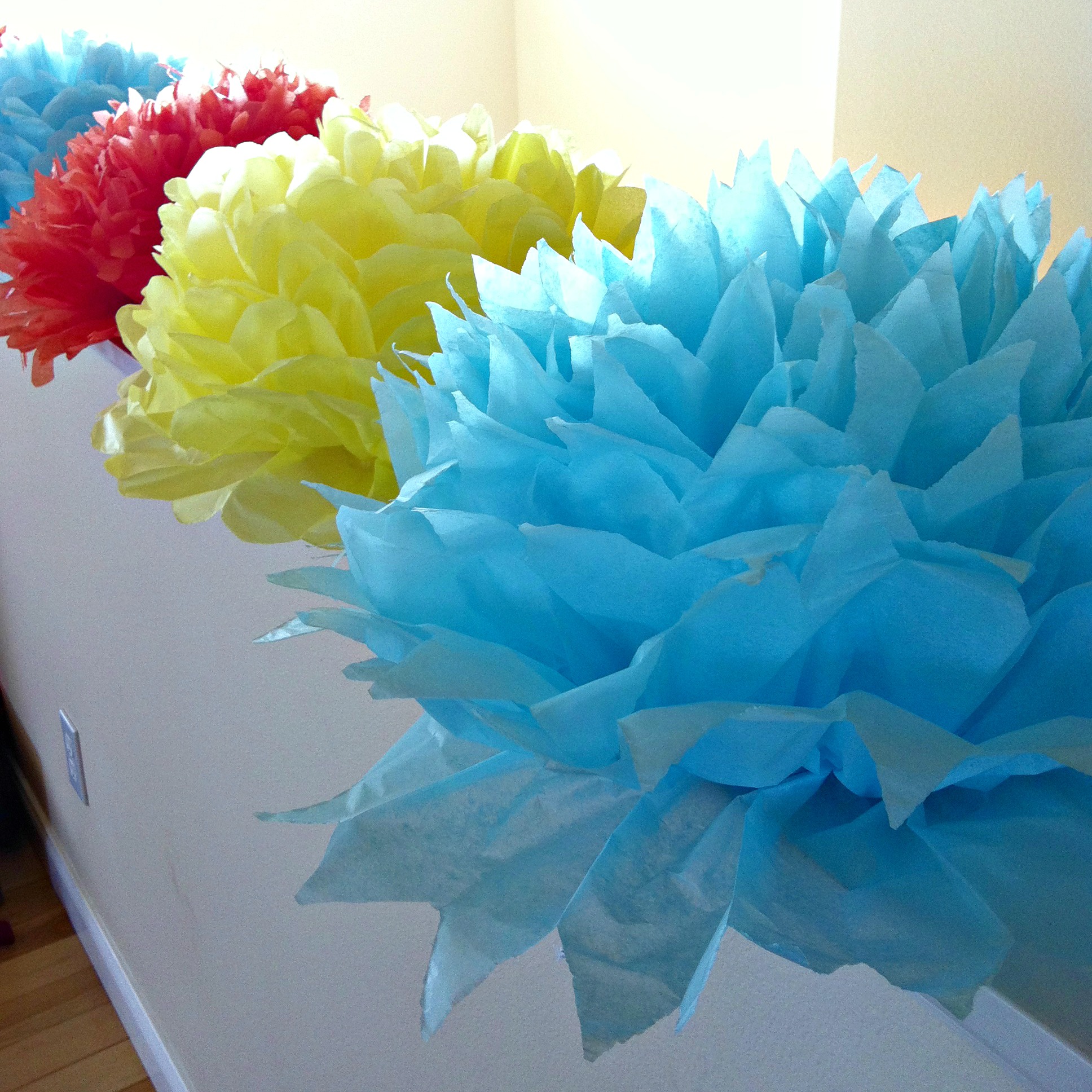 If you are into the royal, luxurious, and rich looking flowers, this might be the best option. Basically, you play and fool around with tissue paper and you get a textured flower. Sounds simple enough for you?
3. Origami Lotus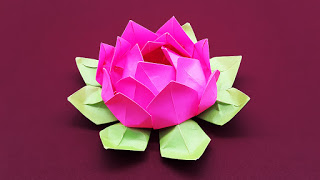 The lotus flower is one of the most ancient and deepest symbols on our planet. Aside from the rose, it is one of the most popular flowers you can find. And it is all about the story. Lotus grows from a muddy water into something beautiful. Giving a lotus to someone is a symbol of their bloom.
4. Paper Hibiscus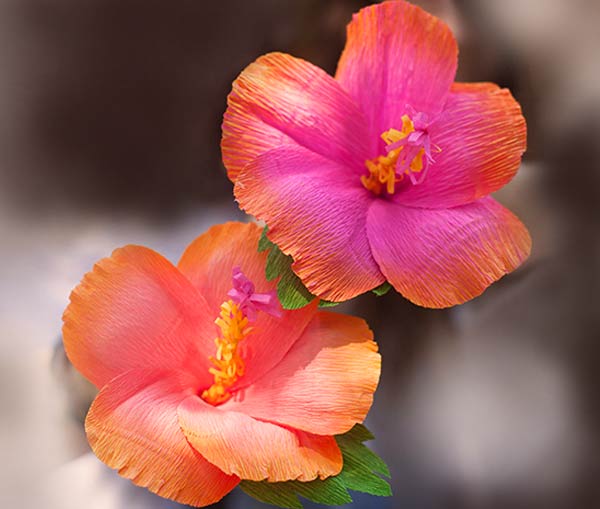 Do you know how the hibiscus flower looks? You probably drink hibiscus tea, but have no idea how the flower and the plant looks. Well, you are not alone. This flower will require a bit more coloring and precision. But it is as beautiful as the tea.
5. Paper Lavender Flower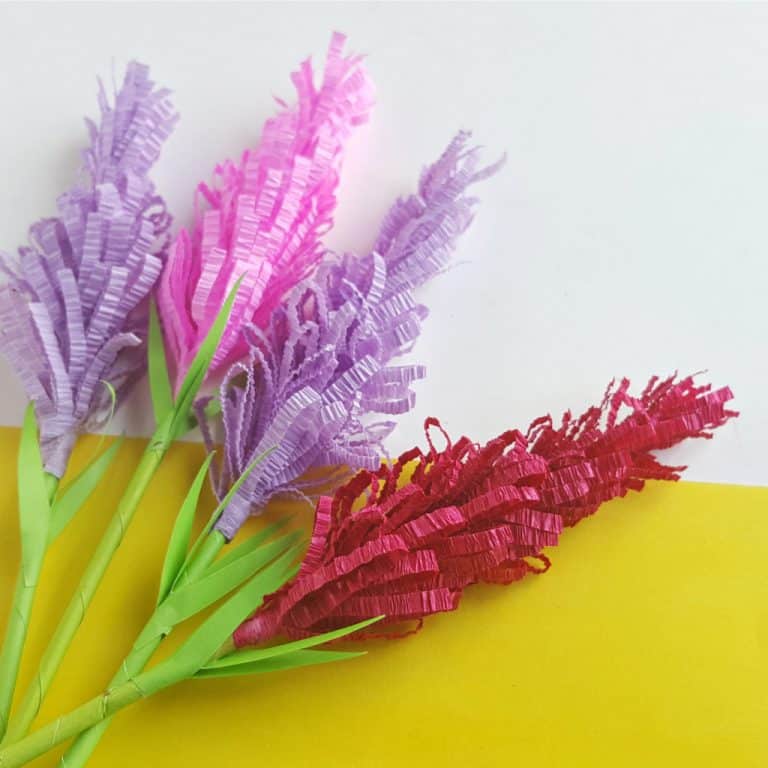 Lavender flowers are great for a bouquet. But the best part about lavender is the colorful versatility. They are colorful, vivid, and come in different colors. You can easily make a colorful bouquet with every color you can think of. That is the beauty of the lavender.
6. Chrysanthemum Flower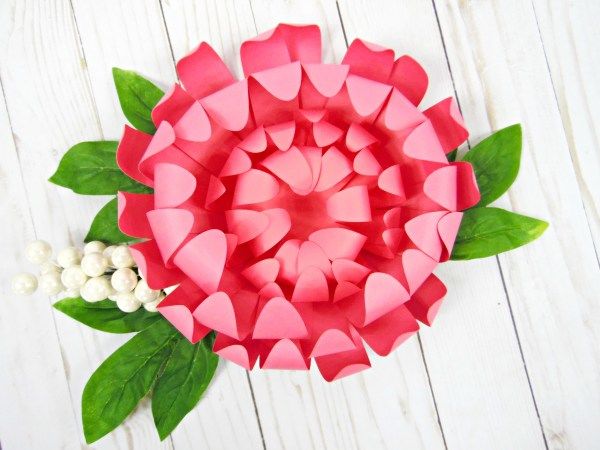 You have to look behind the flower here. The story is quite important. Be careful with this flower. In some countries in Europe, including Italy, Spain, Belgium, Croatia, and France, the chrysanthemum symbolizes death. People use them only for funerals.
On the flip side, in China, Japan, and Korea, these flowers represent adversity. They are the center of diversity in China and you can find countless horticultural varieties. So, with that in mind, be careful when gifting this flower.
7. Paper Sunflower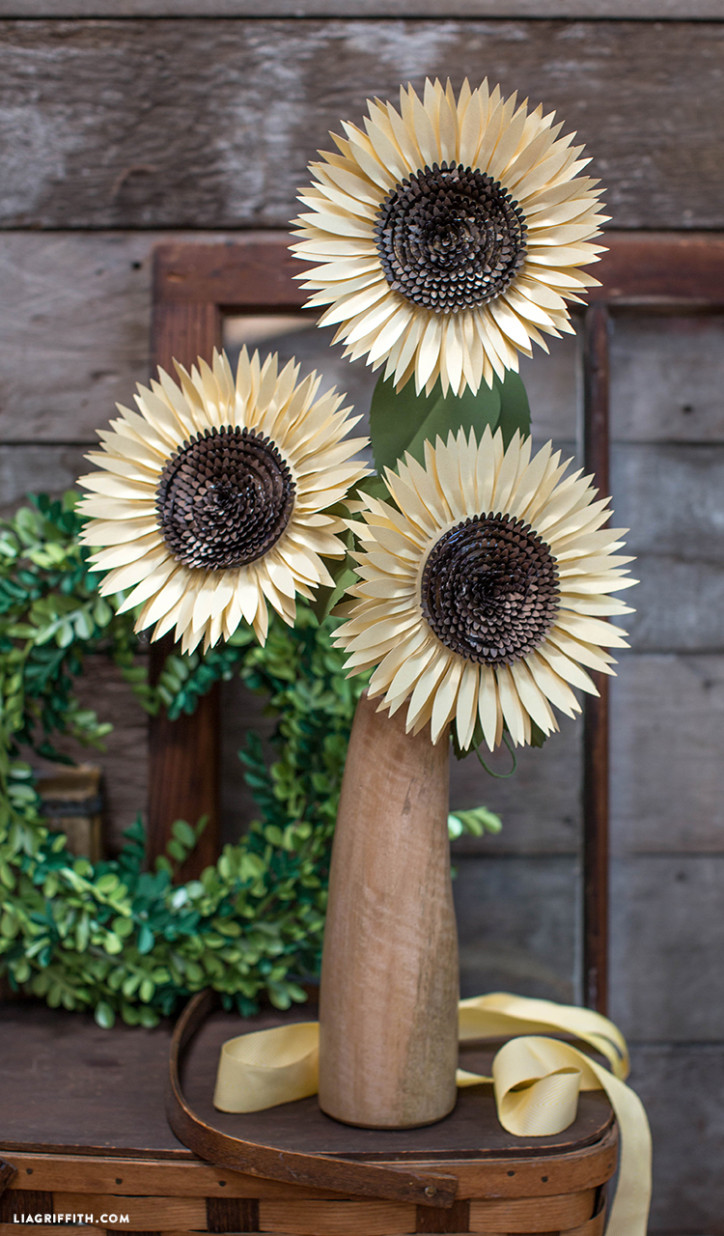 Sunflowers are the happy flowers. They symbolize adoration, loyalty, and longevity. They are some of the most cheerful flowers in the world. Definitely a great idea for a gift.
8. Crepe Paper Semper Augustus Tulip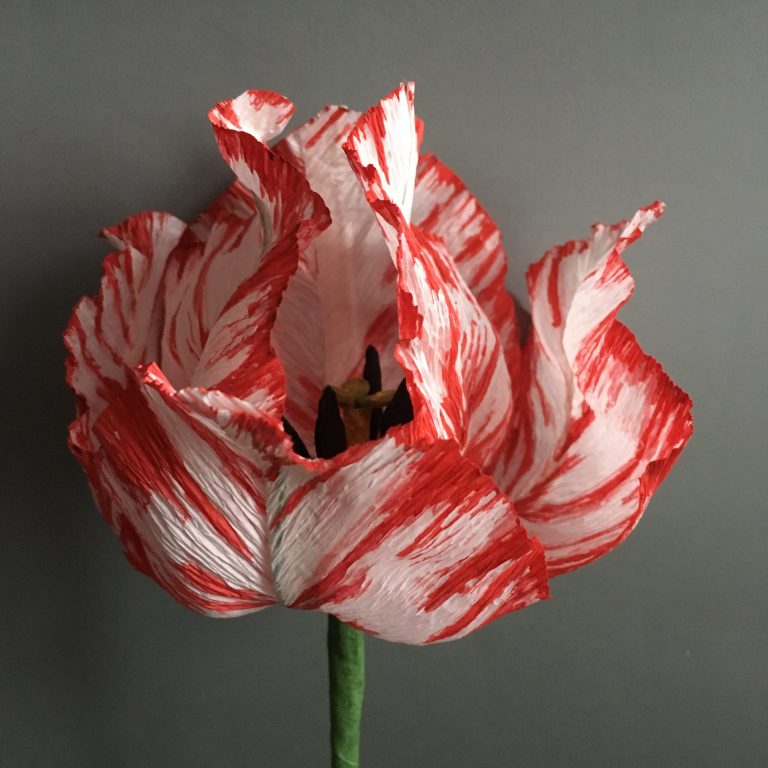 If you want colorful versatility, few flowers can compare to tulips. They come in different color varieties. You can find red, yellow, purple, white, rose, violet, and many different colors. So, if you want something classy, elegant, but also colorful, tulips are your choice.
9. Dahlia Flower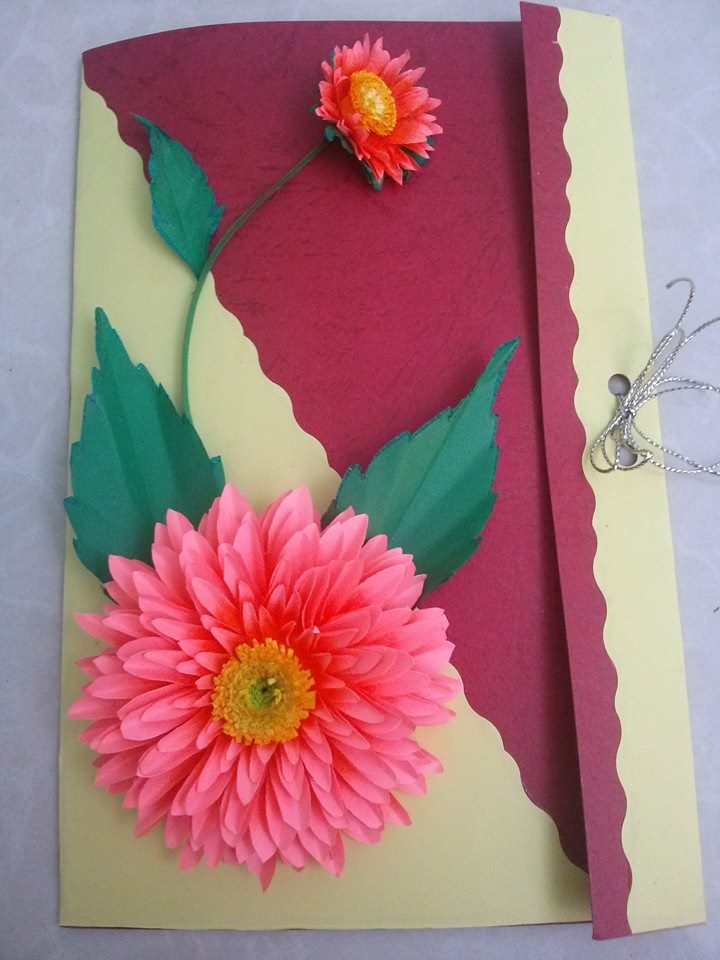 Dahlias symbolize creativity, inner strength, and dignity. Definitely a great gift for a strong and independent woman. It shows you appreciate her independence. At the same time, dahlia is a colorful and rich-textured flower.
10. Poppy Flower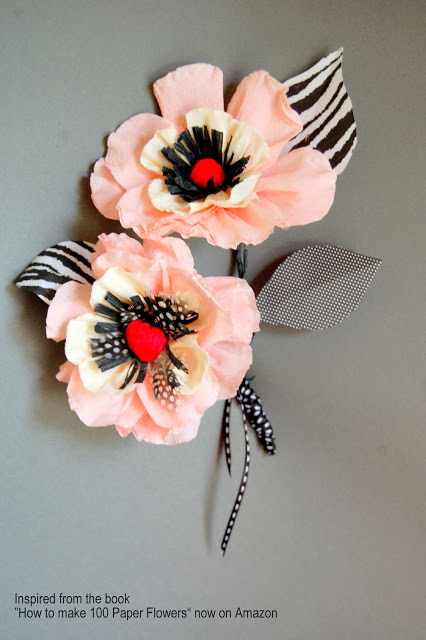 This is another flower you have to be careful with. Especially if you plan to make one as a gift. In America, poppy flower is a symbol of remembrance of World War II. On November 11, Veterans Day, Americans avoid wearing poppy flower.
But the poppy flower is also an elegant and great-looking flower. Simple, yet powerful.
11. Fuchsia Flower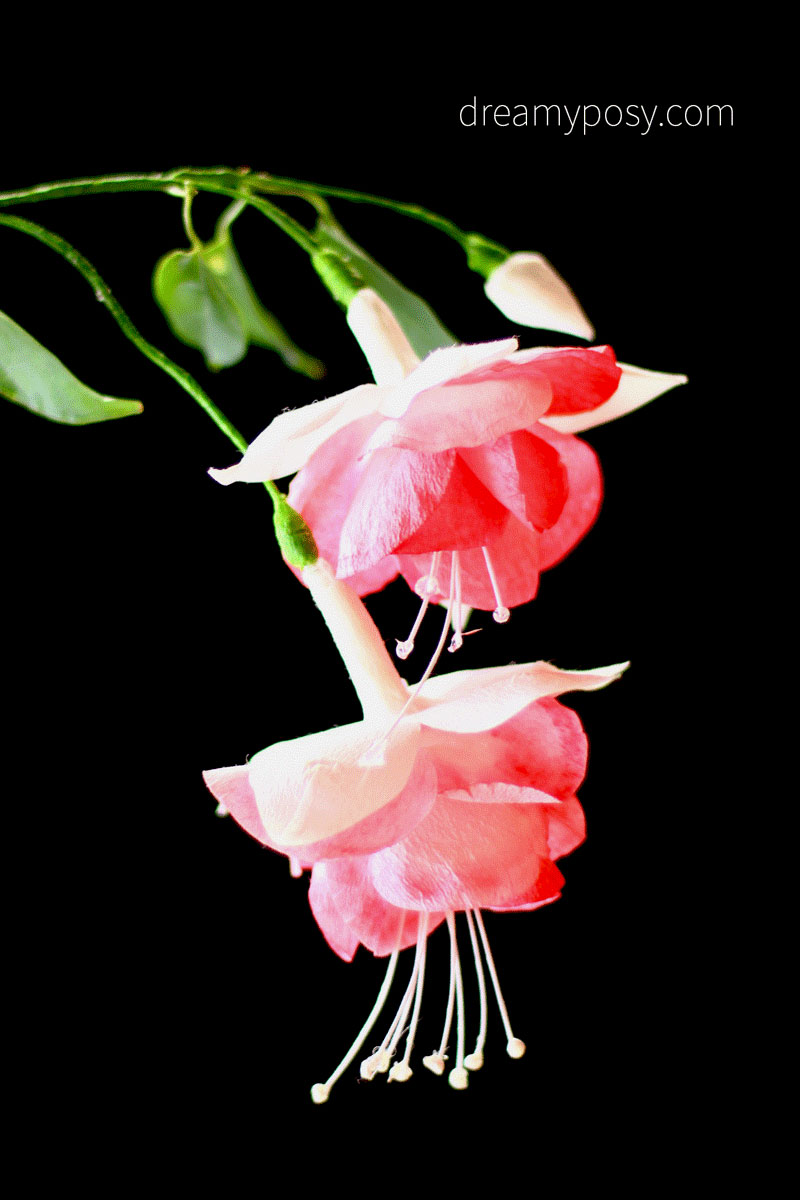 The best part about fuchsia is the color. It is deep, wealthy, and rich. In 2001, Pantone chose fuchsia rose as the color of the year. If you can hit the color, this flower is one of the best gifts you can give to a loved one.
12. Easy Anemone Paper Flower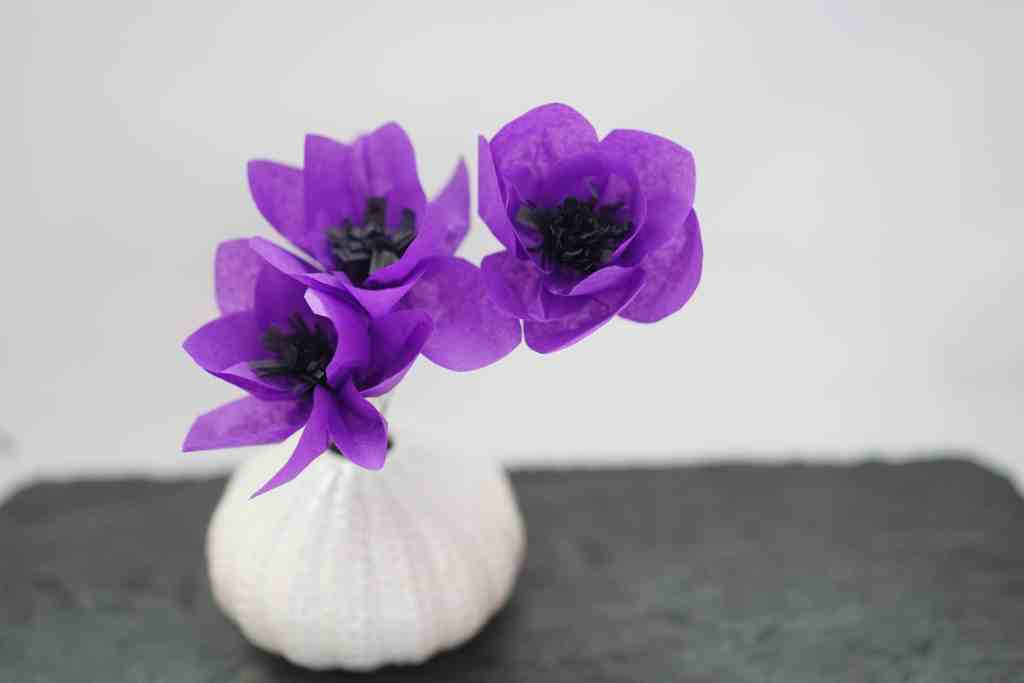 This is one of those flowers you look at, and at first glance, they are nothing special. But look more closely, and the elegance of anemone is amazing. And the colors. Oh, the colors. Deep rich purple is a joy.
13. Crepe Paper Calla Lily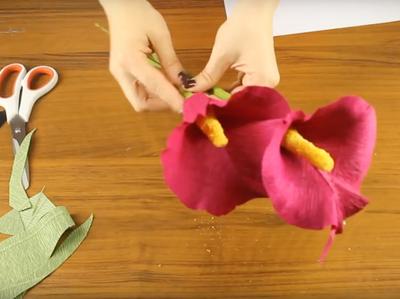 When you master simple shapes and forms, it is time to move onto the next one. And one of the more complex flowers to make is the calla lily. We have a tutorial for a plant with the stem. This way, you can make a whole bouquet of lillies.
14. Ombre Crepe Paper Flowers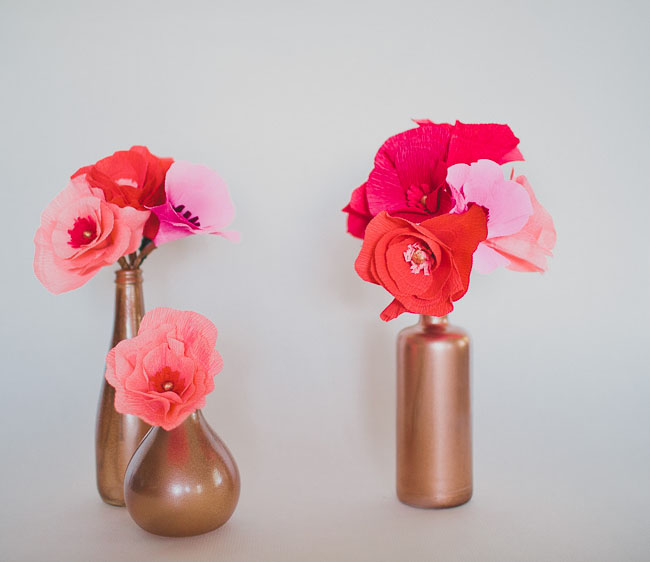 Sometimes you do not need a specific flower. You just want some paper flowers and various colors. If that is the case, this is the tutorial for you. Thanks to the ombre technique, you can turn these flowers into an amazing decoration in your home. Modern and beautiful.
15. Gladiolus Paper Flowers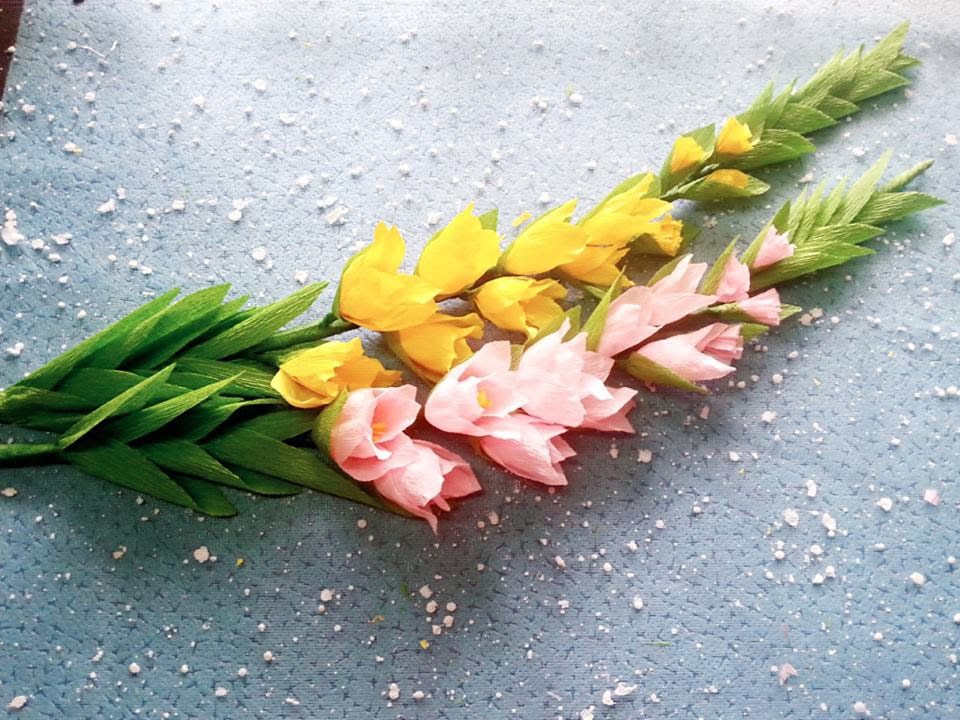 These classic perennial flowering plants belong to the iris family. Sometimes, people refer to them as sword lily. You can easily recognize these flowers by their tall flower spikes and large colorful blooms. They look spectacular in a summer bouquet. And now, you can gift them or make a decoration for your home.
16. Fritillaria Flower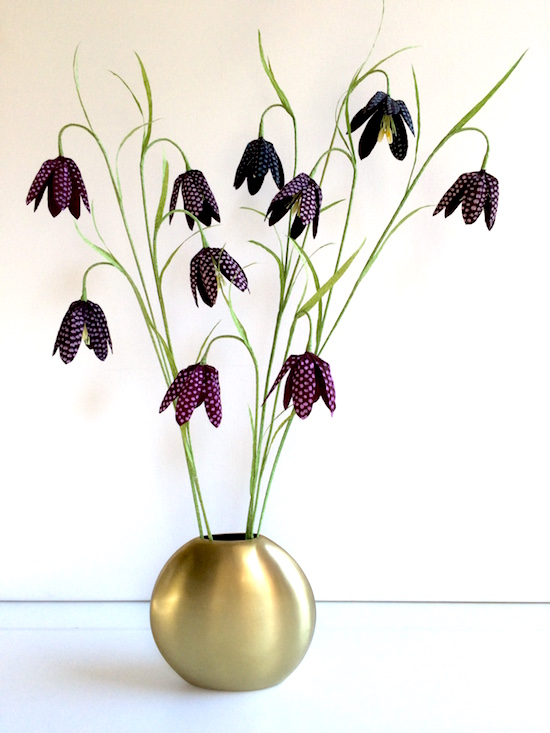 This is one of the most beautiful and unique looking flower. The problem with the fritillaria is that it doesn't last for long. With a paper version, you can keep it in your home during the entire year. This is one of the oldest flowers. It was first described in Europe in 1571.
17. Cherry Paper Flowers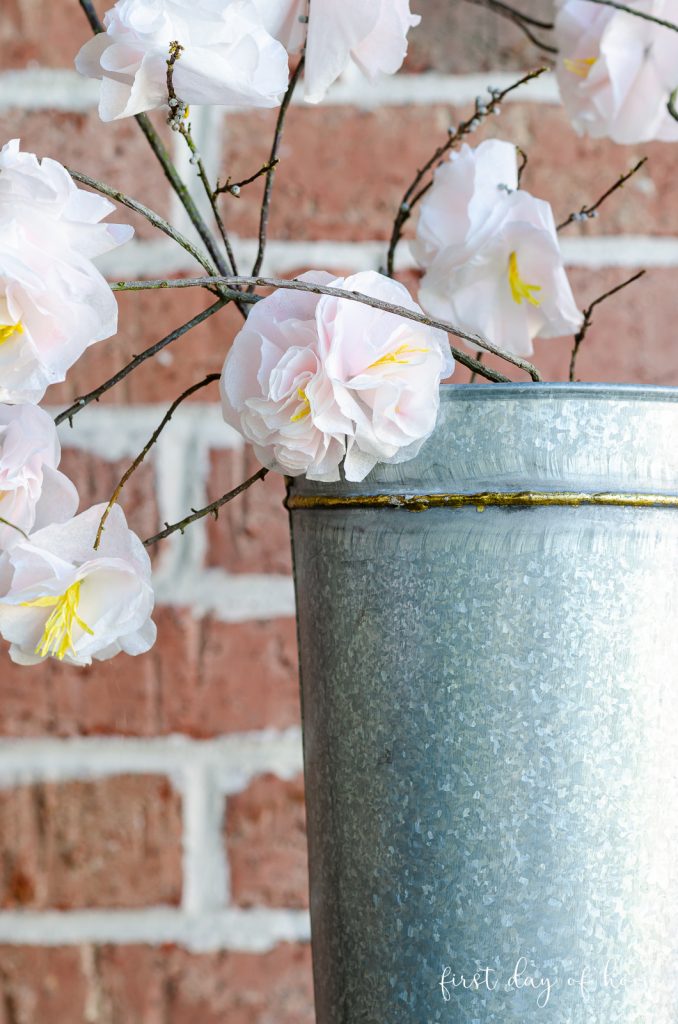 The cherry bloom is one of the most beautiful period of the year. When the cherries blossom, the streets look amazing. And colorful. Well, why not bring that magic to your home?
18. Magnolia Flowers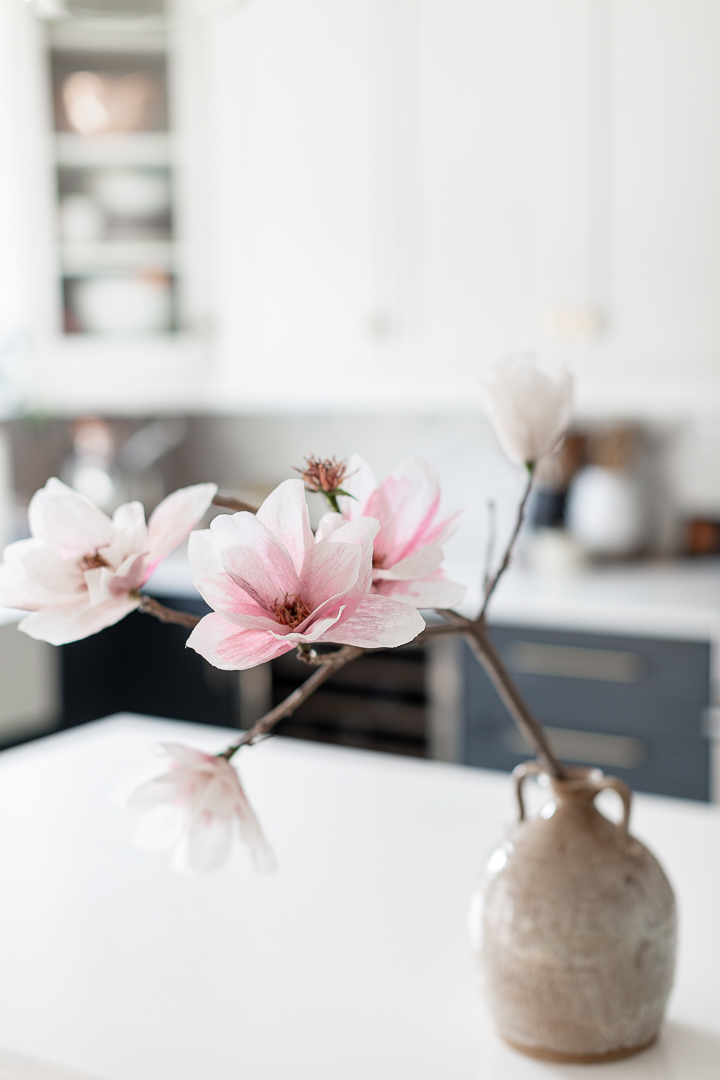 The Magnolia is another flower that doesn't last as long in its natural habitat. And it looks so precious. Simple, elegant, sophisticated, the magnolia can easily be seen as the princess or the queen of the flower world. You definitely want one of those in your home.
19. Three-Color Tissue Paper Flower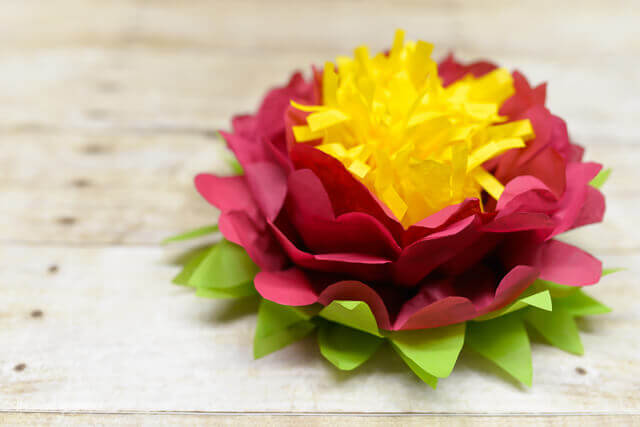 This flower looks a lot like the lotus flower. And you can make it in different colors for more versatility and vividness. Anytime you can add some yellow sunshine color to your home, you do it.
20. Paper Foxglove
Foxgloves grow in the wild. These bell-shaped flowers come in bright purple or white, cream, and yellow color. They bloom in the spring. It is an attractive flower. That is why many people started cultivating it in their private garden. Now, you can get its beauty in your home.
What do you "grow" in your home?