Drawasaurus is a drawing and guessing game. You can call it an app, but it is essentially a game you can play on your smartphone, tablet, or PC. Some people call it Pictionary for Classes. Essentially, the drawing and guessing game works in a way you draw the word you are given, while players try to guess it.
You can play the social drawing game with friends in a closed room, or play with people from around the world. There are only two rules you need to follow per Drawasaurus. These are being polite and having fun, and avoiding drawing words and letters.
What is Drawasaurus?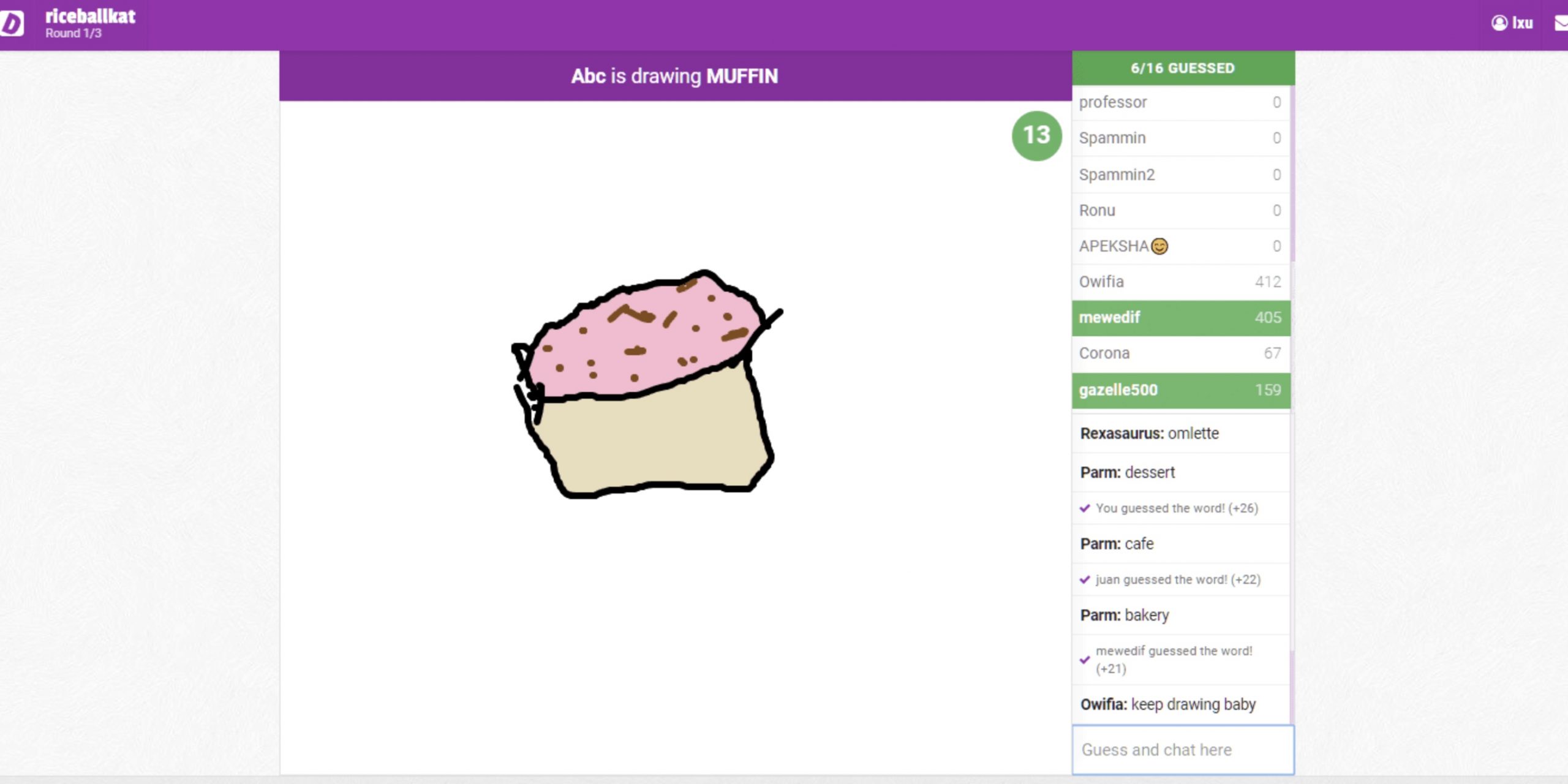 Per the explanation on the site, Drawasaurus is a multiplayer game for drawing and guessing. The online game can be played in modern browsers for free. The free game falls into the category of fun. Players from around the world play it.
Made with HTML5 technology, the game is available on PC and Mobile web. That means you can play it for free online on your computer, laptop, Android devices, iPhone, iPad, and any other device.
For the best gaming experience, play the game in Full Screen mode.
How to Play?
Drawasaurus is a website. You can call it a virtual Pictionary. You play the game by one person drawing and the rest of the competitors trying to guess what that person is drawing. You can either guess the drawing correctly or have your drawings guessed accurately by others to earn points.
Once every person in the room has drawn a subject, the game ends. In the end, the person with the most points wins.
While the game doesn't have the best visual quality, it is still simple and fun to use. One of the best features of the game is that it can host a lot of players at once. That is great for bigger classrooms, more on that later.
Virtual games are a great way to get people talking during video interviews and video classes.
You can play the addictive social drawing game in a public room or in a private room. If you decide to create a private room, you set up all the rules.
Enter a name for the room and password, and then set up the maximum number of players that will play. In the custom settings, you can set up some custom words, and check if you want only those words to be used.
You can choose between 1 and 10 rounds per game, and set the drawing time from 20 seconds to 120 seconds. Word choices can be set between 1 and 6. Once you set your preferences, simply click on create room and invite your friends.
What do Fans Say?
Sometimes, all you need is a simple game. That is what Drawasaurus offers. What do fans and people around the world say about the game? Most of the reviews are positive, and they echo what we have been saying.
The game is great, fun, and I can talk to my friends while playing
I love to draw and chat with others
You can play with friends
You can make your own private room without registration
Of course, there are some downsides. When you give people the option to talk about what they want, you might end up in a room with people who can say bad words. So, try to stay away from harassment and not harass others.
Skribbl vs. Drawasaurus
These two are the most popular online drawing and guessing games at the moment. They are both free games and online multiplayer games.
But between the two, skribbl has a more childish visual interface. Drawasaurus looks much more polished, elegant, and streamlined. There are other Drawasaurus alternatives, but nothing beats the original addictive social drawing game.
What Makes Drawasaurus great?
For starters, there are two language options. You can play it in either the English language or Spanish language. While there are expensive games that offer the same things as Drawasaurus, you get a free game.
It is the basis of the desktop experience for decades. Think about it, a free multiplayer online drawing game you can play with friends, colleagues, classroom mates, and everyone else around the world.