In these technologically-advanced days, most people tend to work on computers, whether from home or in offices. As we already know, we spent 8 hours of the day working on our desks. With that being said, our desks tend to get messy during work. And it's a common fact that if our desk is messy our thoughts are messy too. The process of finishing the job smoothly and efficiently largely depends on what we see in front of our eyes and whether it distracts us or not.
A stretch of 15 DIY ideas that are cheap and easy to make, with beautiful patterns and shapes. They are compatible with adults and kids. Everything will be placed in its own personal space and will be much easier to find when needed, whether a document, your favorite pen, or a place to write your important schedules. So, how about you make your working be as easy as one-two-three?
1. DIY Desk Organiser from Recycled Materials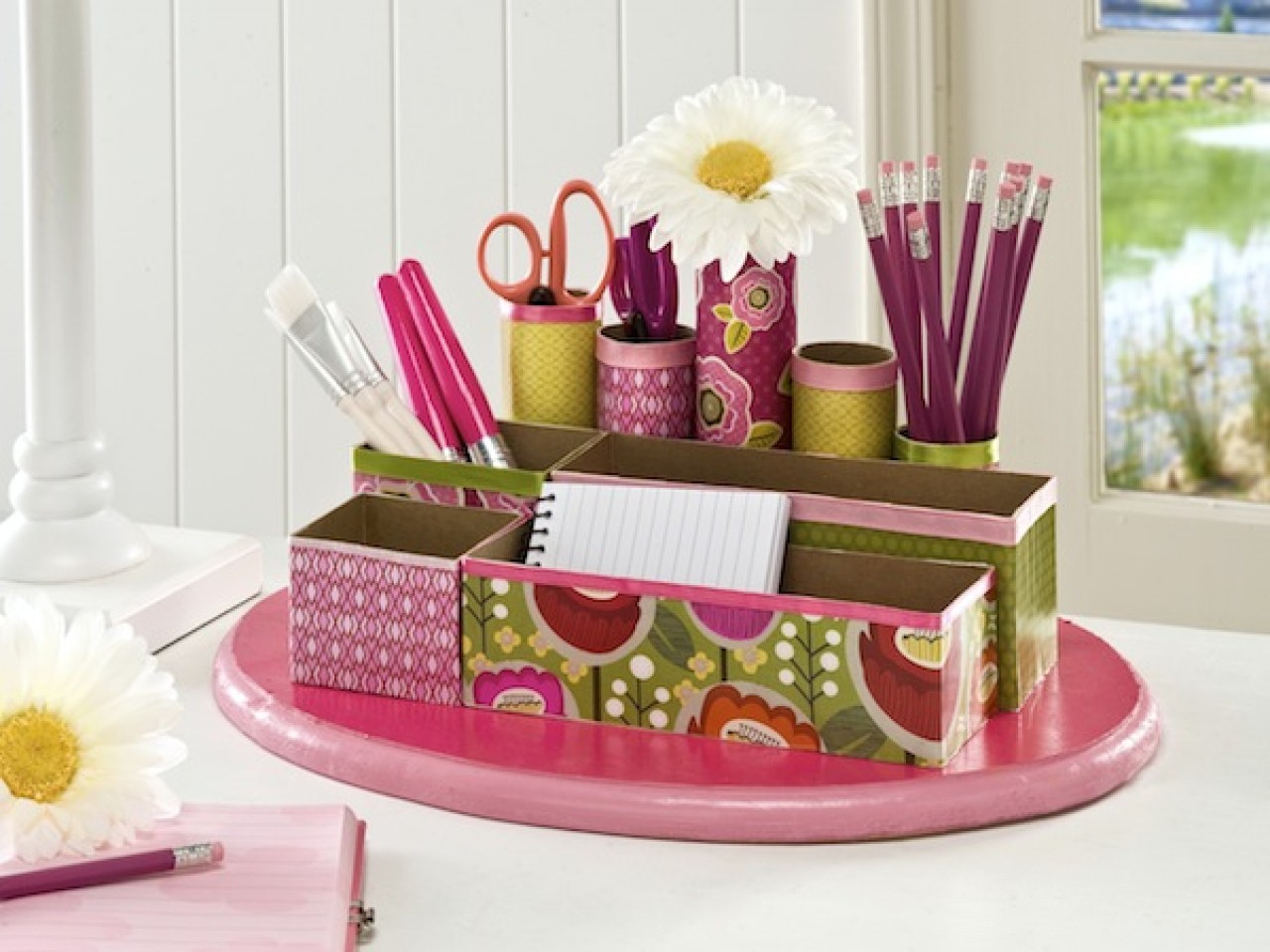 Everybody wants to tidy up their desk, but sometimes our budget doesn't allow us to do so. However, there's a solution for that matter, and a fast one too! This tutorial explains how to make a desk organizer by using old cereal boxes and toilet paper rolls. It's very easy to make and you can decorate it however you want to. All of your stuff will be beautifully organized and on-sight.
2.  DIY Minimal Rattan Pen Holders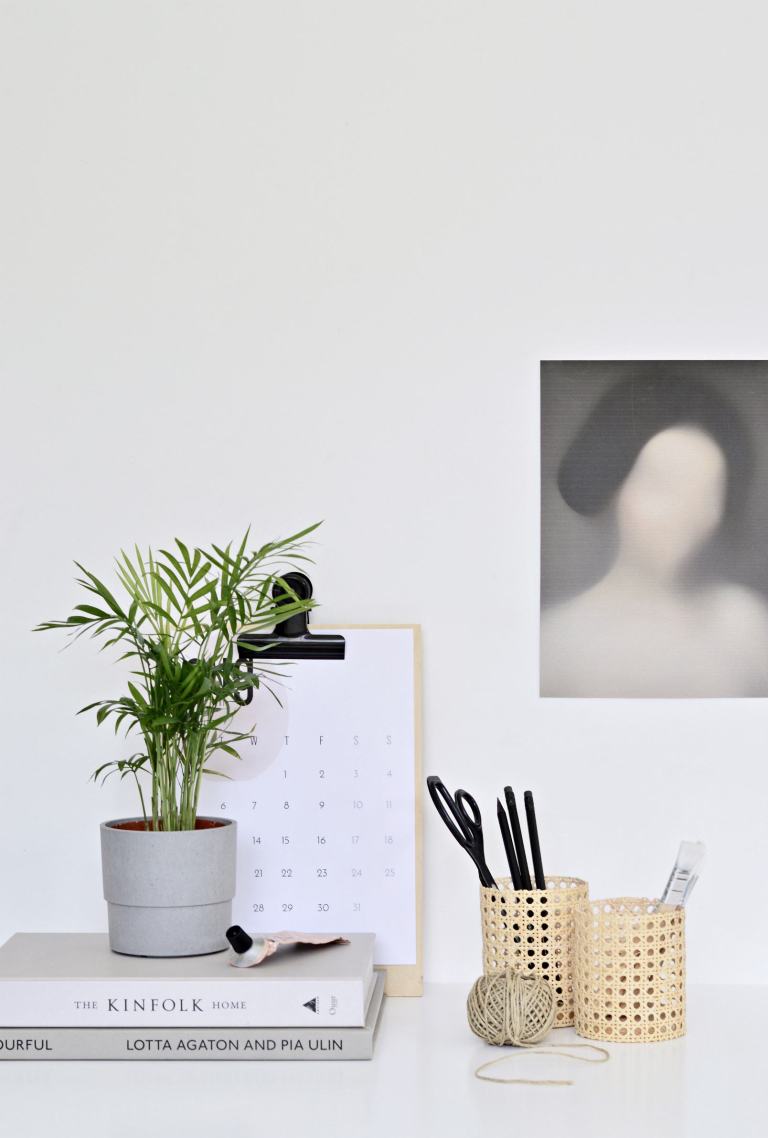 If you are spending a lot of time on your desk working, writing homework, or simply getting your mind off things, you will love making these pen holders. They are made from rattan. This material is so trendy at the moment, looks very cute and minimalistic. The link follows up a tutorial that shows how to make them. You can leave them in their natural color or you can spray-paint them with whichever color you like the most.
3. DIY Corkboard Desk Organizer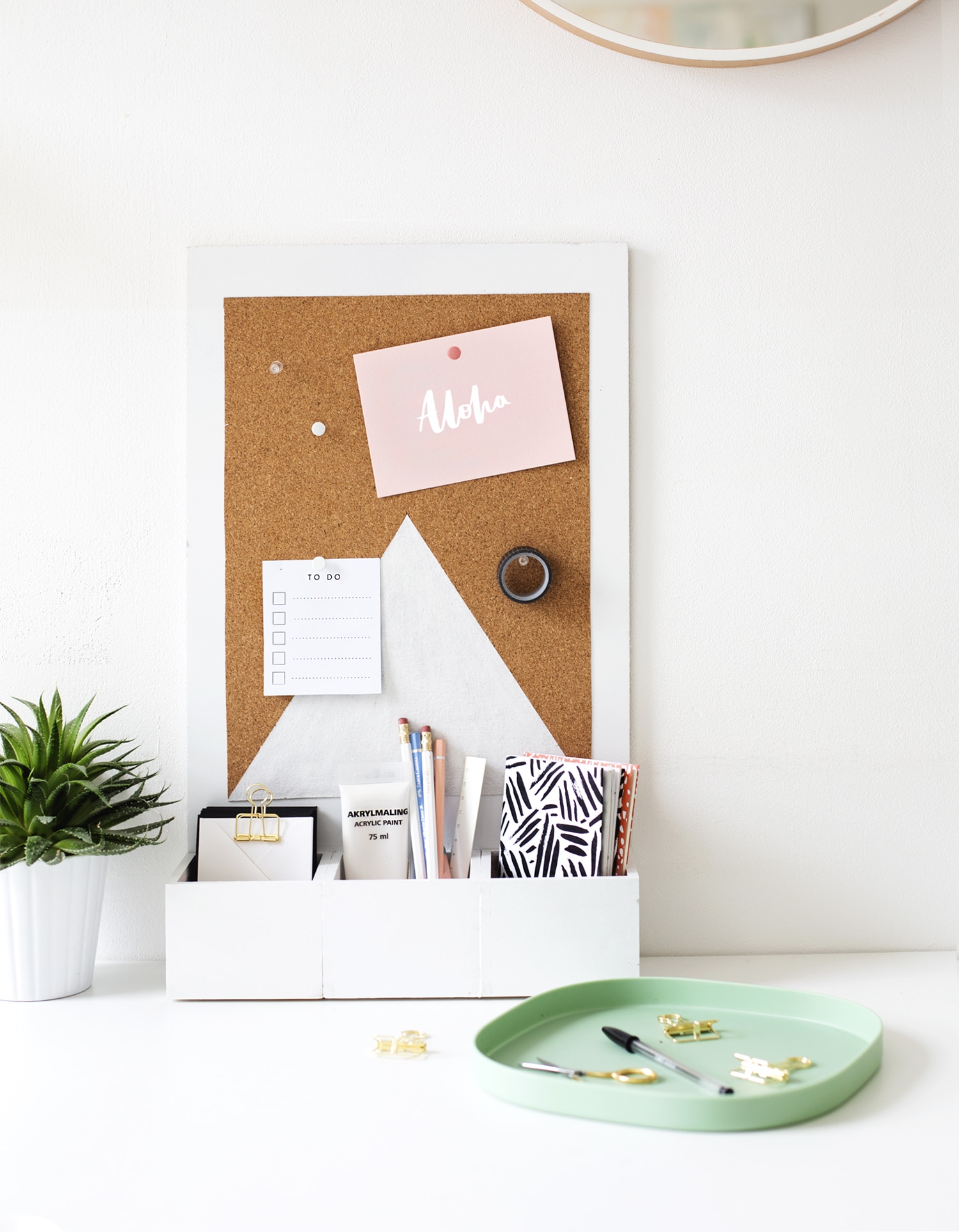 Cute, yet simple design that doesn't require nails, hammers, or drills to make. All of your important things will be in one place, as well as a place to pin your important lists, receipts, reminders, or even inspirational quotes that will get you through the day.
4.  DIY Concrete Desk Organizer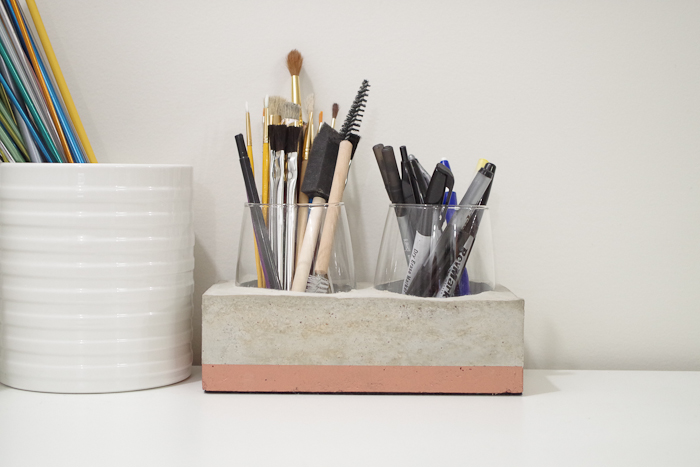 Isn't it frustrating when you knock over the pen-holders every time you reach out to get a pen? This tutorial is a perfect solution for that. It's made in a few simple steps and once it's built, you can paint it whichever color you like. Place it on your office desk at work, or at your home. So, start building and you will be amazed at how much stuff it can hold off!
5. DIY Paper Desk Organiser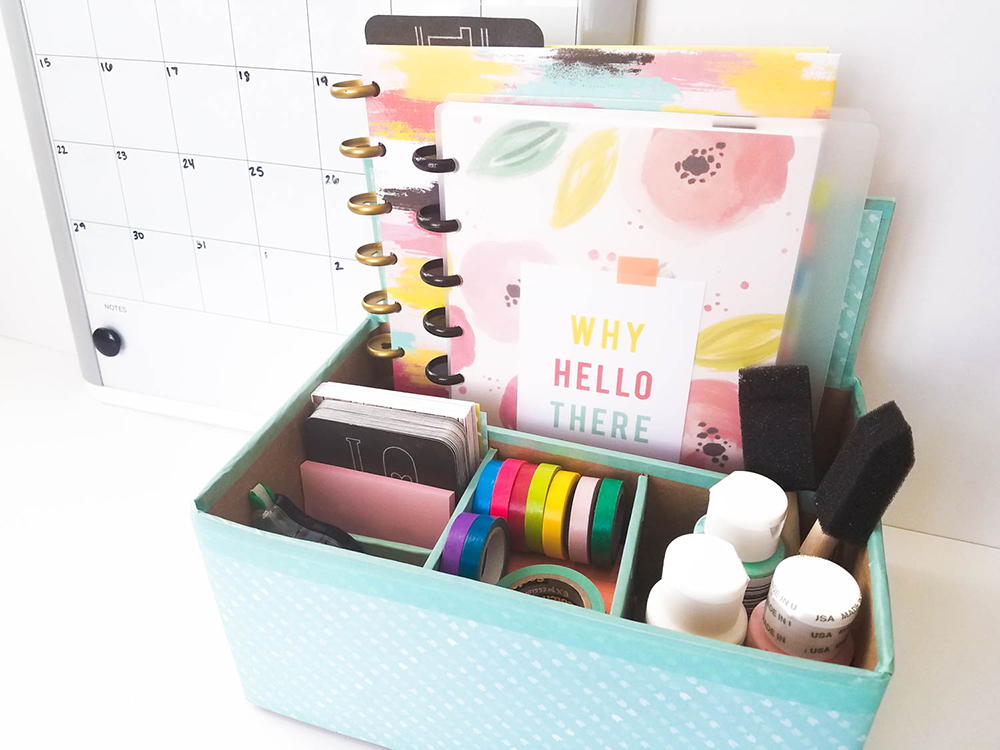 Imagine going to your office and you have a ton of work waiting for you. But everything is all over the place, pens, pencils documents, notes. You already know that your work efficiency will be delayed until you tidy up your desk. Well, with this tutorial you will solve that problem for good! And it's so cheap and easy to make and better yet everything will be right by your hand.
6. DIY Mason Jar Desk Organiser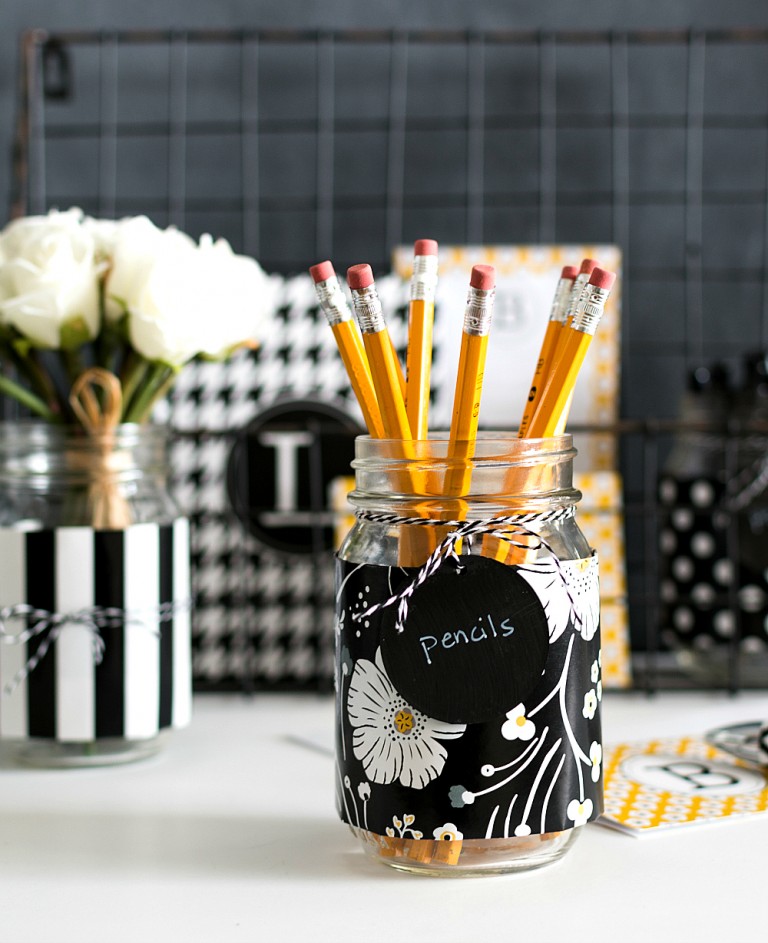 Do you have empty mason jars that you planned to throw away? If so, with this tutorial, you can use them to tidy up your desk. Besides jars, you will need a wrapping paper to decorate and cover up the jars. You can use your creative skills to combine different wrapping paper designs. Once finished, it will look very pretty and organized, and you will gladly do your work. Looks beautiful, am I right?
7. DIY Block of Wood Desk Organizer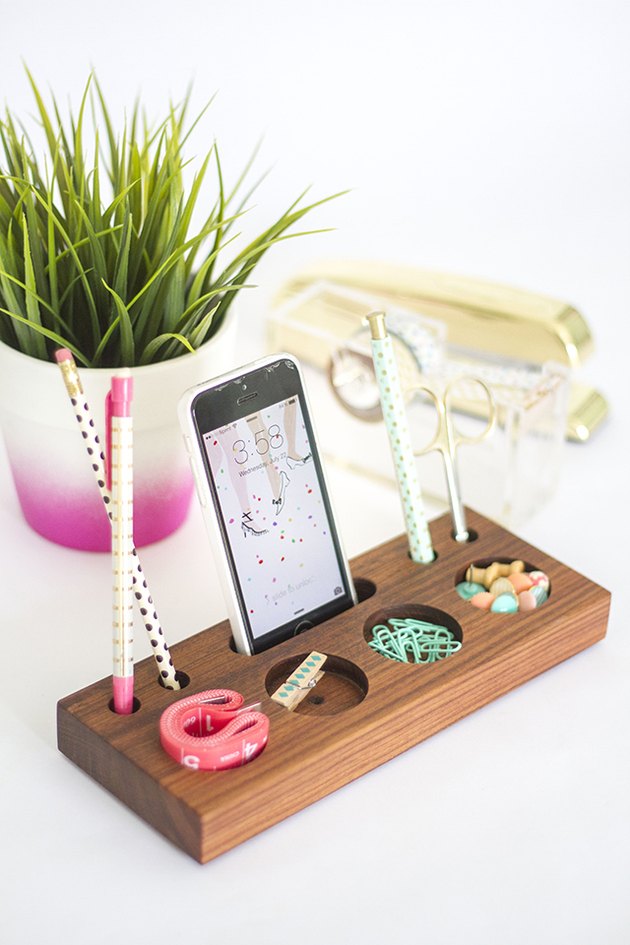 The organization is key to get anything done.  And this DIY tutorial is perfect for helping you to keep things in their place. Super cheap and efficient, and there's even a place for your phone. In a few steps, you will have a cute place to put all your office supplies. And even better, you can move it wherever you like.
8. DIY Toilet Paper Roll Desk Organiser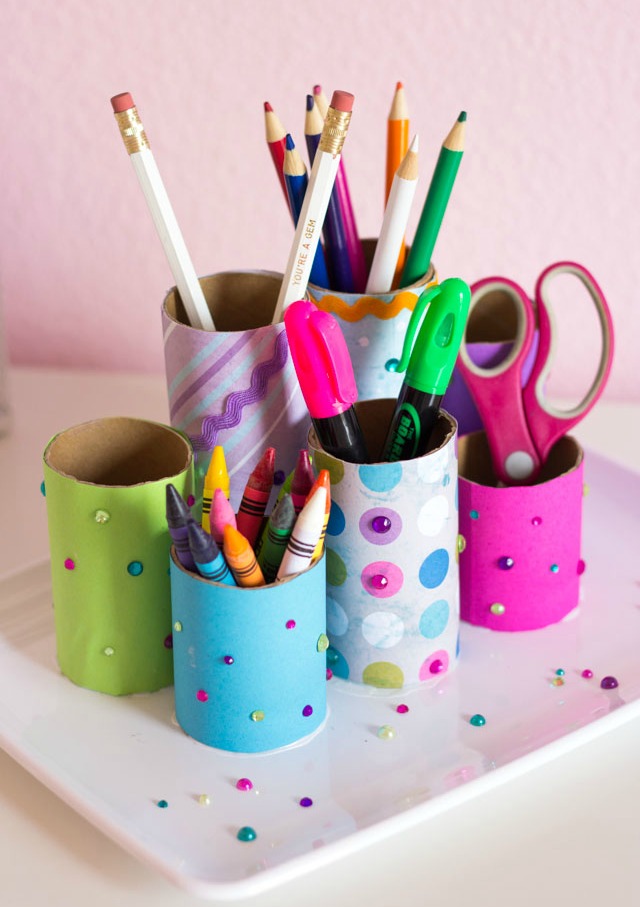 What a great way to organize children's desks. Pencils, crayons, scissors, and other supplies will be all in one place. If you follow this tutorial, you will see that they are made quickly and easily, using a paper towel and toilet paper rolls. The final result looks so cute, right? So, go get your kids and start creating!
9.  DIY Wood Desk Organiser
Feeling creative? This tutorial is just for you. A simple minimalistic desk organizer that will tidy up the mess in your home or office. There is a section for your pens, pencils, scissors as well as a section to put bills, important notes, or reminders to do something. Even your phone can fit in there! This is design even for those that have weak woodworking skills. So, get your supplies and start building!
10. DIY Storage Grid Desk Organizer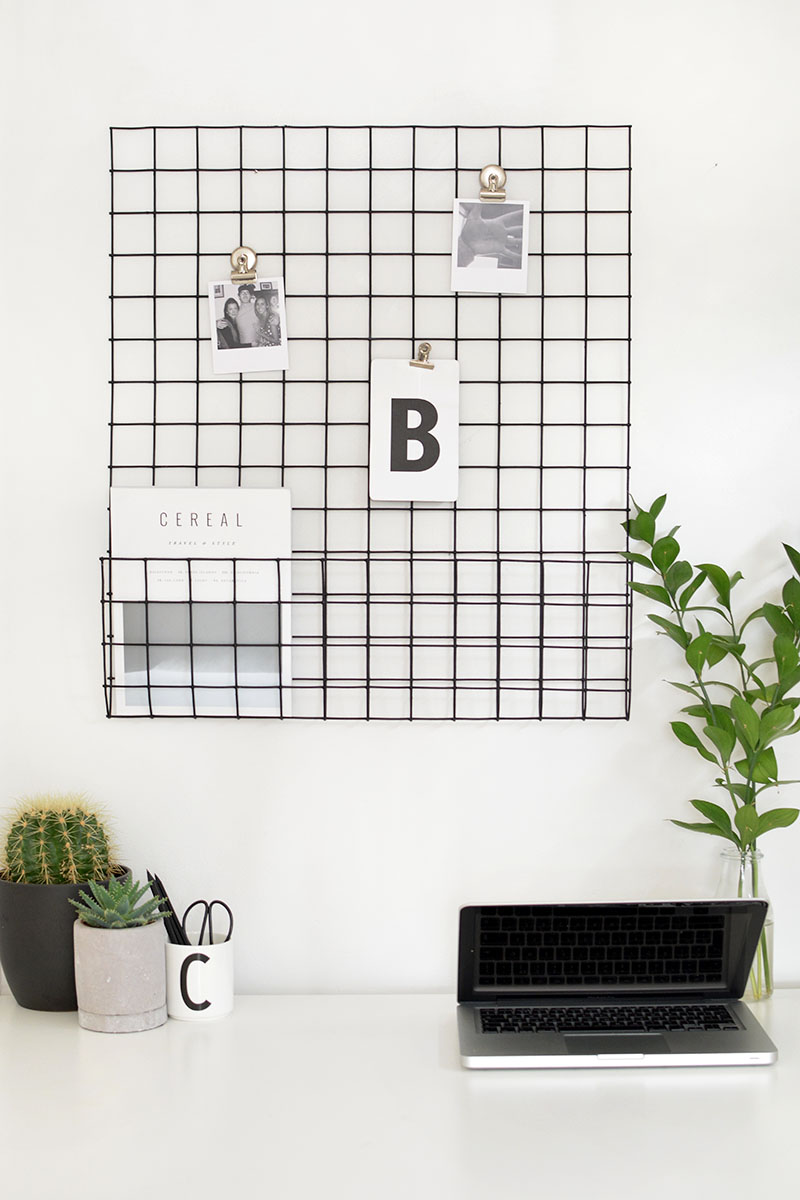 What a great way to organize your documents, notes, books, all in one place! This design looks so good to create. It's so unique and minimalistic and you can paint it however you please. Everybody wants to have an organized workspace where everything will be on their reach. Apart from documents, notes, and books, you can decorate it with pictures or motivational quotes to look at while working. This design has it all!
11. DIY Cups Desk Organizer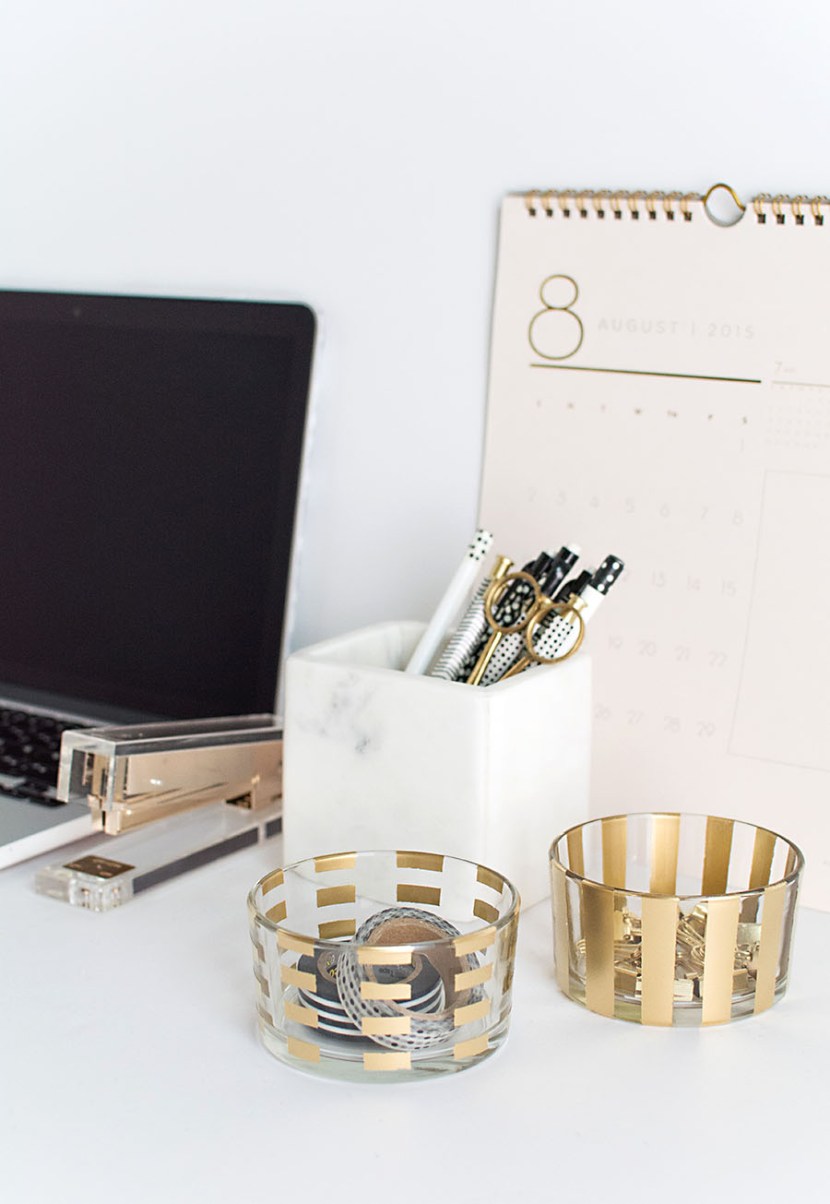 A beautiful accessory that will tidy up your desk. It gives life to the working space and stores up office things that we always seem to lose. If by any chance you have a jar, cup, or container hanging around that would be perfect for repurposing into this desk organizer. They look beautiful with gold spray paint, however, it leaves space for you to get creative and use other colors, or even designs. Follow the tutorial to see how they are made.
12. DIY Confetti Terrazzo Desk Organizer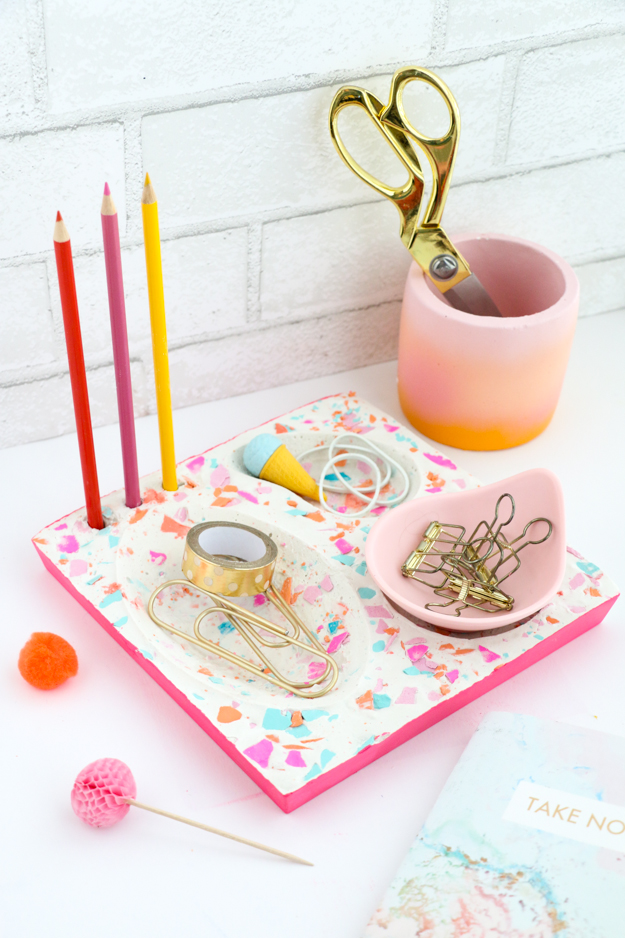 A great project to create something that your kids will adore! Colorful and cleverly built to store a variety of supplies. The tutorial explains in simple steps hot to create this. It serves as a beautiful desk decoration as well. You can create a variety of shapes to store as many supplies as you like.
13. DIY Homework Station Desk Organiser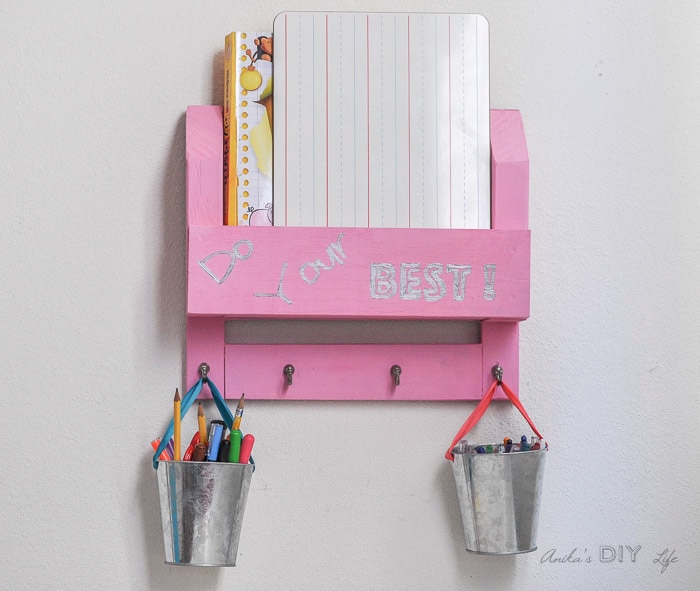 A perfect project to build something for your kids. It stores up all the paper and desk supplies. And the quotation is a great way to remind your kids to write their homework and be responsible. Everything is in one place, it looks amazing and is easy to build too!
14. DIY Decorated Magazine Holder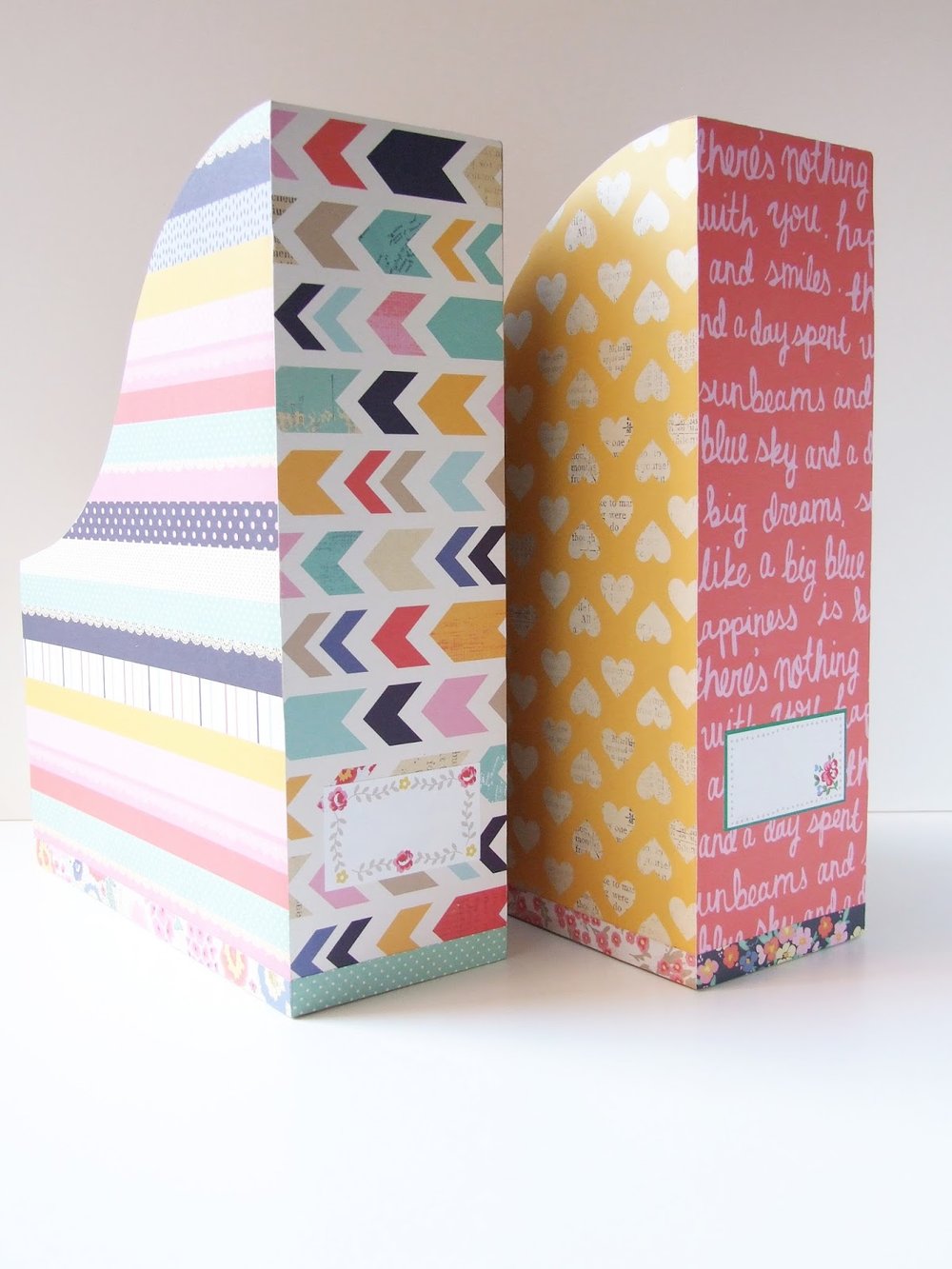 Trying to think of a way to store up magazines and other paper materials? This tutorial serves your purpose. They are made from wood and decorative paper. They will brighten up your bookshelves or office desk. And it's great to have somewhere to finally store some of your magazines, scripts, and documents.
15. DIY Wall Organizer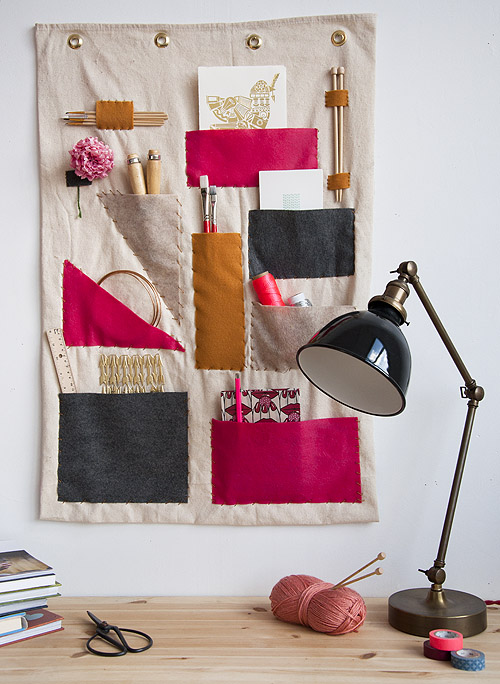 Here is a great idea for you of how to tidy up the desk space by organizing the office supplies on the wall. On top of that, you will work on your cutting and sewing skills. The end result looks amazing, everything will have its own place and you will find it easier to work. Check this tutorial out and get inspired by how to store your pens, files, and notes. Enjoy!
All in all, these tutorials show that you can have a stylish desk organizer with minimum effort and great results. Everything on reach and in its own place. How great is that? Which one is our favorite? Leave a comment below and happy building!