Every house needs a yard. Fact! Every yard needs a fence. Fact! So, let's build it.
There's no big philosophy to build a fence. Yet you need at least some skills. First of all, you need to decide on the material for the fence, the structure, the style, and most importantly, to choose the best style for your garden.
When you think of a fence, you imagine either a wooden or a wired one. However, it can be made of many different materials, including glass, tin, and plastic. Some artists may build a fence out of glass or plastic bottles. Some may put holes in it, some others lay the planks in different sizes, creating a more unique pattern for their house. Whatever you choose, make sure it's best for you and your budget.
If you're looking for a Minnesota fence contractor to help you build your new fence, there are many options available to you. A good fence contractor can help you choose the right material and style for your yard, and can provide expert installation services to ensure that your fence looks great and functions properly. Whether you're looking for a classic wooden fence or a more modern, low-maintenance option like vinyl or aluminum, there are Minnesota fence contractors who can help you make the right choice. With the right help, building a fence can be a fun and rewarding project that adds value and beauty to your home.
Below, we give you some ideas and tutorials to get you inspired and to show you how to build your new (or replace your old) fence. Different materials, different styles, different budgets, it's all there. So, start building.
1. Privacy Fence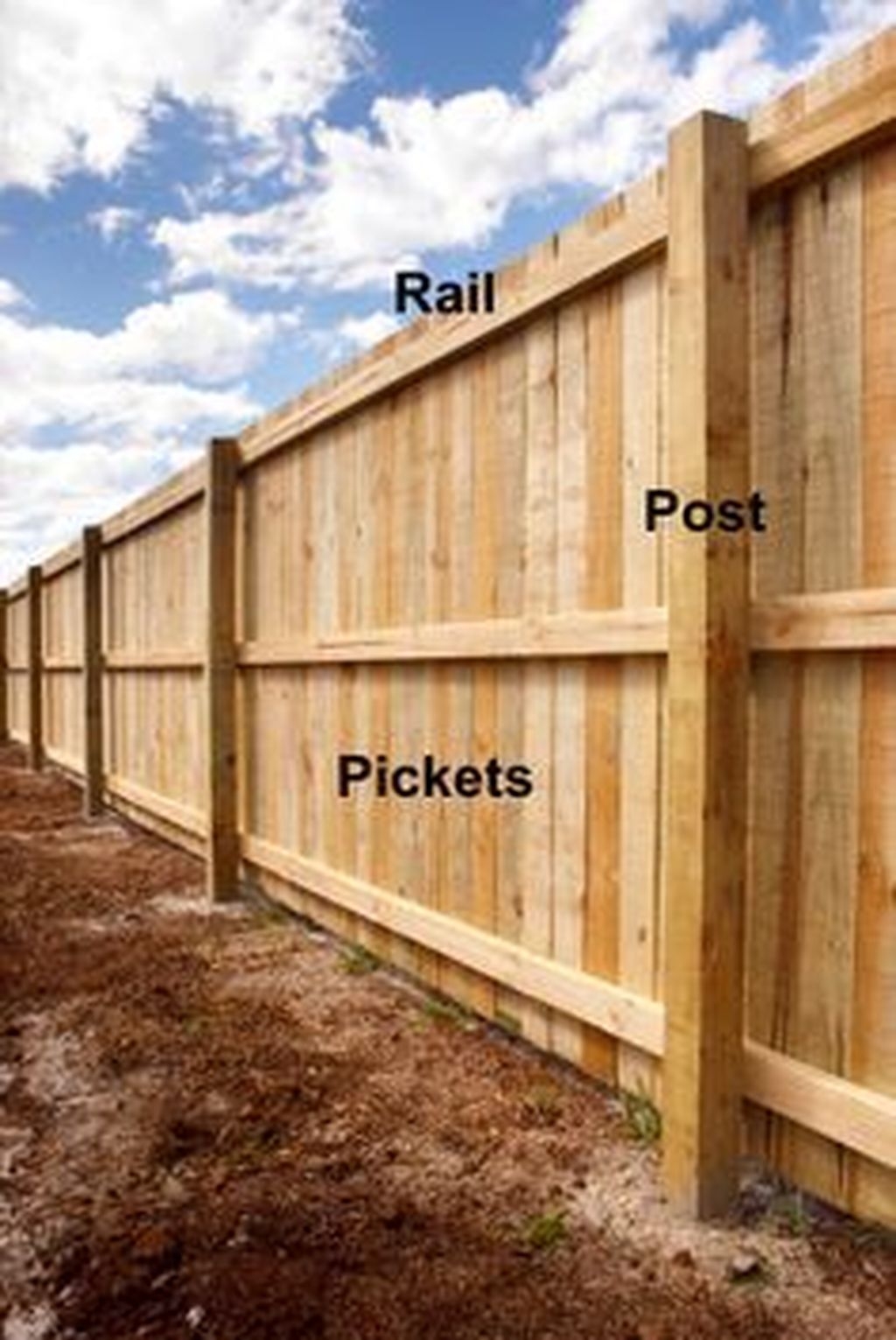 Our first suggestion for building a fence is this wooden privacy fence. It's a great project to start for all of those who want to increase their safety and create a beautiful curb appeal of their property. The best thing about these fences is that they are high enough to keep your privacy at bay followed by maximum security.
2. Cedar Panel Fence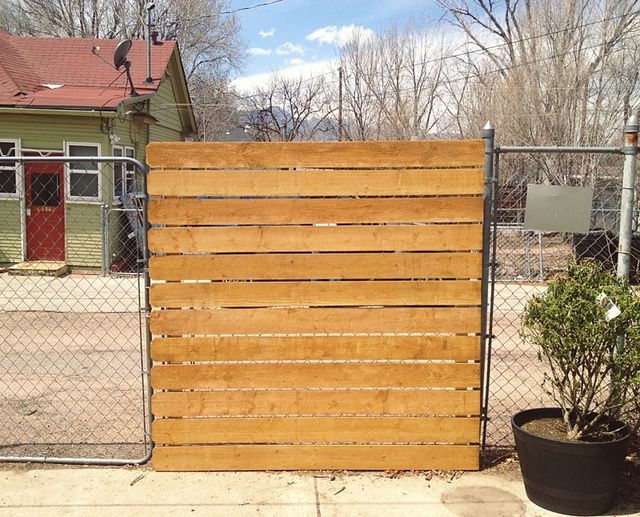 If you happen to live in a neighborhood that has chain-link fences, you know the struggle of keeping your privacy in your backyard. So, if you don't want to see what your neighbors are doing during the day (and night), you better start building this project we've prepared for you. You could make something temporary that wouldn't alter the existing fence and wouldn't cost a fortune.
3. Tin Accented Wall Fence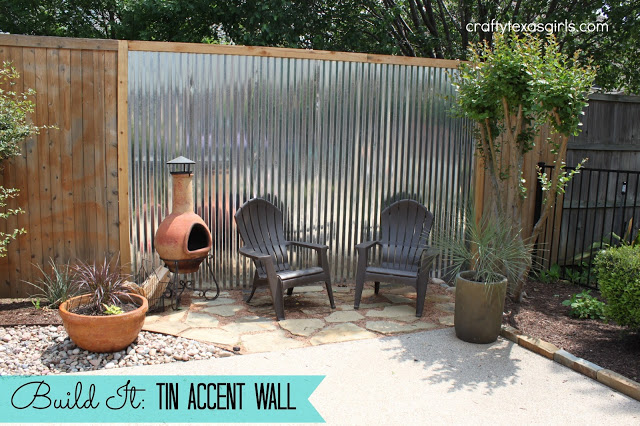 This one is perfect for those who have an industrial flair for things. An accent wall is such a great idea for a backyard because it does its job (keeping the privacy) and looks very aesthetic at the same time. So, if you are interested in putting up an accent fence like this one, go to the link to see how you can make one.
4. Recycled Art Fence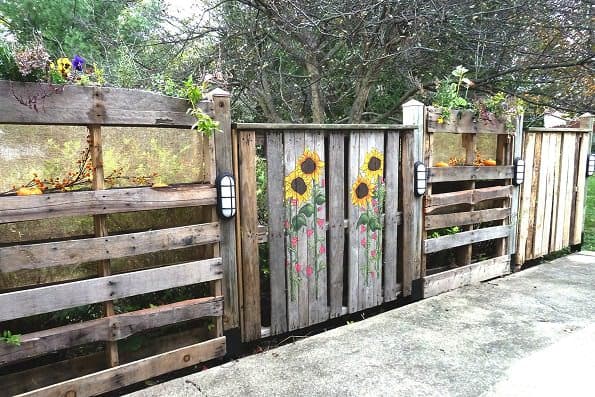 Recycled things can be made into so useful and cute-looking things, and this fence is the perfect example of that. If you are an artistic soul who craves creative crafting this idea is for you. The painted sunflowers on the fence add an artistic twist to this DIY idea and beautifully ties the whole look together.
5. Horizontal Fence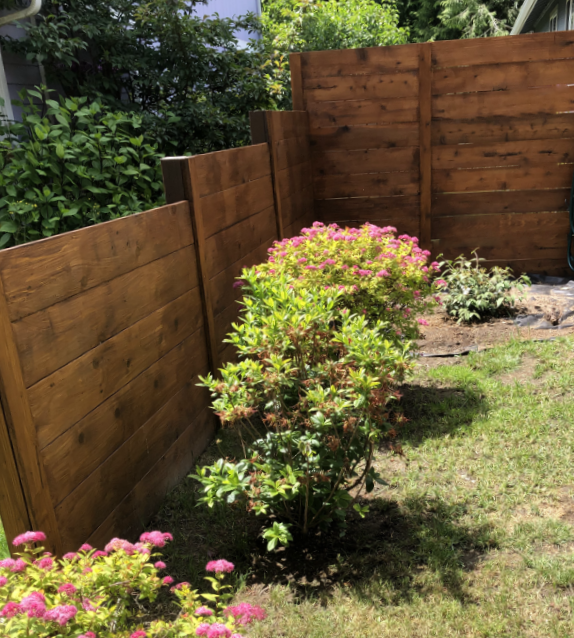 Horizontal fencing is very simple and easy to do and does its job at keeping the safety and privacy of the property perfectly. It also has a modern clean line look that makes people notice. So if you are up for a challenge, check out the tutorial and start crafting!
6. Pointed Arrow Fence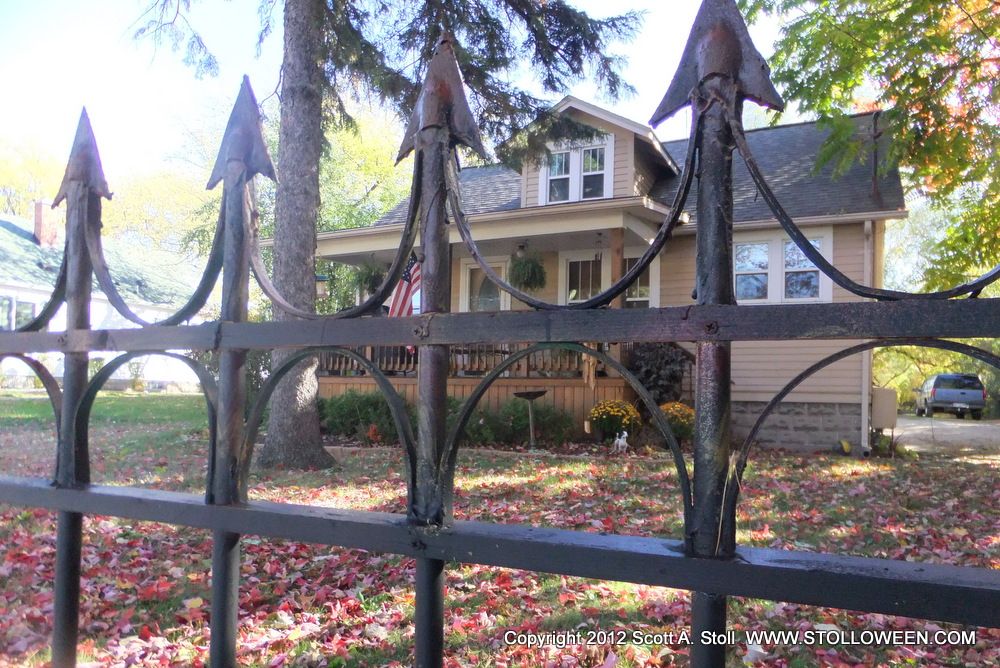 A pointed arrow fence creates a magnificent curb appeal of any property. And we've found a way for you to make one for yourselves. The fence is made from pieces of lumber,  PVC pipes, and sheets of craft foam. Yes, you've heard it right, it's totally doable. And you can see it all on the link!
7. White Vinyl Fence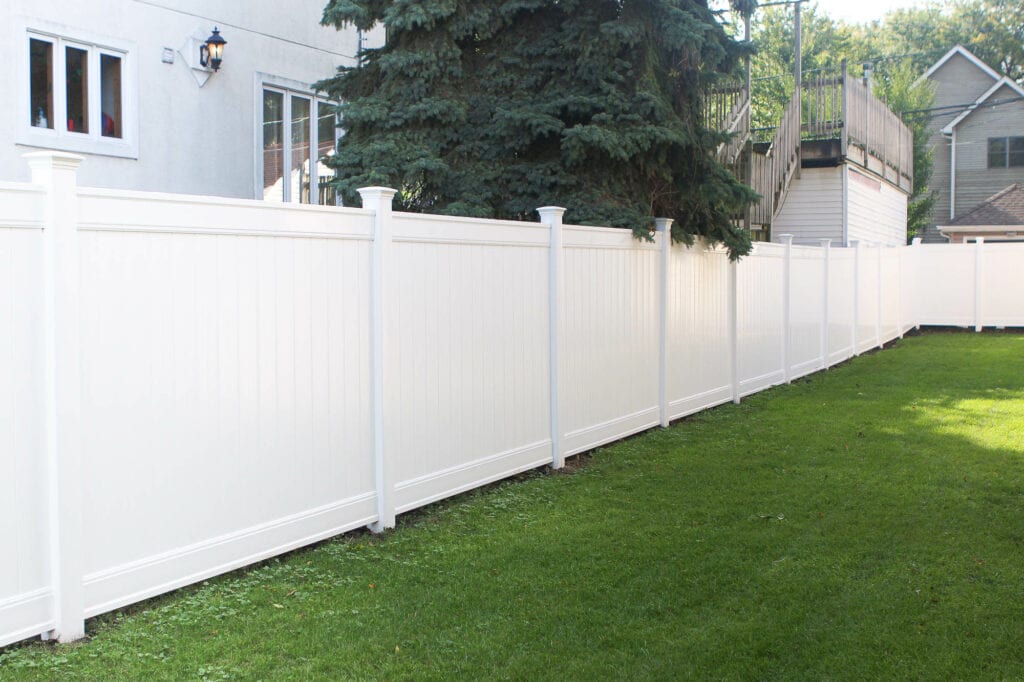 If you don't know what kind of fence to build for your property, go with a classic white one. It looks so clean, tidy, and luxurious. These kinds of fences never go out of style and look oh-so-modern!
8. Bamboo Fence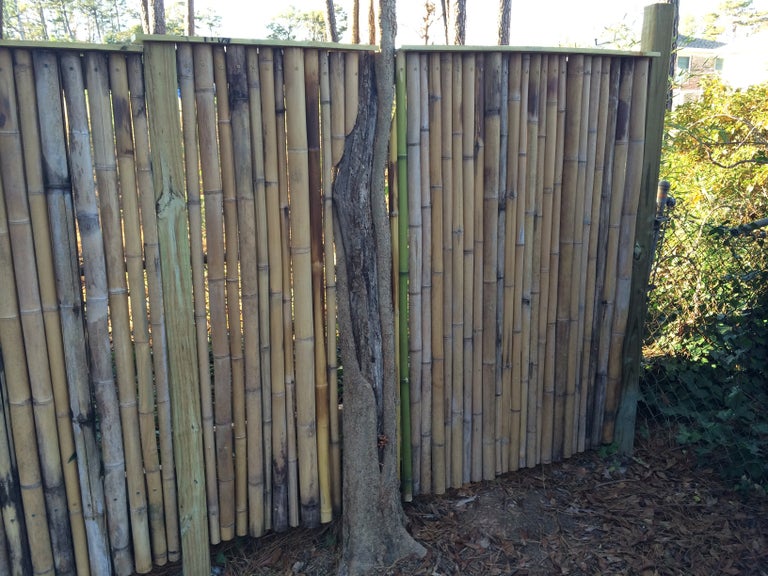 If you want to secure your property, but still want that earthy, forest kind of vibes, then this fence is just for you. This bamboo fence is very affordable and looks very cute, especially in a wooden area. The best thing is that you can build it around trees so they can not only live but add beauty and features.
9. Picket Fence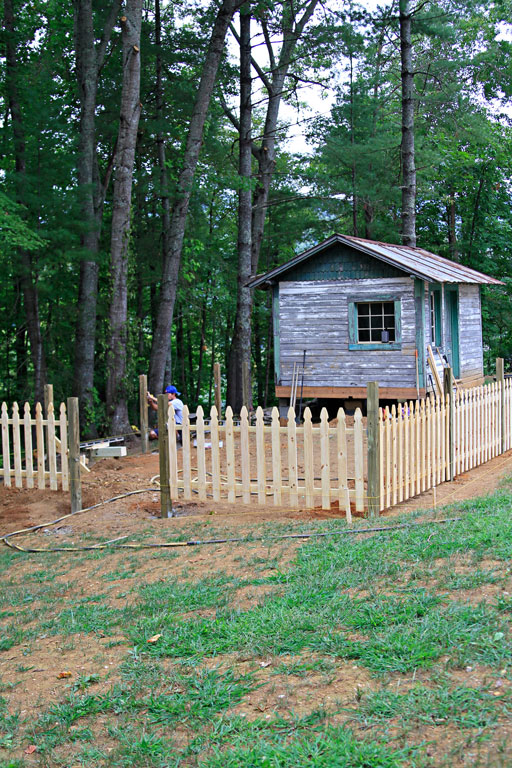 Picket fencing is a great solution for securing your homes and creating a cute curb appeal at the same time. On the link, you can see the key steps for building it. The wooden type of fencing looks perfect in the more rural areas, so if you have a property like this one, you should definitely make it.
10. Marble Fence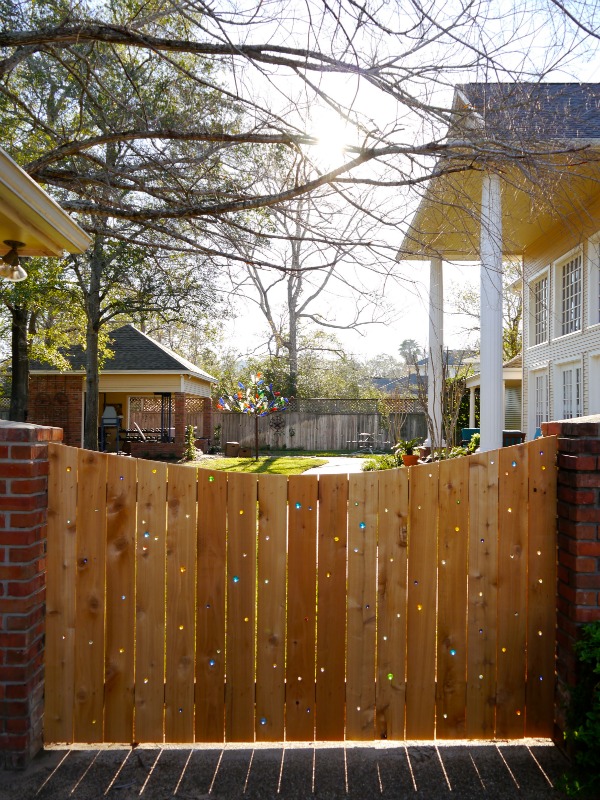 Add a little shimmer on your properties and recreate this DIY fencing idea! The curb appeal with this fencing idea is to die for! So if you are up for an artsy challenge, follow the link and check out how it is made.
11. Spooky Fence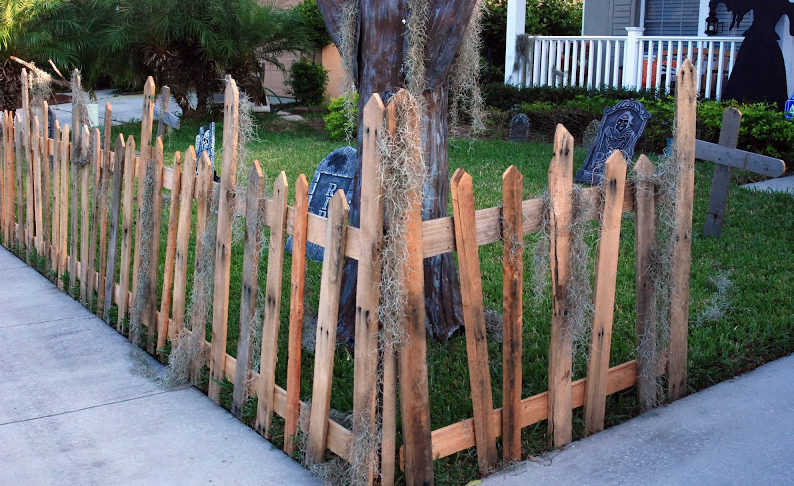 Halloween enthusiasts, this one is just for you! Create a spooky and fun curb appeal of your homes, and recreate this fencing idea. It protects the privacy of your homes, with a touch of spooky sophistication. Do you like it? Check out how it is made!
12. Pergola Fence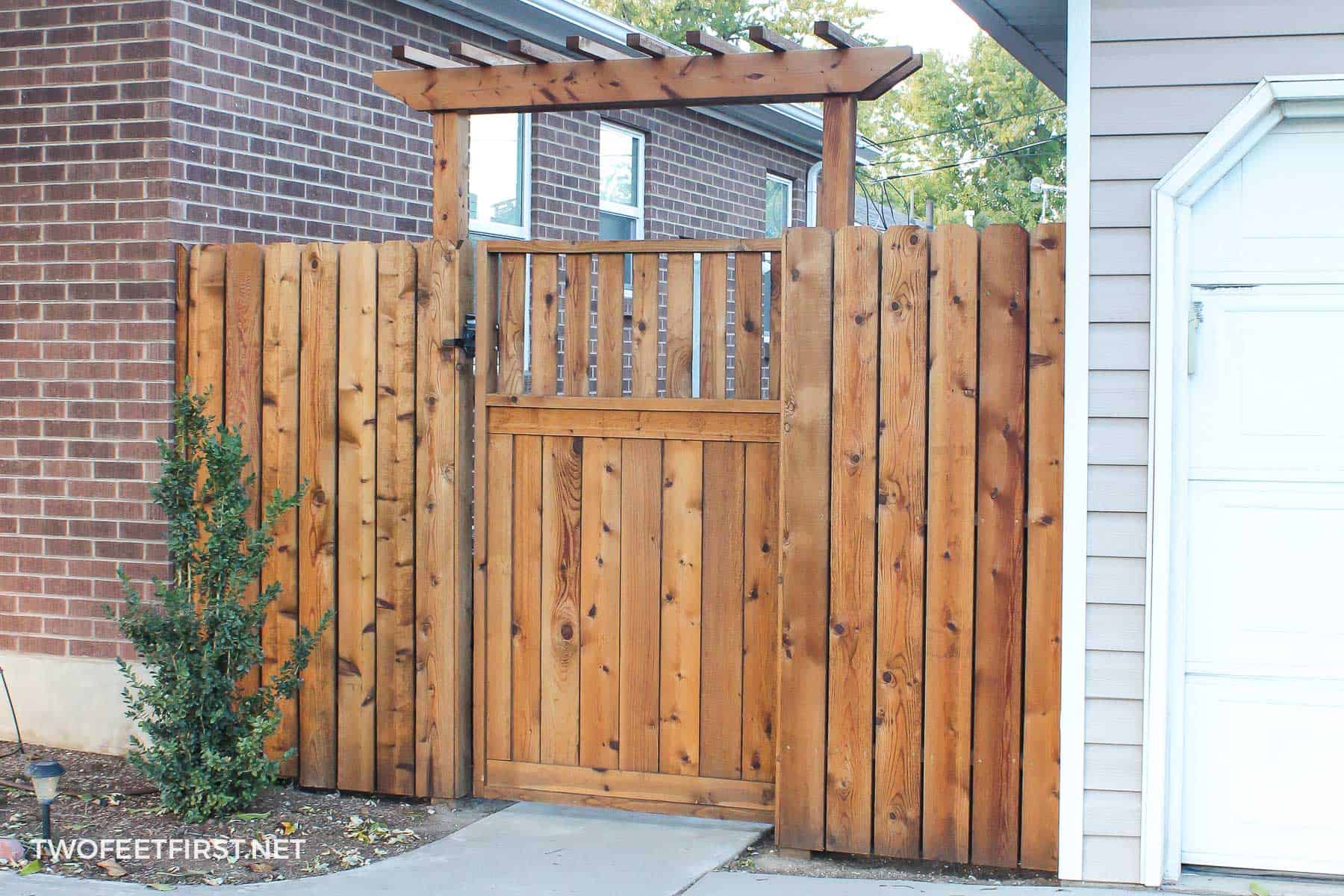 Thanks to this fencing DIY project, you will secure the property in a way that will look modern and totally eye-catching. Your privacy will be protected in a sophisticated way, and you can see all about it on the link. Get crafty and build one for yourselves.
13. Rustic Fence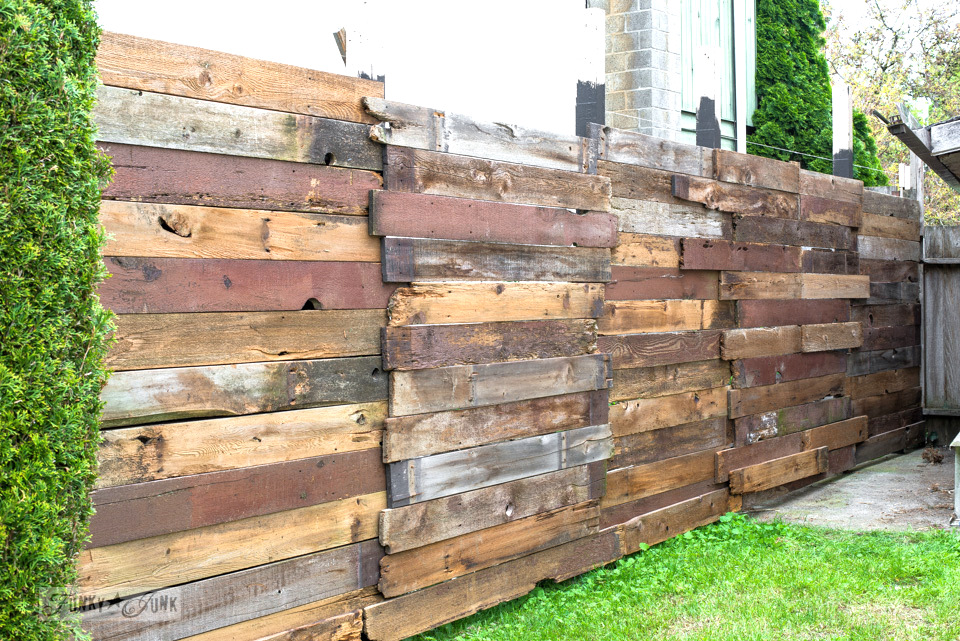 This rustic type of fencing is built out of reclaimed wooden boards and the result is surprisingly cool! The different shades of the boards create a very fun and colorful wall for your backyard. And it very affordable for anyone with a low budget.
14. Pallet Picket Fence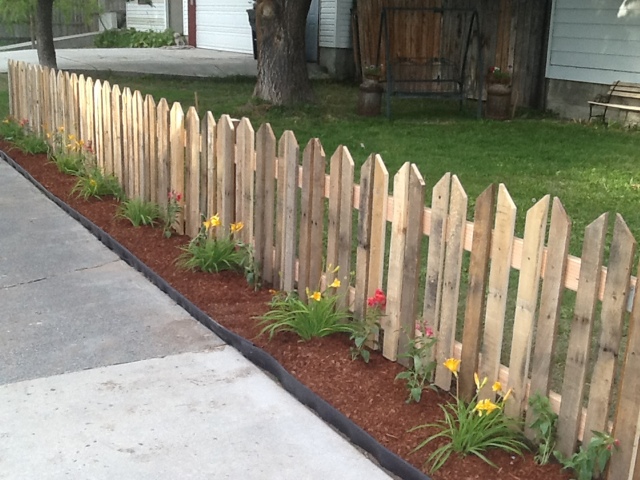 This is another great and easy solution for anyone who wants to start a fencing project for their homes. This fence doesn't provide the privacy part, however, it's a great way to secure the property and decorate it at the same time. And the flowers look very cute with this type of fence.
15. Flowered Fence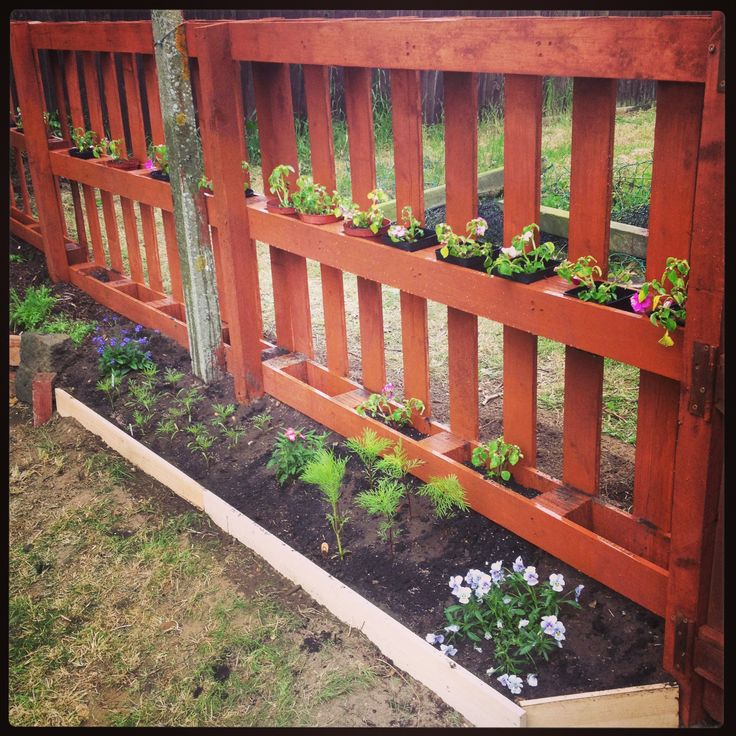 If you are fond of gardening and have an overflow of flowers in your backyard, this fence perfectly blends in with that type of vibe. It's very affordable, and perfect for anyone who wants a rustic type of crafts. On the link, you can check out how it is made, so if you are interested in this kind of floral fence, you should totally go for it!
This is what we chose for you. If you liked our ideas, or have some of your own, please comment in the comment section below.