Jewelry has the power to be the one little thing that makes you feel unique. It's like the perfect spice- it complements what is already there. And the bling always shines a little lighter when it's made by you.
DIY earrings are so fun to make. They are a piece of self-expression that is shared with the world. Sometimes, our budget doesn't allow us to buy the earings we want, so this is a cheaper solution to make that design and to have fun while creating it. The most important part about DIY earrings is that you can style them however you like.
Shiny, colorful, minimalistic, bold, drop-dead beautiful, we have it all! Easy and cheap tutorials, with exquisite results. So pick your favorite design, start creating and leave a little sparkle wherever you go!
1. DIY Leaf Earrings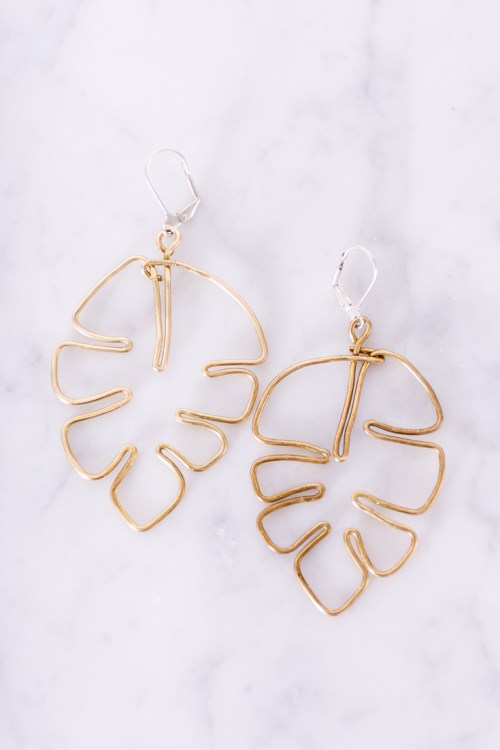 Perfect earrings for spring and summer vibes. You don't need a lot of material to make them, only brass wire. The end result will leave you speechless and you will be so proud of your creation. They are easily combined with a variety of outfits cause of their simple, but yet alluring look.
2. DIY Tassel Earrings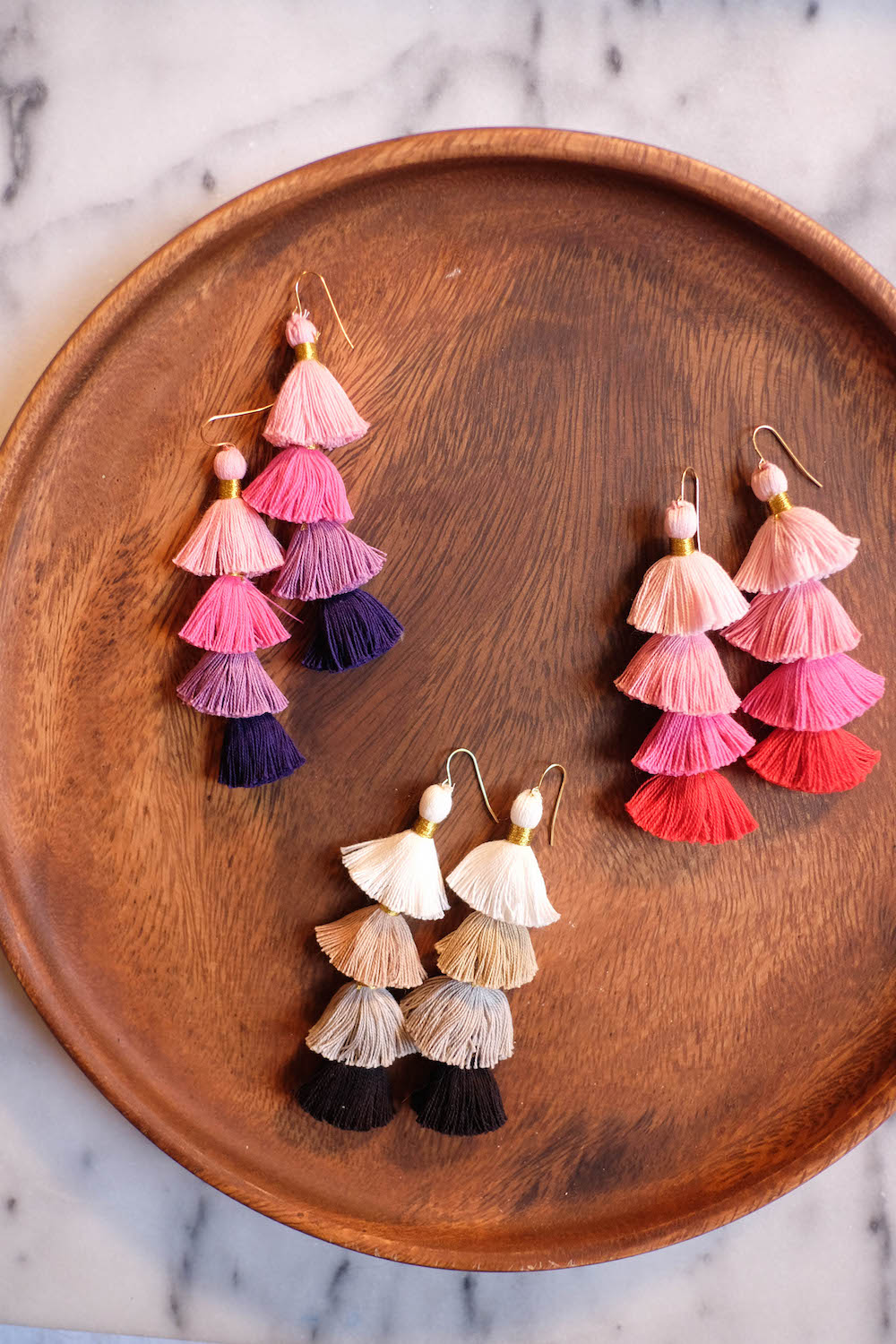 Feeling festive? Take a look at these charming designs. So colorful and wobbly! The best part is that you can use whichever combination of colors you please. Check the tutorial and see how easy is to make them. Everybody will look at you when you'll wear them. A self-made peace from you to show-off to the world.
3. DIY Beachy Boho Earrings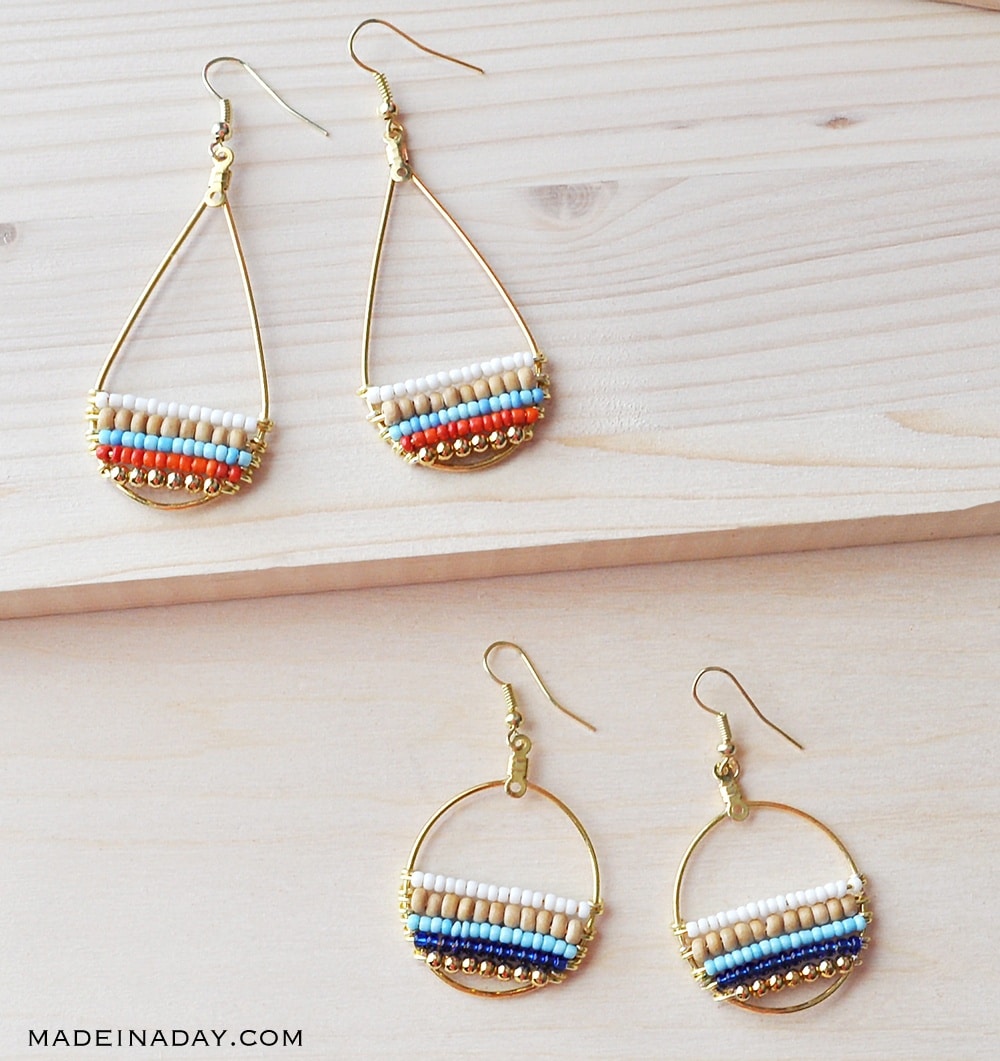 Do you wish to possess these boho earrings? Well, follow the tutorial and make them! You'll be amazed at how easy it is to create them. Combine a set of your favorite colors and start crafting. You can have these earrings with little effort. The boho style is so trendy these days, you agree?
4. DIY Wire Face Earrings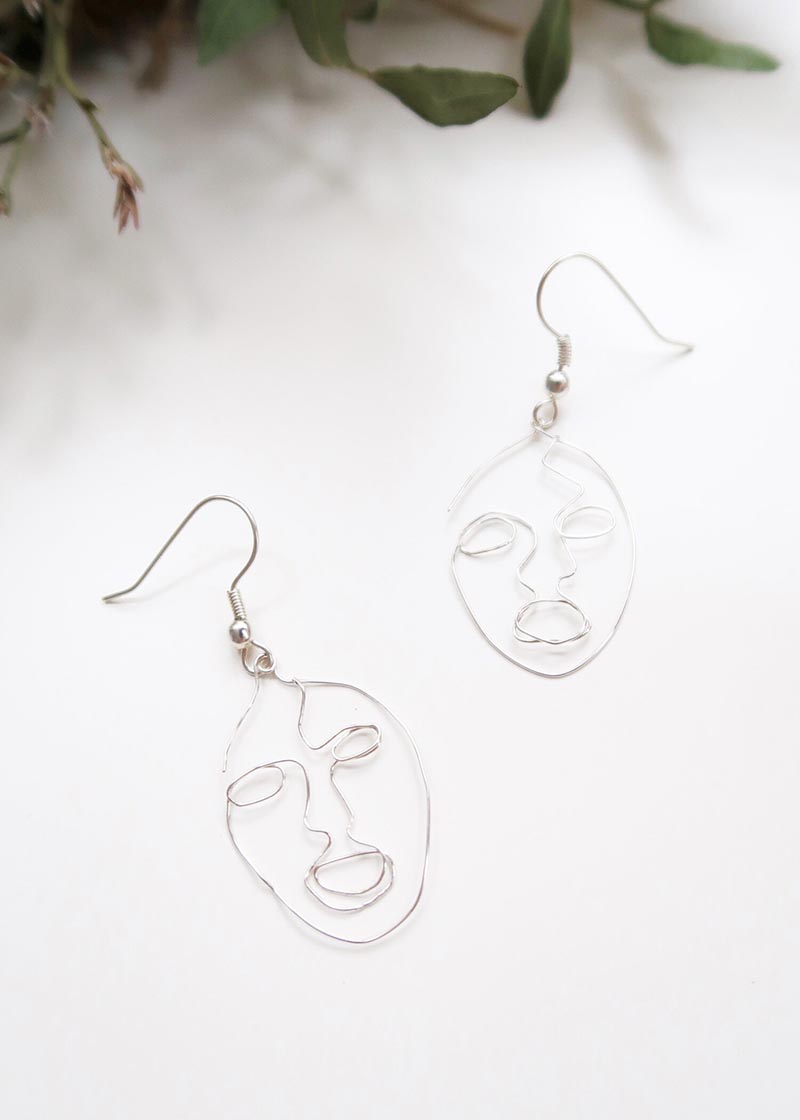 What an eye-catching design, right? A beautiful reflection of your creative and artsy soul. Minimalistic, yet radiant. All you need to do is to draw a face by your choice and follow the lines with a wire. Very easy and simple, and the end-result is drop-dead gorgeous. With these earrings, you don't have to overthink what outfit to wear. Put on something simple and let the earring speak for themselves!
5. DIY Pom Pom Earrings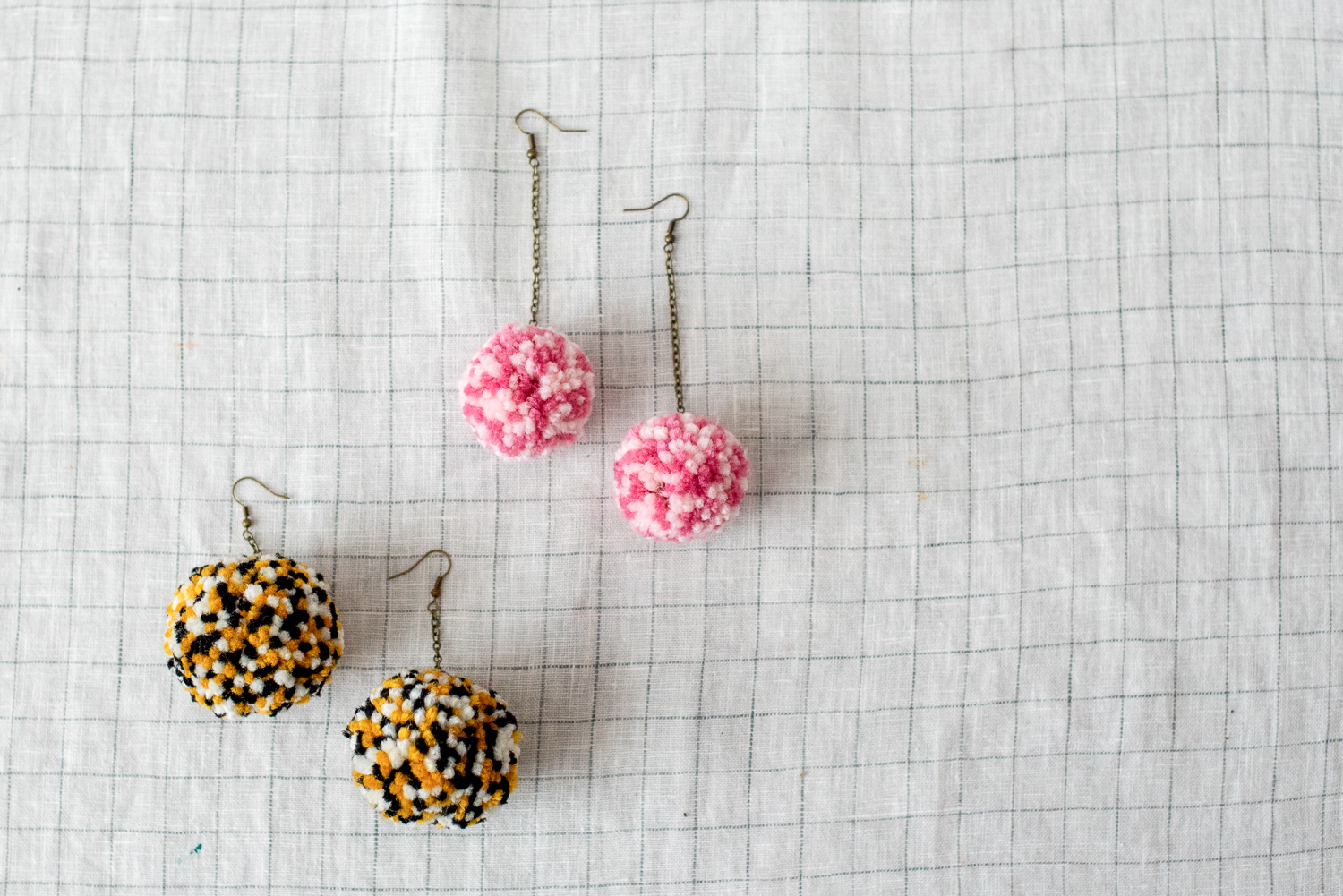 Such a cute design! And the tutorial it's a piece of cake. You can design them to be longer or shorter, and the most important part, you can use and combine as many colors as you like. They are so beautiful that your friends may ask you to create a pair for them.
6.  DIY Clay Rainbow Earrings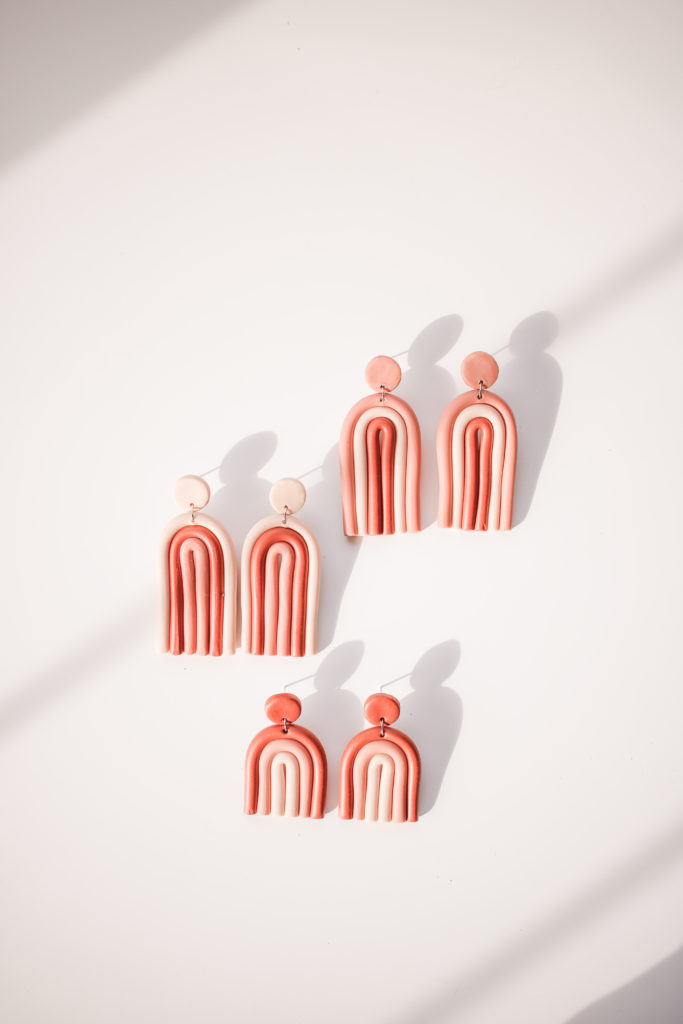 Here's another idea for you to try. These earrings are so trendy and fun to create, just follow the tutorial and see for yourselves. They look expensive, but they are totally not. You don't need to be artistically skilled to make them. Just pick a combination of colors, and start crafting.
7. DIY Moon Phase Earrings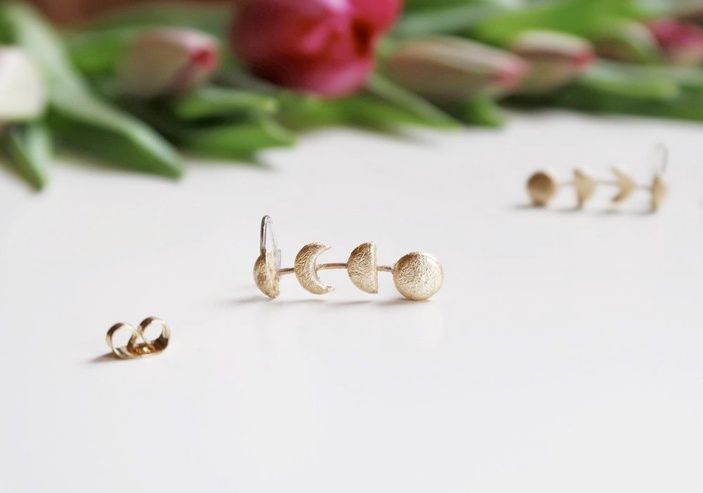 This design looks so exquisite on the ears. They look so delicate and straightforward, but yell style! These earrings are very simple to make. All you need is clay and wire. We hope you will try to make them because once you're done, you'll wear them every day!
8.  DIY Fishing Lure Earrings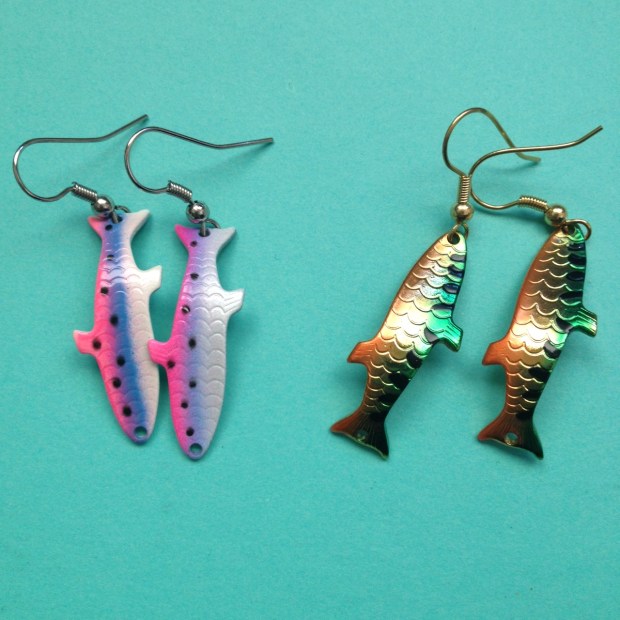 If you are a fishing enthusiast? Or by any chance, have somebody that is? If so, here's a great idea to use fishing lures as a beautiful accessory. They are a great idea for a birthday gift too! So authentic and cute. All you need is fishing lures and earring hooks. Paint them by choice and there you go! A beautiful piece of accessory.
9. DIY Hot Dog Earrings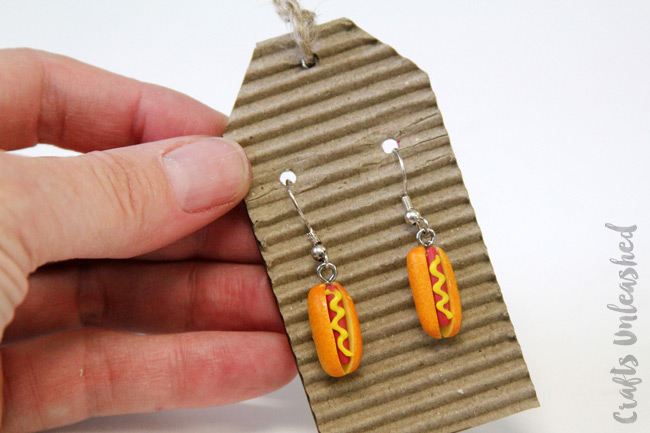 Another great and creative design for all those artsy souls. You will create this idea in no time. Just follow the steps in the tutorial. Just looking at them you want to go and eat a hot dog. Once you make these, everyone will compliment them, that is for sure!
10. DIY Goldfish Earrings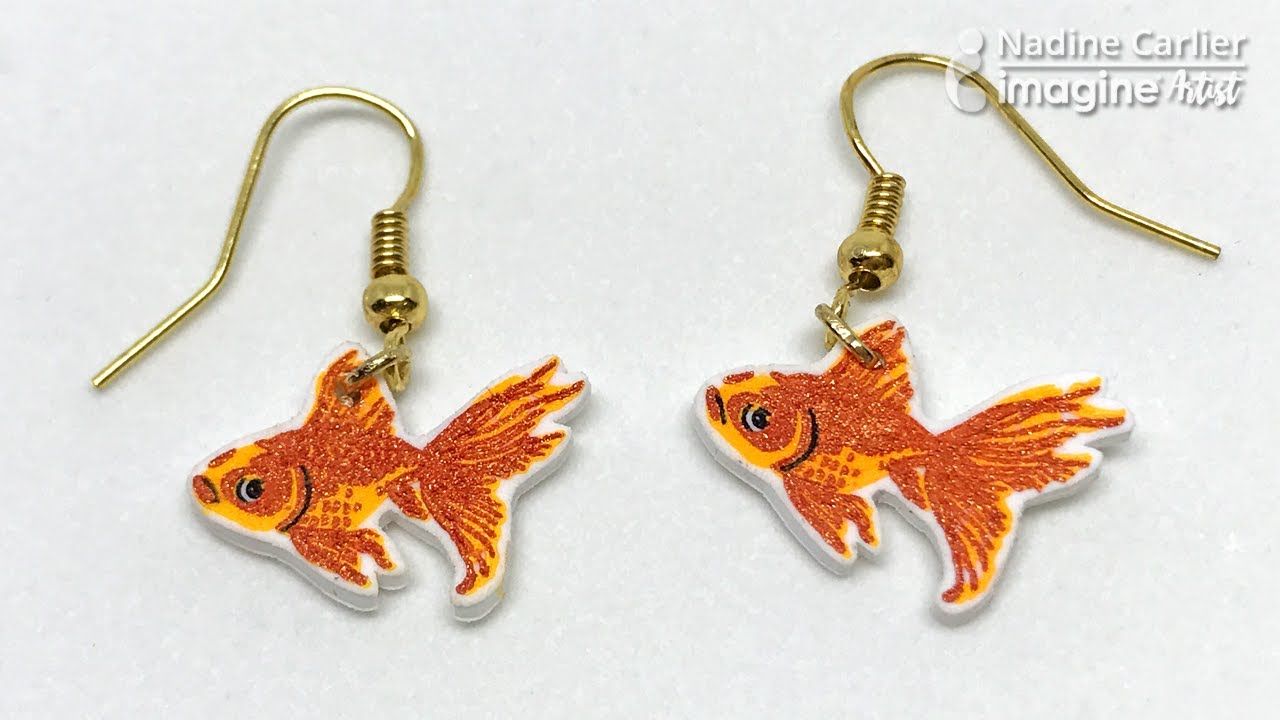 A beautiful beachy and summery accessory. This design gives a special kind of outfit vibe. More lovely and colorful. They are done in no-time and are a great addition to your earrings collection. Looking for something to wear on the beach? Here's an interesting idea for you to make!
11. DIY Hot Glue Earrings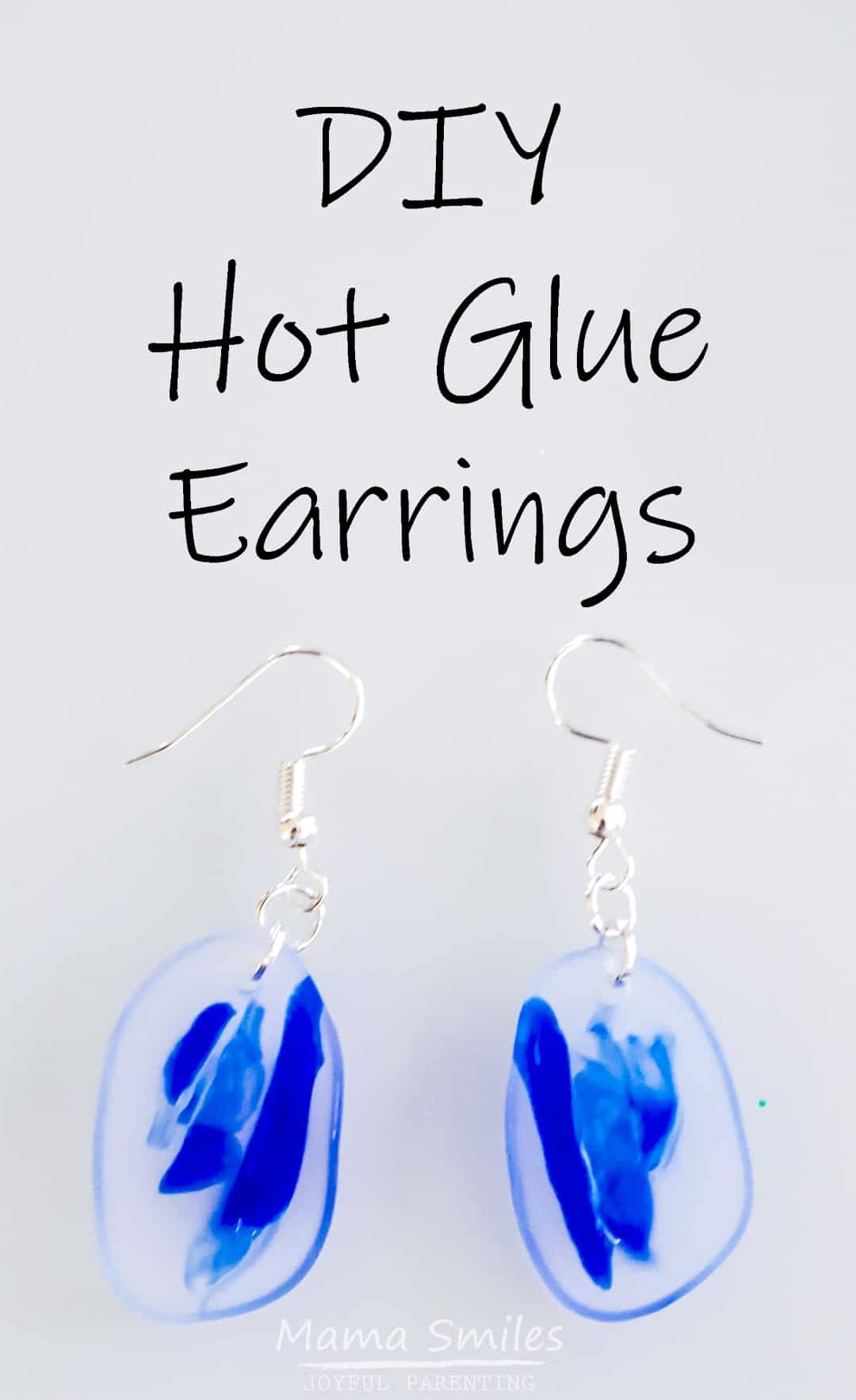 Look at how magnificent they look! So simple and subtle, but yet so beautifully designed. If you haven't worked with hot glue before, here's an opportunity for you to try and craft something that will accessorize your look. You can wear these earrings for different occasions, with a variety of outfit combinations. Enjoy, and have fun making them.
12. DIY Fruit Earrings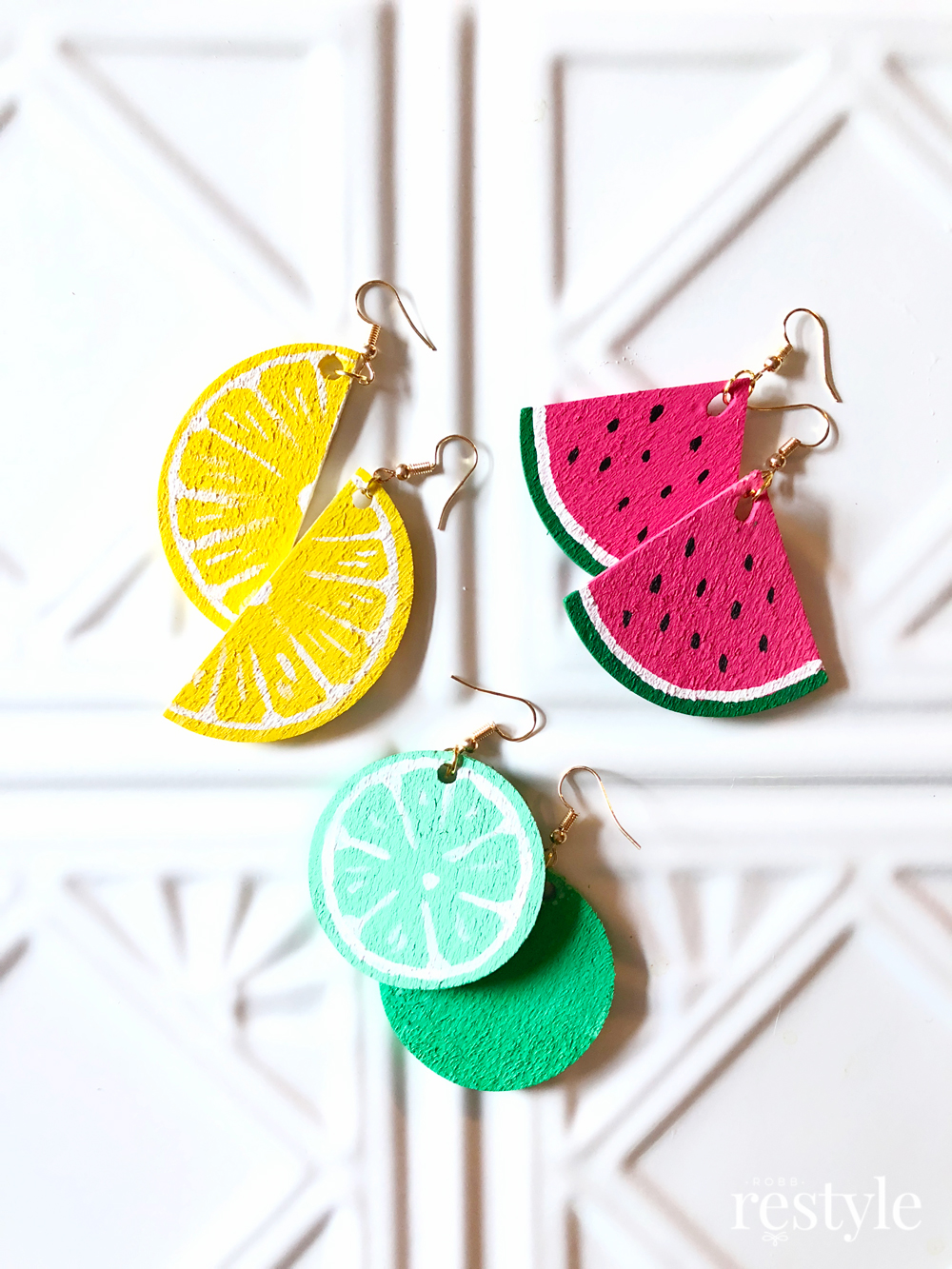 Feeling fruity and colorful? Try to make these interesting designs. They look so fun, just the accessory you need for the hot summer days. Follow the tutorial if you want to make them, they are so easy, believe us!
13. DIY Silk Floral Earrings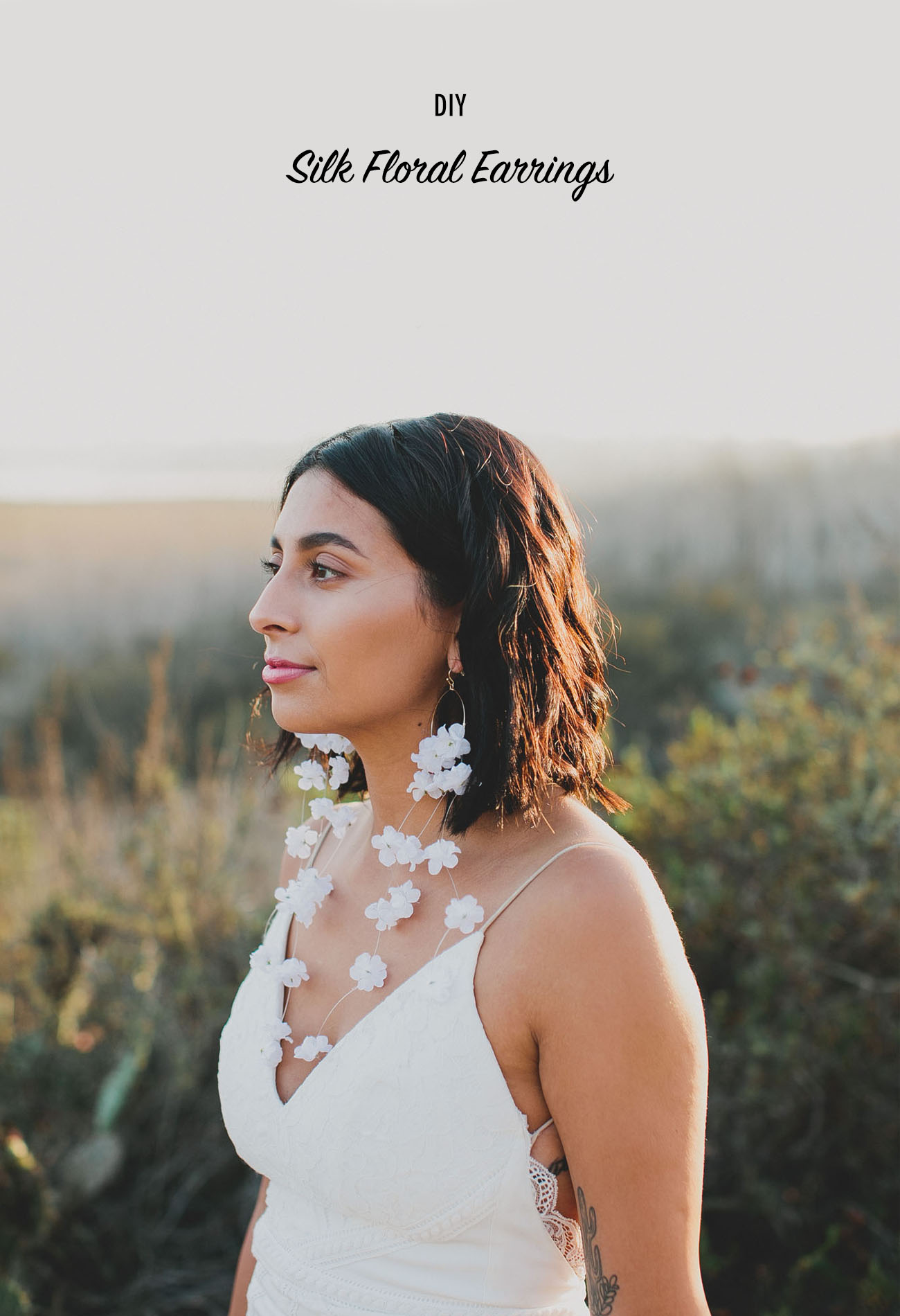 This design is so elegant and perfect for wedding ceremonies. These earrings complete the whole "bridal" look. There's no need for a necklace, these earrings speak for themselves. A beautiful and subtle decoration. You will look so fairytale-like. Follow the tutorial to see how are they made. These earrings are to die for!
14. DIY Wave Length Earrings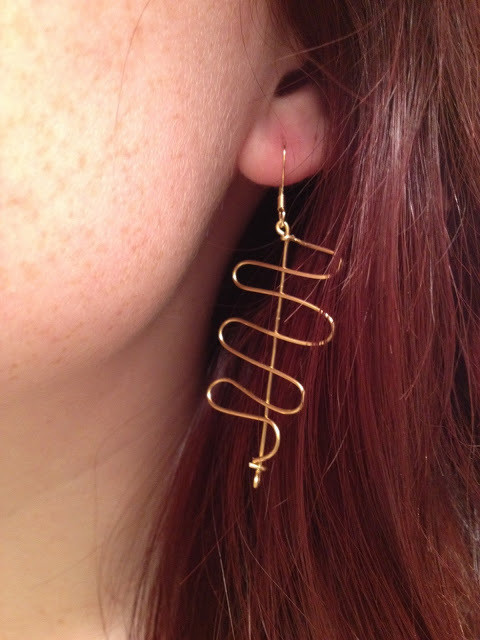 Here's another minimalistic design for you to check out. Very simple and easy to make. This accessory will blend perfectly with every outfit. Try them and see for yourselves how artsy vibe they will give you.
15. DIY Dragon Fruit Earrings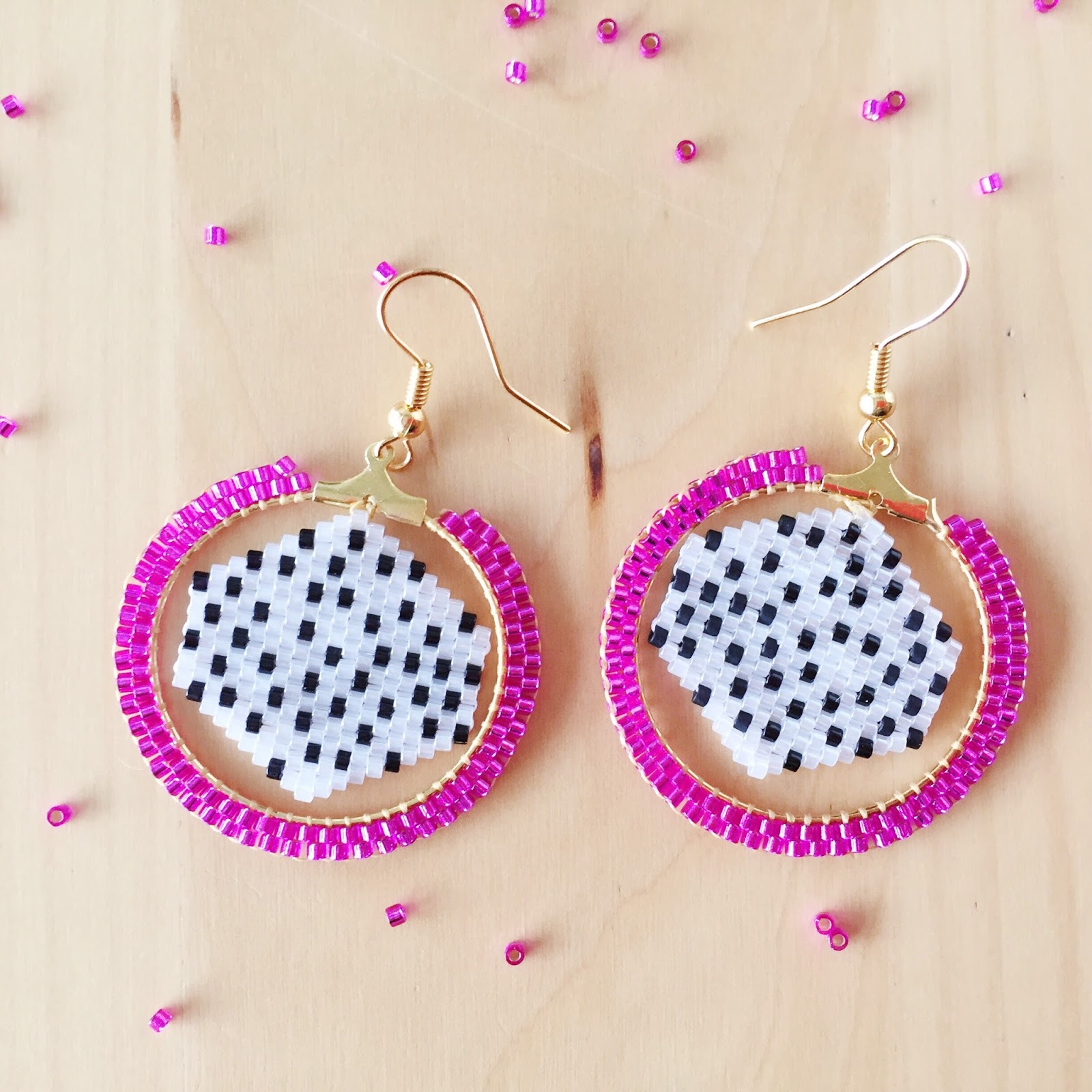 How beautiful is the dragon fruit? Such a lovely combination of colors and a beautiful taste. So, why not try and make dragon fruit earrings? Look at how good they look! They will transform every look into a more fashionable and trendy vibe. Follow the steps in the tutorial to achieve this design. Everybody will notice them. Add a little spice to your outfit! Good luck!
How do you like these designs? They were fun, right? We assure you that you have the artistic ability to make these creations. Which ones do you like the most? Leave a comment below!