It's the most exciting time of the year. This time of the year, everybody would be able to find something to enjoy. Winter can be a really charming time of year, whether you love snowball battles, sledding parties, pumpkin pie, or cuddling up by the bed.
One of the best things about winter is the ideal time to enjoy some warm Christmas drinks. As outside temperatures drop, our drinks get warmer. Some of us saw their first snow, and it's officially cold enough for hot chocolate, mulled wine, or some sort of twist on traditional hot Christmas drinks.
This time of year, hot chocolate is a great drink because it has such a rich taste and there are so many ways to do it. It is a perfect accompaniment to sweets, and one of the greatest hot drink ideas of all time for Christmas. Another great hot Christmas drink is hot apple cider since it's tasty, simple and there is a range of different ways to prepare it. This time of year, lattes are another great choice, and pumpkin spice lattes are the drinks that many of us want for Christmas or fall.
Without a latte machine, lattes are not the easiest drinks to make at home, but you can make a chai tea latte, which isn't exactly a latte because there's no espresso, but it's a beautifully flavorful drink.
This time of year, there are a lot of other popular drinks as well: hot toddies, cappuccinos, you name it. Below are recipes for some of the best warm beverages for Christmas. Enjoy!
1. Caramel Vanilla Chai Latte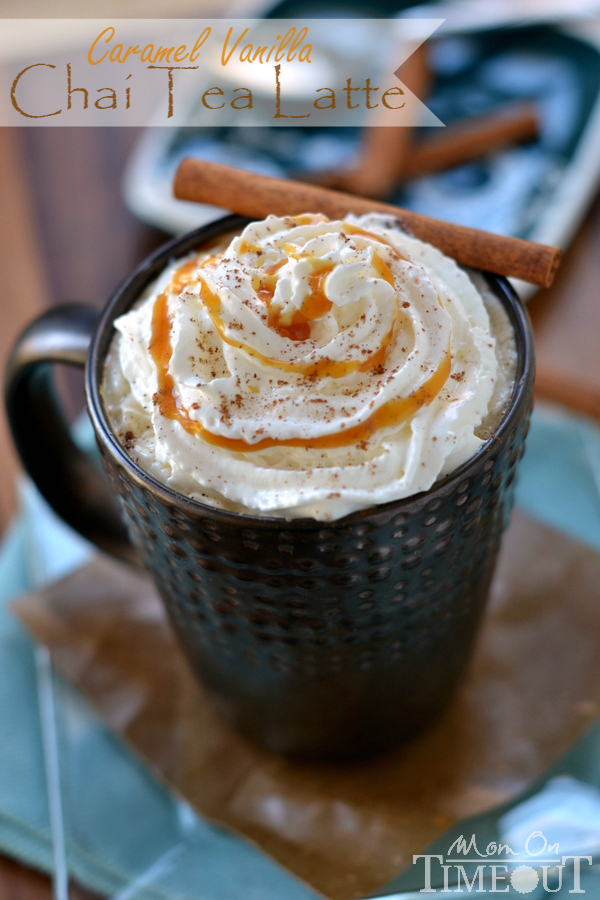 If you're tired and feel like you have been running at full-steam ahead before the end of this chaotic year, and certainly need a break, treat yourself with this perfect replacement of latte. Since to make a latte, you need a machine, this is a great way to make a latte-like sweet and cozy drink. It has tons of spicy, sweetness with a little caffeine boost to help get you going and finish everything in time for Christmas. Or the day after…
2. The Cooper and Thief Hot Toddy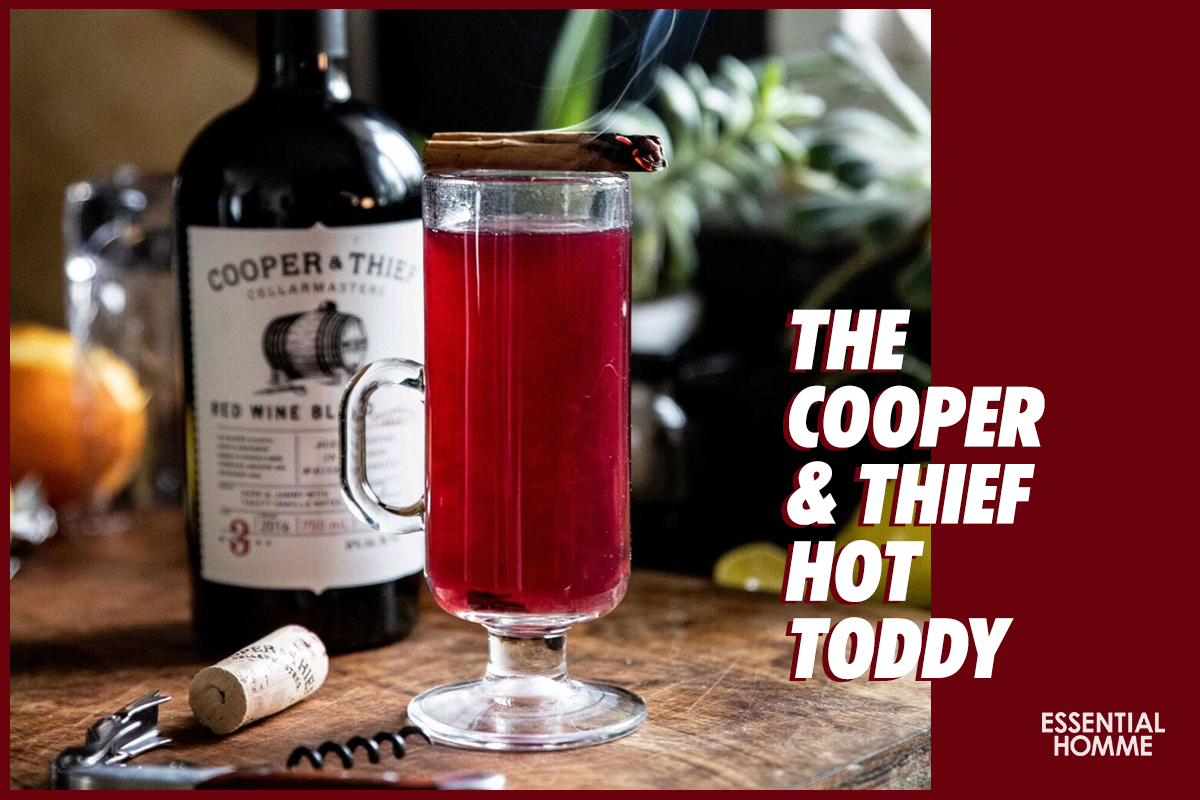 The holidays are looming, the snow has already arrived, and it's cold enough for the typical hot toddy to twist. The Cooper & Thief Hot Toddy is a long-needed revamp of the beverage, sweet, spiced, and soothing with a kick. It's the ideal taste of holiday spirit for all to enjoy, beginning with the red wine, paired with bourbon and holiday best friends: cinnamon, star anise, and a splash of whiskey.
3. Tom and Jerry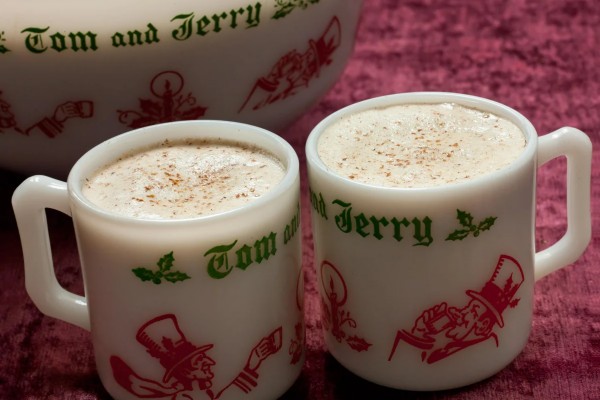 Hey, Tom and Jerry lover! Here's a cocktail for you. You'll love it. It's really common in the Midwest and resembles the classic eggnog, but it has little to do with the cartoon. It comes from Chicago, and actually, it's a spiced, beaten egg batter mixed with hot milk, water, cognac, and rum. Serve it in a festive Tom and Jerry punch bowl and special ornamented mags from Tom and Jerry for an authentic drinking experience.
4. Wassail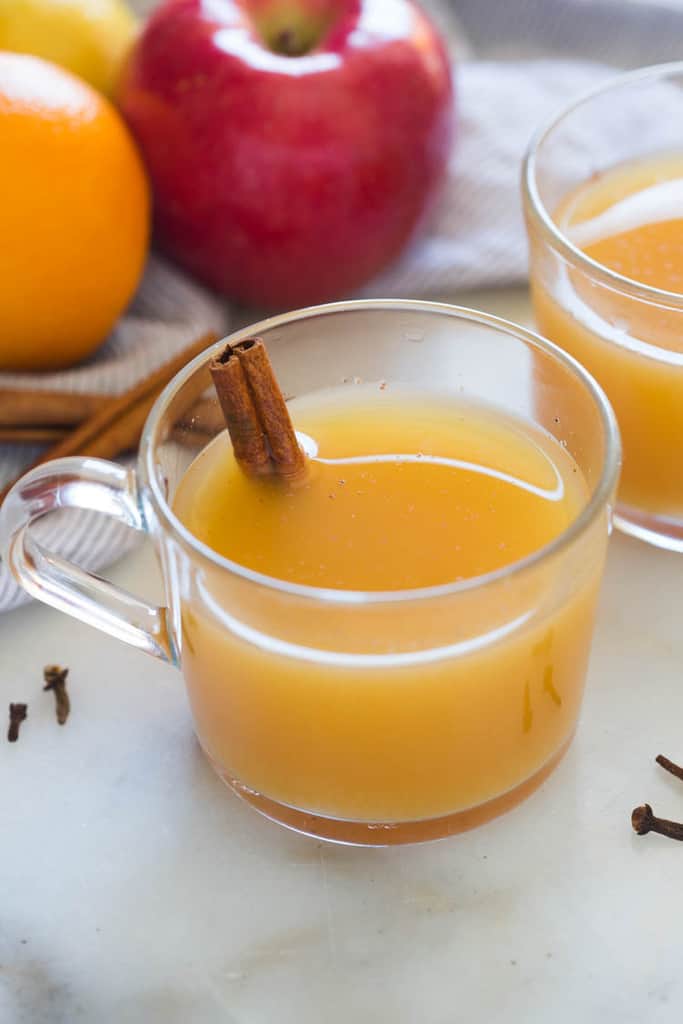 Wassail is the tastier sister of Apple Cider. A tasty warm cider drink that mixes cinnamon and spices with the flavors of orange and apple. When it's cold and snowy outside, it's the perfect warm cozy drink to enjoy. Hard liquor, apples, brandy, and other spices were favorite of the traditional wassail. Today, the non-alcoholic wassail is made with cloves, apples, cinnamon, lemon, orange, ginger, and nutmeg. If you wish, you can always add alcohol!
5. English Punch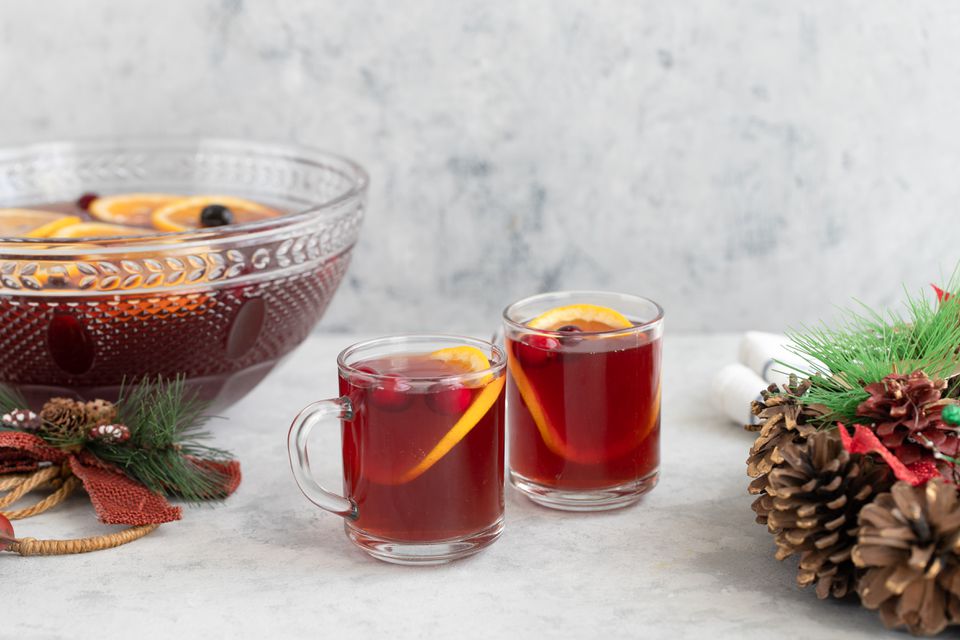 A popular warm drink that is great for holiday parties is the English Christmas punch. It's simple to make and the combination of your favorite rum, red wine, and tea goes great against the citrus fruits. For the punch, add some green and black tea to your favorite dark rum and red wine. An orange-based tea
would also be cool. Just warm it all together and enjoy it!
6. Glögg
Glögg is the Swedish variant of the traditional mulled wine. Yet, it is different, because it infuses a lot more alcohol than the traditional recipe. At first, the spices were added to mask the suspicious quality of the wine, but now they are added to perfectly good wine. Glögg is so deeply rooted that it has become an integral part of the culture of Sweden. In Sweden, Glögg is typically served in very small glasses, mainly because many Swedes go from one party to another! Glögg parties are less popular outside of Sweden, so invite your neighbors and make the portions generous!
7. Adult Hot Chocolate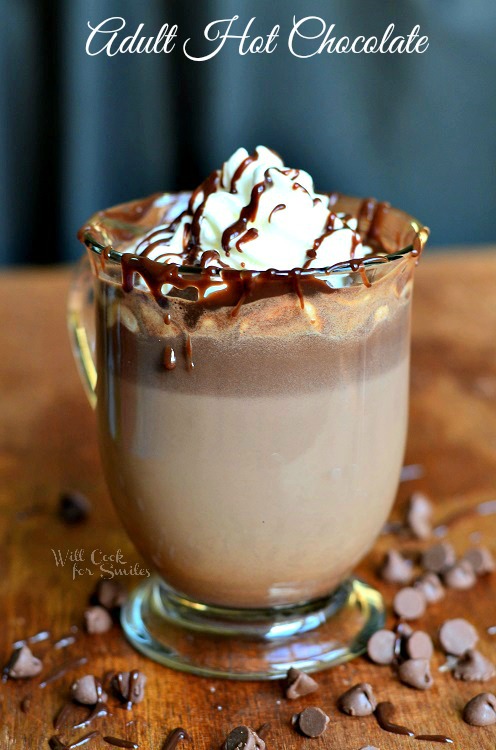 The most comforting drink to have on a chilly holiday evening is hot chocolate. Make it a little more special with vodka flavored and chocolate-flavored liqueur and whipped cream. The perfect way after a long day to relax! This is a fun hot cocktail that parents can enjoy after the kiddos go to bed this holiday season! This Adult Hot Chocolate is a hot drink made with homemade cocoa, Godiva, and whipped cream vodka that is scrumptious and warm.
8. The Grinch Hot Chocolate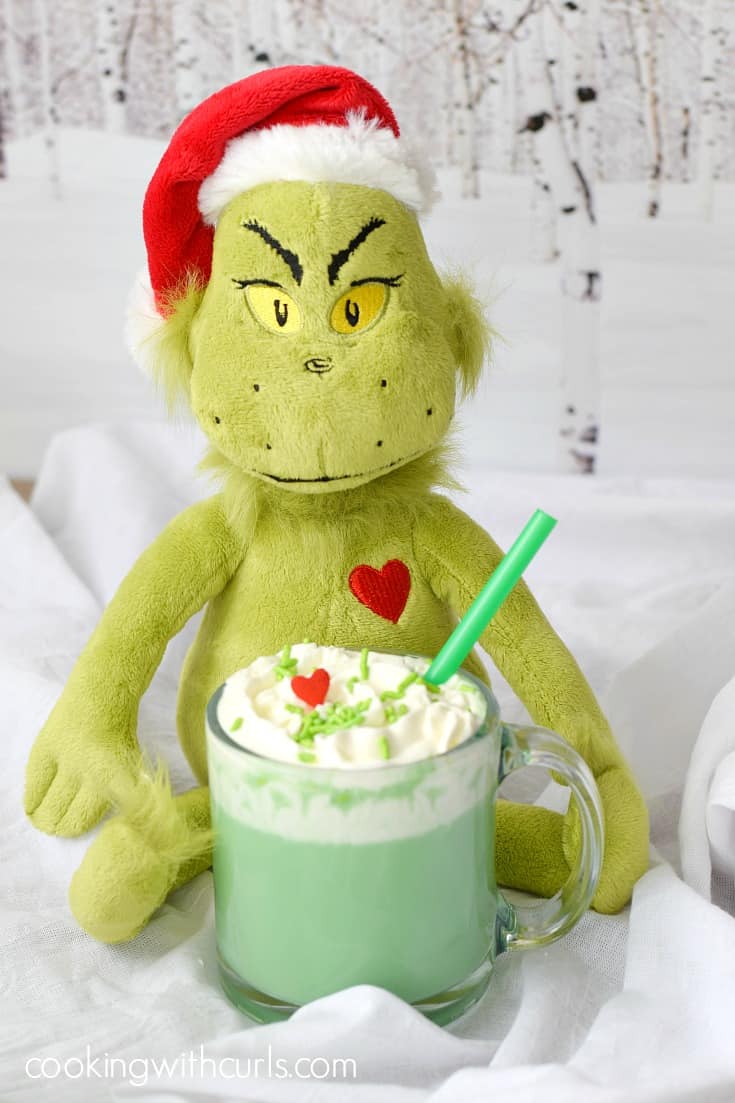 What's Christmas without a Grinch? If he stole Christmas, now we steal his hot chocolate. All who went down to Who-ville really enjoyed Christmas. But the Grinch, who lived north of Who-ville, did NOT do that! The heart of the Grinch grew to three sizes, and he discovered the error of his ways. Why don't you serve Naughty or Good Grinch Hot Chocolate to everybody! I'm not entirely sure which one is better, the one with or without alcohol, but both are completely delicious. One thing is certain, during the holiday season, this Grinch Hot Chocolate will keep you warm.
9. Red Velvet Hot Chocolate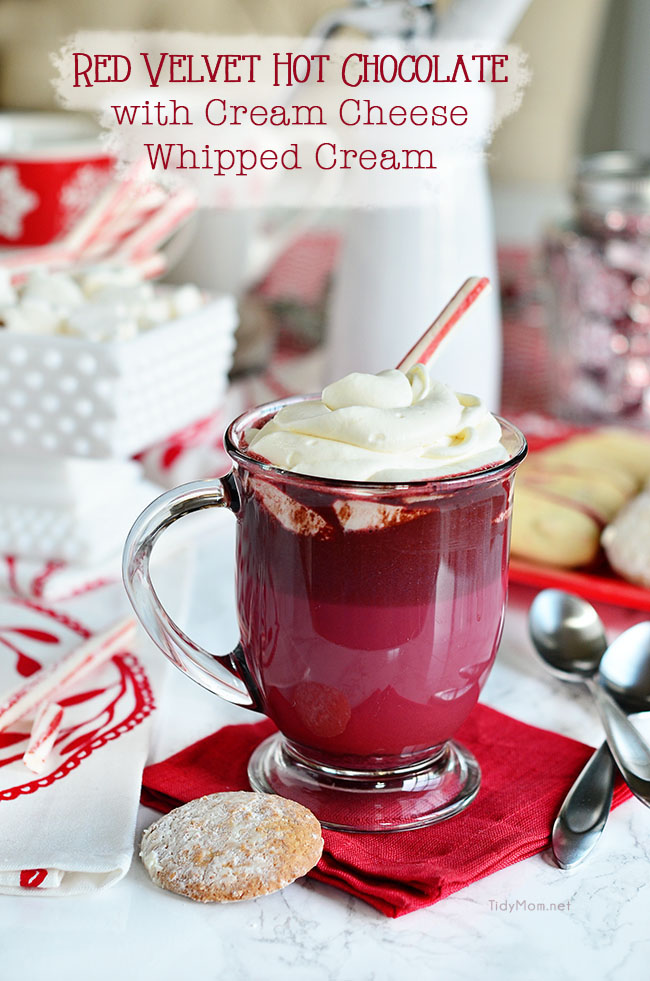 RED VELVET HOT CHOCOLATE, with a completely flavored rich Christmas flavor, is perfectly creamy, velvety, and sweet. The whipped cream with cream cheese is what really sets this hot chocolate recipe apart. Along with a sweet tangy surprise at every drink, it has a distinctly soft, round, sweet vanilla note. If you love red velvet's sweet taste, cream cheese frosting's tangy sweetness, and hot chocolate's luscious decadence, then this is your warm drink. I hope you're enjoying it.
10. Hot Cranberry Punch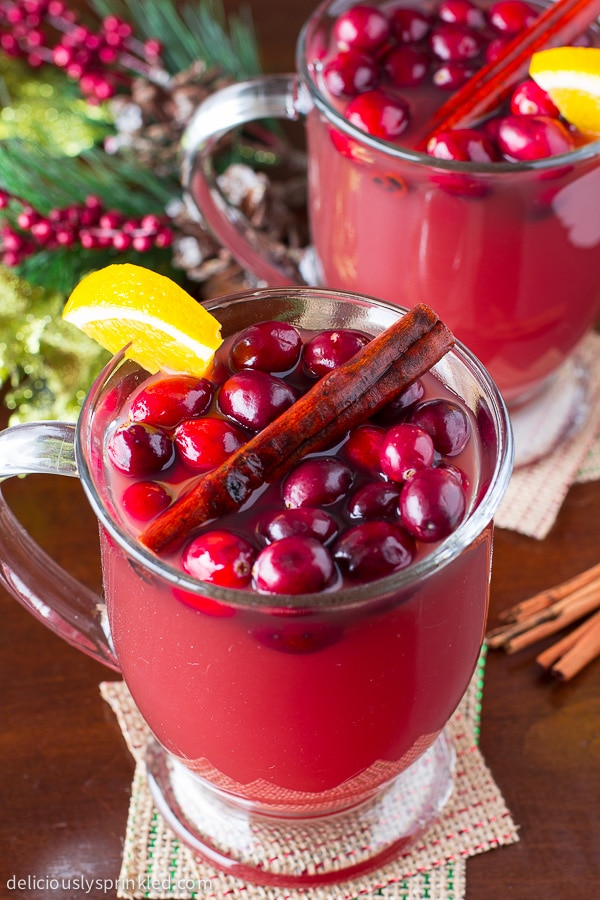 The ideal addition to every holiday party or event is this Hot Cranberry Punch! If you love the cranberry flavor, you're going to be head over heels for that one. This holiday season, for all family events, this could be your go-to punch recipe. It's simple, it's so fine, and it creates a large enough batch to share! And is that not another part of Christmas's beauty? Share things that you enjoy with each other.
11. Hot Pumpkin Buttered Rum Cocktail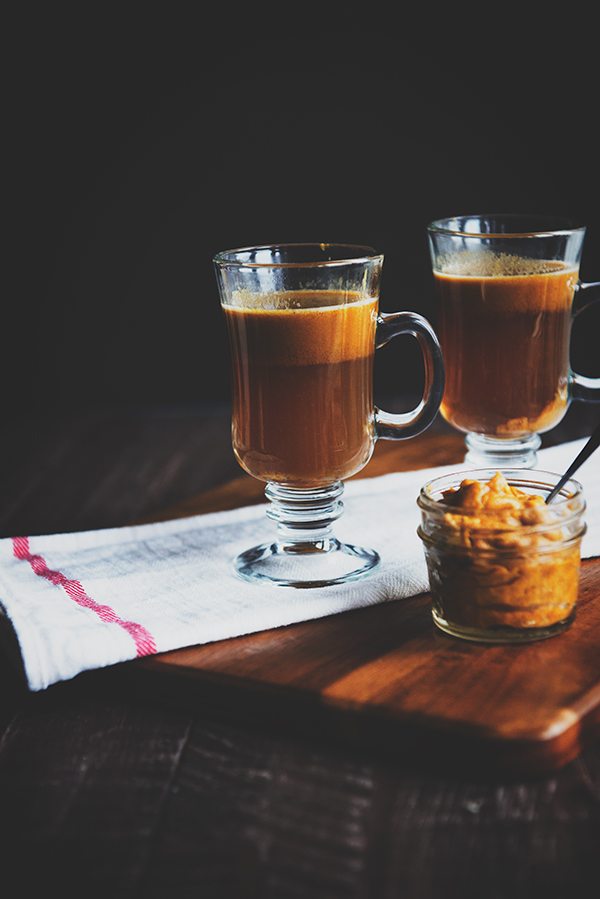 An enhancement to a typical hot buttered rum cocktail is the addition of pumpkin puree and pumpkin pie spice. The hot alcohol doubles the effect of warming the body. Delight your guests with this tweak from an old recipe. If you have never had hot buttered rum before, you might be a little cynical about alcohol and butter. Believe it or not, butter adds a certain richness to this cocktail, as well as a little spice. Imagine having to drink a good glass of boozy pumpkin pie. Cozy, right?
12. Mulled Wine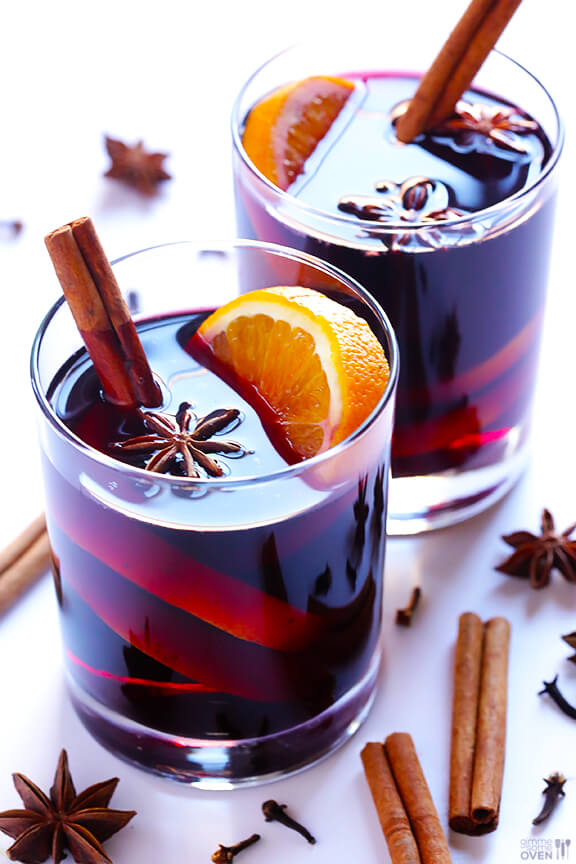 For winter and holiday entertainment, the best recipe ever is homemade mulled wine. Preparation takes 5 minutes, literally, and both on the stove and in a slow cooker can be achieved. It's totally customizable with your favorite herbs
and spiced up with your favorite liqueurs. It's sure to make your home smell pretty good and warm everybody up on a cold winter night.
13. Slow-Cooker Peppermint Bark Hot Chocolate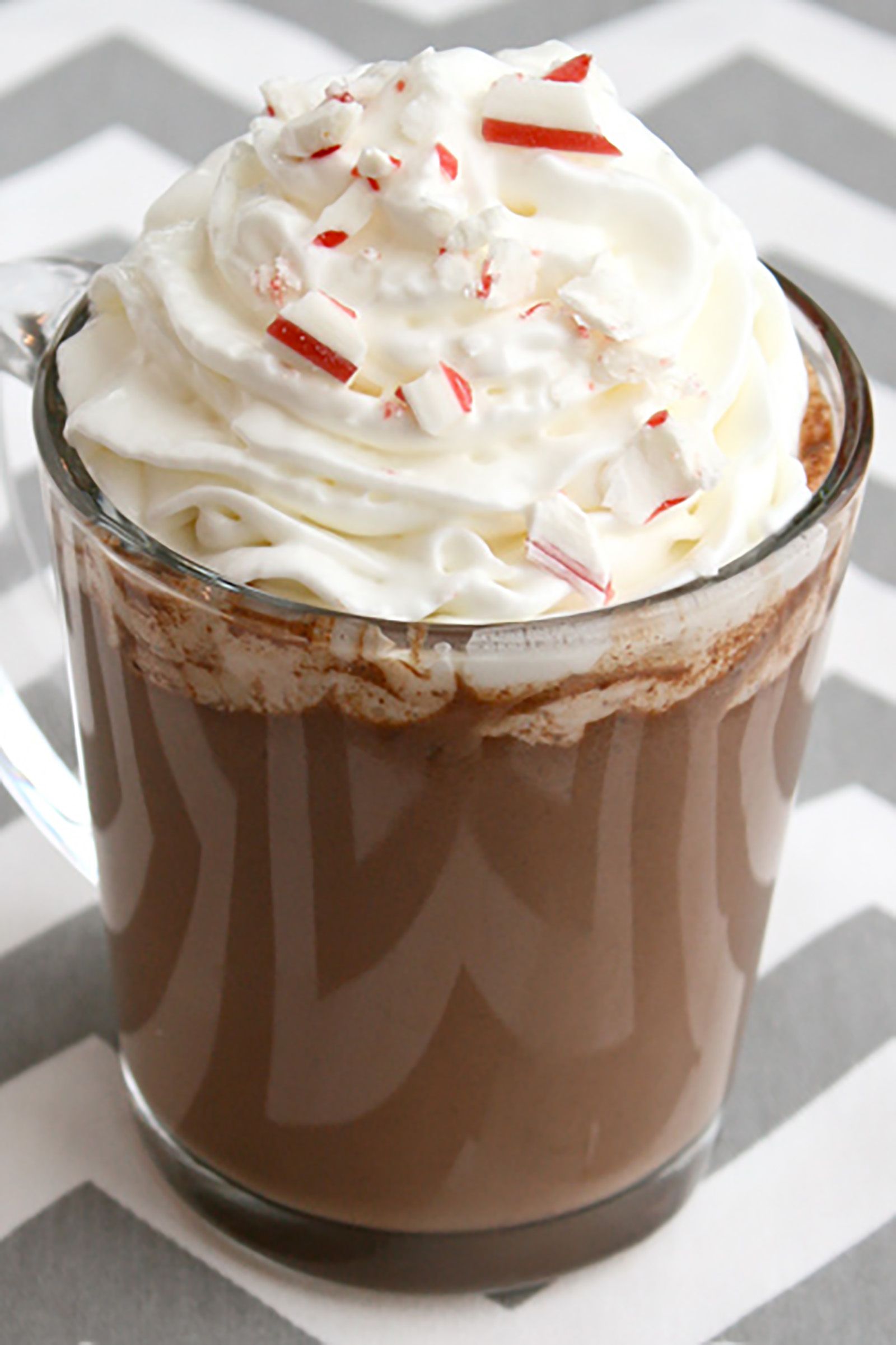 Peppermint bark is a simple way to put a homemade spin on your favorite hot chocolate. Turn your fascination with the bark of peppermint into a mad cocktail. The perfect method for making hot chocolate, and keeping it warm during a holiday party, is a slow cooker. Prepare your favorite hot chocolate and add a slice (or any of your favorite candy) of peppermint bark while it is still hot and swirl to dissolve. On top, add some whipped cream, drizzle with chocolate syrup and sprinkle with chocolate crushed candies.
14. Andes Mint Hot-Chata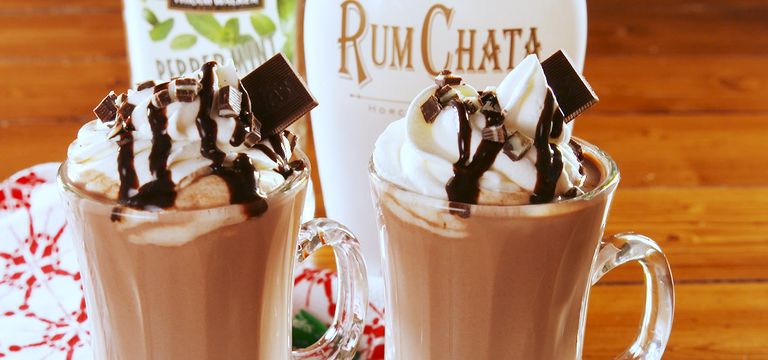 It may taste innocent, but HotChata has a lot of booze. It's a Rumchata with a twist, in reality. It is the ideal party drink for the holidays, made in a crockpot with Rumchata and Andes mints, and served straight from the pot. Thus the name, HotChata, because it is served hot with whipped cream and melted chocolate on top. What's more to like than that?
15. Tea and Cider Punch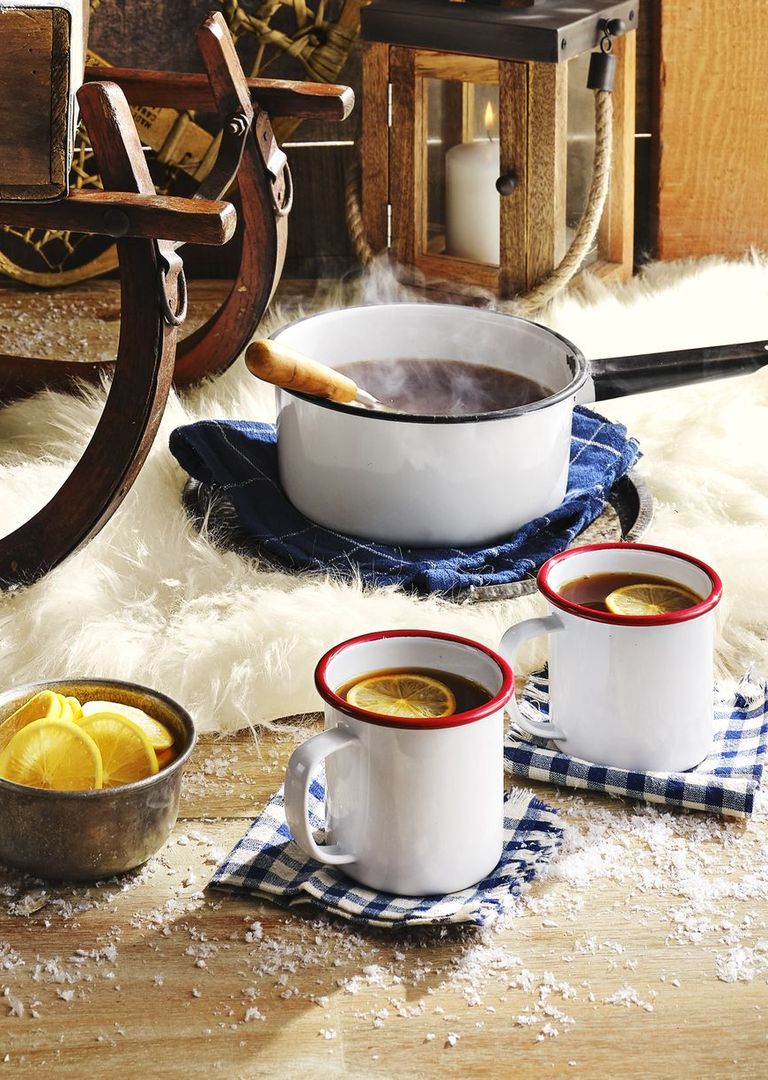 After a day out in the snow, turn every evening into an après-ski affair with a steaming pot of this stovetop tea-and-cider punch that will warm any cold fingers and red noses. For a sweet taste, this twist on a hot Toddy uses apple cider. Bring several cups of fresh apple cider to a boil and simmer until cider is reduced. Then add English breakfast tea bags and sliced lemon. Steep for several more minutes and stir in some bourbon after discarding the tea bags. Serve warm and enjoy.
16. Kahlua Hot Chocolate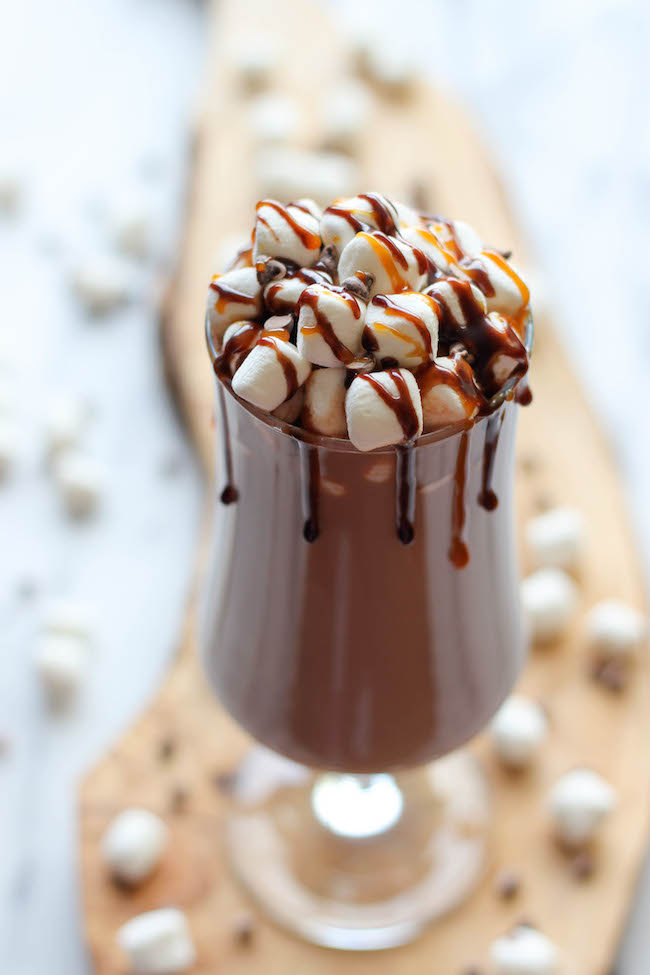 If you are very strict about no sweets in the house, you can regulate the sugar and indulgent chocolate amounts to taste with a simple homemade hot chocolate. The Kahlúa is the best part of this recipe version, making it a drink purely adult. Simply add to your hot chocolate a splash of Kahlúa and enjoy the cozy, grown-up drink. Decorate it with some salted caramel-slathered marshmallows and cover them with molten chocolate.
17. Spicey Mexican Hot Chocolate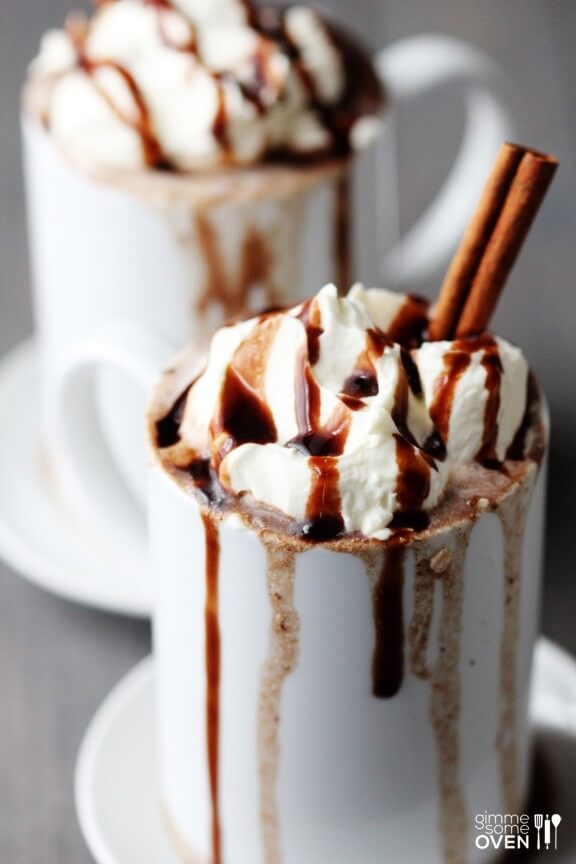 If you got cravings for some Mexican hot chocolate, but you´re too lazy to go to the store for some pure cocoa chocolate, make one yourself at home, with the ingredients you already have. So, round up some cinnamon, chipotle powder, cayenne, and a pinch of nutmeg, and add the spices to a simple homemade hot chocolate or a bit thicker hot cocoa. You´ll be surprised at how good it is.
Loved our recipes? Have some of your own? Don't hesitate to share them in the comments below.