Born Cassandra Monique Batie in December 1984, Andra Day became popular with her acting debut and portrayal of Billie Holiday. For that movie, she had to completely change her body, mannerism, and lifestyle habits. But it was well worth it. The movie role helped her win the Golden Globe Award for Best Actress in a Motion Picture Drama and earned her an Academy Award nomination.
In 2015, Andra Day released her debut album, Cheers to the Fall. The album earned a Grammy Award nomination in 2016 for Best R&B Album. By that point, Andra was quite popular.
And in 2021, she made her acting debut in the biopic The United States vs Billie Holiday. Let's take a look at Andra Day's weight loss journey.
Landing The Role Of A Lifetime
When she landed the role of Billie Holiday, Cassandra was ecstatic. But also horrified at the same time. After all, Billie Holiday is her idol. Even her stage name is derived from Billie, whose nickname was Lady Day.
Here is what Andra had to say about the role, "It was horrifying. No, terrible. I was dead scared. I'm not an actor, and I felt totally out of my depth. I'm such a fan of hers, and the last thing I wanted to do is mess up the story of this woman I love".
Luckily for her, she didn't mess it up. Instead, she earned an Oscar nomination for Best Actress and won a Golden Globe. Sounds good, right?
In her debut film role, Andra delivered a powerful portrayal that brought Holiday's story brilliantly to life. Fans and critics praised her performance.
And Andra had this to say, "What convinced me [to take the role] was the idea that the movie would tell the truth of her story, which is that she was a great godmother of civil rights. The world never knew that which was part of the design of systemic oppression. To expose it was really incentivizing".
How Much Weight Did She Lose?
To prepare for the role, Andra Day went from 163 to 124 pounds. She wanted to properly embody Holiday, so she lost 39 pounds.
In the beginning, she says, "At first, I started by just shrinking my caloric intake, of course, and then exercising as well. But honestly, I did kind of starve myself a bit when I was on set".
Day was determined not to have her body look too fit for the role. She wanted to slim down to look more like Holiday. But at the same time, she knew that getting extremely toned wouldn't suit the period context of the movie.
She says, "I didn't want my body to look like a gym body of 2020. It had to look like loose skin and parts. That, for me, was important: having a body true to that period".
But it wasn't easy. Yet, feeling weak from the weight loss helped improve her acting. While the weight loss cannot be classified as healthy, it actually made embodying Holiday, who always struggled with substance abuse, easier.
The famous singer said, "It made me very weak on set and slowed me down in a way that really helped with the scenes". Now that is not a tip to follow for the average person. So do not do it.
Preparing To Play Billie Holiday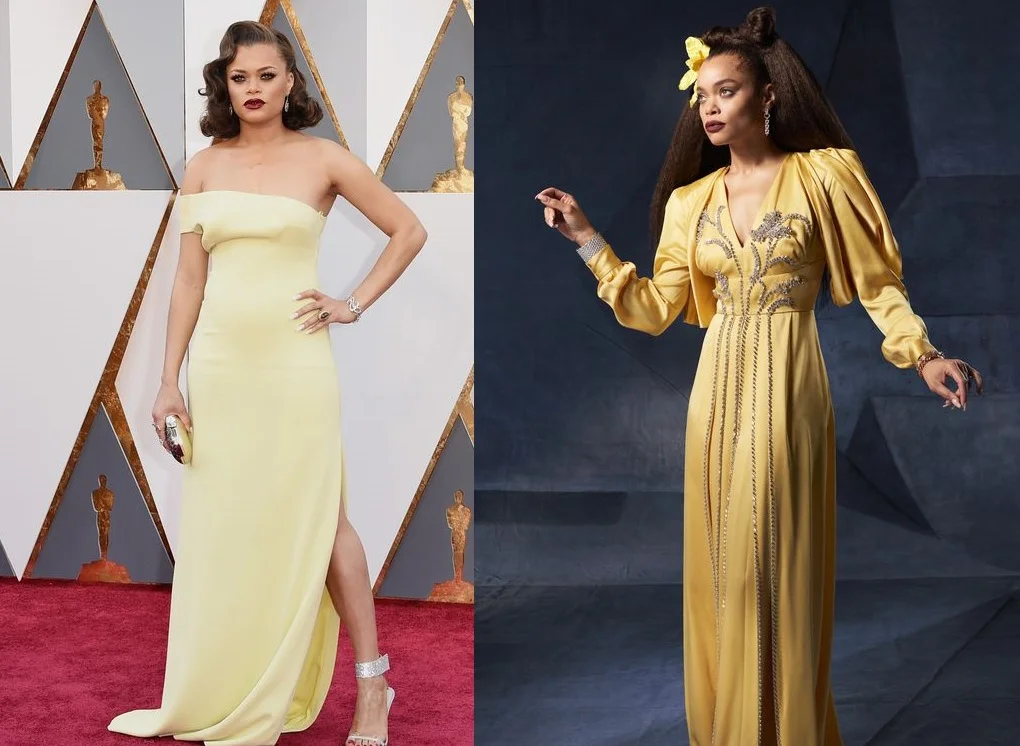 Besides losing weight, Andra Day had to prepare for the role of a lifetime. She effectively turned herself into Holiday. The Andra Day weight loss didn't stop with losing and shedding pounds.
Andra says, "I had to transform not just my body but the way I spoke and even the way I thought. I had to adopt the way she approached everything: conflict, joy, life. I lost 40 pounds. I started smoking, drinking alcohol, and even cussing more. You feel emboldened yet ravaged after a role like that. But she made me feel that I'm braver than I thought I was. I can speak my mind and not be worried about the consequences because she did that".
Day didn't smoke or drink prior to landing the role. But she had to do both in an effort to more authentically connect with the iconic singer.
She says, "I started smoking cigarettes, which I don't do…It makes me feel like her; it slows me down. I'm very fast, and she's like molasses. I did drink a lot of gin and bourbon and all of that stuff. Look, I was desperate. I didn't want to be terrible".
To make sure she is keeping some healthy habits, Andra built a little gym in her garage. She had a power track, a multifunctional trainer, and a treadmill. Combined with some dumbbells, resistance bands, a weight bench, yoga mats, and a Bosu ball, Andra could keep up with her workout routine but still maintain a period body.
She had to do cardio to shed pounds, even though she hates it. Day says mental strength is everything.
This is the message for her fans, "When I exercise, I have more clarity in my thoughts and in the way I function throughout the day. I feel more oriented. Working out helps me feel more capable. It helps me make better decisions. I often feel like brain fog is an issue for me, but when I'm working out regularly and drinking more water, my head feels clearer, truly. It's an exciting feeling".
Andra Day's Diet
Every person who has ever been on a diet will tell you, there are some cheat meals here and there. This is the philosophy of Andra.
She says, "My overall philosophy about food is, that I love it. The other side of it is to eat balanced. Eat healthfully. Eat clean. Eat organic as much as you can. Try not to go too crazy when you're eating Cheetos Flamin hot. I once heard Jada Pinkett Smith say in an interview one time that her mother raised her to look at food as pure sustenance. I was like, Damn. Nobody in my family taught me that".
Generally speaking, the Billie Holiday star tries to do better than worse. She is a vegetable person. Some of her favorite foods are those packed with vitamin C, say grapefruit. These foods are great for recovery, immunity, and everything in between. Besides vegetables, she consumes a lot of lean protein. And when does grains, she has something like faro.
There are three things that she craves, and those are pasta, a yellow cake that her mother makes, and Mexican food in San Diego.
Speaking about inspirations, she mentions a lady named Ernestine Shepherd. She was an athlete, and she is in her 80s. A picture of Ernestine is what keeps Andra motivated.
Speaking about her Andra Day weight loss, she says it was damn hard. In one interview, Andra said, "I love eating. So losing the weight was definitely difficult. I had a food delivery service and a trainer coaching me every day. I was drinking a ton of water. But your body has to adjust. I was extremely fatigued. I was like, 'I can't keep my eyes open.' When we were on set, I would eat grapes to get a little sugar from the fruit to keep going."
Andra also believes health is spiritual. Here is another quote about health from the famous singer, "My healthiest habit is my relationship with God. I try to spend time praying, reading, and meditating on what I read every day. I do it as soon as I wake up, or at night before I go to sleep. I sometimes do both just to keep my head focused."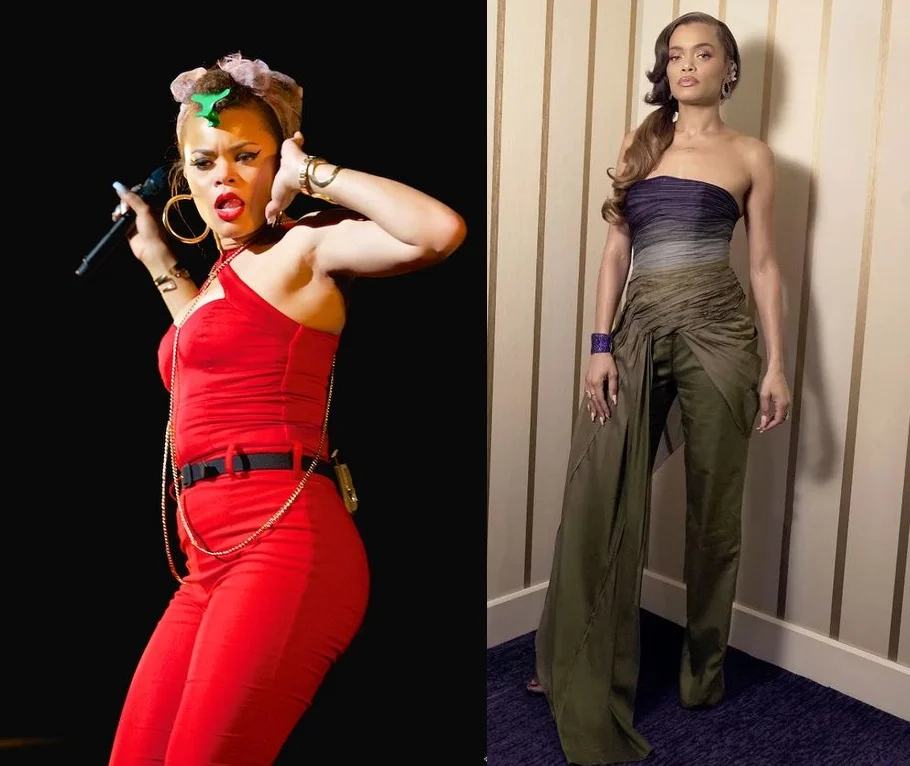 Also check:
Making A Difference
At the end of the day, Andra wanted to make a difference. She always strives for that goal. Helping others is the reason she feels she is on this Earth. It is tied directly to her faith. And she came a long way. Before the movie about Billie Holiday, she struggled with sex addiction and porn addiction. Nowadays, she helps the community and makes a difference.
Andra says, "One of my goals for the coming year is to do more community work. I support the school that I went to in San Diego and other schools around the area. I also want to do something to help Black, brown, marginalized, and homeless people in the area I grew up in".