Born Diana Danelys De Los Santos in October 1990, Amara la Negra is an American singer, actress, dancer, author, and television host. She is an Afro Latin of Dominican descent. Amara got famous for appearing in the VH1 reality TV show Love & Hip Hop Miami. Billboard called her the breakout star of the show.
This helped Amara land a record deal with BMG hours after the premiere of the TV series. De Los Santos grew up in Miami, Florida. She was the only child of a single mother who immigrated to the US from the Dominican Republic.
Today, we will talk more about Amara La Negra's weight loss and how she did it. Spoiler warning: it wasn't in a totally healthy way.
Amara La Negra Career Journey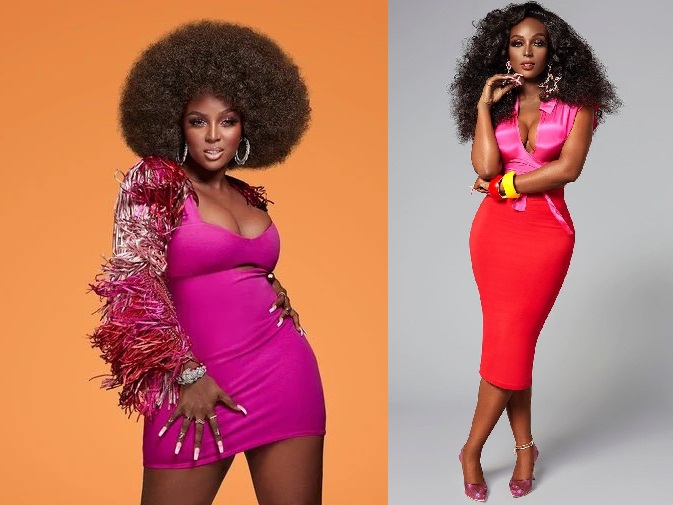 Before we get to Amara La Negra's weight loss journey, let's talk about how she got famous and started her career. Diana started her musical career at the early age of four years. She appeared on the Spanish language television program Sabado Gigante as a regular cast member. She was the only black girl on the cast that the show has ever had in more than 50 years.
Diana spent six years as part of Sabado Gigante, after which she became a backup dancer for major Latin artists such as Tito Puente and Celia Cruz.
In her teenage years, she joined an all-girl group by the name of Amara. They struggled to stay together and eventually split up. This is where her stage name comes from. Diana wanted to keep the name Amara and added La Negra, which means black girl in Spanish.
Amara released her single Ayy in 2013, an instant hit in the Latin market. Due to her dark skin and afro, she had trouble being accepted in the industry of her home country.
By 2015, she was broke and spent a few months being homeless. Speaking about that period, she said, "I was washing in a freaking 24-hour McDonalds and Walgreens because I was embarrassed. I was already famous. I didn't want people to judge me or look at me in a different light because I had no money at that moment".
Things changed for the better when she became a main cast member of the Love & Hip Hop Miami VH1 show. Her storyline explores colorism and eurocentrism within the Latin community.
In 2019, Amara La Negra released her debut album, Unstoppable. To promote her debut studio album, Diana performed in many venues across the United States and Latin America. She even appeared at the 2019 Hispanic Heritage Awards.
In 2020, Amara La Negra started her weekly Instagram show. There, she and her mother highlight female entrepreneurs. The show is called Grind Pretty, My Mom is the Bomb. Amara says Grind Pretty is a great platform where women entrepreneurs can come together and exchange ideas to motivate each other and encourage collaboration.
In 2020, Amara also teamed up with tennis superstar Serena Williams in an online campaign to promote women.
How Much Weight Did She Lose?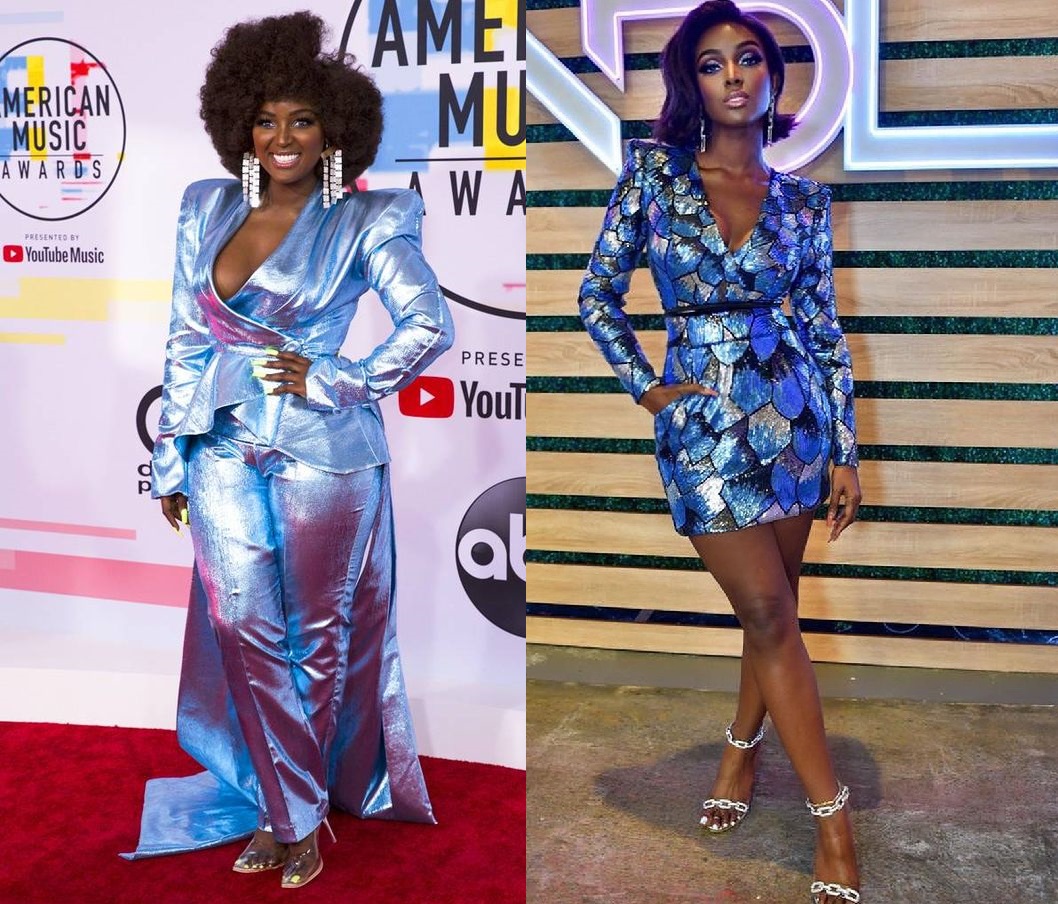 Now let's move on to Amara La Negra's weight loss journey. The Love and Hip Hop star recently shared her weight loss experience on social media.
The young Hollywood star and singer loves her weight loss and feels confident about it. Yet, some fans have criticized her.
Amara revealed her weight loss in April 2021, sharing her secrets on how to achieve her new figure. Over a period of a couple of months, Amara lost about 35 pounds.
Now, losing so much weight in a short period is not an easy task. But Amara managed to do it. In the past year, Amara has started sharing many photos on her Instagram profile showing off her new sexy figure. Fans want to know how she achieved it.
How Did She Lose Weight?
Amara said that her initial weight loss was unintentional. Yet, she is happy with the results. Following her weight loss, Amara has found a new love for the gym and exercise. She is determined to maintain her new weight and body type.
Speaking about her weight loss, she said, "Everyone keeps telling me how they liked me thicker but my thickness and my unhealthy ways were killing me. 230 pounds with no kids. No ma'am! I knew I needed to get my life back on track."
Stress, The Accidental Weight Loss Helper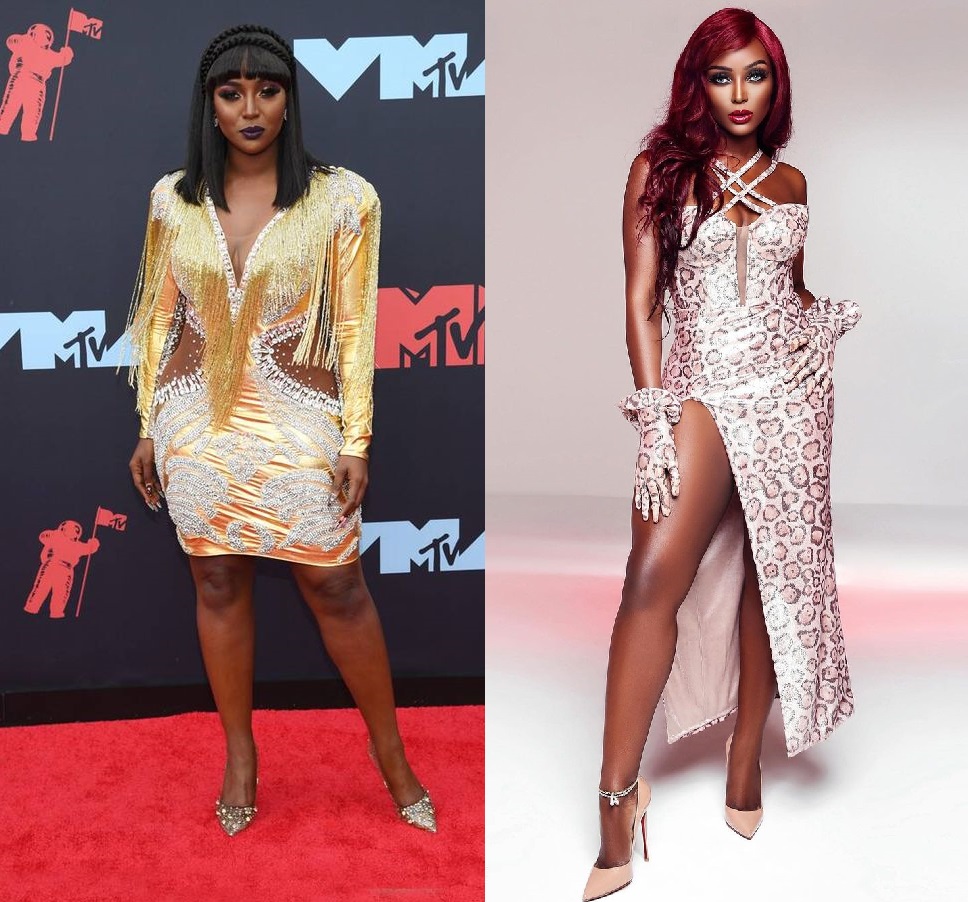 As we said at the beginning of the article and in the title, stress is the reason Amara lost so much weight. Back in April 2021, she revealed she lost 35 pounds due to stress.
Amara says, "There was a lot of stuff going on in my life. I love it! And to be honest, I embrace my stretch marks, my cellulite, my dimples my everything because I can still get it. So what's the problem? What? I had a fan base that followed me because I was very curvy and I represented the Latinas and the Black beautiful women that were curvy and I get that part, but some part of that was a little bit unhealthy for me, personally."
Speaking about going back to her curvy figure, La Negra said, "I'm not saying I won't be able to get back into that, but this time around I kind of want to do it in the gym. To each its own. If you want to unfollow me because I'm not as thick, it's ok my love because I'll get a new fan base."
The big shock came when she revealed she suffered a miscarriage. La Negra revealed that in a now-deleted Instagram post. In it, she said that after her first missed period, she began experiencing bad cramps.
Here is what she had to say, "I had no idea what was going on," La Negra wrote, adding that she figured her symptoms were caused by noncancerous tumors in the uterus called fibroids.
Following the miscarriage, she had trouble getting back on track. In her words, "I cried for days cause I really did want to have that baby! I'm not getting any younger and I've always been afraid of waiting too long 'til it's too late. I had so many dreams and hopes that just bled out of me. My motherly and nurturing instincts kicked in, but it was too late."
Fans Not As Pleased
Hollywood is a dangerous and stressful place for celebrities. Some people can handle the stress that comes with it. Others cannot. Amara is a great example that there will always be people who criticize you.
Some fans even unfollowed the star on social media because of her changing look. Her comment section is filled with a combination of supportive comments, but also with those who say they miss the old Amara.
But no matter what, the black singer says she feels better than ever. In one interview, the young Hollywood Latina star said she doesn't care if people do not follow her now. She said, "If you want to unfollow me because I am not as thick, it is ok my love because I will get a new fan base".