As summer draws nearer, the warm, sunny days of late spring probably have you planning activities for the upcoming months. Hosting summer picnics is always a great way to soak up the sun and spend time with the special people in your life. Figuring out how to spice up your outdoor gatherings isn't always easy, though. If you want to take your picnics to the next level, you have to get creative. Fortunately, there are a lot of simple ways to liven up your summer picnics. 
Whether you incorporate activities, like landscape diamond painting or playing oversized lawn games, or get creative with your decor, spicing up your next outdoor event doesn't have to be difficult. If you are looking for ways to liven up your summer picnics, you are in the right place. Keep scrolling to discover some suggestions that are sure to please any crowd. 
1. Incorporate an Arts & Crafts Project
When planning their kids' birthday parties, parents often include some type of creative arts and crafts project. But why should kids get to have all the fun? Crafting is fun for all ages, and it is a great way to breathe some fresh life into your parties. 
Paint and sips have become extremely popular in the past few years. During these events, participants follow an instructor's guidelines to create a painting. Despite working with an instructor, though, not everyone is successful the first time they pick up a paintbrush, which can turn anticipated fun into frustration. 
You can avoid this problem by picking up some of the best diamond painting kits around and having a diamond art party instead. Unlike traditional painting, which requires a certain level of skill, anyone can paint with diamonds. Similar to painting by numbers, this activity will allow your guests to create a sparkling masterpiece — even if they have no prior art experience. Each kit comes with a self-adhesive canvas printed with a design and a key that shows you where to place each diamond drill. The "diamonds" are faceted resin jewels that shimmer and shine in the light and align to form a beautiful mosaic image. 
Your guests might not finish the project during a single picnic, but they can always take their kit home with them. Or you could host weekly picnics where everyone can spend time on their projects and finish them by the end of summer. Since it doesn't require a lot of materials, diamond painting is a great activity to work on outdoors. As long as you have tables or other solid surfaces upon which to work, you're good to go! 
2. Set the Scene
Why use boring paper plates and decorations when you can set the perfect scene with just a little bit of creativity? For evening picnics, set up tiki torches to keep mosquitoes at bay while adding ambiance. Or drape fairy lights along your fence or in the trees surrounding your picnic area. Even if you're picnicking around a campfire, adding some additional lights really helps set the mood. 
Consider having a themed picnic instead of a generic one. Decorate using a specific color scheme, or have fun with a luau, beach party or carnival-themed decor. International food-based picnics are fun, too. Encourage your guests to choose their outfits based on the theme. You could even have a contest and offer a prize to the guest whose attire best matches the theme.
3. Get Creative with Drinks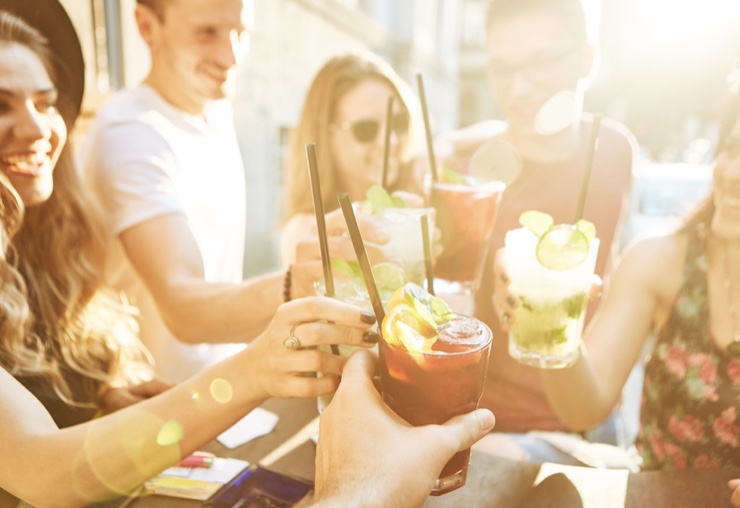 There's nothing wrong with having coolers filled with soda and adult beverages at your next picnic. But if you want to raise the bar, consider adding a signature cocktail. Choose a beverage that matches your theme, or just come up with a fun summer drink everyone is sure to enjoy. If both children and adults will be in attendance, make sure you have an appropriatemocktail version available for the kiddos. 
Need some inspiration? Check out these summer cocktail ideas. 
4. Skip the Ranch Dressing Dip
A veggie tray with ranch dressing dip is a picnic staple. Unfortunately, it's predictable and won't do much to liven up your next event. Try swapping the ranch and upgrading your veggies to spice things up a bit. Whip up a batch of feta dip or hummus to try instead. Replace the traditional baby carrots, broccoli and cauliflower with pea pods, pita chips, radishes and other less-typical vegetables. Searching online, you can find a wide assortment of delicious and trendy dips like creamy avacado, tzatziki, spicy cilantro-yogurt, even an adults-only salsa, fortified with tequila.
5. Make It a Potluck
Do you normally handle all the food prep on your own when hosting a picnic? If so, change things up and have your guests pitch in. Ask everyone to bring a dish. Assign guests a certain category, (salad, entree, dessert, etc.) and have them to RSVP with what they'll be bringing. This will help avoid having several people bring the same thing. Invite folks who aren't great in the kitchen to handle the paper plates, napkins, etc. Those who don't enjoy cooking can also bring bottled drinks or prepackaged snacks or desserts. Working together, you can come up with an awesome menu complete with disposable dinnerware. If you're getting together a group of people who know each other really well, challenge them to a specific cuisine or have an "all-new-recipies" night. 
6. Play Oversized Outdoor Games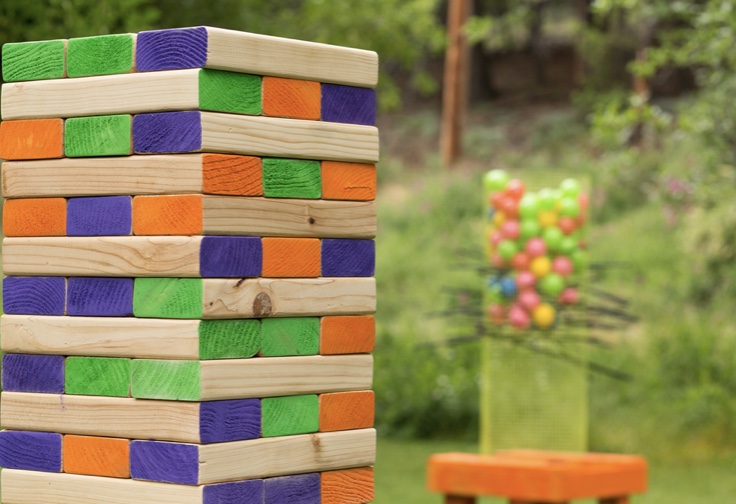 If your picnics mostly involve sitting around and soaking up the sun, playing oversized games is an excellent way to engage guests of all ages and liven up the event. Transform your favorite games into larger-than-life backyard activities. From KerPlunk to Yahtzee, giant versions of classic games come in many forms. You can make a lot of them yourself, too. Scrabble, Jenga and dominoes are just a few of the activities any guest is sure to enjoy.
7. Try a New Location
Do you normally host picnics in your backyard? Plan your next gathering at a local beach or park. Sometimes, a change of location is the best way to breathe new life into a recurring event. Just be sure to schedule it far enough in advance so you'll have time to thoroughly check out the site and obtain any permits or reservations needed.
Conclusion
This summer, plan some memorable picnics using the suggestions above. With some thought and creativity, you will be well on your way to planning outdoor events your guests are sure to enjoy. Whether it's a big cookout for all your family and friends or an intimate picnic with someone special, livening up the event doesn't have to be difficult.