Christmas is just around the corner, but happily, to keep us in a celebratory mood, we still have New Year's Eve! Since it is almost here, it's time to start decorating for those New Year's Eve parties.
For most, New Year's Eve means getting all dolled up and celebrating until the early hours of the morning! If you're hosting this year, you're going to love these quick and cheap DIYs – perfect for your New Years' table or as a backdrop for a homemade photo booth! And what's a party without a backdrop of photos? Photobooths are becoming more and more popular because they are so easy to make and instantly take your event from party to skyrocket!
The perfect photo booth begins with fabulous photo booth props. Use print-outs, cut-outs, different decorating kits to help you easily create fun party photos at your New Year's Eve party. Glue them, stick them, glitter them, and let your imagination run wild for every photo you take. Make it all original!
To get you inspired and creative, we have created a New Year props list to help count down the hours before the clock strikes twelve! Take a look at it below and start preparing your best New Year's Eve party ever.
1. Flashy New Years' Decor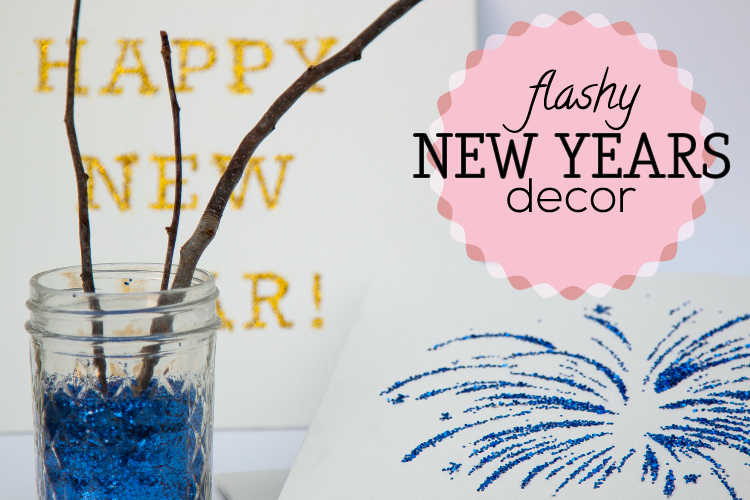 Make these interesting glittery canvases that will decorate the place of celebration where you will spend most of the night. They are easy to make, cheap, and really original because you are original too. Use your own handwriting, use the glitters and colors you love, and share them with those you love the most, so you can enjoy it together.
2. Shiny Golden Balls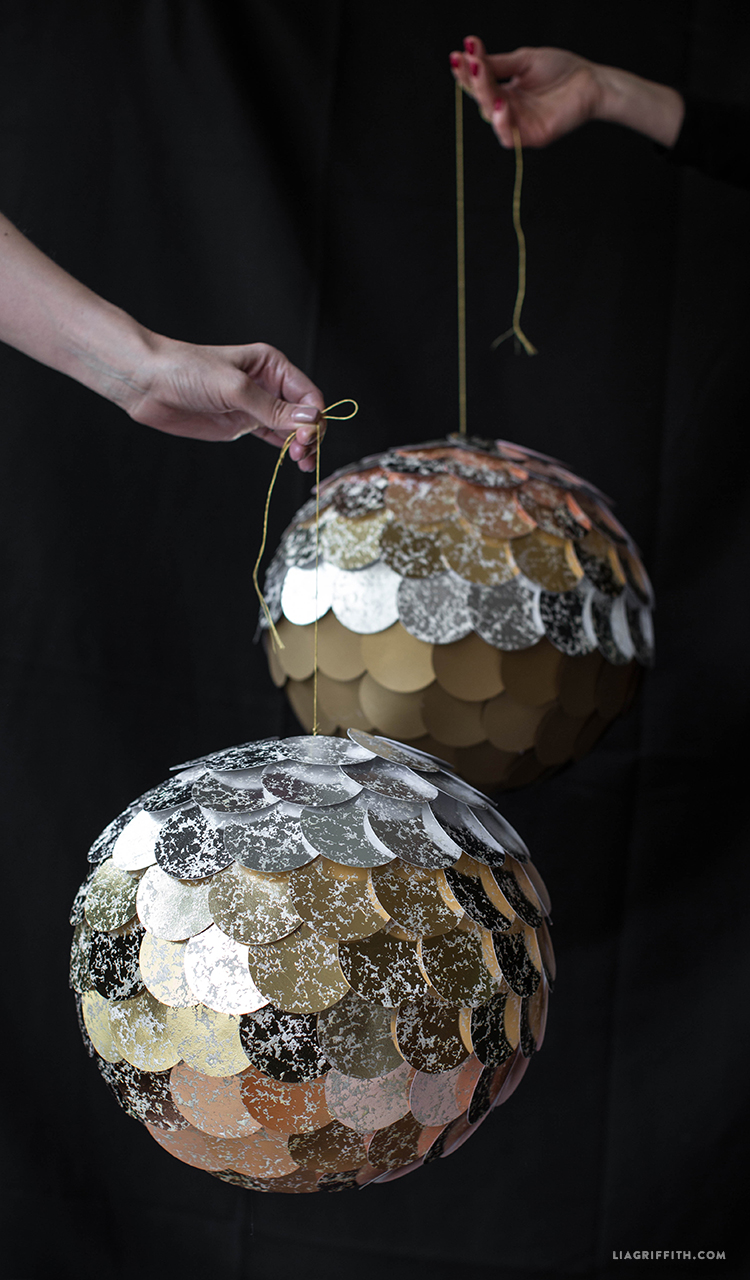 This DIY mirror ball piñata is super easy to make as part of any New Year's Eve décor and looks stunning.  If it's not your thing to hit a large paper ball with a stick on New Year's, you can make this party decoration like a simple DIY mirror ball instead.  Either way, it is fun to do this project and it looks pretty beautiful.
3. Family Booth Props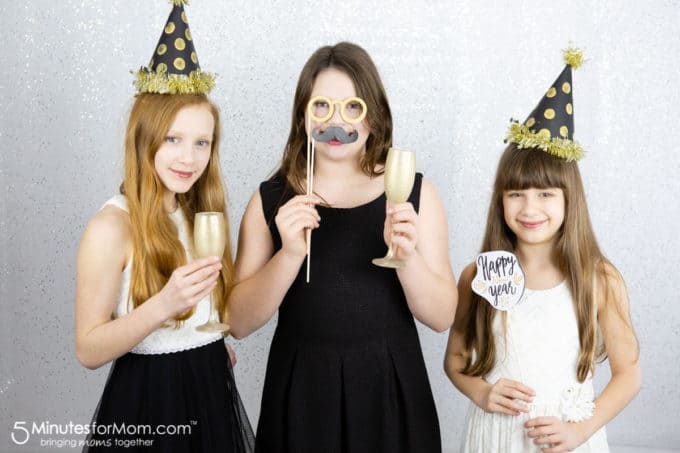 With your family and friends, this holiday activity gives you more quality time. Second, you get to spend time together making beautiful party hats for New Year's Eve, props for the photo booth, and glittery champagne bottles. Then, get to celebrate along with your fabulous New Year creations. For the most unforgettable New Year's Eve your family has ever had, create a beautiful New Year's Eve Photo Booth with great Photo Props you will make yourself.
4. New Year's Eve Noisemaker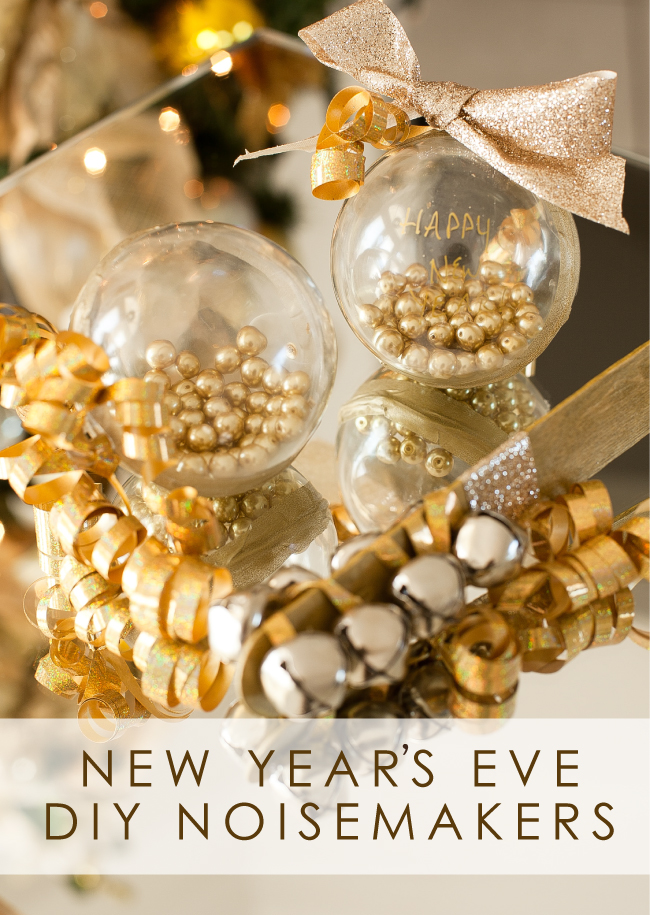 Besides the party hats, and party glasses, mustaches, and other emoji props, you also need to make some noise. These noisemakers are the perfect addition to it. Use simple materials you have at home, or you can easily get from the first store around the corner, get your kids in the crafting room, and have fun making this rattling noisemaker.
5. New Year's Crowns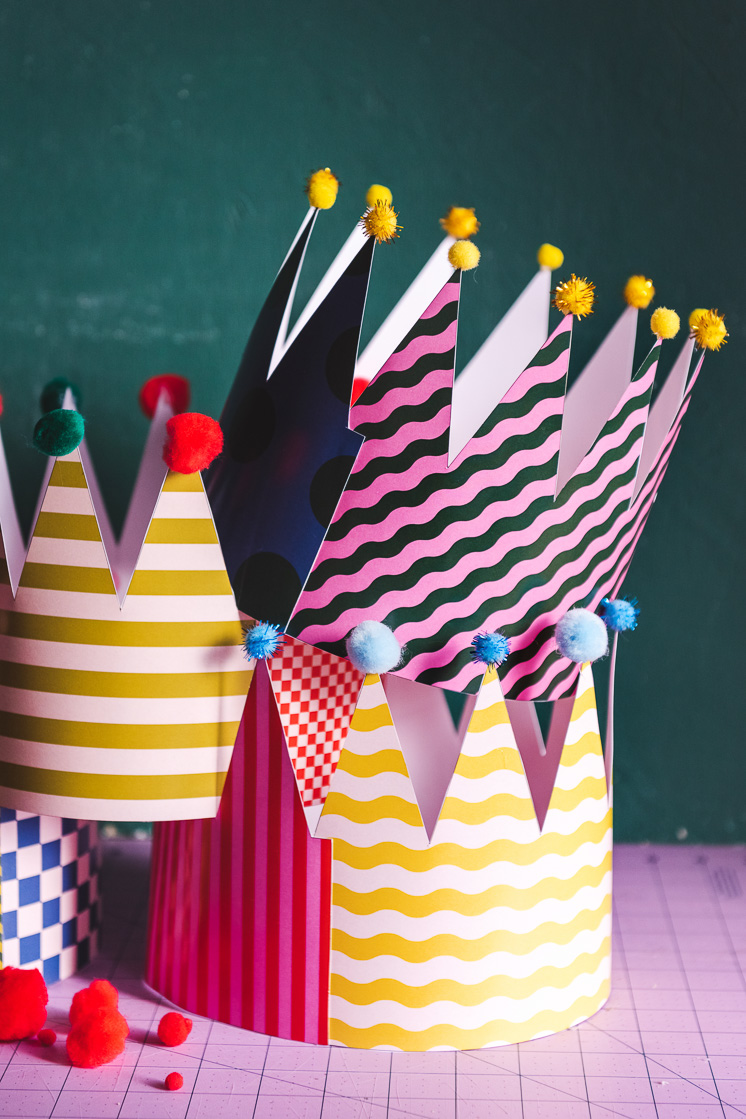 Happy New Year you princesses of Maine and kings of New England! Yes, you can be king and prince on New Year's eve. Make these simple crowns from an ordinary wrapping paper you have at home. They are perfect for kids, and adults and they can feel as special as any king and princess out there in the world.
6. Cotton Candy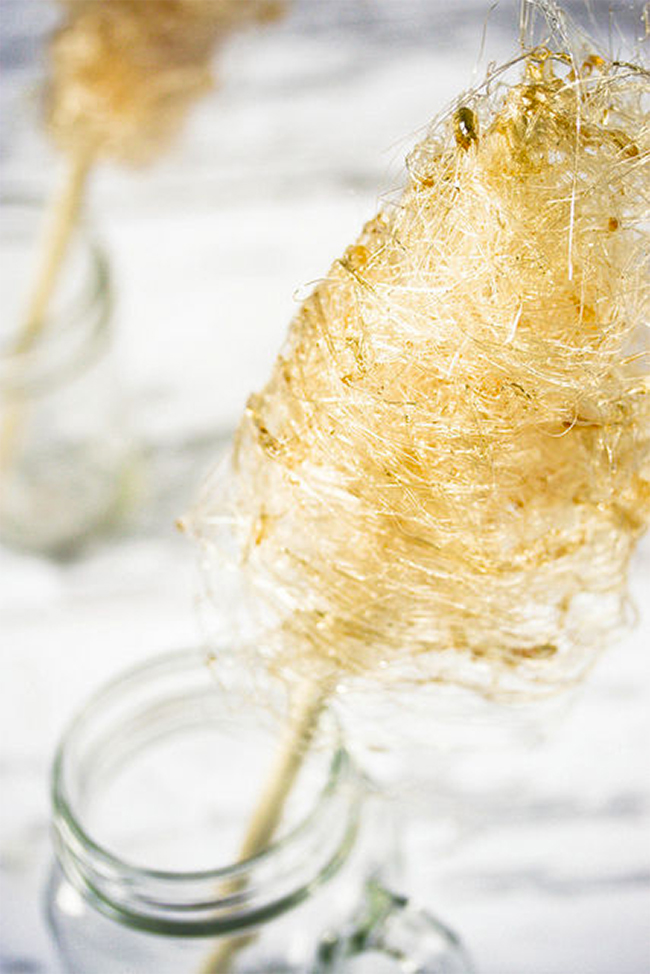 Cotton Candy is no longer exclusively for carnivals. Currently, it turns out, it's becoming very trendy. So homemade cotton candy will be something for a New Year's Eve party. Using a decapitated whisk instead of a machine is literally the least costly tool you can find to make this cute detail. It is not only sugar to help your guests stay up for the new year, but it is also a color that is fun and special!
7.  New Year's Wishing Wand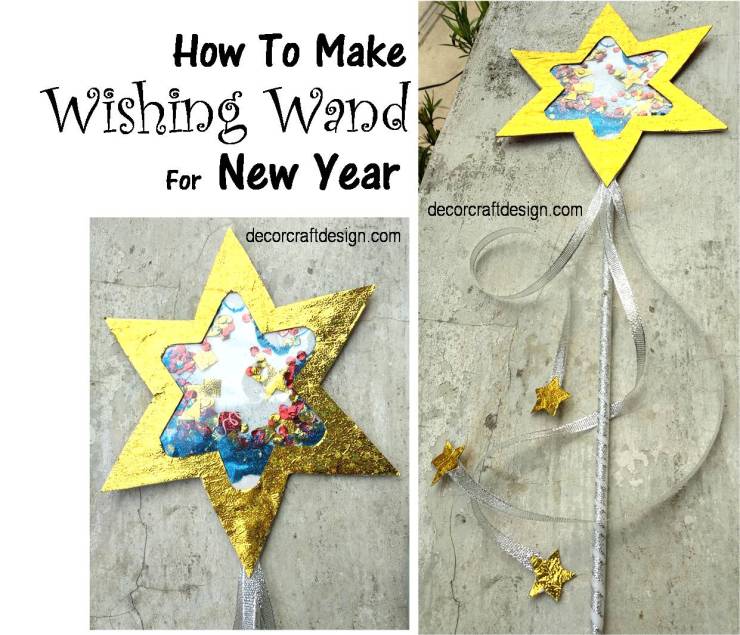 We all make good wishes for the year to come. Usually, little girls would ask for a wishing wand like the fairies have. So, here is a tutorial showing you how to make the wishing wand yourself and make your little fairy happy. It is easy to make, it is cheap and it will be even more fun if you engage her in making one. She will be super happy, and you'll have fun all day long.
8. Festive Champagne Bar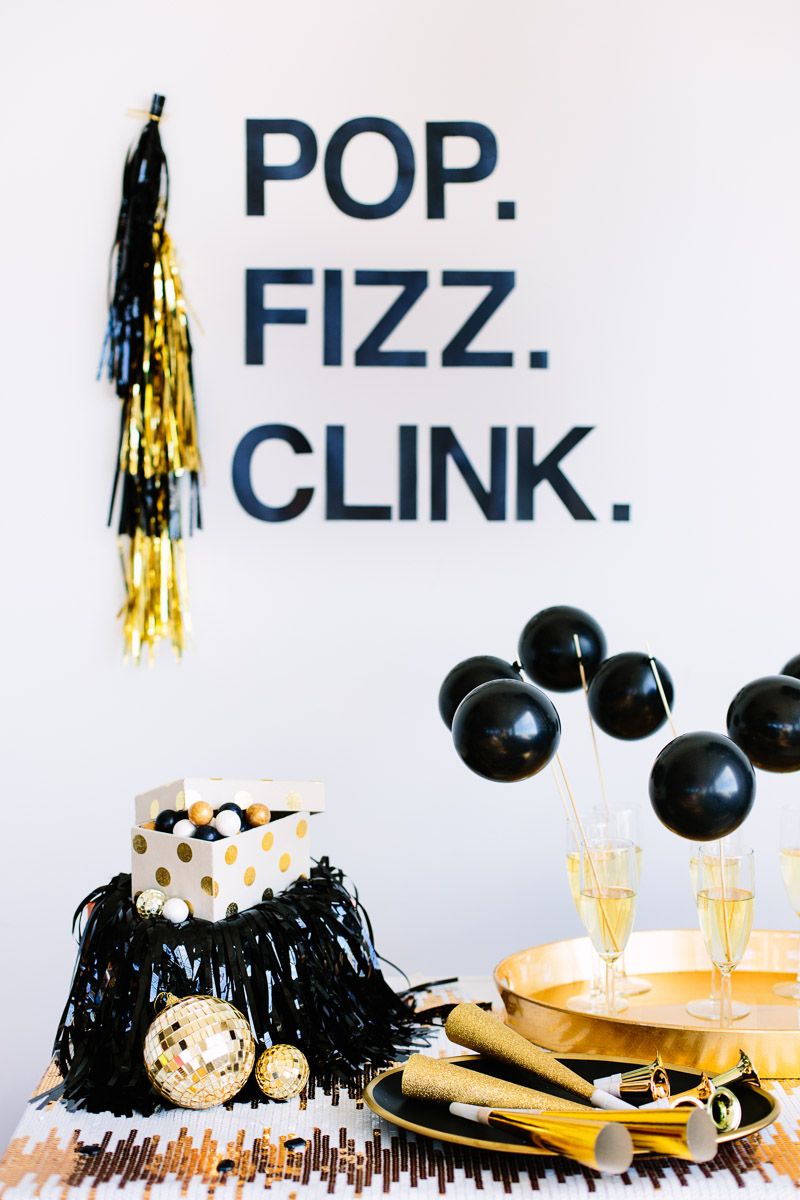 For an elegant New Year's party, opt for this poshly elegant champagne bar. Use black shiny tones for balloons and tassels, combine them with gold decorations, plates, and champagne and add some white to add the wintery new year's party spirit. Cheer with your friends, family, and everyone you love and enjoy the greatness of the night.
8. Photo Booth Props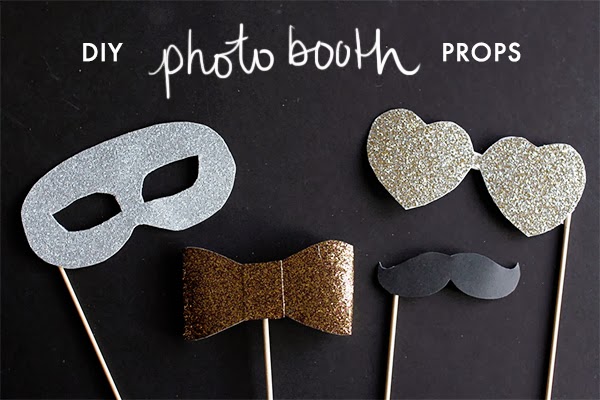 If you are really lacking the time to do it all yourself, it's ok to use cutouts. You can find them all over the net, you just need to print them and cut them in the proposed shape. You can even cut them out on a glittery felt, or stick glitters to a regular paper. Hang them on a stick and you're all set. Now, enjoy the party.
9. Jumbo Confetti Poppers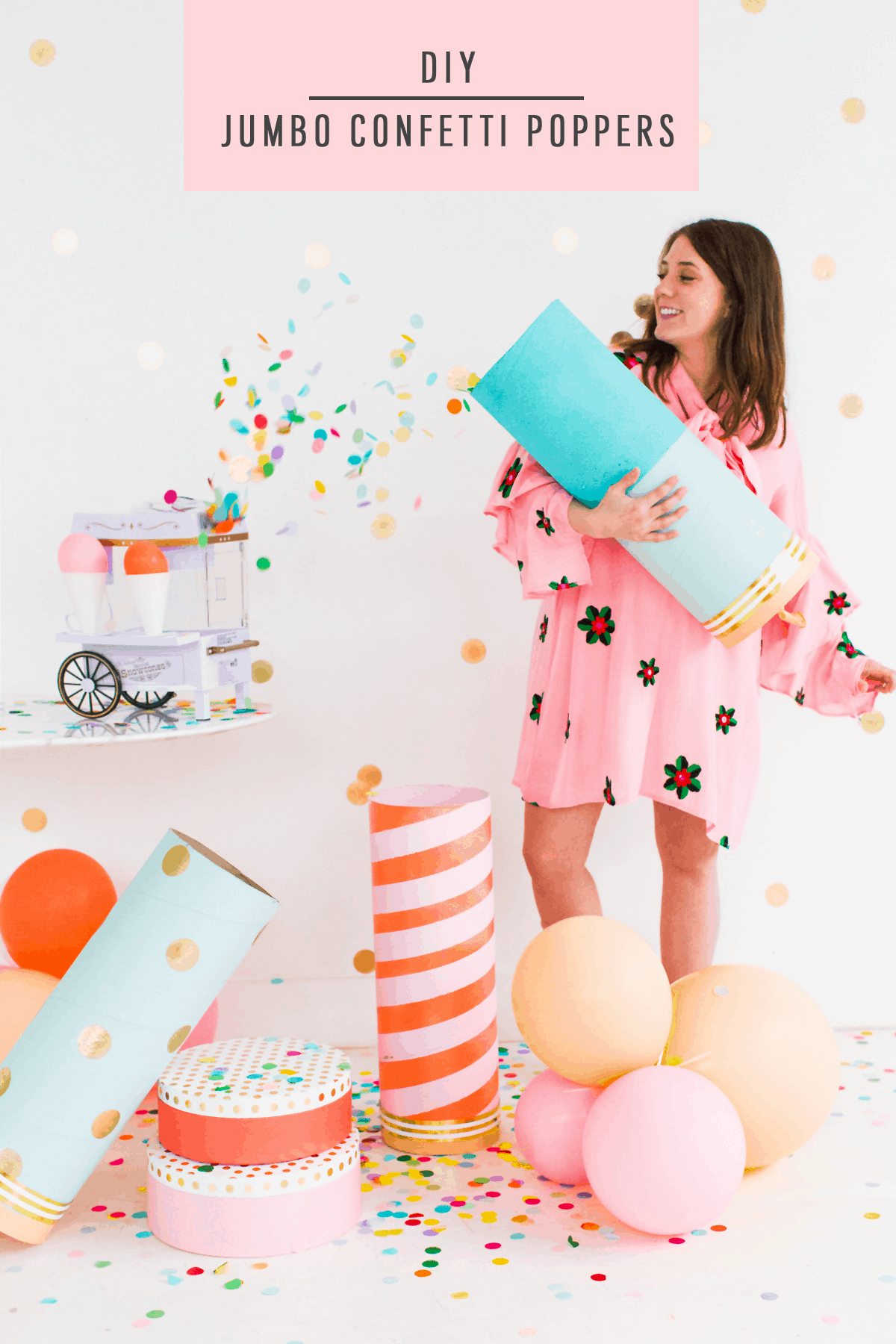 Nothing says celebration better than these quick jumbo DIY confetti poppers for New Year's Eve. New Year's is just around the corner and these poppers are best suited for the night. It would be super fun to make them all silver for New Year's Eve, but if you wish, you can add a bit of color.
10. Marshmellow Fairy Bands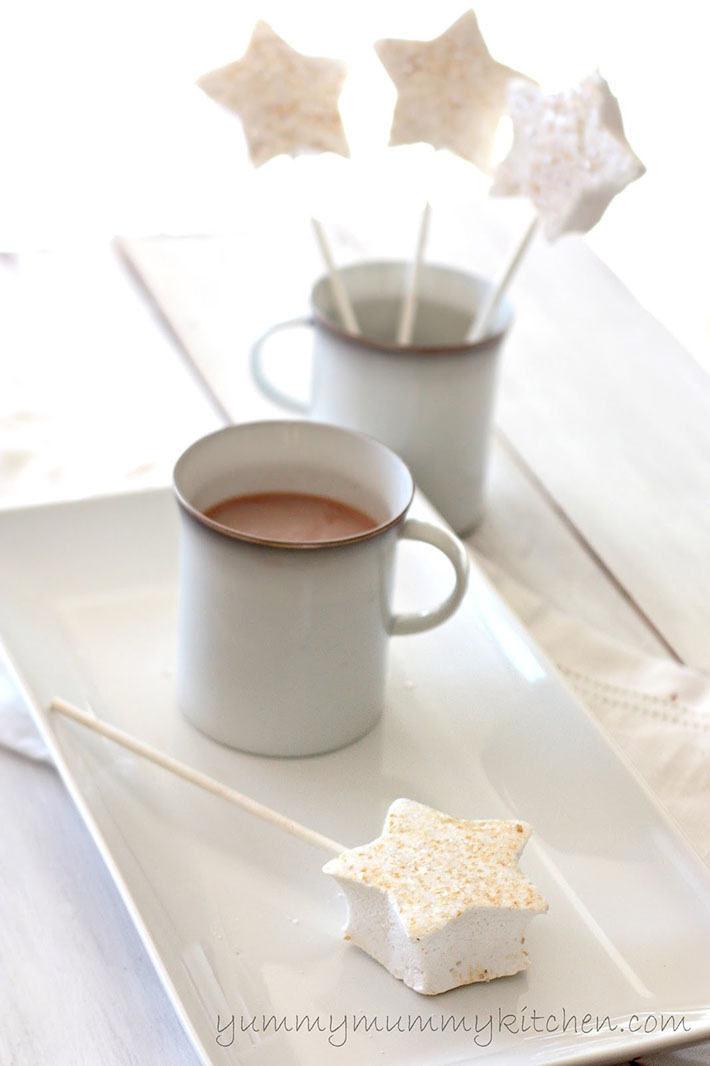 Is there a little girl that doesn't love pretending to be a fairy? Especially 4-year-old ones. They simply love it. So, instead of stopping them to get a trashy marshmallow food, let them enjoy these perfect fairy wands you'll make together with a real marshmallow. Now, get those star cookie cutters, and have fun!
11. Party Hat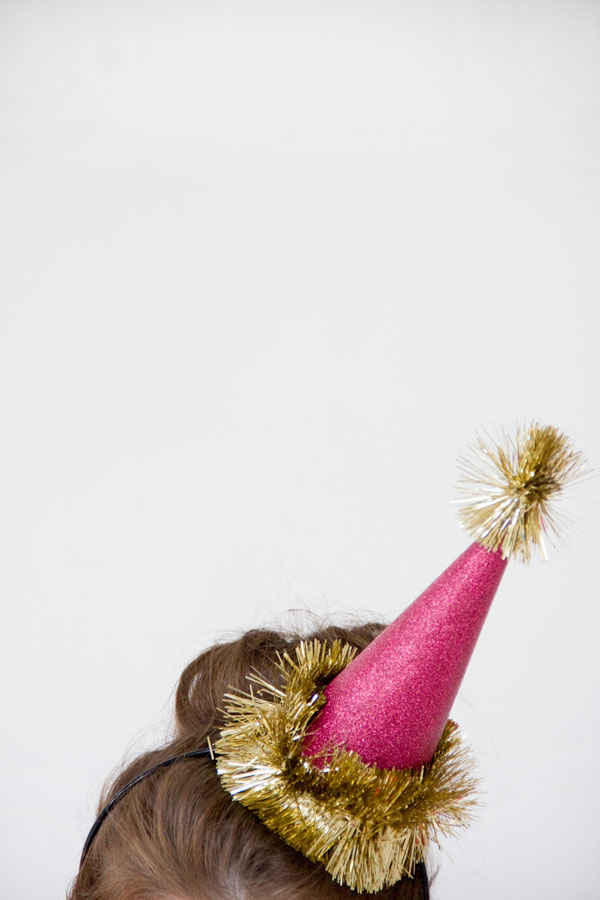 Here's the first holiday DIY glitter party hat here! And with tinsel! Oooh… shiny! These hats are simple and easy, mounted on a headband, and the glitter stays where it should be! Now about all the glitter, you spilled on the floor accidentally. Yeah, that can't help. Better be more careful next time.
12. Emoji Photo Props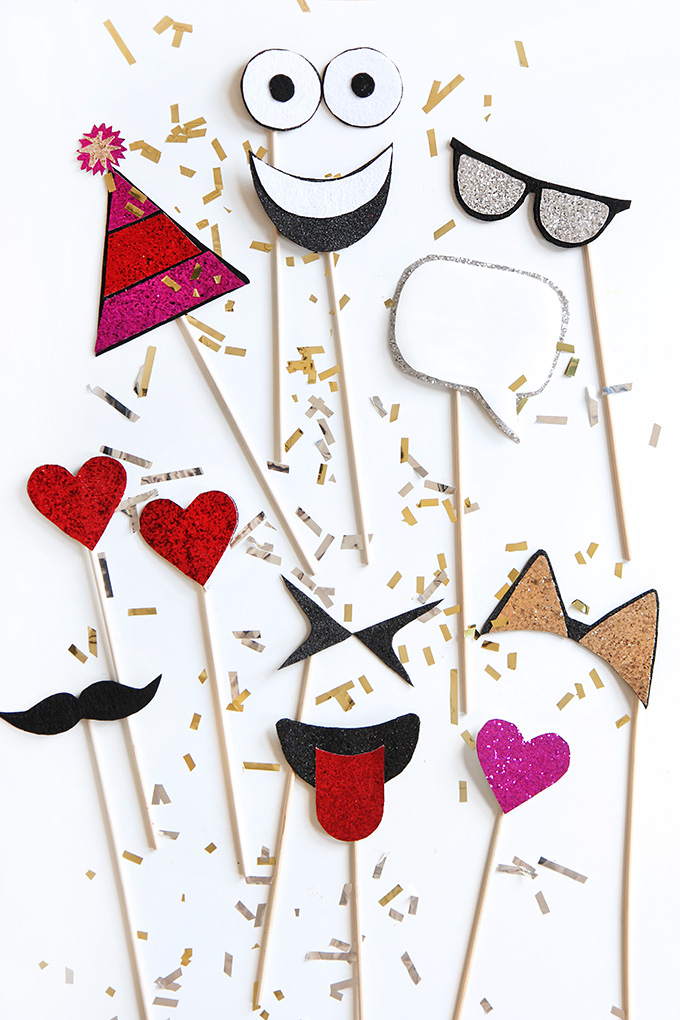 Photobooths are the perfect way to build memories. Build a festive backdrop and some emoji props so for their end of the year picture, your guests can get into their favorite character. Choose the best possible glitter, felt, and decor, cut out the desired shapes, and glue them together. Now, enjoy the fun in your home photobooth creating new memories.
13. Cheers!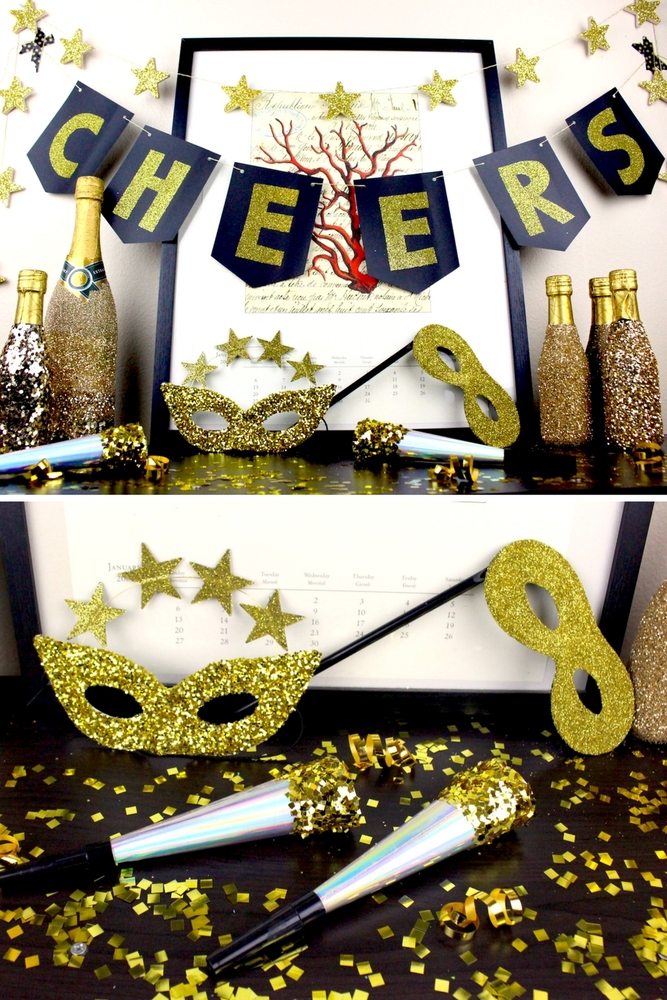 Looking for some easy decoration ideas for New Year's Eve? Here's one short decoration for the DIY crowd. To make a lovely centerpiece or picture background, set up all of your gold-glittered New Year's Eve decorations together. For an extra sparkly look, be sure to sprinkle the extra big, square gold glitter on tabletops.
15. Ball Drop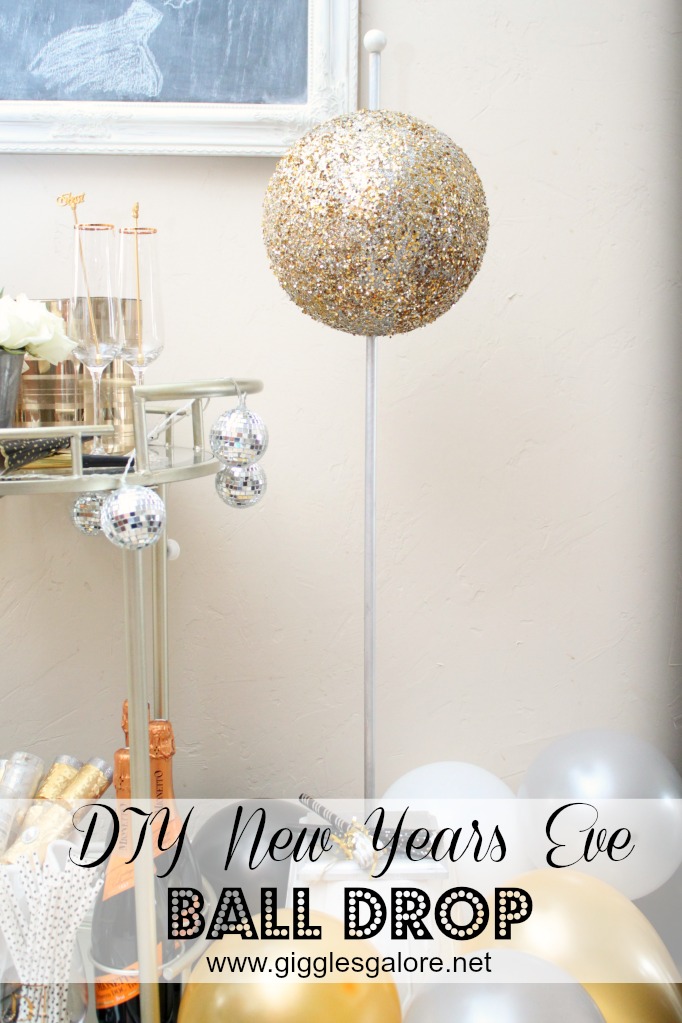 This year we are staying home for New Year's Eve. As everyone else is. If you thought planning is not needed, think again. Maybe you can make that square feeling right there in your home with this amazing DIY Ball Drop. It is easy to make, and it will bring fun and joy to the ones you love the most.
Now that you have seen our tutorials, and learned that they are an easy-peasy thing to do, start preparing. And don't forget to show us your creations in the comments below!