What is more important than a good sleep and a good rest? Nothing. If your bed is not comfortable enough, you cannot sleep well, which will make you grumpy and irritable during the day. But, if you want to make your bed even more comfortable than it already is, put canopy on it. It will give you coziness and protect you from the sun, heat and insects.
Bed canopies are not cheap to buy. So, if you are buying a new bed and love canopies, you can buy it with them. But, if you already have a bed, or are building it from scratch, here are some cool ideas how to do it yourself. Different styles, different material and plans, these DIY bed canopies ideas are suitable for all styles. Enjoy them below.
1. Baby Bed Canopy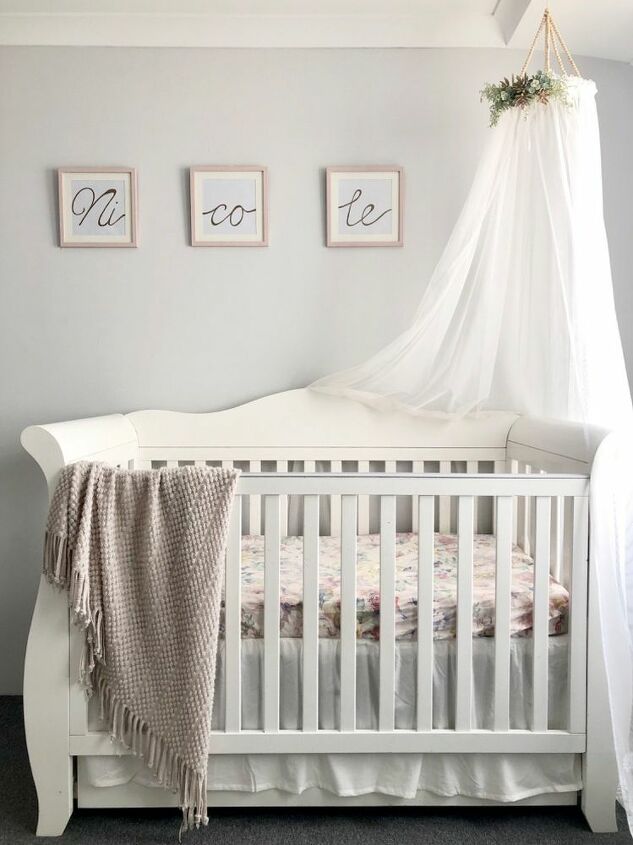 What is more comfortable for a baby than being protected from sun and insects? With this baby DIY canopy bed your little one will be protected from all and feel safe in his crib. It is easy to make if you have an old crib, or you can add it to the one you just bought. Decorate it with beads and flowers to give it a fairy tale look.
2. Sheer Canopy
Not only your baby, but you can also enjoy beautiful canopy bed. This white and transparent canopy is made of curtains hanging from the ceiling. It is not difficult to make, doesn't cost a lot, and it can make your bed a perfect resting spot.
All you need for this DIY project is a curtain rod, some wood glue, sheer fabric, and you are ready to go.
3. Boho Style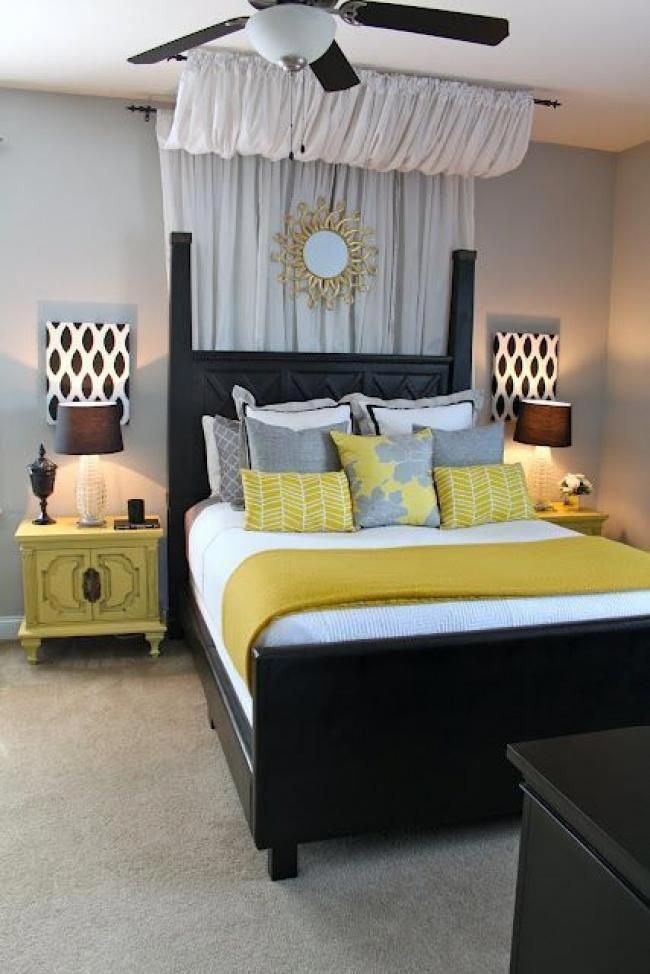 If you are more of a boho person, this bed canopy is just for you. It is a great mixture of colors, mixing vintage and modern, colorful and black, with the whiteness to make it pop. Easy to make, it will turn your bedroom into a cozy place for you and your love to enjoy the beauty of life.
In the past several years, Bohemian style has been a huge hit. It is no wonder it has made it to the DIY bed canopy ideas.
4. Rainbow Canopy Bed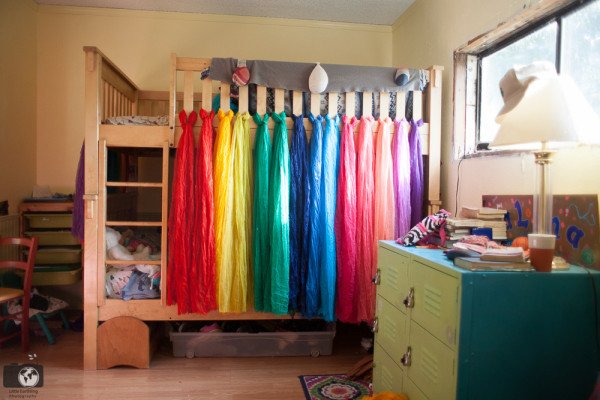 If you have a bunk bed for your kids, here is how to make it more interesting for them. Involve them in creating this rainbow simple canopy bed for them and teach them that with hard work they can do anything. It will be a great experience for them and a great rest at night. It will also give them privacy as they deserve.
5. On a Budget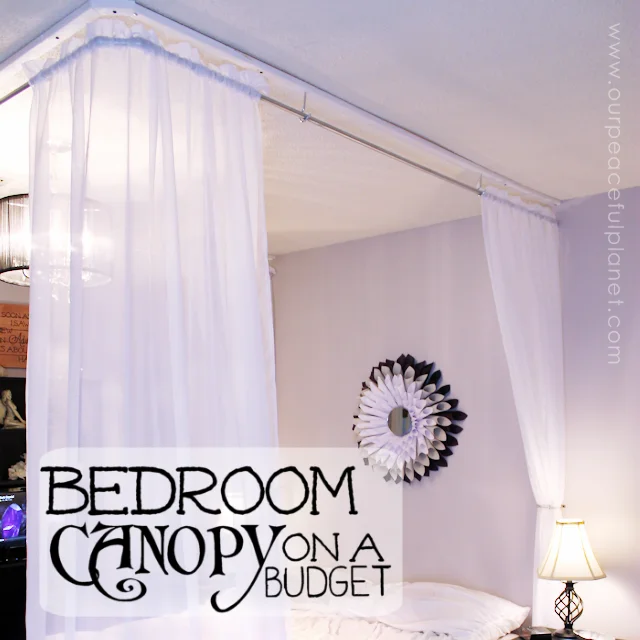 For all bed canopy lovers that want to be on the budget, here is an idea how to fulfill their needs. This bed canopy DIY project is easy to make and you can recycle old sheer curtains and racks for the ceiling. Complete it with a DIY mirror on the wall, and start enjoying your new bed.
6. Little Girl's Bed Canopy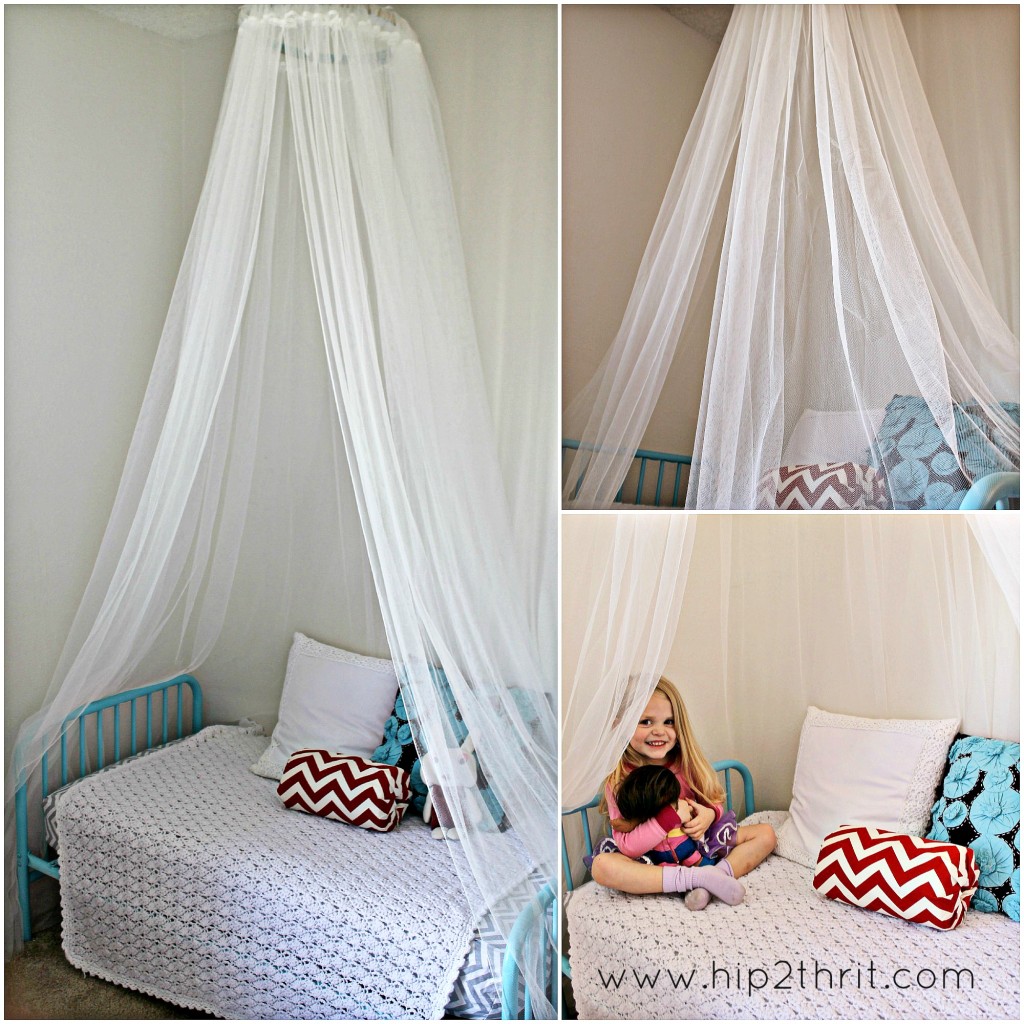 This bed canopy tent for your little girl is easy to make and will not cost a lot. You can also engage your little helper, so that you can enjoy the good time together, and feel useful at the same time. The sheer white lightweight fabric will make her feel like a princess, and you like a queen.
7. Bed Tent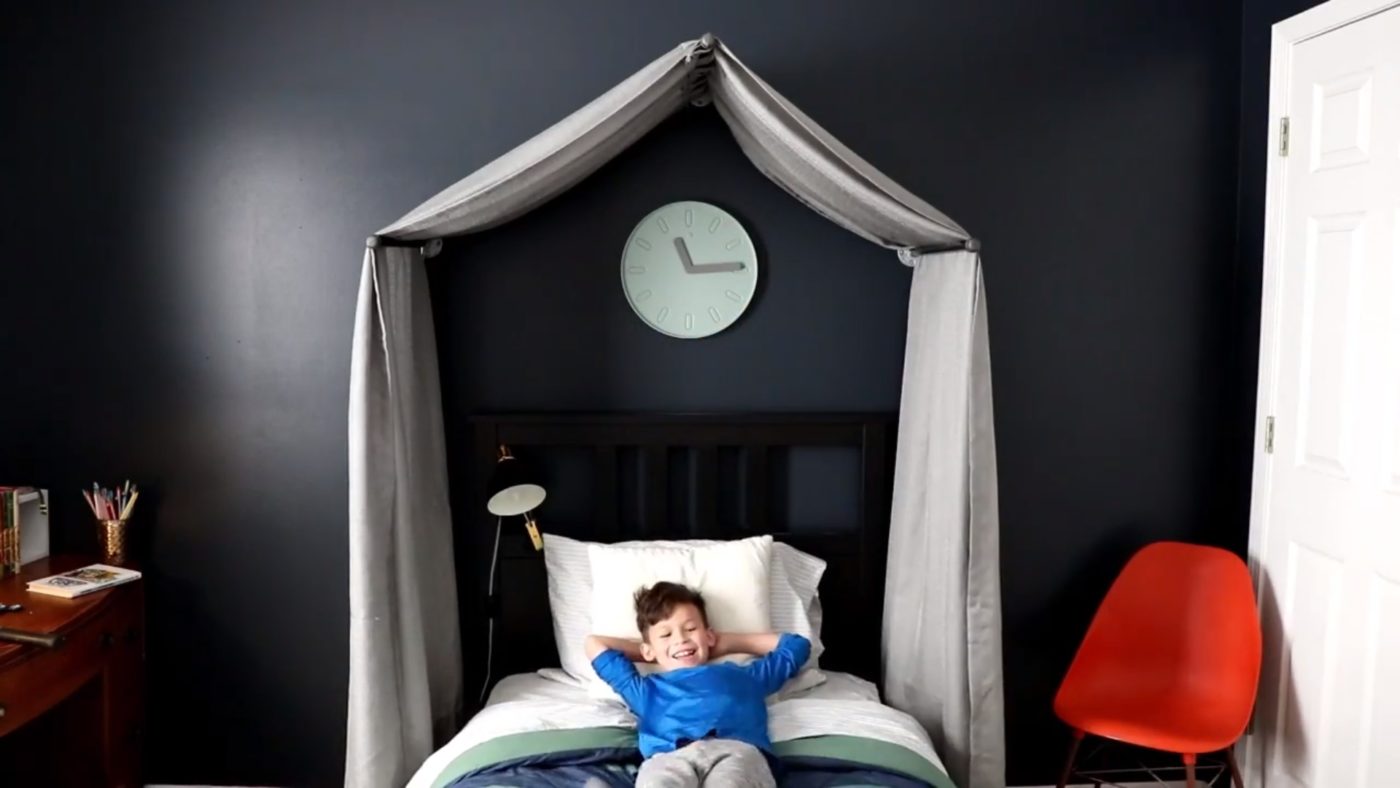 Unlike girls, boys enjoy something more harsh then girls. Like a canopy tent. So, this is a perfect idea how to make a tent for your young man right there in his bedroom. Use an old sheet, some racks for the walls and you are done. He will love and you will feel like the best mother in the world.
8. Country Style Bed Canopy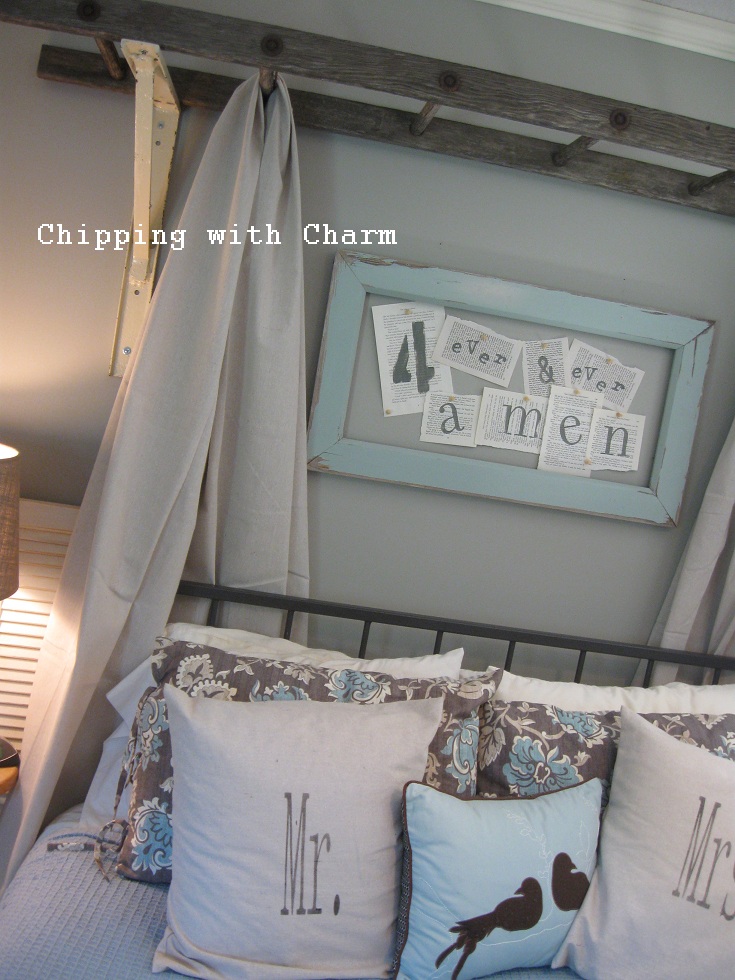 Now, if you and the love of your life enjoy more of a country style bedroom, this idea is perfect to make your bed even more cozier. Make this country style bed canopy using an old ladder and an old sheet. Mount the ladder on the wall, put the sheet over it, and your bed canopy is ready to be used. Complete the look with a vintage photo frame with your wedding photos.
9. Re-crafting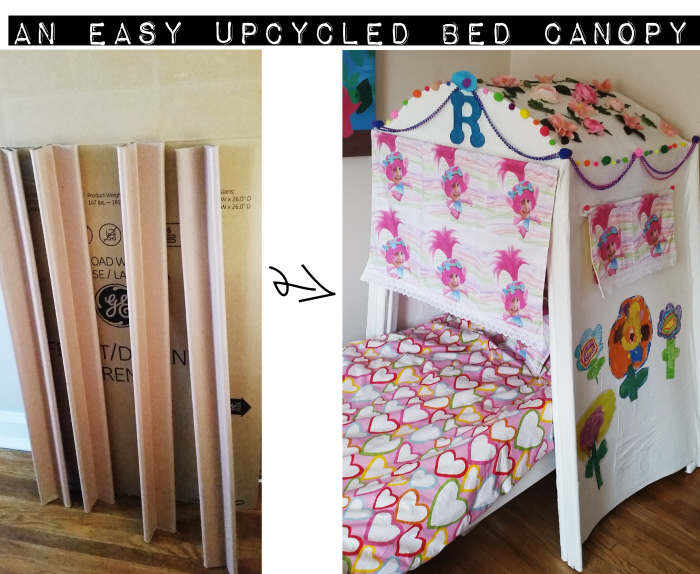 If you are a very crafty person, this project will be easy to make. Use old cardboard box and some colorful paper to decorate it. Complete this DIY bed canopy with a curtain with flowers or cartoon characters to make it more fun for the kids. Involve them in the work to enjoy even more.
10. Princess Bed Canopy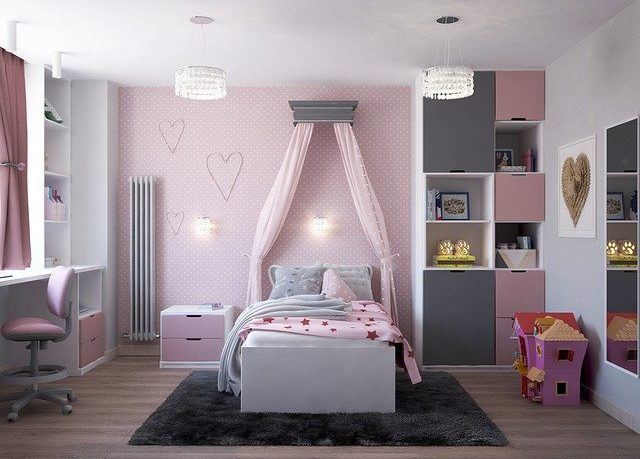 Here is a princess bed canopy for your little girl. Easy to sew and cheap to make, this is the perfect pink bedroom for your little girl. She will feel like a real princess and enjoy every minute in her new bedroom. Complete the fairy light canopy with good fairy lights on the wall and give it even a more princess feeling.
11. Cottage Bed Canopy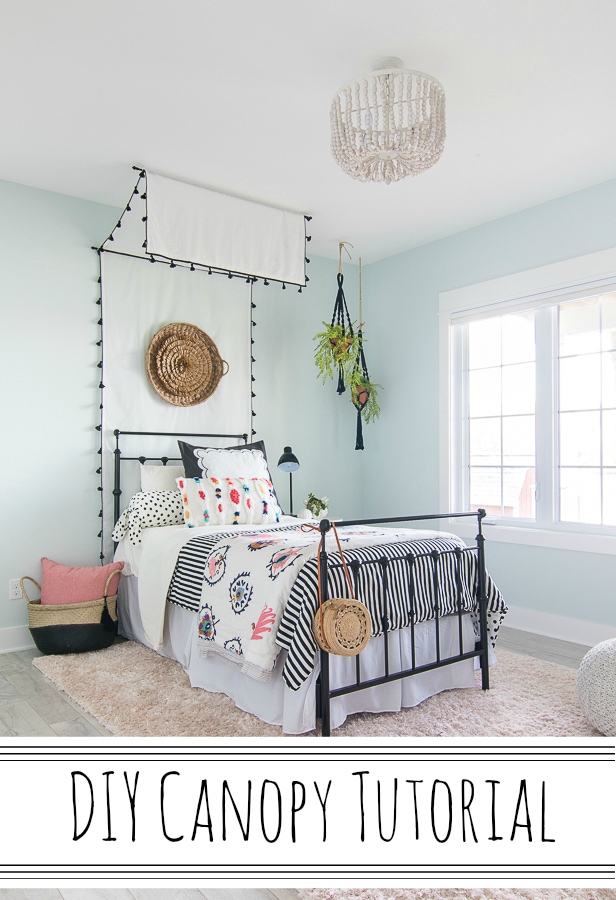 If you are a cottage person, this bed canopy is for you. The white sheet and the tassels will give your bedroom a feeling as if you are sleeping in your grandma's cottage. And if you pair it with round pillows and sheets in country style decor, your bed will pop and you will be the happiest person alive.
12. Inspiration Bed Canopy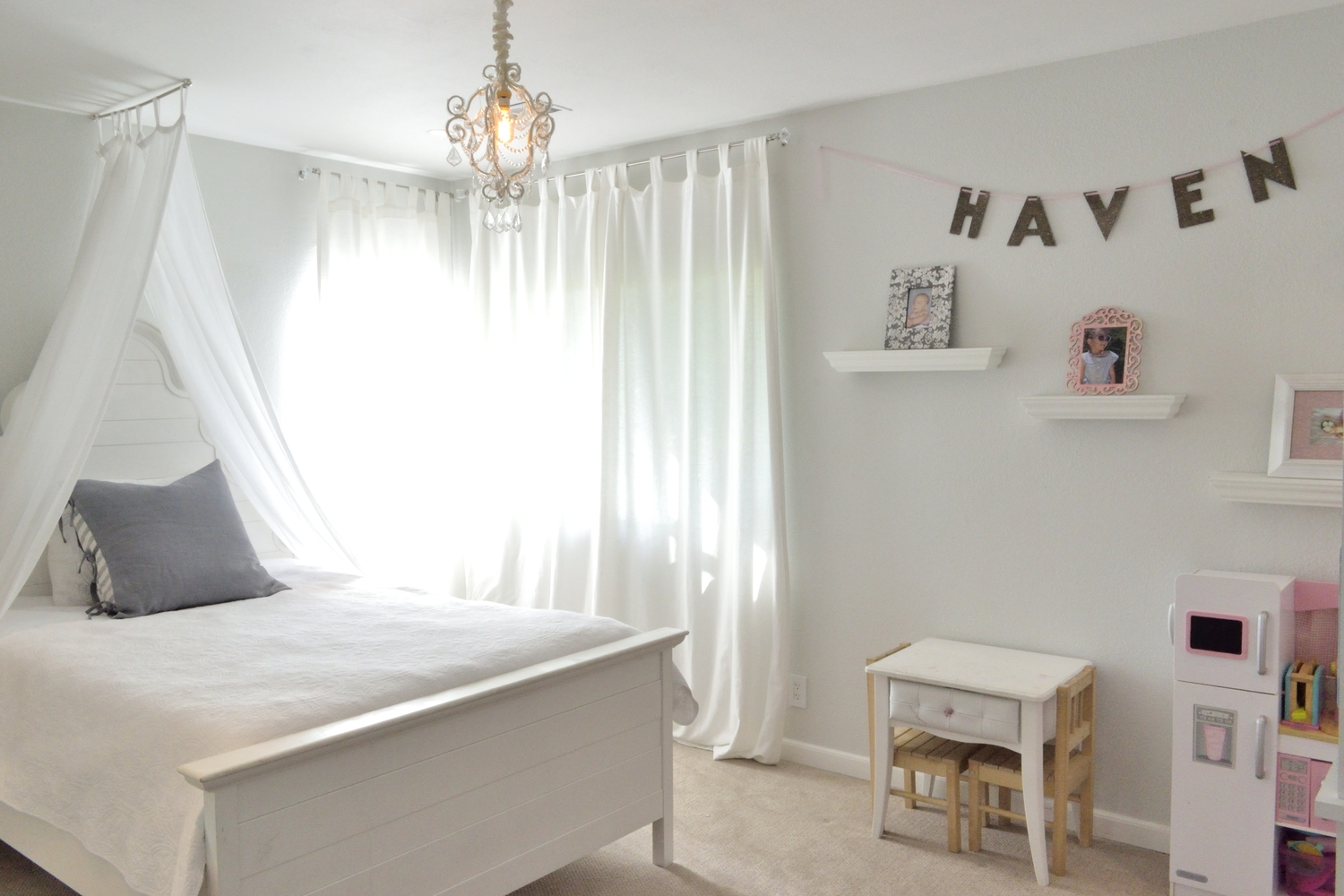 This white bed canopy is very easy to make and also very cheap. All you need is a thinner white sheet and a rack to hang the sheet on. It will turn your bedroom into a cozy dream room for you to fully enjoy.
13. Sheet Bed Canopy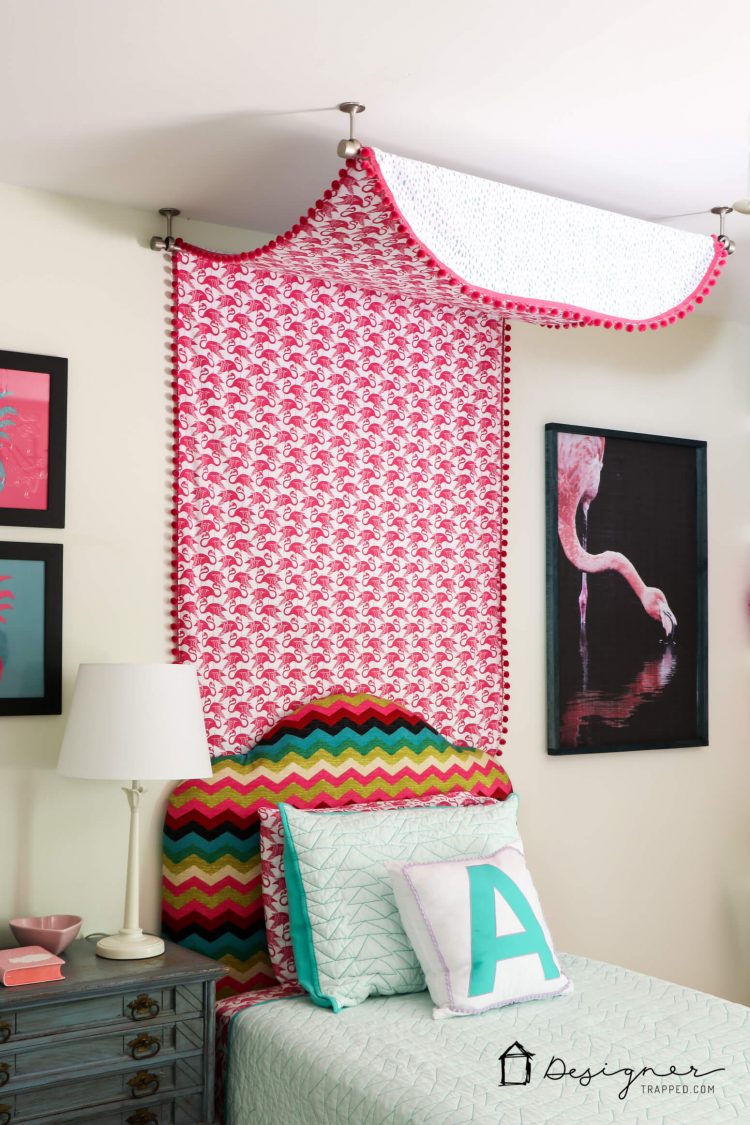 Here is an idea how to reuse your old sheets and make them pop in all their style. Cut them in long pieces, put a rack over the bed and hang them to form a canopy. You can decorate them with tassels to give them even more chick and charm.
14. Dreamy Bed Canopy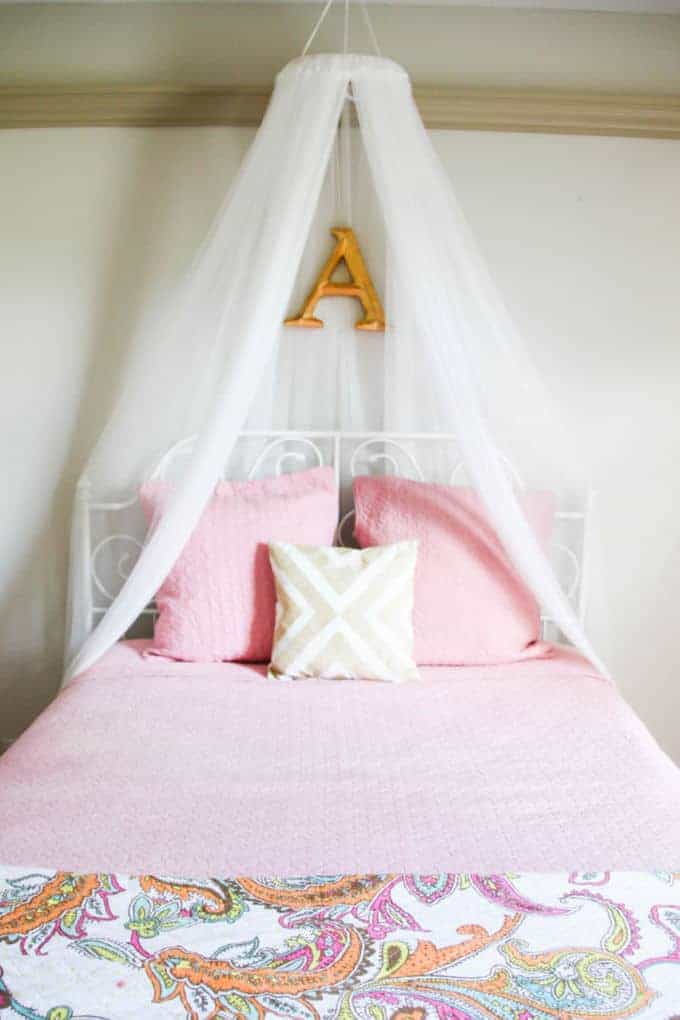 This is the easiest bed canopy to make yourself. All you need is a bid ring and a white curtain. Put the curtain on the ring, hang it over the bed and spread it around the bed head. It will make a perfect canopy for you or your loved ones to enjoy. You can complete it with other decorations to suit your style.
15. Elegant Bed Canopy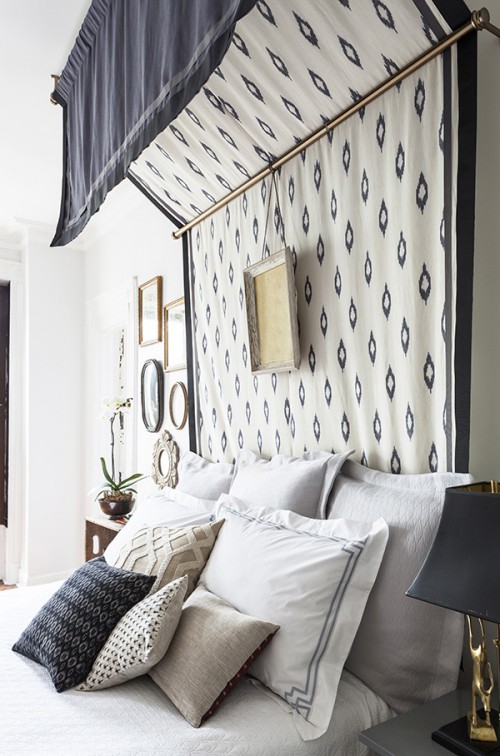 This is the most elegant bed canopy in this list. The combination of dark and light colors makes its elegance pop and the discreet decor makes it even more beautiful to be in. Completed with the golden colored racks and vintage photo frames, this bed canopy is the perfect place for you to rest, or invite your guests to stay over.
16. Feather Luxury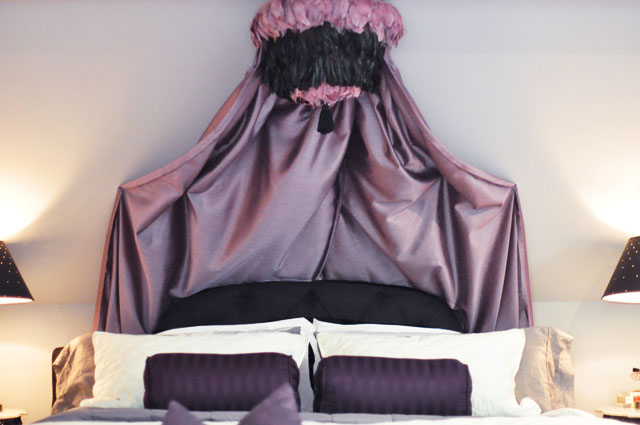 This luxury and extravagant bed canopy is perfect for young ladies who love to explore their style. The feathers give it chick and the silk gives it softness and elegance. It is perfect for ladies bedrooms or for a young couple of two extravagant newly weds. Paired with pillows in cool shape and color, it will be the perfect bedroom in the new home.
Like our ideas and have your own? Please leave a comment in the comment section below.