On April 8, 1990, ABC introduced fans across America to the town of Twin Peaks. The show, directed by David Lynch, completely amazed fans across America. It lasted for only two seasons, and then it got a reboot in 2017. But today, we will talk about the original series. Many of the actors went on to have big and successful careers. Let's see what happened to the cast of Twin Peaks.
Most of the actors say they had a rough time on David Lynch's ominous drama. The television series definitely asked too many emotions from its cast members. But the actors turned out fine. Twin Peaks helped launch several careers in Hollywood. Some might say even the one of David Lynch. So, what happened to the cast of Twin Peaks?
Sheryl Lee – Laura Palmer/Maddy Ferguson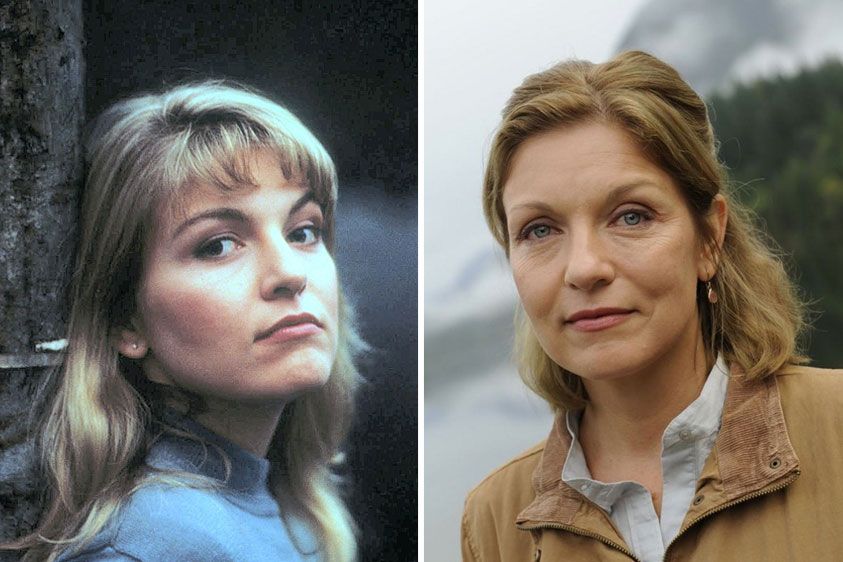 Sheryl played Laura Palmer, the girl who started everything. Her death started the entire plot of the show. Following Twin Peaks, she also got a titular role in Vampires.
Born in 1967, Lee began her career in the theater. There, she met Lynch, who instantly recognized her talent. He cast her as Laura Palmer and Maddy Ferguson in the Twin Peaks and Twin Peaks: Fire Walk With Me.
Following the end of Twin Peaks, she returned to the theater. Her first big role after that was Salome on Broadway opposite Al Pacino. In 1996, she got the lead role in the drama Mother Night.
In 1998, she got the lead role of Katrina in Vampires, a movie by John Carpenter. This role launched her career to new heights.
In 2016, she appeared in a supporting role in the Netflix production Rebirth. And then in 2017, she returned to the show that started her career. Sheryl reprised her role as Laura Palmer in the Twin Peaks revival.
Following the end of the new Twin Peaks, she again returned to the theater. She performed alongside Judd Nelson in Love Letters.
Kyle MacLachlan – Dale Cooper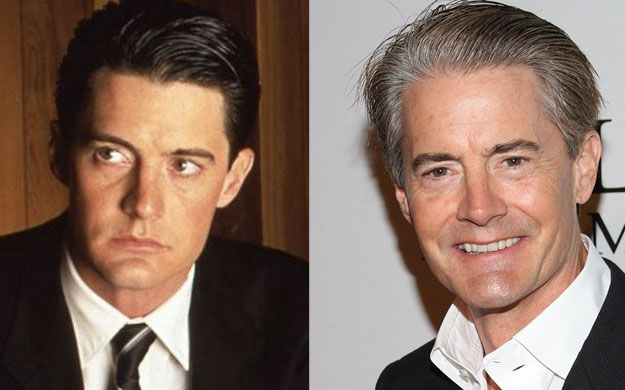 Following the end of Twin Peaks, Kyle is everywhere. He barely got some break between the end of Twin Peaks and the revival of the show. He portrayed the lead detective in Twin Peaks, and many fans remember him for his tape recorder.
After that, he got notable and lead roles in shows like Sex and the City, Desperate Housewives, Agents of SHIELD, and many more. Born in 1959, Kyle worked with David Lynch on a couple of projects before Twin Peaks. The two collaborated on the movie Dune in 1984.
Twin Peaks brought him a couple of awards. He won Golden Globe Award for Best Actor in 1990 and then earned a nomination in 2017. And both times, he got the award/nomination for his appearance in Twin Peaks. The show helped him earn two Emmy Award nominations as well.
From 2011 to 2018 he portrayed the role of Mayor of Portland in the IFC comedy Portlandia. Other notable shows include The Good WIe, The Doctor, and Inside Out.
Kyle is a dedicated wine lover. In 2005, he partnered with vintner Eric Dunham to start his own winemaking label.
In total, he has 74 credits as an actor.
Lara Flynn Boyle – Donna Hayward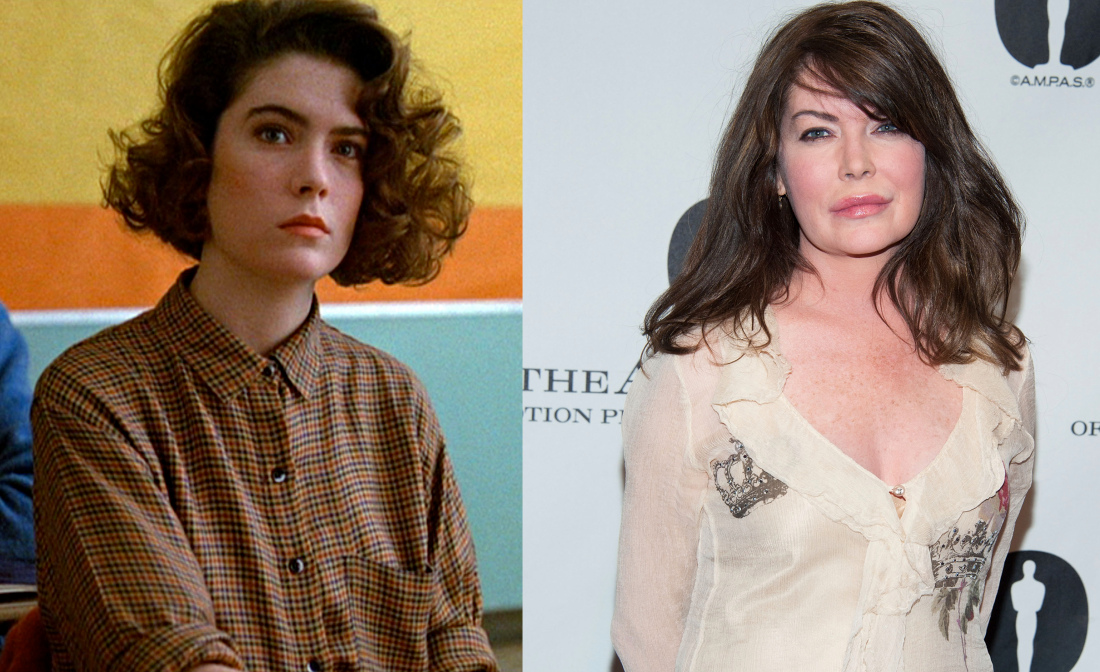 When Twin Peaks first aired, Lara was still in her early years. Some say she was a rookie. But she grew to the status "the biggest breakout star" thanks to Twin Peaks. Following the end of the original show, she did not return for Fire Walk With Me. The simple reason is scheduling conflicts with Wayne's World.
Her notable movie appearances include Men in Black II, Dead Poets Society, and Wayne's World. And her longest-running TV role is Helen Gamble in The Practice. She portrayed the character for six years.
Her last appearance in movies came in 2015. She earned an Emmy nomination for her work on The Practice in 1999.
During the filming of Twin Peaks, she started a relationship with actor Kyle MacLachlan. After the end of their relationship, she moved on to John Patrick Dee III.
In 2005 Boyle joined the cast of Las Vegas for a seven-episode stint.
Mädchen Amick – Shelly Johnson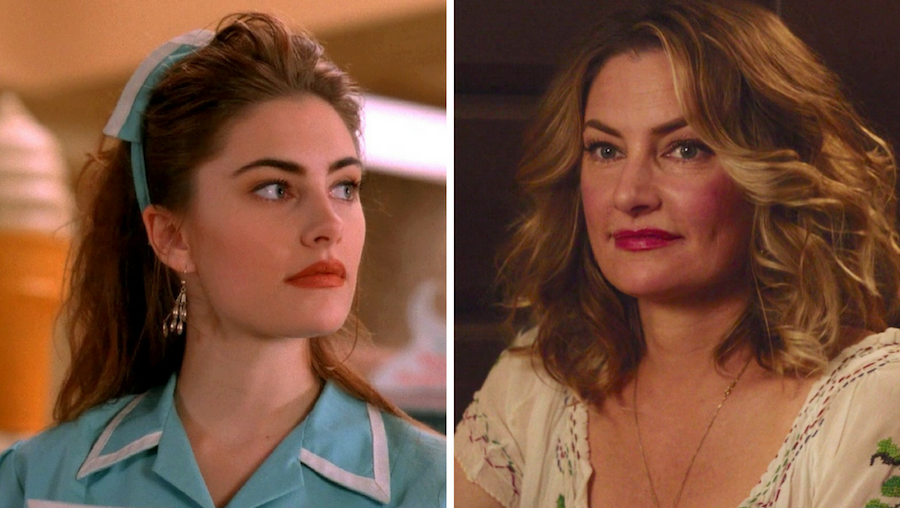 Amick played the poor and unfortunate Shelly Johnson. But she is one of the most prolific alumni of the show. Following the end of Twin Peaks, she had some memorable roles in Gilmore Girls, ER, Gossip Girl, and Riverdale.
She also returned to the 2017 revival. Since the original Twin Peaks, she worked regularly on TV. Her most recent role came in Riverdale, portraying Alice Cooper.
She got married to her husband David Alexis in 1987. The two are together ever since.
James Marshall – James Hurley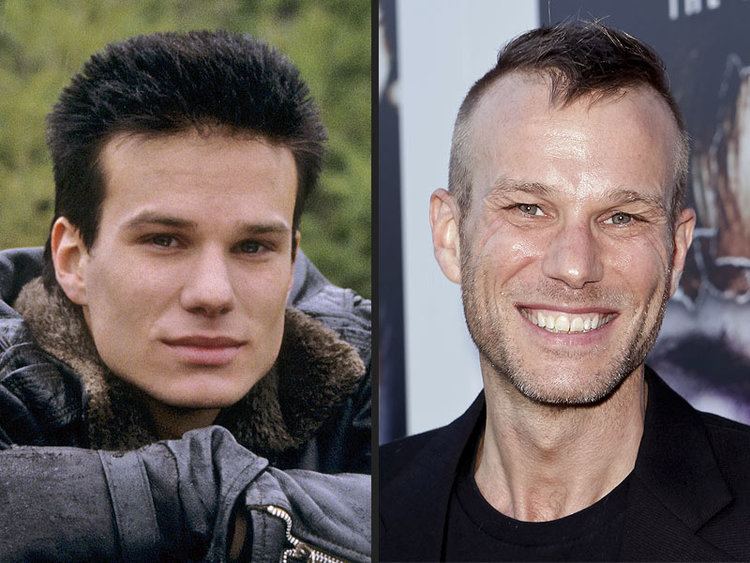 Many fans still hold James Marshall in their hearts and refuse to think of any other role than James Hurley. But he got himself into some Hollywood big-name movies. For example, he played in A Few Good Men and Gladiator, playing alongside Tom Cruise and Cuba Gooding Jr.
He actually got his feature movie debut in Cadence. And he played the lead role in Gladiator, all thanks to his success with Twin Peaks.
Sherilyn Fenn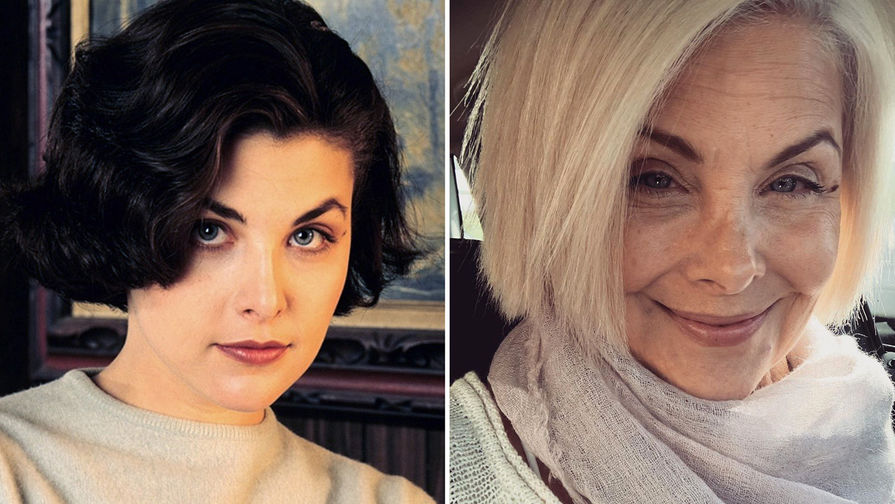 Fenn is among the cast members that earned Emmy and Golden Globe nominations for their work on Twin Peaks. She returned to the 2017 revival.
Between the original and the revival of Twin Peaks, she appeared in a couple of movies and TV shows. She got two roles in Gilmore Girls, but also Fatal Instinct, The United States of Leland, Magic City, Shameless, Dawson's Greek, and more.
Fun fact: She dated both Prince and Johnny Deep before her time on the original Twin Peaks. In 2016, she released the children's book No Man's Land.
In 2017, she starred in the S.W.A.T. series as Karen Street.
Ray Wise – Leland Palmer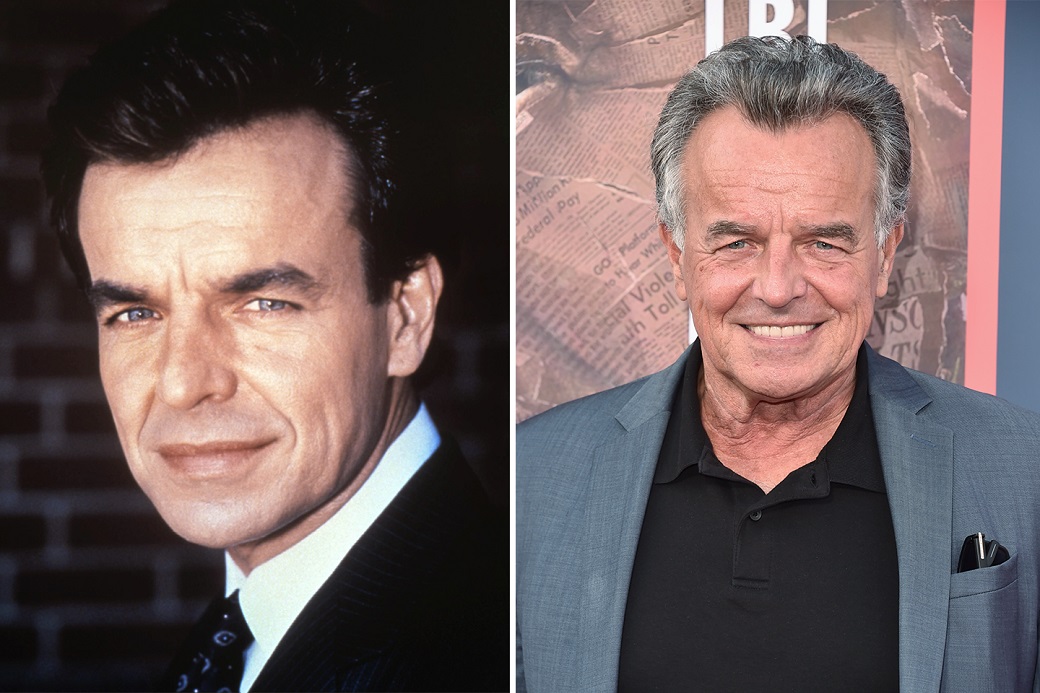 Ray played Laura Palmer's father, Leland. His Joker-like smile still haunts fans of the show. He looked like a possessed man in the second season of Twin Peaks. And after the end of the show, he put that face to exceptional use.
Ray appeared in 24, How I Met Your Mother, Mad Men, and Fresh Off the Boat. Who can forget his memorable role as Robin's father in How I Met Your Mother. He gave fans chills there as well.
His movie roles include Swamp Thing, RoboCop, Season of Fear, Dead End, and many more. In 2011, he portrayed the US Secretary of State in X-Men: First Class. As a voice actor, he portrayed Perry White in the movie Superman: Doomsday and Commissioner Gordon in The Killing Joke.
Many fans of video games recognize him for his voice acting in Red Alert 2 and the expansion Yuri's Revenge. After Kyle Maclachlan, Ray is the most successful actor of the cast of Twin Peaks.
Michael Ontkean – Sheriff Harry Truman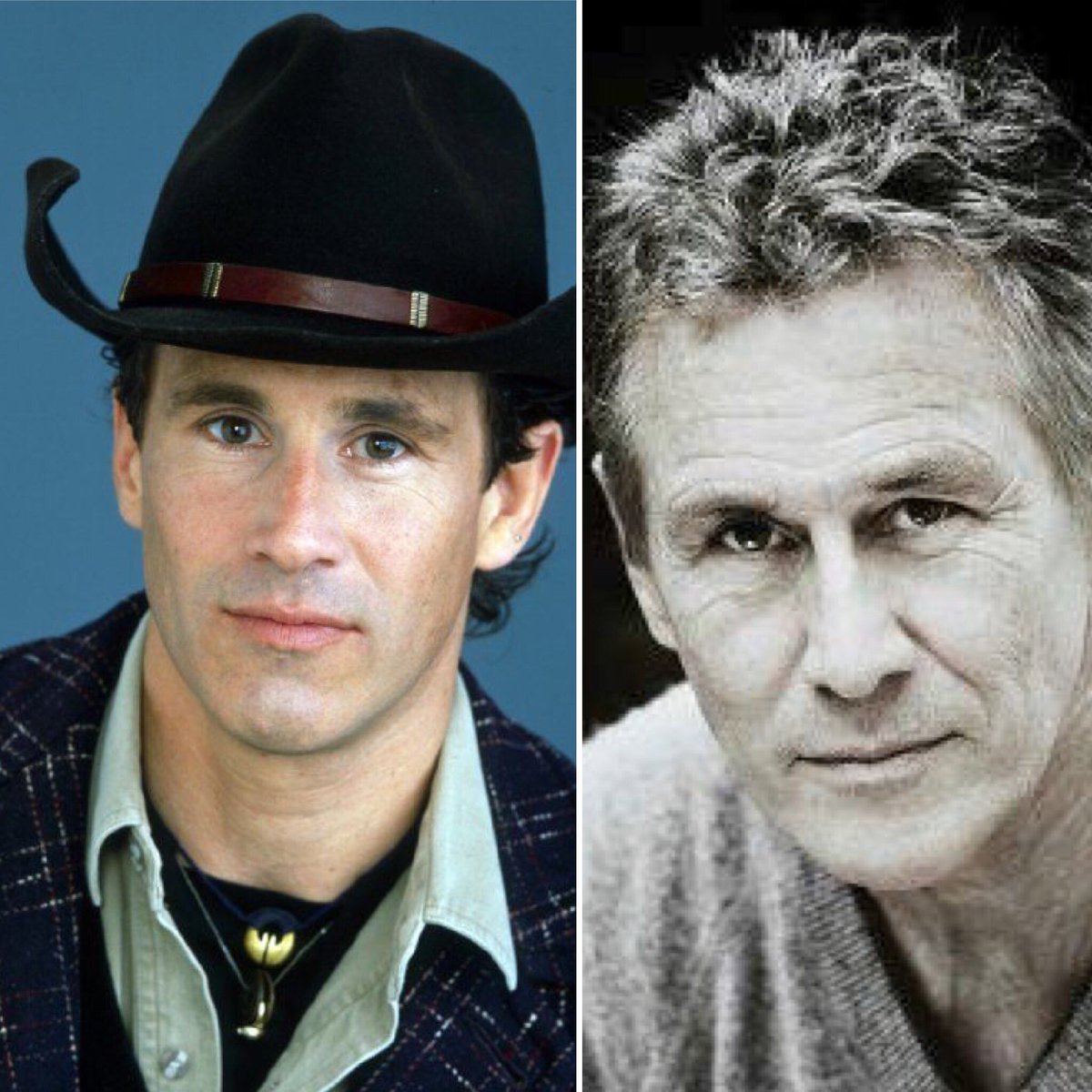 Michael retired from acting in 2011. His last role came in a movie alongside George Clooney, The Descendants. Initially, he signed to return to the revival of Twin Peaks. But he eventually dropped out.
Following the end of Twin Peaks, he appeared in movies like Kids Don't Tell, The Right of the People, In Defense of a Married Man, Legacy of Lies, Rapture, and Vendetta II: The New Mafia.
Kenneth Welsh – Windom Earle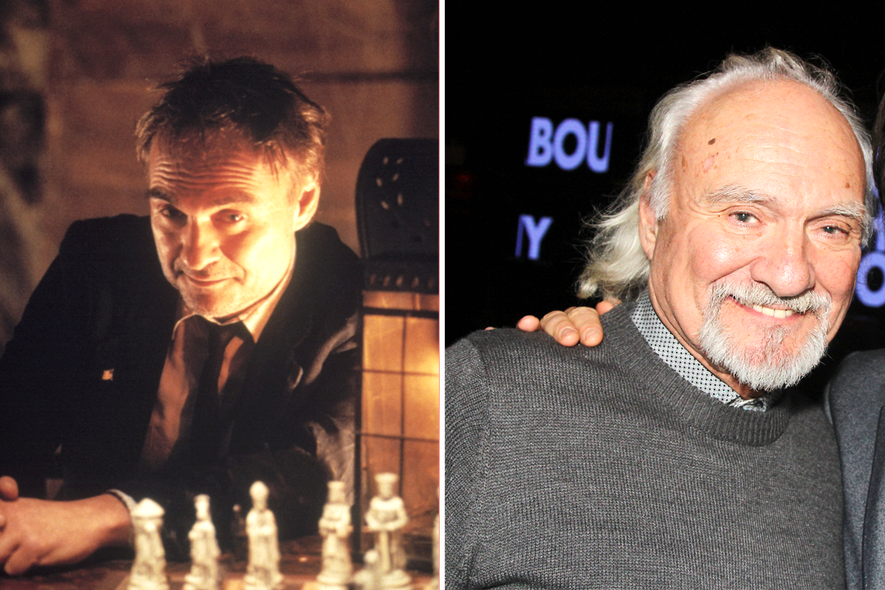 Welsh had a decade long career before even stepping onto the set of Twin Peaks. He enjoyed career appearances in The Aviator and The Exorcism of Emily Rose.
In 1984, he got a nomination for a Genie Award for his portrayal of Reno Colt in the movie Reno and the Doc.
In 2004, he portrayed the fictional Vice-President of the United States in the movie The Day After Tomorrow. But his appearance sparked controversy because of his physical resemblance to Dick Cheney, at the time, the real Vice President of the US.
Russ Tamblyn – Dr. Lawrence Jacoby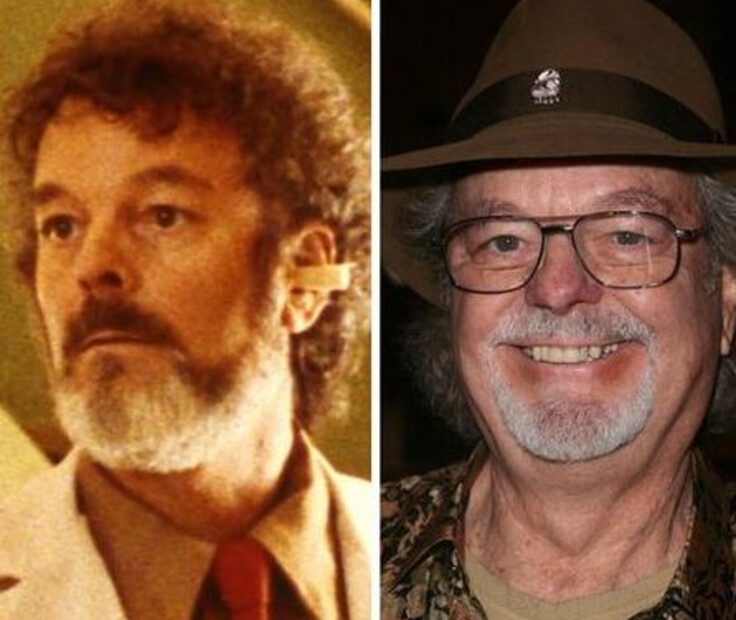 In the 1970s, Russ worked as a choreographer. And then in 1990, he portrayed Dr. Lawrence Jacoby in Twin Peaks. He also reprised his role during the 2017 revival.
Following the end of Twin Peaks, he appeared in Running Mates, Little Devils: The Birth, Babylon 5, and more. Russ also appeared on stage in Los Angeles in Zastrozzi. In 1997 and 2000 he appeared on another soap opera, General Hospital. This time, he appeared alongside his daughter Amber.
Lately, he had supporting roles in Drive, Django Unchained, and Hits.