Equipping kids with proper clothes is a headache every new parent has managed to underestimate at one point or another. You go shopping, find something suitable, cough up the dough, and before you know it, the little rascal has outgrown it. Or worse, ruined it by staining it in one of the so many ways children manage to ruin clothes so that they can't even be passed on to younger siblings.
Yes, kids are really good at rendering clothes useless, one way or another. That is perhaps why we have all tried hard to think about how kids could get decent, yet expendable clothes without the cost being a reason for concern. And wouldn't you know it, it's achieved by repurposing your clothes into children's haute couture. So, get ready to work some needle and thread, because things are about to get stitched.
1. Old Men Sweater To Kids Clothes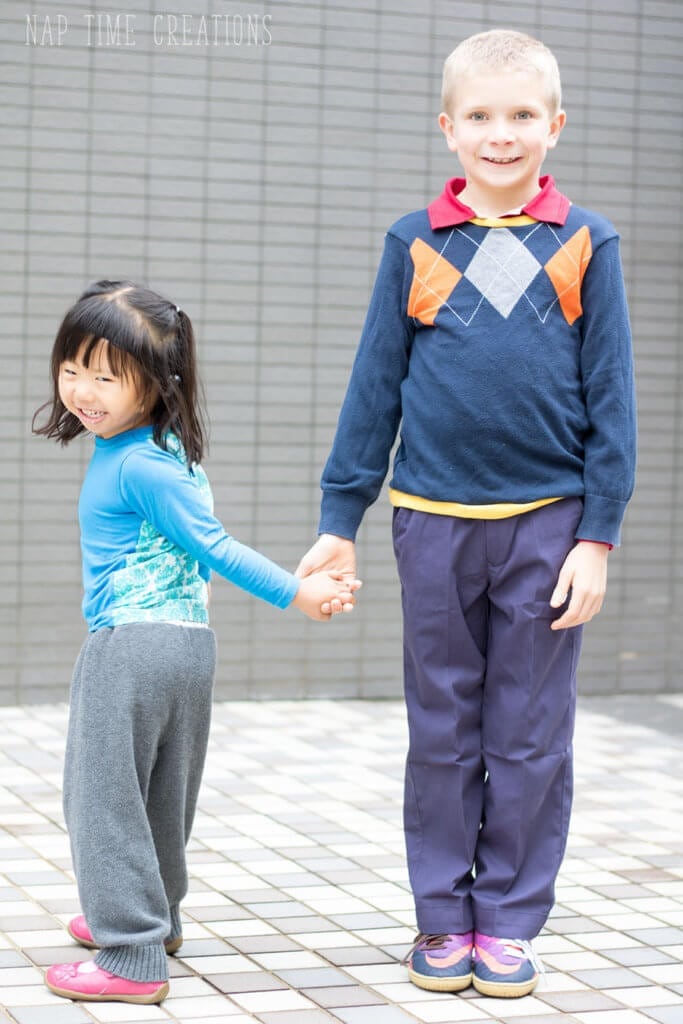 Old people's clothes don't even look good on old people at the height of their use. Still, once the venerable rags are subjected to some processing, they are reborn as the swanky clothes that the grandchildren can play in without anyone having to worry.
2. Harem Pants From A Tank Top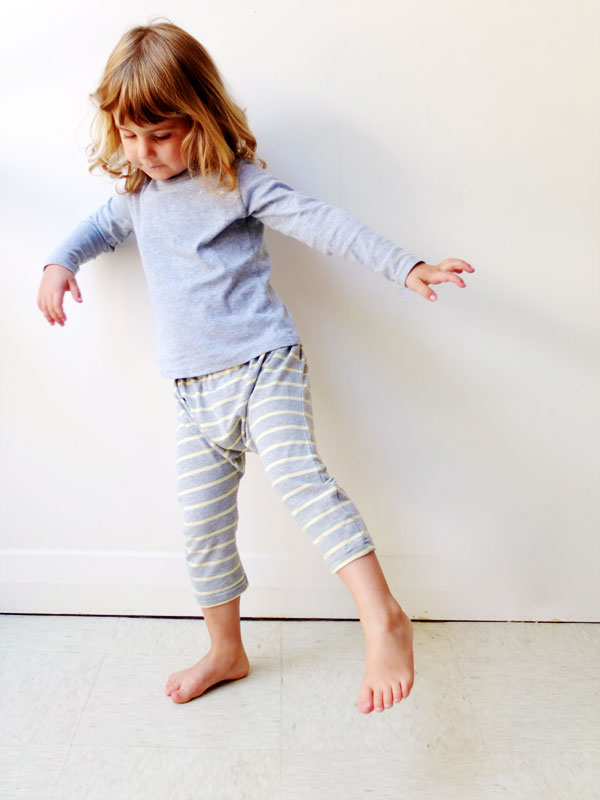 Even something as plain and simple as a tank top can become a piece of complex sewing project with just a few neat tricks. Just keep an open mind, and before you know it, you get the handiest (or rather leggiest) pair of pants your little one has ever worn.
3. Easy Dress From Tank Top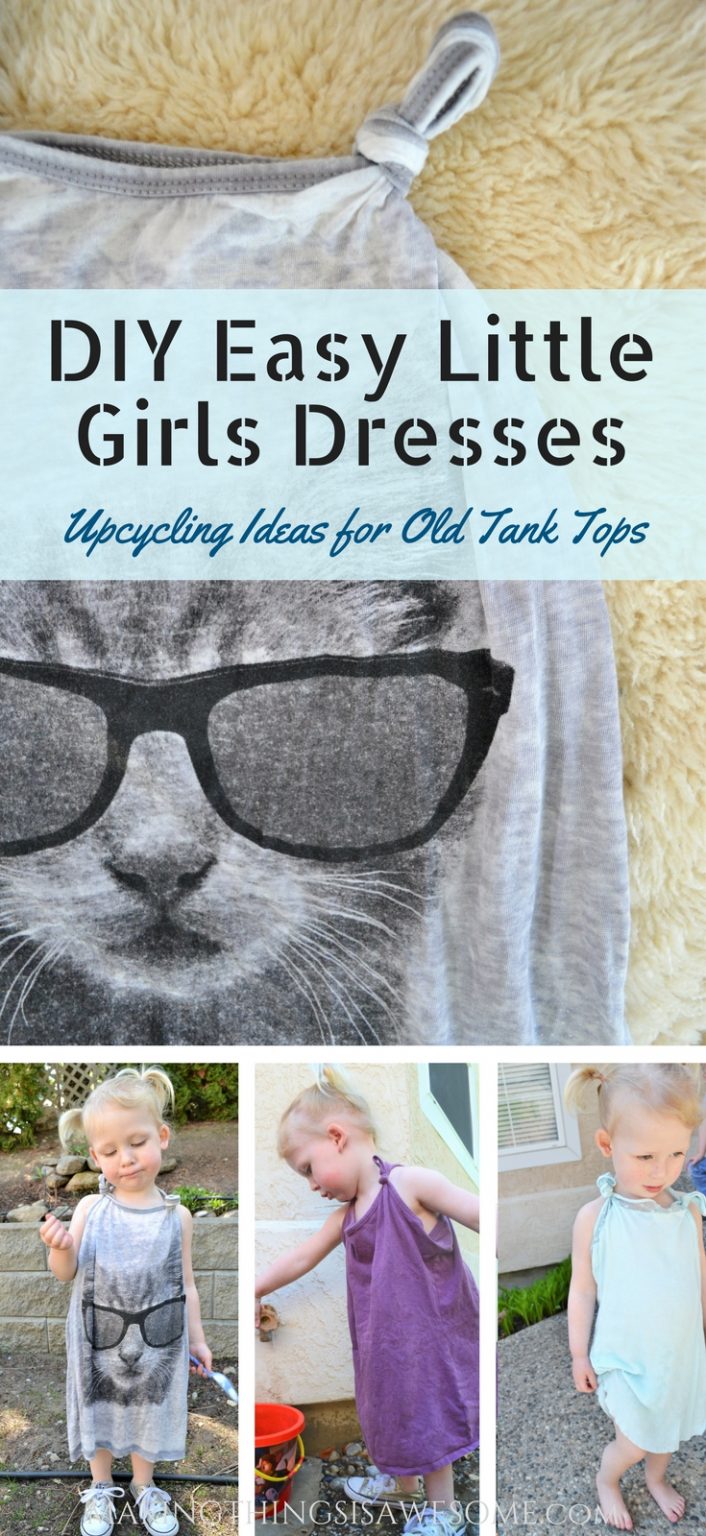 Tank tops happen to be not only extremely versatile but highly remarkable as well. One of the things you could turn them into is an easy stylish dress. It's breezy, comfortable, yet it looks good without being too snazzy. Basically, it ticks all the boxes.
4. Upcycle Lounge Pants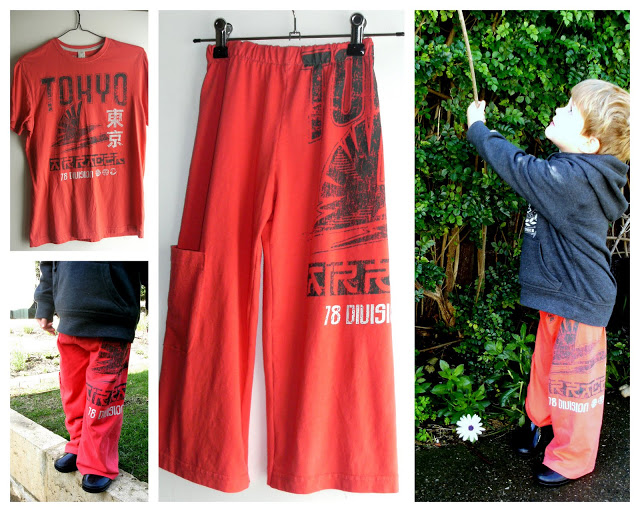 We know what you're thinking. Why would anyone tear apart a perfectly good T-shirt in order to make something the kid is sure to ruin in a minute? Well, it doesn't have to be a good T-shirt, so long as it makes good lounge pants. Maybe something your significant other has stopped wearing, or should definitely do so.
5. Elsa's Jacket From Frozen 2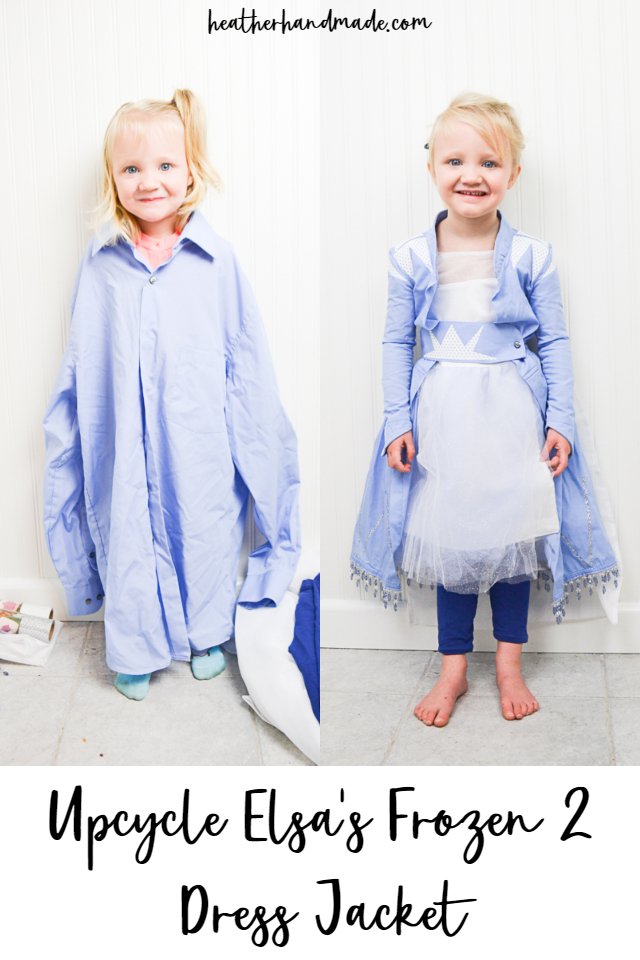 Here we go. There's just no escaping 'Frozen' when it comes to anything even remotely related to kids. So, to rip the band-aid off an get it over it, at one point or another, your kid wanted to look like Elsa. Rather than spending cold hard cash on a costume, make one out of stuff you already have. The end.
6. Romper From Old Shirt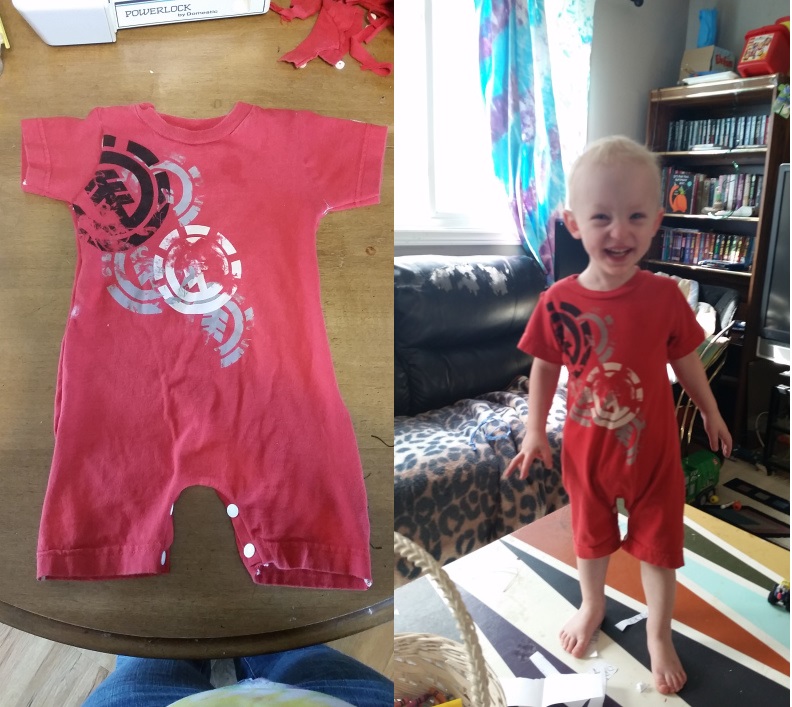 Rompers are a tricky little thing. On the one hand, they are incredibly slick. But, on the other hand, it's hard to find ones that fit the kid well, and won't be outgrown at the blink of an eye. Again, the old T-shirt comes to the rescue. A small adjustment is all that it takes to solve the problem.
7. Girl's Dress From Old T-Shirts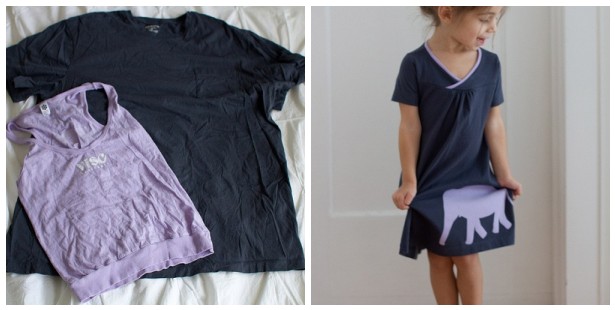 The elephant in the room might be taken care of, but that's not to say it shouldn't end up on a T-shirt-turned-dress. And while this requires a bit more skill and two old shirts, the end result is definitely worth the effort taken in making it. Are you up for it?
8. Baby Romper From Pillowcase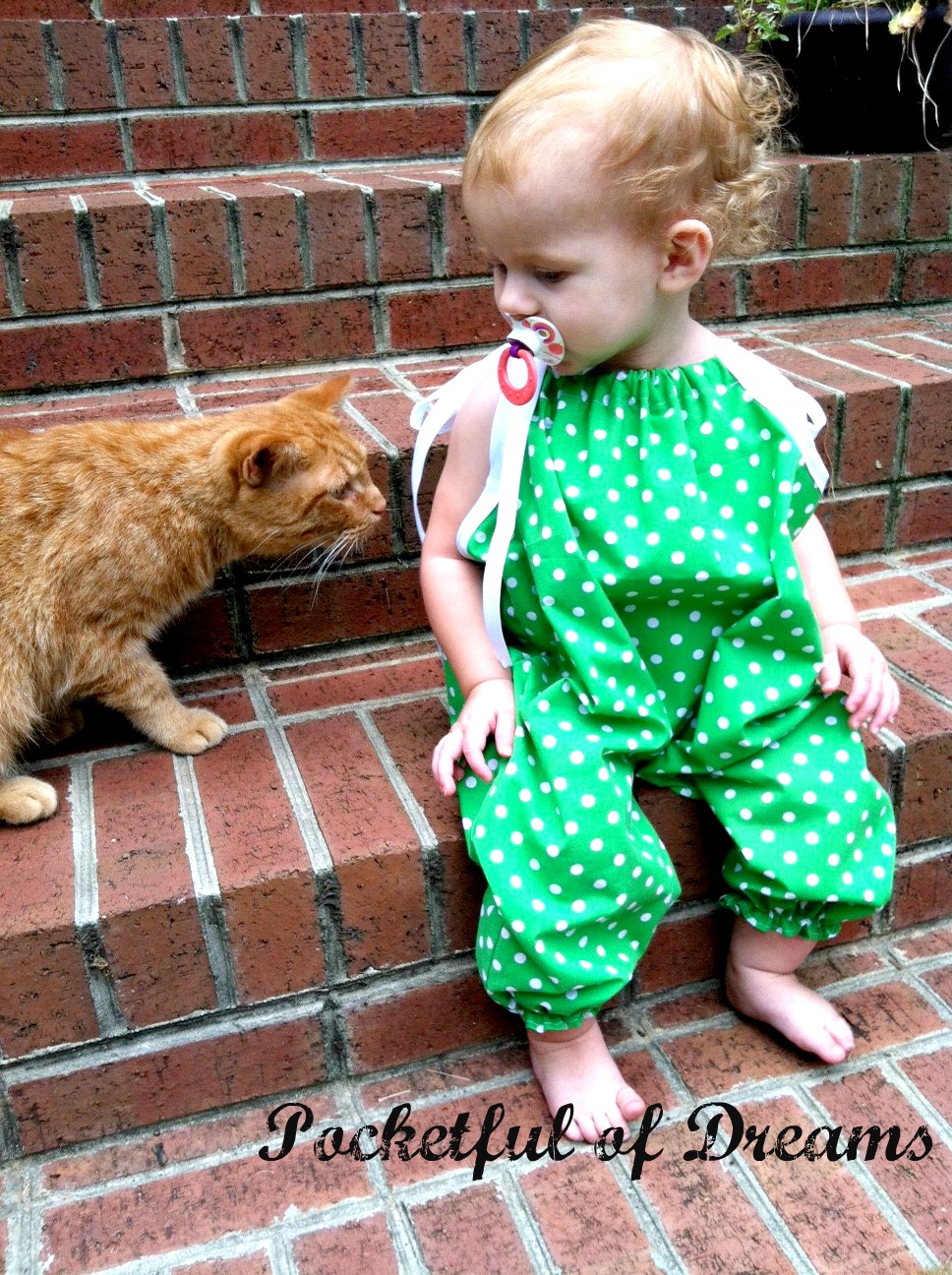 If anyone ever said rompers never get old, they're wrong. In fact, rompers are probably the piece of clothing that gets old much faster and more easily than most. That's why it's once again a good idea to get ahead of the curve and make them out of something that's already old, instead of buying new ones.
9. Striped Shorts From Old Jersey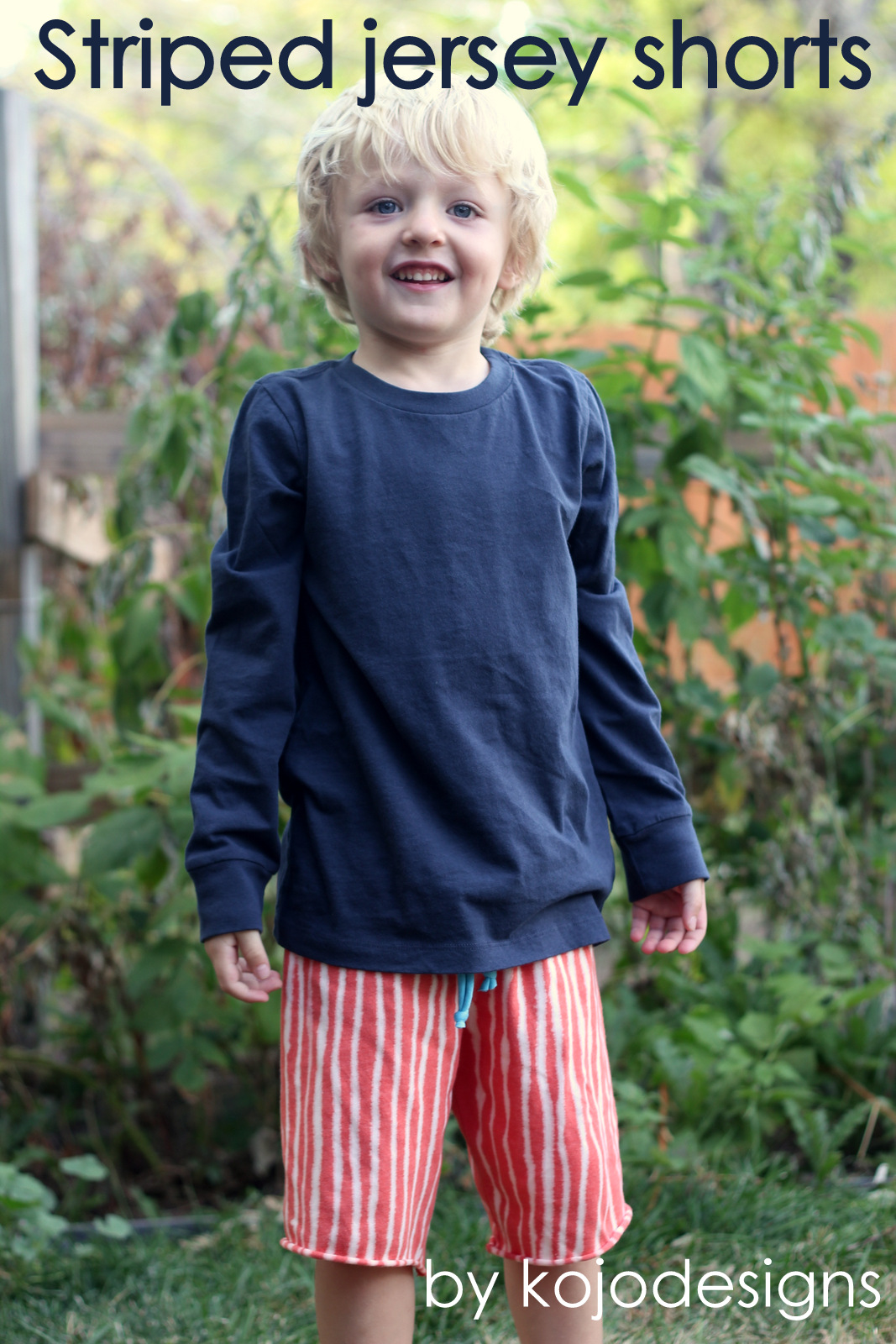 Yes, every household has some old and decrepit jerseys that don't even serve as proper mementos. Yet, starting a discussion about getting rid of them turns out to be a tricky business. Therefore, a reasonable compromise is for them to become the swaggiest striped shorts in the neighborhood.
10. Men's Dress Shirt Into Dress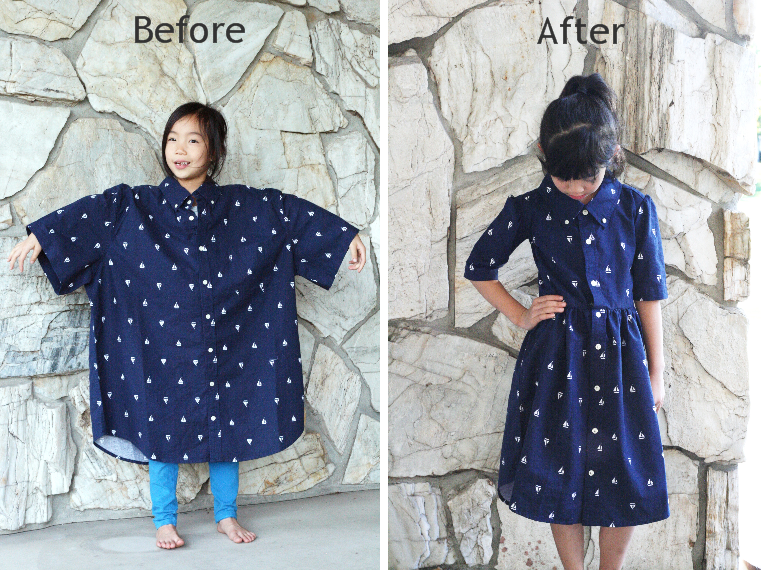 You just can't spell 'dress shirt' without 'dress'. As you can clearly see, even the corniest, out-of-style dress shirt looks like a whole new thing when converted to a dress. It'll still be the same thing, but while you're through with it, not even the previous owner will recognize it!
11. Kids Pants From Sleeves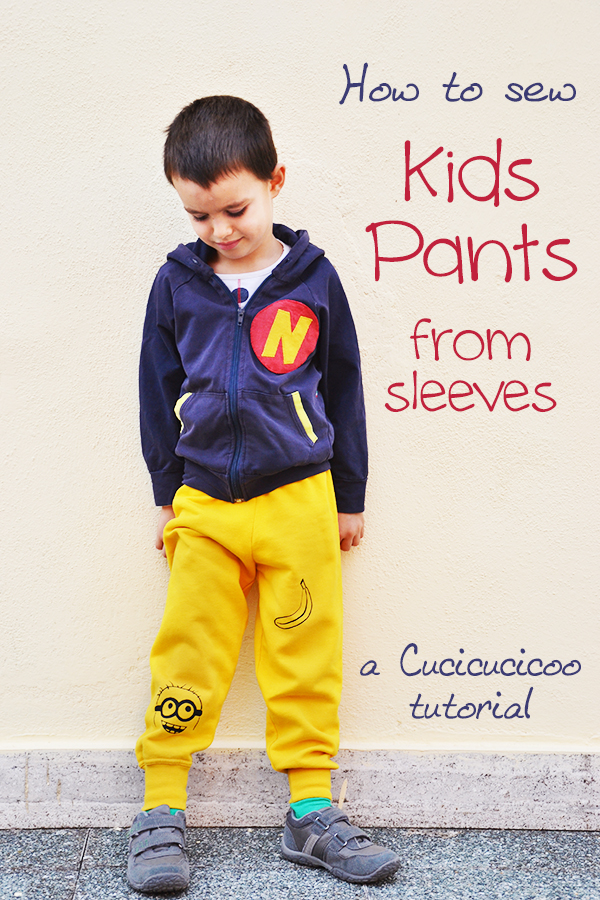 Lest we forget, children's legs are about the same size as an adult's arms. Hence, anything having adult sleeves readily becomes something with children's trouser legs. And if those sleeves are long, they alone are enough for a kid to get new pants.
12. Kids Dress From Old T-Shirt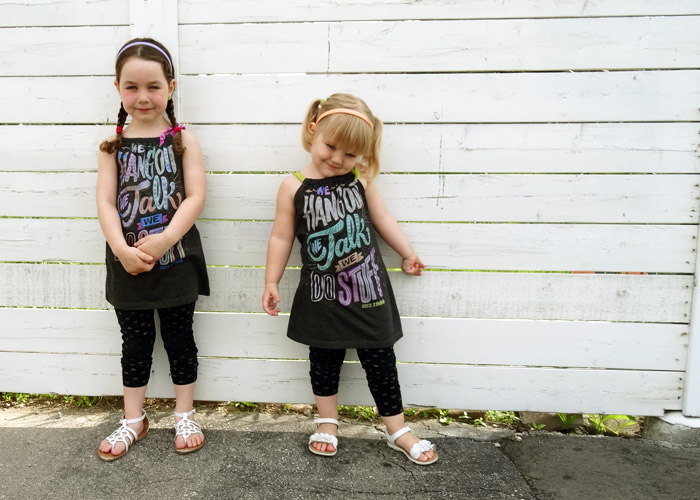 Tank tops and dress shirts aren't the only thing little dresses are made of. Regular T-shirts serve this purpose just beautifully, all while giving the youngsters a fresh look. Just be careful about any flaws or stains in the source material.
13. Downsizing Men's Clothes To Boys Clothes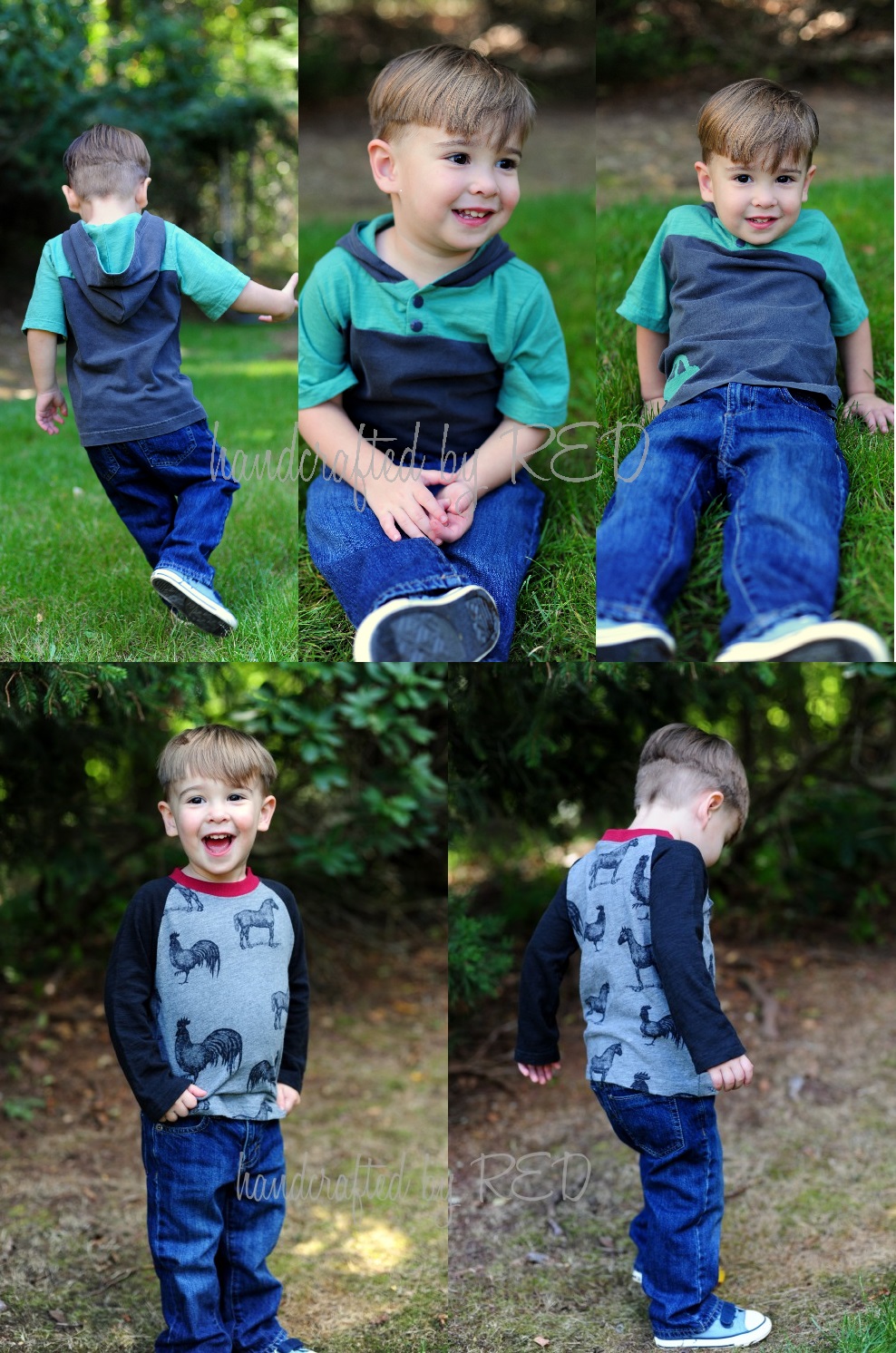 If you feel that whatever piece of clothing you have looks really good on its own and wish you could immediately pass it on to the next generation, than no repurposing is required. All you have to do now (except to take these lies and make them true, according to George Michael) is downsize them.
14. Girls Tunic From Dress Shirt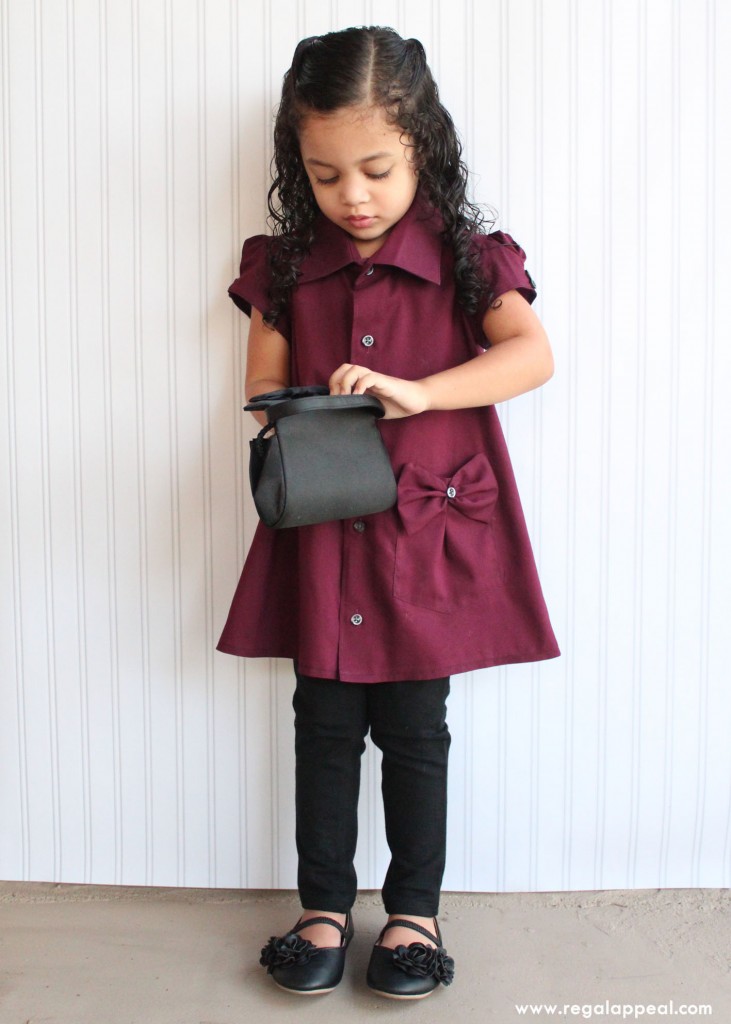 The reincarnation of a dress shirt doesn't necessarily have to be an actual dress. It can also be a cute little tunic. Yes, we admit that unlike the previous dress shirt conversion, this one shows that it's actually made of a dress shirt. Nevertheless, that doesn't change how amazing it looks.
15. Toddler Yoga Pants From Old Turtleneck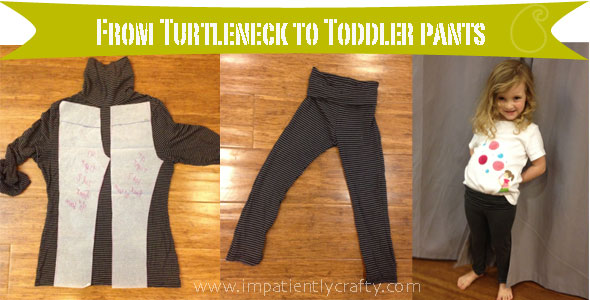 Who says yoga pants are only for adults, or people who do yoga? So, why not treat your little sweetheart to a nice new pair of yoga pants made out of a turtleneck? If you think yoga pants are too much for kids, they also make awesome long johns in winter.
16. Men's Shirt To Strapless Girls Dress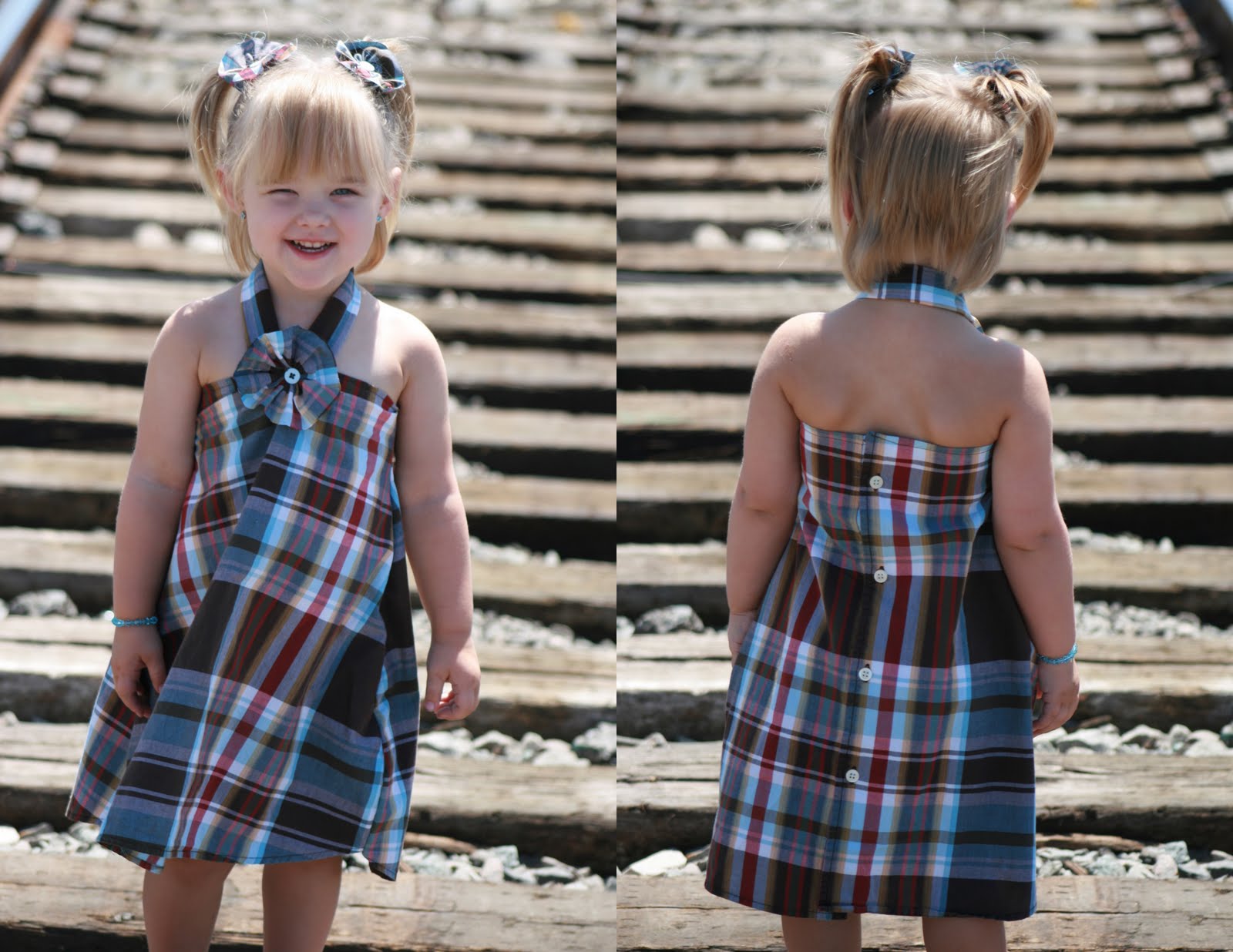 Yes, this is another piece of shirt. These too, much like tank tops, can be turned into just about anything. In this case, we have a uniquely made (an fabulously designed) strapless dress. Of course, plaid isn't everyone's first choice, but the idea and execution are gold.
17. Girl's Maxi Dress From Old Dress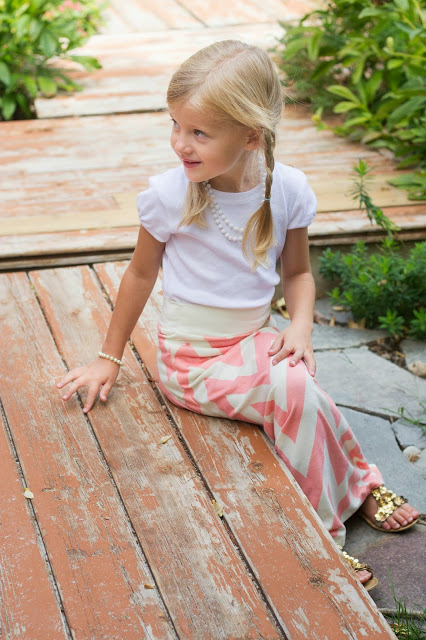 We already mentioned a way to downsize adults' clothing directly into their children's equivalent. Believe it or not, the same can be done with a maxi dress, allowing it to be passed on from mother to daughter quite seamlessly (well, not entirely).
18. Leotard From T-Shirt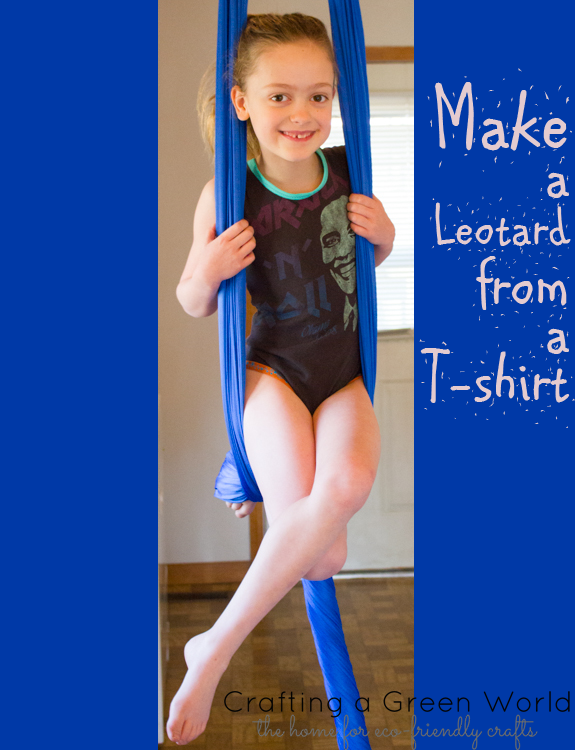 Here we have something that few people think of, and yet it seems like an idea everyone should have thought of. If you have a kid that's starting to be into gymnastics, but you're not sure whether that interest will last enough to be worth splashing the cash for a leotard, then this might just be the right thing for you.
19. Easy Women's Top Child Refashion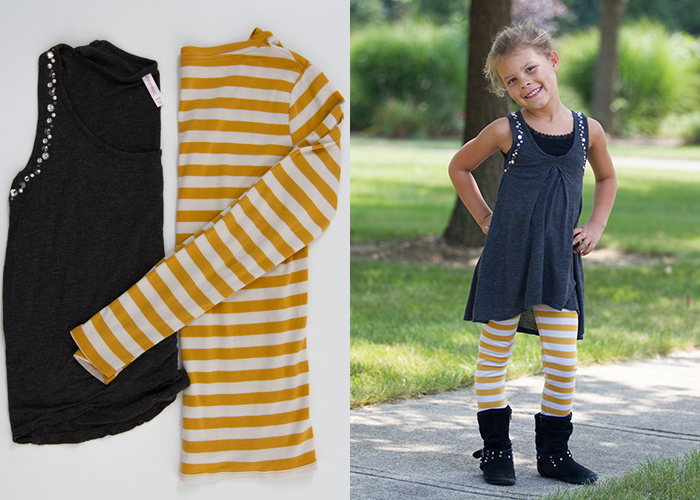 At long last, we've reached the end of our list. Surely most of us have some tops that have either gone out of style, or they've become visibly old when worn flat out by an adult. This modification will make them look at both brand new and as fashionable as ever.
Now that you've seen it all, what do you think of the options and possibilities we've shown you? The creative streak in many of you is surely itching for you to turn a T-shirt into some sort of pants or shorts. We certainly don't mind combining two tops into an entire outfit. Go ahead and let us know what your thoughts are in the comments!