Born Tamisha Akbar in April 1970, Tami Roman is an American television personality, model, actress, and businesswoman. Tami first gained fame as part of The Real World Los Angeles in 1993. Following some cameo appearances and starring in supporting roles, she became a breakout star thanks to the Basketball Wives, a TV show on VH1.
Tami has always tried to expand her business ventures. For example, during her time in The Real World Los Angeles, Tami formed her own R&B girl group quartet called Reality. She was one of the four members and served as the primary rapper of the group. They signed a deal with Mercury Records and planned to release Prisoner of Your Love as their debut single.
Yet, because of creative differences with the producer, the group disbanded and the song was never recorded. Roman changed the name of the group to Female in 1994 while still signed to Mercury Records. They joined the remake of the R&B singer Joi's song Freedom with artists like En Vogue, TLC, For Real, Changing Faces, and other groups.
Tami Roman has been married two times and has two children. She was married to NBA player Kenny Anderson from August 1994 to February 2001. Since August 2018, she has been happily married to Reggie Youngblood.
Lifelong Struggle With An Eating Disorder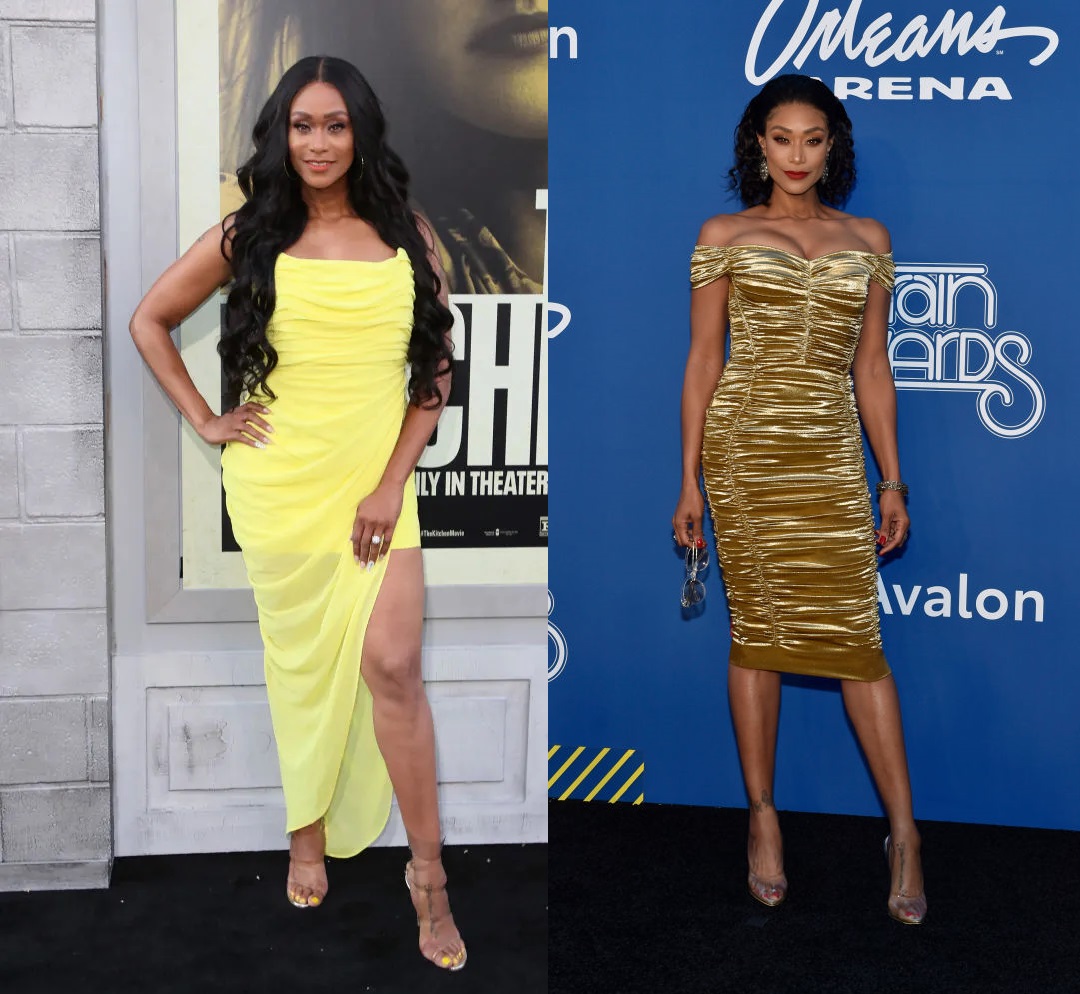 Today, we will talk more about Tami Roman weight loss. It is important to note that the businesswoman has had a lifelong struggle with an eating disorder.
She has been battling an eating disorder since the age of 13. In an episode of The Real, she opened up about her ongoing battle with body dysmorphic disorder and how it triggered an eating disorder.
When she was 13 years old, Tami wanted to be a model. She assumed she would sign with an agency easily because she was tall and thin. But the modeling agent ripped her to shreds during the meeting, telling her she had back folds and fat over her knees.
Following that meeting, Roman saw only flaws when looking in the mirror. She started abusing laxatives, starving herself and even throwing up after meals to become as skinny as she could.
She even had her mouth wired shut in 1993 in an attempt to lose weight. Speaking on the TV show The Real, Tami Roman revealed that managing type 2 diabetes and body dysmorphia has been a difficult task.
Speaking about her condition, she says, "A lot of people don't know it's either hereditary or genetic or comes from a negative experience, where your self-image has been annihilated".
And for the Basketball Wives star, that experience came when she was a young teenager.
Tami tried to do everything she can to be as skinny as she could possibly be. She became obsessed with her weight loss.
Now in her 50s, Tami has been diagnosed with diabetes type 2. Her weight fluctuates because of her diabetes condition.
She says, "People don't understand what it is to be a person with this disorder, particularly dealing with the weight issues, because they leave negative comments – or what they feel are negative comments. But for me, my mind has such a warped sense of perception, it's a compliment".
How Did She Lose Weight?
Recently Tami Roman weight loss fears started appearing on the internet. Fans started wondering what is the reason behind Tami Roman and her weight loss journey.
The reality star has always been open about her struggles with weight in the past. She even admitted to using a weight loss pill to shed 30 pounds.
Yet, now, with her rocking new sexy body, she has gotten a lot of backlash on social media. Every time she posts a photo of her on Instagram, there is a fan commenting that she is too skinny, and looking older than she actually is.
Back in 2011, Tami underwent a smart liposuction procedure on camera. She quit smoking after she was diagnosed with diabetes type 2. But the pounds have kept coming back.
Even with the help of diet pills, she was only able to get down from size 12 to size 10. Tami often consults with her friend Halle Berry who also had diabetes.
She says, "I was talking to Halle, and she said 'Tami, the truth of the matter is, you either wanna live or you wanna die. You can continue thinking what you think and doing what you're doing, but you're not going to be here long. And that like really hit home for me. So I changed up my whole diet and eating and trying to be healthy and live right and now people say I am too skinny".
Despite the hate, there are also fans who support and defended the star. For example, one fan said, "Tami, do you! This outfit looks very good on you, and many of us need to take our health seriously, you have motivated me to do the same as 48 loading for me, I am choosing my health and better healthy eating decisions. Thanks again you look great".
Roman doesn't intend to stop showing off her new body. While many criticize the star, saying she is too skinny, Tami doesn't mind.
Facing Criticism From Fans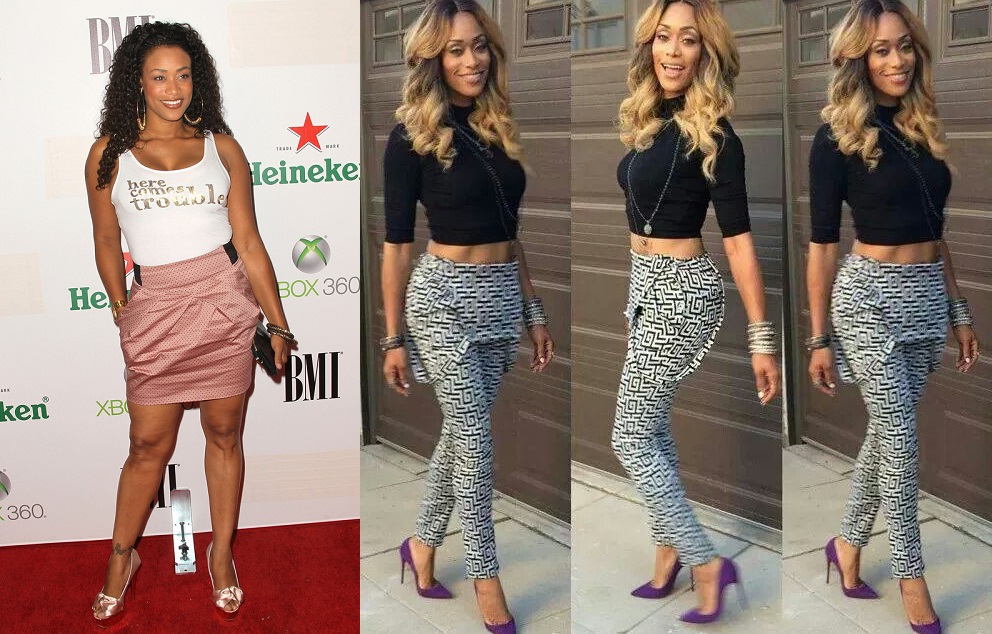 So, what did Tami say about her weight loss? How did criticism from fans impact her life and opinion? The American television personality addressed the criticism in a statement on Instagram.
She said, "I Didn't lose weight, I lost my willingness to die. Diabetes is no joke. I Detox, suppress my appetite, and make better food choices. So enjoy yourself laughing, leaving negative comments, and calming me a crackhead. But I have two beautiful daughters and I am going to live for them by any means necessary".
This is not the first time the TV star has had to address Tami Roman weight loss criticism. In a 2018 episode of Basketball Wives, she told Jackie Christie that the weight loss was because of her diabetes, not for her loss.
In the episode, she said, "I'm a diabetic, okay? So for me my weight is very serious. I finally decided to take charge of my f***ing life so that I can live for my kids and my man, and so because of that I lose weight. I'm 48 years old. You know what I'm saying? So this is how my body reacts to me making proper choices with my diet".
Tami Roman has two children with her former husband, NBA player Kenny Anderson. Those are Lyric and Jazz.