How to Be Single is a 2016 American romantic comedy movie. The movie is based on a novel of the same name. The plot follows young Alice, who after four years of college, decides she needs a break from her long-term boyfriend Josh. Excited for new challenges, she moves to New York, and there she navigates through her new life. Do you know a similar movie like How to Be Single?
It is hard to top the movie. It stars famous actresses like Dakota Johnson as Alice, Alison Brie as Lucy, Rebel Wilson as Robin, and Leslie Mann as Meg. Damon Wayans Jr. portrays the lead male character, David. Director Christian Ditter definitely had a great cast.
Nobody likes to feel lonely. And that is what this movie teaches us. Single men and single women play the modern dating game and try to end up in a healthy relationship. The good news for single people is that they can always escape in the world of romantic comedy films. This genre is amazing and people love it for some casual movie night.
So, let's take a look at some of the best romantic comedy movies. You can find many of them on Netflix.
Something Borrowed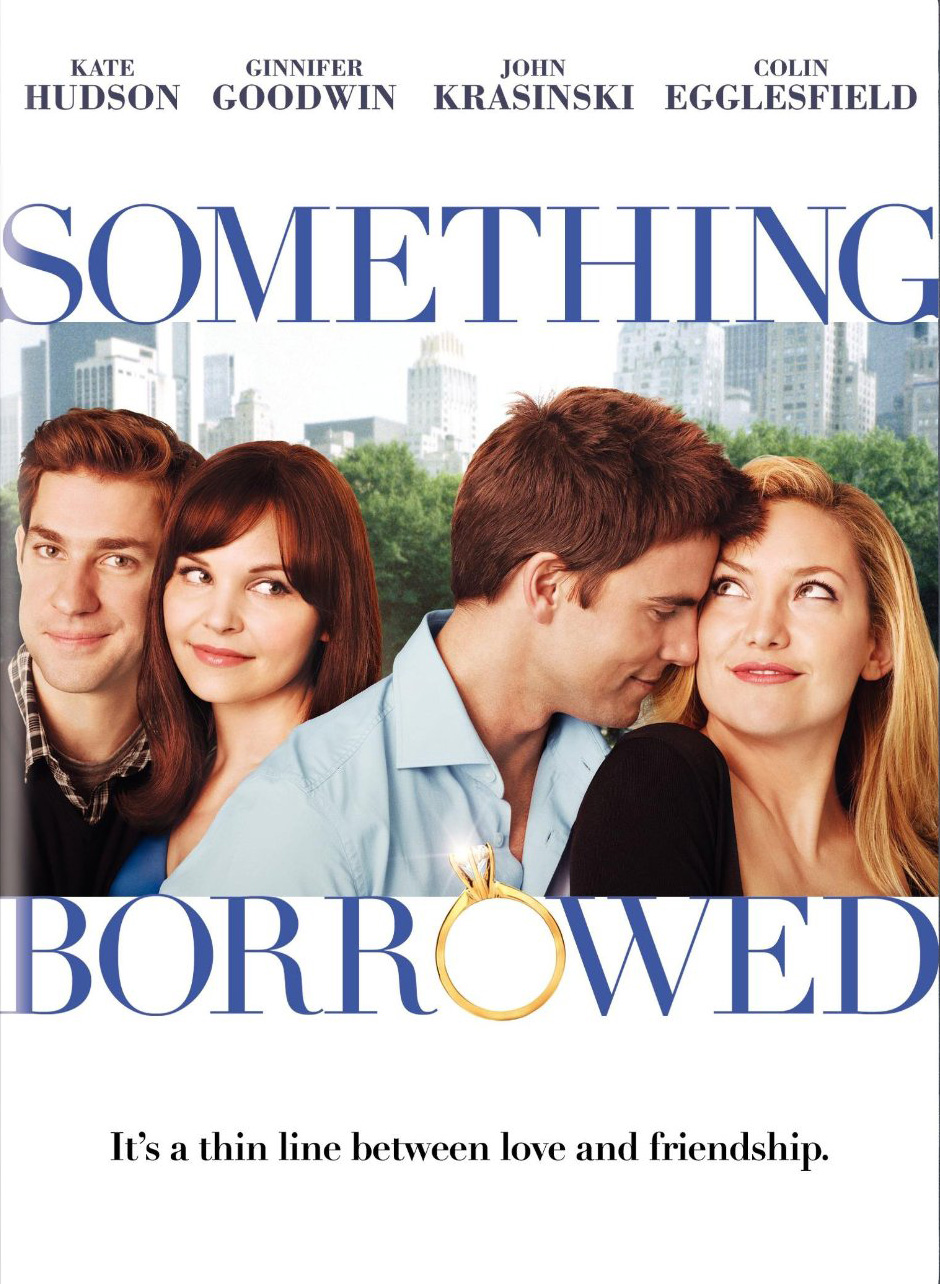 The 2011 American comedy movie is another that follows a novel of the same name. Based on Emily Giffin's 2005 book, the movie follows Darcy as she throws her friend Rachel a surprise 30th birthday. The party starts all kinds of complications and relationships between the main actors.
The movie makes our list because of the solid performance by Kate Hudson and John Krasinski.
He's Just Not That Into You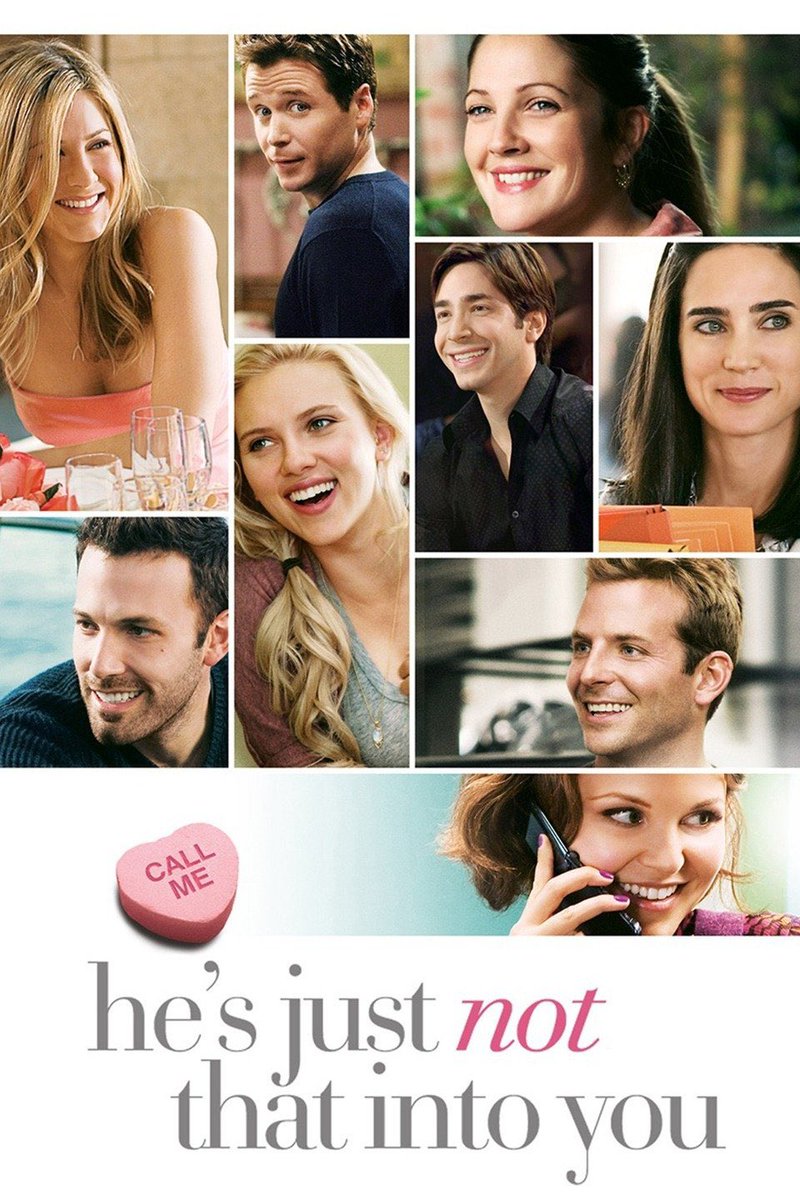 Four men and five women struggle to keep their love life alive. Sounds familiar? Each of them has experienced heartbreak and now tries to deal with the complex life of a romantic relationship. The movie shows the hard truth that sometimes you might like someone, but he is not into you.
Isn't It Romantic?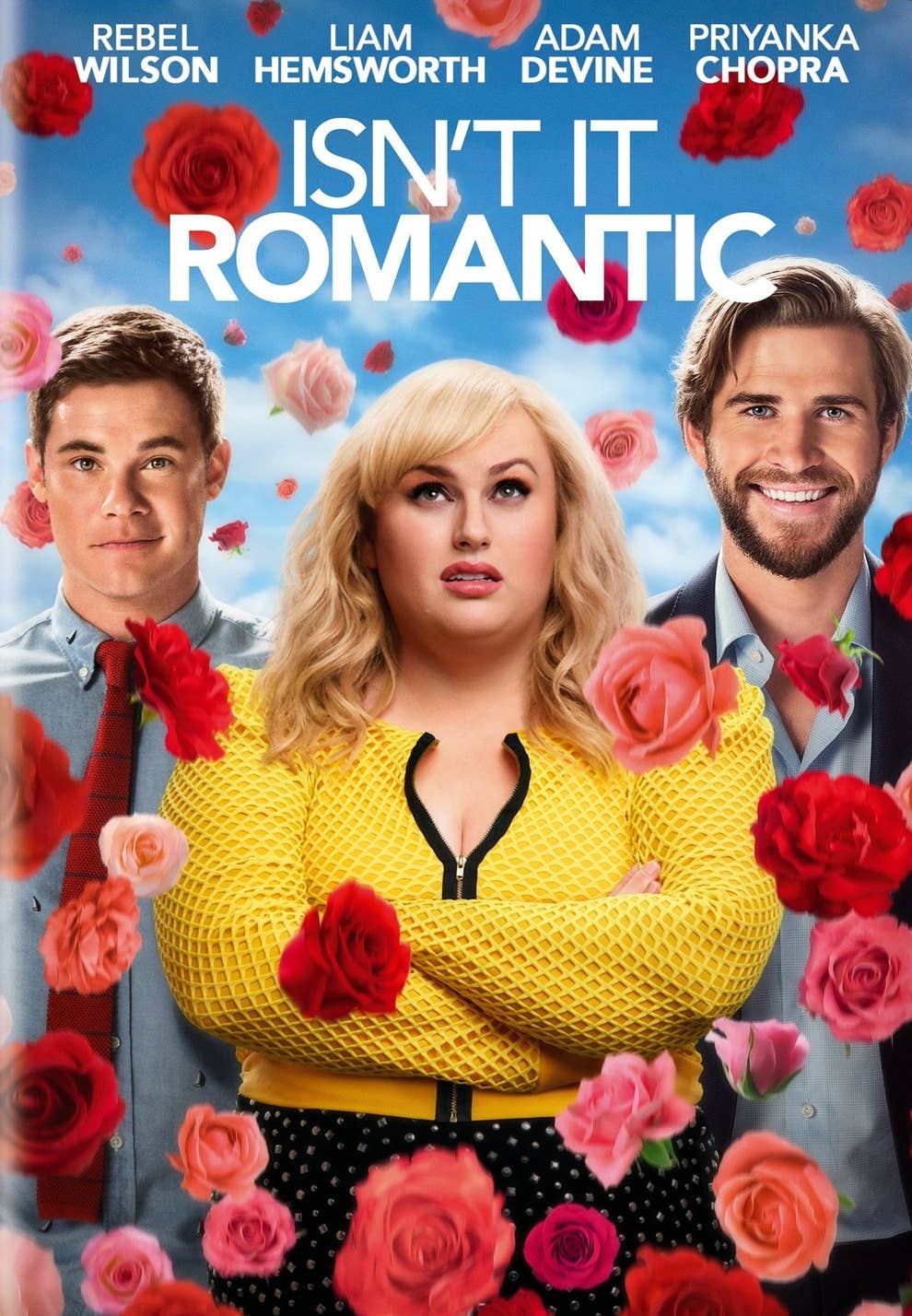 One of the latest romantic comedy movies, the 2019 film stars Rebel Wilson. She is just amazing in everything she does. Rebel is the poster child for romantic comedy movies. In this movie, she plays a woman finding herself in a world where everything around her plays out like a clichéd romantic comedy.
The movie also has Liam Hemsworth and Priyanka Chopra in supporting roles.
Sisterhood of the Traveling Pants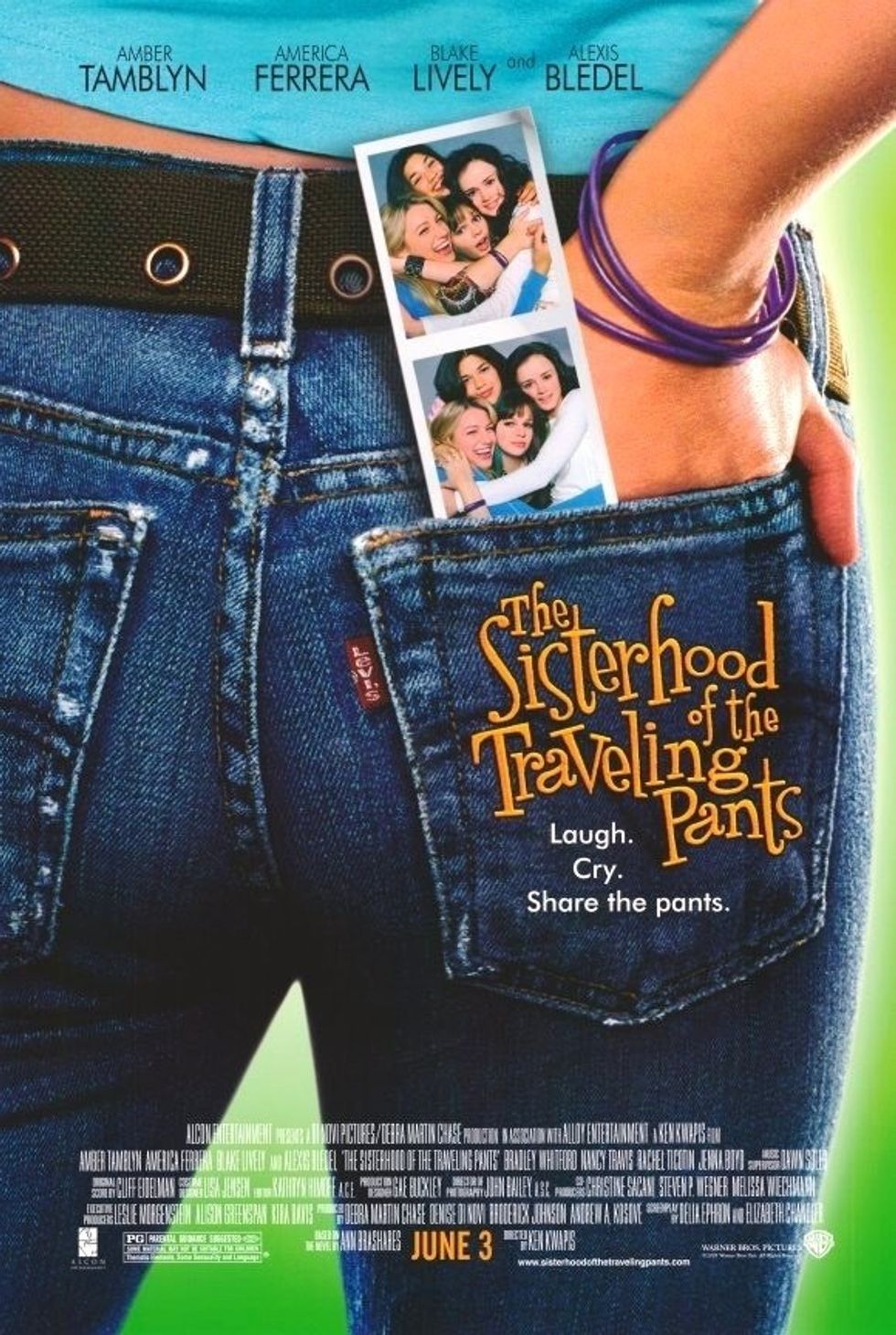 When you want to see a movie like How to be Single about female friends dealing with life, the Sisterhood of the Traveling Pants is the real deal. This movie made Blake Lively a star. The 2005 comedy-drama follows four best friends who buy a mysterious pair of pants. It fits each of them despite their different size.
And now they decide to share the pants. As the movie progresses, the pants help each woman find what she looks for in life.
The Other Woman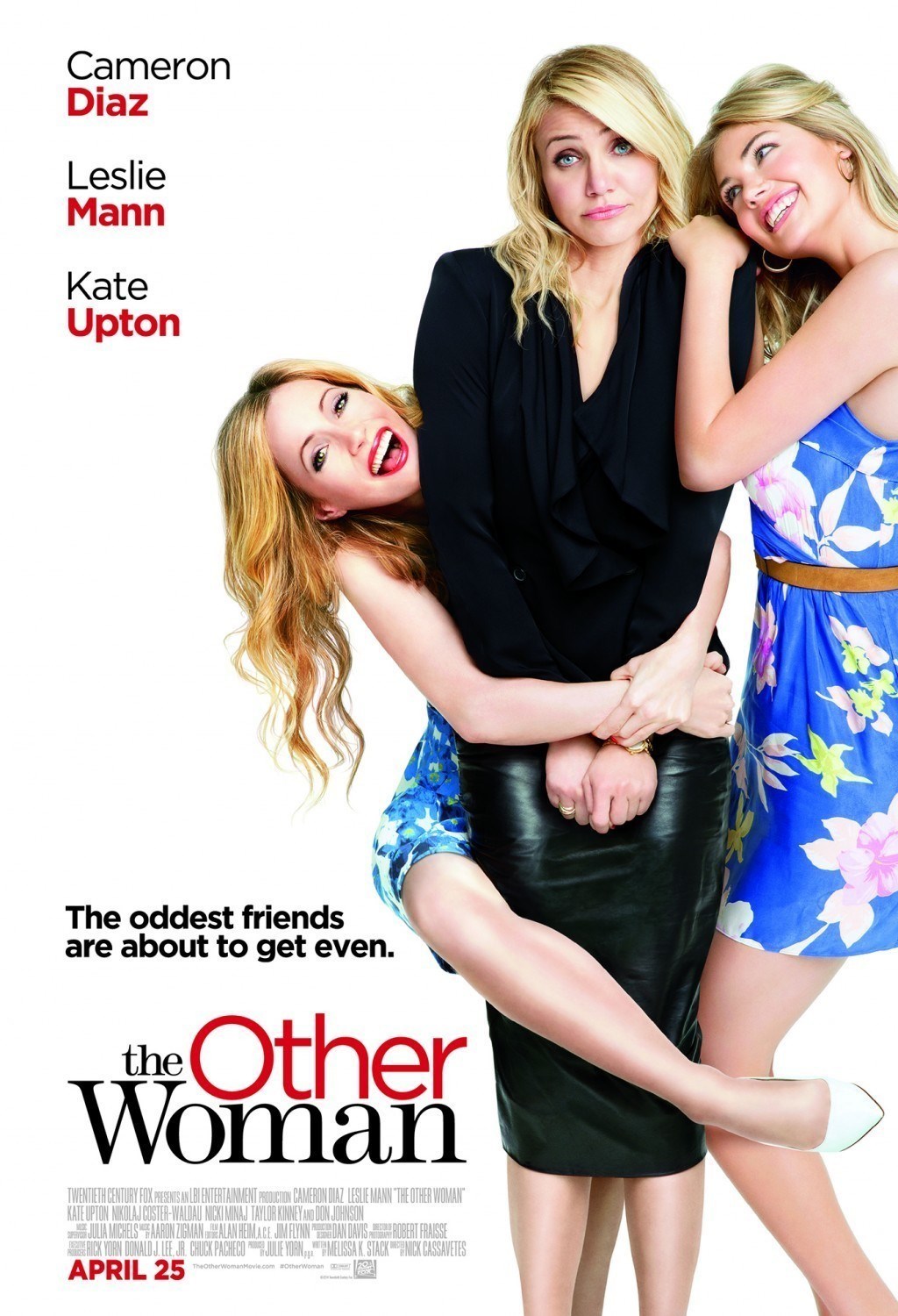 Fun fact: Nicki Minaj makes an appearance in this 2014 American comedy film. Cameron Diaz is the leading star in this movie, playing alongside Kate Upton and Leslie Mann.
The movie follows three women who are romantically involved with the same man. And after they find out, they take their revenge. Watch to see what women can do when they feel betrayed.
Sex And The City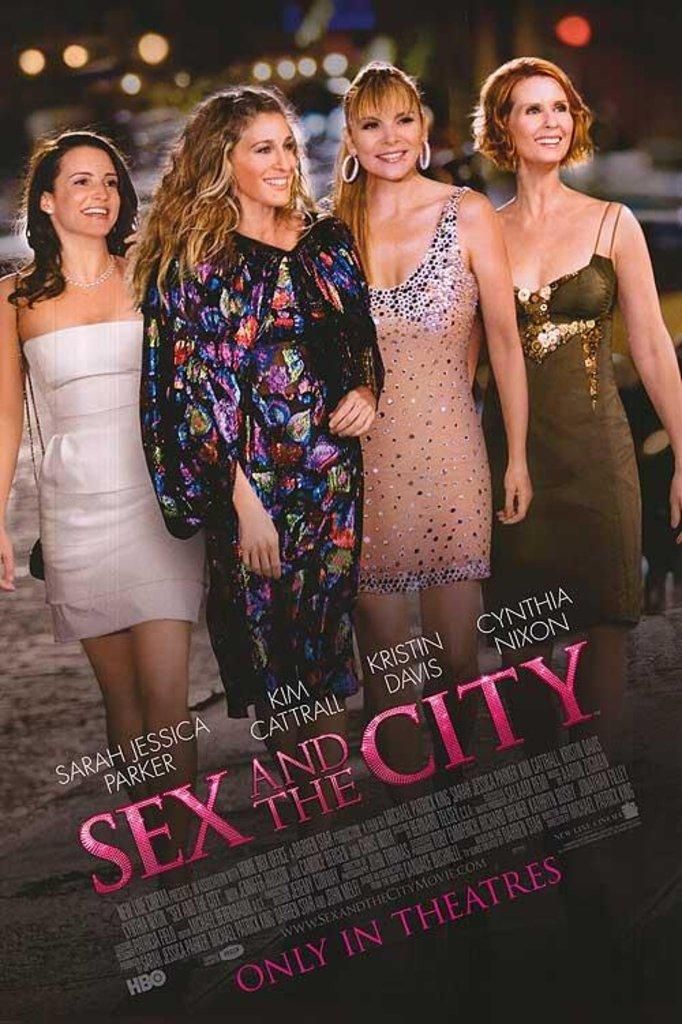 The Sex and the City ran for six seasons and we loved following the life of Samantha, Carrie, Miranda, and Charlotte. After the television series ended, they made a movie. And it is the ultimate girls' romantic comedy movie.
The premiere took place in London on May 15, 2008. In the first installment of the movie, the four girls get ready for Carrie's wedding to Mr. Big. On the wedding day, he develops cold feet as Miranda tells him the reality of marriage. What happens afterward? Will Carrie and Big finally get married?
You can now watch the movie on Netflix to find out.
Sex And The City 2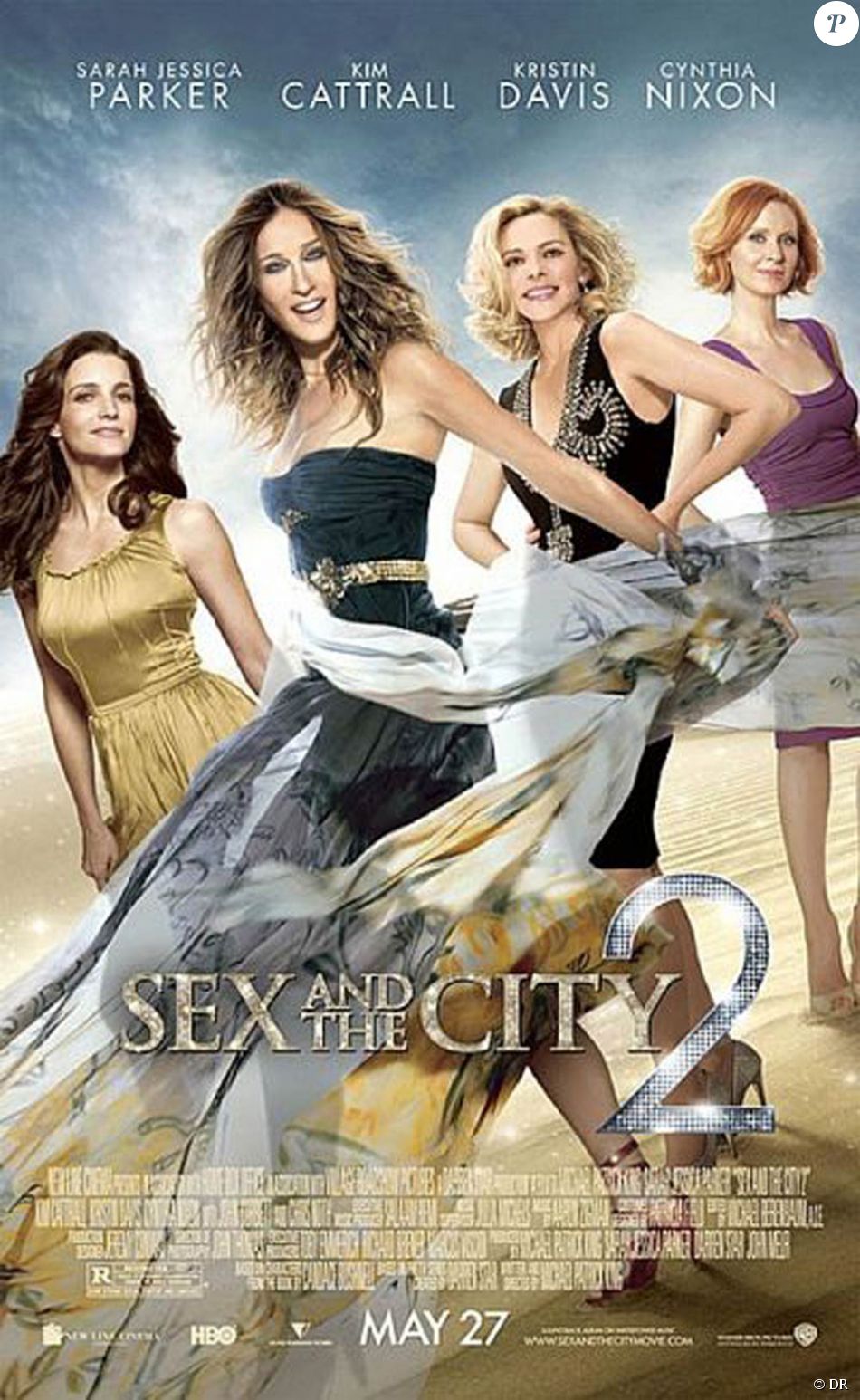 The movie sequel follows the four girls as they attend the wedding of their gay friend, Stanford, and his lover Anthony. Three of them are married, with only Samantha remaining single and trying to keep her libido alive.
The movie shows the struggle of Carrie and Big during their married life and how Samantha deals with entering menopause.
The Five Year Engagement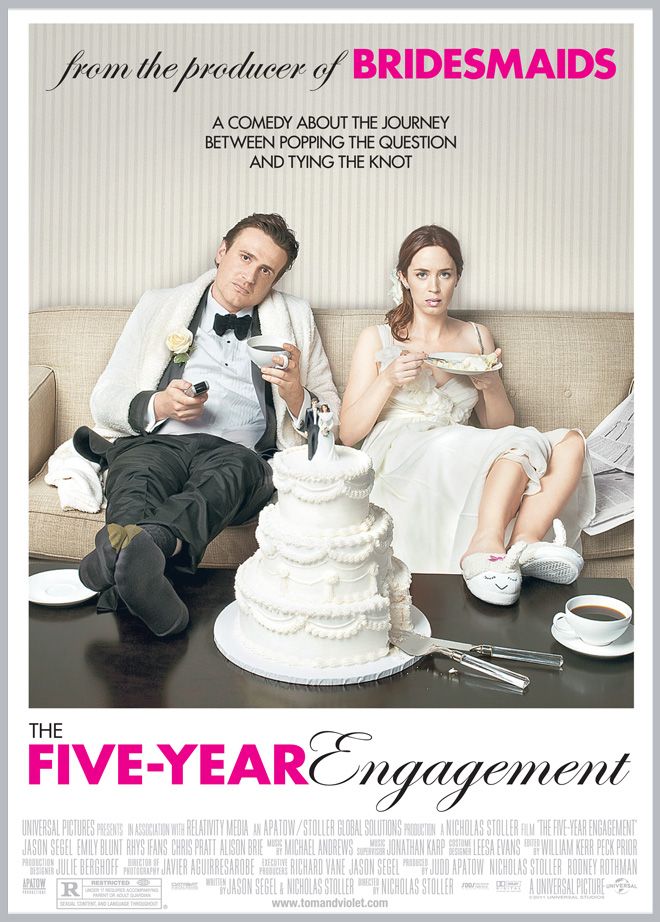 The 2012 American romantic comedy-drama stars Emily Blunt and Jason Segel. They play a couple whose relationship becomes strained when their engagement is continually extended.
The movie was released before the summer of 2012 and received lots of positive reviews.
Bridesmaids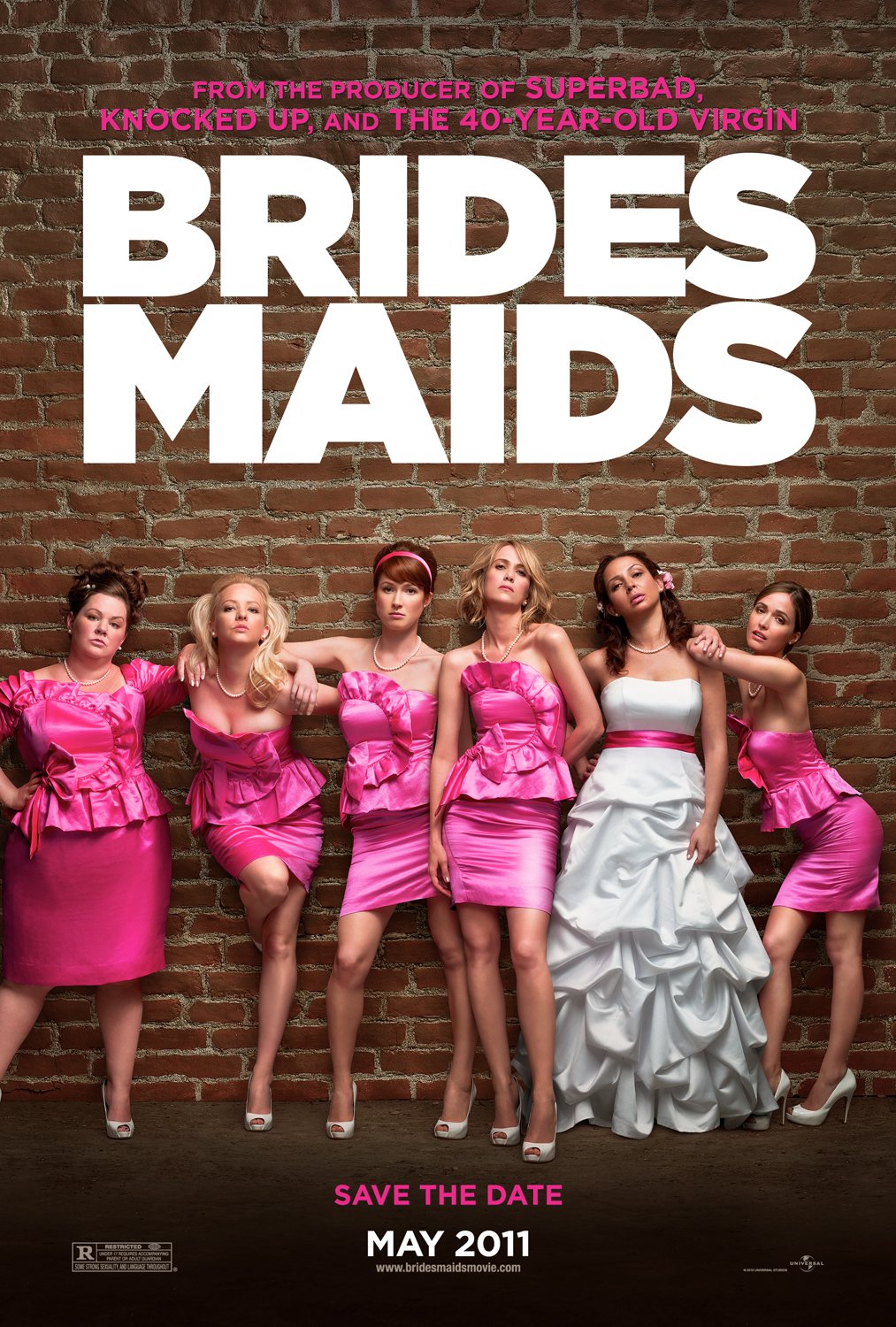 Here is another comedy movie that follows a group of women. The plot centers around Annie, played by Kristen Wiig. She suffers a series of misfortunes after being asked to serve as a maid of honor for her best friend. Rebel Wilson makes an appearance in this movie as well.
The movie was nominated for a Golden Globe Award for Best Motion Picture, Musical, or Comedy. It is definitely worth watching. Melissa McCarthy also received a nomination for Academy Award for Best Supporting Actress.
10 Things I Hate About You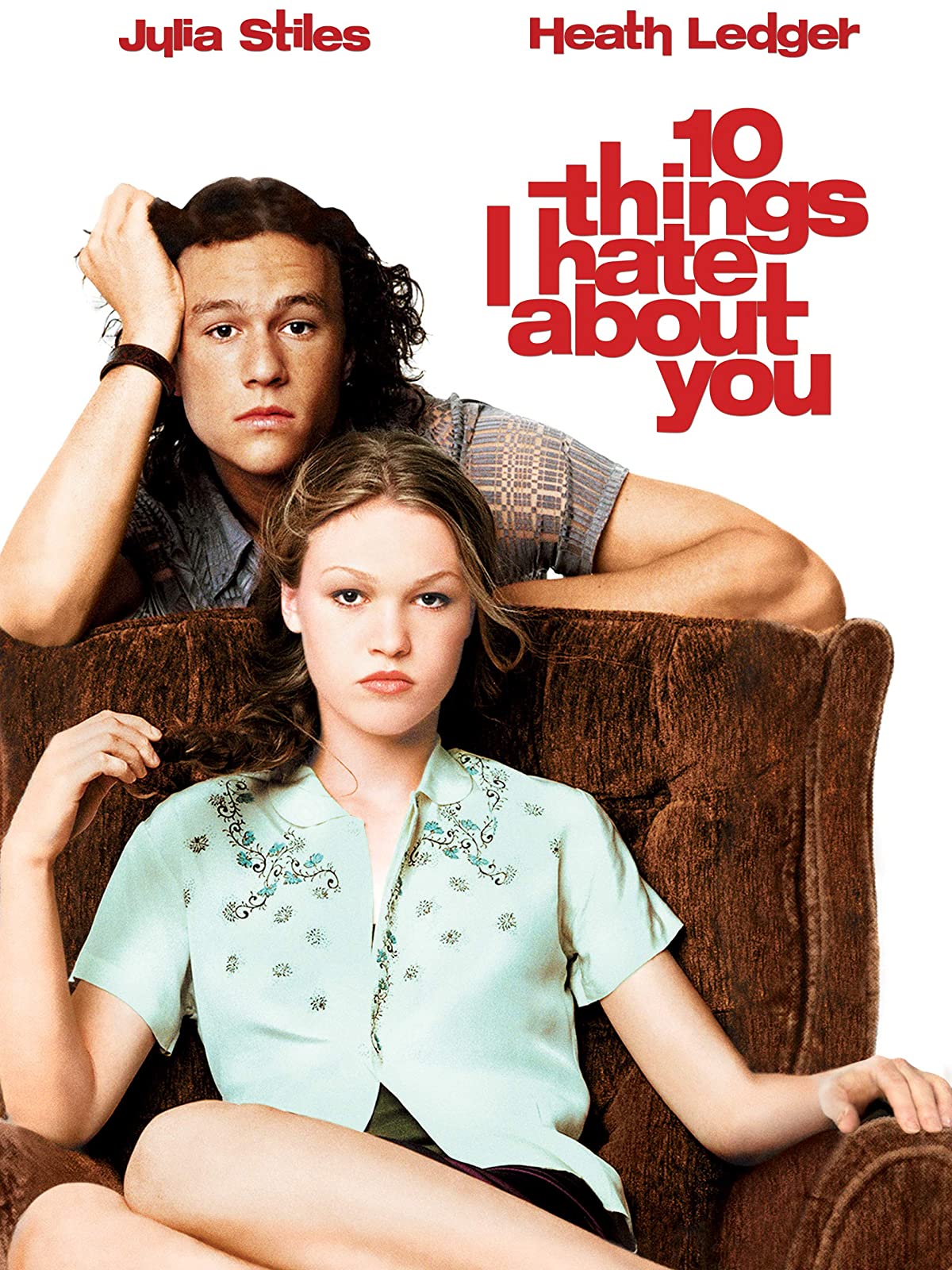 This is the quintessential teenage romantic comedy. It stars a couple of movie actors that would go on to have an amazing career. For example, Heath Ledger and Joseph Gordon-Levitt play the two male protagonists.
Fun fact: the screenplay is actually a modernization of William Shakespeare's late 16th-century comedy The Taming of the Shrew. It is the same story idea but retold in a late 1990s American high school setting.
The movie served as a breakthrough role for Julia Stiles, Ledger, and Gordon-Levitt. It was the beginning of an Oscar-worthy career for Ledger.
There's Something About Mary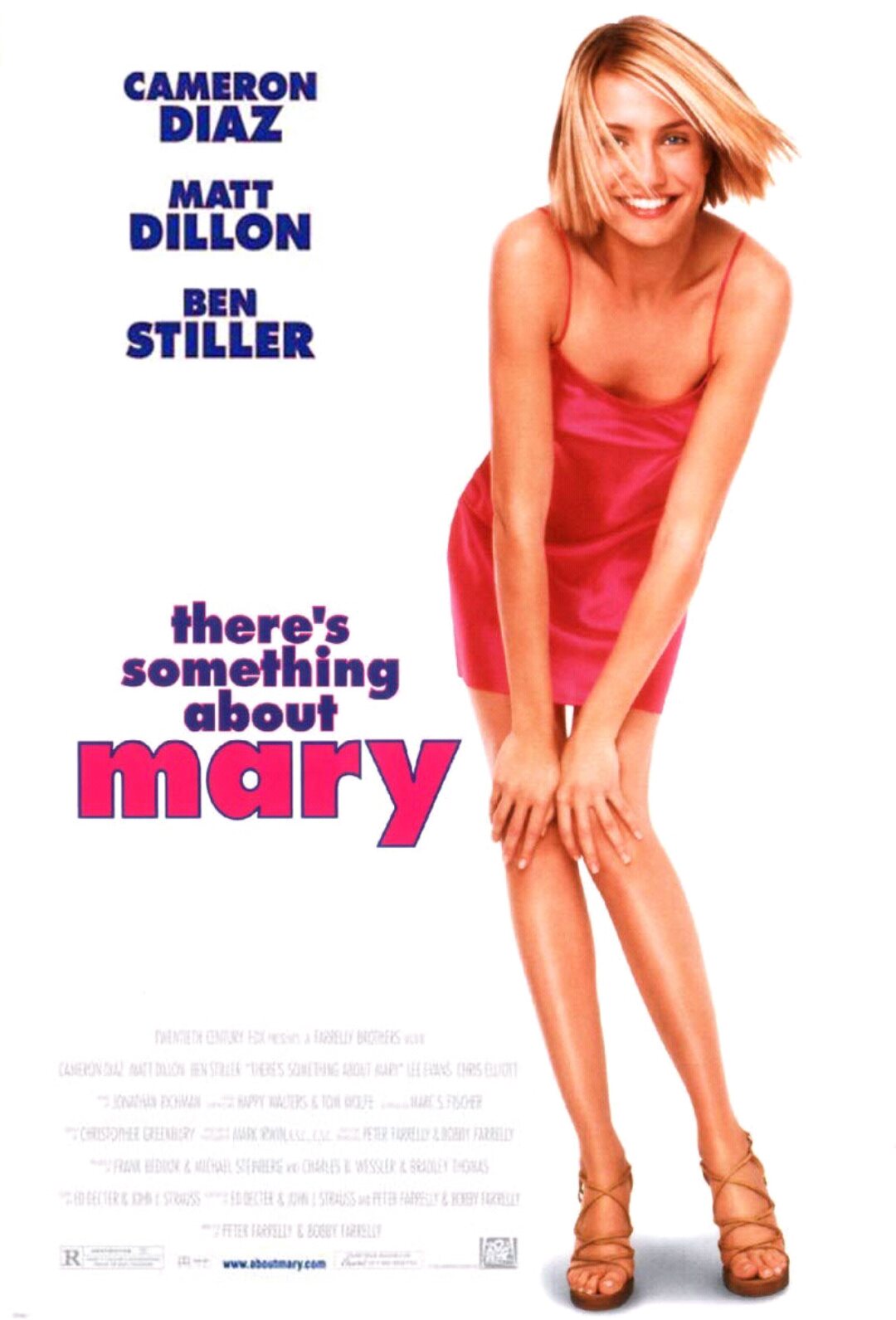 The 1998 American romantic comedy stars Cameron Diaz, Ben Stiller, Matt Dillon, Lee Evans, and Chris Elliot. Aside from Diaz, they are all playing men in love with Mary. And they want to get her affection.
The movie was a major box office success, earning more than $369 million worldwide. And Diaz won a couple of nominations and awards. For example, she earned a Golden Globe Award for Best Actress nomination and won the New York Film Critics Circle Award for Best Actress among many.
Mean Girls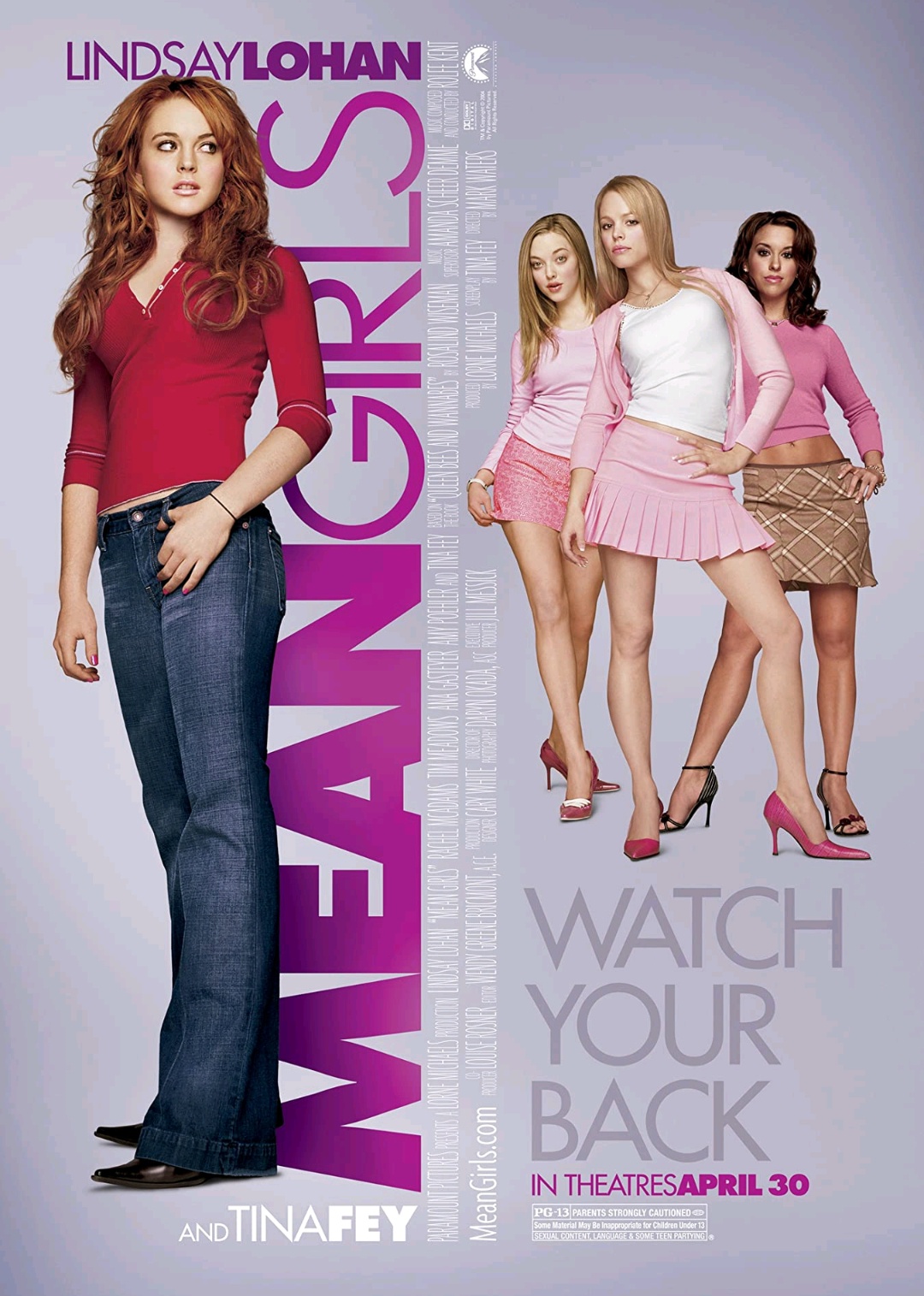 Here is another teen comedy-drama. The 2004 movie served as the gold standard for teen movies in the 2000s. The movie stars Lindsay Lohan, Rachel McAdams, Tim Meadows, Ana Gasteyer, Amy Poehler, and Tina Fey.
It was based in part on Rosalind Wiseman's non-fiction self-help book from 2002, Queen Bees and Wannabes.
The book and the movie talk about high school social cliché, school bullying, and all the damaging effects they have on girls. Tina Fey also wrote the movie and drew on her own experience in high school as inspiration.
Friends With Benefits
This movie showed that Justin Timberlake can act in addition to singing. We knew he was a great singer and music performer. But who knew he could actually act? No, he is not an Oscar-worthy actor. But he is a decent one.
The movie revolves around Justin's character Dylan Harper and Jamie Rellis, played by Mila Kunis. They meet in New York City and naively believe adding sex to their friendship will not lead to complications. Suffice to say, they have to navigate the struggles as they develop feelings for each other.
27 Dresses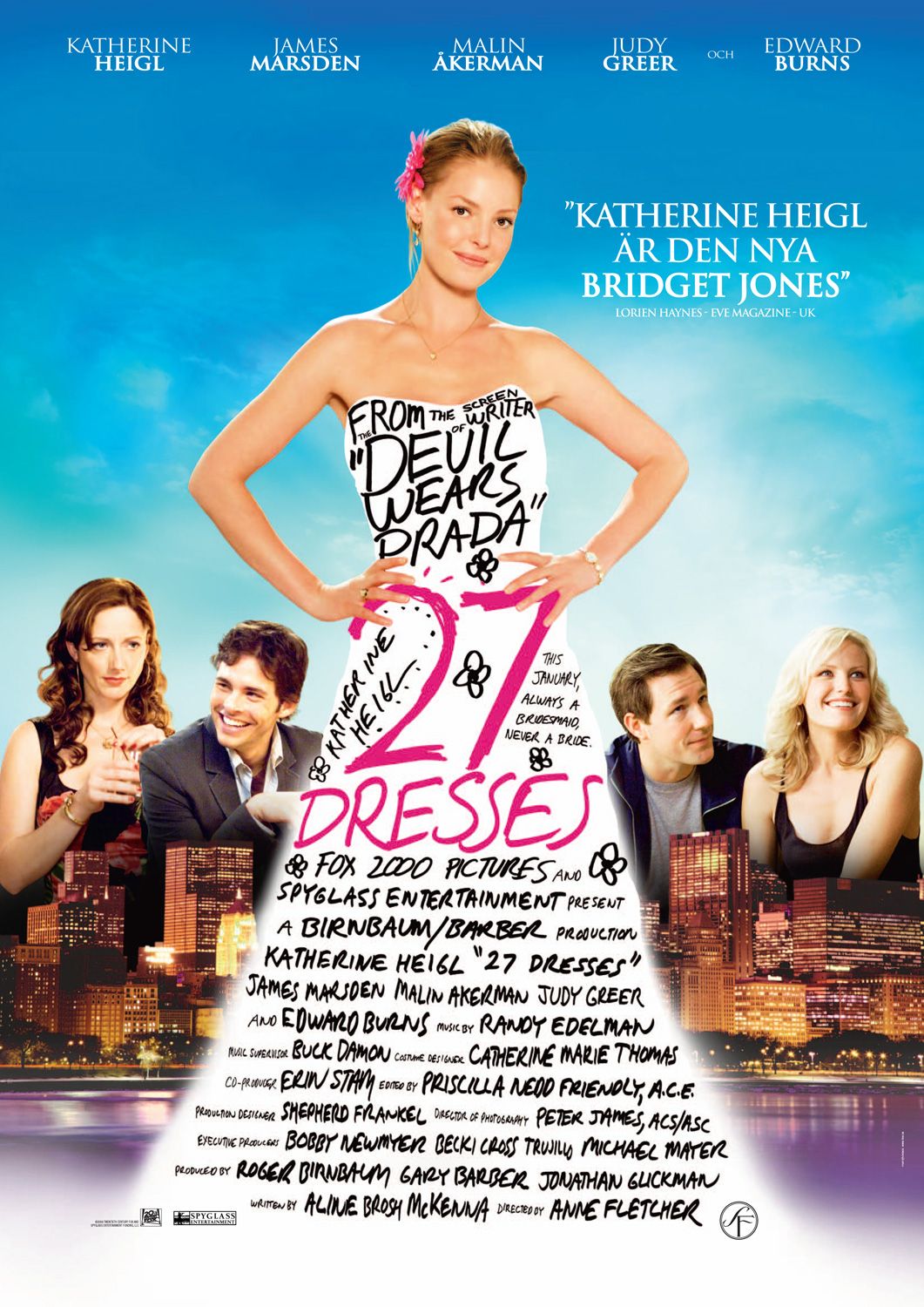 The 2008 American romantic comedy film stars Katherine Heigl in the lead role. Her character loves weddings and she has been a bridesmaid for 27 weddings. She keeps her dresses worn to weddings in a big closet. And one night, she has to attend two weddings simultaneously.
There, she meets Kevin Doyle, played by James Marsden. He caught her changing clothes in a taxi according to the theme of both weddings.
And from there on, their relationship goes through a couple of ups and downs. A classic romantic comedy.
Definitely, Maybe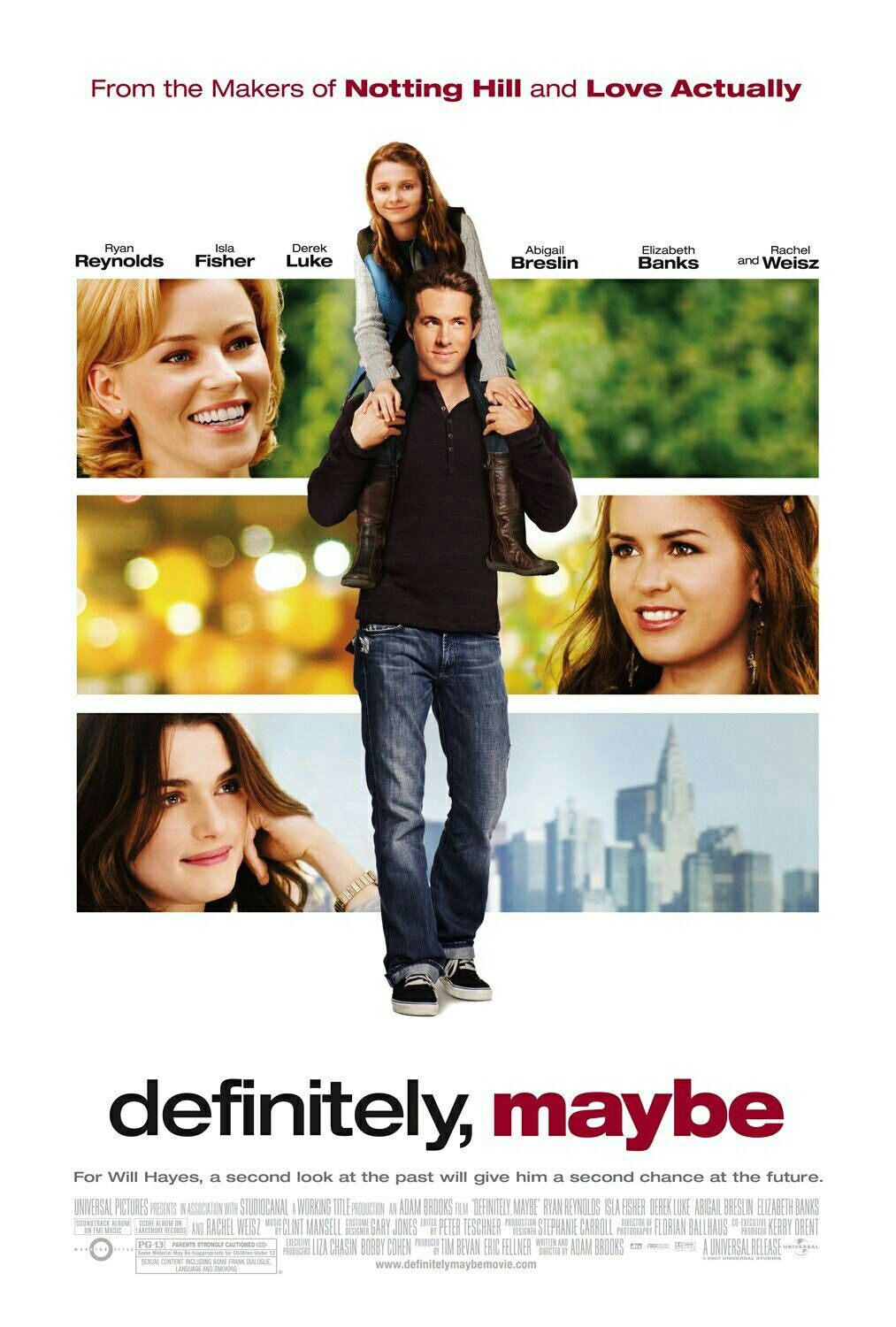 Nowadays, we all recognize Ryan Reynolds as the man under the Deadpool mask. But there was a period in the 2000s when Reynolds played in a couple of romantic comedy movies. This one, from 2008, follows his character, Will Hayes, as he tells the mystery love story of his life to his daughter.
Through the story, Will tells his 10-year old daughter all the girls he dated before he met her mother and his future wife.
Crazy Stupid Love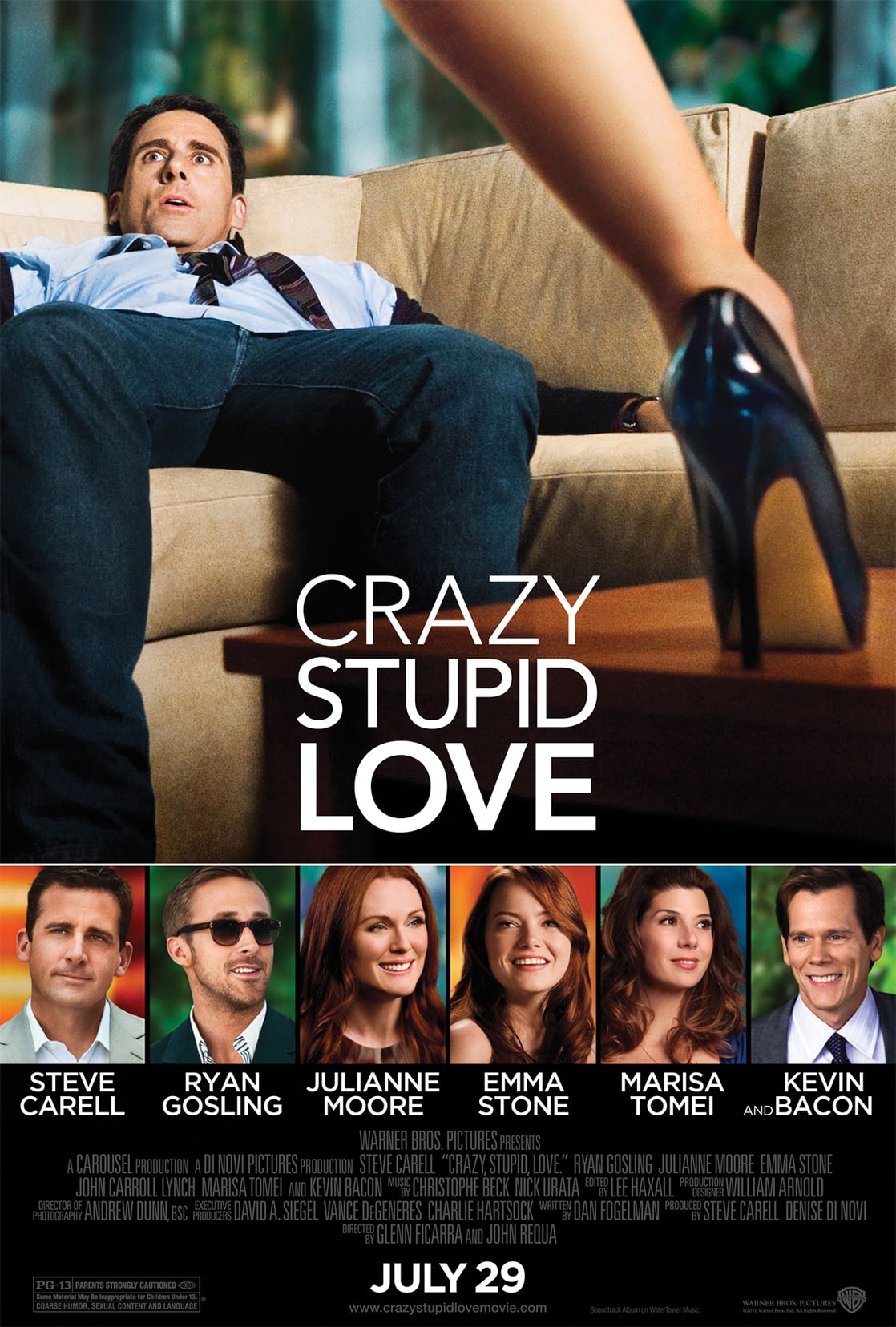 This is another romantic movie that stars a popular actor by the name of Ryan. But we talk about Ryan Gosling here. Emma Stone and Julianne Moore also make an appearance in the movie.
The movie plot follows a recently separated man who seeks to rediscover his manhood and learns how to pick up women at bars.
My Big Fat Greek Wedding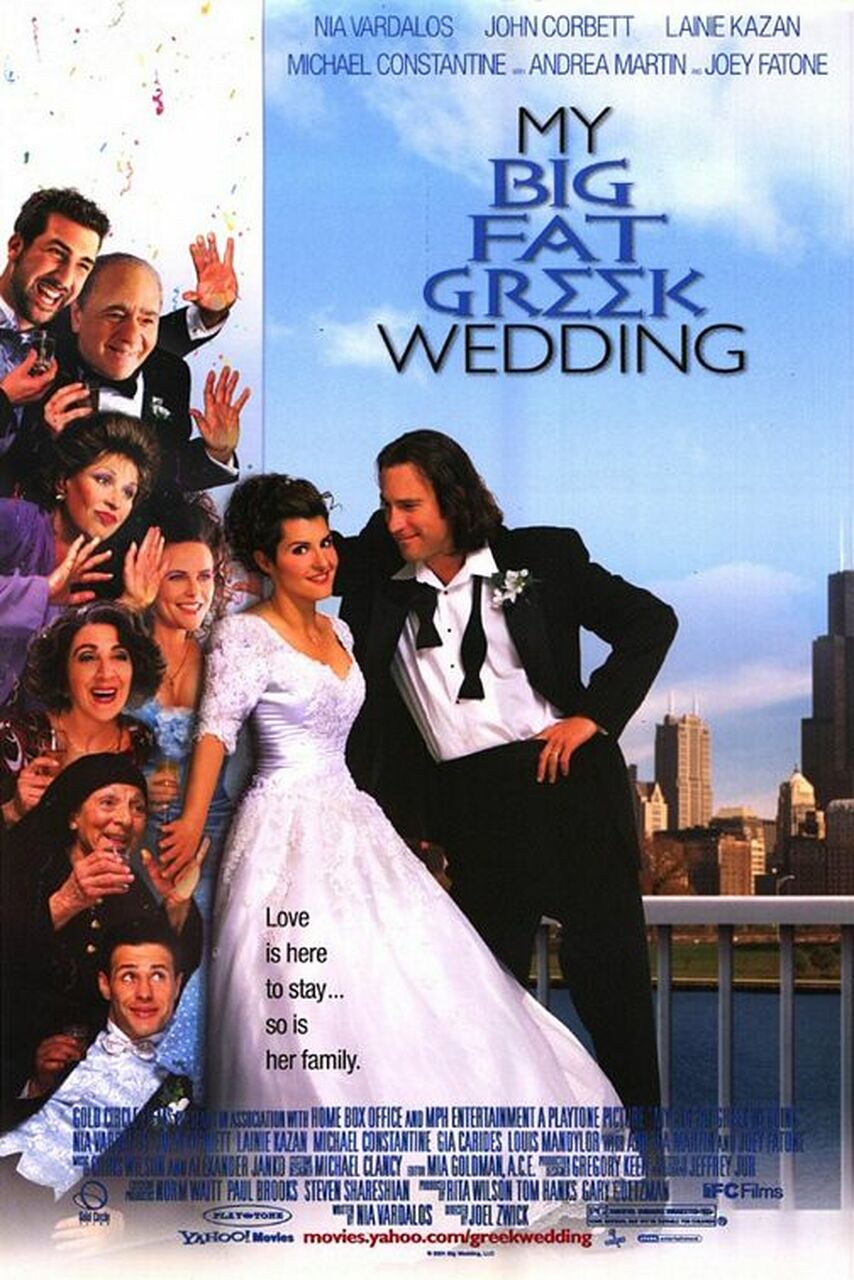 Let's finish off the list with a hilarious movie. The 2002 American-Canadian independent romantic comedy film tells a story of a middle-class Greek American woman who falls in love with the upper-middle class White Anglo-Saxon Protestant.
The funny movie even earned an Academy Award nomination for Best Original Screenplay. It was a sleeper hit that became the highest-grossing romantic comedy of all time at the time. The movie grossed $241 million despite never reaching Number 1 at the box office during its release.
My Big Fat Greek Wedding inspired a short-lived TV series in 2003 and a film sequel in 2016.