Jojo Siwa has become a celebrity at only 13 years of age.
She has starred in Dance Moms, along with her mother, and has her own YouTube channel, where she presents her daily life in videos. Jojo has marked the fashion industry with her unique sparkly and colorful style. Although already 17, she still keeps her big bow style and sparkling clothes at all her public appearances. Her Jojo Siwa style has been an inspiration for many girls in their dream to be the most beautiful girls on any special occasion.
Jojo Siwa is a great inspiration for the little girls that love bright colors and shiny materials. She is glamorous, cool, covered in glitz, and above all, confident in herself and what she does. This is what little girls look up to and get inspired by. Mostly they get inspired by her outfit because they look and feel like real princesses with all the sparkles and glitters around them.
Below, we have selected several Jojo Siwa outfits for you to get inspired by and make you or your little girls look the best on any special occasion they go to. Get ready and start creating!
1. Flare Pants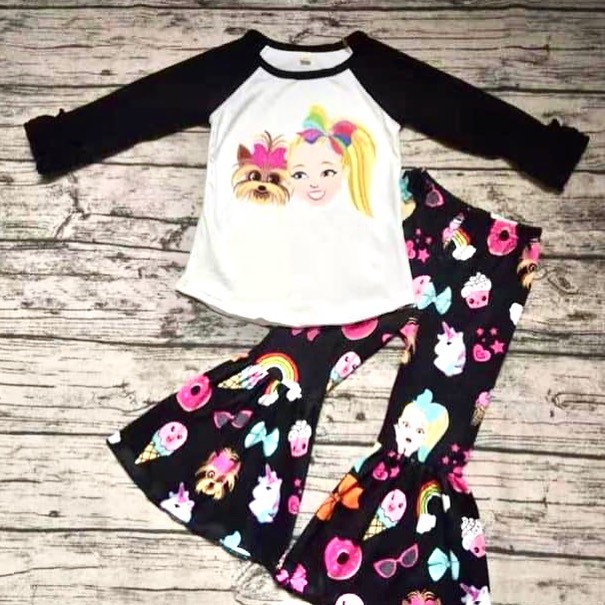 These flare pants are cool for little girls that really like to feel special. They are cute, interesting and cheerful, and really make all little girls happy. Fluffy and very pretty, combined with the matching shirt with the image of Jojo Siwa and her cute puppy, this combination will make every little girl cute and special.
2. Unicorn Dress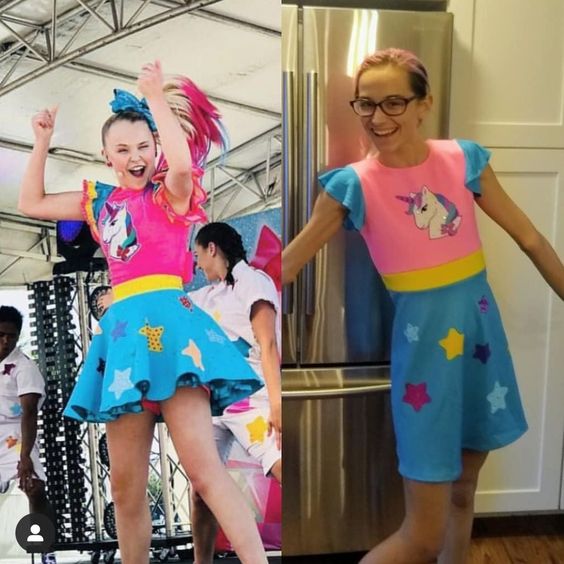 Here is a dress that is almost identical to the one Jojo Siwa wears at the DREAM Tour of 2019. It is made to fit the original Jojo Siwa dress, with some changes and really makes you feel happy. You can wear it to parties, or every day as it is so fun and original.
3. Tiger Bow Siwa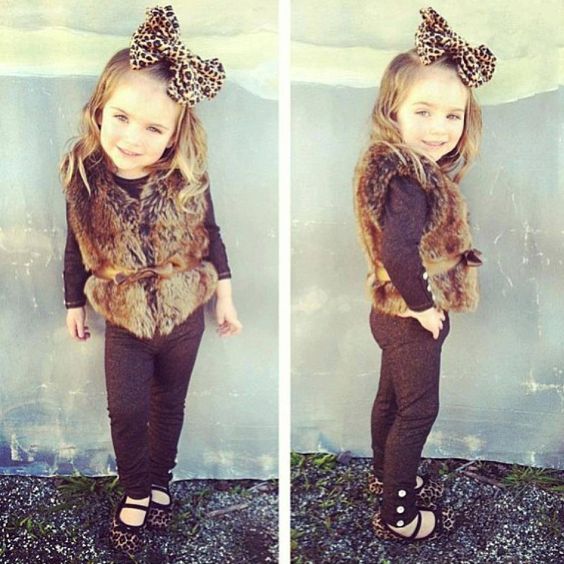 The former Dance Mom contestant is famous for her hair bow. She wore one almost every time she appeared on television.
This Jojo Siwa inspired outfit perfectly fits a toddler. Although it is not sparkly or shimmery or in rainbow colors, the big bow and the short vest is what perfectly resembles the Jojo Siwa style for any little girl. Not all girls have to love glittery bows. Some love animal prints as well.
4.  Birthday Dress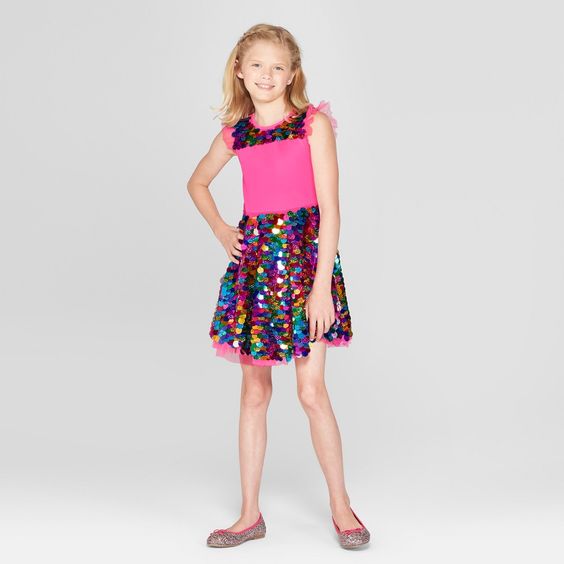 Any 10-year old would love this dress full of glitter. It is simple, yet so stylish that you cannot take your eyes off of it. Pink in combination with rainbow-colored glitters, puffed tulle instead of sleeves, and a middle length skirt, along with the glittery shoes makes the perfect styling for a summer birthday party out in the open.
5. Shiny Jaket, Shiny Pants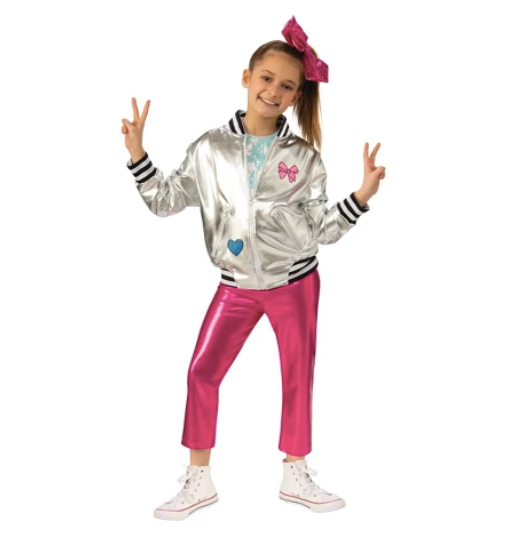 Shiny jacket, shiny pants… but in different colors. This combination really looks great on young girls. They are cool, they are shiny, they are unique, and above all they are happy. Carefully choose the colors that they like, and combine them together to get the perfect combination. Add the iconic bow to complete the look.
6. All Pastel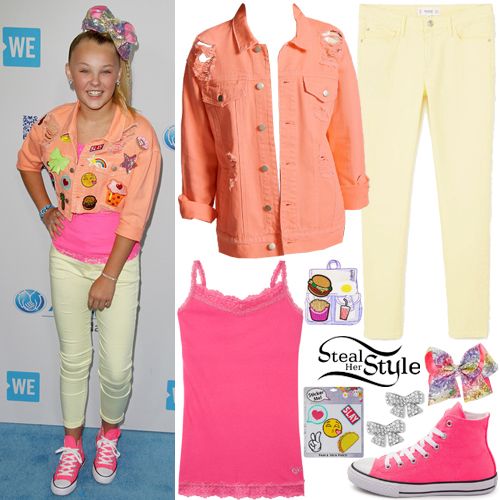 Jojo Siwa wore this outfit at the 2017 WEDay n California. It is still cool, although it is not flashing and sparkling. These pastel colors perfectly match your calmed style and yet make you modern and very 'in'. Wear this style at school, for some out-of-school occasion, or whenever you feel like it. It will suit you anywhere.
7. Unicorn Pink Dress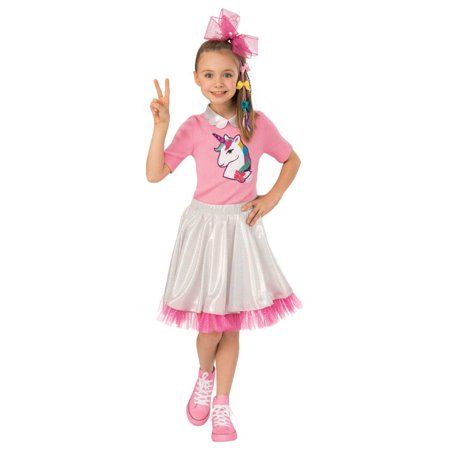 The famous dress from the "Kid in a Candy Shop" video can be a great inspiration and style for any girl that loves a pink unicorn (don't they all?). You can wear it on any special occasion, or every day to feel pretty and beautiful all the time. It is really unique and you should enjoy it as much as you can.
8. Hot & Cold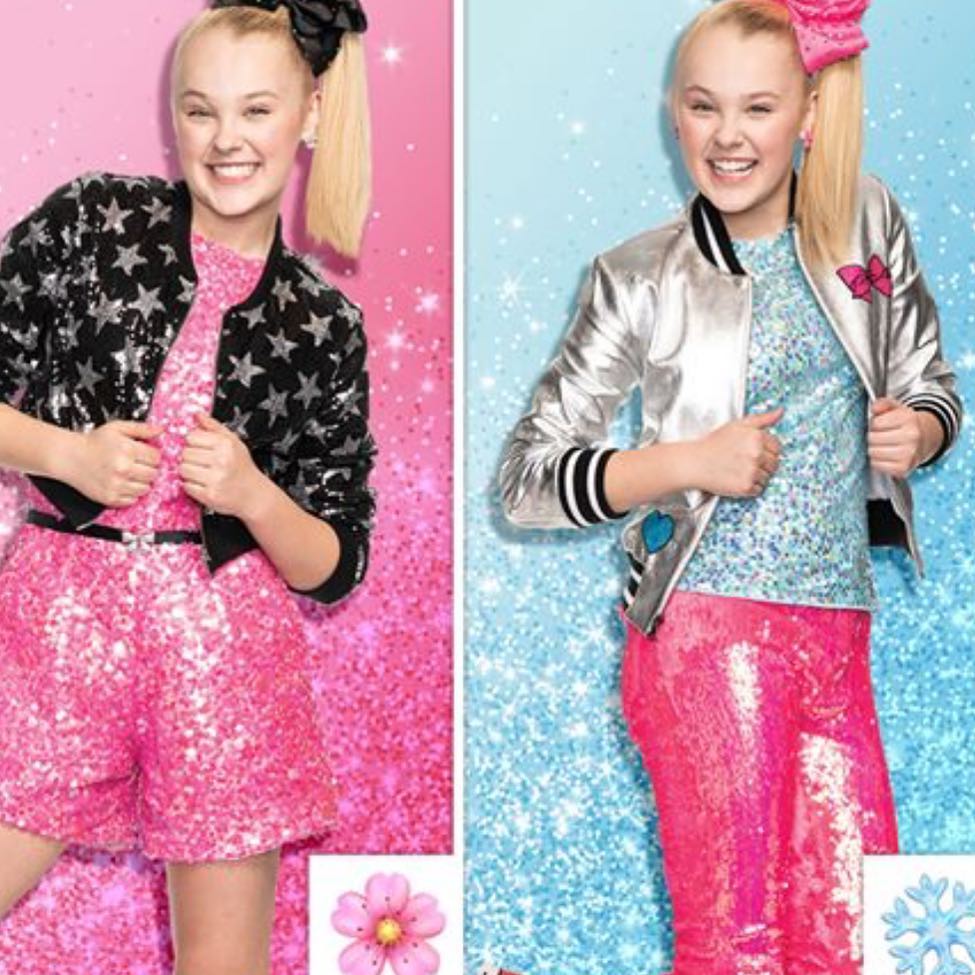 These are two opposites of the same glittery style. Combine warm pink with black or cold frozen blue with silver, to get the perfect look for a special occasion, or for some cool hanging out with your friends and family. You will feel special and cool wherever you are.
The former Nickelodeon star was all about hair bows and glitter.
9. Jojo Inspired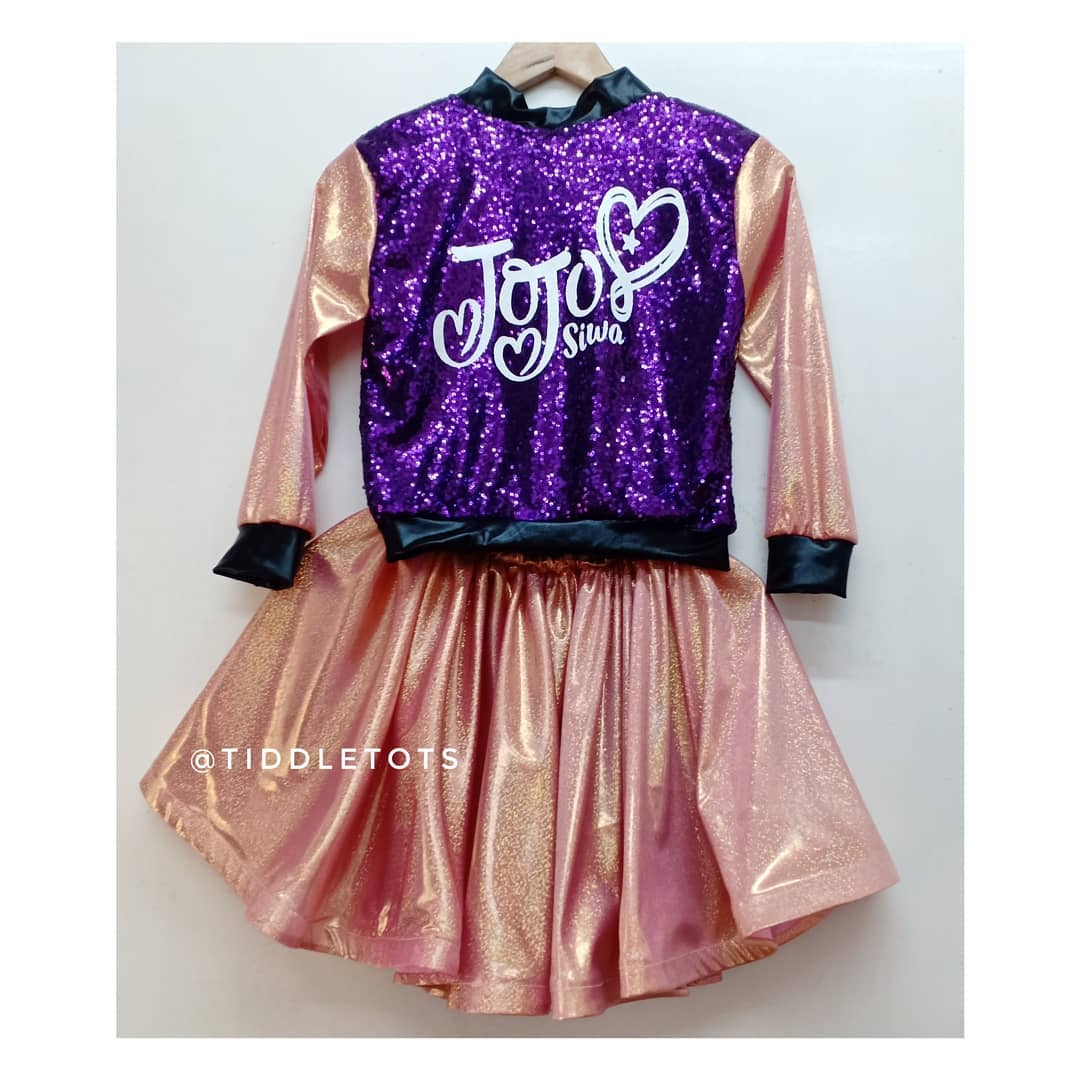 If your little ones love bubble-gum colors, create them this wonderful dress or skirt and jacket combination for their very special day. They will feel special and cool wherever they are. Combine it with a bow in the same tones and you are ready to shine through the day and night.
10. Ice Cream Dress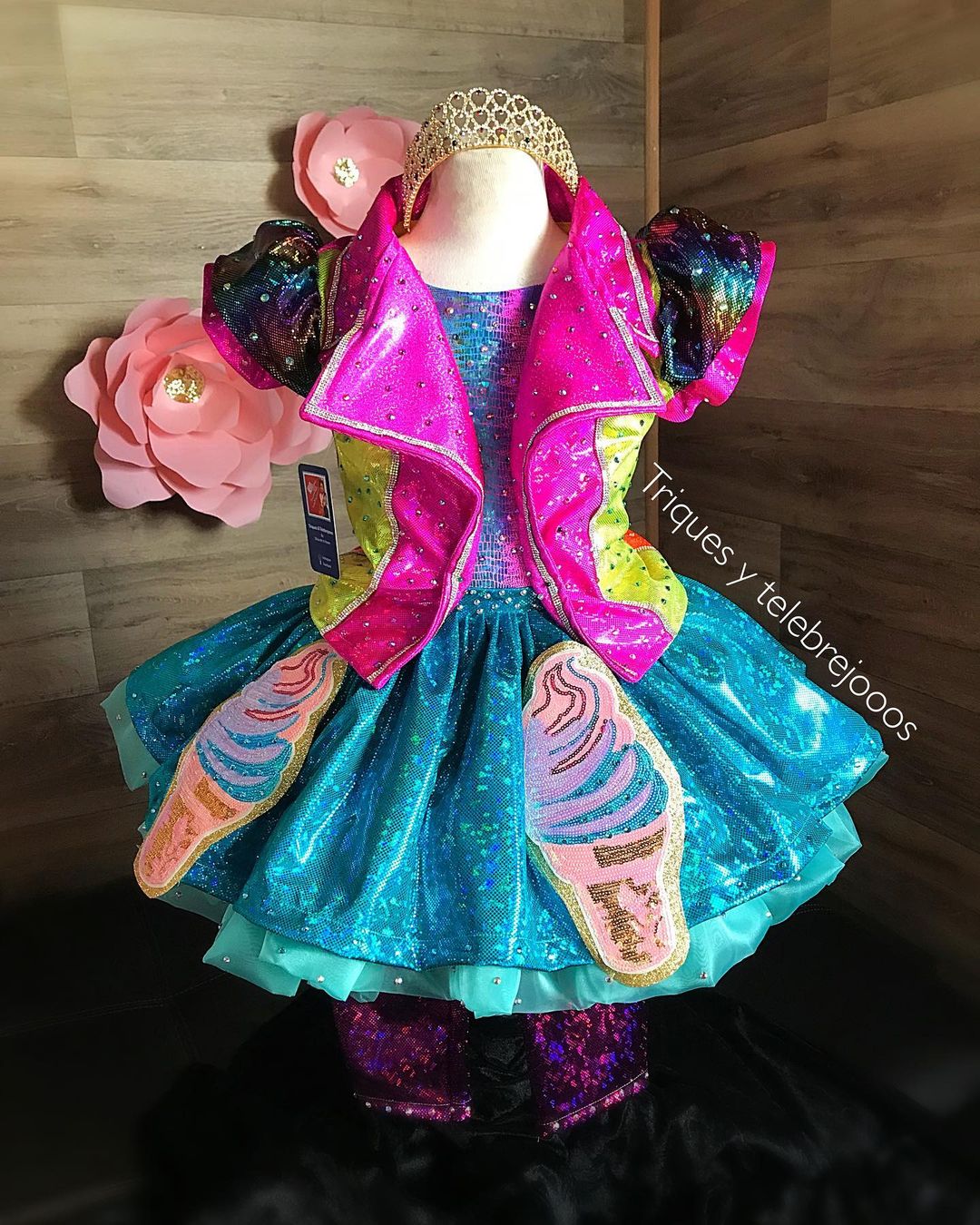 All ice-cream lovers will love this dress. It incorporates bright colors, glitters, shimmers, and of course, ice-cream. It is vivid, it is shiny, it is top-modern. Combined with glittery pants and a sparkling crown, it will be your little girl's dream dress for her perfect birthday or special occasion event. Let her enjoy it!
11. D.R.E.A.M. Tutu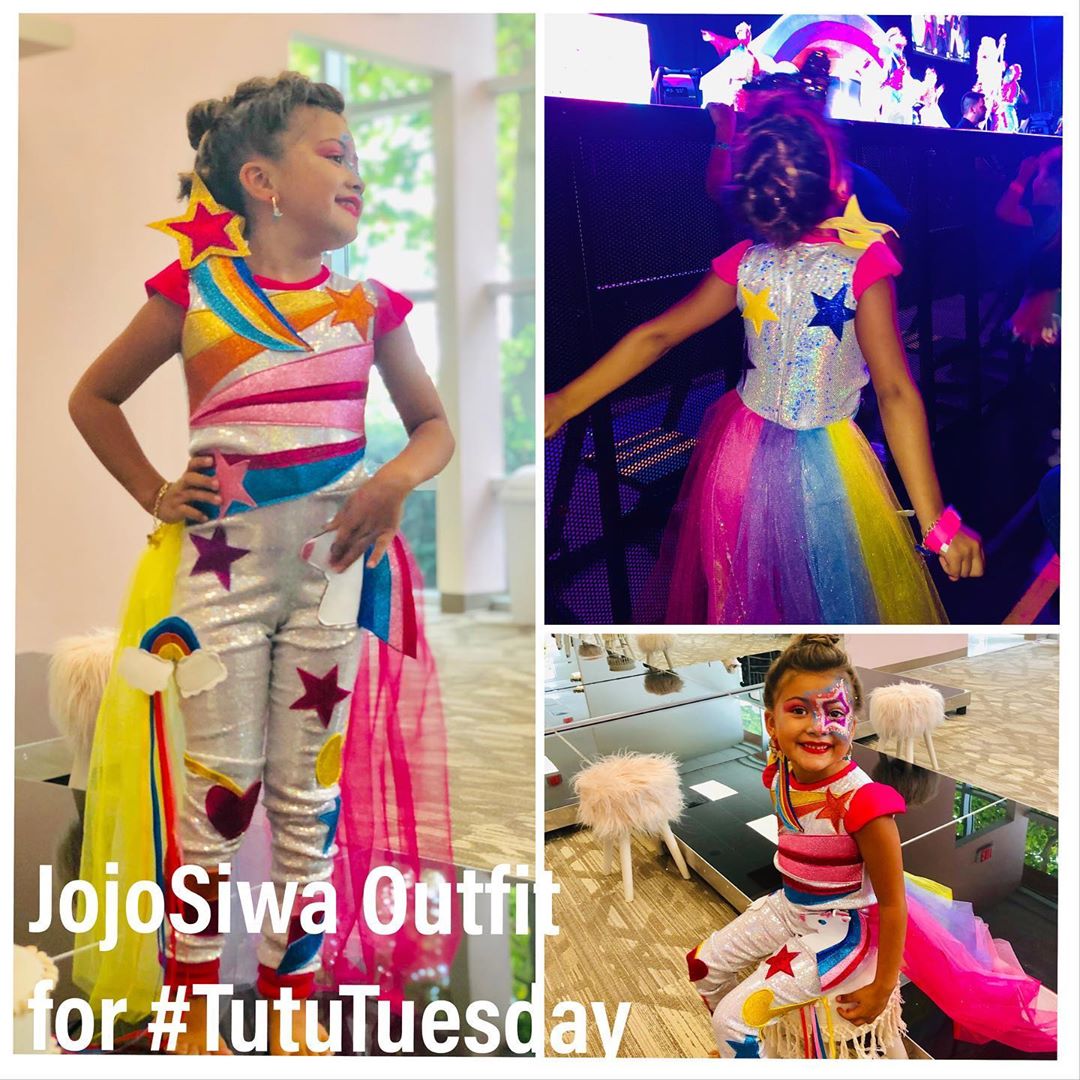 This outfit is an upgrade of Jojo Siwa's D.R.E.A.M. video costume. If your little one loves this costume but needs a tutu for her school event, upgrade her favorite costume with a tutu in her favorite rainbow colors. Add some more stars to the costume to make it even prettier and let her shine on her special event.
12. Black Jojo Jacket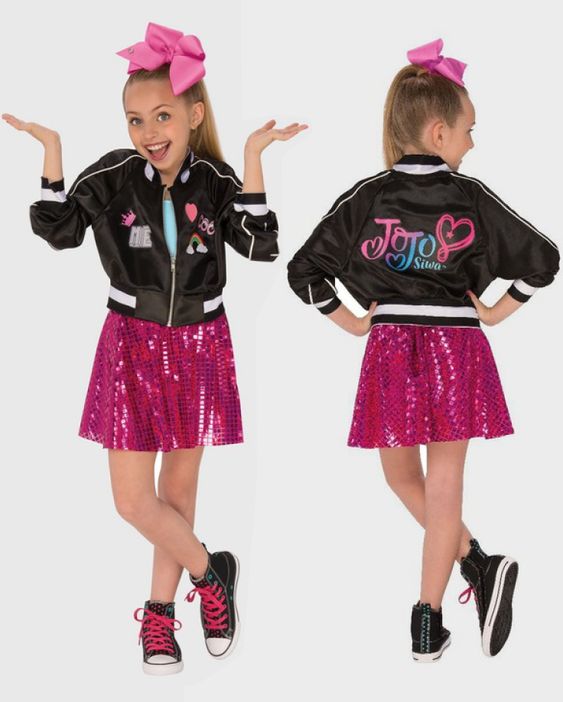 A combination of a black Jojo jacket and a magenta glittery skirt is the perfect outfit to make a signature stamp at any party you show up to. Combine it with nude pantyhose and black-pink all-stars and you're set to go have a wild time with your friends. Add a pink bow to complete the look.
13. D.R.E.A.M. Costume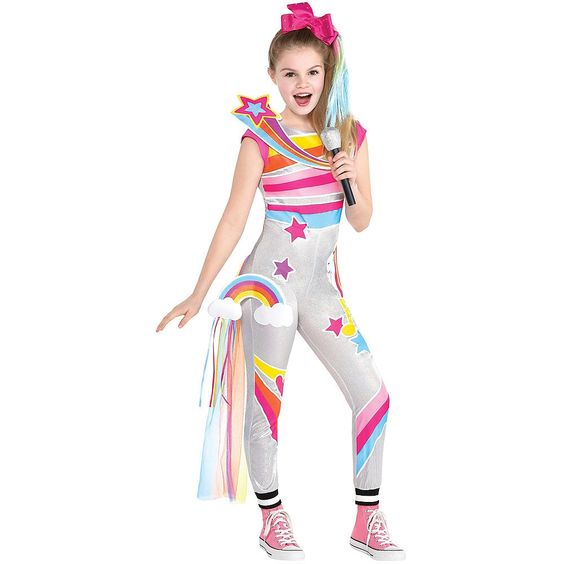 D.R.E.A.M. video is one of the kids' favorites. Not only that it marks the career of Jojo Siwa, but the shiny silver costume she wears in it is still the top favorite costume for girls. It is shiny, with rainbows, stars, and stripes, and combined with a bow is a dream outfit for any girl. She feels like the sky, a star, a unicorn, a rainbow. What's more to want, right?
14. Rainbow Birthday Dress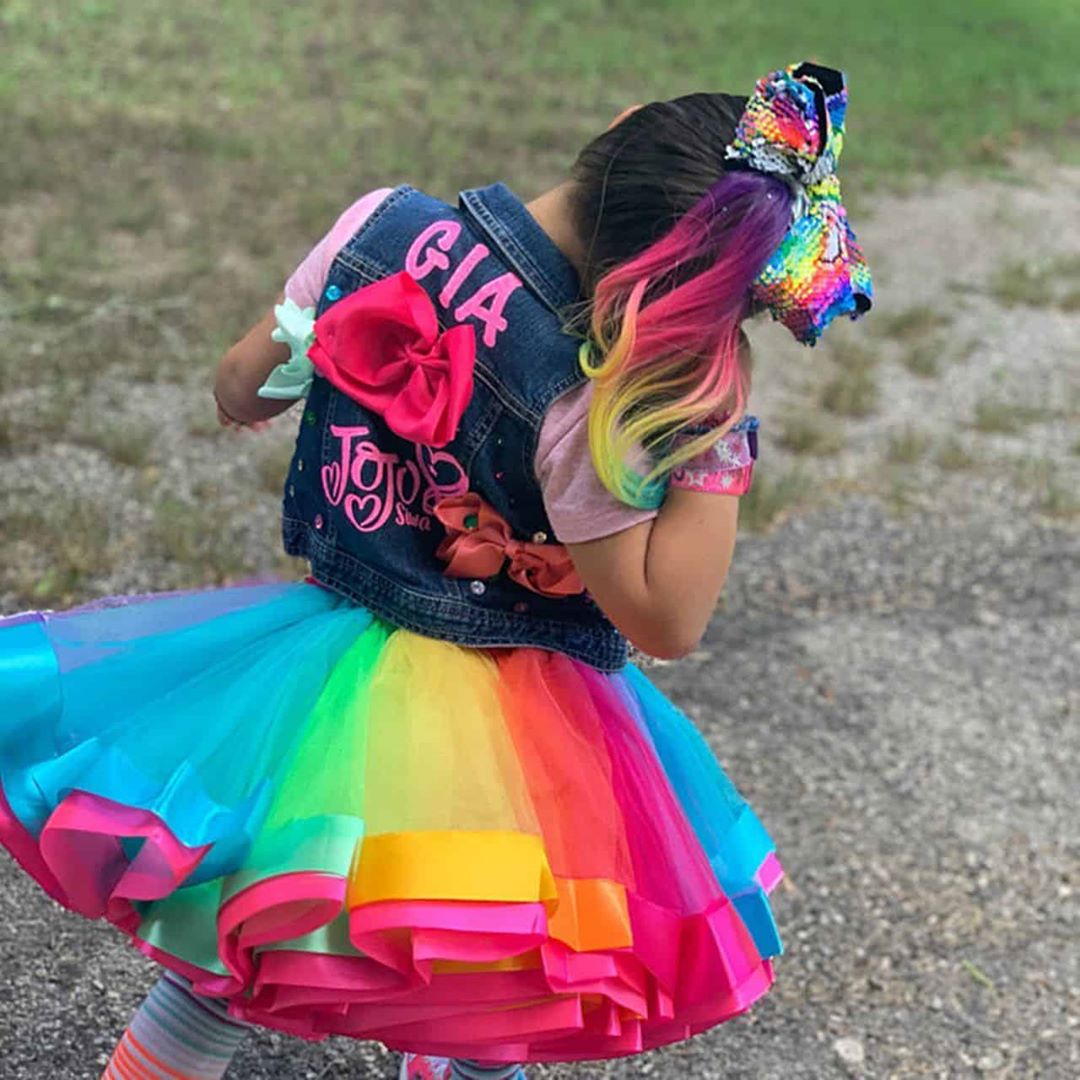 Every little girl wants to feel special for her birthday. Make her special with this rainbow skirt and denim jacket inspired by Jojo Siwa. Paint her ponytail in rainbow colors, add a bow, add her name on the back of the jacket, and make her even more special than she already is. She will be perfectly happy.
15. Jojo Siwa Performance Costume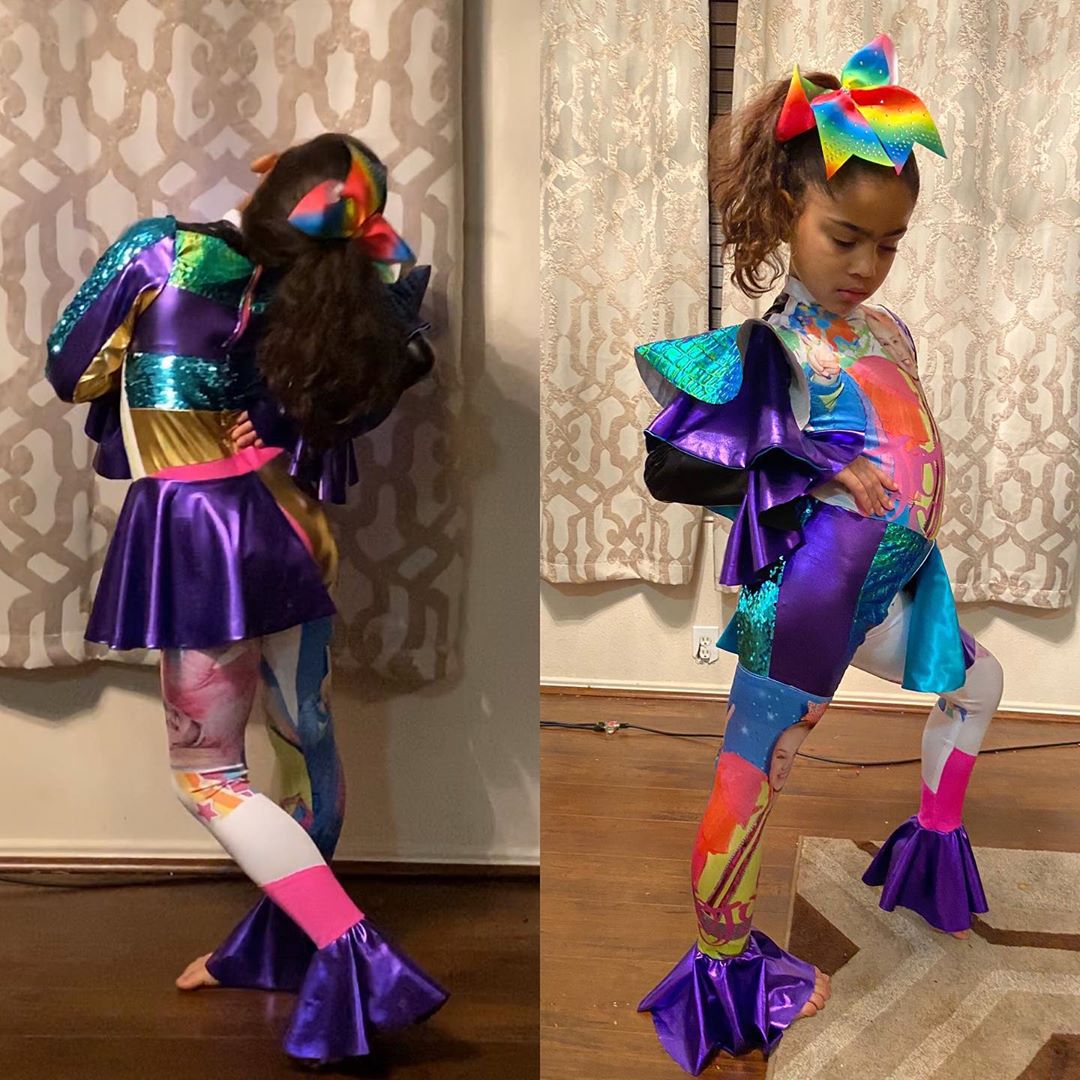 This is a performance costume inspired by Jojo Siwa's outfits. It features shiny material in bright colors, Jojo's picture on the flare pants, glittery stripes on the back, and frills on the sleeves to make your little girl's dream costume for her big performance. Or for any moment she wants to feel special.
These are only a small portion of the many Jojo Siwa outfits on the market. Of course, this is only to get you inspired and start looking or creating your perfect Jojo Siwa outfit. For any thoughts and ideas, leave a comment below.