In these hot summer days having a pool is always a great idea. A place to cool down, enjoy with your friends and family and a wonderful entertainment place, pools can be a great way to enjoy the summer.
Having a pool is not a small investment. You need to have it built, keep it clean and maintain it. But, how about to build it yourself? You don't think you can? Well with the ideas below, I'm sure you can. You might need some help from your friends, maybe some expertise consultation, a bit more work, great effort and lots of patience and hard work. But… you can build it.  Have a look at the following tutorials to easy your work and give you more inspiration.
1.Backyard Pool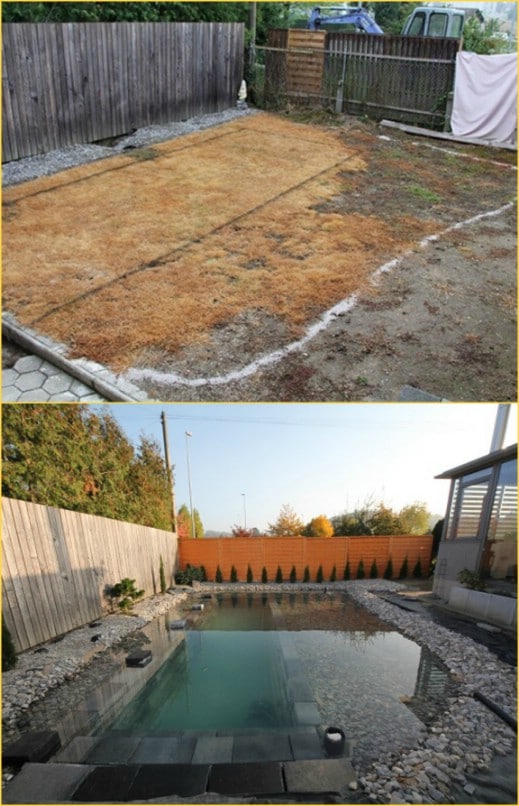 If you have a hidden backyard area that needs to be remodeled, this is a great idea to do yourself. Build an in-ground semi-natural pool where you can swim and hang around in. Complete the design with natural stones and greener to make it even cozier and enjoyable.
2. Your Own Pool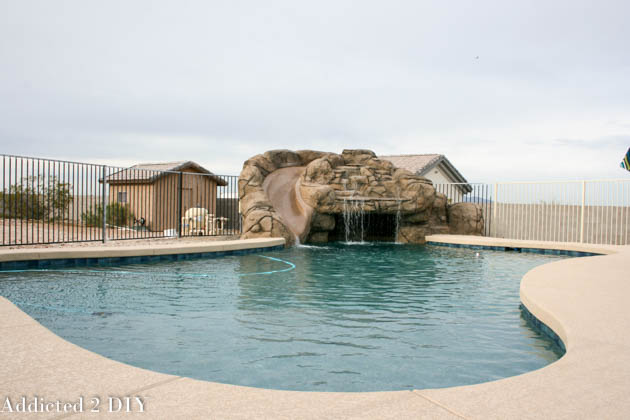 Here is an idea of how to build a good pool with a slide for your kids. It can be quite hard work and a great experience, but it is worth every second and every penny. The slide can be turned into a waterfall for complete enjoyment. With this pool, your backyard can be turned into a great entertainment area for you and your loved ones.
3. Fiberglass Pool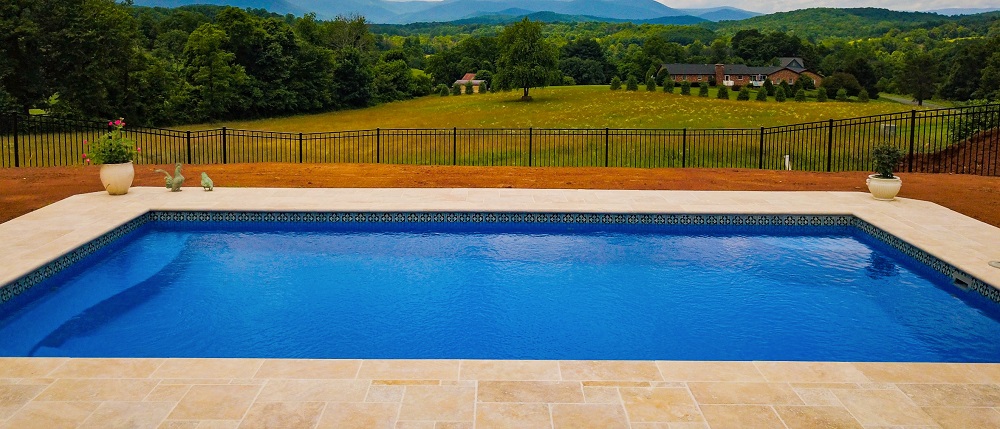 This pool is great for a large backyard or a farmyard. It is big enough and made of fiberglass to make it pop. Combined with the brown-red environment, the blueness of the water makes it an enjoyable place for you and your family. Topped with the all-day sunshine, it is the perfect home vacation for all.
4. Cascade Pool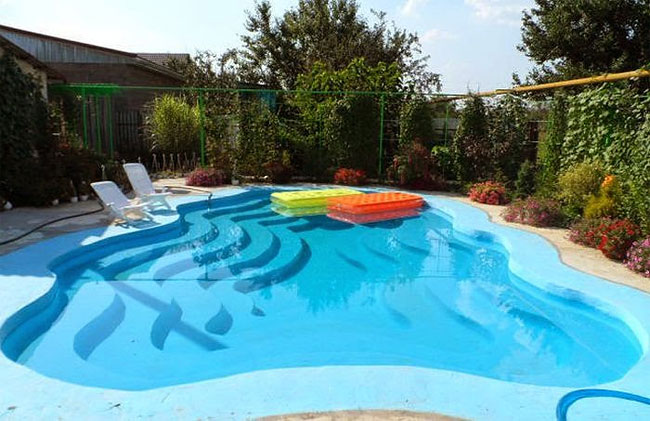 For those of you that build a new pool, or maybe have one, but need to repair it, this is a cool idea to make the best pool for you and your kids. With the cascade bottom, it will be safe for your kids and deep enough for you. The blue bottom paint makes it bright and shiny. Combined with flowers and greenery, it will pop your garden out.
5. Olympic Pool in Your Backyard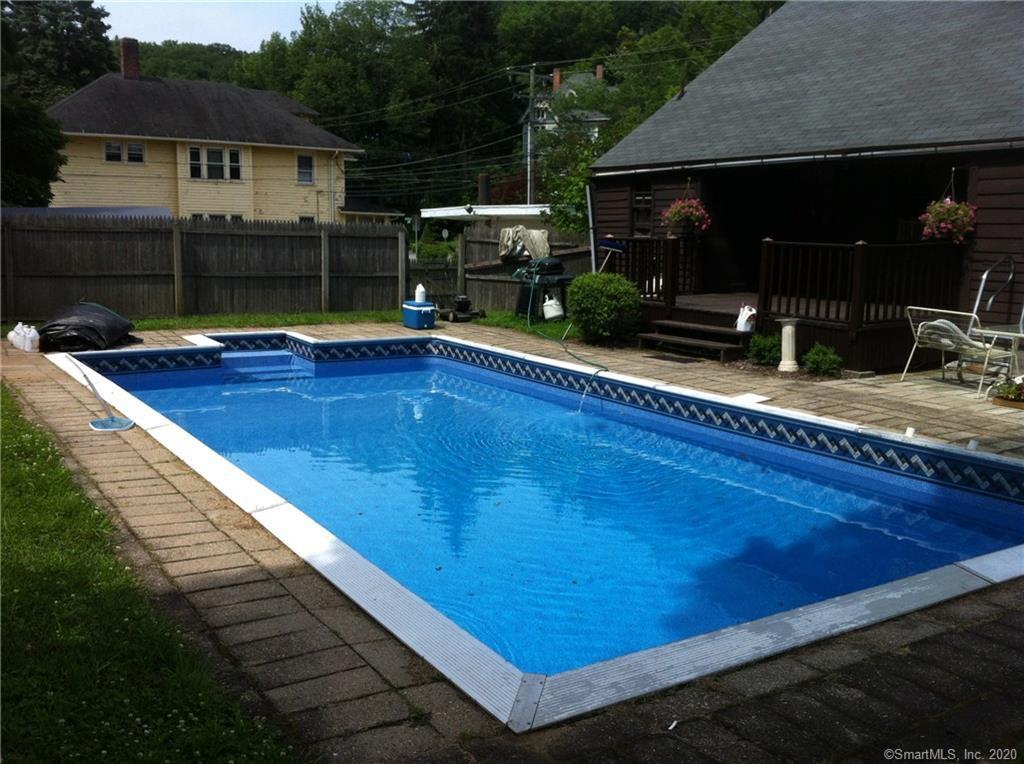 This large pool is perfect for a good swim as if you are in an Olympic pool training for your rounds. It is good if you have a hotel or a rental home for different tenants. It is large enough for an entertainment area and blue enough to pop from the surrounding. Paired with white garden furniture, it is a perfect place for a hot summer day.
6. Pool from Scratch
If you live at the end of the village, this is a great idea to fill in the large space that you have. Protected from the outer world, you can have privacy in the hot summer days with the ones you love. The breeze from the woods behind will additionally cool down the hotness and give you a more pleasant time in the countryside.
7. Pool-Pond Swimming Pool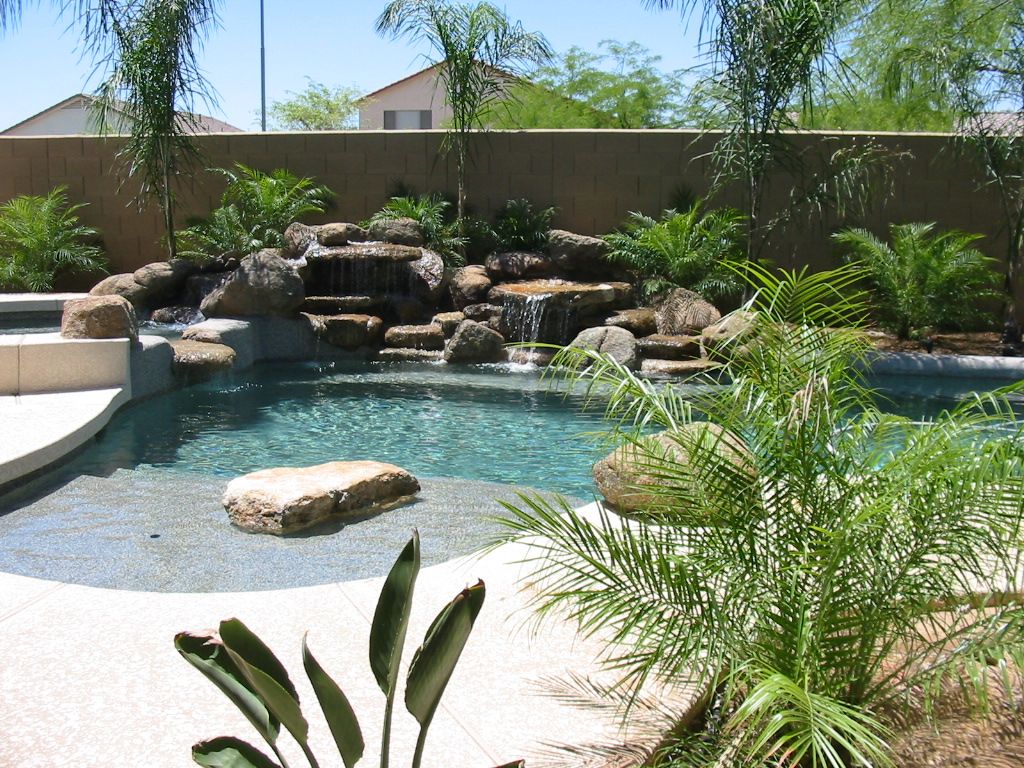 This is a great idea to combine both pond and swimming pool into your backyard. Swim in the pool, and put some greenery around to make it look like a pond and pop up form the surrounding. It will be a great place for you and your family and friends to enjoy.
8. Thermal Pool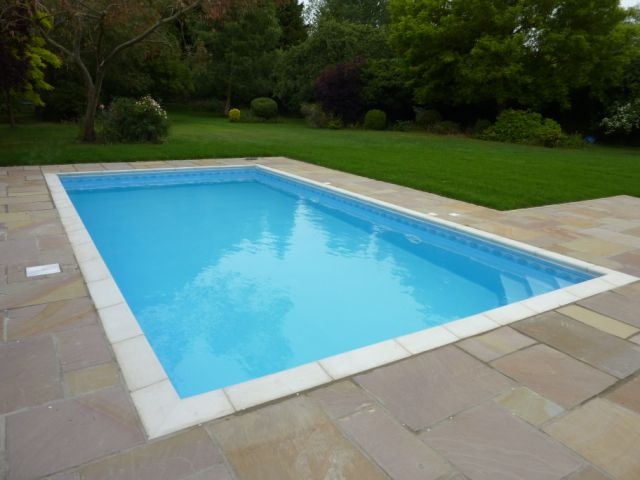 This pool is great for mountain places, because it can be filled with warm water and still heated for bigger enjoyment. The white and blue combination will make it shine in the green environment, and you will enjoy both fresh air and warm water.
9. Real DIY Pool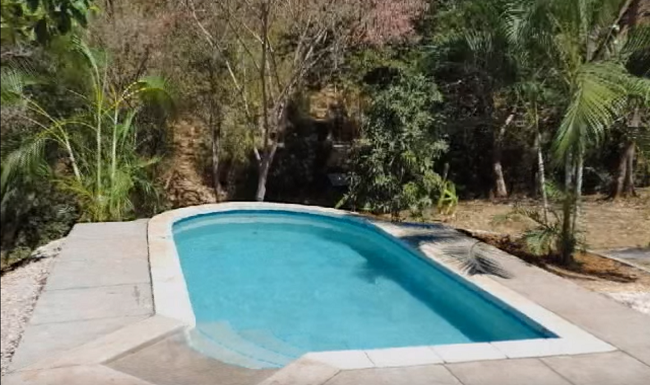 This pool will give you an idea of how to make a rich looking pool right there in your yard. It is made from scratch and gives a clear idea of how a pool should be made. With the surrounding palm trees and grass, it is the perfect spot to enjoy the summer.
10. Elegant Pool
For all of you who love elegance and fancy stuff, this pool is a must. With the marble floor and wooden deck, it is the most elegant backyard pool you have ever seen. The marble makes the water green, and the wood gives it a cozy feeling.
11. Natural Pool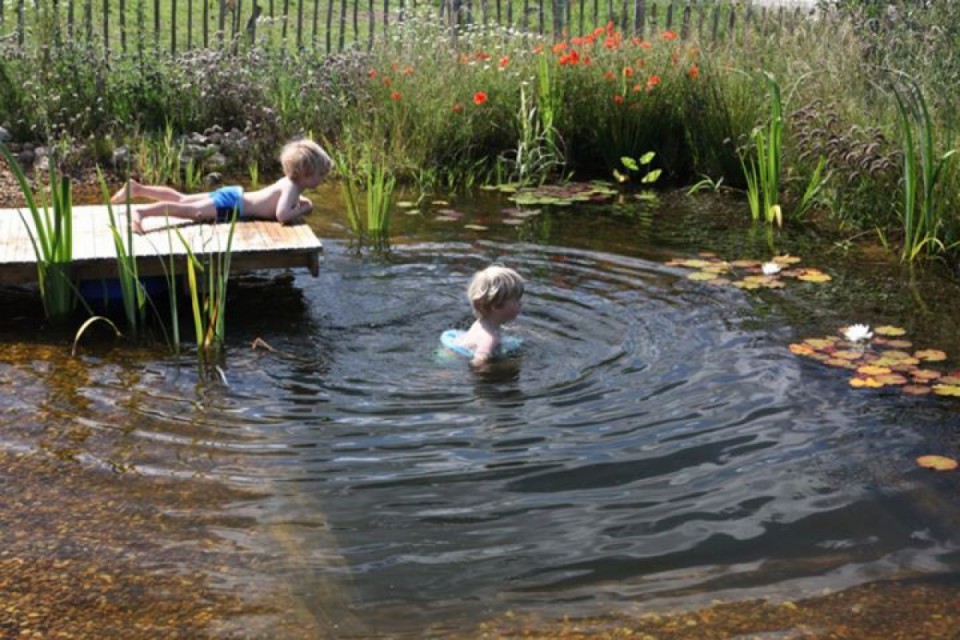 Here is a great idea to make a natural pool for your garden. It is a good way to preserve nature and keep the environment clean. The detailed instructions are given for you to learn how to keep the mosquitoes and insects away from your pond and keep you and your family safe. Paired with the greenery, it is a perfect place for all to enjoy.
12. Pool in a Good Shape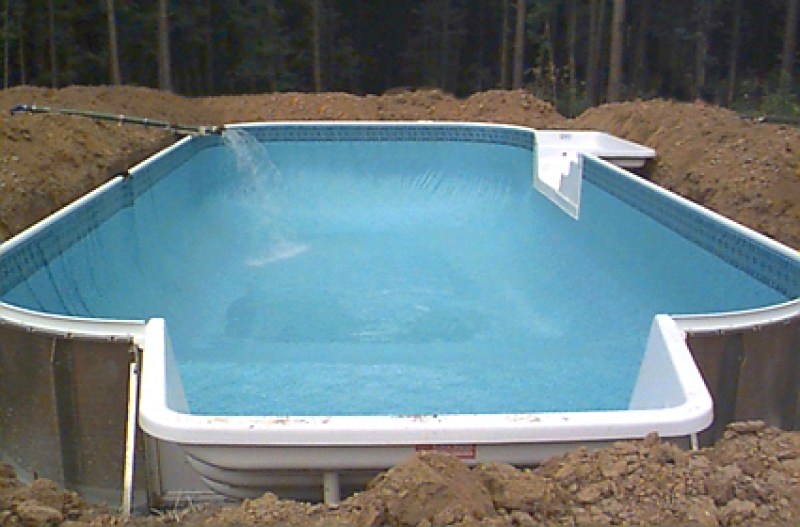 This pool is large enough for your friends and family to enjoy. So, if you have a big backyard that is private from all the surroundings, this pool is perfect for you. It needs hard work to make it, but it is really worth it. Enjoy it.
13. Don't Forget to Swim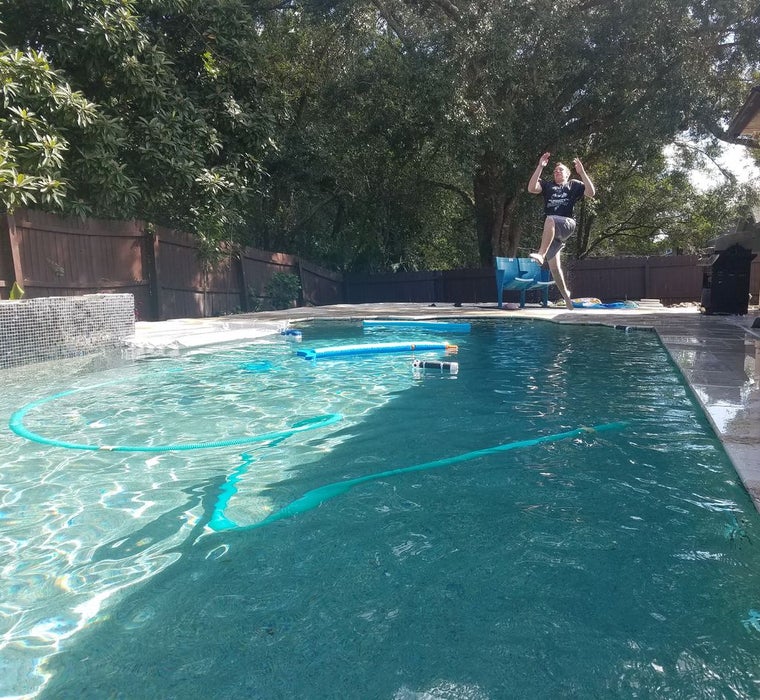 Here is an idea for a real backyard pool. It is plumbed and wired perfectly for your pool-parties and your backyard relax time. The white tiles and surrounding marble make it look clean and fresh. Now, start swimming.
14. Hotel Pool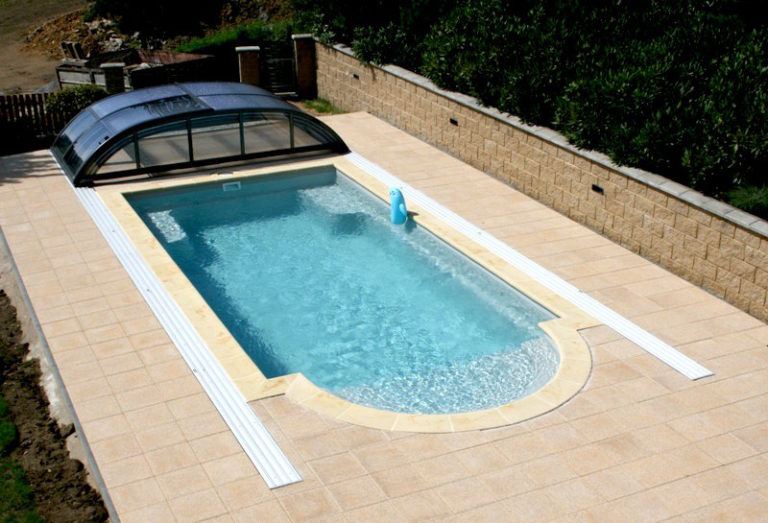 If you want to feel as if you are in a hotel, this pool is just for you. With its semi-spherical shape and long lines, it is good for swimming and throwing parties. Surrounded with cream tiles and white stripes, it is clean and cozy for all.
15. Round Pool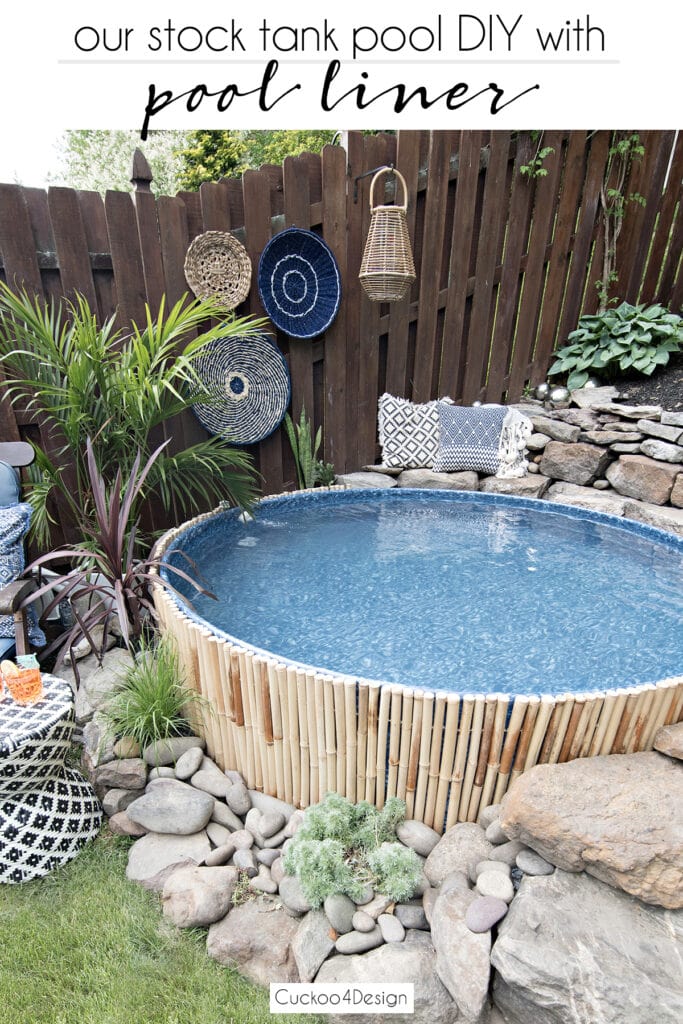 This round semi-in-ground pool is perfect for smaller backyards. The wooden fence and stone surrounding give it a cozy feeling, and the blue bottom gives it a modern and poppy twist. Good to enjoy with your loved ones.
16. Brick Pool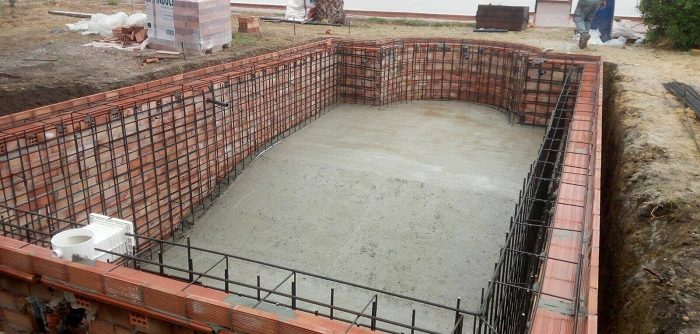 Here is an idea of how to make a large and elegant brick pool in your backyard. It takes a lot of work, but the joy it brings to the family is priceless. Decorate the surrounding of the pool according to your needs and desires and make it a great place to enjoy the summer with your friends and family.
If you liked our ideas and have some of your own, please leave a comment in the comment section below.