In the past few years, we have seen a lot of individuals starting a slime business. Young and old people make slime, play with slime, and caused a boom in the industry. This fun, sticky, and stretchy substance has grown into one of the most popular handmade products you can sell online. But exactly how to start a slime shop? What do you need to know? How to make slime? Let's take a look.
Before you start a slime shop, you need to understand and learn the basics of making and selling slime online. Just like any business, starting a slime shop requires a business plan and a solid idea of where to take the business. Do not worry, we tackle all topics related to slime shops.
You can then join the slime craze.
What Are Some Slime Products You Can Sell?
The good news about a slime business is that you can sell different products. The variety of slime products is enormous. You can say there is an endless array of recipes you can use to make slime.
Just think about this for a second. The range of recipes goes from slime packed with glitter to soft and thick slime spreading like butter.
The process of slime creation is extremely flexible. Creating slime can be simple or complex, depending on your idea. You can make every recipe with your own ingredients, and just one tweak results in a completely different slime product.
You can play with different glitter types, scent combinations, the consistency of your slime product, or the ingredients you use for the final product. Here are some ideas for slime products:
Clear slime
Glitter slime
Butter slime
Crunchy slime
Edible slime
Fluffy slime
Scented slime
Magnetic slime
Soap slime
Floam slime
Glow-in-the-dark slime
And the list goes on and on. You can modify any of these recipes to your preference. For example, just add glitter to all different slime products, and you have soft slime with glitter, butter slime with glitter, scented slime with glitter, and so on. You get the idea, right?
Legal Requirements
Before we get to the nitty-gritty of starting a slime business, we have to mention the legal aspect of it. No, there are no specific permits or licenses needed to sell slime online. But you need to get business permits and licensure like you do for any business.
You also have to pay attention to some safety precautions. For starters, most of your clients are kids or parents buying for them. So, that means all ingredients in your product have to be non-toxic to the touch. You have to disclose every ingredient so that parents feel safe.
Think of allergies and sensitivities as well. This applies even more if you want to sell edible slime. Disclose the ingredients so customers know. They can see if the product contains any allergens they are sensitive to.
How Much Does It Cost To Make Slime?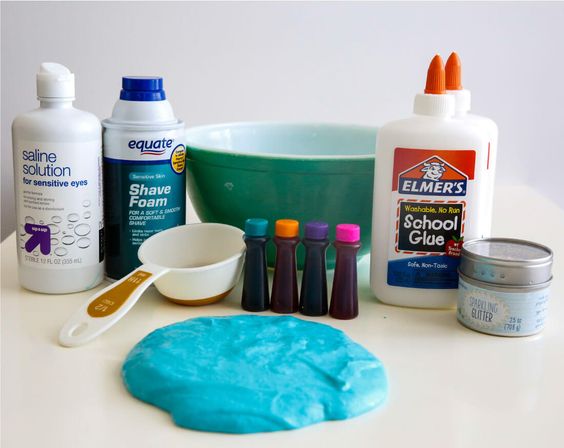 This is one of the most common questions about a slime business. How much does it cost to make homemade slime? Well, it is one of the easiest DIY products on the market. And cheap. The basic ingredients will cost you no more than a single dollar.
Here are the simple ingredients you need for a simple slime recipe:
White clear glue
Two plastic cups
Food coloring (optional)
Water
Borax powder
Plastic spoon or popsicle stick
Measuring spoon
Besides the basic ingredients, you might need some other ingredients as well. For example, you need shaving cream for fluffy and light slime. And you need food coloring for different colors of your slime. If you want to sell bubbly slime, you need foaming hand soap. Lotions give your slime more elasticity.
But for a basic clean slime, you can make one batch for less than a dollar.
How Much To Sell It For?
So, the basic economy aspect of your slime business is how much you pay to make the product, and how much you sell it. But pricing consists of much more than just the ingredients.
Make sure you value your time as well. After all, this is business. You are not making slime for fun, you are making it as part of your business. Once you put the time in, you need to come up with a fair wage for your working hours.
A good idea is to check similar slime businesses out there. Check out the competition, and see how much they price their product. Do not worry, there is a customer for every product, but you cannot sell your slime 10 times more expensive than similar businesses.
Bonus Tips For Success
We said before there are thousands of slime businesses online. And you definitely want to stand out from the crowd. How to do that? Here are some ideas for how to make your slime better and unique when compared to others.
Use vintage books to add depth to the display by placing your containers of slime on stacks of old books
Baskets are great for corralling your products
Open a vintage suitcase and fill it with slime
Use an old ladder to display your products at varying heights
Old drawers are the perfect size for holding containers of slim
Remember, we mostly package slime in clear plastic jars of varied sizes. But make sure to add a reusable top, this keeps the slime fresh in the container. The most important part of selling slime is your packaging. Keep the slime intact on its way to the customer. You can add extra tape to keep the container's cap on tight.
And the packaging is a great way for marketing. You can label the container with your name and slime's name. Another trick: add a slime care card as pack-ins with full instructions for how to take care of the slime.
Do Not Ignore Social Media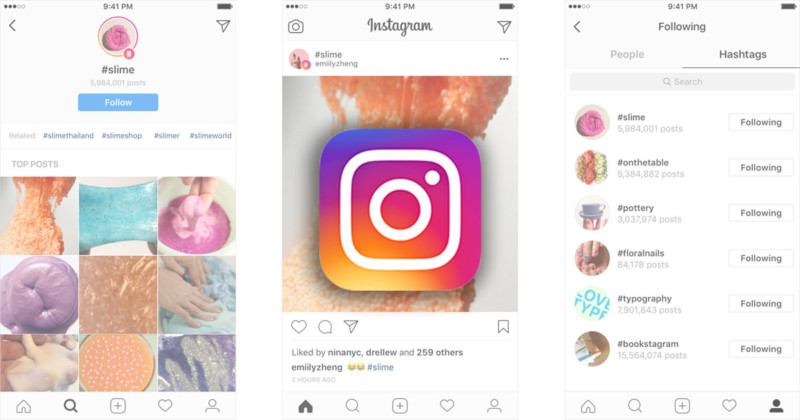 There is one big reason why the slime business explored in recent years. And that is social media. Instagram and YouTube helped slime enter the mainstream world.
Today, there are many slime influencers out there. You can reach out to them and ask them to make a slime video or produce content for you. Of course, you need to give something back.
But these collaborations help you join the slime community. It is important to show off how it looks. In the videos, make sure you enhance each aspect of your slime.