Are you thinking about planning a once-in-a-lifetime family vacation abroad? An overseas adventure can be filled with both excitement and uncertainty. From finding the perfect destination that everyone in your family will enjoy to making sure you have everything packed, it's easy to get overwhelmed. However, if you take some time to plan, organizing an unforgettable trip is easier than you think! Keep reading this blog post for our top tips on how to plan the ultimate family trip abroad – so all you need to focus on is having fun together!
Brainstorm unique and interesting destinations
The first step in planning your family trip abroad is to decide on a destination. This can be overwhelming, as there are so many amazing places to explore in the world! To make it easier, sit down with your family and brainstorm some ideas. Consider factors such as budget, time of year, and activities that everyone enjoys. If you have young children, theme parks or beach vacations may be the way to go. For older kids, adventure destinations like hiking or exploring historical sites might be more appealing.
Additionally, think outside the box and consider lesser-known destinations that may offer a unique experience. This can not only save you money but also allow your family to see something new and different. Keep in mind that it's important to involve everyone in the planning process so everyone feels invested and excited about the trip. Not to mention, it can make for some great family bonding time!
Research the best deals on flights and accommodations
Once you have decided on a destination, it's time to start researching the best deals on flights and accommodations. This is where planning can save you a lot of money. Keep an eye out for flight deals and consider using a travel credit card to earn points towards your trip. Also, as the people from https://www.parknfly.com.au/ add, airline companies recommend at least an hour for domestic and 2 hours for international flights depending on the airline, so make sure you plan accordingly. Plus, be sure to check out different accommodation options such as vacation rentals or home exchanges – these can often offer more space and amenities for a better price than traditional hotels.
Additionally, read reviews and research the neighborhood of your accommodation to ensure it is safe and family-friendly. It's also a good idea to book accommodations that include breakfast or have access to grocery stores, as this can save you money on meals.
Create a budget for your trip
Planning a trip can be exciting, but it's important to make sure you're financially prepared for the journey. Creating a budget is a crucial step in the planning process. You'll need to determine how much money you can realistically afford to spend, factoring in things like transportation, accommodations, food, and activities. While it may seem daunting, creating a budget can be a fun activity, as it allows you to dream about all the adventures and experiences you'll have on your trip. Plus, once you have a budget in place, you'll have peace of mind knowing you're prepared for any unexpected expenses that come your way.
For starters, make a list of all the potential expenses and allocate a budget for each category. From there, you can prioritize which activities are most important to your family and determine where you may need to cut back. Finally, be sure to track your spending while on the trip and make adjustments if needed.
Consider investing in travel insurance
Travel insurance is often overlooked, but it can be a lifesaver in case of any unexpected emergencies or cancellations. While you may not want to think about worst-case scenarios while planning your dream family vacation, having travel insurance can give you peace of mind and protect your investment. Make sure to read the fine print and understand what is covered before purchasing a policy.
In addition to travel insurance, it's also a good idea to make copies of important documents like passports and travel itineraries. This will save you time and stress in case any documents get lost or stolen during the trip. Not only will you have backups, but it's also a good idea to leave copies with a trusted family member or friend back home.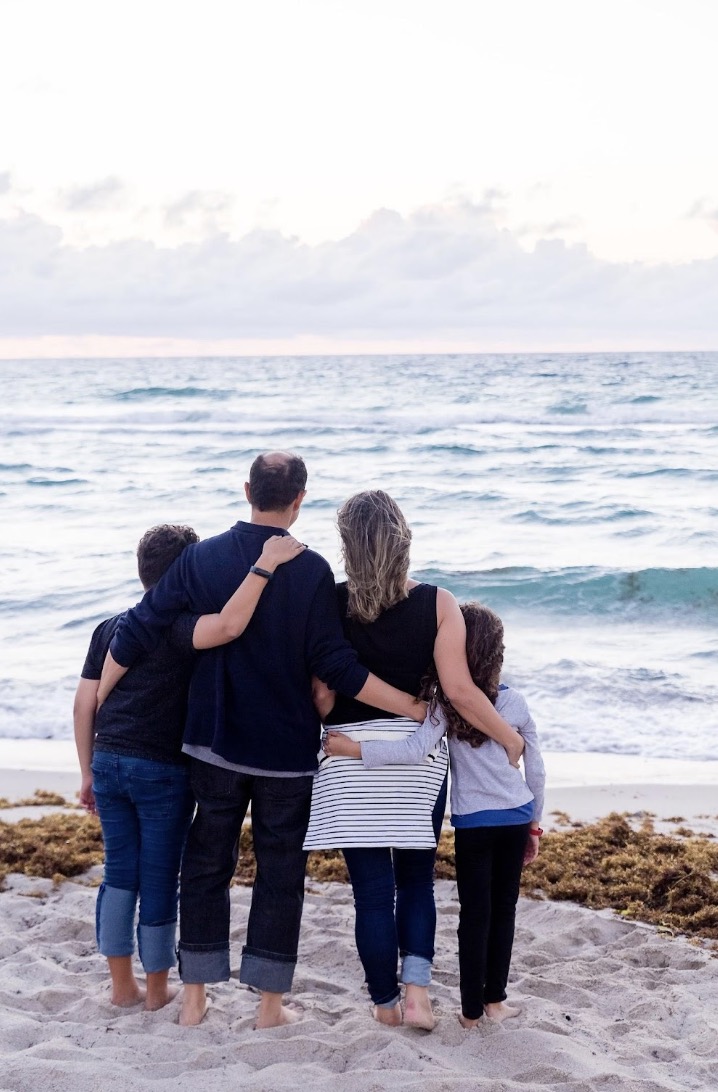 Planning the ultimate family trip abroad doesn't have to be a stressful experience. By brainstorming unique destinations, researching the best deals, creating a budget, and considering travel insurance, you can help ensure a smooth and enjoyable journey for everyone. Remember, this trip is about creating lasting memories with your loved ones. So take a deep breath, dive into the preparation process, and look forward to the incredible adventure that awaits.