All participants, including the performers, should feel comfortable to enjoy an outside performance. With a few adjustments, we can do this and ensure everyone gets the whole experience. There are a lot of factors to consider while doing this because, in an open-air space, many factors vary from time to time. There are only a few amenities, and if done incorrectly, it can turn out to be a disaster. It is entirely different from an enclosed performance. In this article, we explore ways to make everyone feel comfortable during an open-air concert.
Provide Restrooms
Ensure that there are restrooms available for everyone. It would be a bother if you attended a long performance and there was nowhere to freshen up. Make sure they are clean and well-maintained. The last thing one would want is to find dirty restrooms for public use. This might lead to people leaving and searching for somewhere else to be or find bathrooms. It would be challenging to sit through a performance while you are in desperate need of freshening up. There are a lot of companies like Satellite Industries that offer portable restrooms so finding one should not be a big problem. Most people will not keep their attention on you. Instead, they will be asking when the concert will end so that they can leave.
Provide refreshments
Have vendors around that can provide your audience with refreshments like water, drinks, food, and snacks. When sitting through something, it is unavoidable to get hungry at a certain point and nobody is ever happy when hungry, where would you even get the energy? If the people there do not have access to food and drinks, they will resort to other options. They might leave to find a place to eat and most likely will not return. To keep your audience, invite vendors to the location for easy access.
Have Good Seating Arrangements
For significant performances, it would be better to hire seats or a venue to accommodate everyone. For smaller events, cushions can be used since the crowd is not that big. Nobody wants to stand all day for any performance, no matter how good. It is crucial that you prioritize the comfort of your audience. It will make them endure better and stick for some time. Standing may work for very huge crowds but short performances. If people are coming explicitly for that performance, it is advisable to have a better seating arrangement.
Shading From Weather Conditions
If it is going to be a long performance, you can opt to have some sort of shade to protect from the weather conditions. A lot of exposure to sunlight will chase away your audience. A lot of heat will create an uncomfortable atmosphere, and no matter how exciting the performance is, people are bound to leave. Weather conditions like rain will cause an immediate halt in the event and cut it short. It is good to have a backup plan even though the weather looks calm. You can always go right with having a tent for any unexpected changes.
Place Clear Signs
It is good to place signs around to show where the restrooms are, the food vendors, and directions for everything. For significant events, it is common for people to lose their way,
and this can be very frustrating at times. For example today the population attending these performances is big and sometimes people go with their children and it is easy to lose them with all the activities going on. So you should set up signs that a child is able to follow so that they can retrace their steps to find their guardian. Imagine going to the restroom and not finding your way back or trying to find food vendors with no success. Clear and visible signs can help avoid these situations and help people easily navigate the event and avoid getting lost.
Good Sound Quality
Sometimes, you get to an event with poor sound quality, and most of the time it discourages you from sticking around. It is important to have good-quality sound to avoid frustration and high-pitched noise. Investing in a good system ensures that everyone hears you clearly and having a big audience means that there is a chance that the people in the back might have some difficulty hearing. Now this and the fact that the visuals from back there are usually terrible, you might lose some people. Make sure to have good speakers that are not buffering and are smooth with the sound. It will help people concentrate and keep their attention focused on what is going on on the stage.
Security Plan
During a big gathering, having a security and emergency plan is crucial. Have security persons around to guarantee the safety of your attendees and their property. Have an emergency plan for anything and everything, especially in case of a fire. Assign emergency exits and inform the people present frequently throughout the event in case there are latecomers like me who just got there. People must know what to do in case of such situations.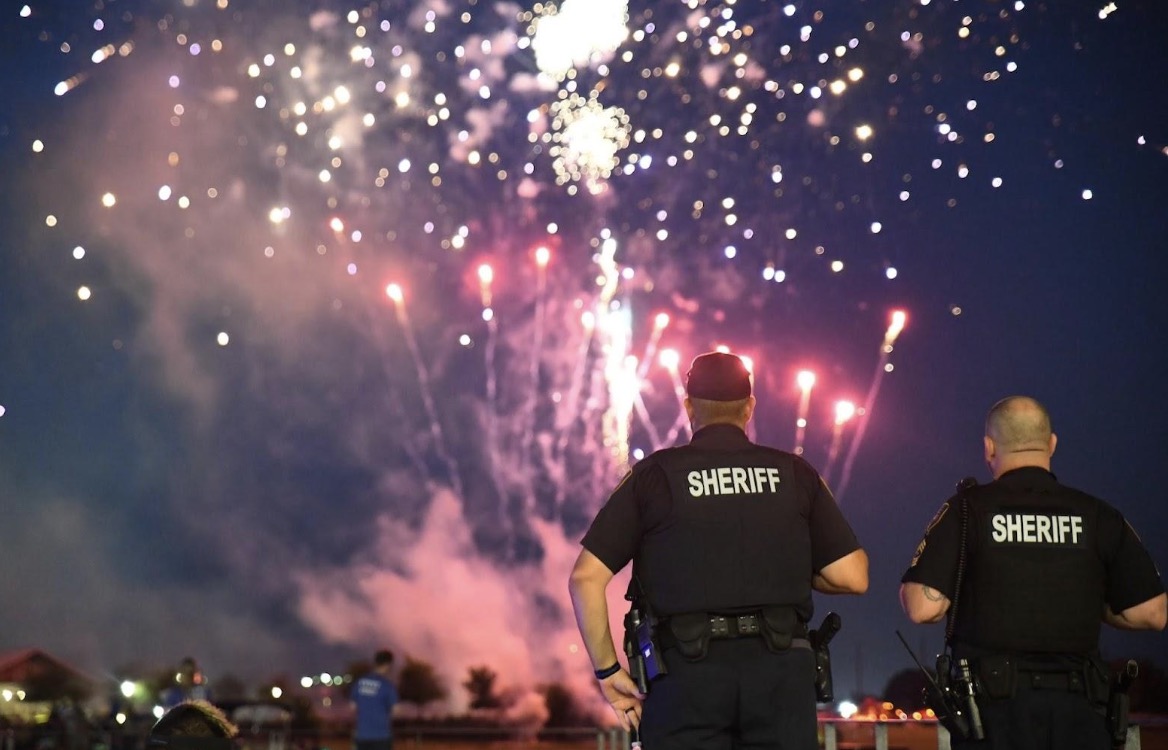 Making people comfortable in an open-air performance constitutes a lot of work. Apart from having good security and good quality sound, many other factors are considered. Having a good seating plan and refreshments are just an added advantage. Having shading and restrooms are essential necessities for the event and any event for that matter. Apart from these, do your research on other factors that you need to consider to guarantee everyone's comfort.