When you're involved in a car accident, the physical and emotional toll it takes can be difficult. Nevertheless, many drivers often don't realize that these accidents can also have an extensive financial impact, potentially leaving families struggling to make ends meet. As a result, it is vital for everyone who drives to ensure they are prepared and understand how best to manage after a crash with respect to their finances.
Doing so will give you peace of mind as well as protect your family from any future financial burden due to the unexpected costs associated with being involved in an automobile accident. In this blog post, we will discuss the steps necessary that can help improve your chances of financial security after such an occurrence occurs.
Understand the financial implications of a car accident,
A car accident can leave a significant impact on your financial stability. From medical bills to lost wages and other costs, it can be difficult to stay afloat while dealing with the aftermath of an accident. The expenses can pile up quickly, leaving you feeling overwhelmed and uncertain about your financial future. It's crucial to understand the financial implications of a car accident so that you can plan accordingly and ensure that you have the resources for your need to recover.
With the right support and guidance, you can navigate these challenges and move forward with confidence. If you or someone in your family has been injured as a result of the accident, it's wise to consult with a personal injury lawyer, even if you are not sure whether or not you have a case In the aftermath of a car accident, it is essential to have access to funds quickly. Having an emergency fund can provide a safety net and give you peace of mind knowing that you will be able to cover any unexpected expenses related to your accident.
Investigate where the liable party's auto insurance policy comes from
Being involved in an automobile accident can be a stressful experience, but discovering the liable party's auto insurance policy can take some of the burdens off. Knowing where the policy comes from will dictate the next steps in determining whether to file a claim or not. One way to investigate this is to obtain the car's license plate number and run it through your state's Department of Motor Vehicle website. From there, you should be able to find out the name of the insurance company and the policy number associated with the vehicle.
Additionally, if you have any doubts about filing a claim, it is always best to consult with an attorney who can offer advice and guidance.
Gather evidence from the scene of the accident
After being involved in an accident, it's critical to gather as much evidence as possible from the scene. This makes having access to the police report essential. If the incident happens in NJ, you can find the New Jersey accident report online with some of the collision's basic information. Additionally, you should consider taking photos and videos, obtaining witness statements, and collecting any physical evidence. Additionally, reviewing your medical records is crucial to understanding the extent of your injuries and the potential long-term effects. Take the time to gather all the necessary information and work with a trusted legal professional to ensure your rights are protected and you receive the compensation you deserve.
Hire an experienced attorney
Legal matters can be overwhelming, and navigating the legal process can be confusing and time-consuming for anyone who hasn't had experience with it before. That's why it's essential to hire an experienced attorney who can guide you through each step of the process and help you secure the best possible outcome. A good attorney can offer invaluable insights and advice, and use their negotiating skills to communicate with insurers and make sure your rights are protected.
By hiring an experienced attorney, you can feel confident that you're getting the best possible representation and can focus on moving forward with your life. Additionally, working with a lawyer can be intimidating, but it's an incredibly useful resource for anyone facing legal issues. Lawyers are experts in understanding the law and can help you through complex legal processes that you might not be able to navigate on your own. They can also provide you with legal advice and representation, which can be invaluable in a wide range of situations, from negotiating contracts to dealing with personal injuries.
Consider establishing an emergency fund or setting up a life insurance policy
We all hope to avoid emergencies or unforeseen circumstances, but sometimes they happen. That's why it's essential to consider establishing an emergency fund or setting up a life insurance policy as additional protection. Having an emergency fund can give you peace of mind, knowing that you have a financial net to fall back on if needed. Similarly, life insurance can offer you and your loved ones financial security in the event of an unexpected loss. While these may seem like difficult decisions to make, they can ultimately provide a safety net to help you navigate whatever life throws your way.
Create a detailed budget that accounts for all of your expenses
Creating a comprehensive budget is essential when it comes to managing your finances effectively. However, when facing the challenge of recovery from an illness or injury, it becomes even more important to have a clear understanding of your expenses and future costs. By taking the time to create a detailed budget, you can ensure that you are prepared for any unexpected expenses that may arise during your recovery.
This can help alleviate some of the stress and anxiety that often comes with managing finances during a difficult time. Remember, creating a budget is not only about managing your expenses, but it also helps you gain a sense of control over your financial future.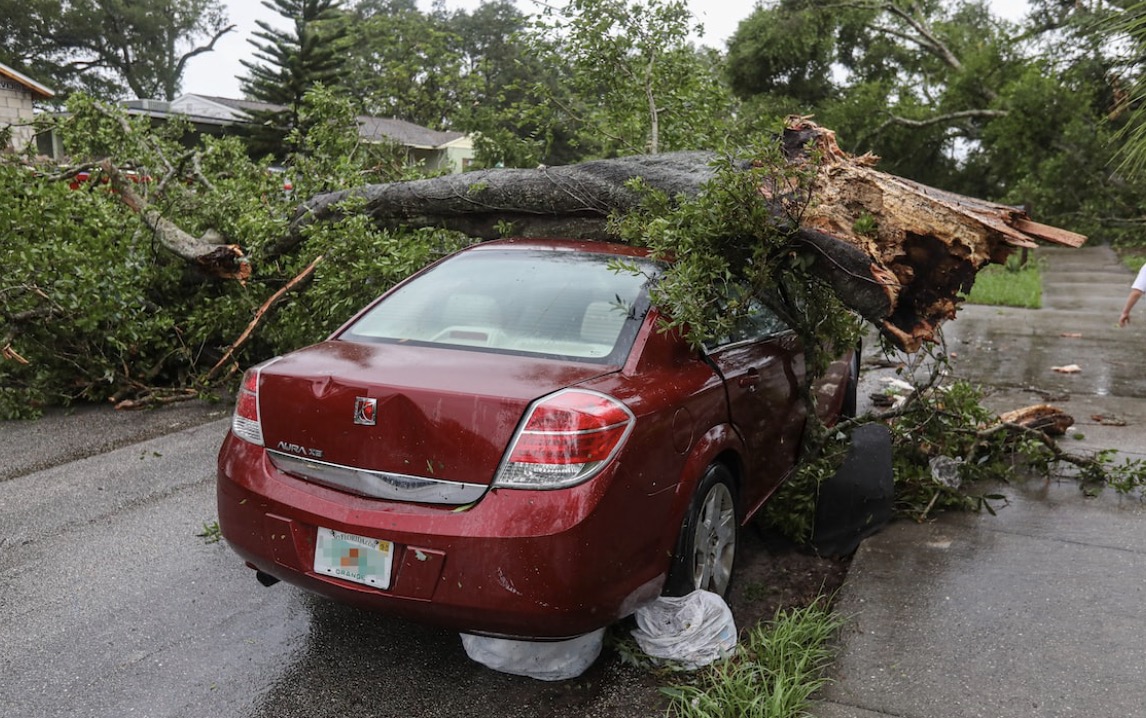 Taking the time to learn more about your financial rights after a car accident is one of the most important steps you can take to secure the well-being of your family. This information can give you much-needed peace of mind, allowing you to make better-informed decisions about your options. Reviewing evidence from the scene and medical records can help build your case, while working with an experienced lawyer can ensure that you're able to access all of the necessary resources.
Establishing an emergency fund or life insurance policy is also a helpful way to protect your family's finances in case anything unexpected should happen. With these strategies, you can ensure that your family is financially secure for years to come following a car accident.