Teething is a truly special time of a baby's development that every parent awaits in both joy and dread. It is commonly known that teething can be quite an unpleasant and painful process, disturbing and disrupting the already established pattern your little angel is probably already used to. It's what makes them irritated, crying a lot more and in some cases even developing an increased temperature, which can be quite frightening especially for first-time parents.
But there is one thing that Nature has given babies in this period of time, and that is the instinct to seek relief, which for the babies means chewing everything that is (and isn't) chewable they can get their little hands on. There are many medicines, gum gels, and other pharmaceutical aids that can help your baby get through this frustrating period, but don't underestimate the power of some good old-fashioned teething remedies as well.
Even pediatricians agree that providing teething babies a simple relief for their discomfort like allowing them to bite or chew on something, cold compresses and massaging the gums are some of the best ways to get through this very important developmental period. In short, giving them toys (from wood, silicon or fabric-covered are most popular) and something frozen to bite on is much better and safer than searching for some quick-acting pharmaceuticals. Natural is always better when it comes to babies.
Having said that, we've made a list of some easy, homemade teething relief remedies and accessories that will help you and your baby bite trough this teething episode a lot faster and smoother. Let's begin.
1. Breast Milk Ice Pops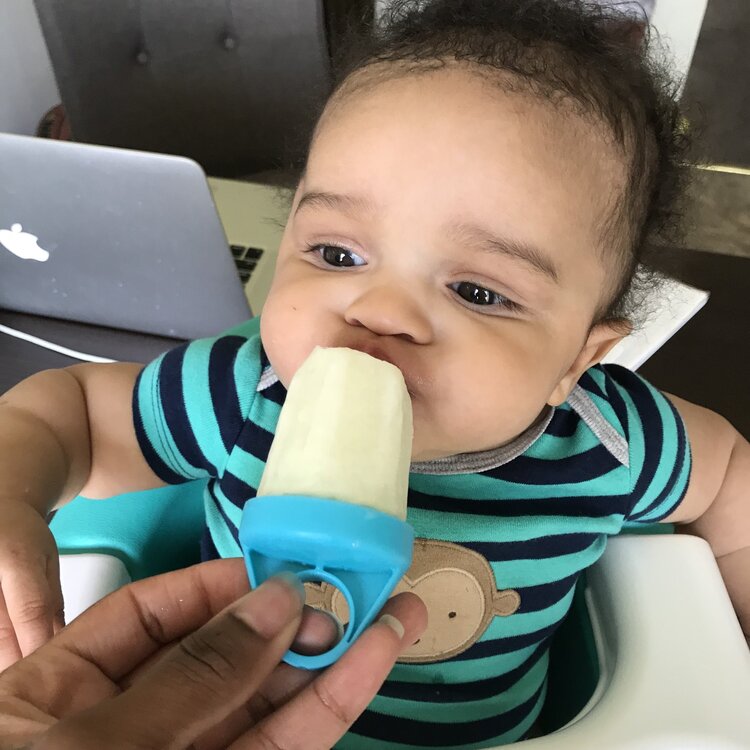 Alright, we bet you didn't see this coming. Icy things tend to sting even the most experienced of palates, and yet here we are recommending them for the youngest. Bear with us for a second. Unbreached gums do need some kind of cooling system, and the frozen breast milk really does the thing.
2. Wooden Bead Teething Necklace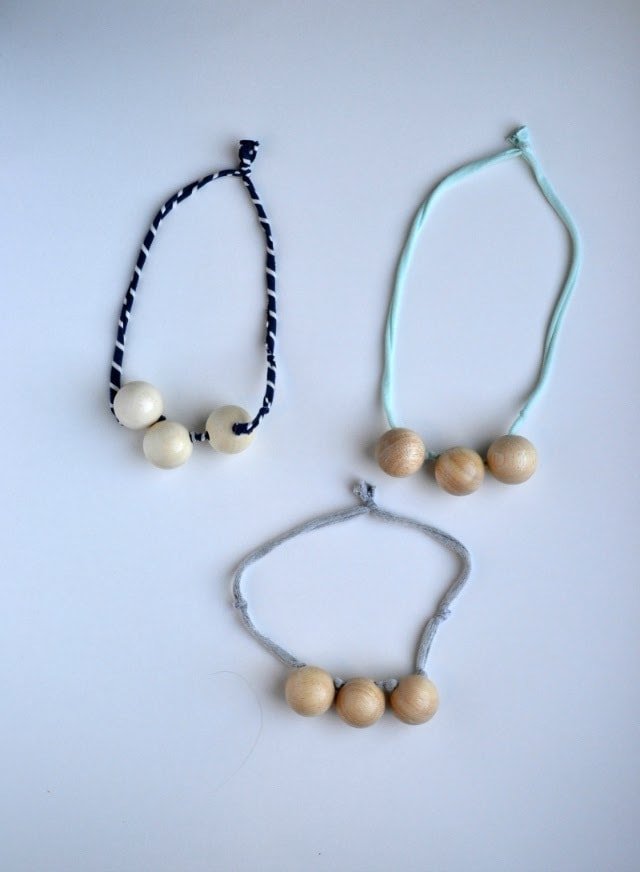 Quite often our sunshine prefers to bite on something firmer, with more resistance. And is there anything better than a custom wooden bead necklace made of materials sourced by your choosing, and cleaned whenever you think it best to do so.
3. Beaded Binky Clip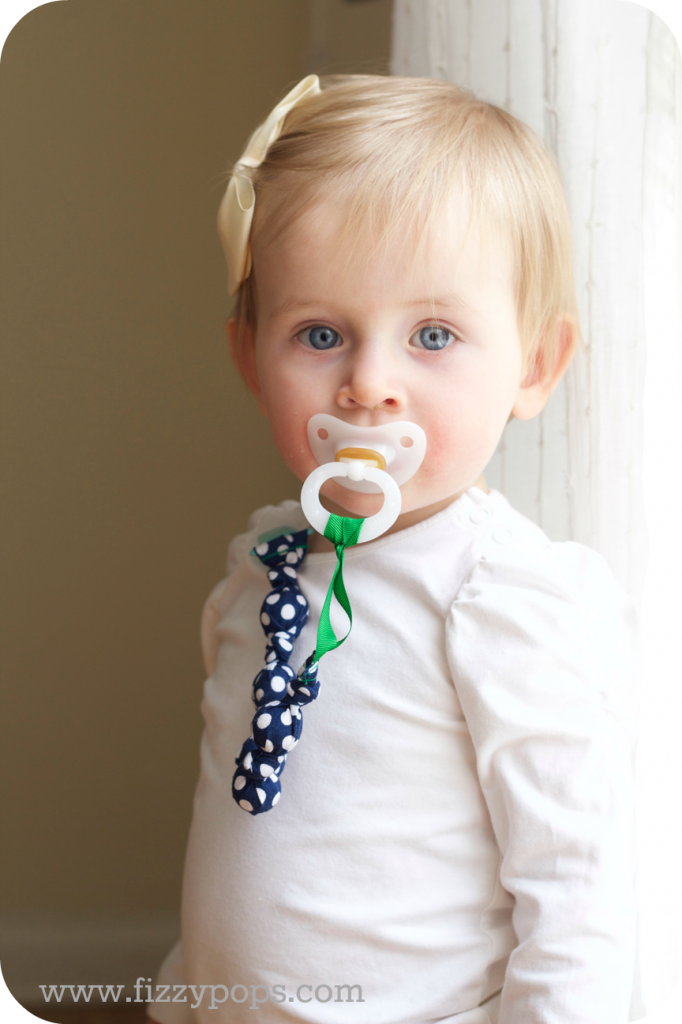 Needless to say, everyone knows what a pacifier is. First of all, however, there are several ways to tie it to your little one. Secondly, a pacifier is not always enough for the new teeth's ravenous appetite. Therefore, you need something else there that they can chew on.
4. Healthy Green Popsicle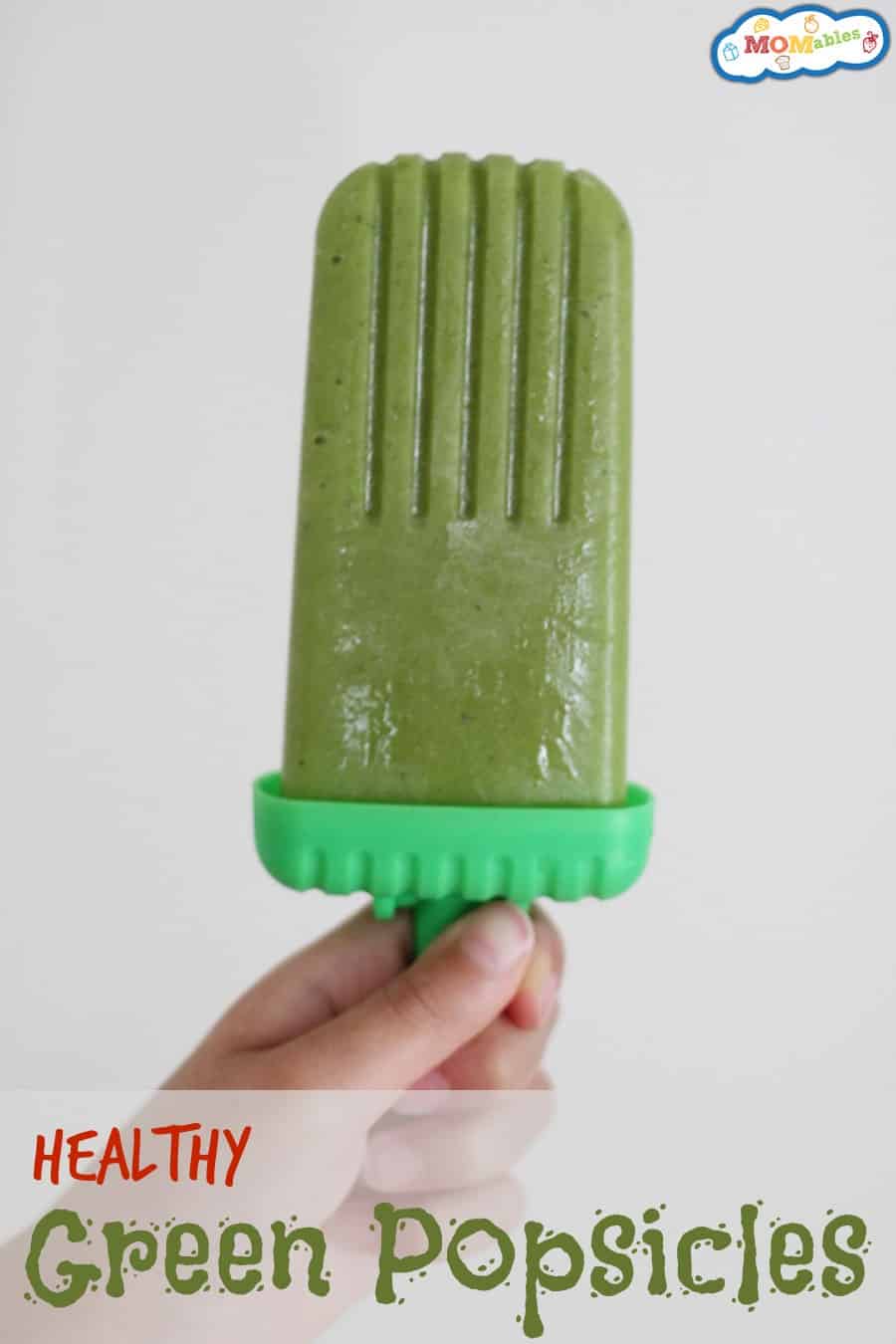 It's every parent's worry about how to get the kids to eat healthily, or harder still, to get them to enjoy and crave healthy food. Hence, it's best to get them going while they're really young. And while you're at it, you're making this with ingredients you know.
5. Crochet Carrot Rattle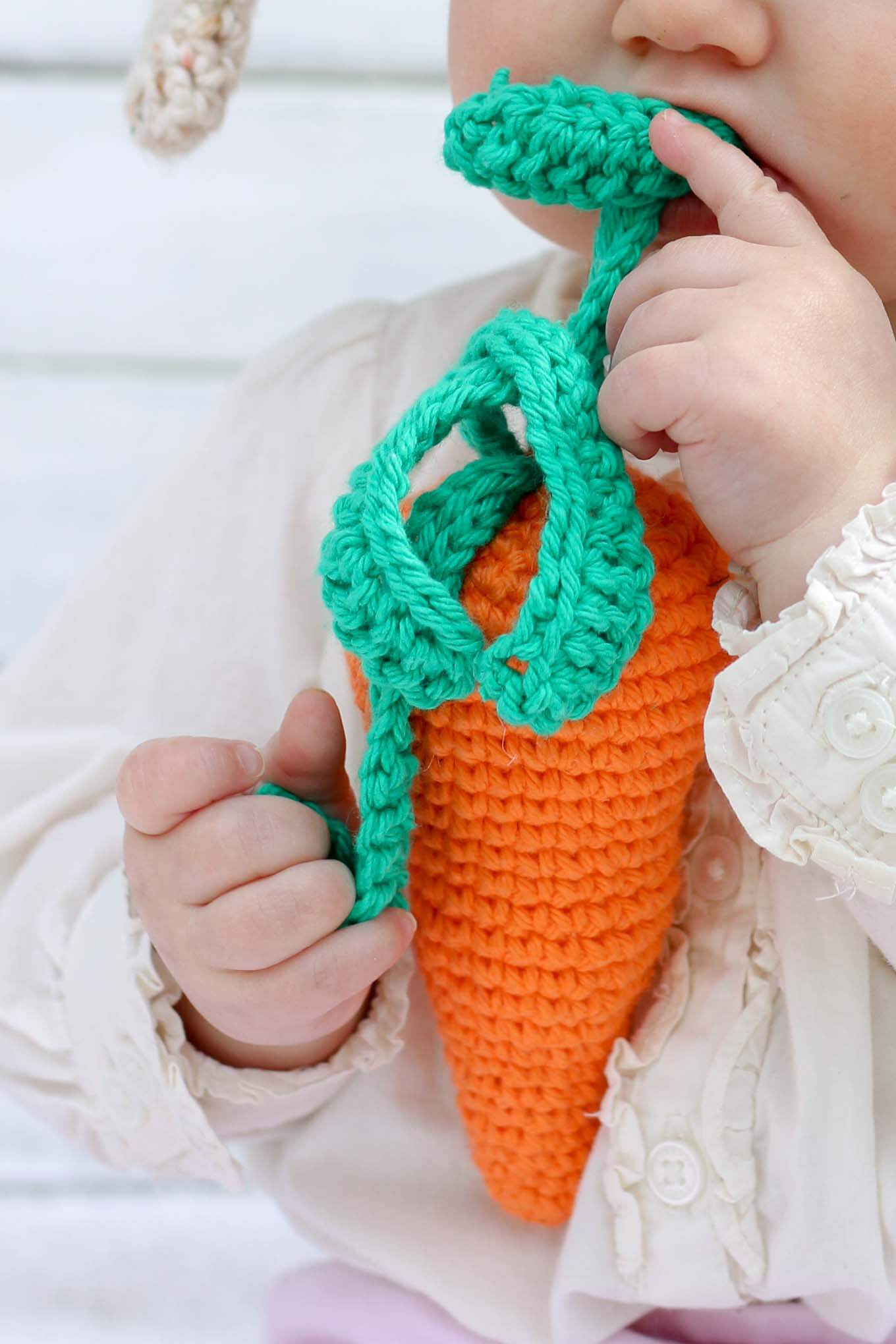 Just about anything can be (turned into something) a baby can bite. But, as far as distractions for the youngsters are concerned, why should the contraption in question stop at that? We think it should also somehow amuse them by doing something simple on its own, like rattling, as well as looking like healthy food.
6. Sweet Potato And Chamomile Teething Biscuit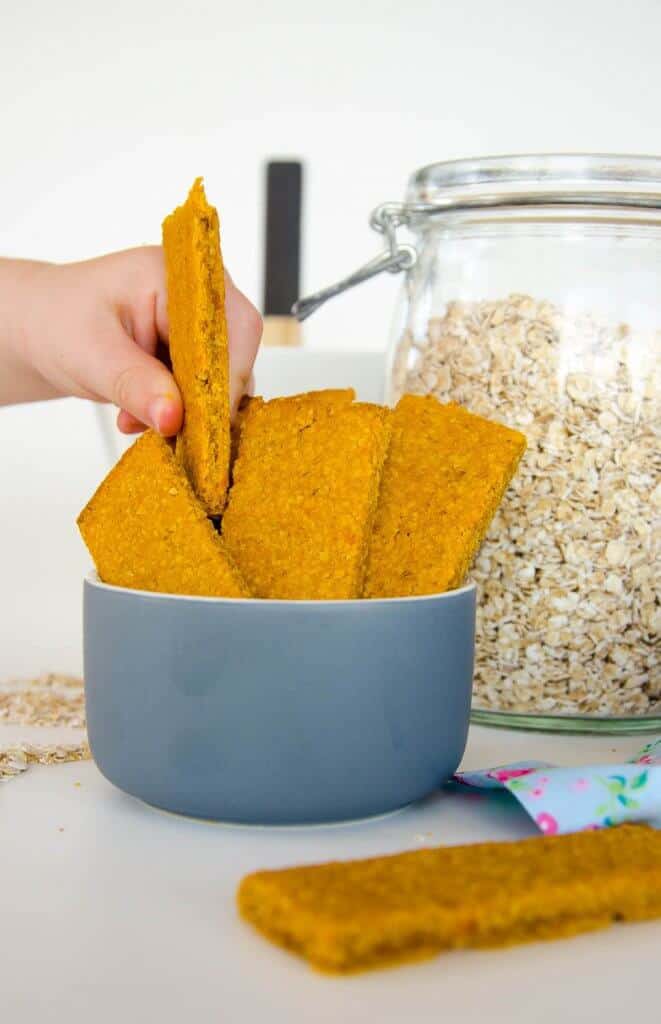 Nowhere does it say you need to stop the baby from biting and not go all the way to edible. Once you're at it, you should use the ingredients that are most useful for dental health. Chamomile certainly tops that list, especially if supplemented by some sweet potato.
7. Baby Ears Teething Rattle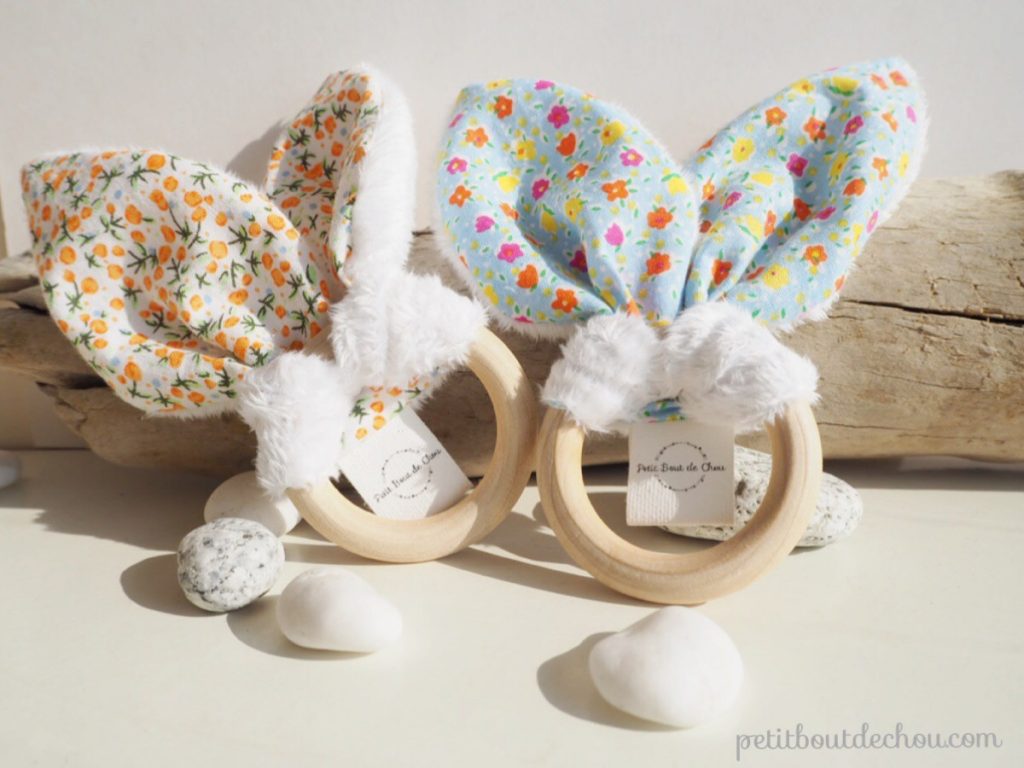 Here's another rattler for you, and this time with faux animal ears instead of a faux vegetable. These are tiny enough for your baby to hold them in their hands, as well as filled with an abundance of fuzziness. Get ready to rattle things up!
8. Baby Crib Rail Cover For Teething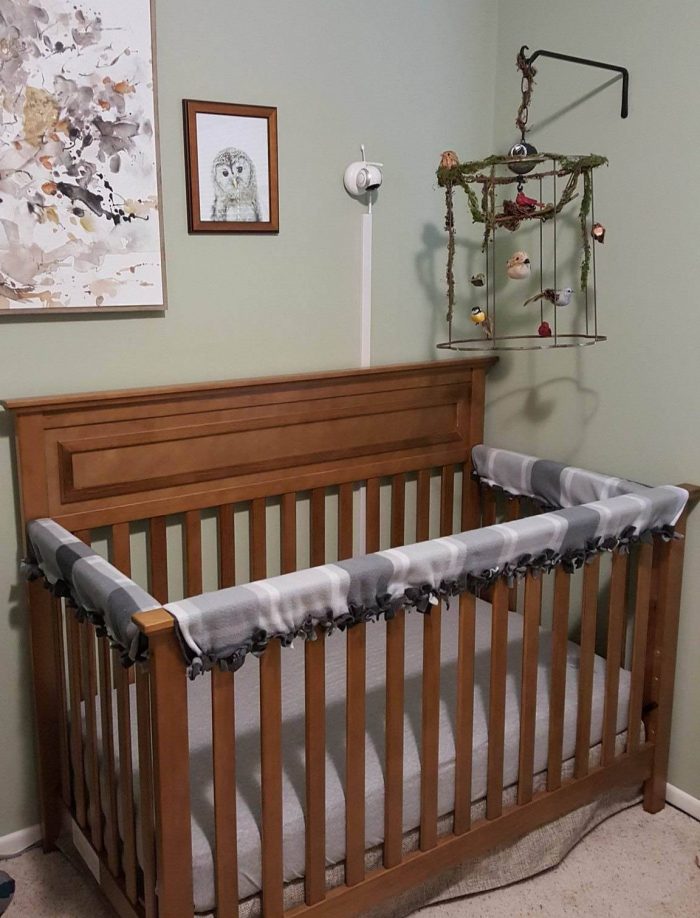 Now for something you didn't expect to see on this list. We have all seen a tiny little head peering out of the crib with a searching look, not always knowing how to help it. Well, you can help it by mounting a rail cover they can gnarl at.
9. Cold Boo Boo Teething Bunny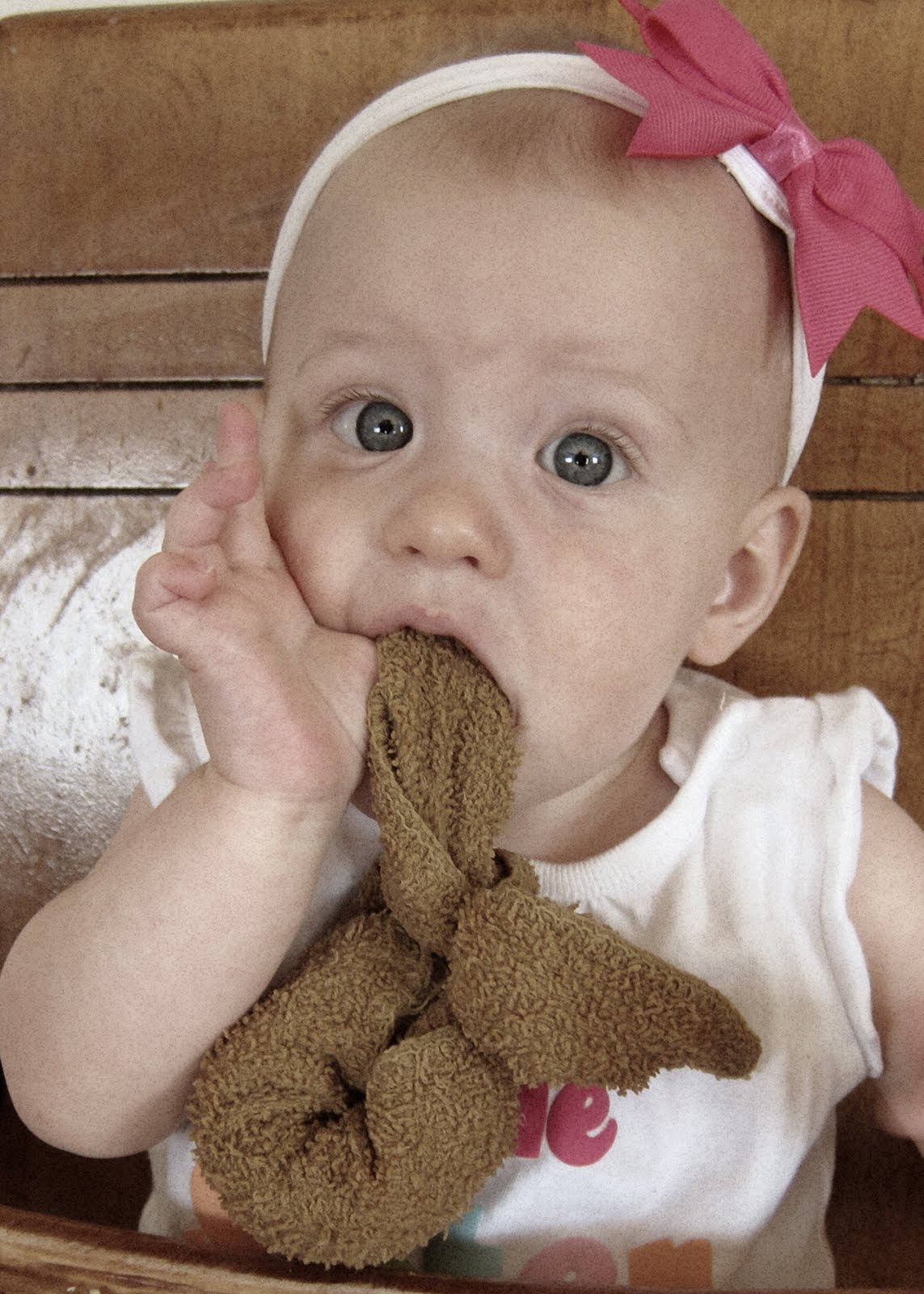 Guess what? The boo boo bunny you would make your baby for when they hurt themselves is also an excellent teething remedy. All you have to do is roll it up with something that tastes good and dip it in some cold water. The rest is a miracle.
10. Munch Mitt Taggy Toy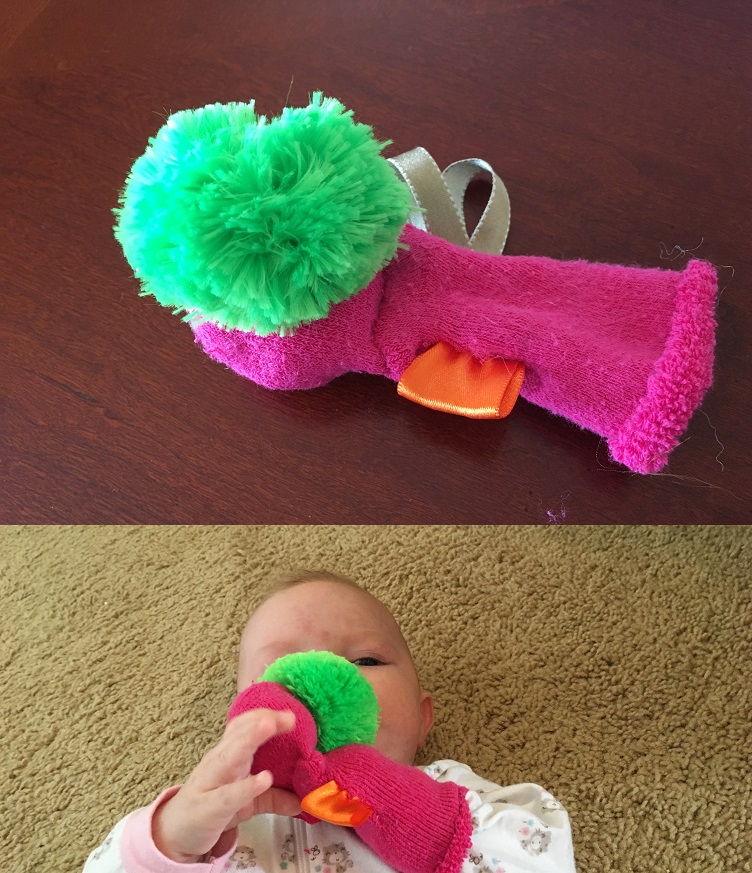 Sometimes you're worried that the kid might drop or (God forbid!) swallow their teething toy. To put your mind at ease is a munch mitt taggy toy that will stay on the hand and fits like a glove (literally). After that, you can watch them and relax.
11. Frozen Watermelon Slices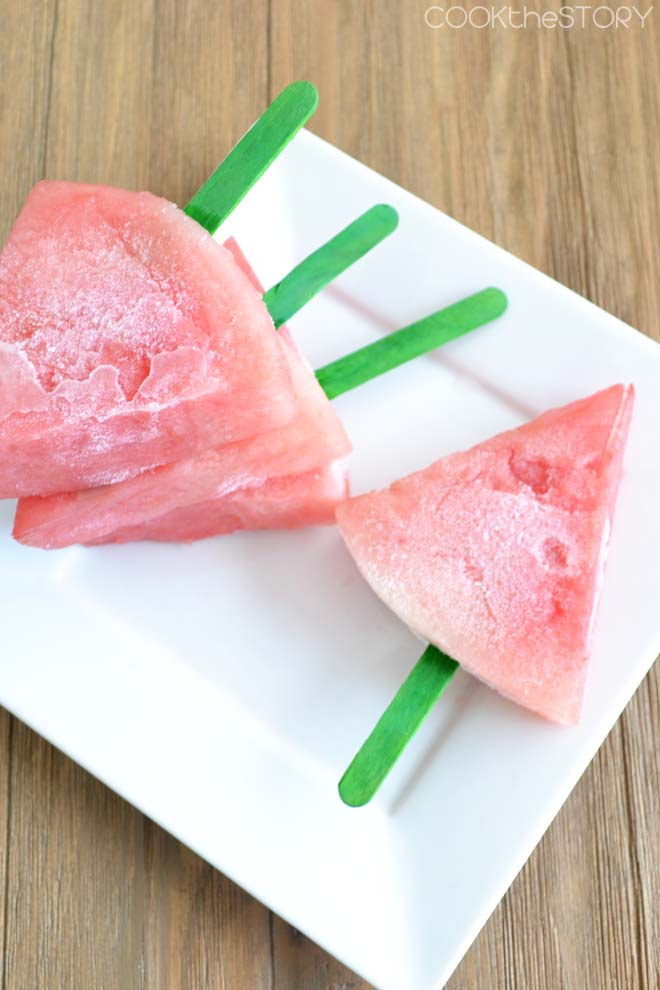 Children and adults alike all know, sometimes instinctively, that there aren't many things that are more refreshing on a hot summer day than a well cooled watermelon. Let your little bundle of joy enjoy this in the earliest of days by freezing some.
12. Taggy Blanket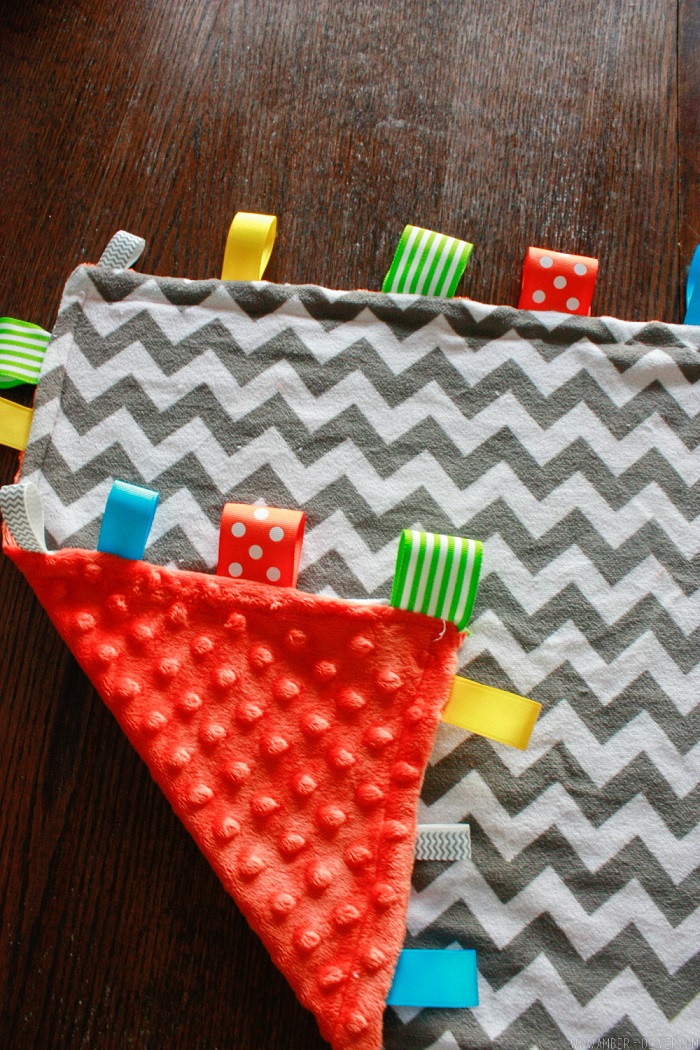 Even a baby blanket can often serve another purpose than just keeping the youngster warm. In fact, you can make a customized one yourself by sewing together two pieces of fabric and adding some level-varied tags for the kid to bite.
13. Baby Elephant Teething Toy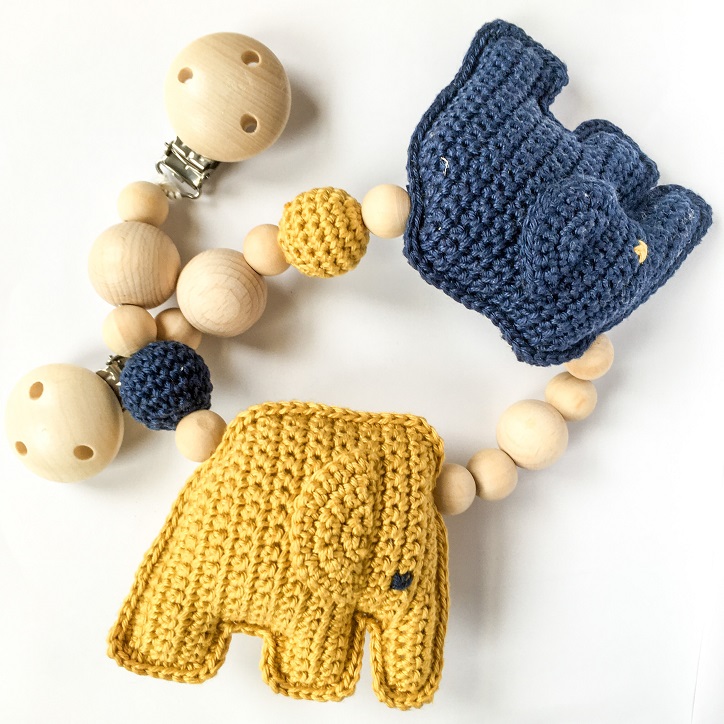 Here you have another thing inspired by an animal. The little elephants will keep their hands busy, as well as the jaw. On top of that, this allows you to combine your skills, by blending stringing with crocheting. It may seem like too much work, but it's all well worth it!
14. Silicone Teething Necklace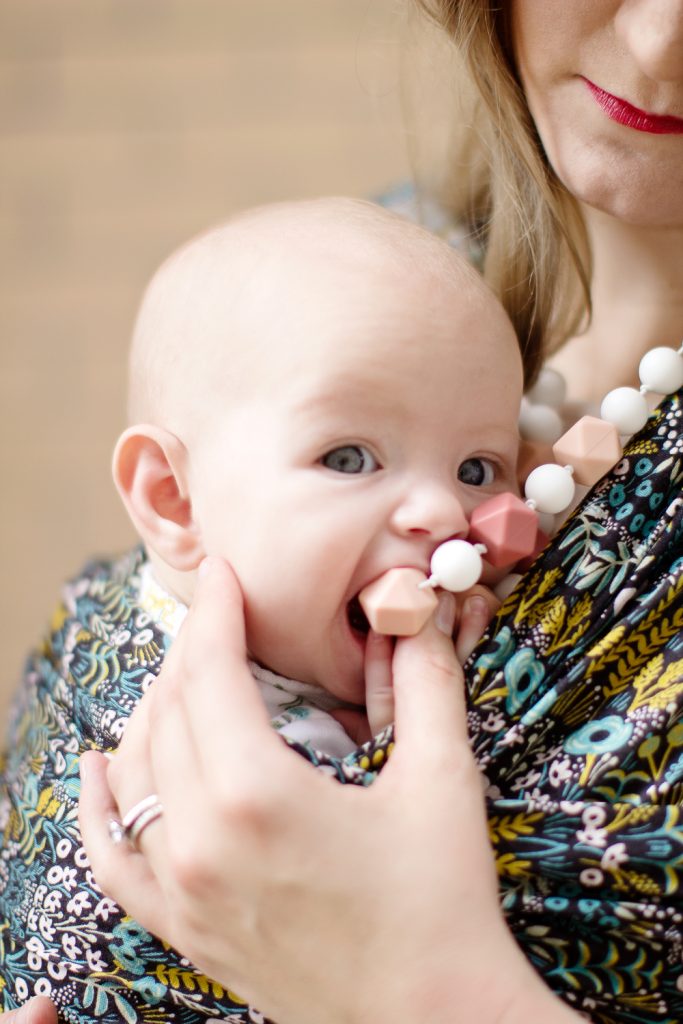 Now it's time for another necklace, but this time made of a material that's softer, more flexible, and you know, chewy. Behold the silicone teething necklace, a pendant you would be wearing, and one that will do wonders when you have a child in your arms.
15. Frozen Pacifier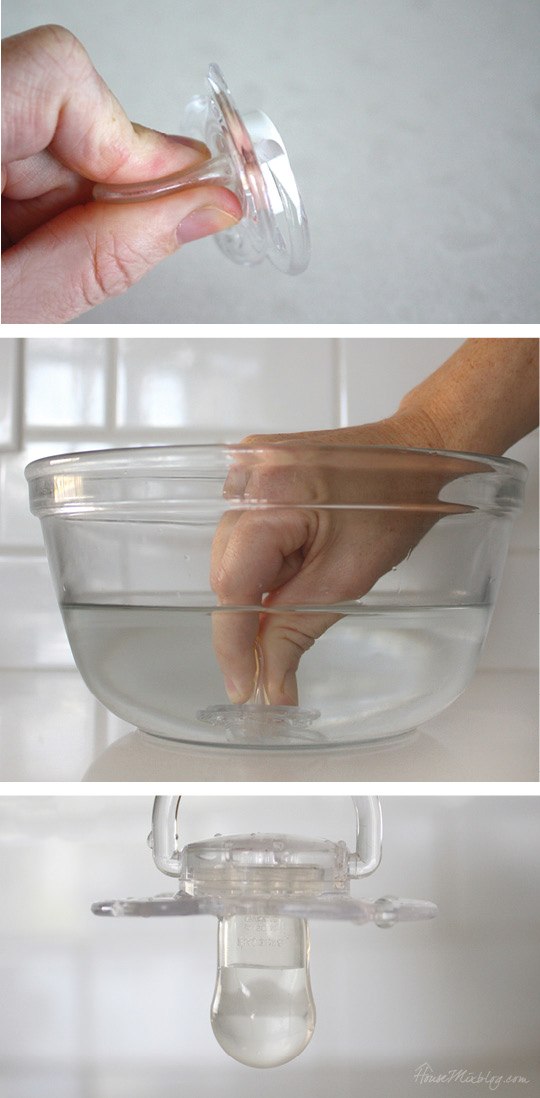 Going back to the good old pacifier, it can be a good idea to freeze it as another way the kid can chew on something cool. Just dip the old piece of rubber into some water and let it stay in the freezer until it does its thing. And wouldn't you know it, the rest is even simpler.
16. Roll-On Teething Essential Oil Blend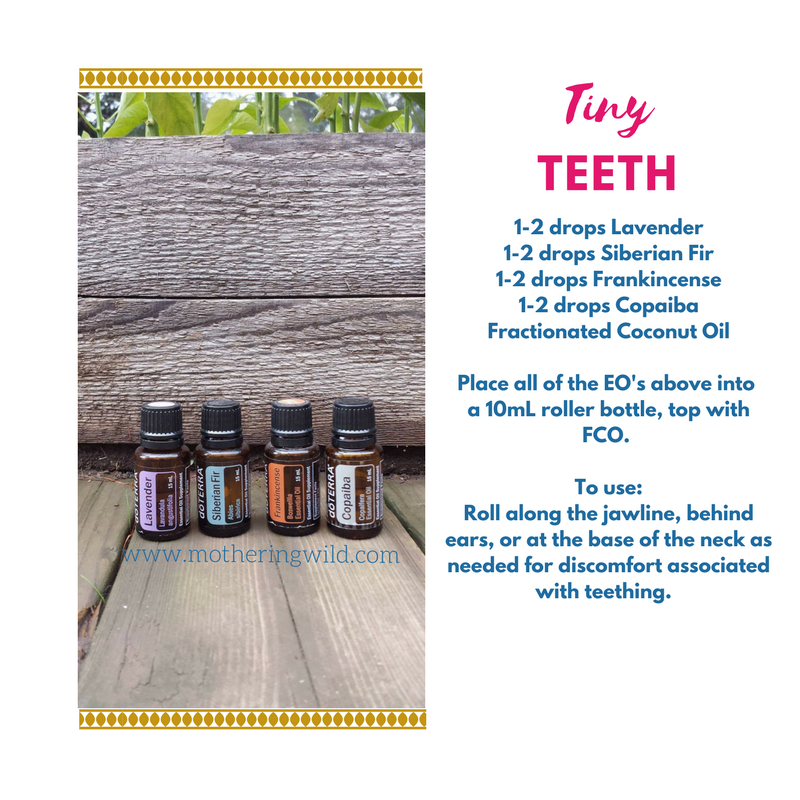 And finally, here is the mother of all blends. It's a roll-on principle that is actually not used on the teeth or gums, but the external parts, such as the face, the jaw, the neck etc. Even if you don't get the dosages right, essential oils can do no harm.
Time really flies when you're talking about something you love, and honestly, who doesn't just adore babies? We simply couldn't resist making a teething biscuit or popsicle, or even a modified pacifier. What are your thoughts? By all means, share them with us in the comments.