Little girls start asking for haircuts and hairstyles as early as 1 year old. By the time they are two, most of them ask their mothers to style their hair. Well, with that in mind, we have some ideas what to do with toddler's hair.
We have ideas for short hair, medium-length hair, and even long hair. Try some of our ideas for a dream come true easy hairstyles for toddler girls.
1. Middle Parted Straight Shoulder Length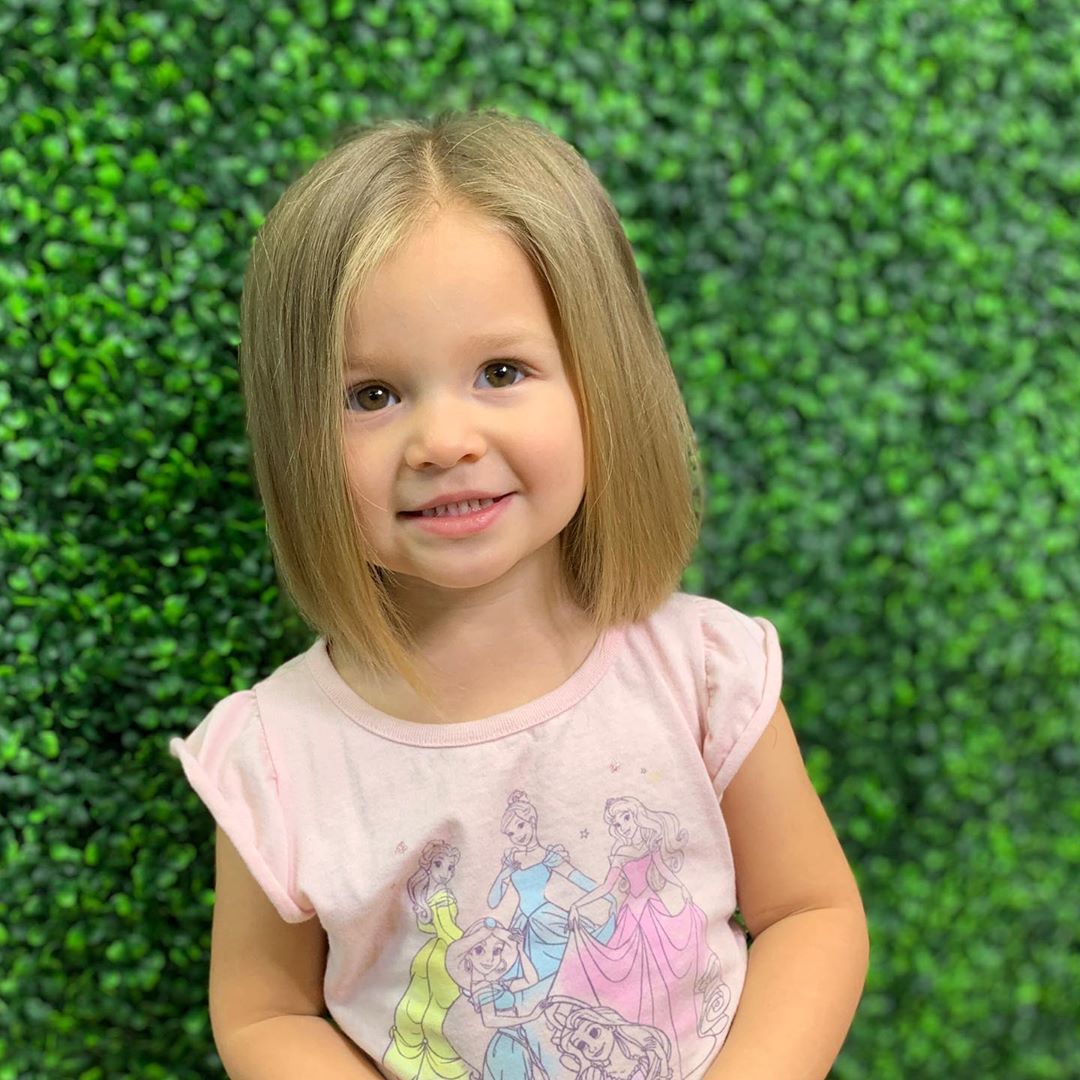 The bob is always a cute and adorable idea. All you have to do is comb your girl hair midway through her hair. Part it in the middle, and you are set to go. Look at that young and happy child.
2. Top Twisted Braid Into Top Bun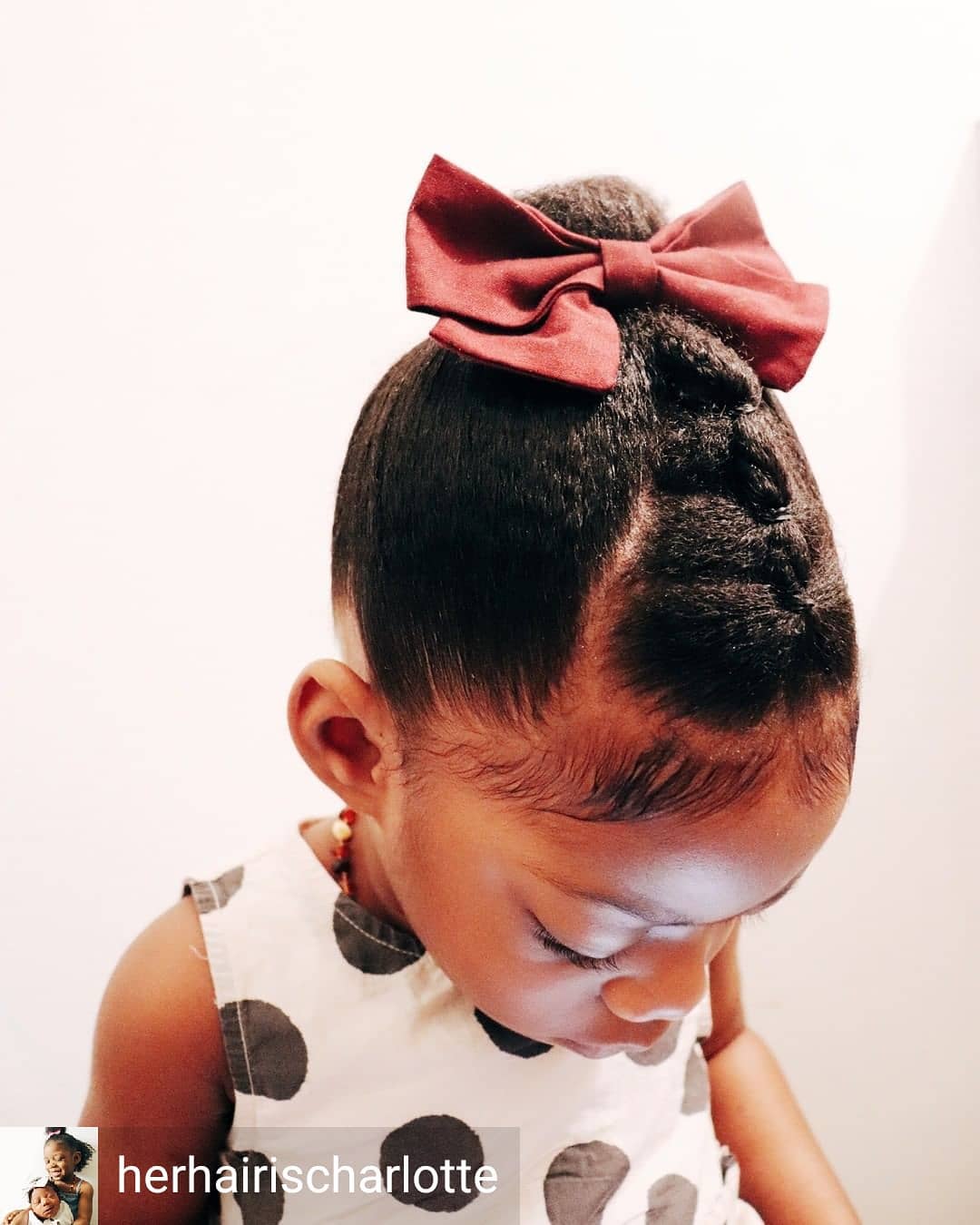 Little girls love buns, braids, and pony tails. Here is an idea for a top twisted braid. The star of this hairstyle is the bow on top of it. Remember, the cuter the bow, the better the hairstyle looks.
3. Headband Braid With Ponytail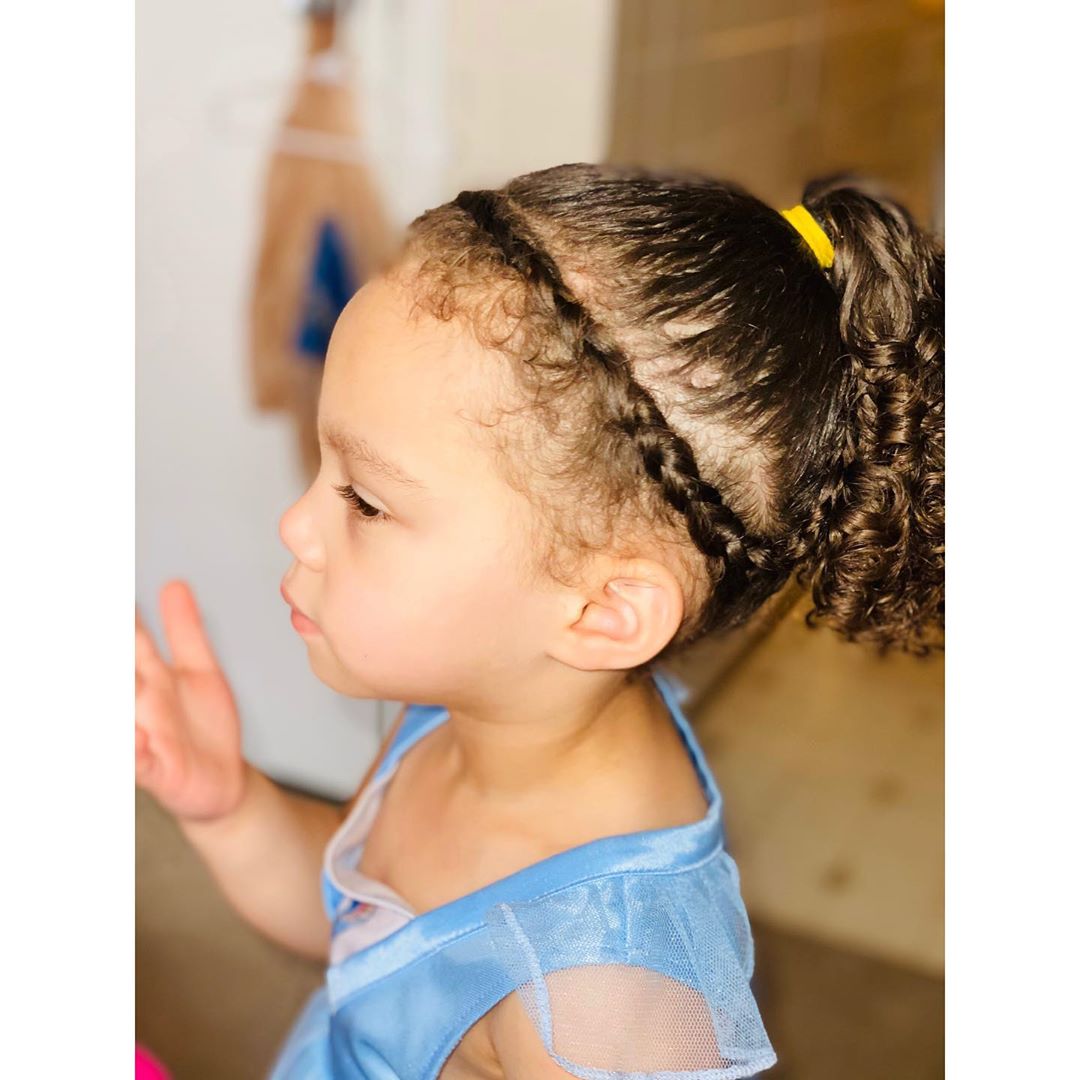 We talked about ponytails, right? Well, here is one way to do a ponytail different than most girls. Be careful, young girls are very sensitive about it. They want to be different and unique. Your little princess will stand out from the crowd in kindergarten and daycare.
4. Natural Fohawk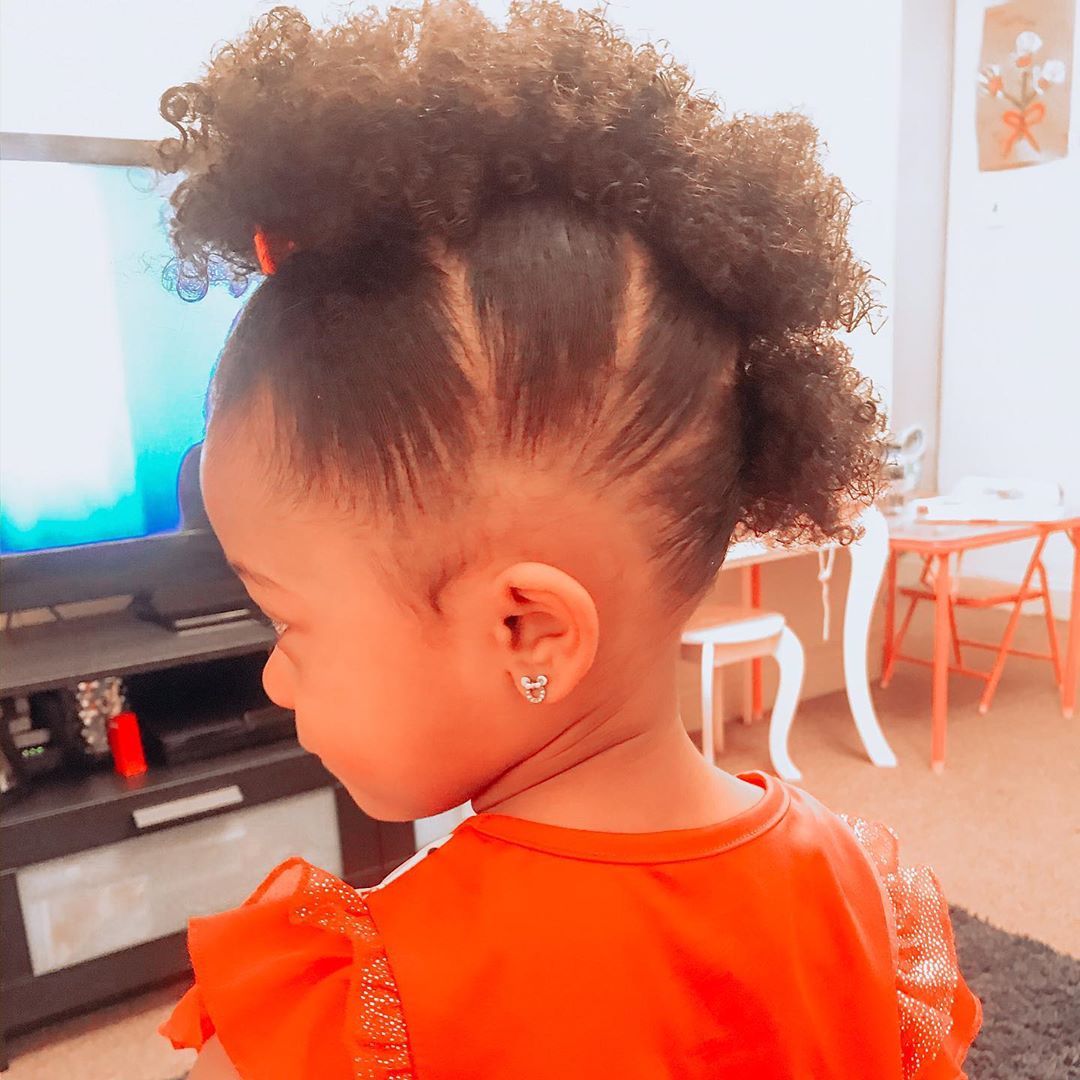 If your little girl is blessed with dense and curly hair, you just have to do a Fohawk. It is a shortened version of a faux Mohawk. Rebellious, bold, and urban hairstyle, perfectly suited for young girls.
5. One Stand Pull Through Braid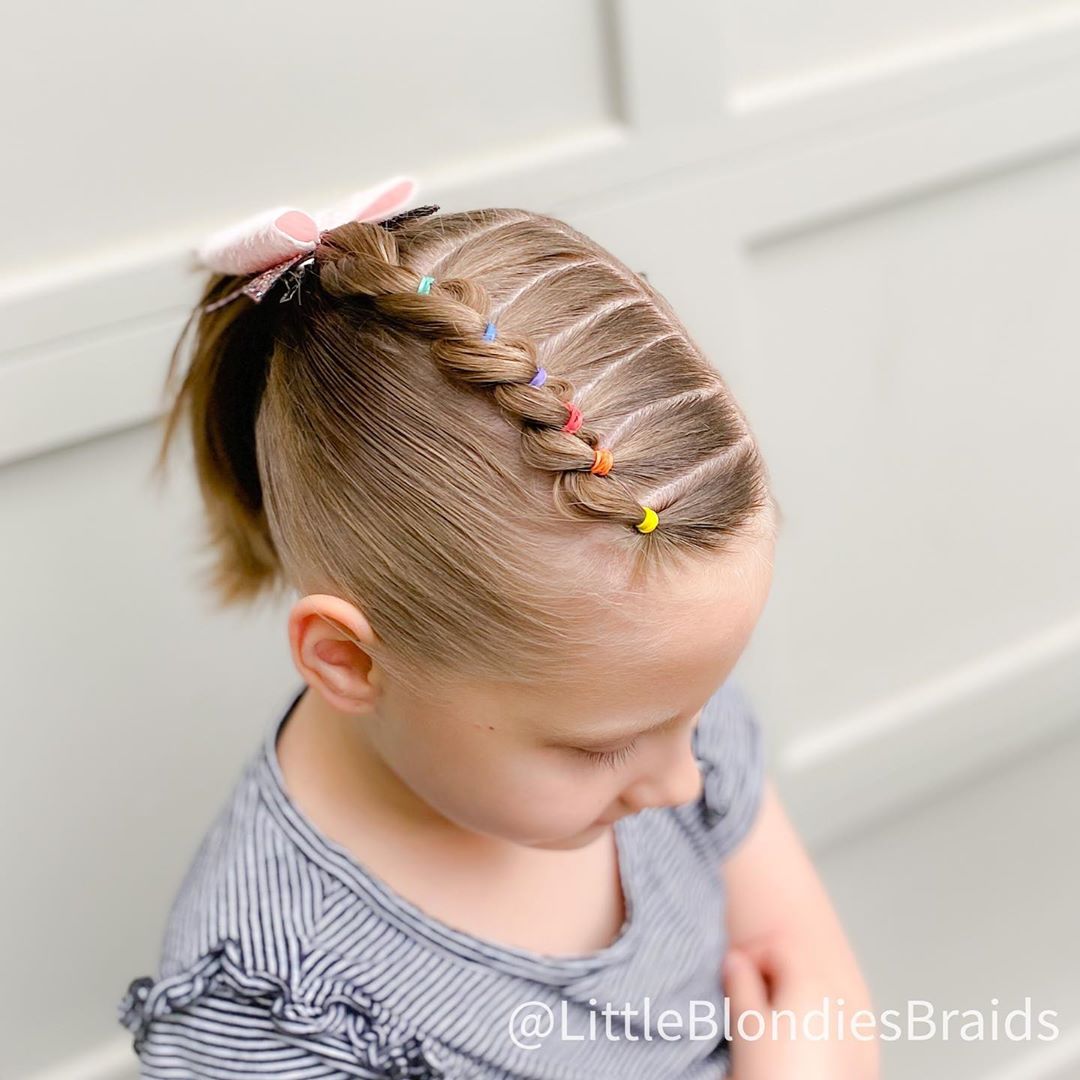 Some girls want to look bold, others like to look elegant and stylish. Well, if your baby girl falls into the latter category, braids are the way to go. But an elegant braid that will give her a more sophisticated look.
6. Loose Space Buns With Long Side Bangs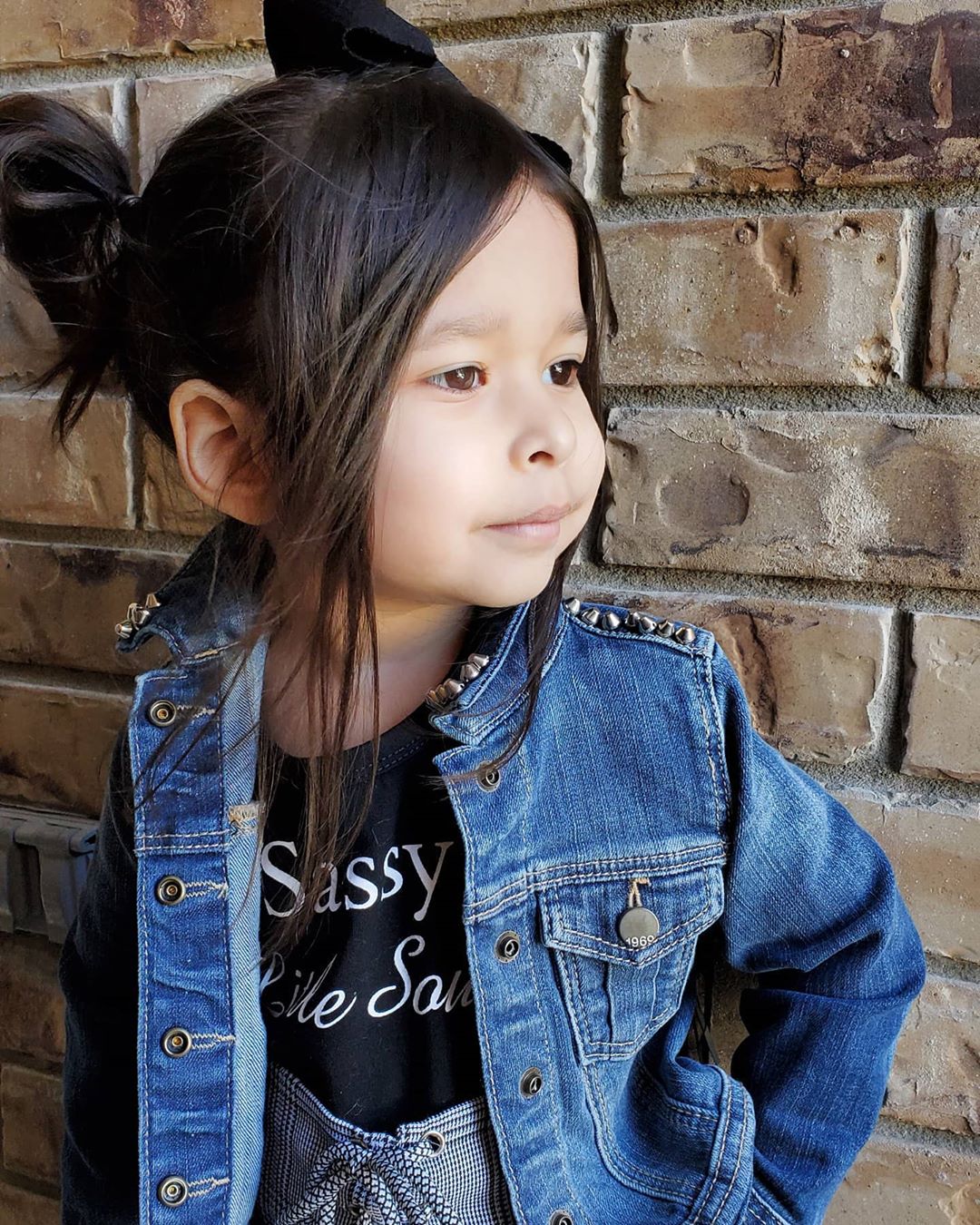 This girl looks like she came out of a magazine cover. She is so cute and beautiful, you just want to follow her on Instagram. Well, your baby can look like this as well. Check the tutorial.
7. Dutch Pigtail Braids
Pigtail braids are the quintessential toddler girl hairstyle. You just have to make them at least once. Yes, they take up a lot of time. But the end result is so good, you forget the time you spent making it. Let your girl look like a royal family kid.
8. Braid Wrapped Ballerina Bun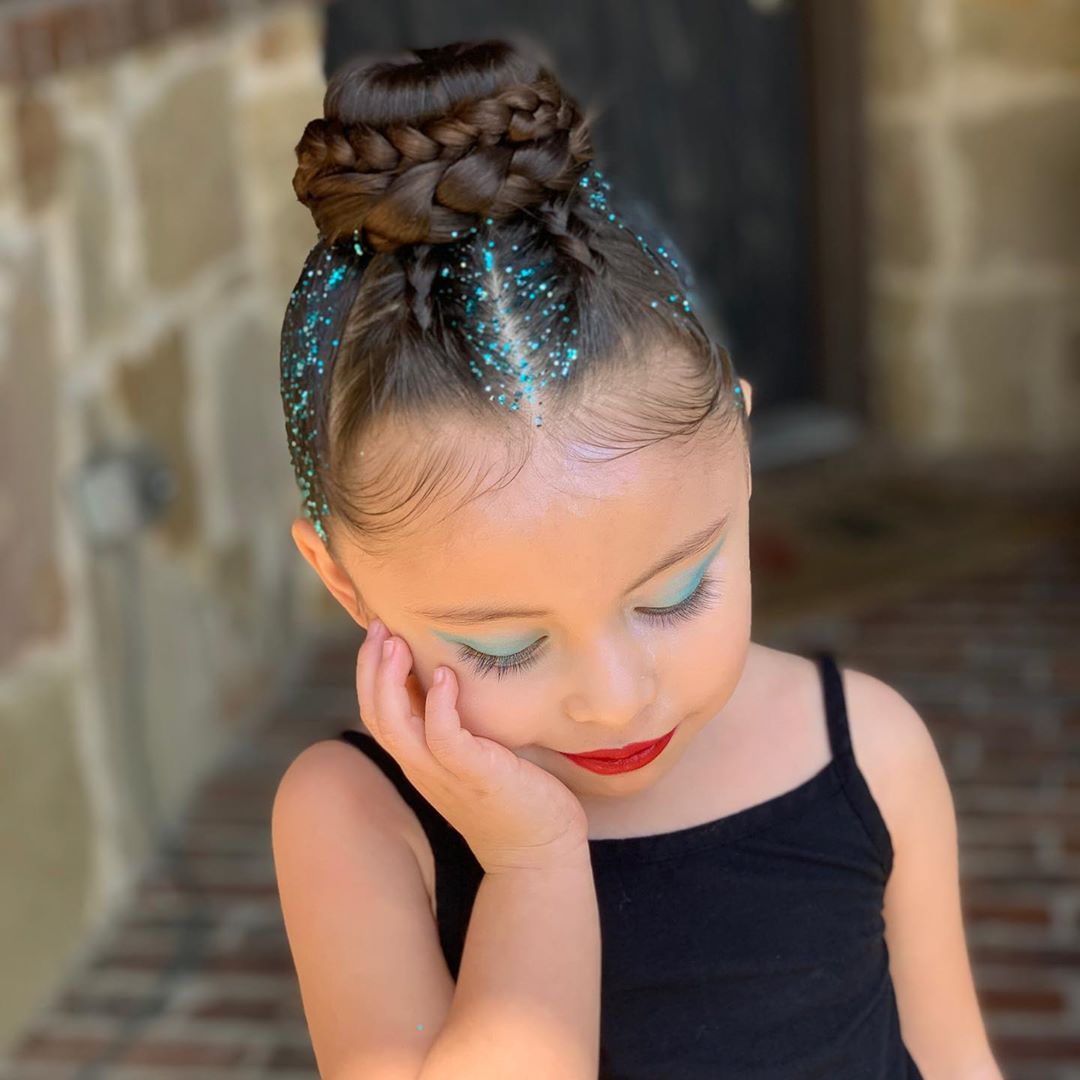 Ballet dancing is a popular activity for young girls. Even if your girl doesn't go ballet dancing, she can look like a ballerina. And this hairstyle will help her get there. This might surprise you, but you can make it in a matter of minutes.
9. Half-Up Ponytail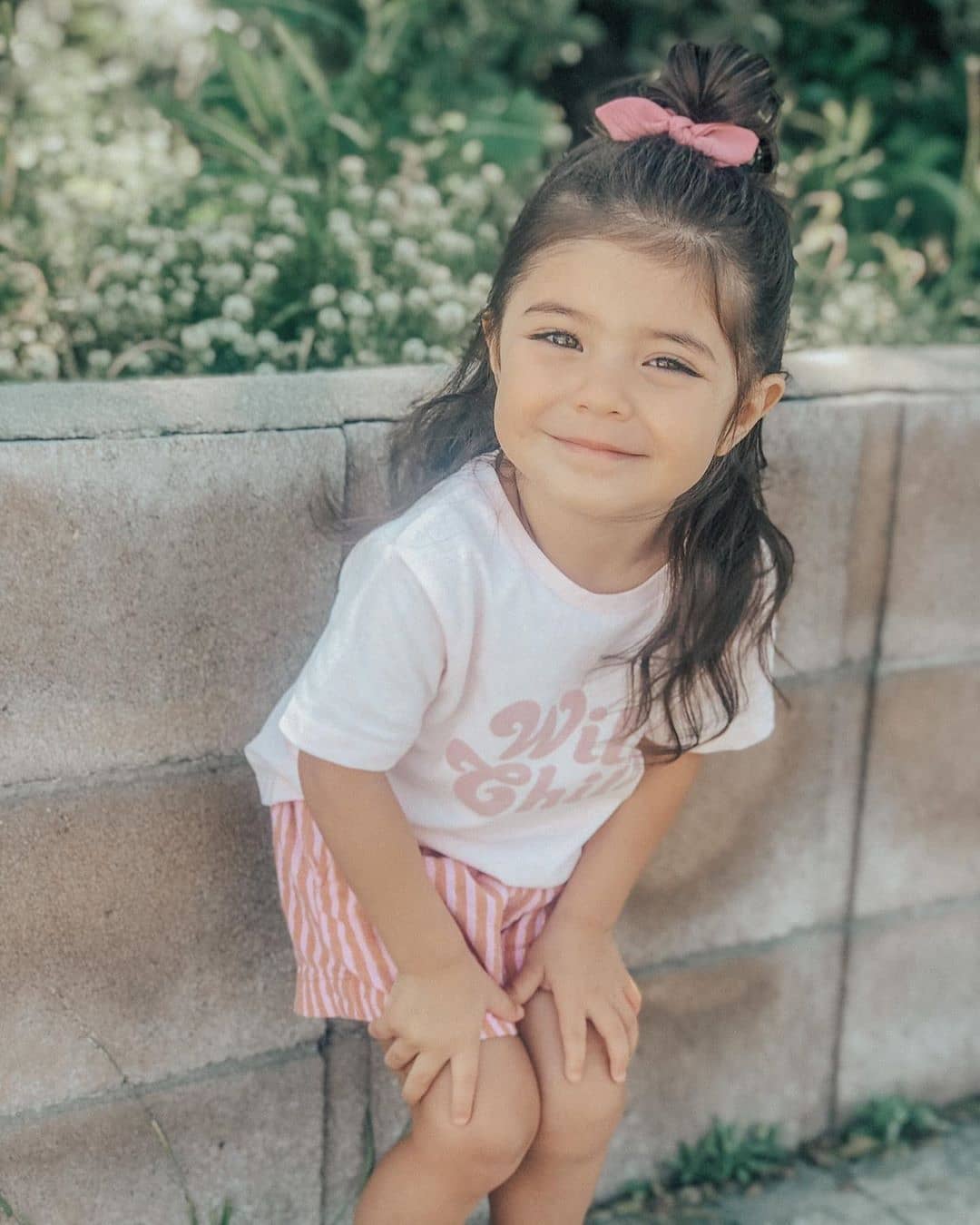 We adults love casual looking hairstyles. Or as some call it, the no-effort hairstyles. Well, your baby girl loves the look as well. It is casual and beautiful at the same time.
10. Side Inner Braids Three Ways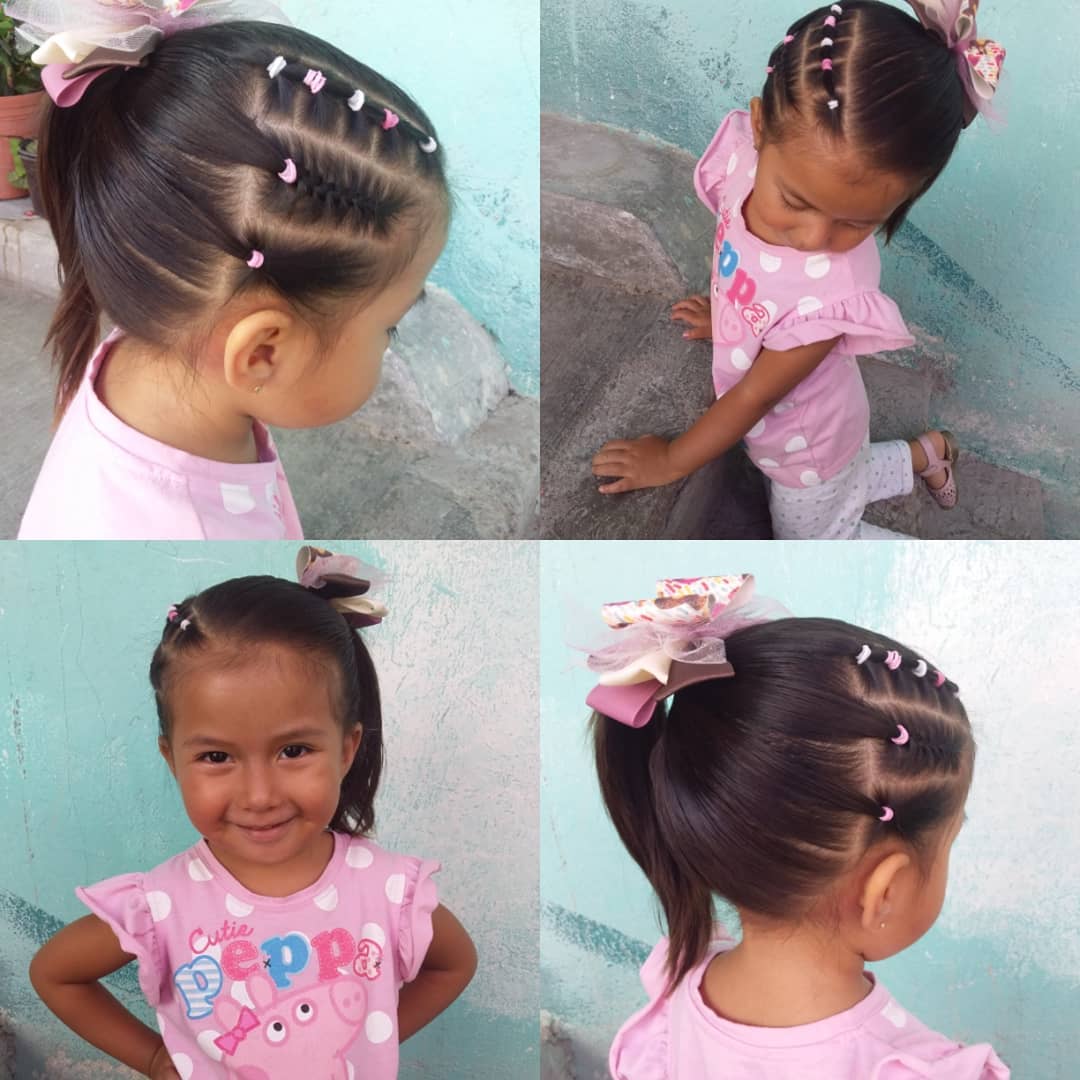 Side braids can go multiple ways. You can make them look more rock-style music inspired. Or in this case, elegant and stylish. Perfect for a daycare photoshooting.
11. Four Bubble Buns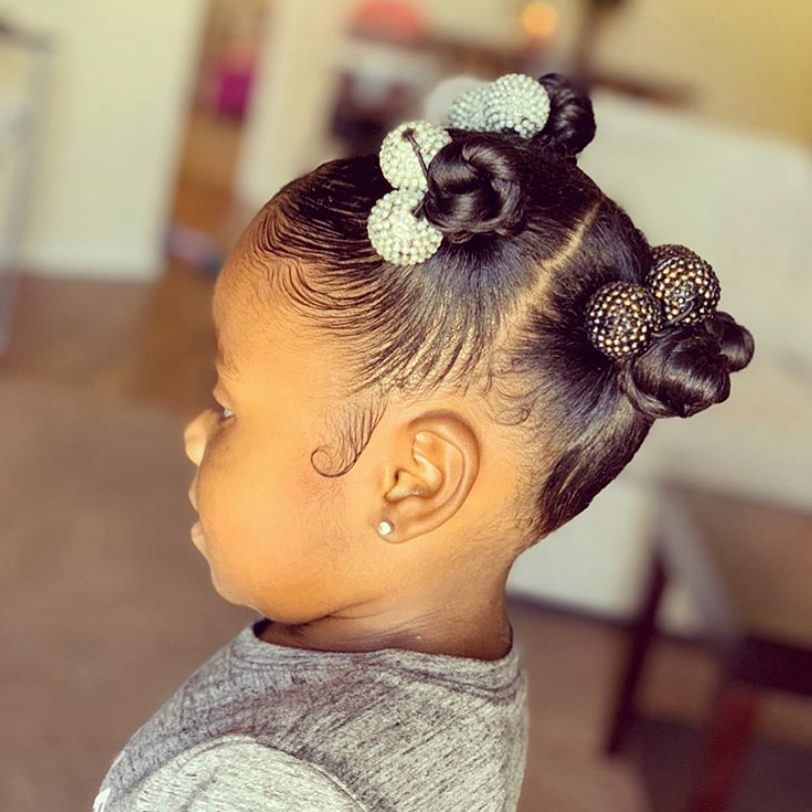 Buns take care of the excess hair problem. Young girls run around, and they might get into troubles. Buns keep their hair protected and in place.
12. Side Flower Braid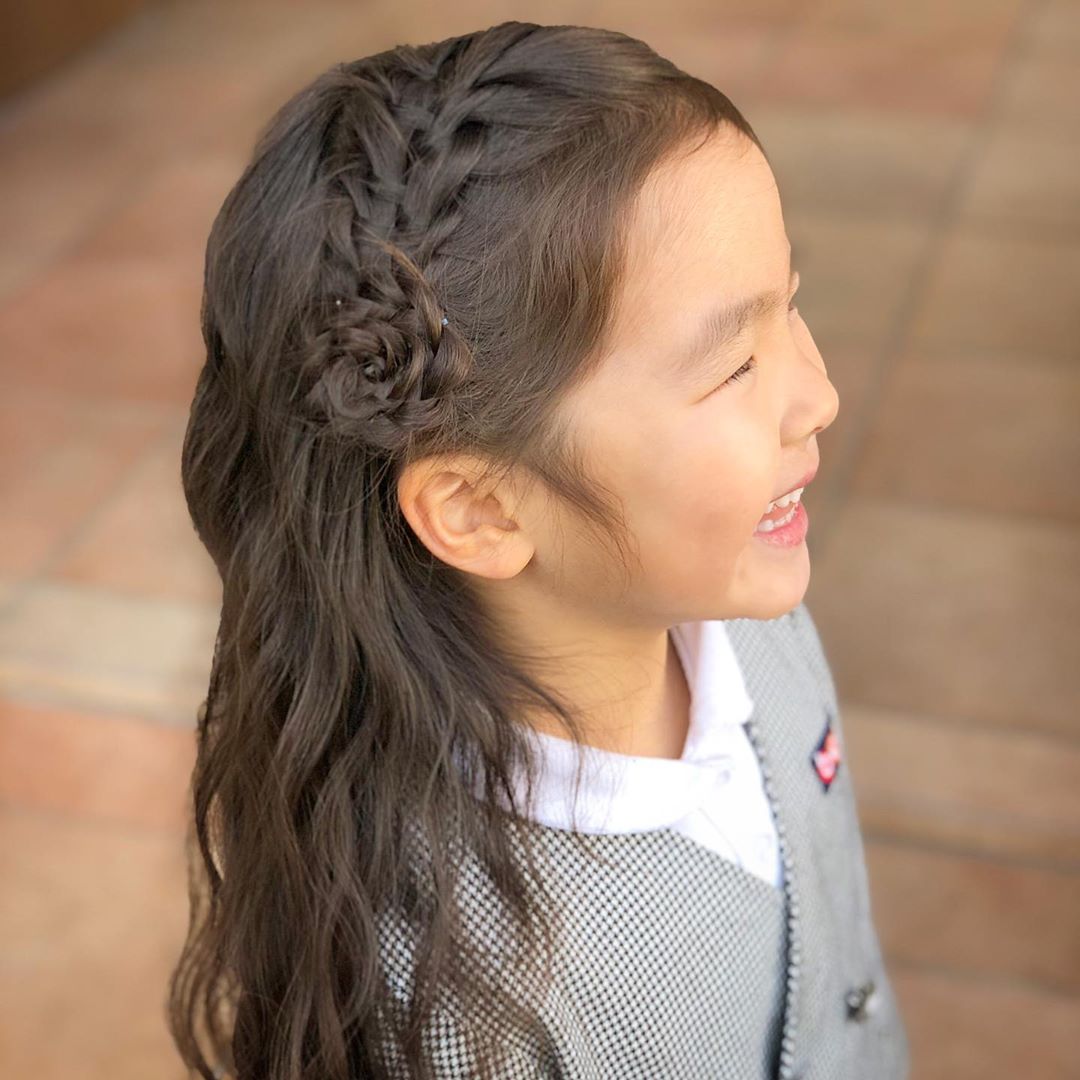 The flower braid is among the most beautiful braids. It is loose-fitting, casual, elegant, and stylish. You can rock it during daytime or nighttime. And it reveals that beautiful face and eyes of your toddler.
13. Natural Updo Front Top Knot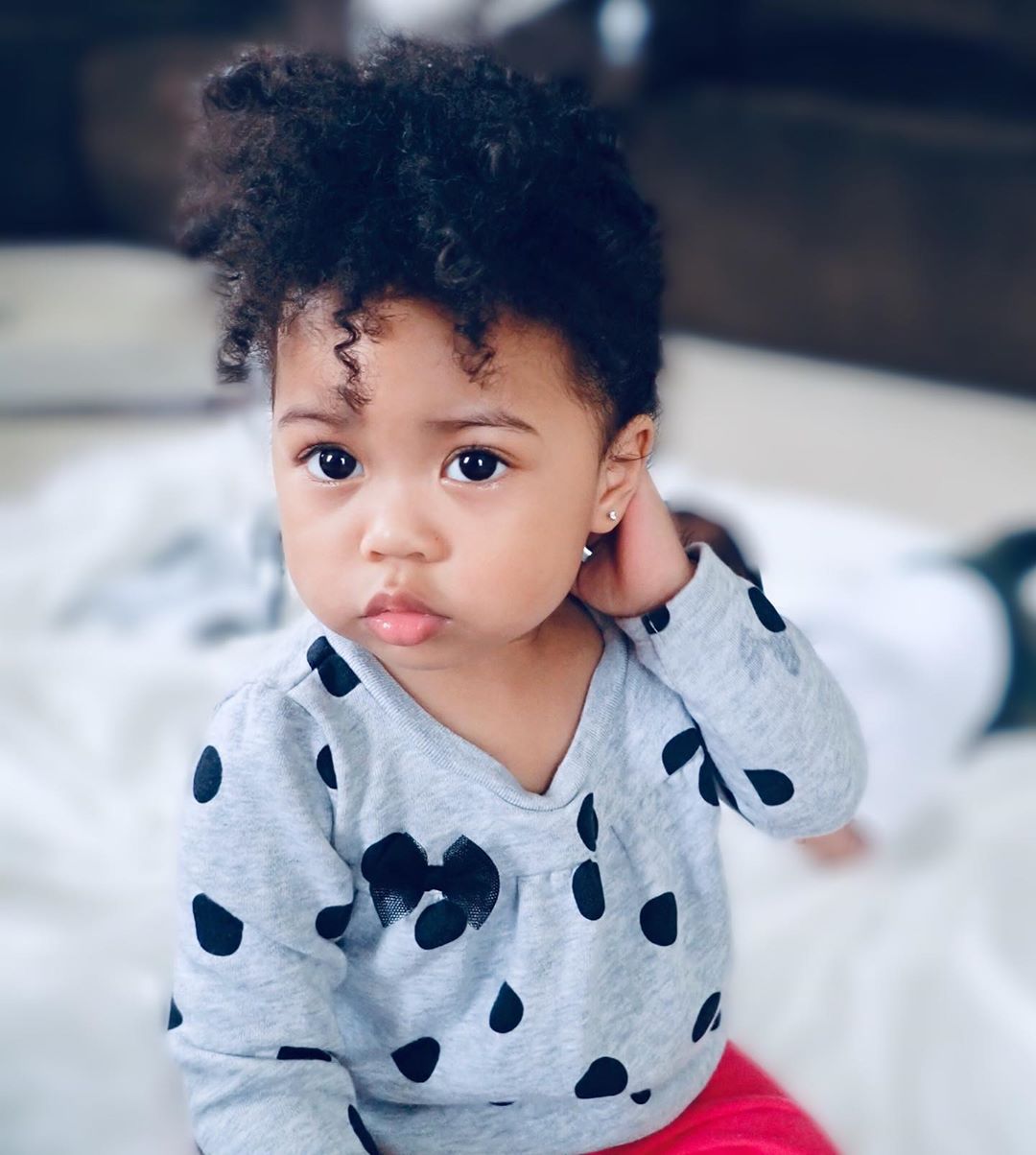 Now, this is a baby girl coming right out of a movie. She has an urban hairstyle and she rocks it with pride. She is a queen of the city looks.
14. Loose Wavy Shoulder Braid With Side Barret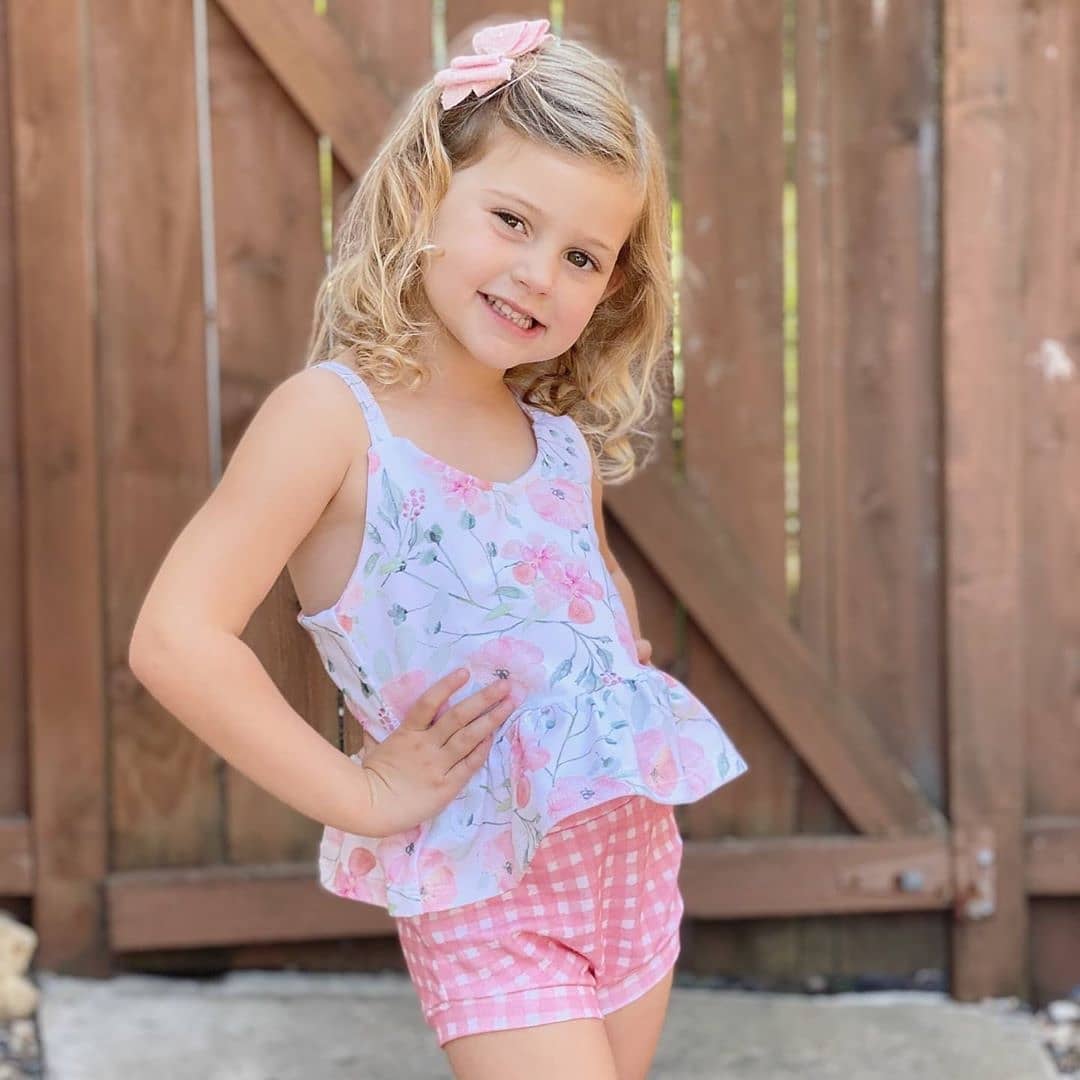 For a day outside when your girl wants to play, make her some loose braided hairstyle. Let her wear her hair loose. She will look cute and adorable. And that is a look for a 5-year old girl.
15. Top Bubble Pigtails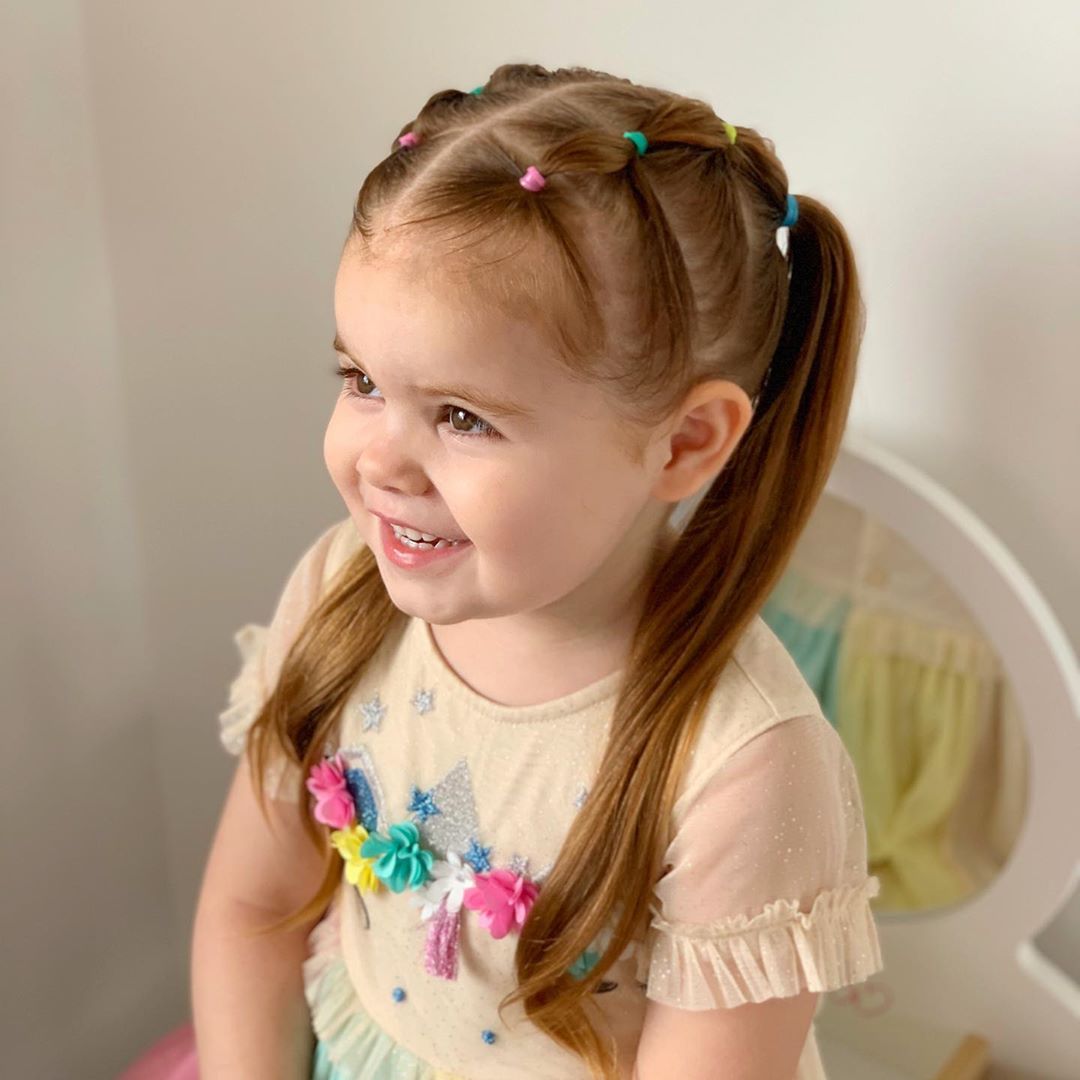 We said before pigtails are a must-have during kindergarten days. Girls love it. But they love the time spent with their parents even more. Making your girl's hairstyle is a perfect opportunity for bonding time.
16. Half-Up Top Pigtails On Natural Hair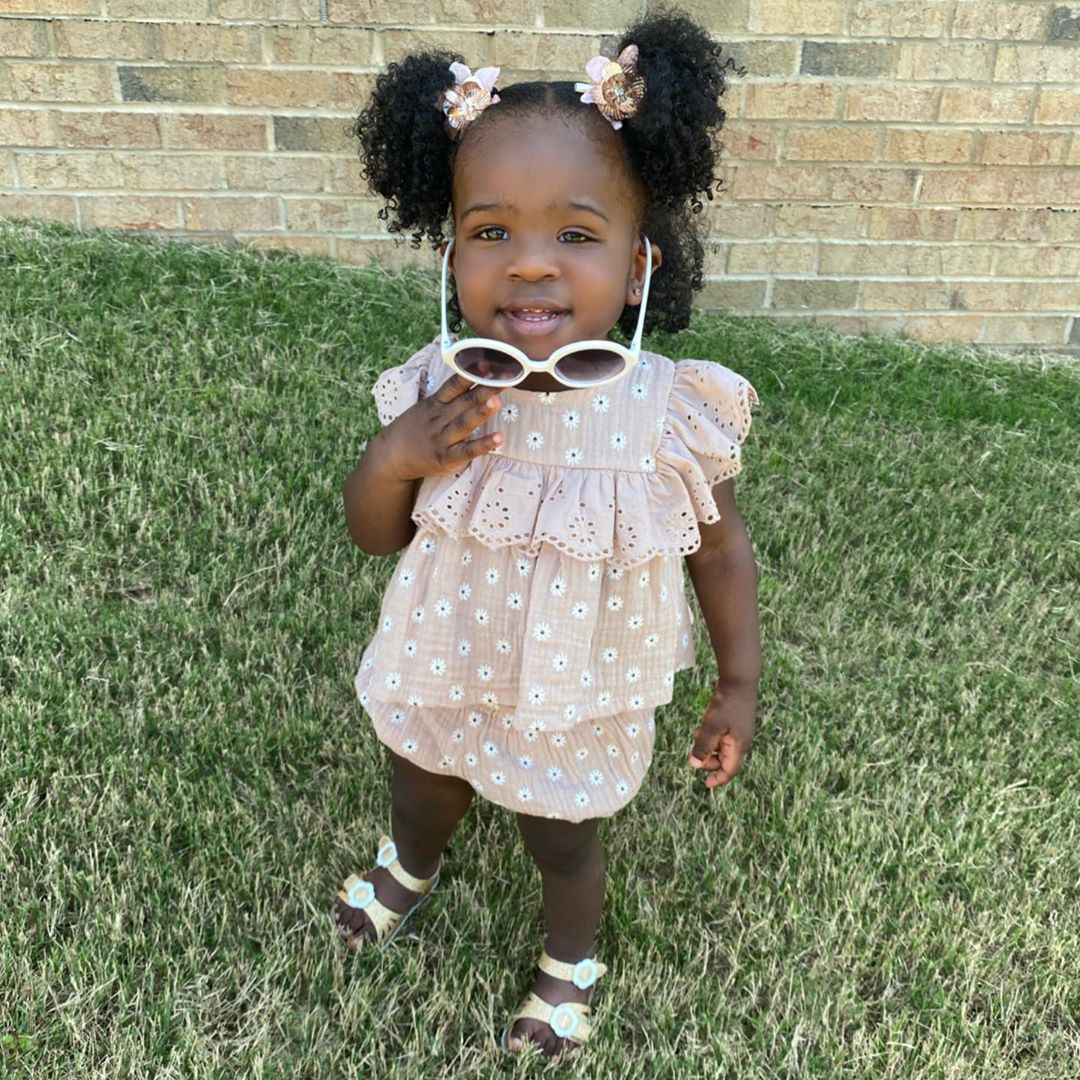 Natural curly hair looks amazing in pigtails. With some half-up top braids and buns, your little baby will look even more elegant and stylish.
17. V-French Braids Into Braided Buns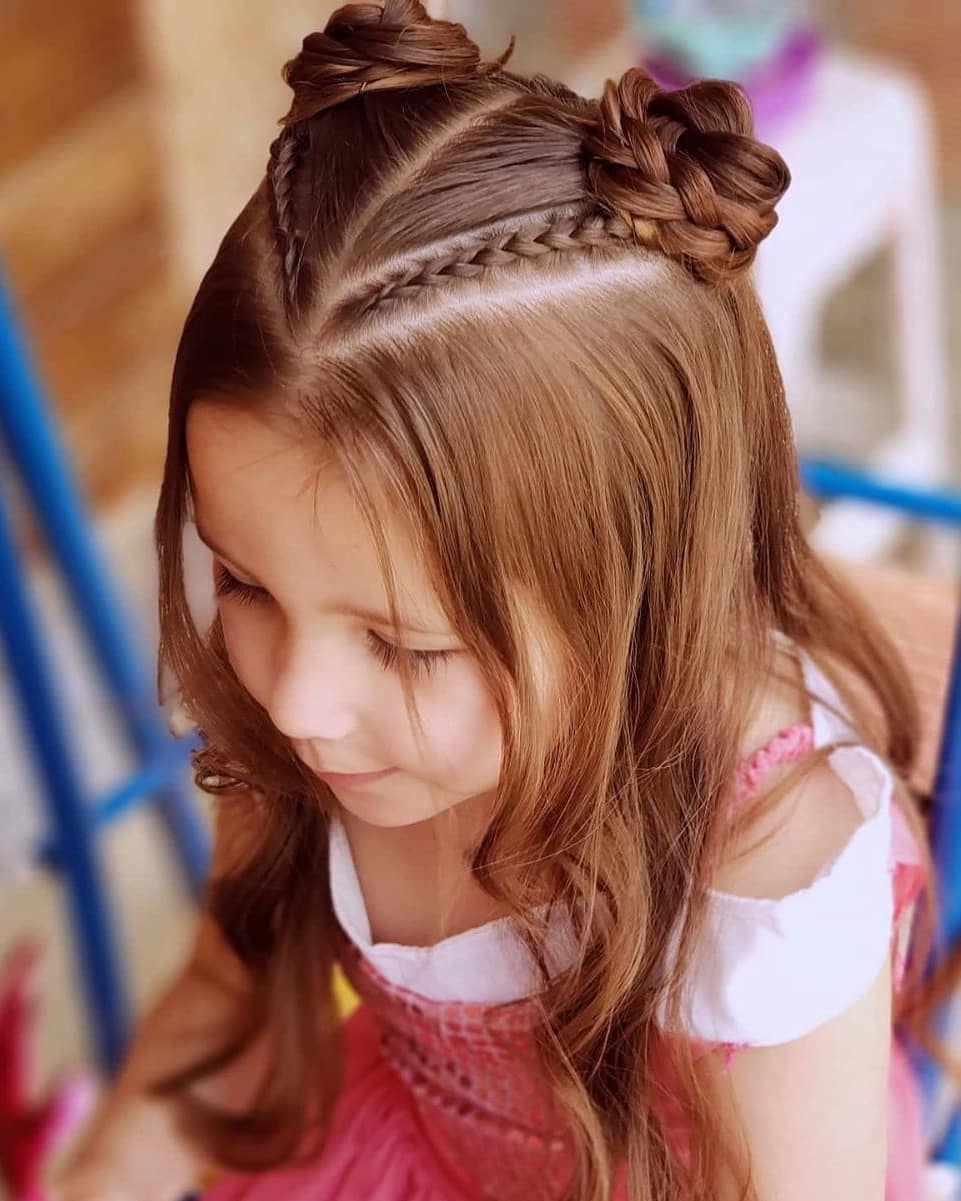 The French braid serves as the base for all other braiding hairstyles. If you know the French braiding style, you can easily do anything else. And there are many variations of the French braiding. Here is a more elegant take on the French braids.
18. Short Bob With Bangs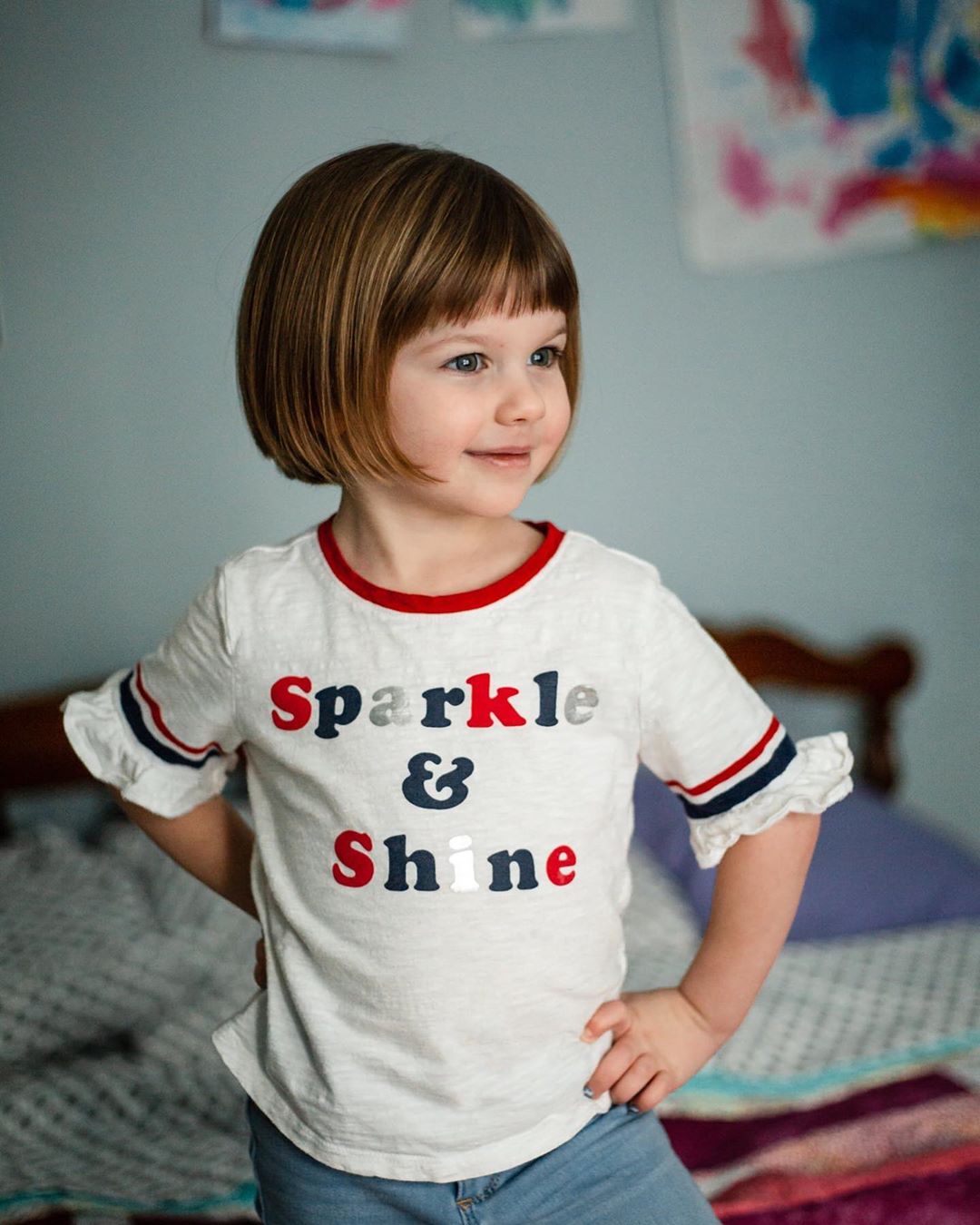 We started off the list with a bob hairstyle. And here we have another bob hairstyle. This time we go with bangs as well. This hairstyle might cover the face a bit more, but it is still a cute and adorable hairstyle. True childish hairstyle.
19. Bow Top With Half-Up Style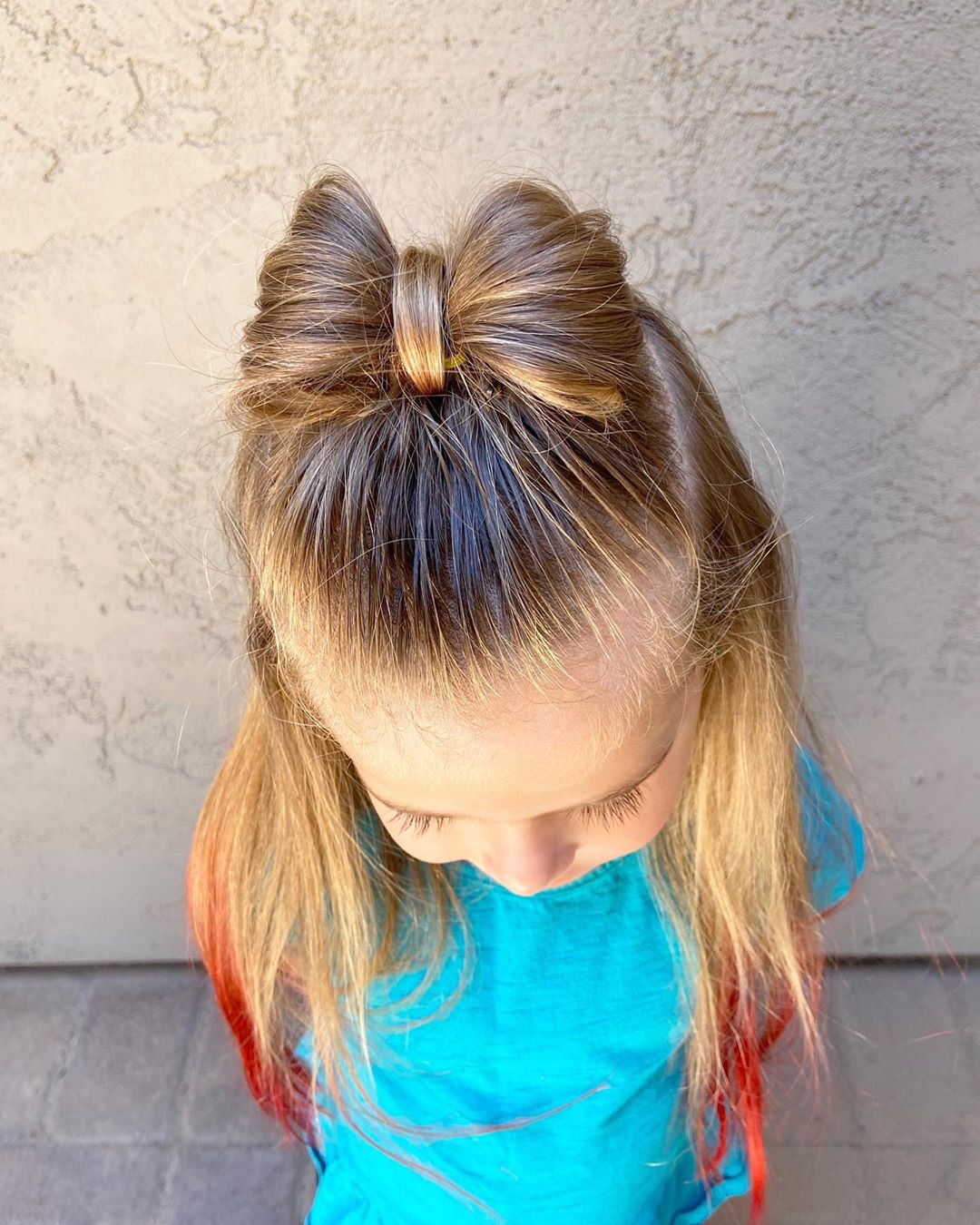 You don't always have to have a bow to tie the hairstyle up. You can also create a bow out of hair. Here is a tutorial if you like to achieve it.
20. Triangle Part Box Braids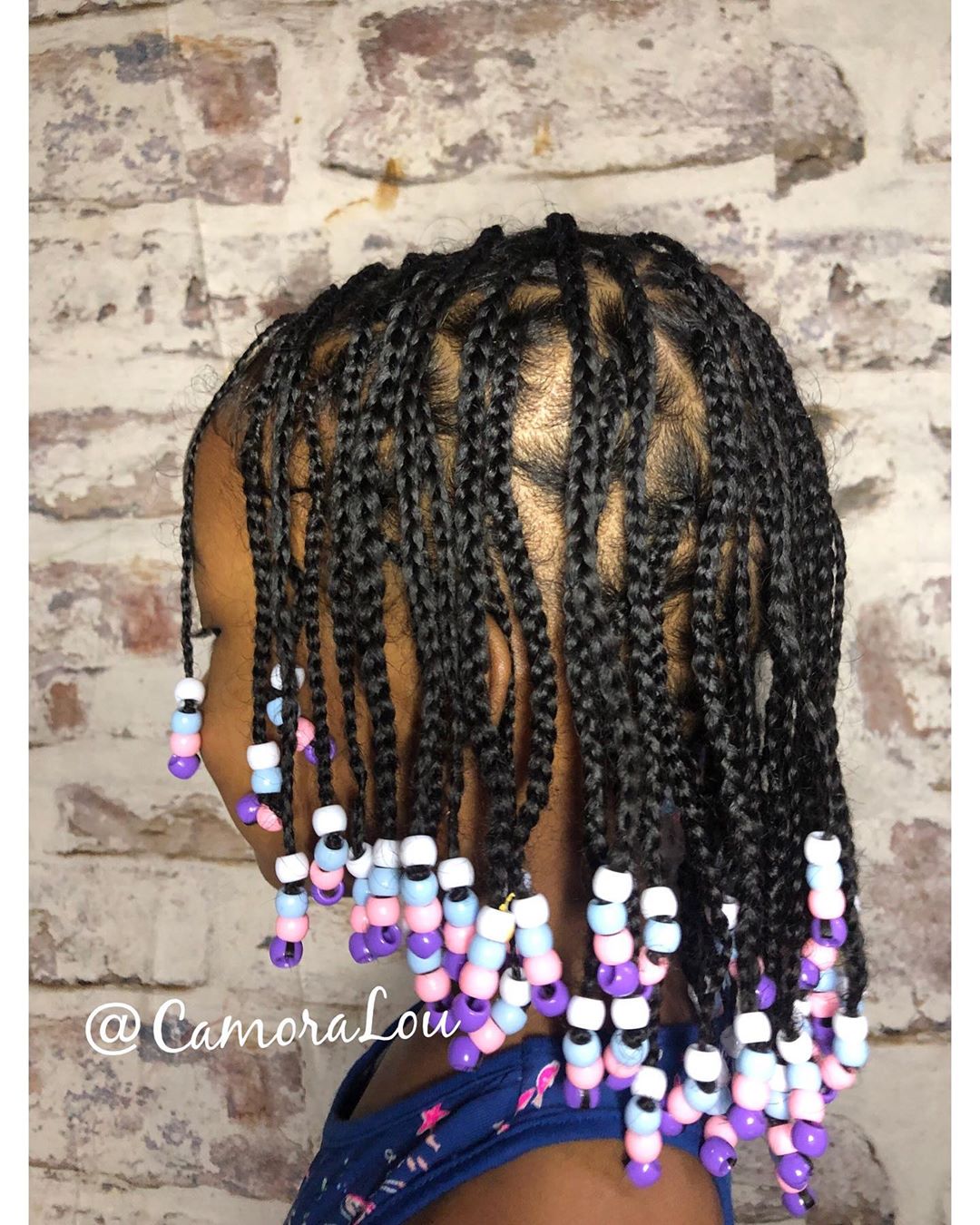 We usually see these hairstyles on African-American girls. But they are more versatile. White girls can have them as well. Just go without the beads.
21. Twisted Top With Side Cornrows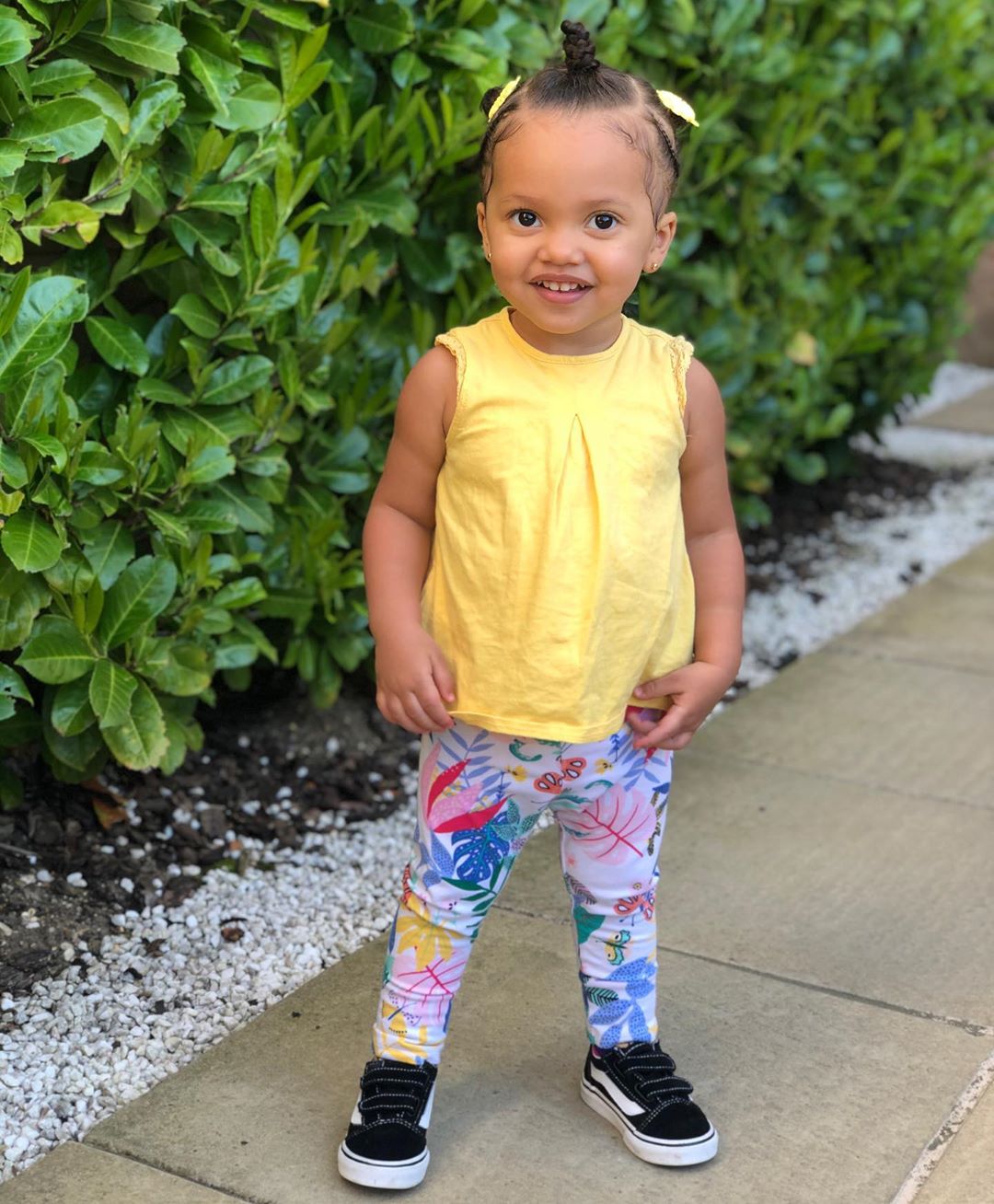 Now, this is one urban little girl. She is stylish and walks around with pride and dignity. And that is all thanks to the hairstyle.
22. Simple Ponytail With Micro Braid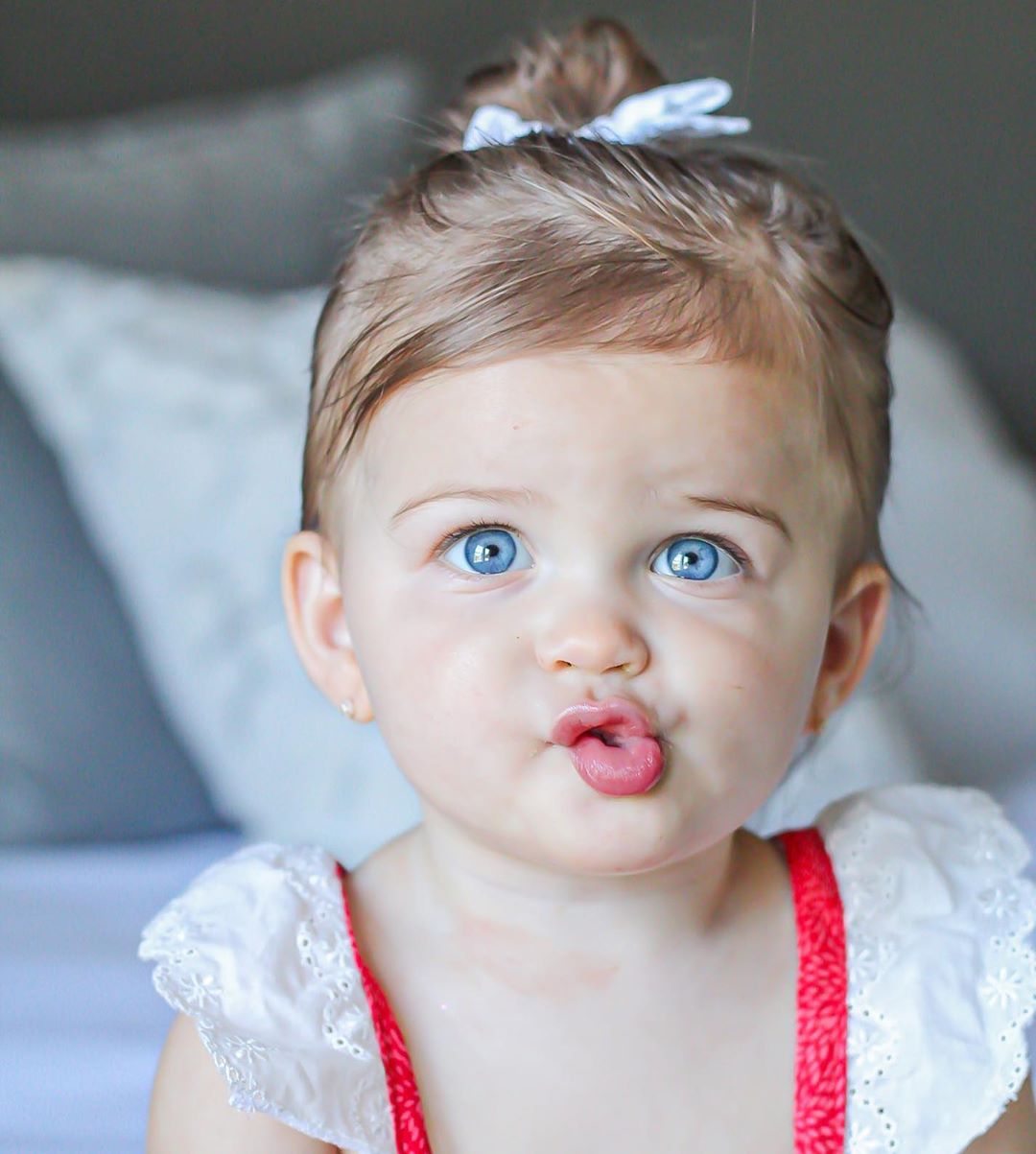 We finish off our list with one of the simplest hairstyles for little girls. And at the same time, it is one of the most stylish and elegant ones. The ponytail is definitely something you want to master as a parent to a toddler girl.
Well, that is all ladies and gentlemen. We have the hairstyles for your toddler girls. Now you have to put them into action and reality.