An ombré hair color is when your hair gradually blends from one color at the top to another towards the bottom. It comes from the French word that means "shadow" or "shade" and is one of the most popular ways to color your hair right now. It is a hair trend that has been dominating the fashion stakes for quite some time now. This natural method of blending two or more colors together so that they melt from one to the other works for a range of different natural hair colors, and looks gorgeous on any type of hairstyle, which is why we're so smitten with the style.
Gradient ombrés (sombré) is a great way to rock a low maintenance look that doesn't sacrifice style. Go bold, soft, colorful, or natural with endless choices. Thought you left ombre hair behind in 2012? Nuh-uh… Today we will talk about grey hair shade and how trendy it looks with ombre designs. We've rounded up 15 totally dreamy colors that prove grey dip dye hair is just as cool as ever. Forget everything you thought you knew about ombre, these styles are beautifully blended with no harsh lines or staggered shades involved. From silver that fades into pink, blue, green, to reverse ombre…there's a shade to suit everyone.
1.  Grey to peachy-pink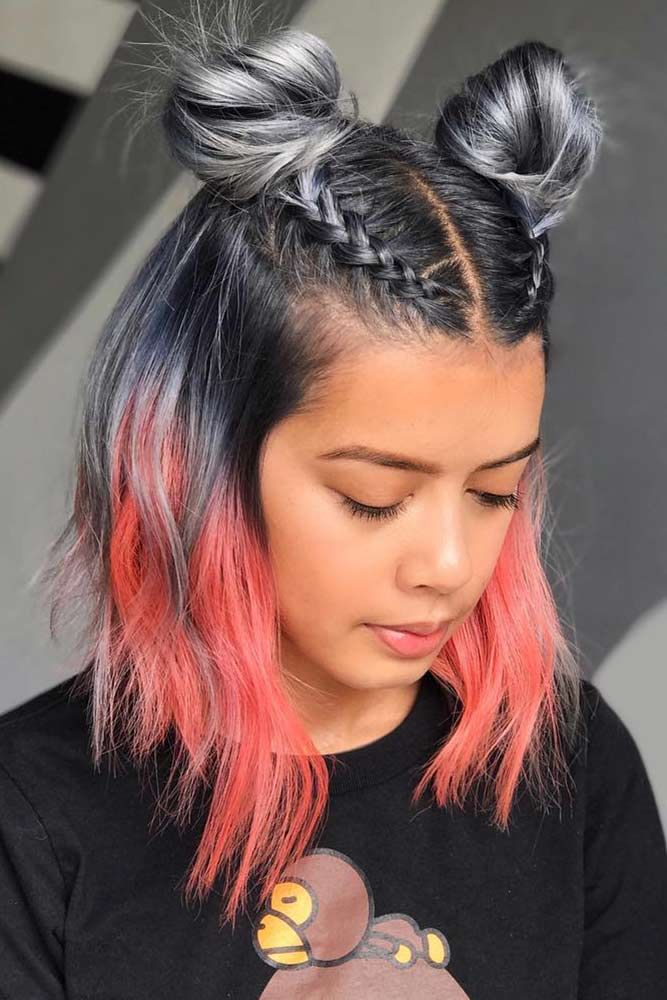 Ombré is an incredible technique that blends colors together effortlessly to create a truly stunning finish. On the other hand, grey hair shade is a perfect, neutral shade that blends well with every color, like peachy-pink for example. How cool and creative that looks, right? And these space buns complement the look even more.
2. Grey to blue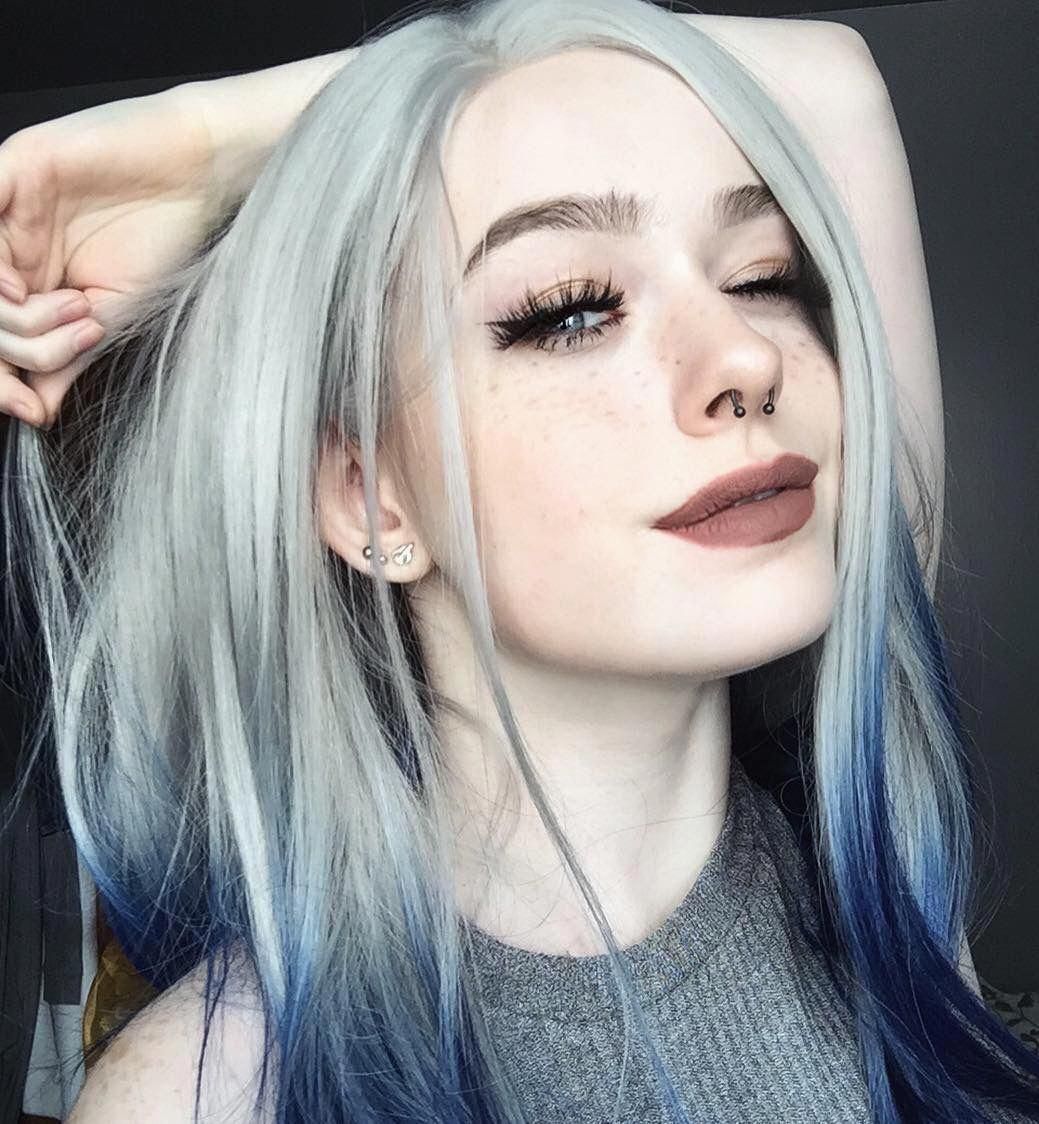 Silver hair shade is very trendy in the fashion industry. And it gives a very interesting overall look as well. Combined with blue color, this look is so icy and beautiful. It goes very pretty with pale-skinned girls, accentuating their face attributes even more.
3. Grey to green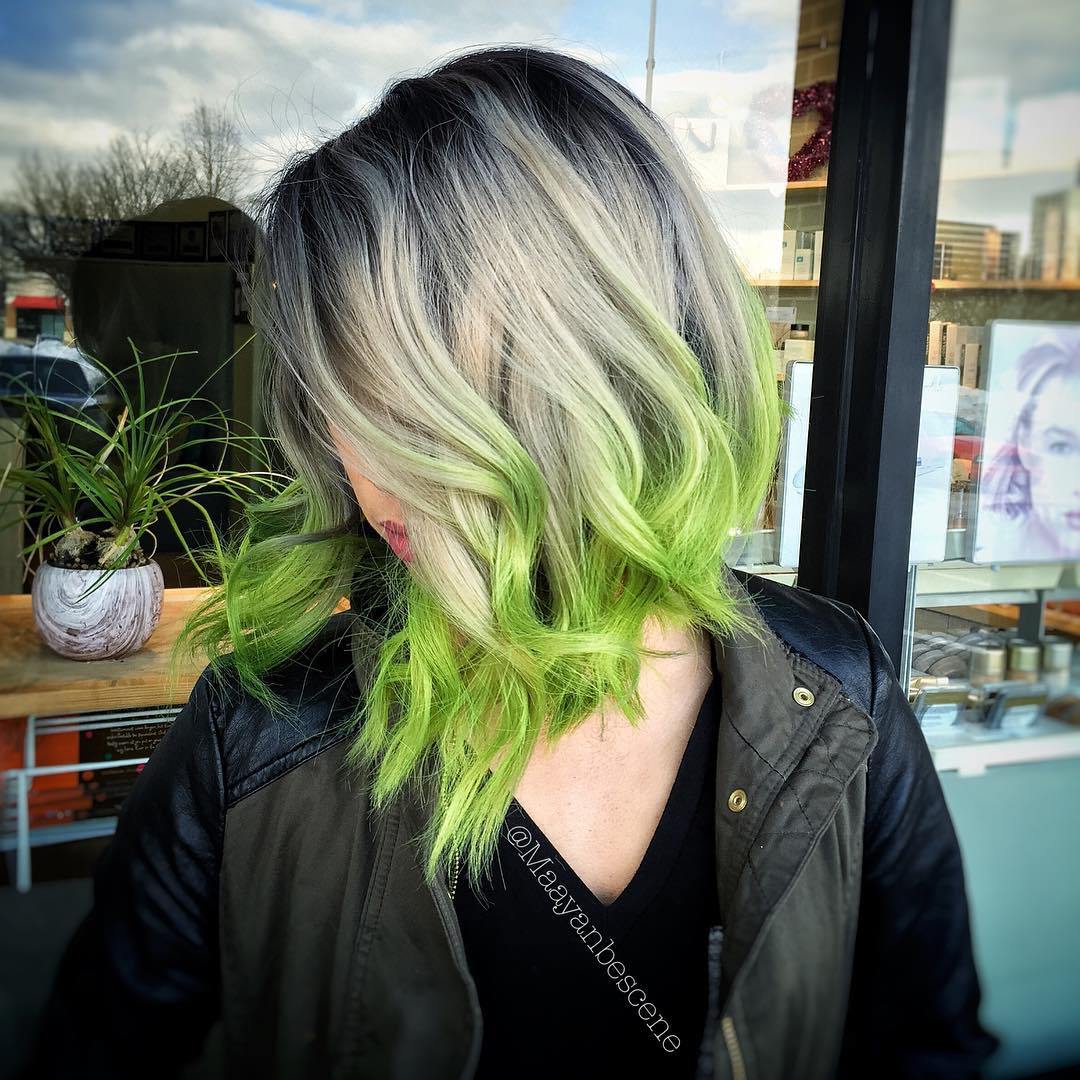 Ombré hair shows no signs of slowing down. And as you can see, there are very few rules involved. If you are fond of green color, blend it with grey for that perfect ombre hairstyle. You will look so artsy and edgy. It is a very interesting shade to combine with outfits and makeup. A new motivation for trying out different styles.
4. Grey to rose-pink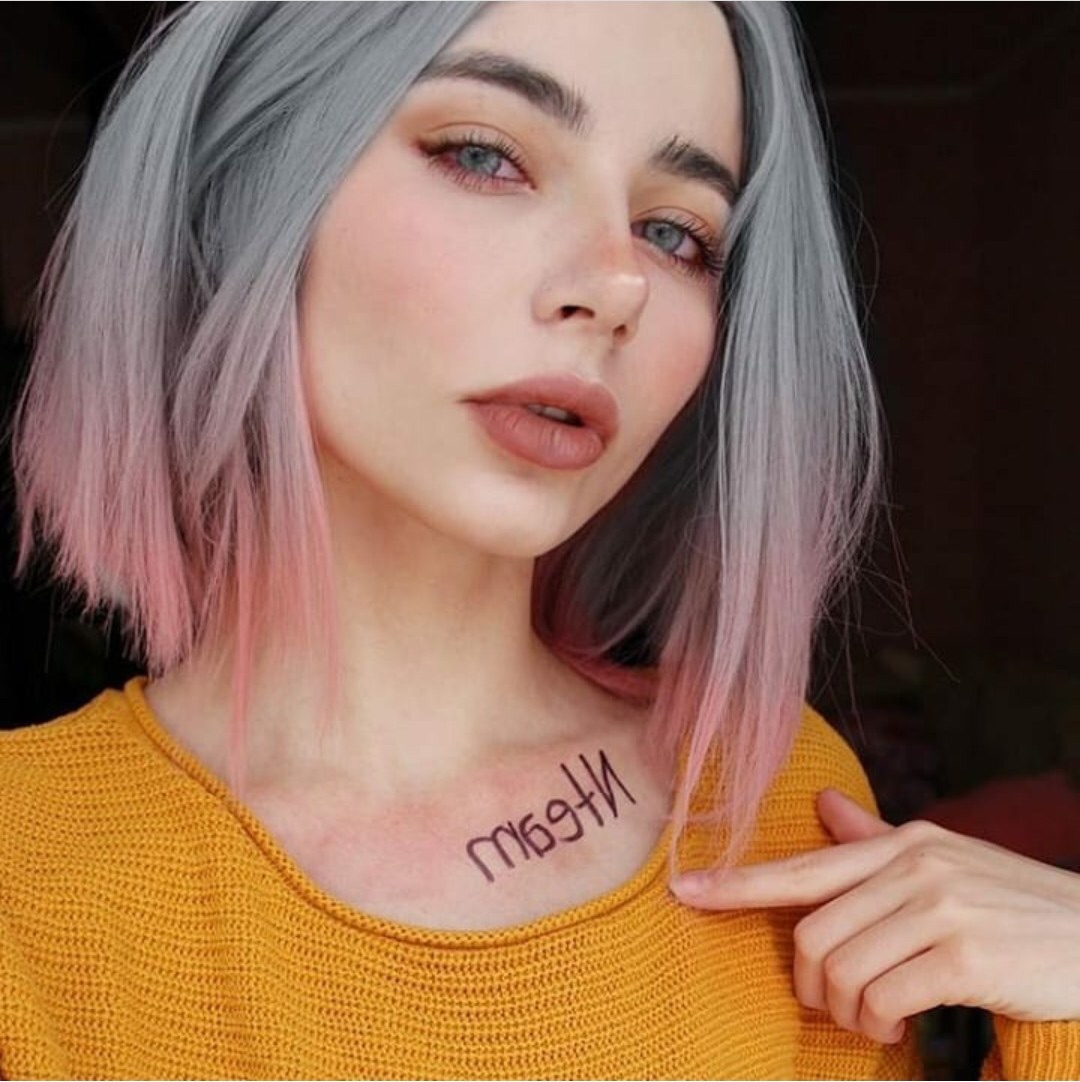 As we all know by now, this trendy style requires one hair color at the roots that eventually becomes a different shade at the ends. For example, grey and rose-pink. A very soft combination of colors that ends up with magical results. And not to mention how cute this ombré hair would look like in different hairstyles.
5. Grey to purple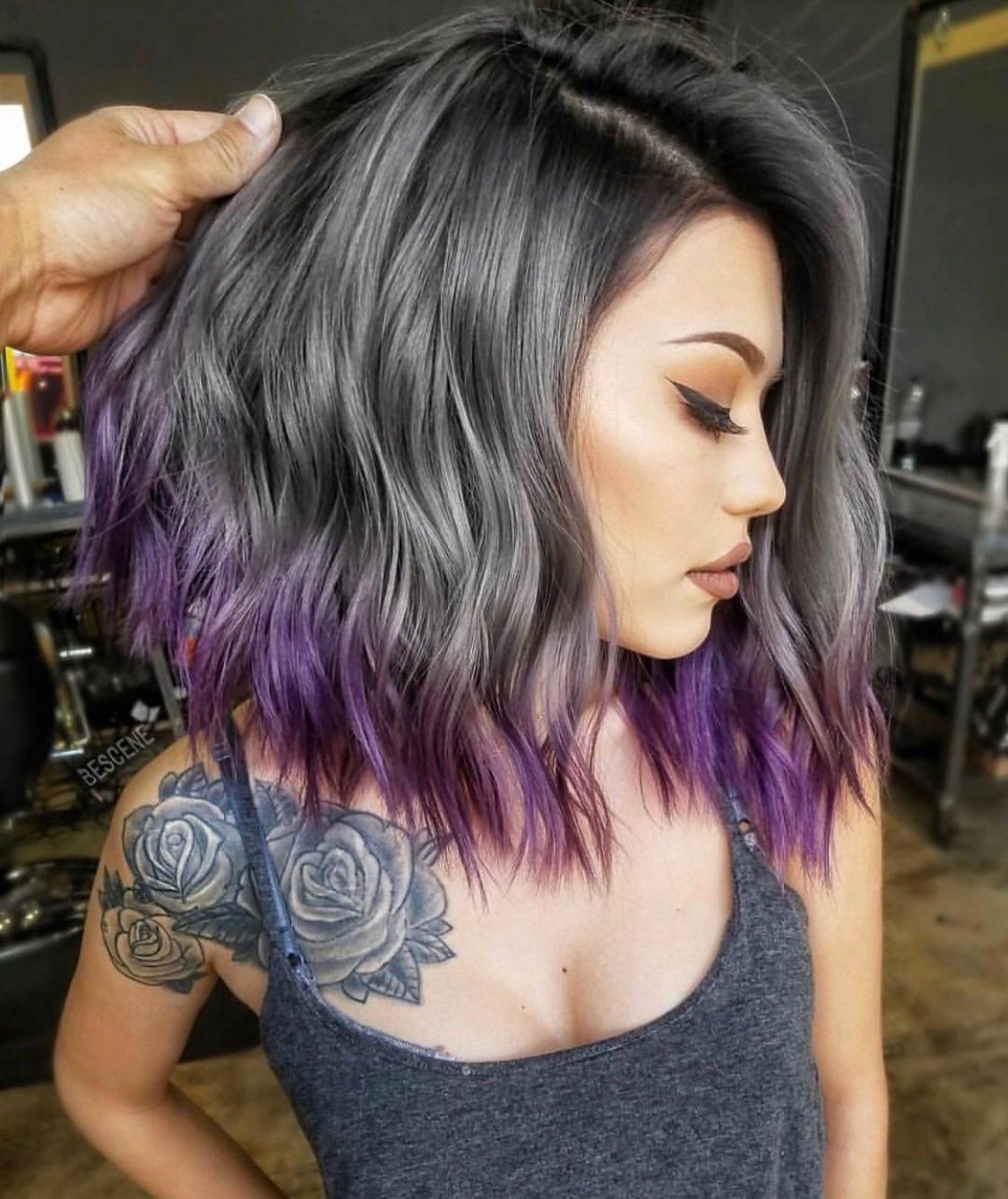 It was about time this riff on ombré hair to give the now-classic style a colorful makeover. And this idea of combining grey and purple is what we all need right now. Who would have thought that these two colors would go so great on a hair, right? So magical and mystical, perfect for every style and personality.
6. Grey to yellow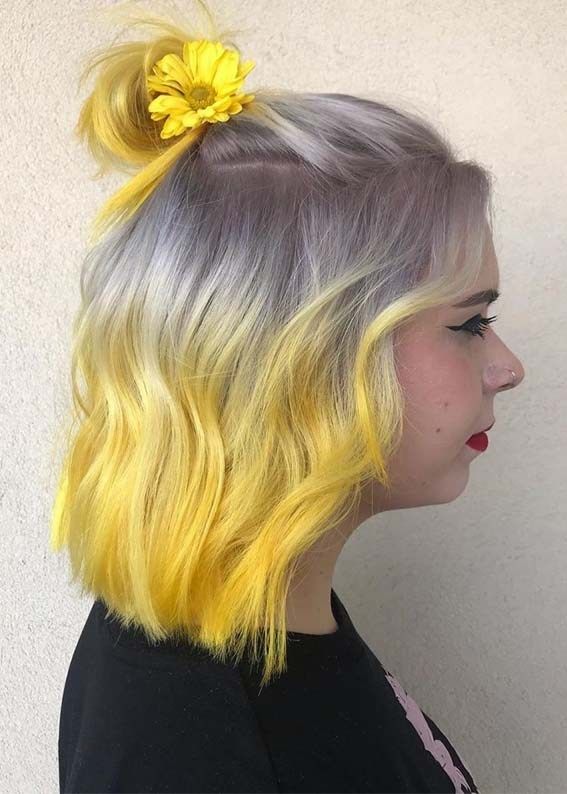 The great thing about a colorful ombré style is that rather than lightening the bottom half of the hair to a lighter, basic shade, the midshaft to the ends are transformed into a creative color, like blue, pink, purple, or turquoise as well as the roots. And this grey with a yellow idea is a creative combination for summer and fall days.
7. Grey to red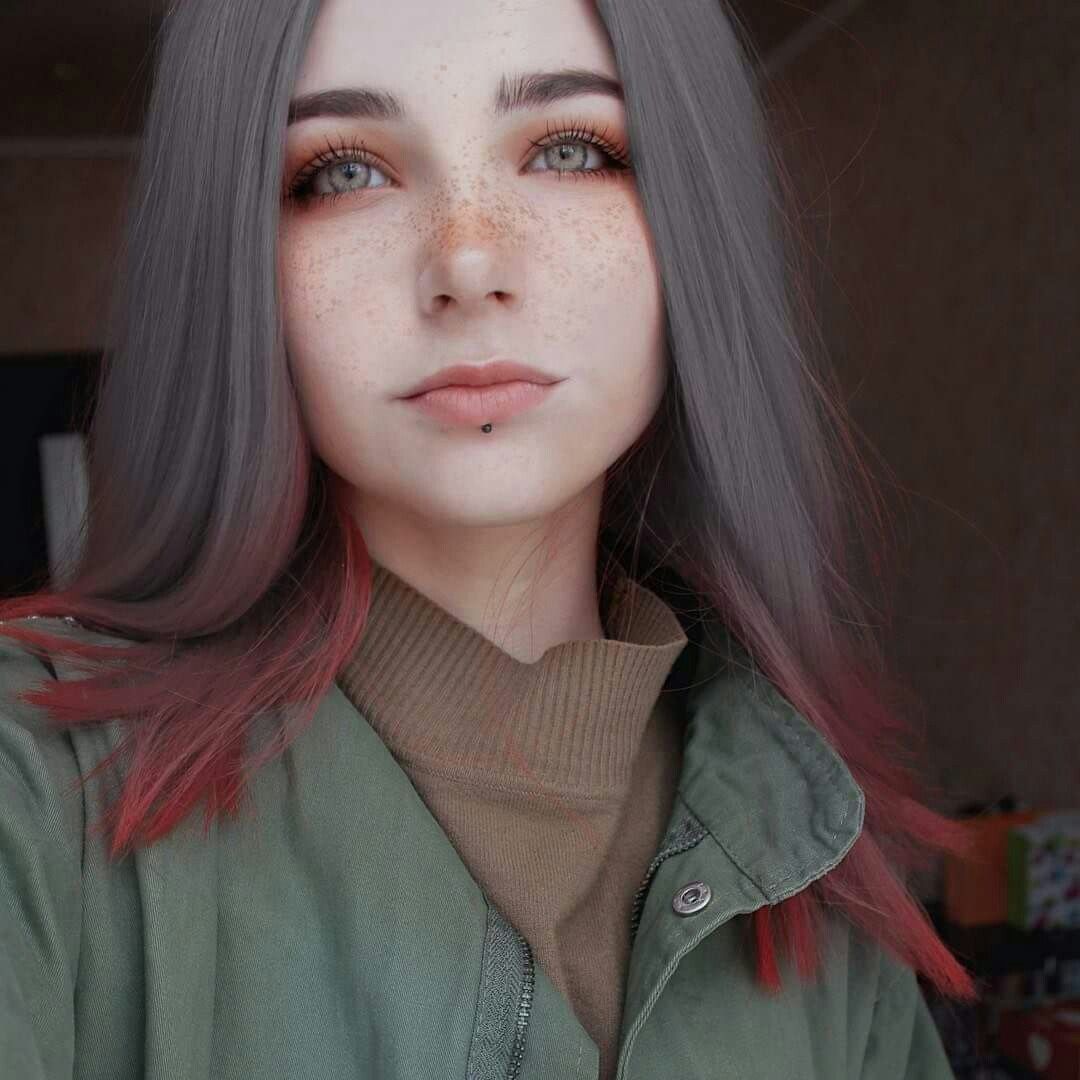 Boldly colored hair is the thing right now, and this ombré idea is no different. Let your imagination run wild with ombré because this hairstyle leaves space for all kinds of colorful combinations. This red shade blends beautifully into the grey, making an overall stylish and creative look. So if you don't know what color to blend with grey, red is a good choice of color.
8. Grey to mint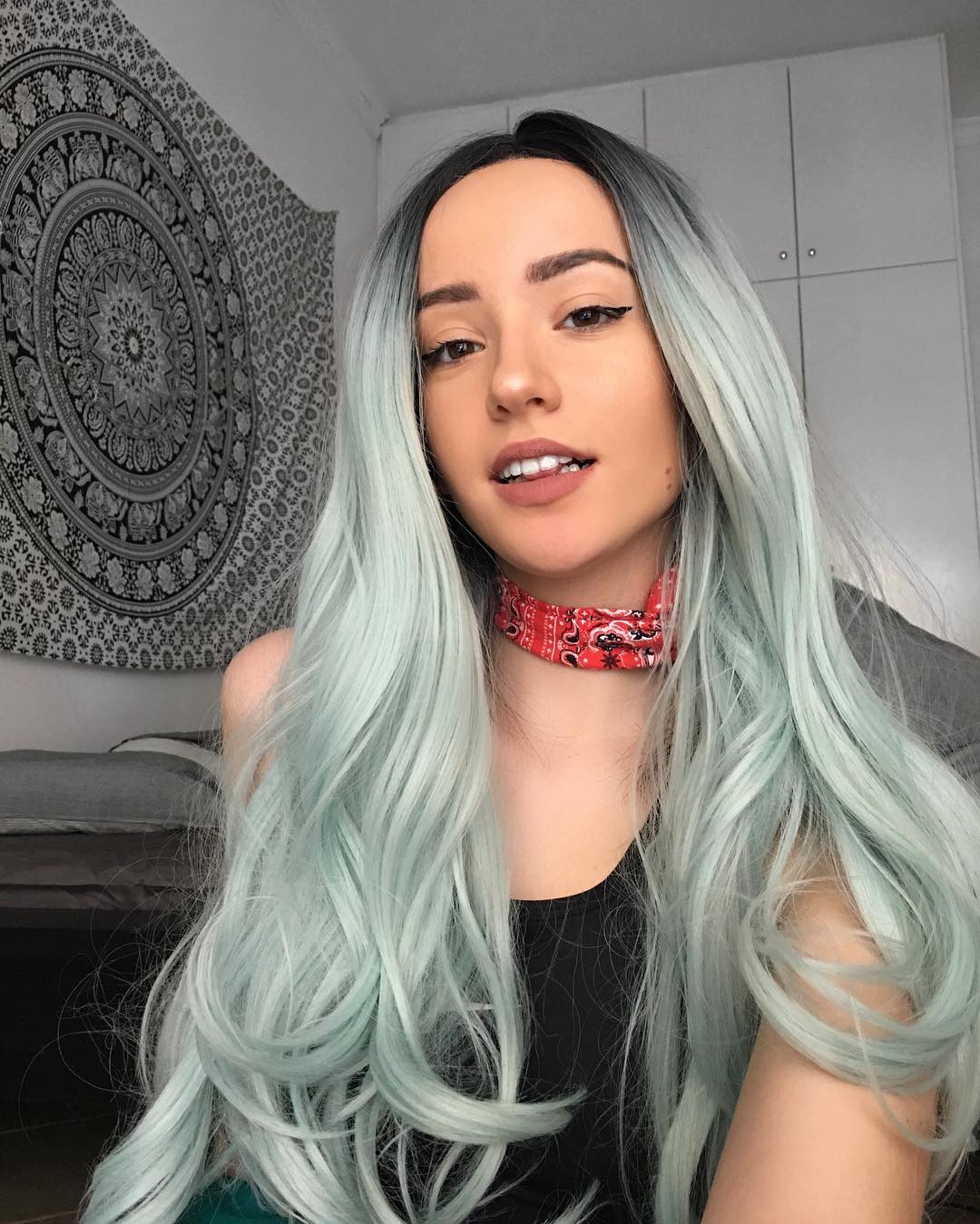 Whether you want to add one color or, like, 15, this is the ultimate creative style for anyone brave enough to try it. So, here's an idea for you. Grey roots that blend into cool, minty shade color. This look gives you mermaidy-like vibes, doesn't it?
9. Black to grey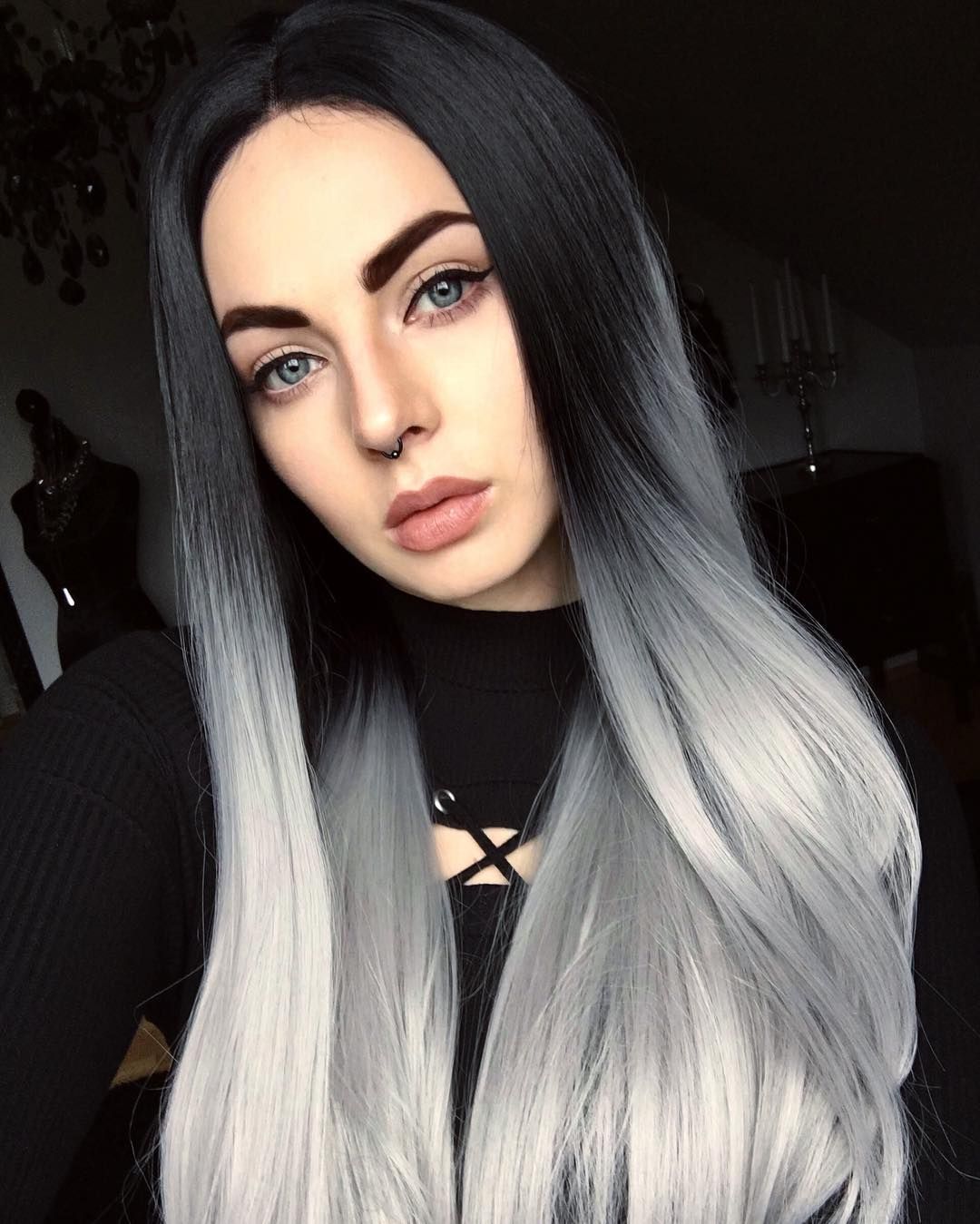 This is a seamless transition from one shade to another, from dark to light. A magnificent idea for all of those dark-haired ones. If you are bored with your dark hair, here's a solution for you. Make a stylish blend from black to grey. This combination of colors goes great with every outfit, as well as makeup.
10. White to grey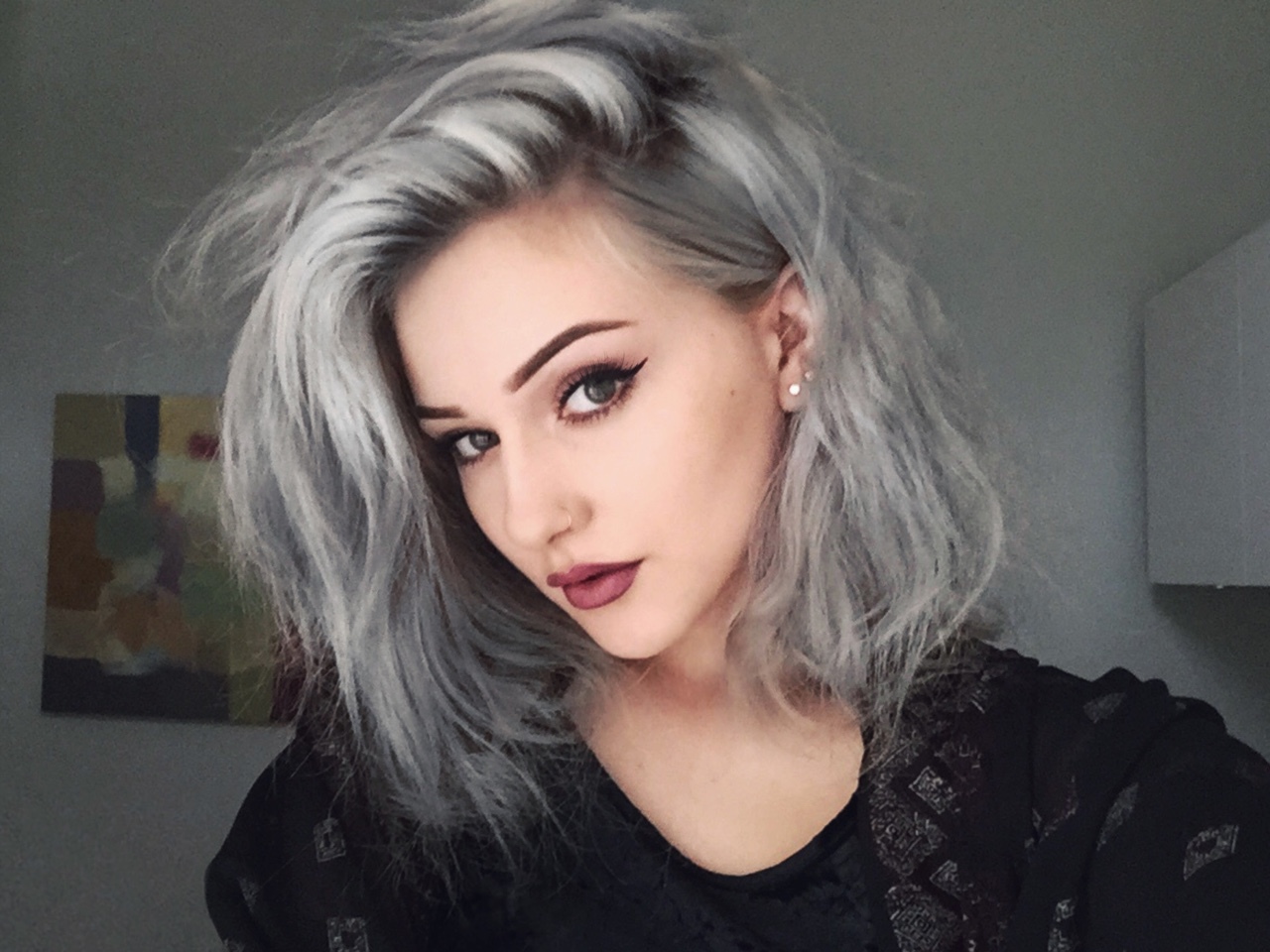 Here's another great idea that you can try out. For all of you, silver hair lovers here's a chance to spice up the grey and add a little pop of white color. It beautifully blends into the grey, creating a very unique and creative look that certainly goes well with red lipstick on.
11. Grey to burgundy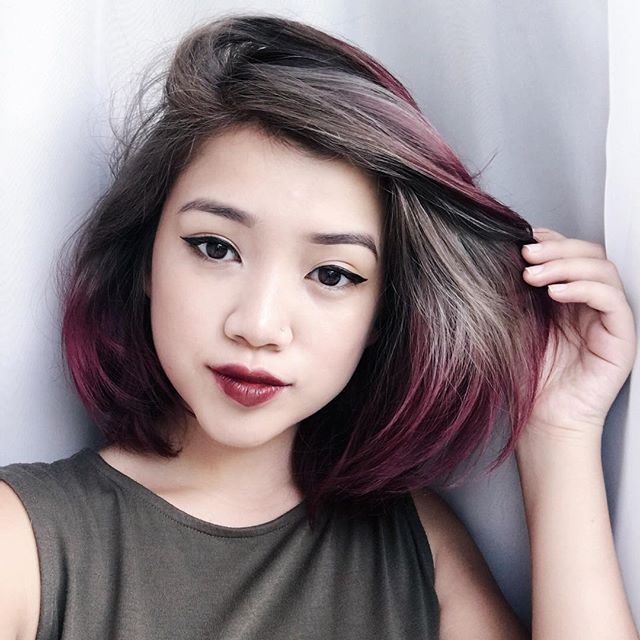 Warm-up your silver hair with some burgundy shades and add a matching lipstick on. There you go, you've just created a perfect look for yourself, not too flashy, but definitely noticeable. You don't need anything else when you have this hair color, right?
12. Grey to teal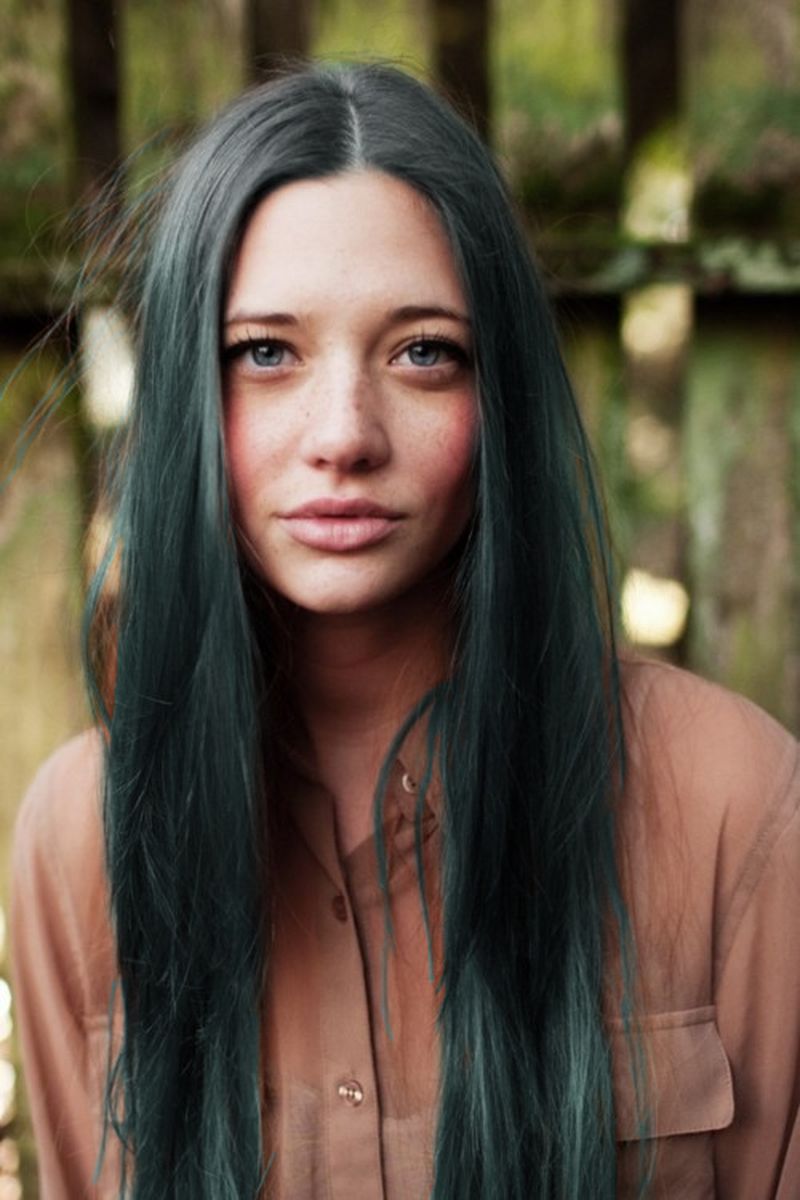 If you want to try funky colors in your hair but are too afraid of the total commitment involved with dying your whole head, ombré is the perfect solution for you. Start with grey roots, that are subtle and neutral. Then, as a transition use the color teal and see the magic come alive.
13. Grey to pastel blue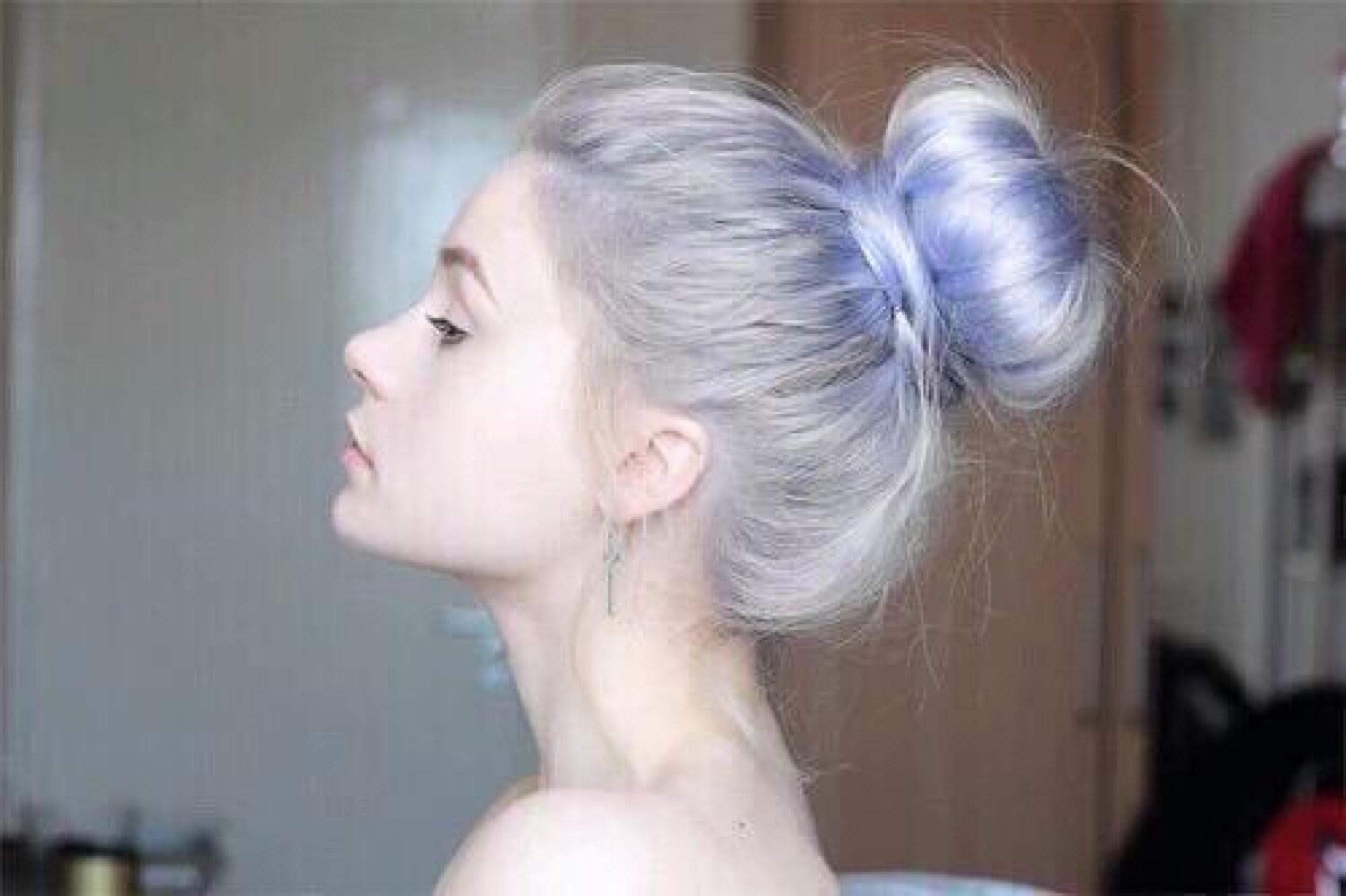 The great thing about colorful ombré is that the hair looks very cute and magical when styled. Look at how stylish and trendy looks this bun! And the pastel, blue color gives a total out of this world vibe! Grey is the perfect shade for pastel colors since it creates a very pleasant, delicate look.
14. Unicorn ombre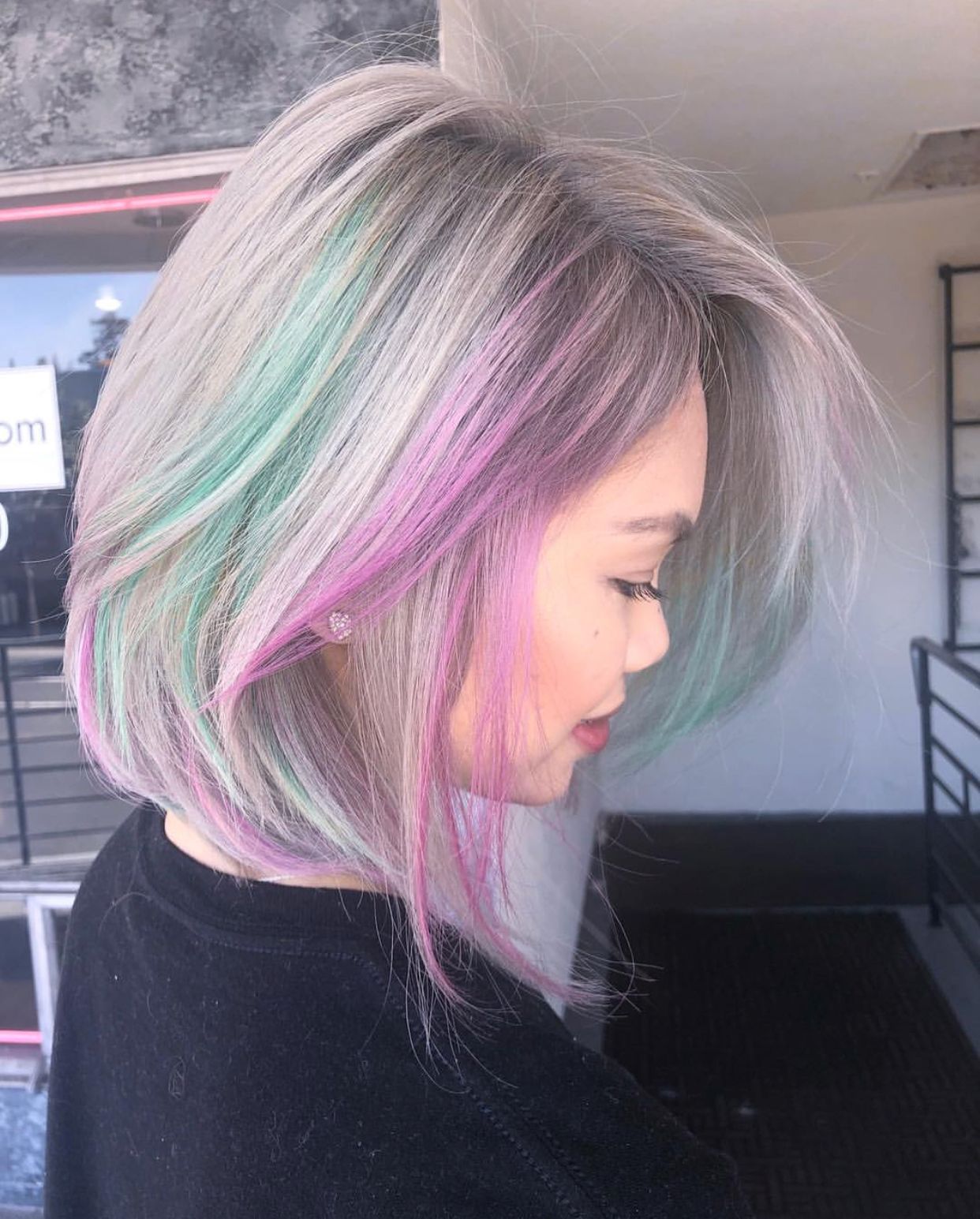 Now, who wouldn't want to have unicorn hair, right? It looks so magical and perfectly blended into one another. The blue and pink shades give life to the neutral grey creating a unique look. Ombré is one hell of a hairstyle, right?
15. Mint to grey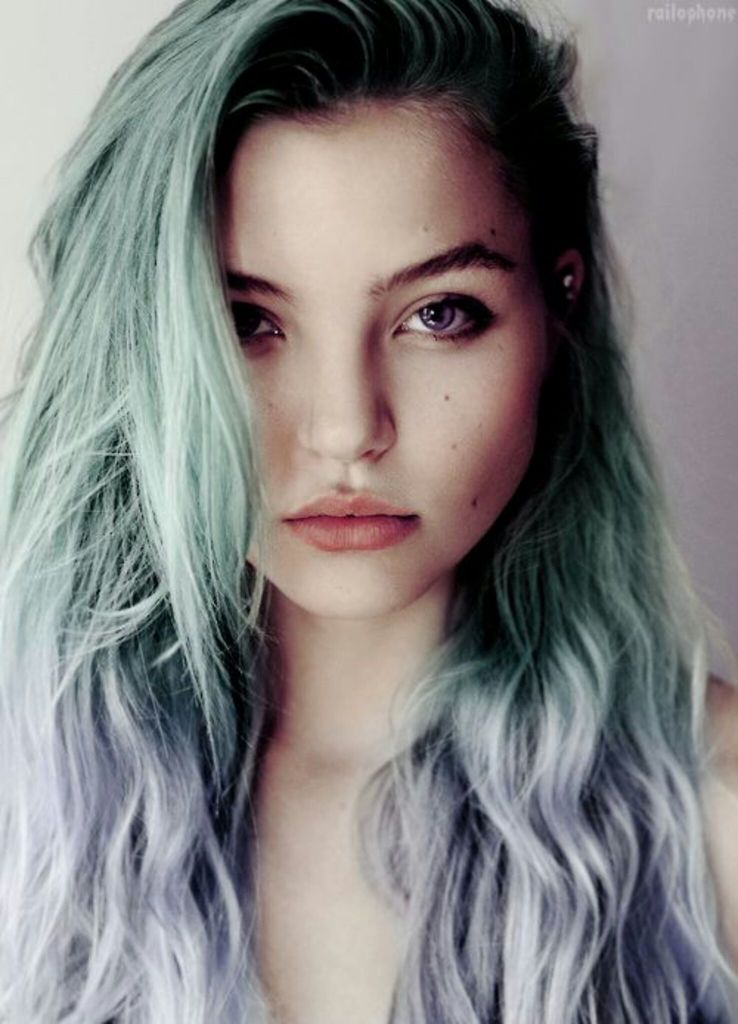 Reverse ombré? Yes, please! Treat yourself with a little touch of mint, you deserve it! This is a perfect color combination for summer and those endless beach days. And when you go out at night, everyone will be mesmerized by your magical hair. Give it a try, you'll like it.
So, did you like our list of ombré ideas? Which one is your favorite? We hope that you are brave enough to recreate some of these looks and be magical on the outside like you are on the inside.