For knitters and crocheters, there's nothing more relaxing than sitting comfortably in some cozy corner of your house and creating something warm while it's cold outside. And while one's at it, why not make something useful that the children can have without outgrowing it in the blink of an eye?
Still, crocheting is not for everyone. Many find it tedious and dull, and it can indeed be arduous work. But for those of you that enjoy this old-fashioned art, you've probably found yourself wondering what can you make your little sweethearts that they will really appreciate? It's not just about the item itself, but also whether and how much they will actually use it.
In all honesty, crocheting is really making a comeback with all the adorable little toys you can make and the intricately patterned clothes popular for all ages.  If you haven't seen the amigurumi toys or many of the crocheted clothes and accessories, we strongly recommend you do so. You will be drawn to them instantly.
But let's get back to our crocheting ideas for now. We've gathered for you some creative ways to put those needles to work by making adorable crafts and even keepsakes for your youngest loved ones.
1. Baby Bear Snuggle Blanket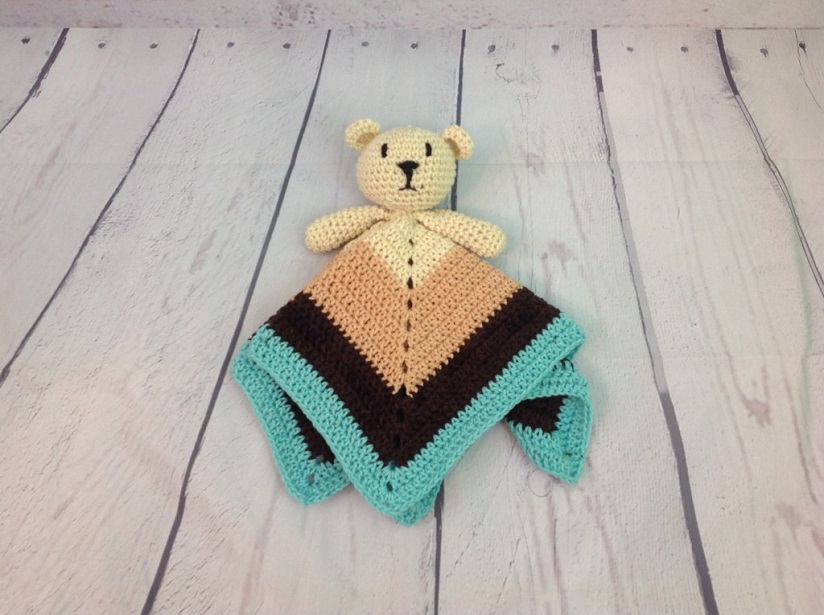 Every parent wants to give their kid something soft and fluffy to play with, and that usually comes in the shape of a teddy bear. However, nowadays we know how children's toys are manufactured and we're suspicious of the materials we use with good reason. That's why it's always a great idea to make your little one a home-made teddy bear.
2. Bunny Floor Pillow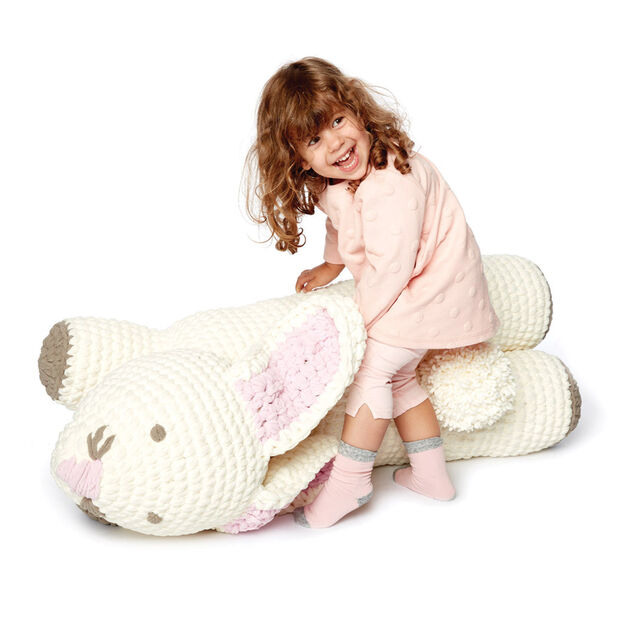 Believe it or not, the same thing goes for bigger plush toys as well. You want your sweethearts to be safe when they roll around with this bunny floor pillow, so there's some proper motivation for you to get knitting, if you ever needed it.
3. Fidget Sensory Blanket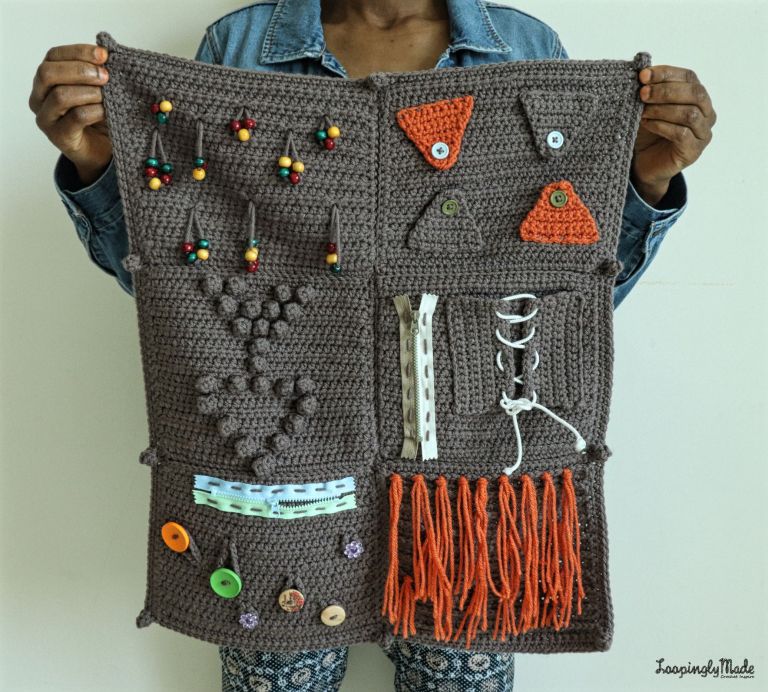 Now we give you an idea that's not just about playing, but about learning, improving, and retaining cognitive skills. While it's originally intended for children with disabilities or people with Alzheimer's, it's also a toy that helps train a toddler's brain.
4. Motorbike Applique Pattern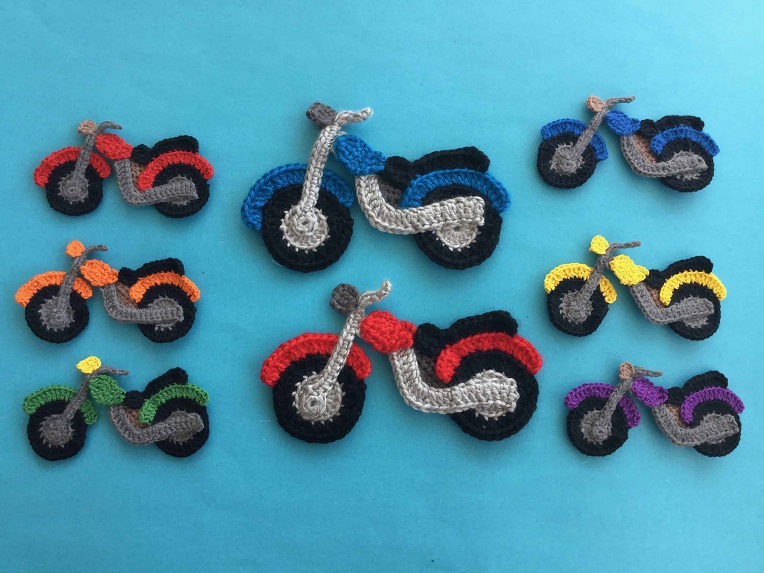 Are you tired of all the plastic toys littered around the house at all times? What parent isn't, right? Instead, why not make them cool toys that are made of nice, squishy stuff, and one that doesn't hurt your foot when you happen to step on it?
5. Royal Crown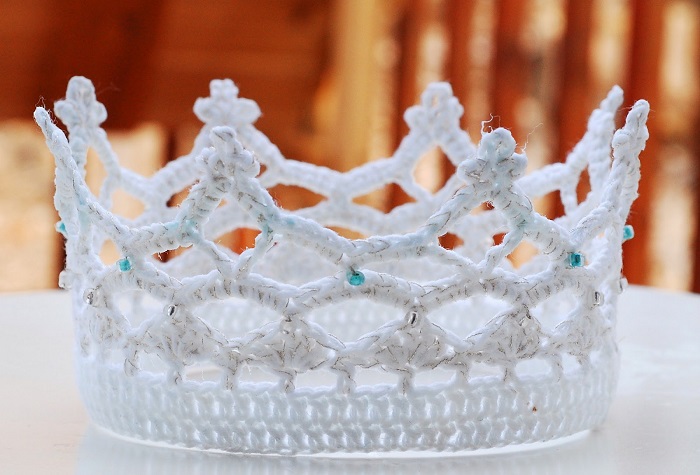 Now any little rascal can become the most charming prince or princess with just a few strokes of a needle. Well, not really just a few, but you get the idea. Anyway, this crown that you can make yourself is a lot better than anything bought at a store.
6. Amish Puzzle Ball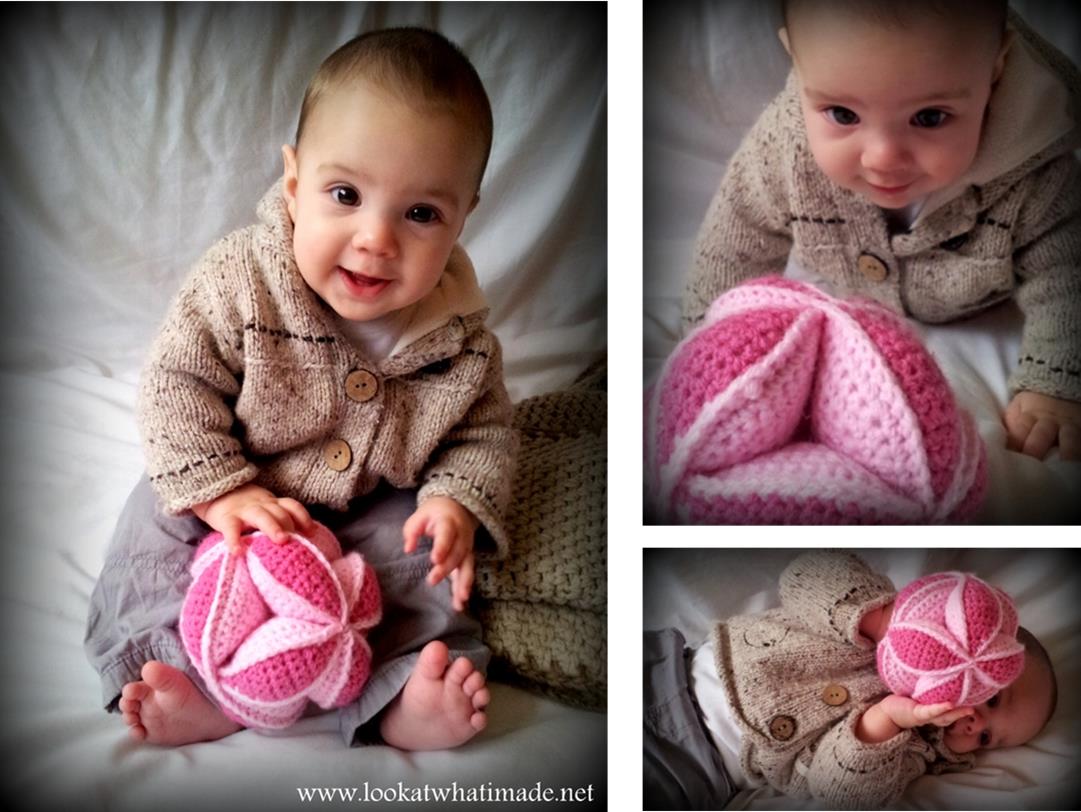 No doubt you sometimes think that your toddler should be practicing different things while playing, and not just wiggle toys around. The Amish puzzle ball is always a safe bet. If nothing else, maybe it'll get the kid interested in pilates.
7. Mini Ami Octopuses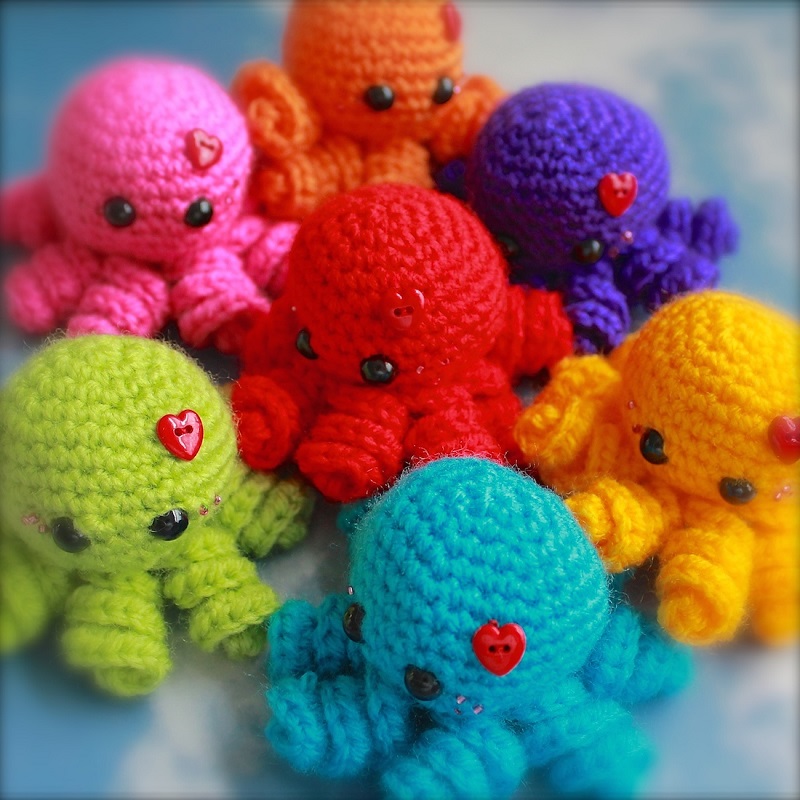 Octopuses aren't exactly the definition of cute. Nevertheless, you can change that by using your needles and yarn to make the cutest little octopuses that have ever walked out of the seven seas. Once you see how easy they are, you'll be knitting them by the truckload.
8. Rainbow Nesting Bowls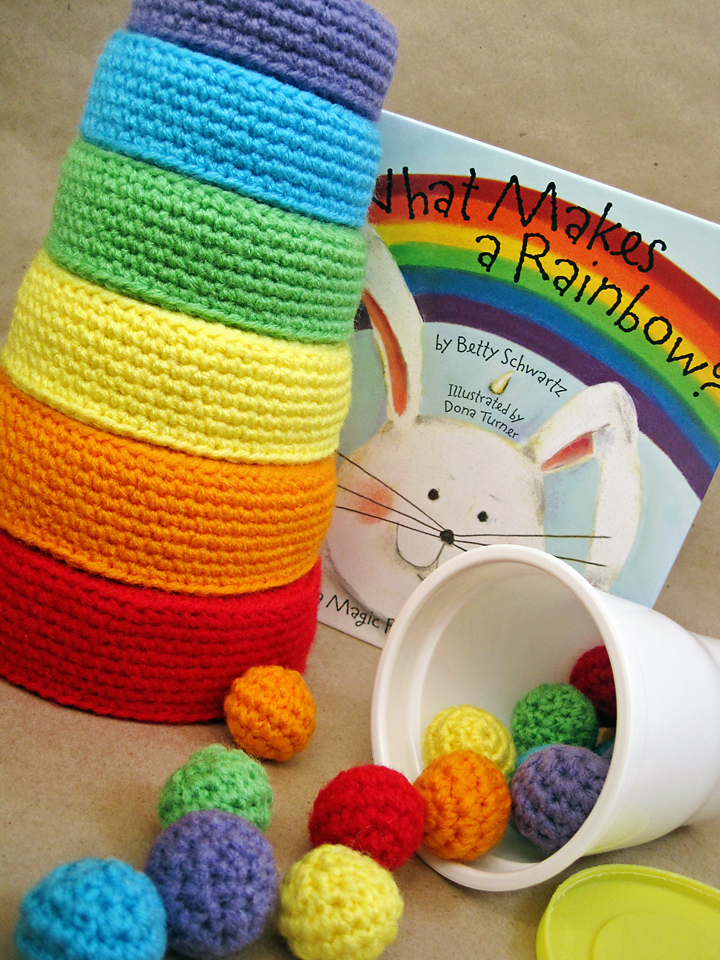 We know that anything you would be crocheting for kids will be colorful. But if you really want to add some proper color to your kids' nook, rainbow nesting bowls might just be the right thing for you. This is a great start for round knitting for first-timers.
9. Granny Square Pouch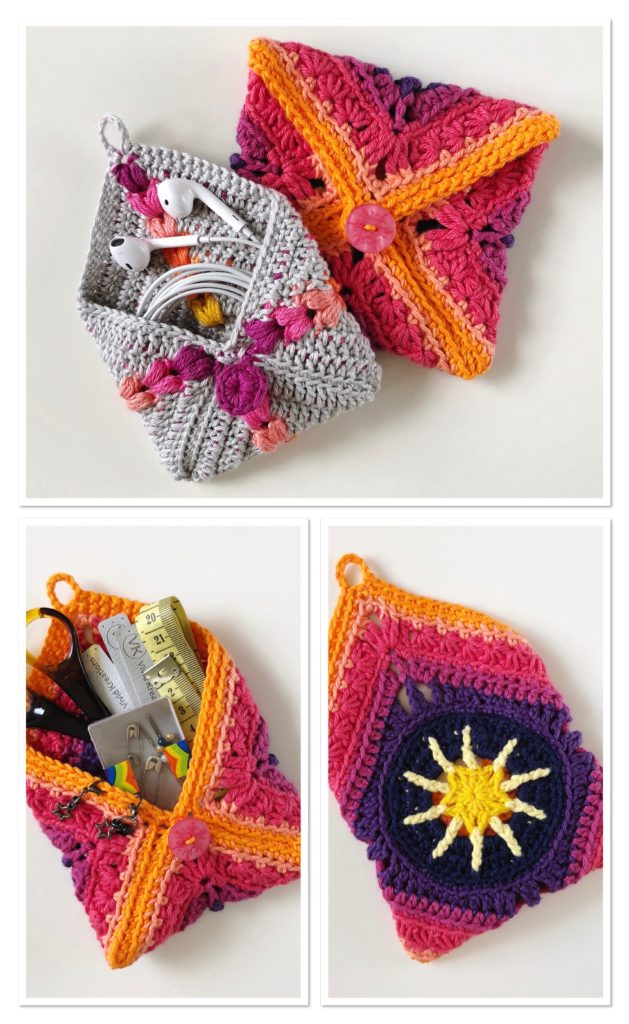 Have you noticed how many kids nowadays wear those ridiculous bags when playing outside? If your kid is one of them, ignore that sentence. In any case, you do have an option for your kids to be equipped with something to keep their stuff in, but without coughing up the dough.
10. Colorful Dreamcatchers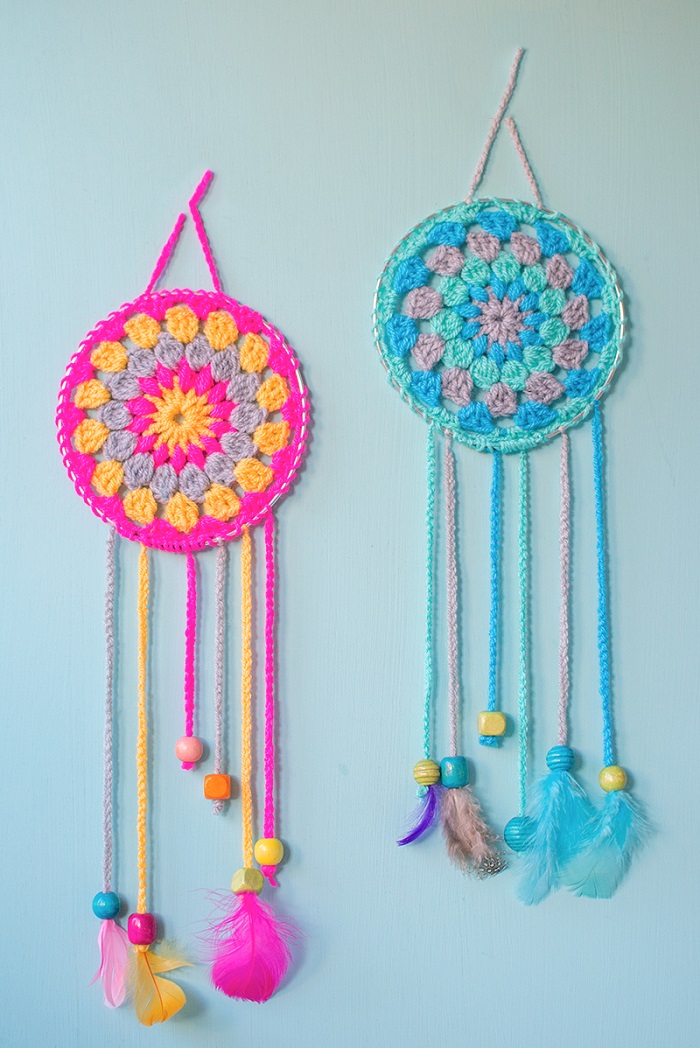 Dreamcatchers are an amazing thing, though more often than not they're quite bland and colorless. Your supply of yarn is a good means of changing that and getting the best of all worlds with this lovely combination of materials. Sweet dreams!
11. Race Track Rug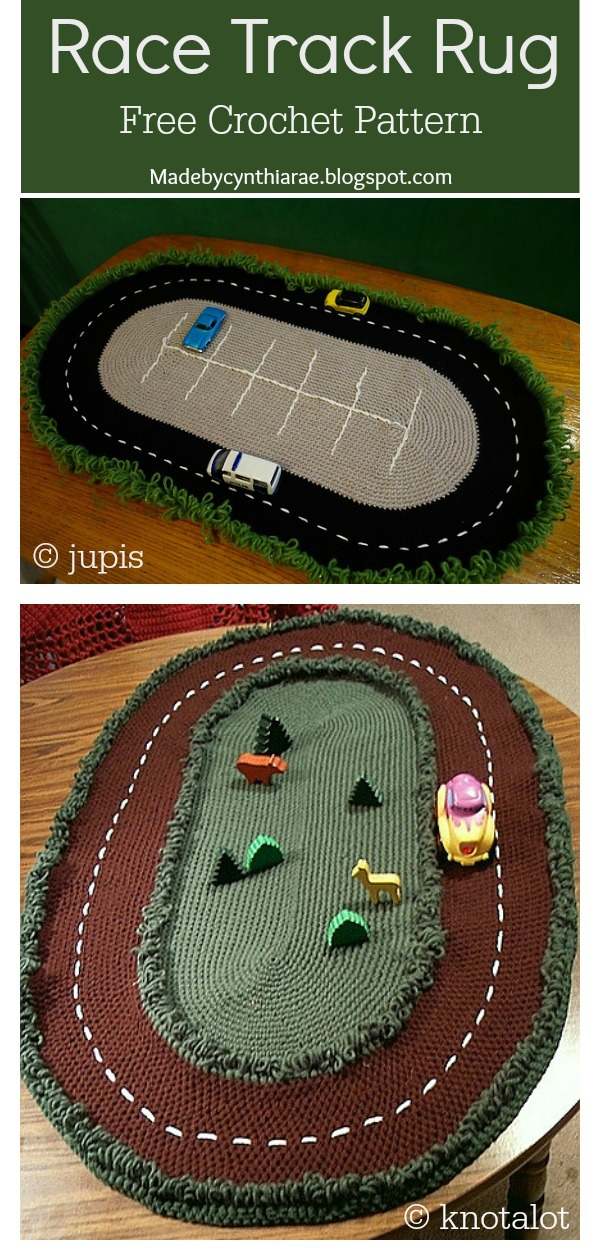 Like many other toys, we often find that street and race car rugs are ridiculously expensive, especially if they don't get played with often. So, go ahead and surprise everyone with a needle-tip race mat your kids are guaranteed to enjoy.
12. Tic Tac Toe Travel Pouch With Magnets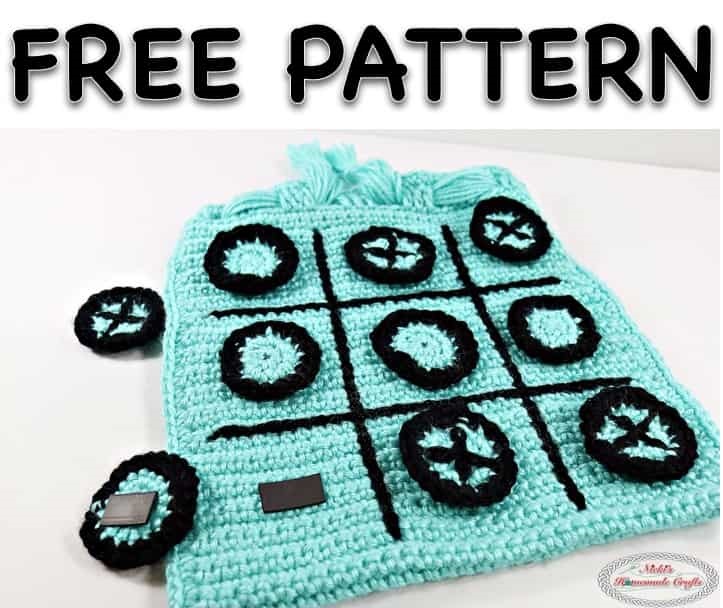 Anyone remember the days when tic-tac-toe was a standard form of family fun? Well, this is a way it can be even in this day, and in a way that turns the little heads away from a screen, at least for a while. This magnet pouch will be a true fun magnet!
13. Crocodile Stitch Mermaid Tail Blanket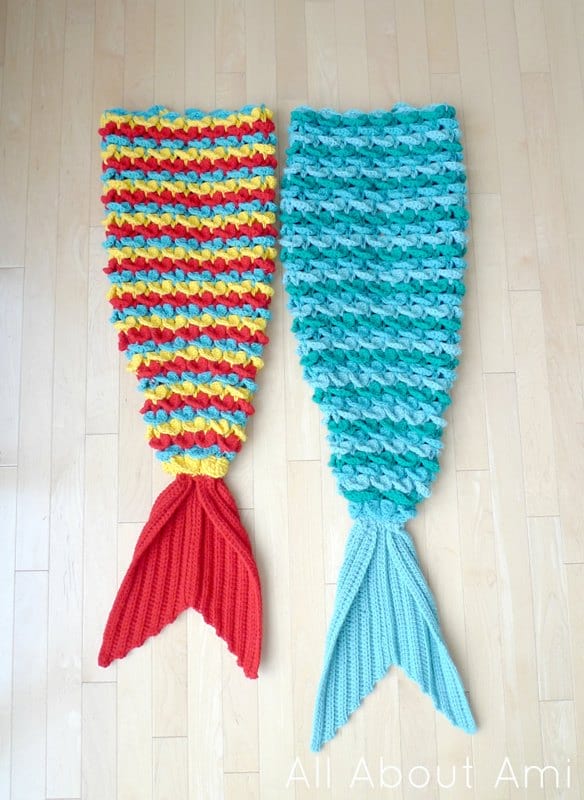 Let's face it, most of us have at some point faced a pair of googly eyes staring at us and asking us to make them a little mermaid. Of course, it's no easy task explaining to a kid that they can't just grow a fishtail. Luckily, someone could knit one for them.
14. BB-8 Inspired By Star Wars: The Force Awakens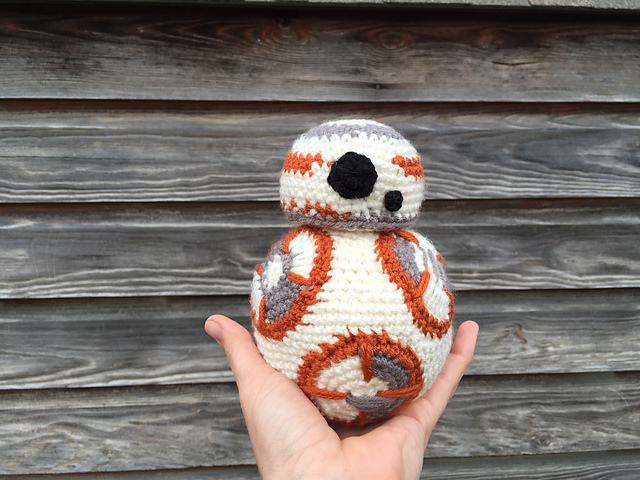 Let us venture a guess by going ahead and saying that Star Wars' newest droid has become a worldwide cuteness sensation. Naturally, that was by no means unintentional, because they always need ways to sell merchandise. Rather than helping a gargantuan industry, make one yourself.
15. Cat Purse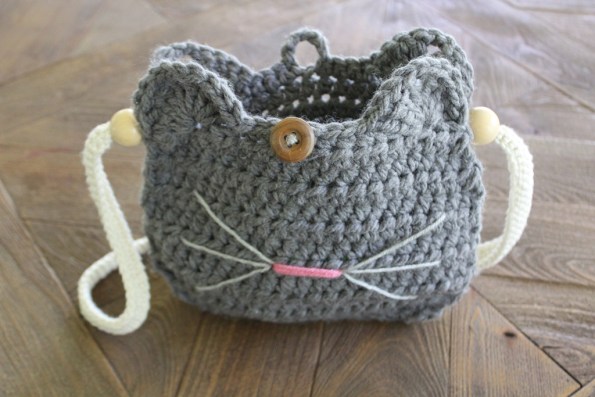 Don't let the name give you any ideas. This is not a purse meant for carrying a cat. Still, that's not to say your feline fur ball (if you have one) won't find its way into it. With or without a cat, it's going to look unbelievably adorable in your kid's hand.
16. Cocoon Hanging Seat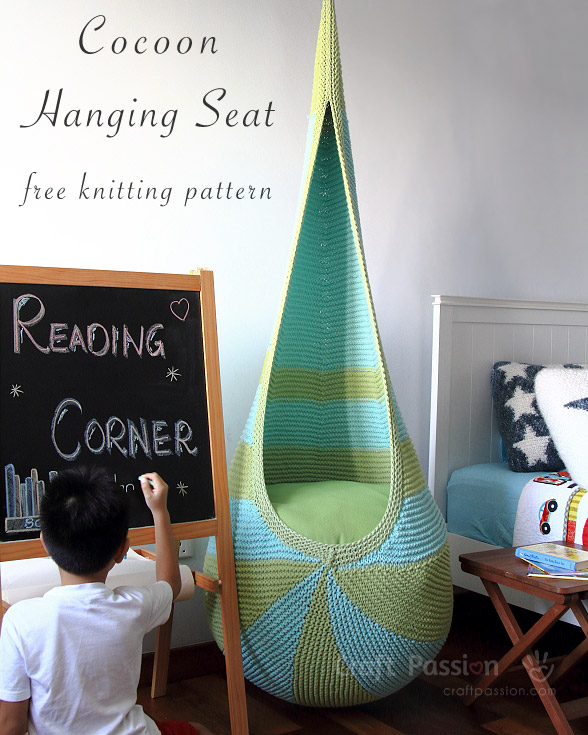 If you thought that what we've listed so far isn't a big enough challenge for you, welcome to the big time. Here's an idea for a hanging cocoon doing the job of a beanbag chair holder. It will take some extra grit, but in the end, it will all be worth it.
17. Plush Football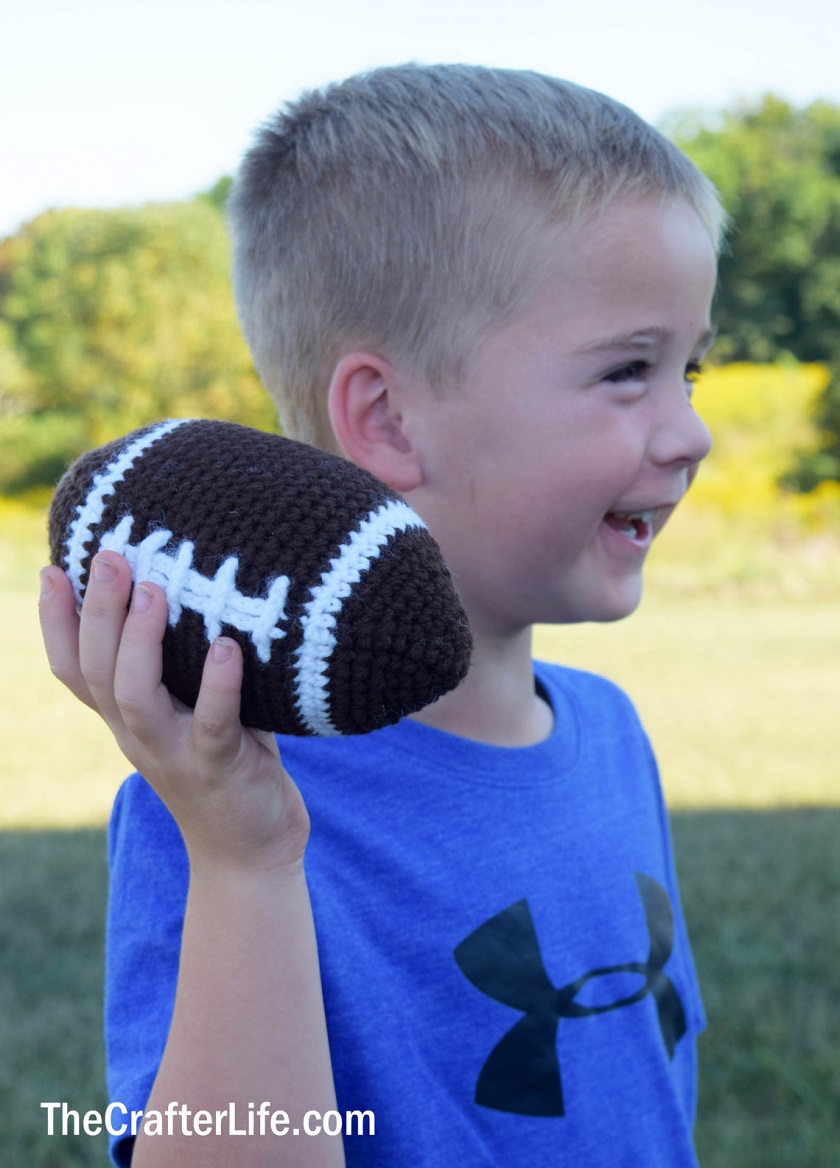 Yet another way of stopping your kids from playing with potentially dangerous toys that could, at the very least, give them an awful slap to the face, is by making it woolly on the surface. That way, you know for sure that your kids are playing ball safely.
18. Elsa Hair Hat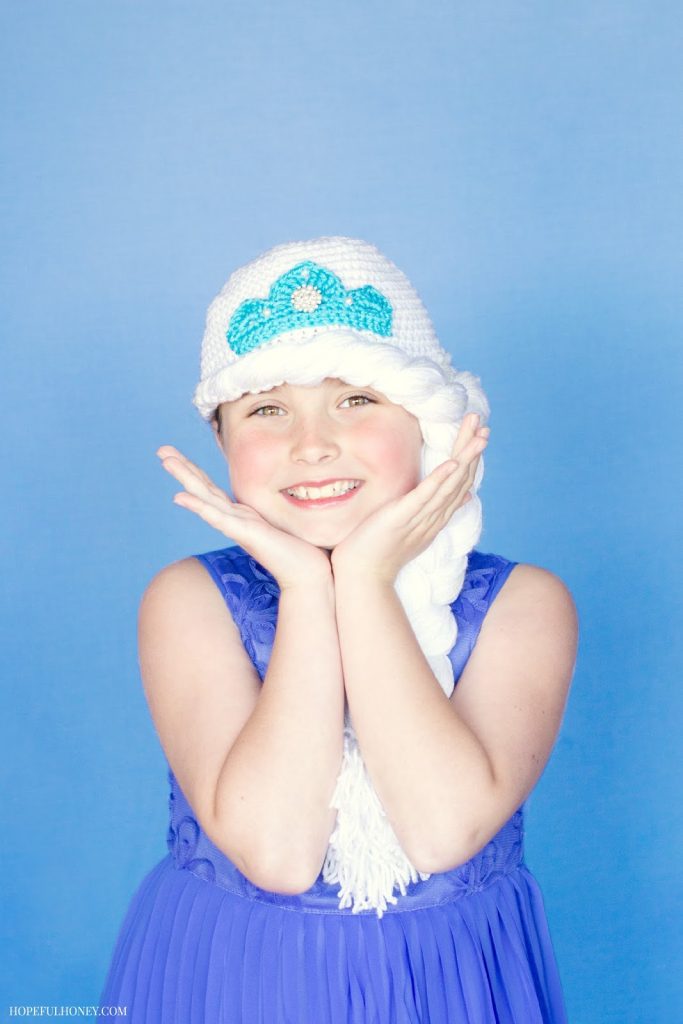 'Frozen' blew the minds of kids and adults alike, and has spawned fashion styles and costumes of every sort. That's why we're showing you a way you could make your own little Elsa. Just be careful of the intricacies and don't let it unintentionally look like Daenerys.
19. Little Monsters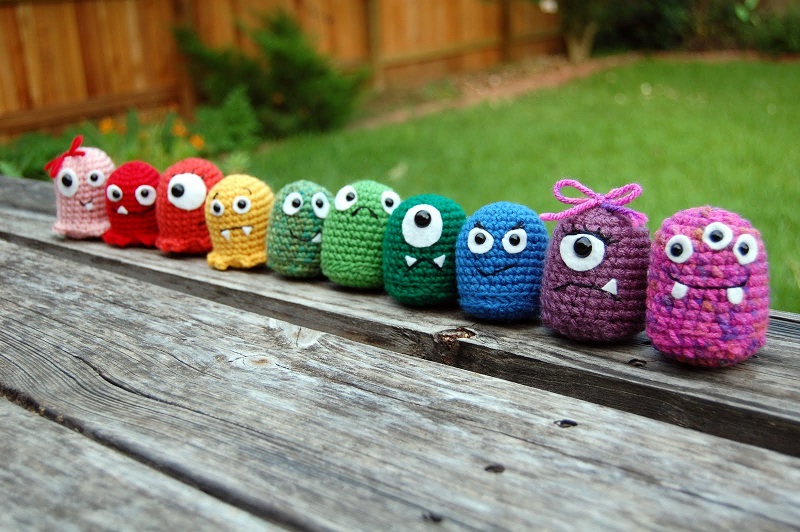 And finally, embrace the contrast by utilizing amigurumi, a Japanese art of knitting or crocheting small, stuffed yarn creatures, to make the fuzziest monsters the world has ever seen. It's never too late to take up learning new techniques.
That's our list, for now at least. If you ever wondered what to do with all the yarn you have at home, wonder no more. Joking aside, though, we hope this list is helpful at least in a couple of ways. What are your thoughts on this topic? Did you like what you see? Or do you perhaps have some ideas for better use of your crocheting needles? In any case, let us know what you think by leaving a comment.