Don't you all love your nana's old pillows and crocheted crafts? They are warm and cozy, making you feel like you've been hugged.
Years ago, our ancestors couldn't buy everything in the store, so they had to learn a lot of skills. Women were very good at sewing and crocheting so they could make clothes, blankets, table cloths, and other necessary home items. However, while sewing is still alive, crocheting is reviving in the last few years. More and more young people are becoming aware of all the changes the fast consumerism has made, especially in clothing. They are learning to crochet and make their own stuff for home and clothing. It is becoming more and more popular leisure activity every day.
So if you are a crotchet lover, or skilled in handicrafts, check out the following patterns to inspire you to create and crochet.
1. Good Vibes Pillow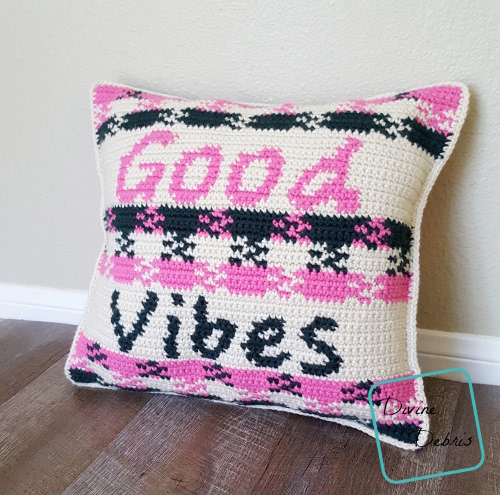 This lovely pillowcase is for the skilled crocheters. It takes a lot of skills to create the letters and write something on the design. But, at the same time, it is important to follow the pattern to be even more precise and create beauty with your hands. You can make it in any color and size you want.
2. Easter Egg Holder Table Decor
This is an interesting idea to create an egg holder out of crocheted wool. It is easy to make, and fun to work with. Crochet it in any color you want, and put the easter eggs inside to make your table pop. Or give it as a present to the loved women in the family.
3. Geometric Basket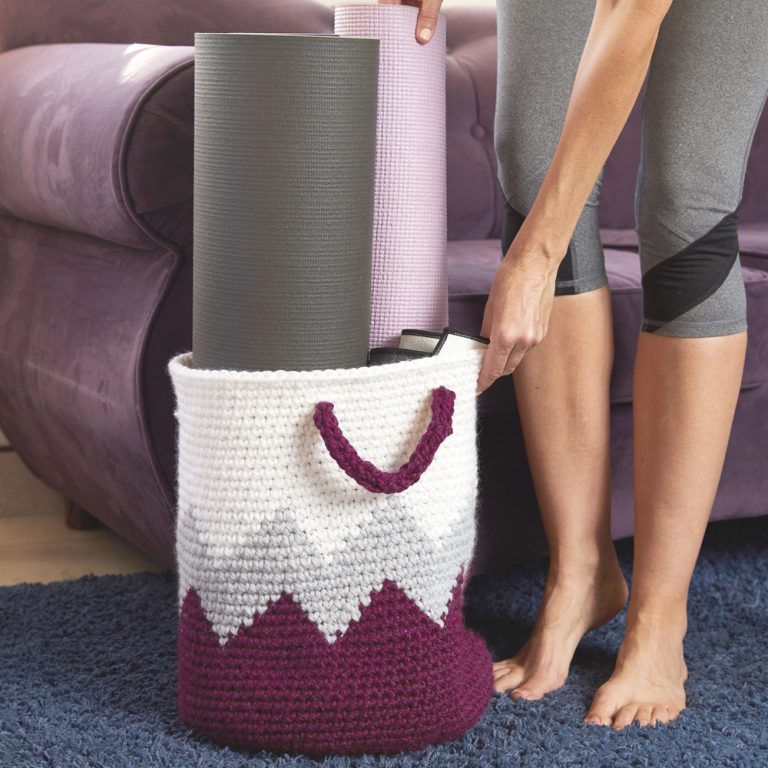 If you need a basket, a cool one, crochet it yourself. Decorate it with geometric patterns, make it the size you wish or need, and make your room pop. If you add handles, it can be multipurpose shopping and storing bag.
4. Seat Belt Cover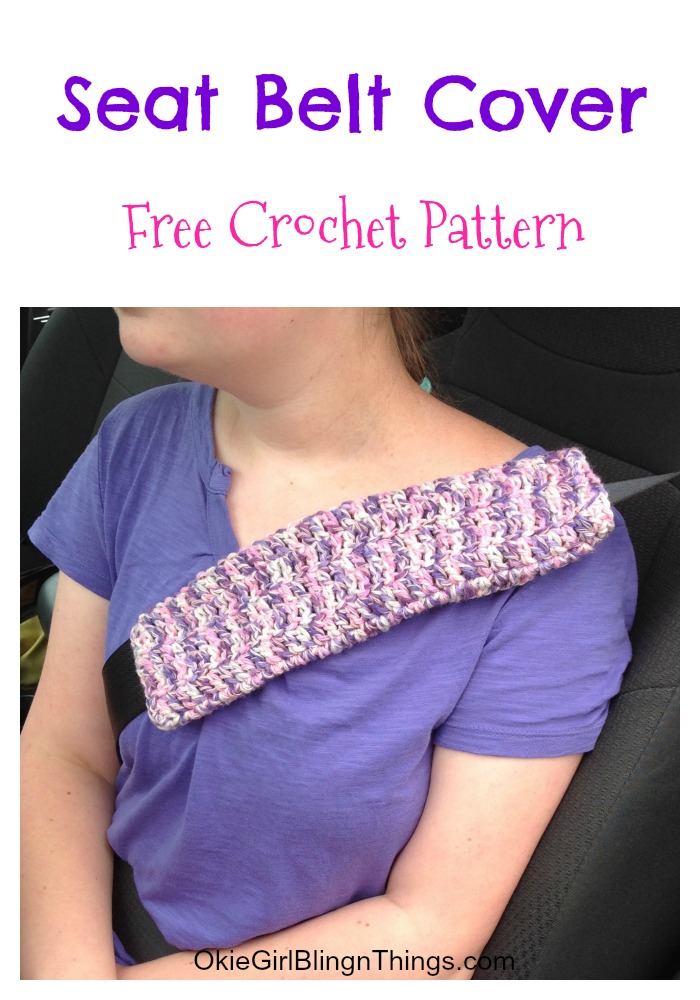 Here is a funny idea of how to decorate your car. Crochet this seat belt cover in the colors and pattern of your choice. Make sure it is long enough and wide enough to cover the seat belt part that you want. It will make your car even cozier and inspire you to travel more often.
5. American Placemat And Napkin Ring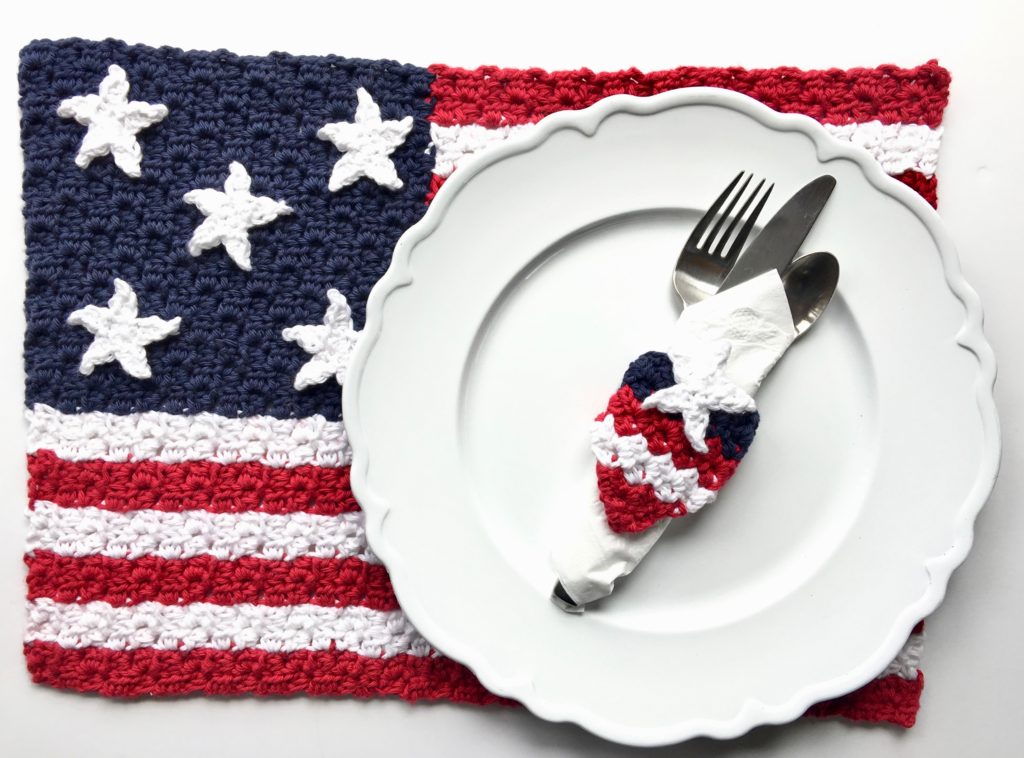 For all patriots, this placemat and napkin ring is a must. Crochet it like the American flag and put it on the table to show how much you love your country. use it for special occasions or for every day to boost your patriotism.
6. Bold Chevron Curtain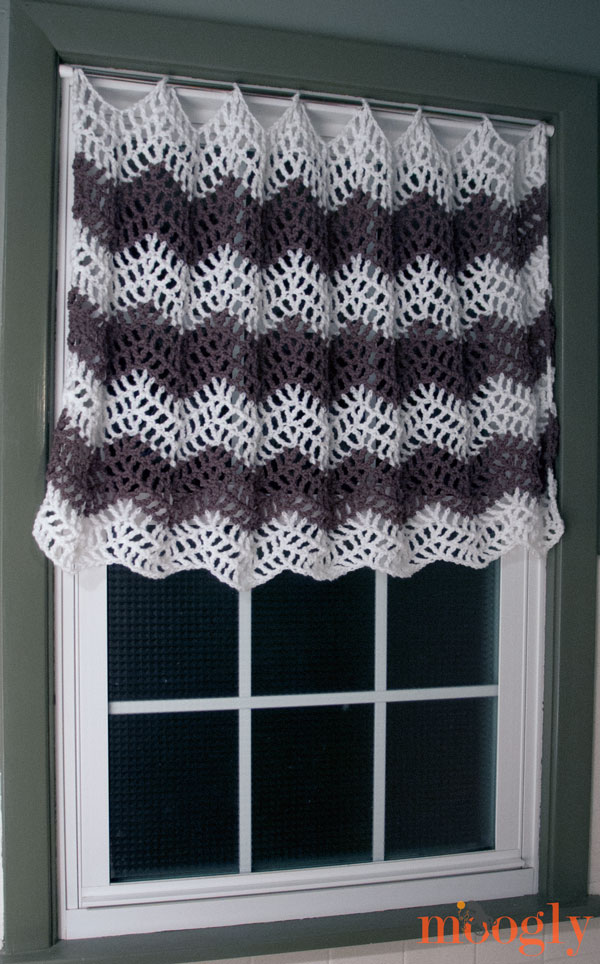 Need a bathroom window curtain? Why not crochet it yourself? This easy pattern can be quickly made in the colors you want, and within hours, you can have a curtain that suits your style. It is practical, vintage, and unique.
7. Sunglasses Case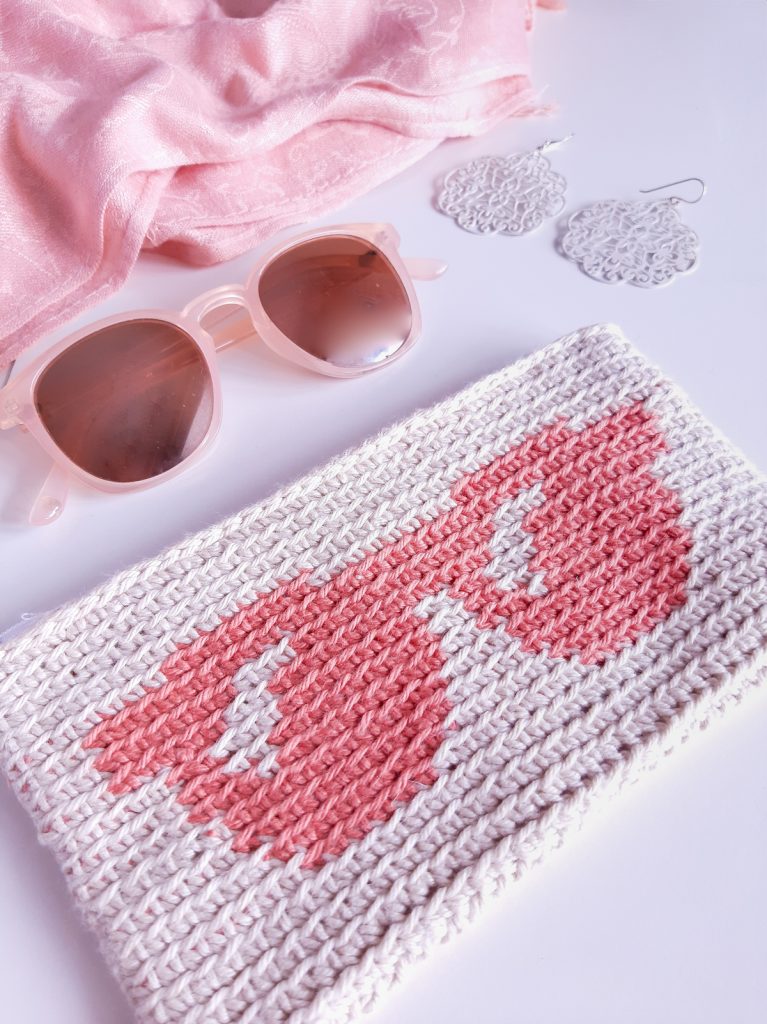 If you are fed up with all hard and boring sunglasses cases and need something smaller and softer for your beach bag, this is a pattern that will make you feel perfect. Decorate it as you wish, choose your favorite colors, and be the coolest girl on the beach this summer. Your girlfriends will envy you.
8.  Mossy Planter Cozy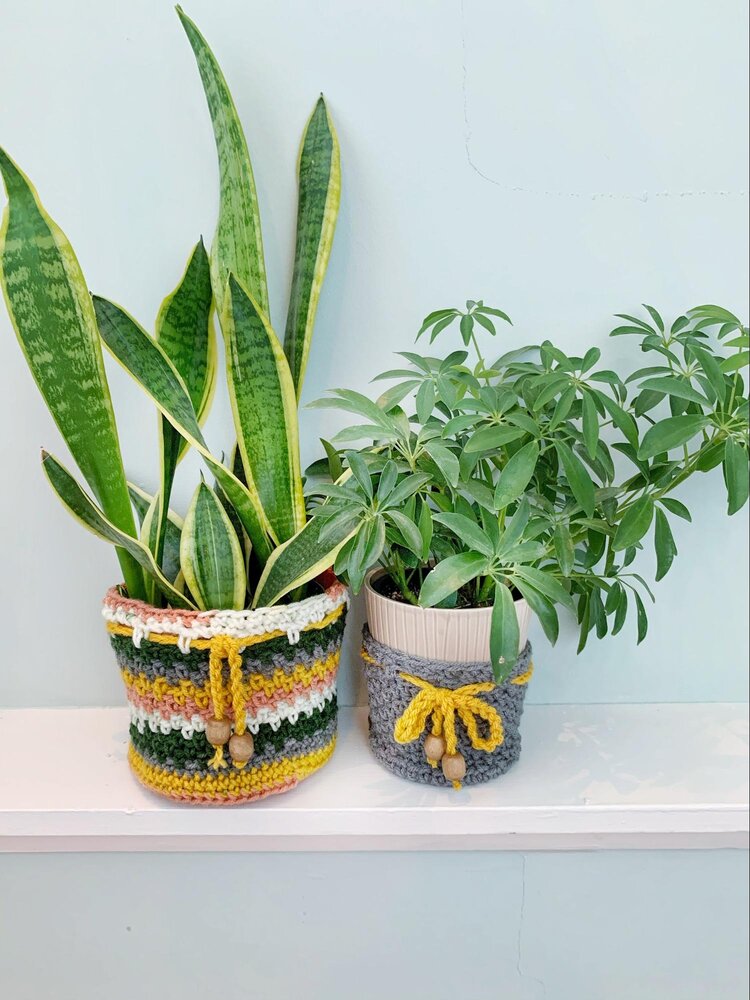 Remember all those boring flower pots? They are all equal and mostly ugly. Well, beautify them with these crocheted planer covers. Choose the design, choose the pattern, and start. They are easy to make, fun to have, and cool to pop out.
9. Calla Lilly Bouquet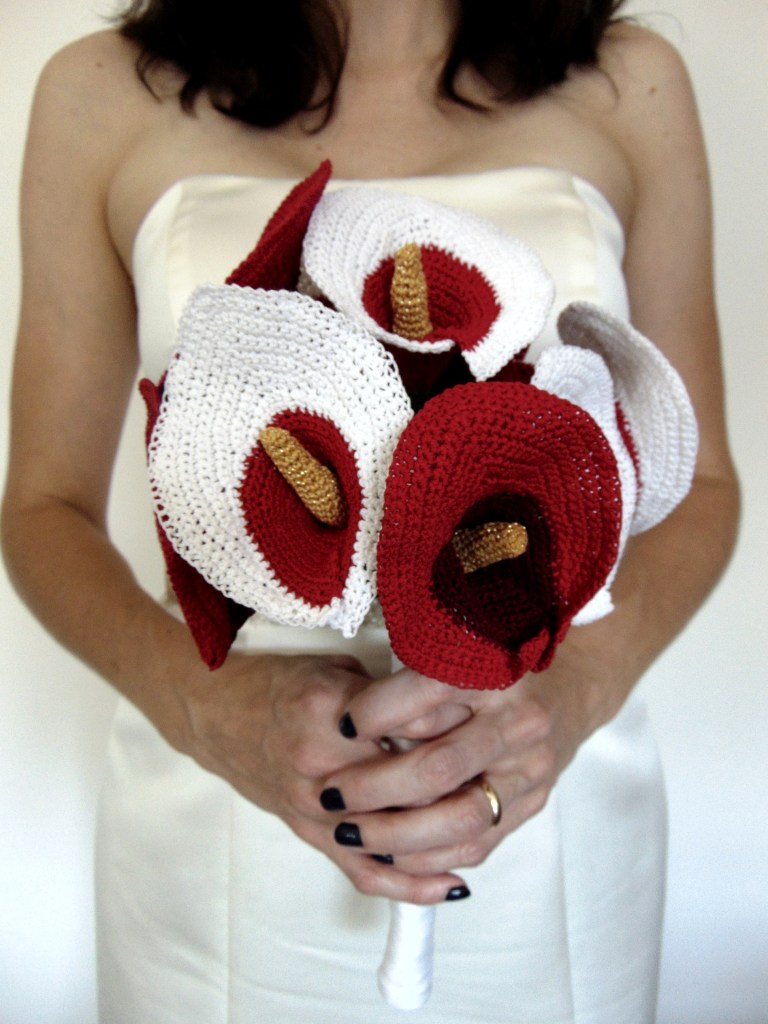 Even brides to be love crocheting. This crocheted bouquet is perfect for crochet lover brides and those that love vintage style. It is modern and unique, yet cool and fun at the same time. Choose your favorite colors to make it pop even more.
10. Wall Hanging Planter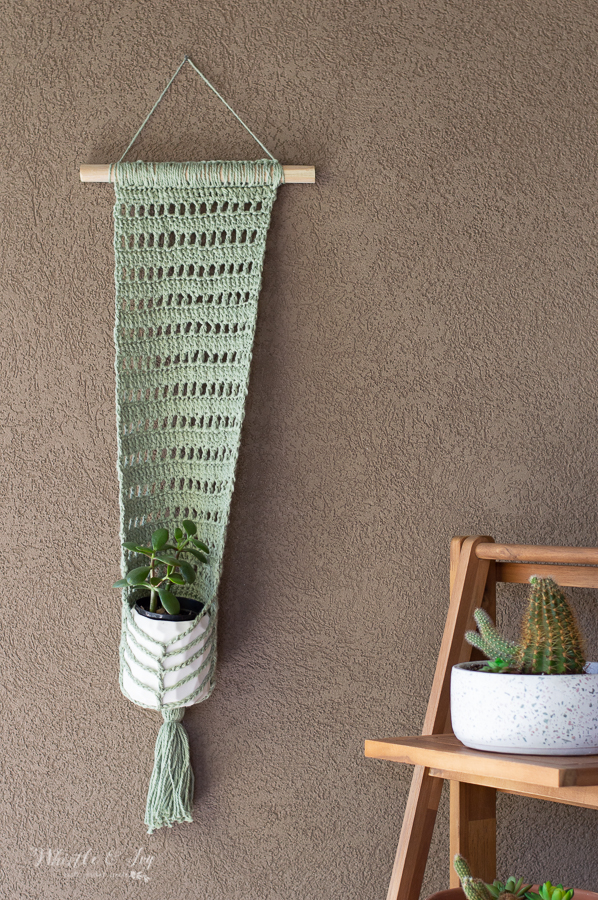 If you need a planter hanger, this is a great idea to make one yourself. Use any leftover yarns that you might have and crochet it in the style you want. Make sure it's strong enough to hold a planter. Decorate the wall and the garden with it to make it even cooler than it already is.
11. Crochet Brown Rug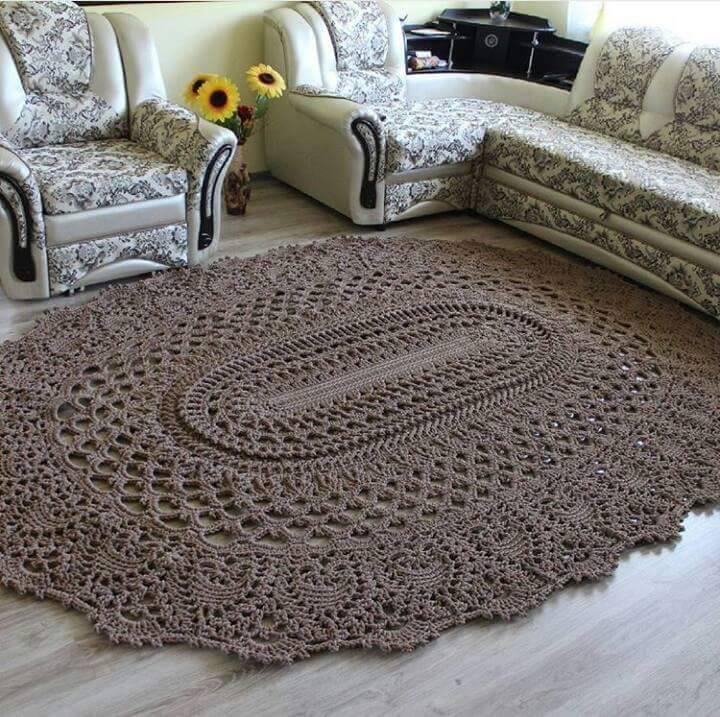 Here is an idea for the greatest crochet lovers. This crocheted rug takes a lot of time and skills to make. However, it will fully fit in your vintage rustic style home. Pair it with bed patterns of the same style to complete the look.
12. Exfoliating Soap Bag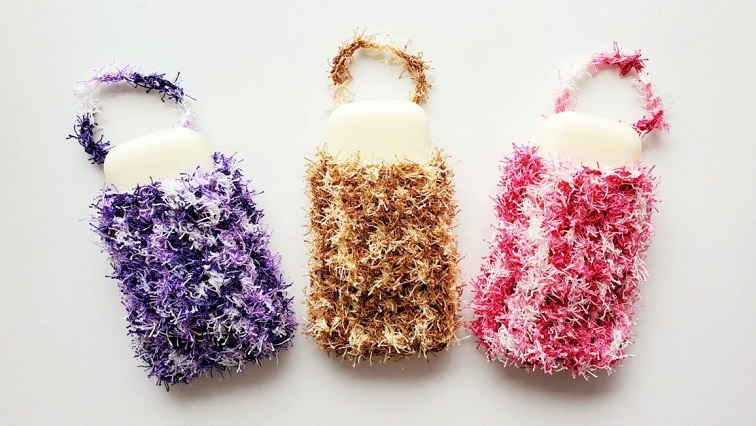 Here is a practical idea to make a bath scrub yourself. Crochet a small bag with a longer handle, put a soap bar inside, and rub your body to exfoliate dead skin and make yourself shine again. Choose the style and colors, and enjoy your bath.
13. Pouf Bean Bag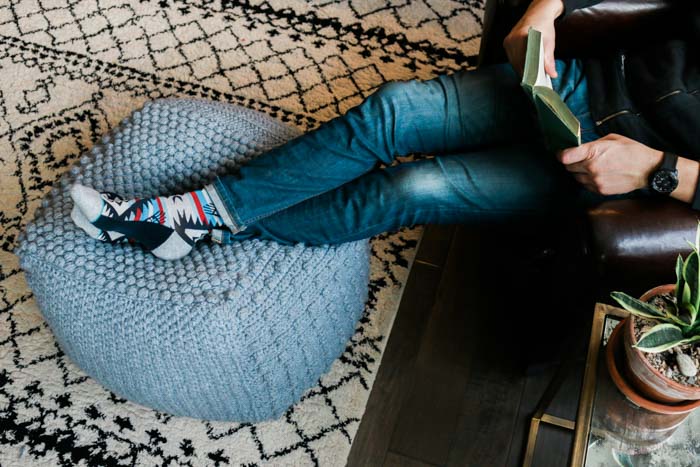 Want a bean bag? No problem. Like crocheting? Even better. Make your own bean bag! Choose the color, make sure it completes the look of your room, and start crocheting the various decorations. Make sure it is strong enough to hold the beans and large enough to fit your legs.
14. Kitty Turn Tail Coaster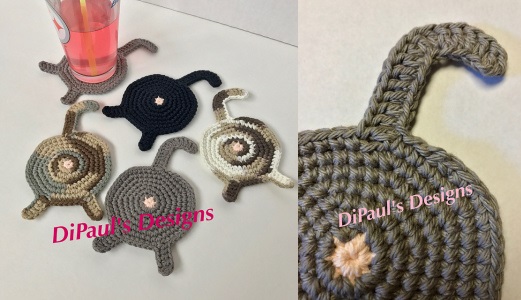 Need coasters, but unique ones? This is the perfect idea for you. Crochet your own coasters in a kitty cat pattern. Make the tail turn a bit to be even cooler, and invite your friends over to enjoy the drinks and have fun.
15. Salt Water Taffy Pillow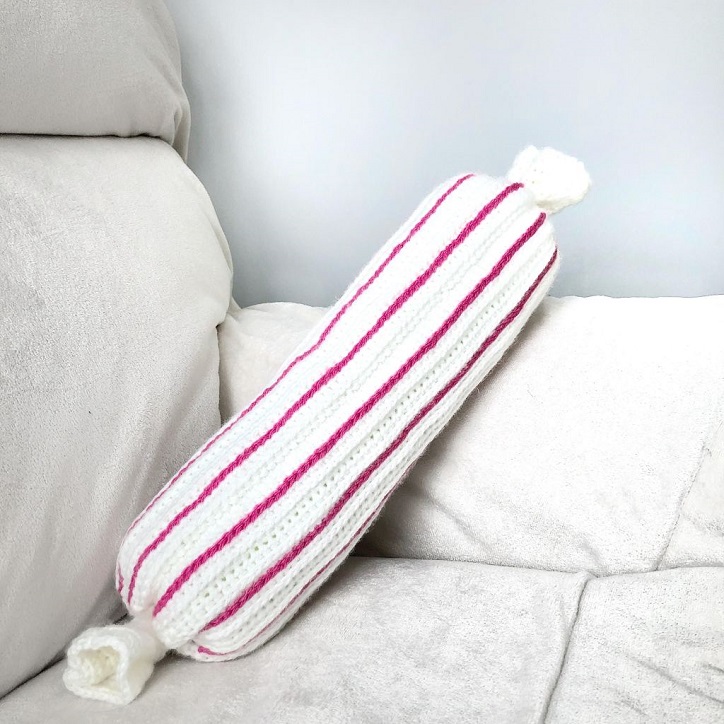 This do-it-yourself pillow is made of the things we all have at home. Old t-shirts, a bunch of leftover yarn, and some skills. Crochet a simple long piece, decorate it, and sew it on the long side. Fill it with old shirts and tye it on the side to get the form of a candy. Put it on your couch as decor and enjoy it.
16. Motif Stool Cover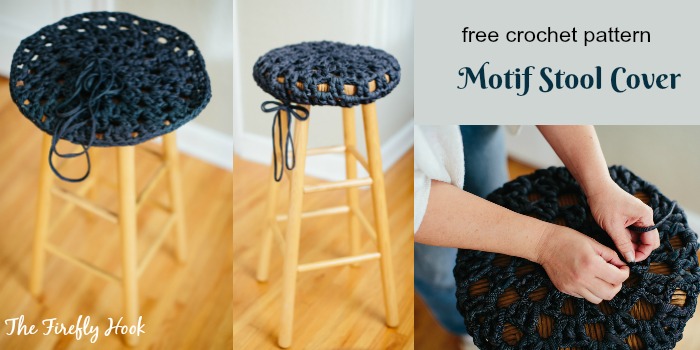 Cover your wooden stools with this amazing crocheted stool cover. It will make them softer and incredibly comfortable. Choose your own design and color to go with the style fo your room and make it pop.
17. Holiday Motif Table Runner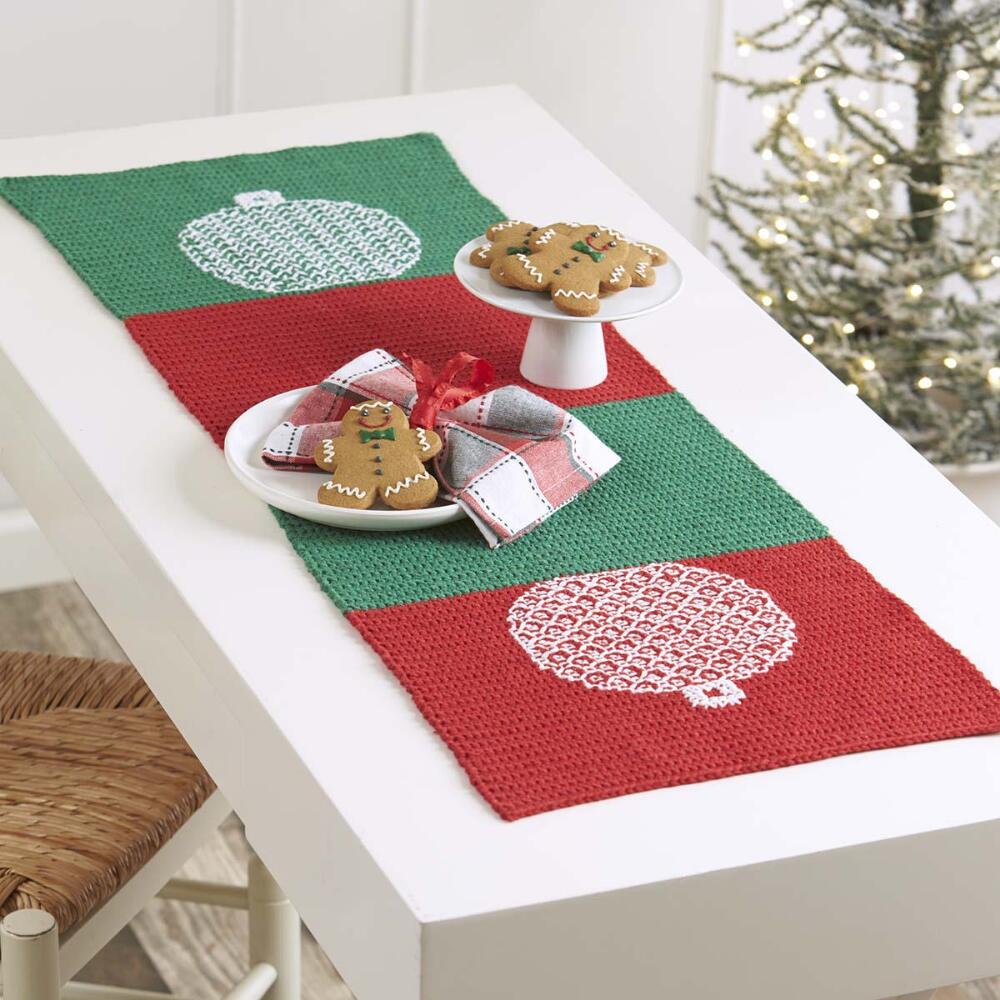 Table runners are always the first thing you think of when you hear crocheting. This table runner with Christmas motifs is perfect to enrich and complete your Christmas table. Easy to make, and fun to have, it will be the most favorite Christmas item in your house.
18. Crochet Tulips On Canvas
Crochet is also good to make 'paintings' for your stylish room. Crochet these wonderful tulips, sew them on a canvas, put it in a frame, and your painting is ready. Choose the colors, choose the tones, to complete the look of your room. If not for you, you can make it a great present for your friends and family.
19. Spa Day Kit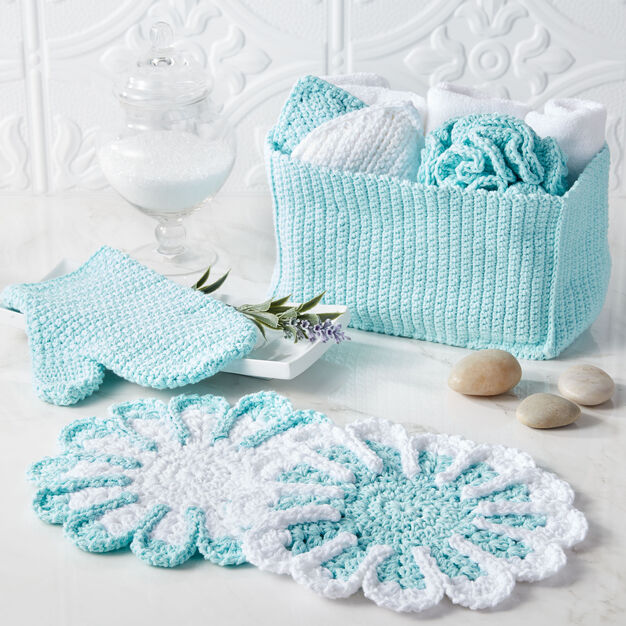 Enjoying spa? With this idea, you will bring it into your bathroom. Crochet the spa accessories in the color to match your bathroom, make them strong and stiff, and enjoy your home spa whenever you want.
20. Honey Wine Bottle Cozy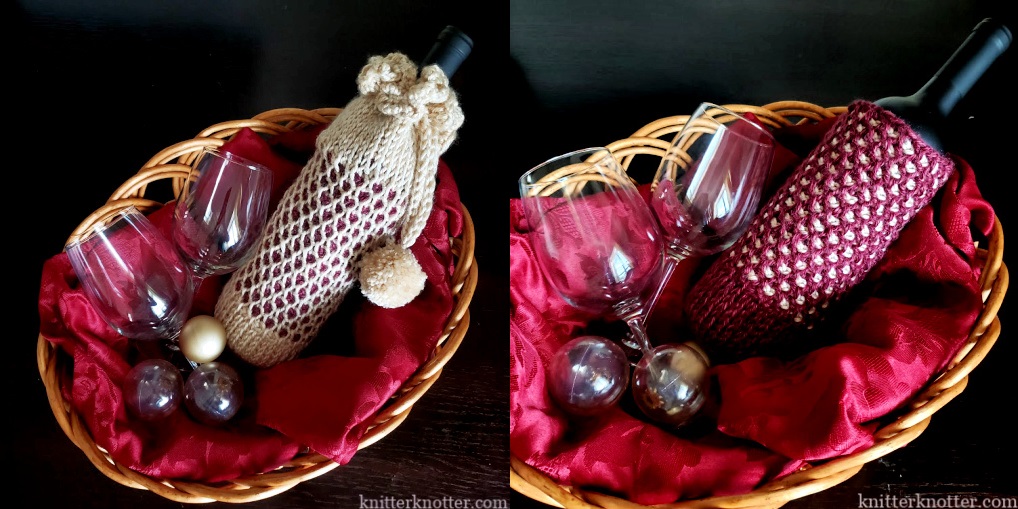 Cover the wine bottle in a crocheted decor to bring it a unique style for your home, or for your friends and family. It is easy to make and always makes the wine look elegant and posh, no matter what brand it is. Pair it with elegant glasses to complete the look.
If you like our ideas or have some of your own, please leave a comment in the comment section below.