There is nothing quite like a calm and peaceful rainy day, when you're sitting on a chair near the window while having a nice hot cup of tea or your favorite coffee. As fast as time flies when you're having it good, it does sometimes feel like you could use something to keep you occupied, at least for a while. I'm betting many of you have thought of taking up crocheting, but you've been discouraged by things like lack of confidence or, more importantly, not having anything specific you'd like to have made.
I get it. This sort of lack of purpose tends to make you not take something up in the first place. Well, be unmotivated no more. I'm about to have your mind racing as to how to put those magic fingers of yours to work with these incredible ideas.
1. Summer Sunhat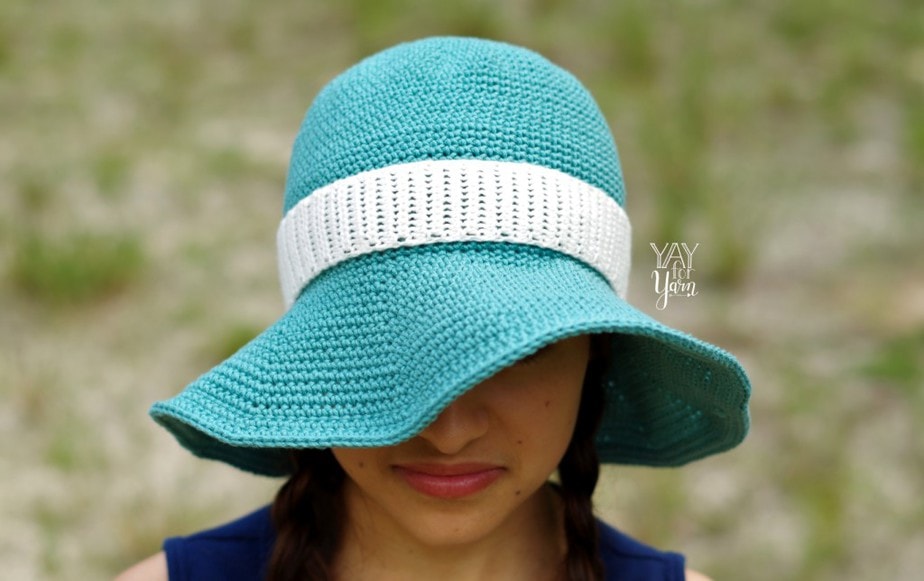 First of all, let me start out by saying that crocheting isn't only done for things that ought to keep you warm in cold weather. A good example for this opposite end of the spectrum is this swanky hat that is actually meant to protect you from the sun.
2.  Tank Top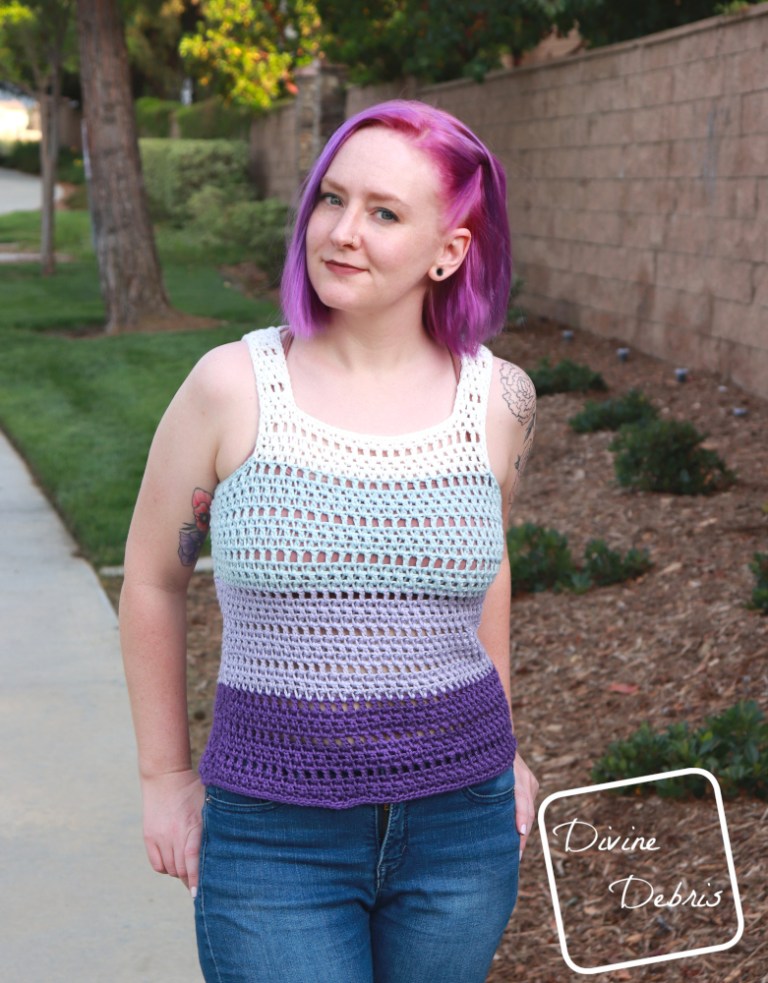 Speaking of sunny weather, I cannot stress it enough how tiny little pieces of clothing, like tank tops, are actually breezier when crocheted. Be warned, though. If you make it too breezy, it could turn out to be somewhat see-through. But if that is the effect you desire, that's none of my business.
3. Summer Jacket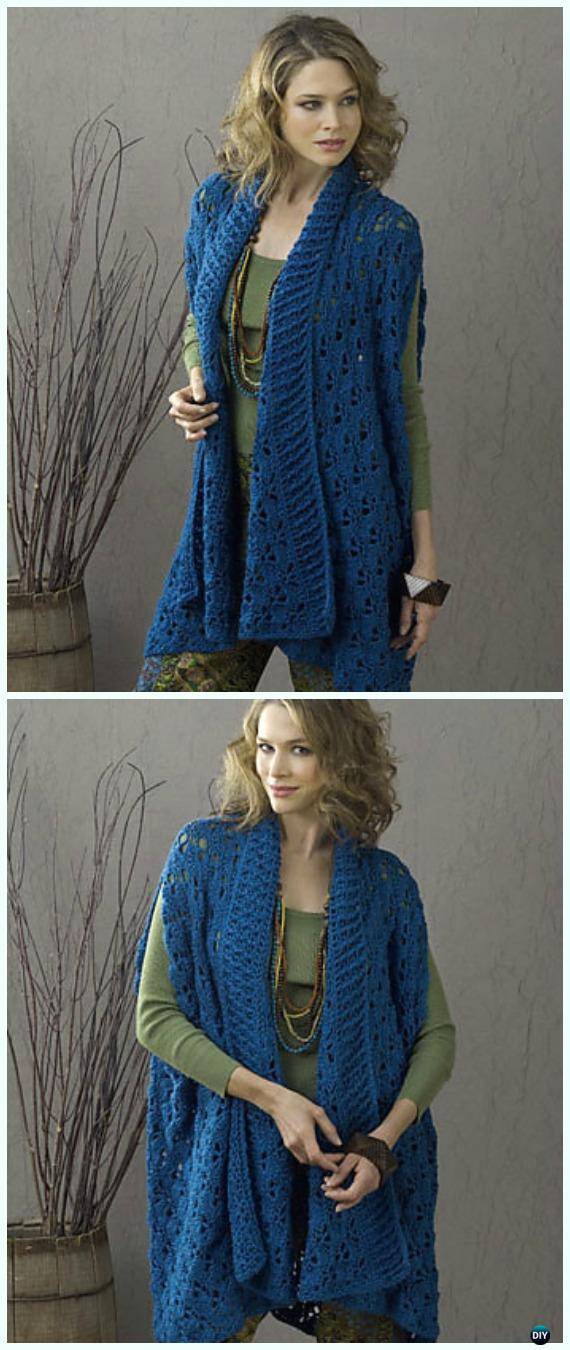 Have you ever wanted some protection at hand that's not only light and soft, but also chic and airy? Then this summer jacket is most definitely the thing for you. And with a color like blue, you can rock it with pretty much any style of outfit you want.
4. Poncho Dress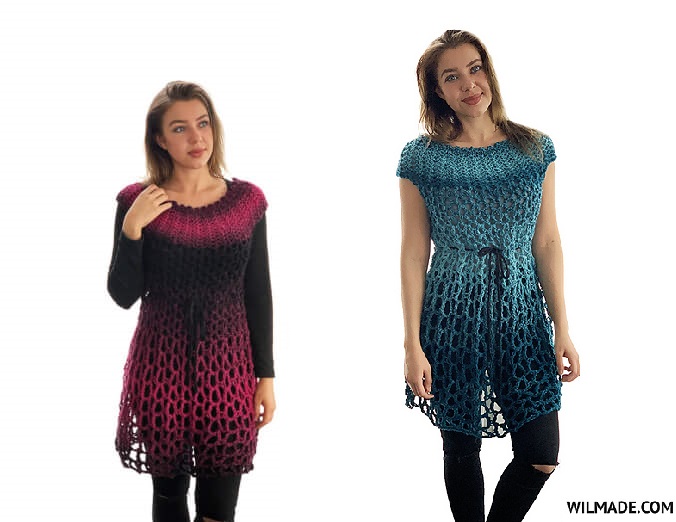 And in the 'goes with everything' category, I hereby proudly present you with the good old poncho dress. Don't let the name spook you. It's more of a tunic than something Clint Eastwood would wear in a 1960s western. (On a side note, it's really useful if you have some good outfits ruined by a pesky stain.)
5. Eloiza Motif Beach Cover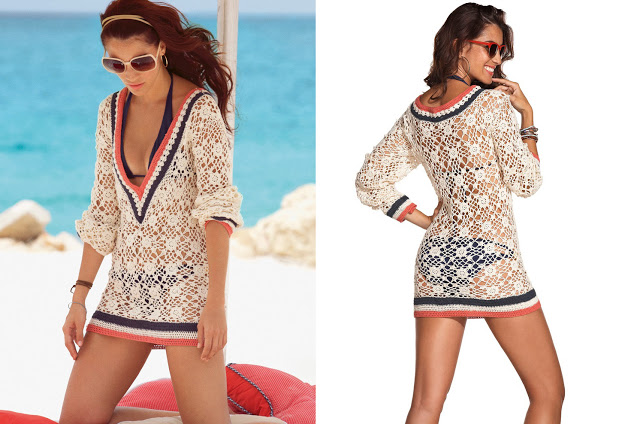 But, tunic-y clothes don't necessarily have to be about covering up and keeping warm neither. That's where the Eloiza motif comes in. It's by far the neatest thing to wear over a bikini that won't neutralize the bikini effect, so long as you're mindful of tan spots.
6. Hooded Vest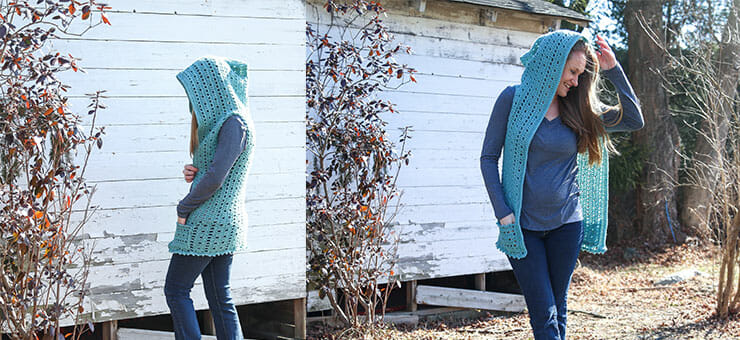 Then again, why not crochet something that has an obvious use and look neat at the same time? Behold the hooded vest. It complements just about everything, on top of protecting your hair from wind and rain. And if you also take the opportunity to add some pockets, you've hit the jackpot!
7. Peek-A-Boo Wrap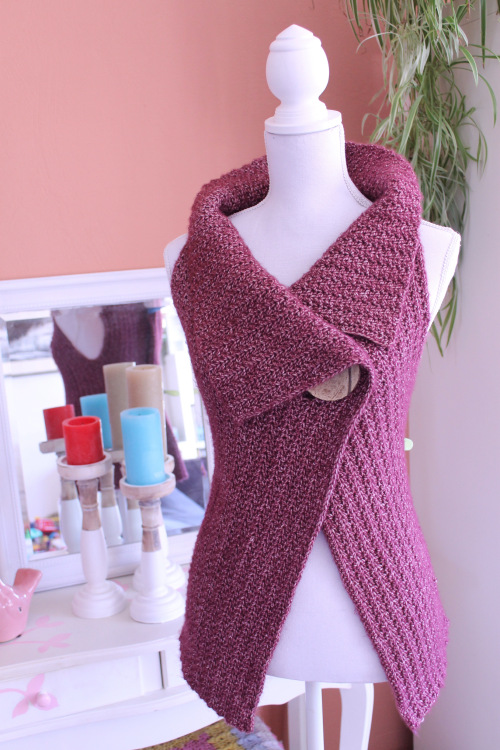 If vests are your thing, especially ones that emphasize certain traits, then you should definitely try your hand (and needles) this peek-a-boo wrap. Don't let yourself be worried by tiny little things like buttons! This one is huge, and it's only one.
8. Mussel Pattern Dress Skirt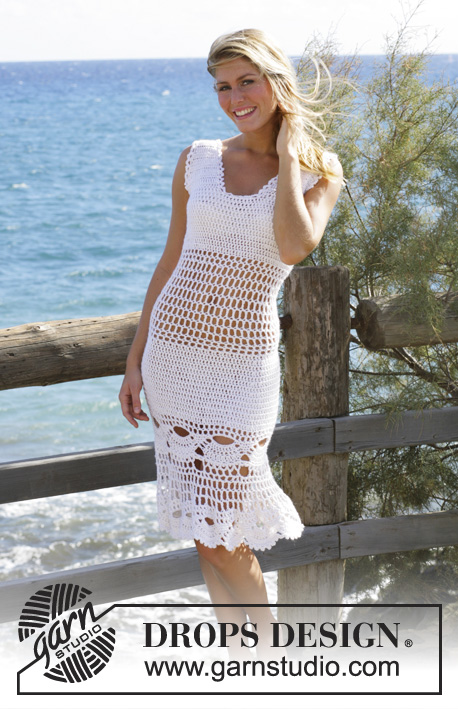 When it comes to making heads turn, this little baby is the heavy artillery. It shows off your figure, your belly while giving an accent to all the right things, and leaving none of them unprotected. Not everyone would be up to the task, but the end result is worth it, for sure.
9. Calm Cowl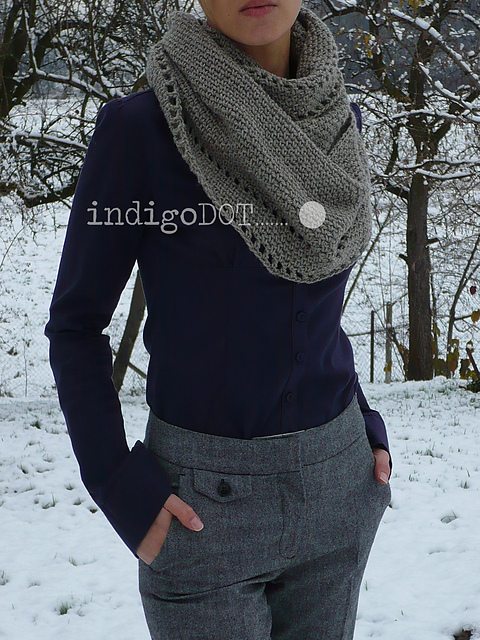 If all you've been thinking about as you've been reading this article so far is, "Jeez, why can't they just show me something simple?", you can relax now. The mighty fine calm cowl is as simple as it gets. It fends off the cold and it puts your face on a pedestal.
10. Easy Maxi Skirt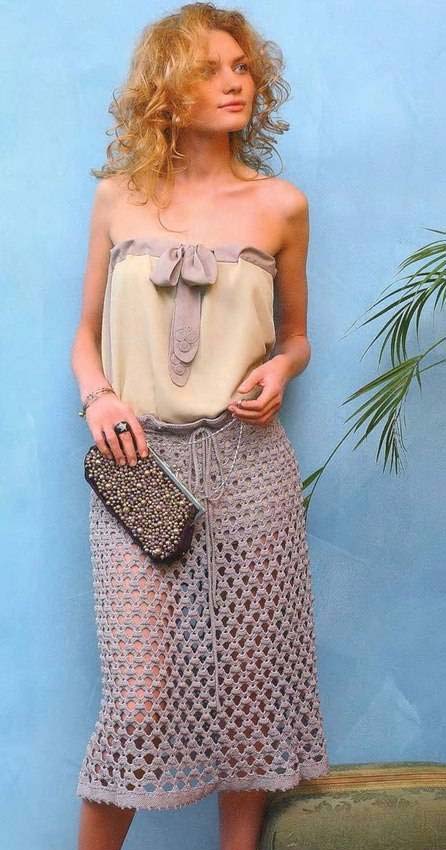 So far I've mostly covered tops, or stuff intended to go above the waistline. To truly mix things up, here's an unorthodox idea of putting your knitting skills to use for an easy maxi skirt. It's easy breezy, quite literally. Don't let anyone think that a skirt can't be crocheted. You go try and do what feels best!
11. Crochet Knot Headband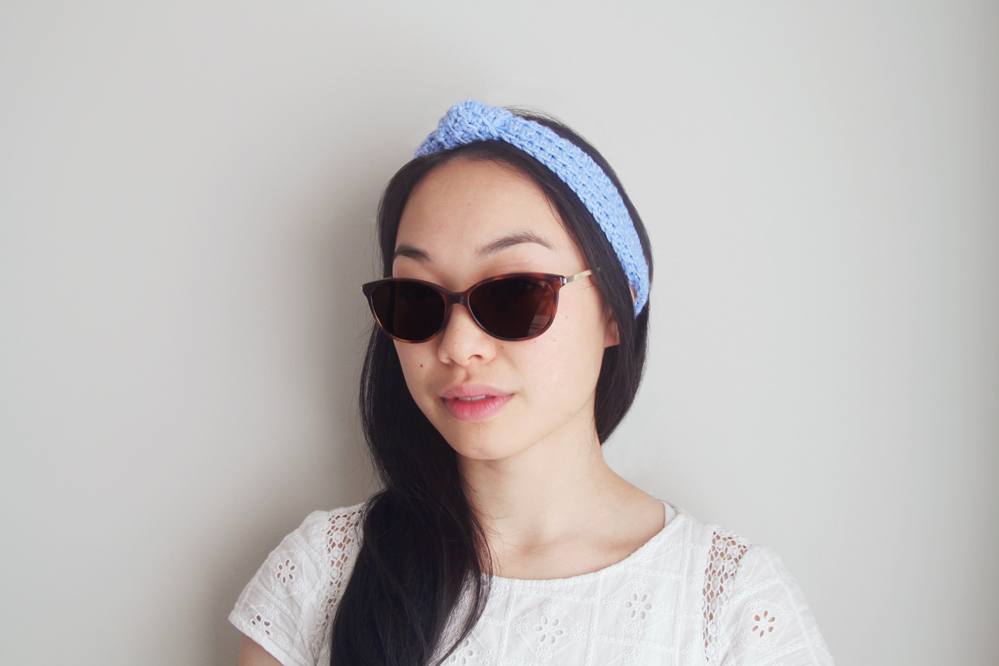 Hoods may be just the right thing for protecting the hair, but there are days when you simply want to flaunt it. You can get the best of both worlds (and many others) with this cute little headband. Bet you never thought of that while your man was making you watch 'Rambo'.
12. Fast Forward Chevron Purse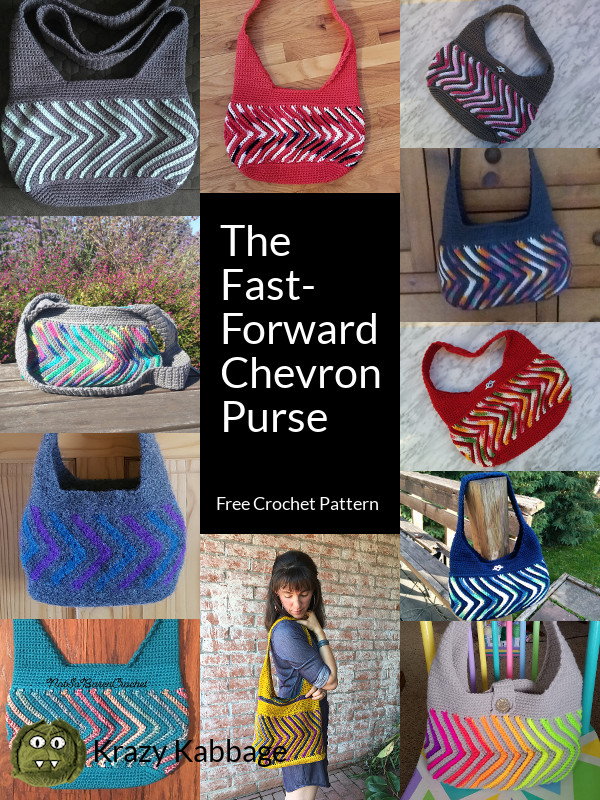 Let your pragmatic side feast its eyes. Fast forward chevron purses not only look like the best thing ever, but they are some of the most flexible purses around. This is something that requires tighter needlework, but really gets the job done for you in any color pattern you choose.
13. Crochet Slippers With Flip Flop Soles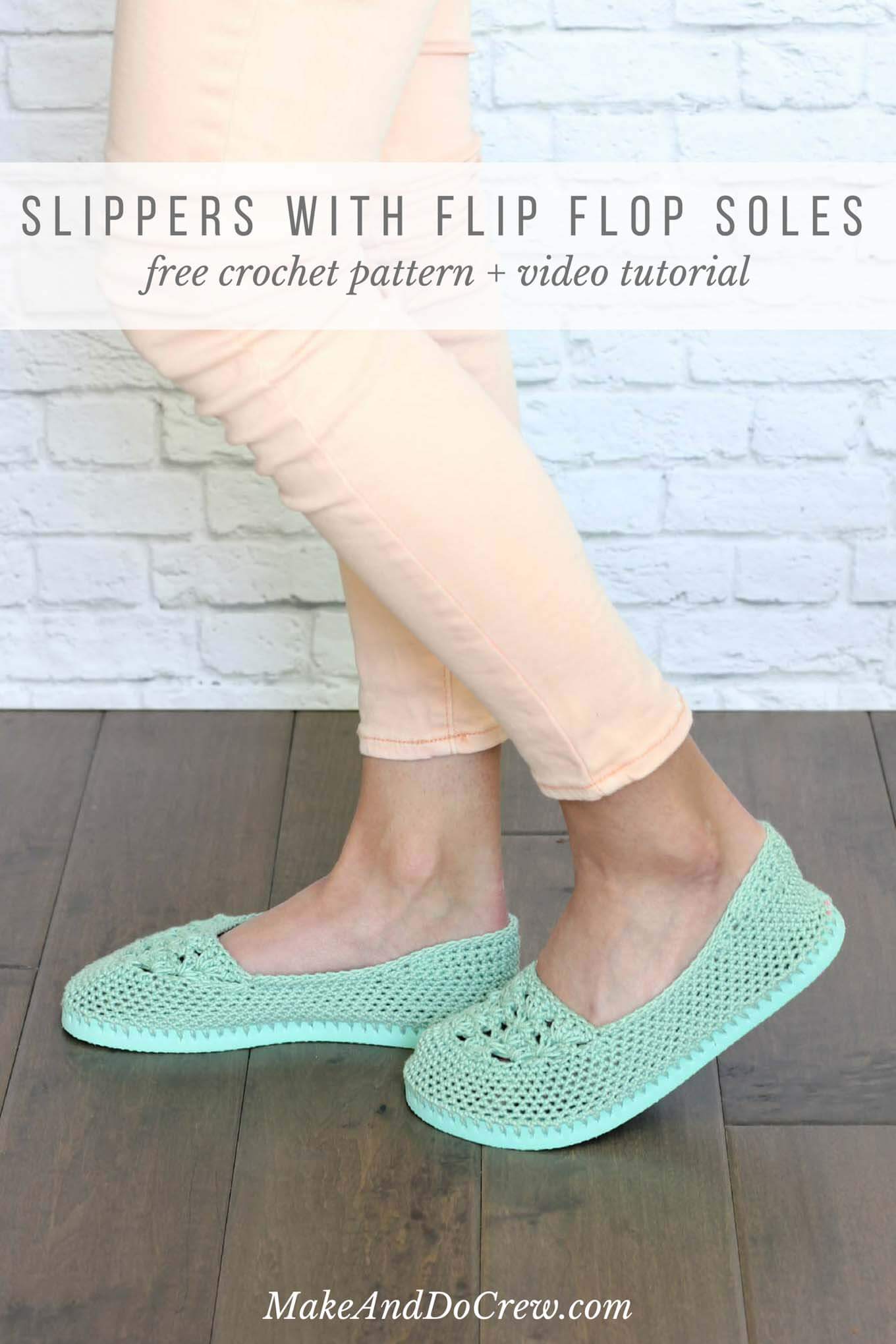 Let's go down a bit here. Like, way down, all the way to your feet. That's right, it's actually possible to crochet your very own slippers. Because let's face it, as much as you enjoy the lightness of flip-flops, you're also annoyed by that thing between your toes that still isn't enough to keep the sole close to your feet. So, here's your solution. You're welcome.
14. Water  Bottle Carrier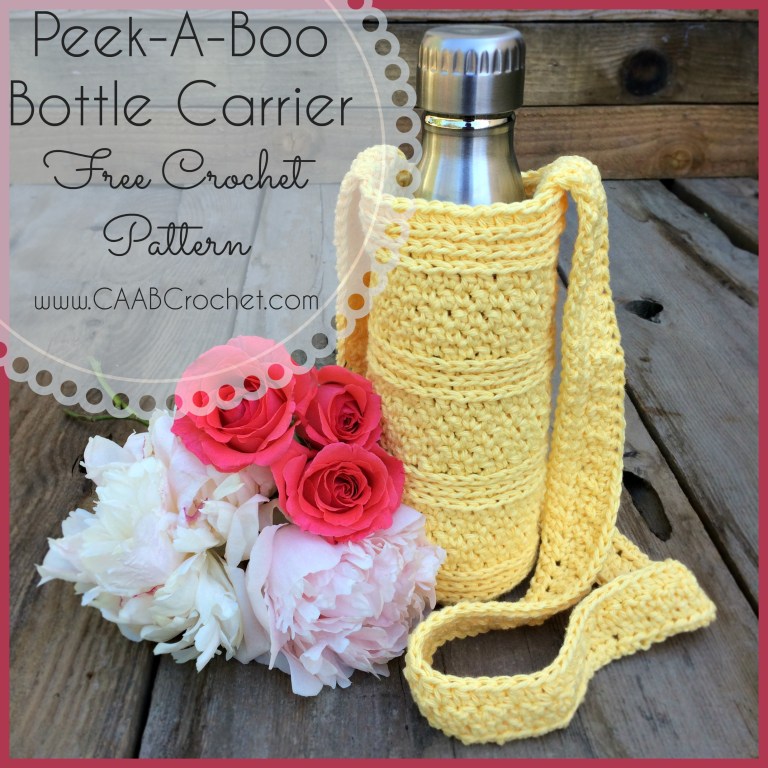 Do you ever get tired of having a water bottle keep one of your hands occupied at all times on a hot day, or making a huge bulge (and a bit of a wet mess) in your purse? Well, here is the simplest and cutest solution to that problem. You have nothing to lose, least of all your water bottle.
15. Woven Tassel Pillow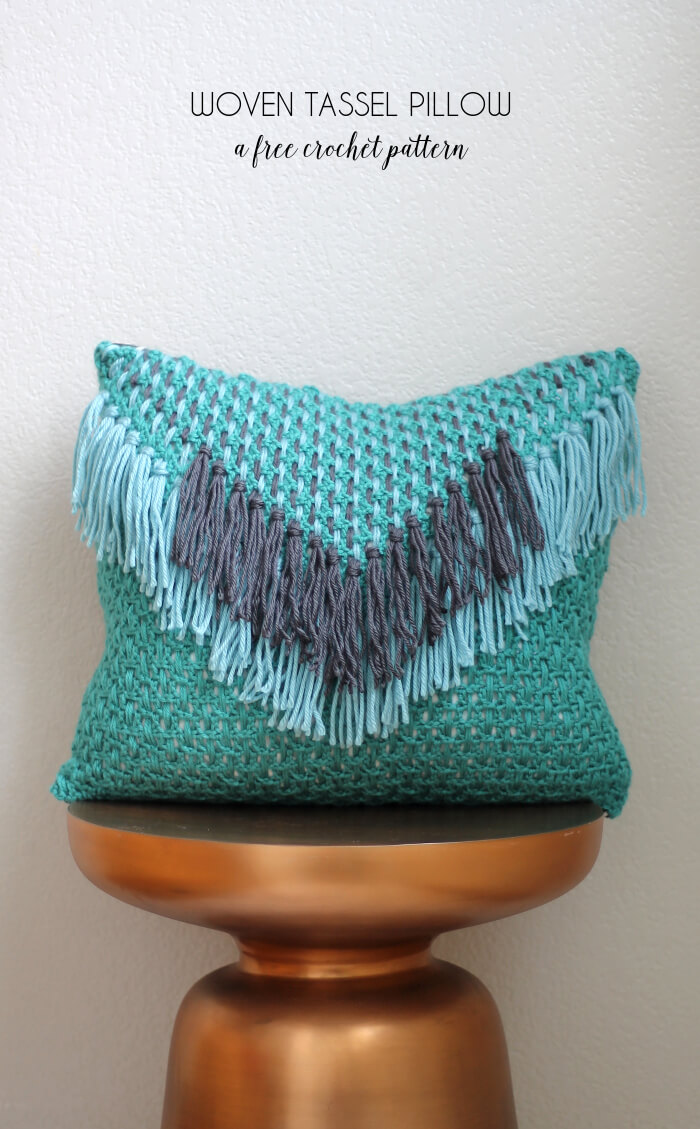 If you're someone who's extremely proud of their crocheting work and want your work to be always a sight for you to admire it, go for a woven tassel pillow. Not only that, but it also allows you to show off your skill without having to leave the house.
16. Rainbow Sampler Blanket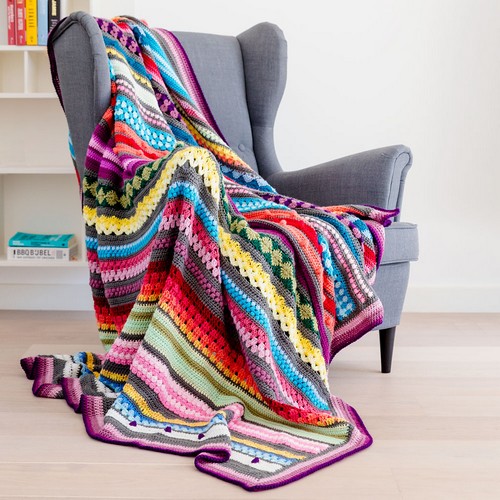 Yes, I'm aware I went from sitting in an armchair by the window on a cold day to things like shoes and water holders. So, going back to the basics, the best way to complement this sweet (in)activity is by being snuggled in your very own rainbow blanket.
17. Crochet Face Mask With Filter Pocket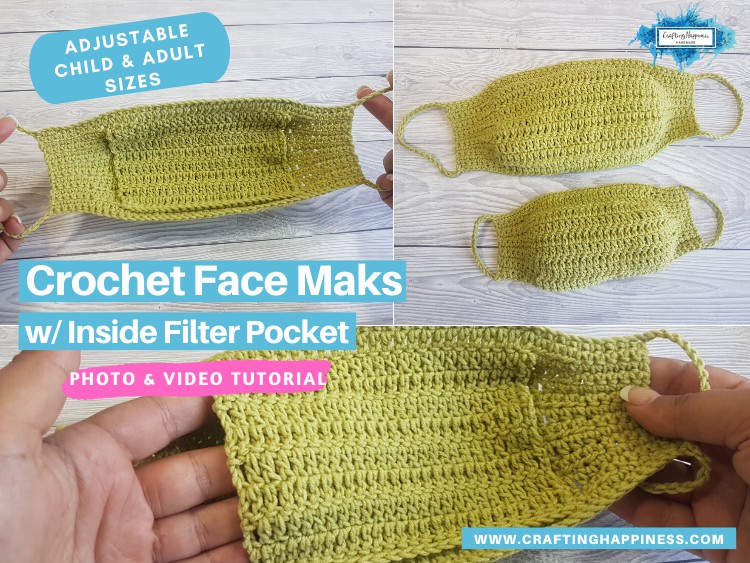 As a bonus, it's crucial to stay safe (and not just trendy) in these uncertain pandemic times. While everyone else is scrambling to get a hold of a mask, you should consider making one yourself. Mind you, a crocheted mask alone offers very little protection against viruses and bacteria. So, be sure to add a filter pocket and remember to put a filter.
And, there you have it. Those are ways you can make the best of your crocheting and knitting skills, or maybe even take them to a whole new level. What do you guys think? Feel free to speak your mind in the comments, that's what they're here for.