When you want to buy a new perfume, what do you do? Truth be told, there is no hard-and-fast rule about how often to change your perfume. Some people stick to their signature scent for their entire life. Others, change their perfume once a month, once every few months, or once a year. In any case, buying perfume should be something you can do easily.
And this is where Fragrantica helps you. The online encyclopedia of perfumes is one of the best places to find the fragrance you want and need. It is also a perfume magazine and a community of perfume lovers.
What is Fragrantica?
Simply put, Fragrantica is an online encyclopedia of perfumes. With a huge community, the website informs its readers about new perfume launches, famous fragrances, some lesser-known scents, and reviews of popular perfumes.
For Fragrantica, perfumes are the thing that moves the world around. You can learn more about each perfume, discover new places of scents, and explore life around you through your scent.
The independent magazine in the United States is available in different languages and is open to everybody. Each person can contribute reviews, read articles, and check other content for information.
How to search for perfumes?
The website offers several different ways to search for perfumes. After all. There are more than 70,000 perfumes on the website you can search for. As of April 2022, fans and content editors have contributed more than 1,228,000 fragrance reviews. And there are more than 750,000 registered perfume lovers on the website.
Does that sound like a fragrance encyclopedia to you? It certainly is. One of the simplest ways to search for perfumes is by major brand countries of origin.
This might come as a surprise to many of you, but some of the brands on the website are from Brazil, Canada, Japan, Lebanon, Oman, South Arabia, Sweden, and more.
Of course, the United States leads the way with more than 1100 brands you can find on Fragrantica. France is the second leading country with more than 850 brands. From there, we have countries like Italy with more than 500, followed by Germany with 200, the United Arab Emirates with more than 120, the United Kingdom with 350, and so on.
Best Perfumes of the Year
Fragrantica also gives out rewards to the best perfumes of the year. And yes, readers decide which perfume wins for that year. Their rewards make it to the news for sure.
You can browse their website to see which perfumes have won in the past few years. They are divided into Top 10 men's perfumes and top 10 women's perfumes.
Using the perfume finder
This is arguably one of the best features of Fragrantica. You can easily find any similar perfume to the one you are using. Or find a perfume that suits your style.
The website basically recommends you a different fragrance using the information that you enter. First, you enter the name of a perfume. You instantly get suggestions of other scents that you might also like.
But, if you like to go deeper in your search, select the fragrance notes already present in your favorite perfume. As you select notes, the website gives you suggestions. It is a nice way to search for a similar perfume to the one you are already using.
Search by perfumers
Another option for search scents, fragrances, and perfumes on Fragrantica is by popular perfumers and entrepreneurs. They are listed alphabetically.
If you want another option, you can click to do a perfume search by color. Isn't that fun and unique? Just pick a color, and the website will deliver all the results for the said color. Of course, it is the color of the fragrance bottle.
Go visit the forum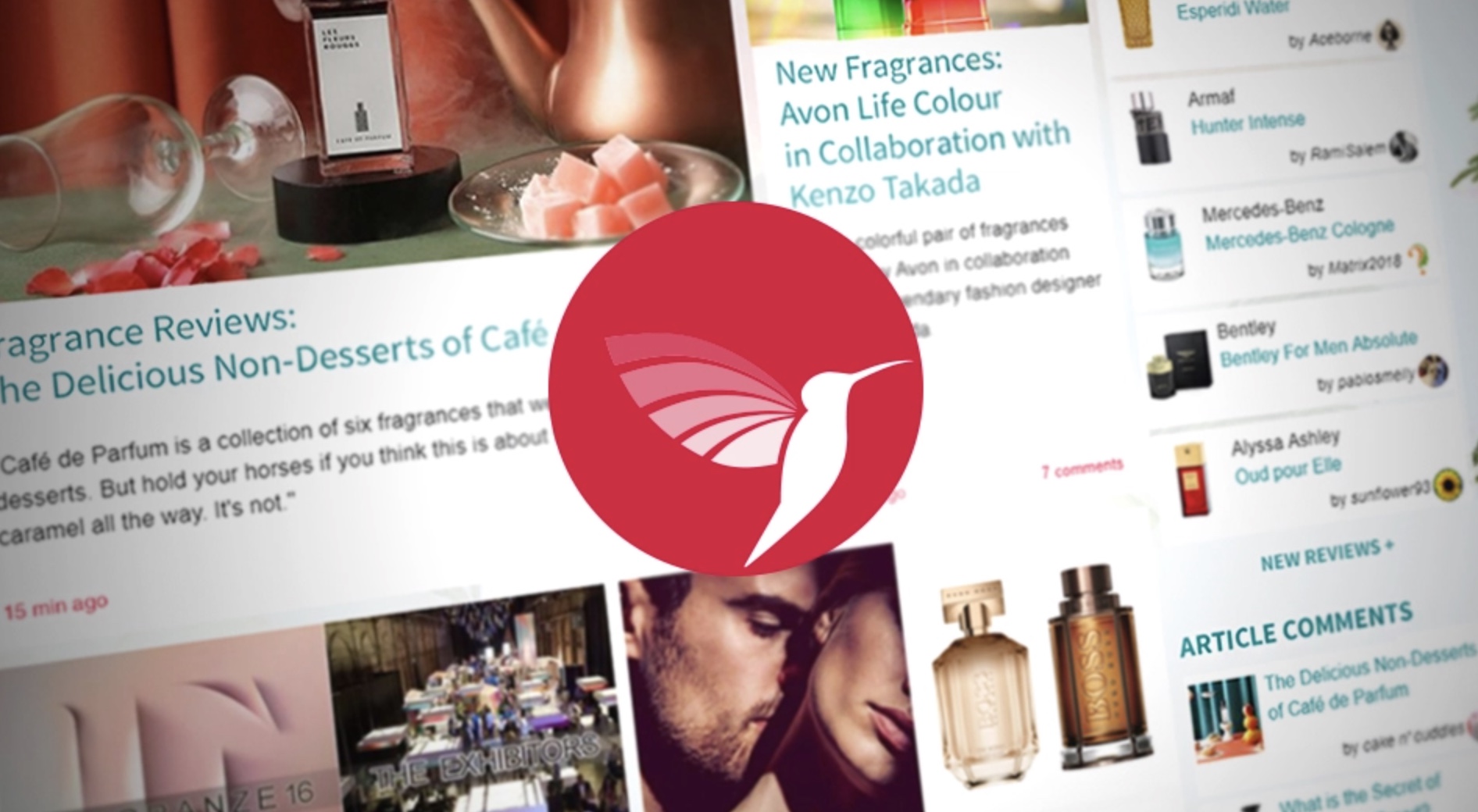 The forum is the best feature of Fragrantica. As we said before, there are more than 750,000 registered users on the forum. There, you can join a discussion and talk with like-minded people. Or do a review of a perfume.
Or simply see what people like and do not like about a certain perfume. This might help you vastly in your search for a new perfume.