In the past several years, fidget toys have exploded in popularity. They help reduce restlessness, manage anxiety, and improve focus. Some experts praise their effectiveness, others do not. But in general, people love these fidget toys for anxiety and how they help.
Fidget toys come in different forms. Some of them are cubes, spinners, and balls. No matter the shape, they are popular and easy to use.
So, if you have a generalized anxiety disorder, it is time to think about some fidget toys.
How Do They Work?
Some people find that moving, spinning, or handling an object can help you calm down. These fidget toys are quite effective in helping people with obsessive-compulsive disorder, or OCD. Those with OCD say that they find comfort in repetitive action, and these fidget toys provide just that.
People with obsessive-compulsive disorder use repetitive behaviors to neutralize or counteract their obsession and anxiety.
Now, these toys can help with immediate anxiety relief. But they do not provide long-term effectiveness against anxiety and symptoms.
The idea with these spinners and similar toys is that they alleviate stress and improve concentration. The spinner itself is a distraction and requires voluntary movement and intentional fidgeting.
Are They Effective?
There have been many studies trying to calculate the effectiveness of fidget toys. Specifically, they look at how they help people with anxiety, autism, and attention deficit hyperactivity disorder, or ADHD.
Most of the studies do not have a definite answer. Yet, some evidence suggests that these toys can influence your fine motor control skills.
Some studies have also shown that people playing with spinner and similar toys show improvement in the symptoms and anxiety.
Types of Fidget Toys
As we said before, there are many different types of fidget toys. Some of them are:
Squeezable stress ball
Fidget spinner
Playdough
Putty
Chewable pendant or straw
Sensory diffuser
Six-sided fidget cube
Some of the best fidget toys can target each of the five senses. These include oral, olfactory, and tactile toys. Before buying a sensory fidget toy for anxiety, we recommend talking with a doctor or therapist.
With that in mind, let's see some of the best options on the market.
Best Fidget Toys for Anxiety
Coogam Mini Rubik's Cube
The mini Rubik cube requires a little bit more involvement than other fidget devices. But you are in for a treat. If you like solving puzzles, this is the toy for you. Just bear in mind, some reviewers found the mini version uncomfortable for larger hands.
Tom's Fidgets Flippy Chain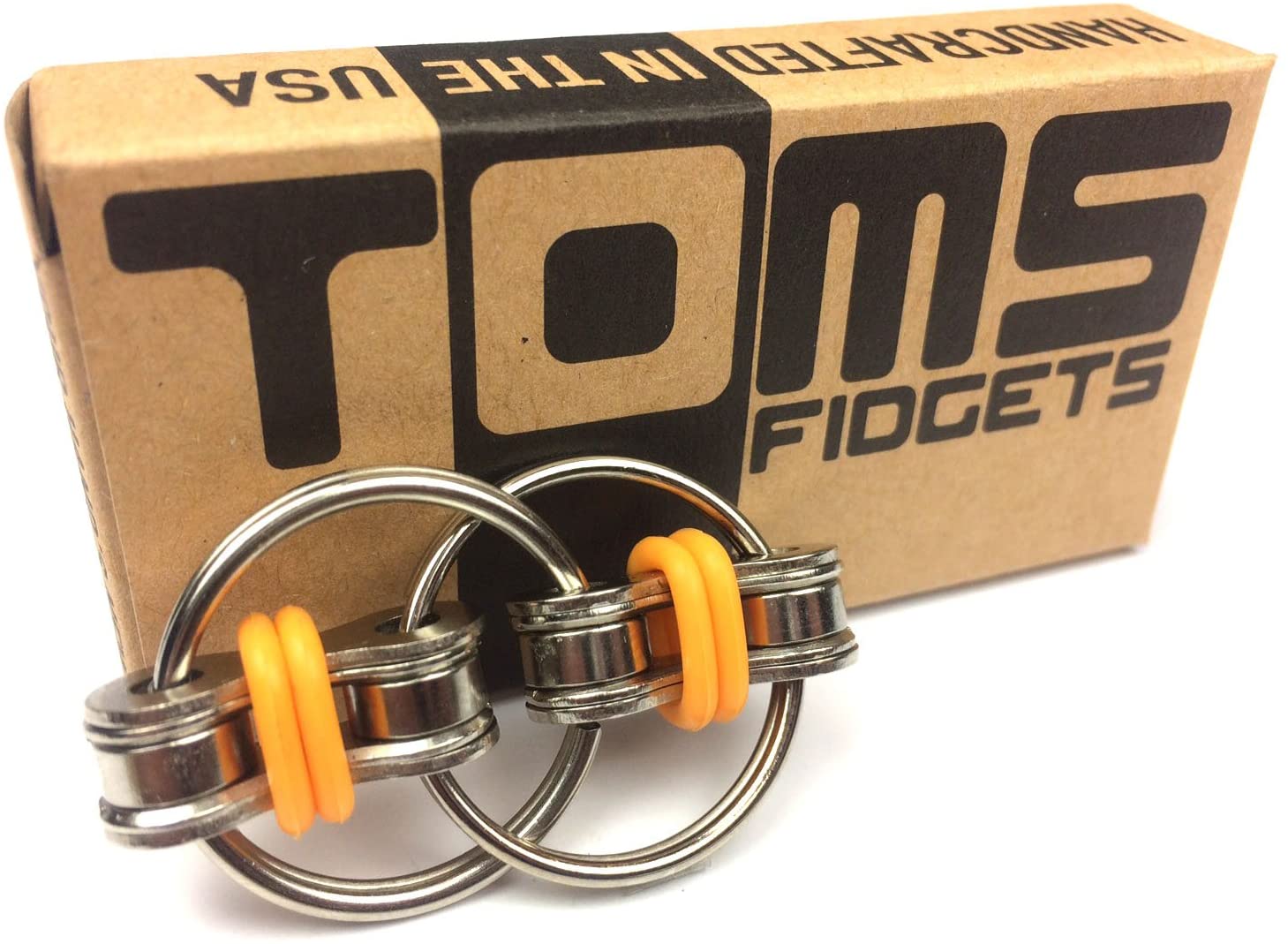 This is a toy made of clean bike chain links. You can use it for different reasons. It fits in your pocket and has small silicone bands for added texture. If you are afraid you might lose it, put it on a keychain.
That way you can use this fidget tool for anxiety relief anytime and anywhere.
Mobii Fidget Ball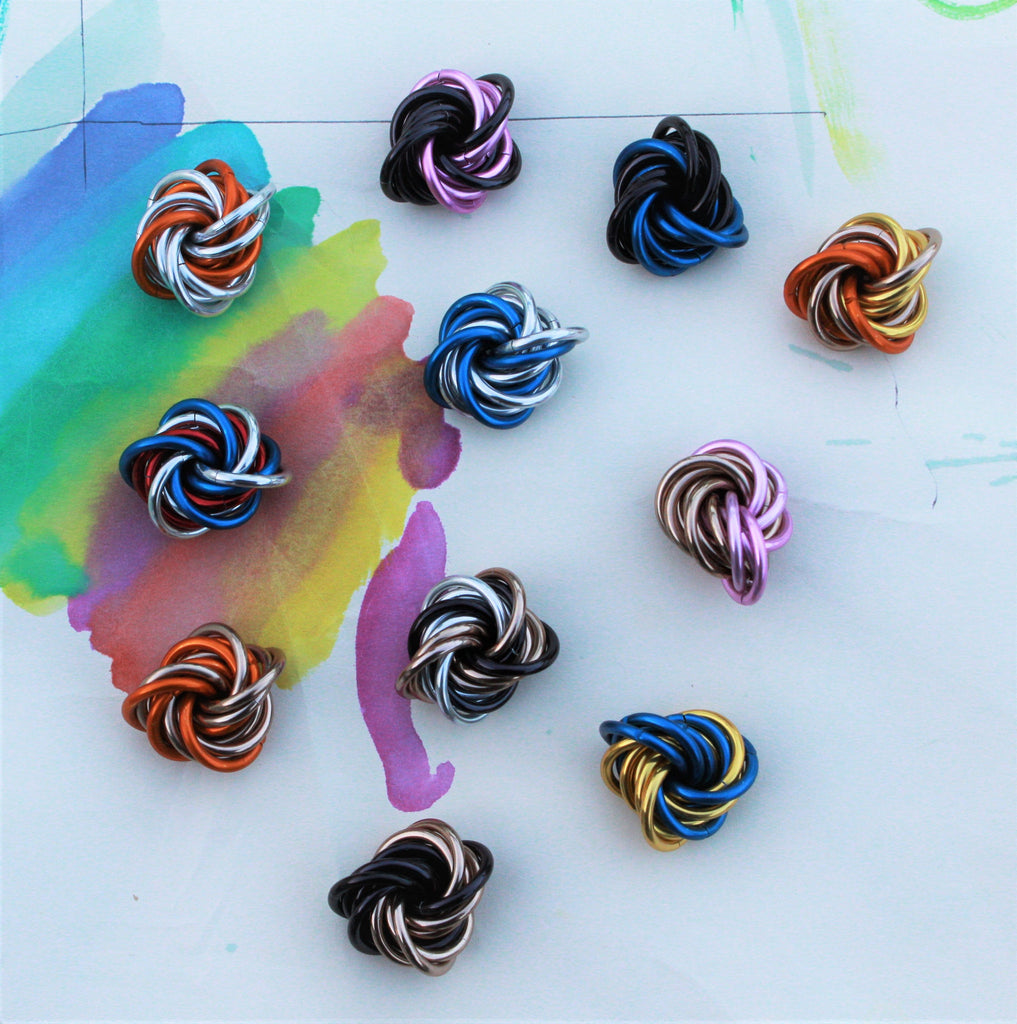 Made of smooth, interlocking rings, the ball is great. If you enjoy textures, this ball can help you. Stroke the rings for a calming effect.
It is a small toy that is great for fidgeting with one hand. You can either stroke it or rotate the rings. Or simply, spin the ball in your hand.
Joeyank Infinity Cube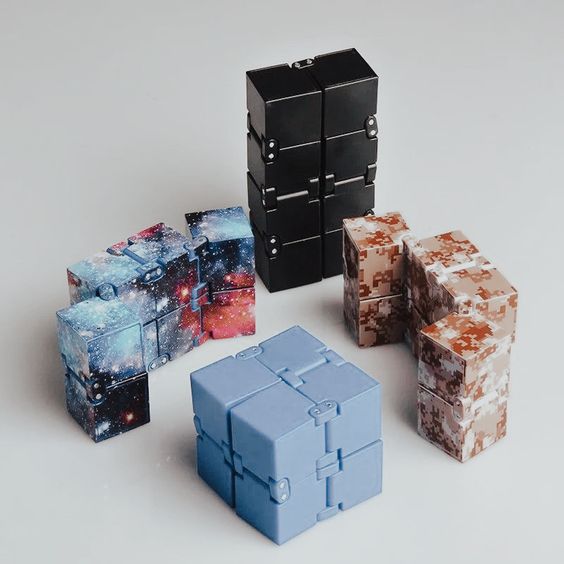 The aluminum cube consists of eight smaller cubes. You can rotate the cubes to create different shapes and configurations. Do not use it in a quiet environment. The toy produces a small amount of voice when used.
SimplDimpl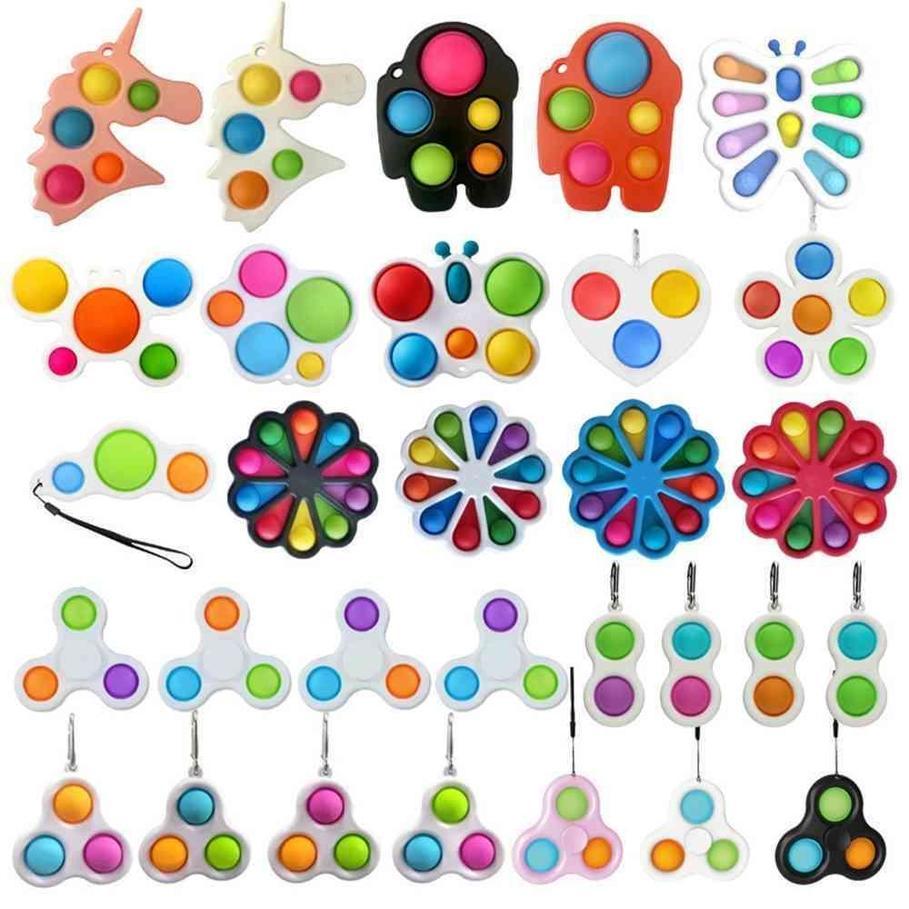 Made of colorful silicone, the toy can fit in your pocket easily. The addictive pop action of the buttons will keep your hands busy for hours.
Fidget Necklace by Love, Dawne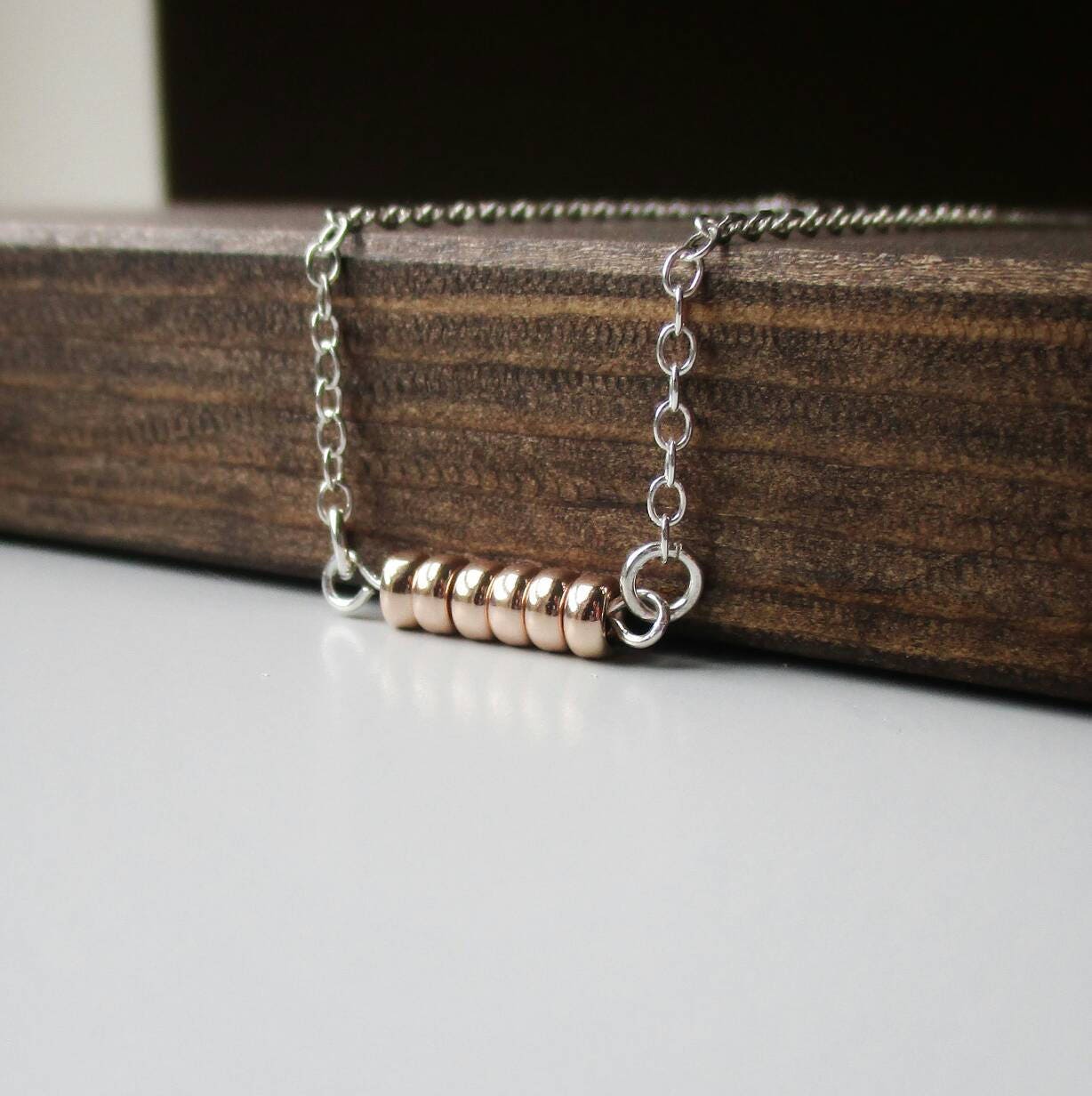 Who says that fidget devices have to look like toys? You can play with this fidget tool by working your fingers around the smooth beads on the stylish necklace. Available in different finishes, including rose gold or sterling silver.
Kinetic Sand Store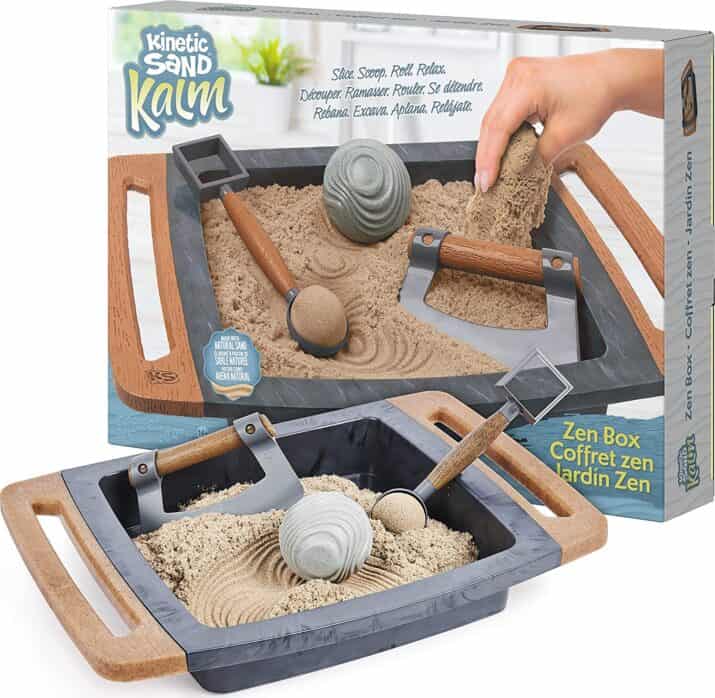 When we were kids, we loved running sand through our fingers, right? Well, this is a toy that has the same effect but is made for adults. You can keep it on your desk. When stress hits you, just roll a rock through the sand or let it slide through your fingers.
Spoley Desk Sculpture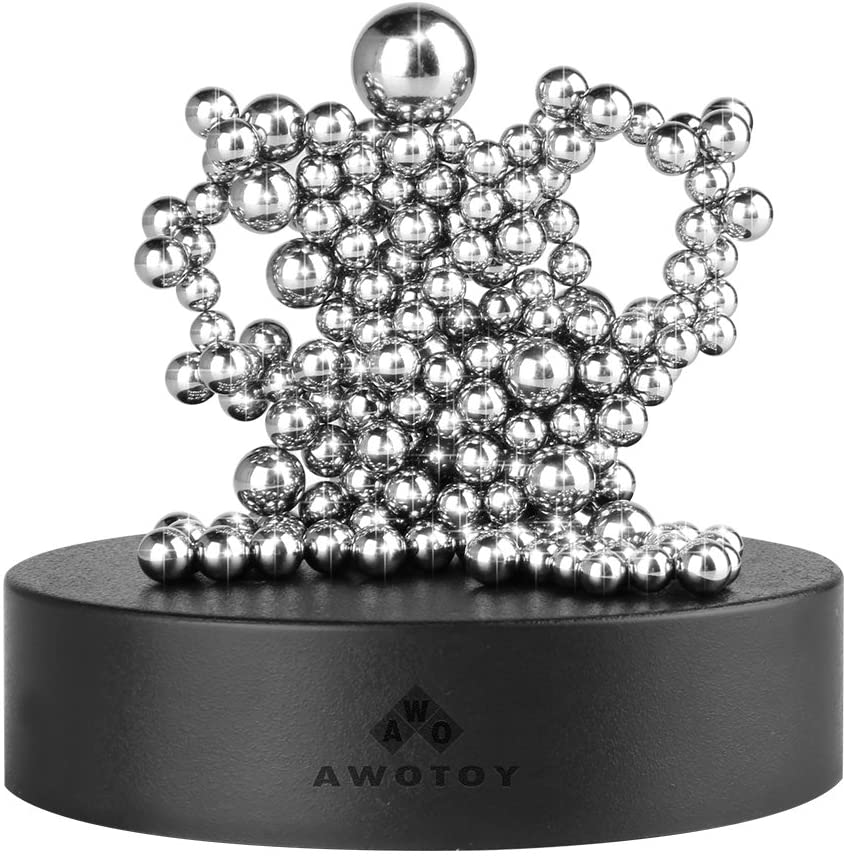 It is a desk toy that has a magnetic base and 220 small magnetic balls. You can play in different ways. For example, you can stack the balls onto the base. Or you can arrange them in various shapes. Take a break from work to play with it.
Toysmith Deluxe Sand Garden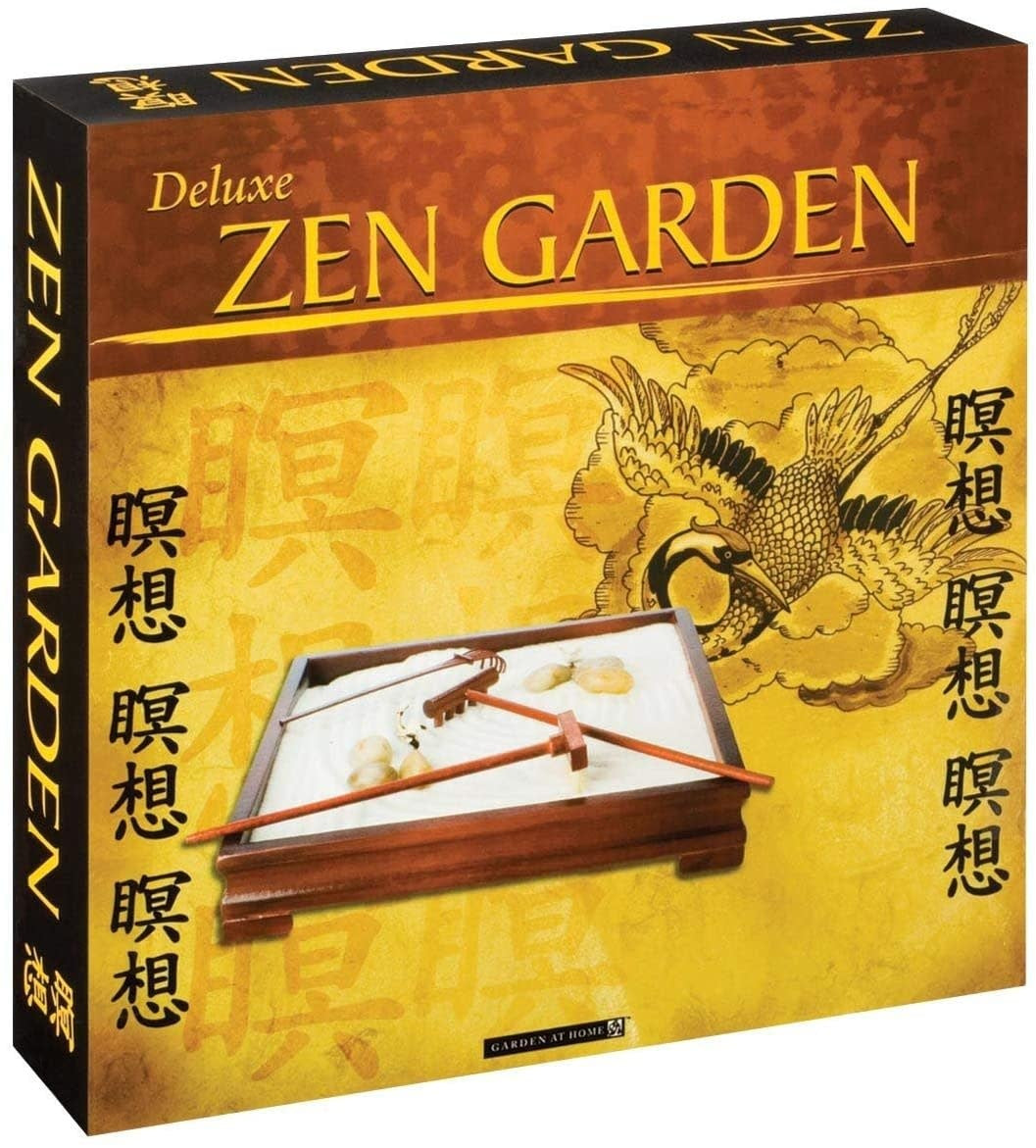 Here is another sand toy. It is a miniature version of a Zen garden that will make it easier to take a break from work. You can then focus on something calming.
Toysmith Euler's Disk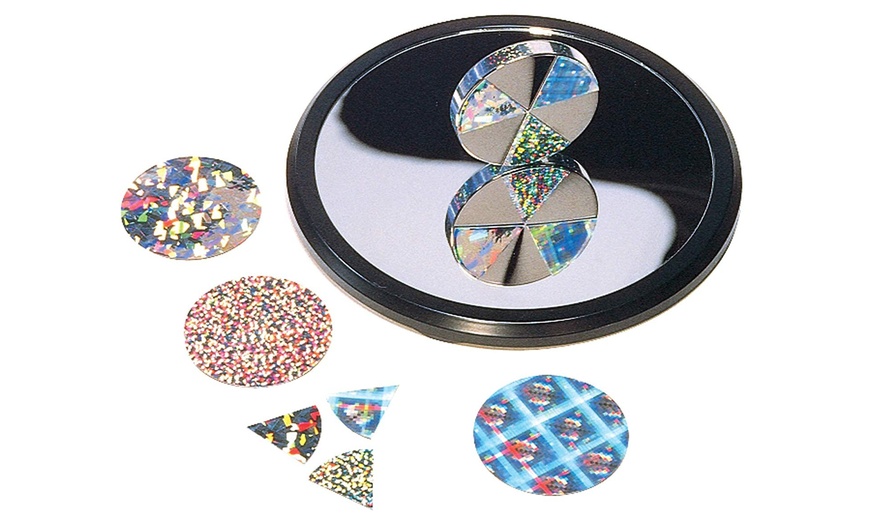 Here is another toy from Toysmith. To play with this one, you set the disk onto the mirror and spin it. It will continue spinning continuously making different patterns of color as it spins. There is no noise, making it ideal for a quiet work environment.
Eastbull Useless Box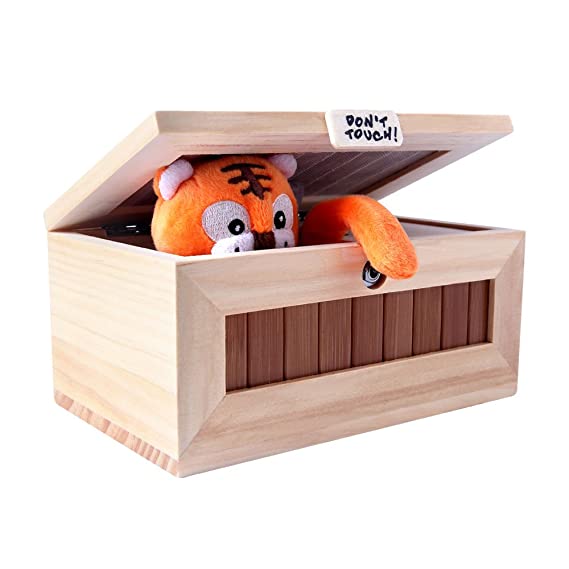 This is not a traditional fidget toy. But you can still use it as a distraction from work. Just flip the switch and wait for the box to turn itself off.
Sac Silver Sterling Silver Spinner Ring
Any spinner ring will do it. Spinner rings come in different colors and styles. This one, for example, has a unisex style. Made of sterling silver, it is great because it will not turn your finger green after using it.
Fidget Bean Toy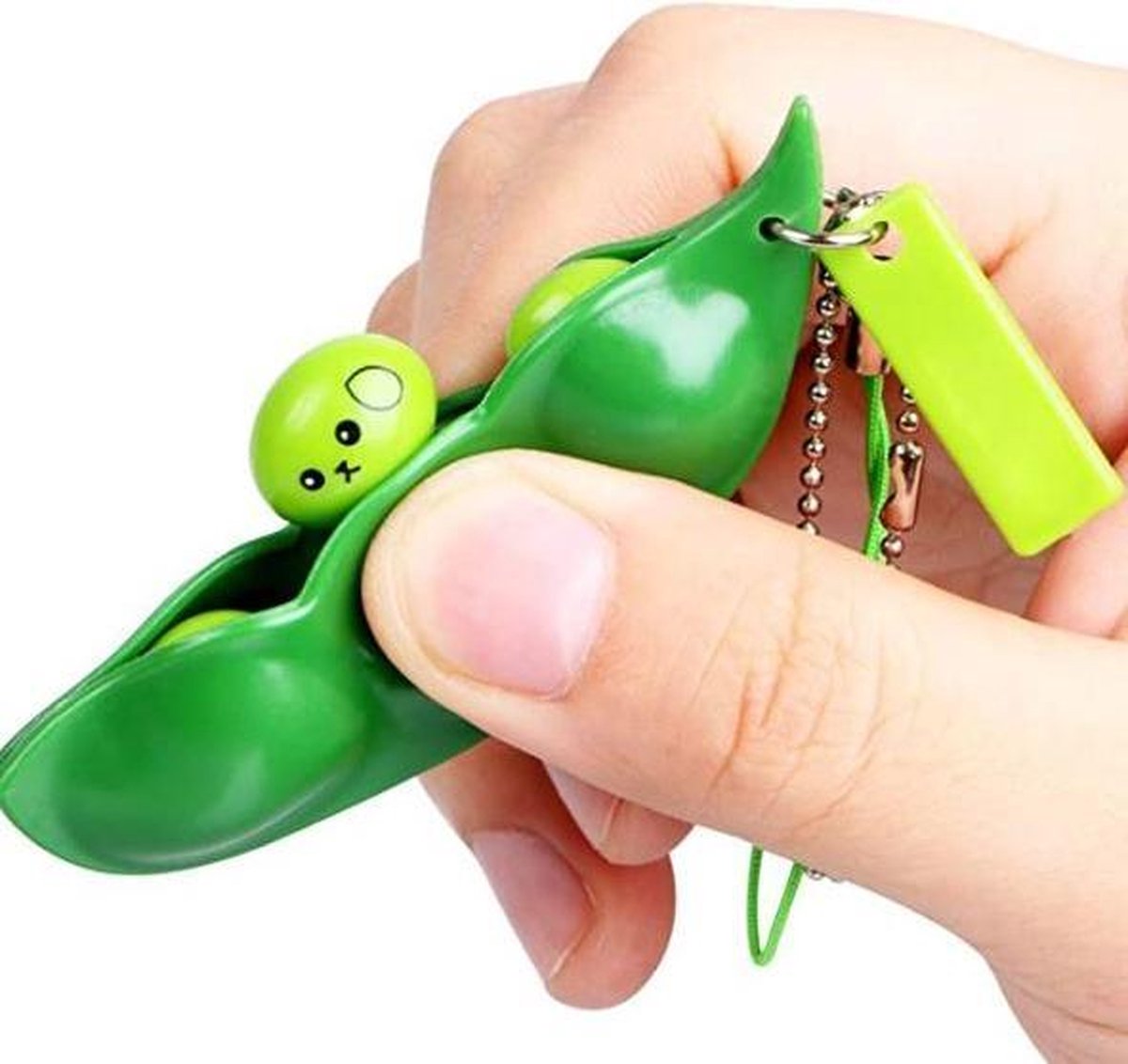 This PVC keychain is a great toy for relieving stress. Simply squeeze it to pop out the attached beans. And they all have adorable little faces.
Magnet Balls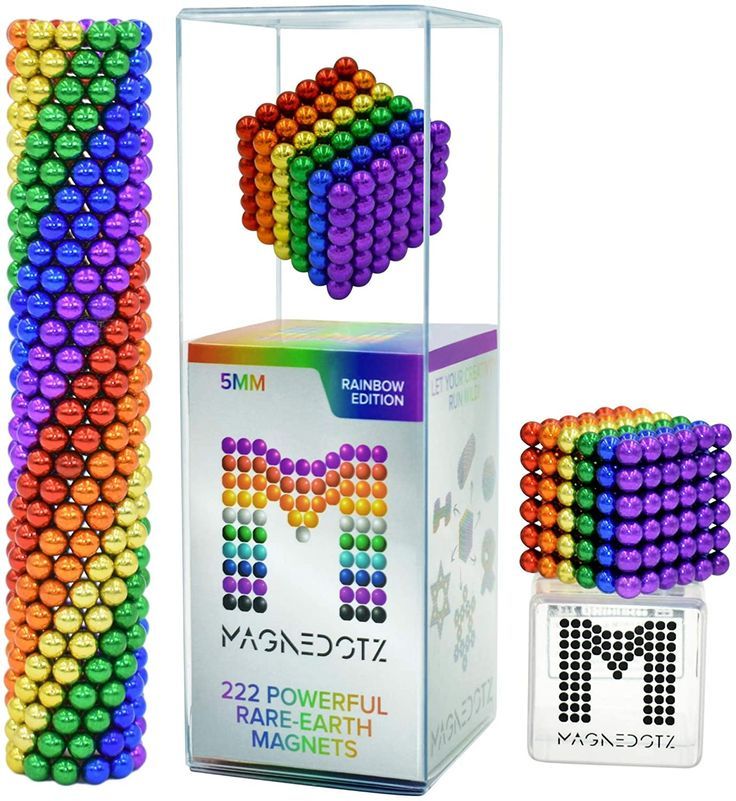 You can find magnet balls in different colors. You can then manipulate them in different shapes and patterns. Or you can just run them through your fingers.
Goda Acupressure Ring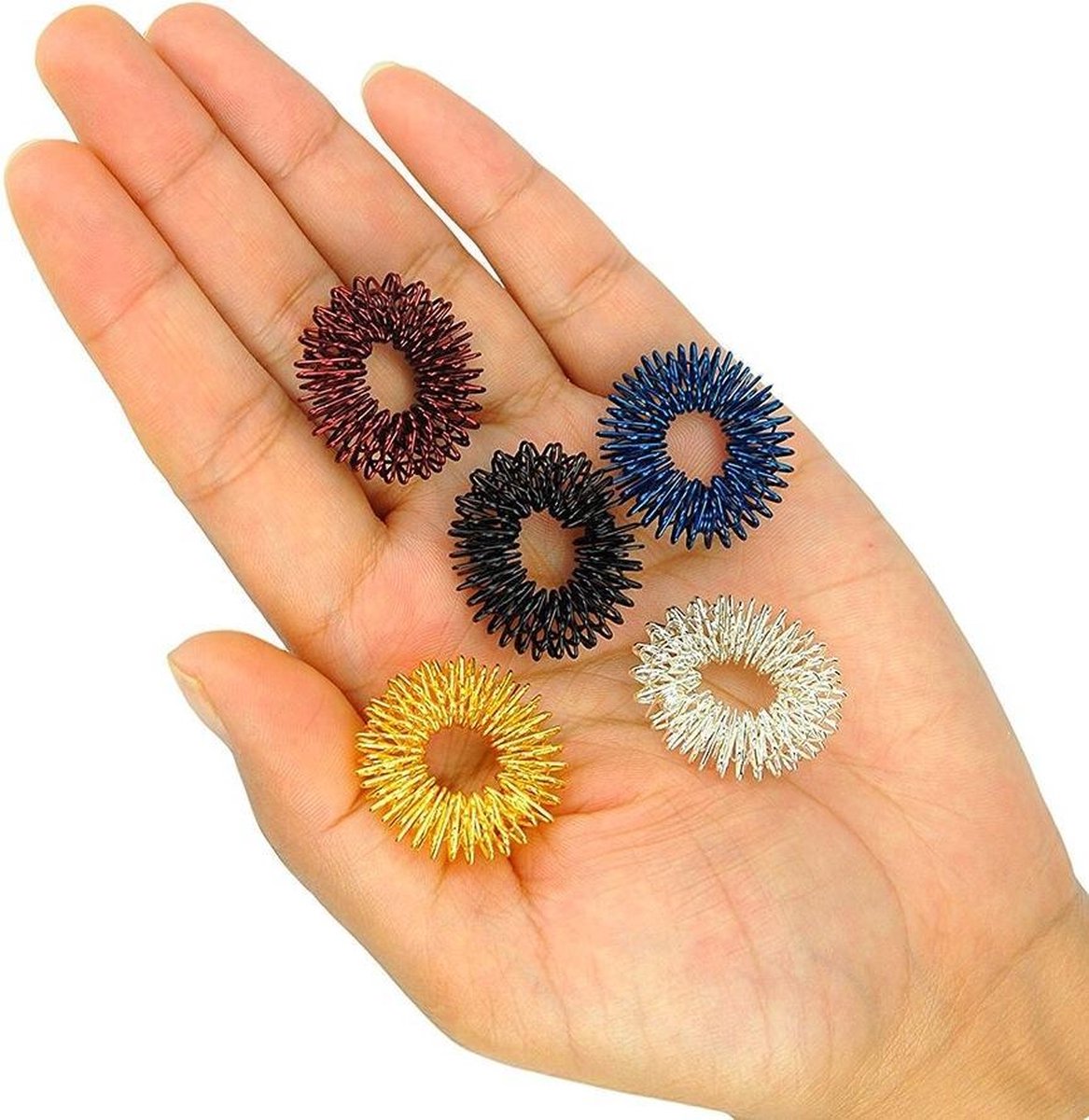 These acupressure springy rings can stimulate pressure points on your fingers. They can also make a great fidget toy. Just slide it up and down your fingers to relieve stress. Bonus point: they make for a great massage.
Panny& Body Chewable Pencil Toppers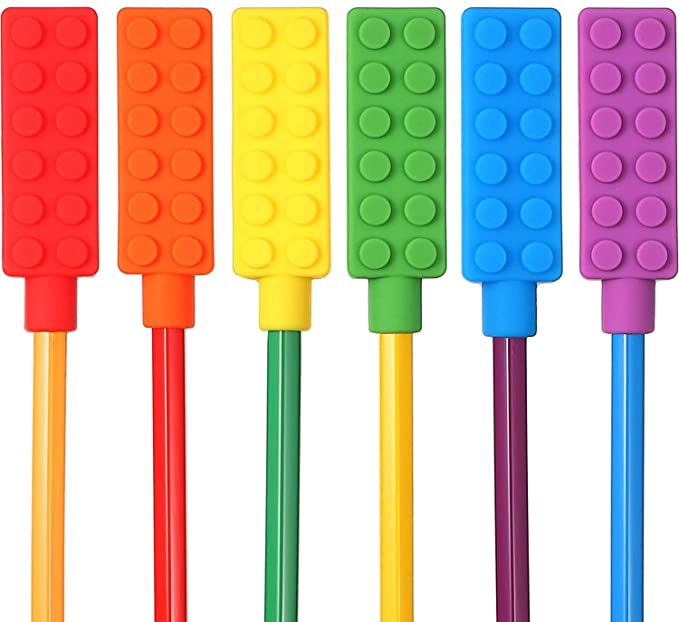 A pencil topper offers a soothing and fun distraction. Chewing them offers a quiet way to relieve tension and stress. Just do not share it with others.
Tangle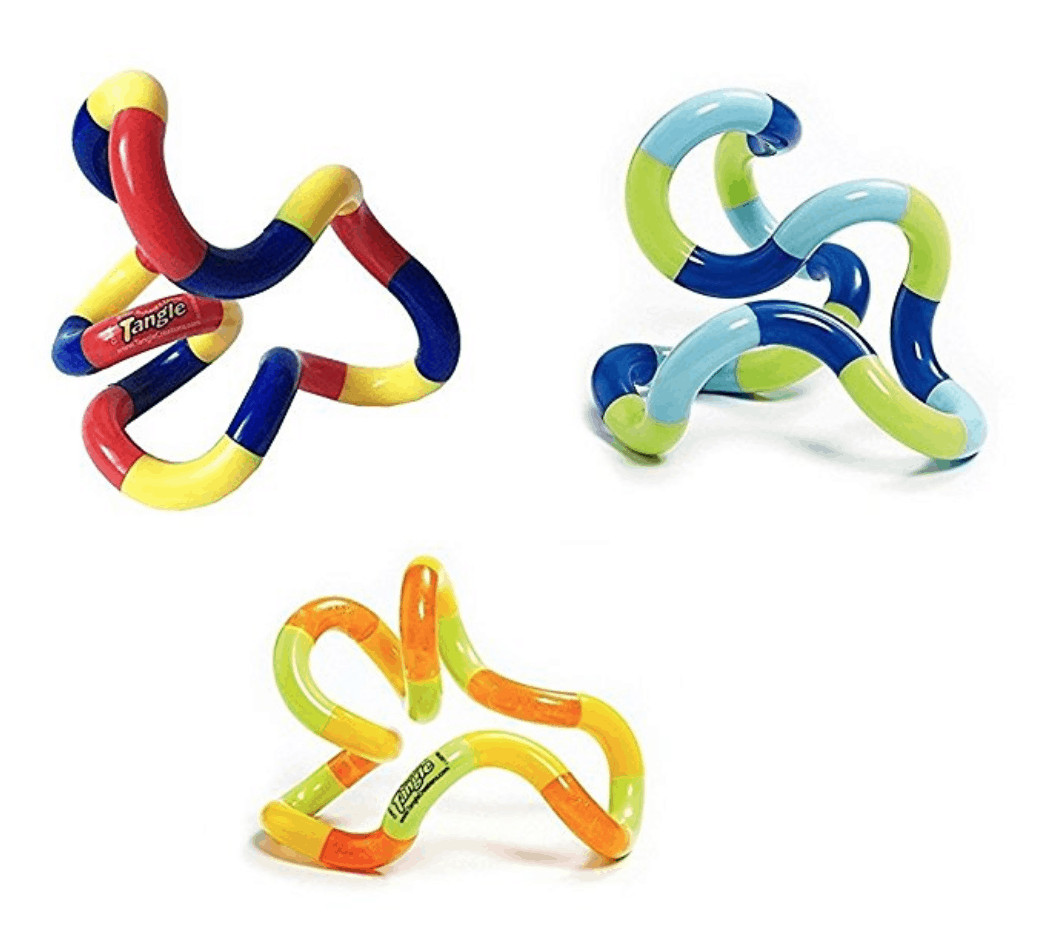 This popular fidget toy for a quiet environment includes connected and curving pieces. You can reshape them, twist, put them back together, or take them apart.
Pop It
Let's finish off our list with something that's become one of the most popular fidget toys in the past few years. Pop It is a great sensory fidget toy that you can use for sensory stimulation. Just remember, the bubbles do produce sound when you pop them. Do not use it in a quiet environment.
How to Treat Anxiety?
Besides fidget toys, you can treat anxiety in many other ways. Fidget spinners are new to the treatment scene. Here are some alternative ways for stress relief. And yes, even an adult needs something to help with stress relief. Why resolve to nail-biting when you can treat anxiety differently?
Improve stress management
Take time away from work
Make dietary and lifestyle changes
Stick to a balanced and nutritious diet
Exercise
Regulate your sleep pattern
Try mindfulness techniques