Instant gratification is something our society has unfortunately embraced wholeheartedly. Whatever the case or situation, we want to see results fast. It's starting to affect every aspect of our already fast-paced life. We always want something better, faster, or faster-acting. Take a look at pharmaceuticals for example. How many of you run to the drug store as soon as you have the sniffles or your eyes are irritated, or other minor inconveniences?
Most of us fail to appreciate the healing properties of natural homemade remedies, dismissing them as old wives' tales and a waste of time. Many homemade remedies carry a lot more health benefits than just treating a particular illness, unlike pharmaceuticals which often have side-effects that can be worse than the condition they are meant to treat.
Thankfully, people are becoming more health-conscious and try to at least maintain their health by eating better, but when we do go under the weather, we should try practicing the sam health steps, i.e. trying out natural remedies before succumbing to drug store medicine.
The most common minor health condition we contract and have to treat is the common cold or a cough.  Unfortunately, since we're living in a pandemic, we shouldn't underestimate the cause of the cough and should consult a doctor immediately.  However, in normal circumstances, a cough or the cold is usually caused by the reduced immune system and some type of bacteria or infection. So, all you need is to boost the immune system and soothe throat irritation. Your body will do the rest.
Before you throw your money at the drug store, go to the grocery and pick up some ingredients that can not only help you get better but will keep your health up longer and will make you feel energized. Here are some cough remedies for the whole family. Let's hope you're not allergic to honey.
1. Honey Ginger Lime
Sweet and tangy, a spoonful of this honey, ginger, and lime remedy will deliciously soothe your throat in no time. The only preparation you'll need is getting the ingredients and time. This remedy needs to sit for 3 to 4 weeks before use. So, prepare it today so you can have a fresh batch when the cold season starts. And being made from all-natural ingredients with the best health benefits for us, the wait is definitely worth it.
2. Honey Cider Syrup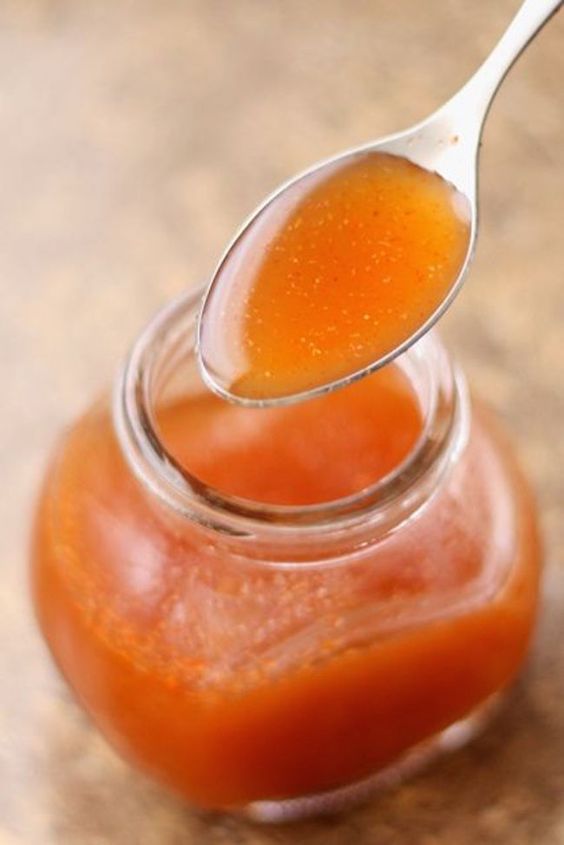 A lot of spices carry many health benefits and anti-inflammatory properties, which are good for coughs. Cayenne pepper and ginger are among them, and they are both contained in this cough syrup. It does have a bit more spice than some people might like, but it beats the regular store-bought cough syrups. And it needs just a day or two to sit before it's ready to use.
3. Golden Milk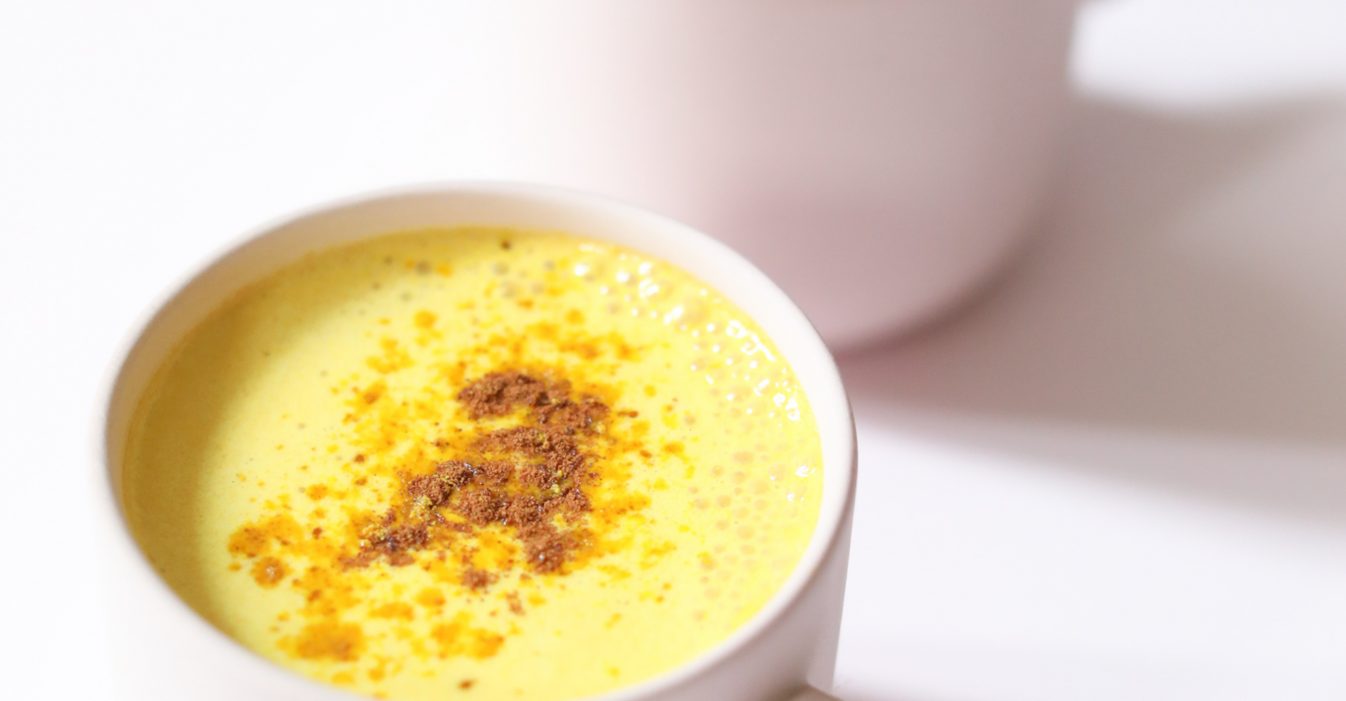 With high levels of antioxidants and anti-inflammatory properties, turmeric is probably one of the most praised spices for its many health benefits in both health and beauty homemade recipes. Now, you might have heard of golden milk, which is just milk with turmeric and other spices, but the effects it has on soothing your cough and the potential prevention for other diseases truly is golden. And you can make and drink it immediately whenever you want.
4. Herbal Cough Syrup
Even doctors agree that drinking certain herbal tea blends can speed up the recovery from colds, flu, and other minor illnesses, and not just because it helps you keep hydrated (which is also highly recommended). You might know about the calming and soothing effects of chamomile or that a cup of mint tea can help your indigestion. This cough remedy has some off the best herbal blends for fighting off coughs, and it is also combined with the anti-inflammatory properties of honey and the dose of vitamin C from the lemon. You can use it immediately and it has a shelf life of 2 months.
5. Bananarama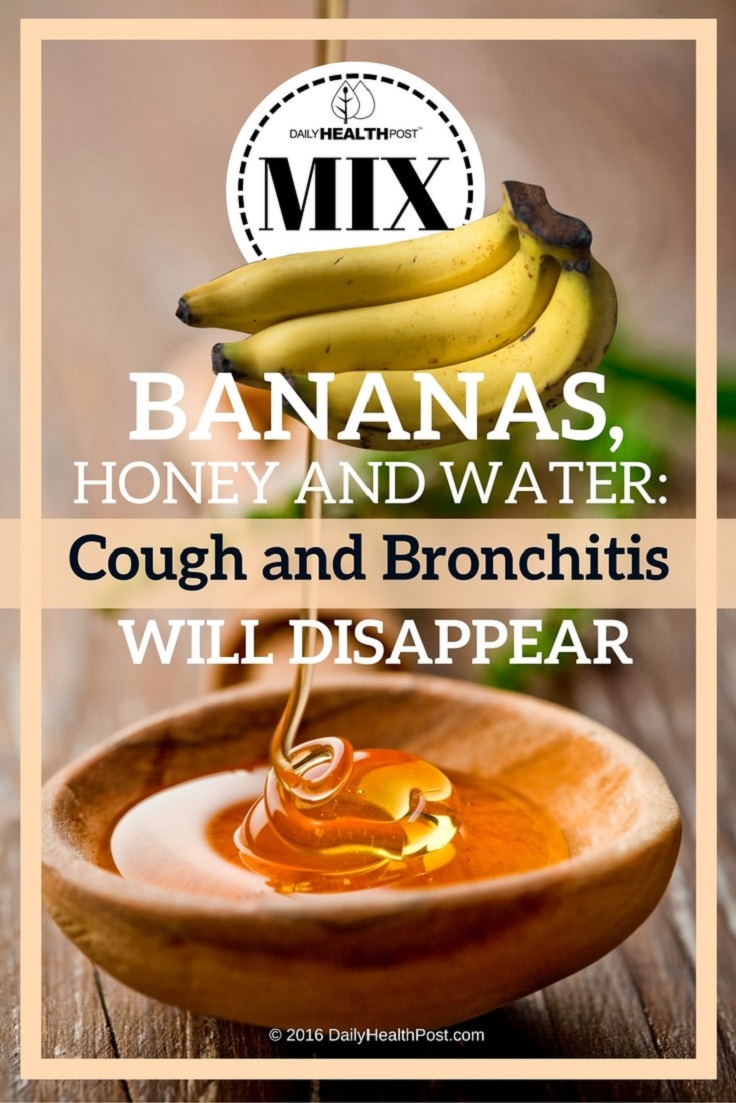 It may surprise you, but bananas are actually full of vitamins and antioxidants, making it not only tasty but beneficial for coughs as well if you know how to prepare them. This remedy is especially good for young children who are prone to developing bronchitis or other respiratory tract diseases after developing a cough. It is easy and fast to make, and it is a very effective 5-day treatment. Make and consume a fresh batch each day and you will see the results shortly. And you're kids won't even complain about the taste.
6. Coconut Oil Lemon Syrup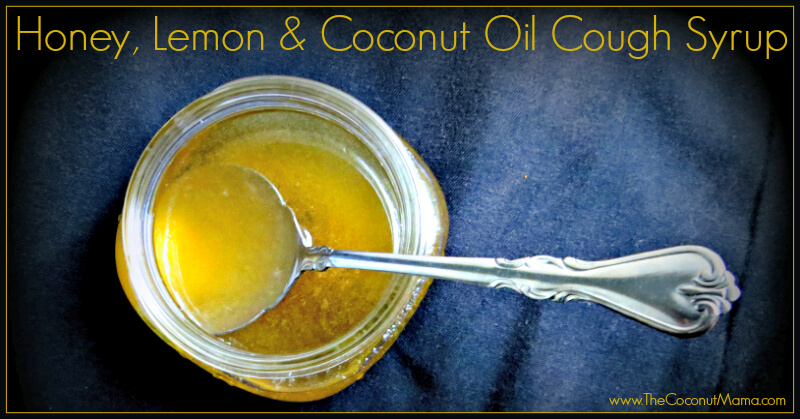 You might have noticed that honey and lemon are staples for many home remedies, and rightly so. Here, we just give you ways to improve and boost their already great health benefits. Like this recipe, with an added coconut oil. It brings additional antibacterial and antiviral properties to the mix and it tastes great. You can use this cough syrup for a month and you heat it before use, to soothe the sore throat even better.
7. Elderberry Syrup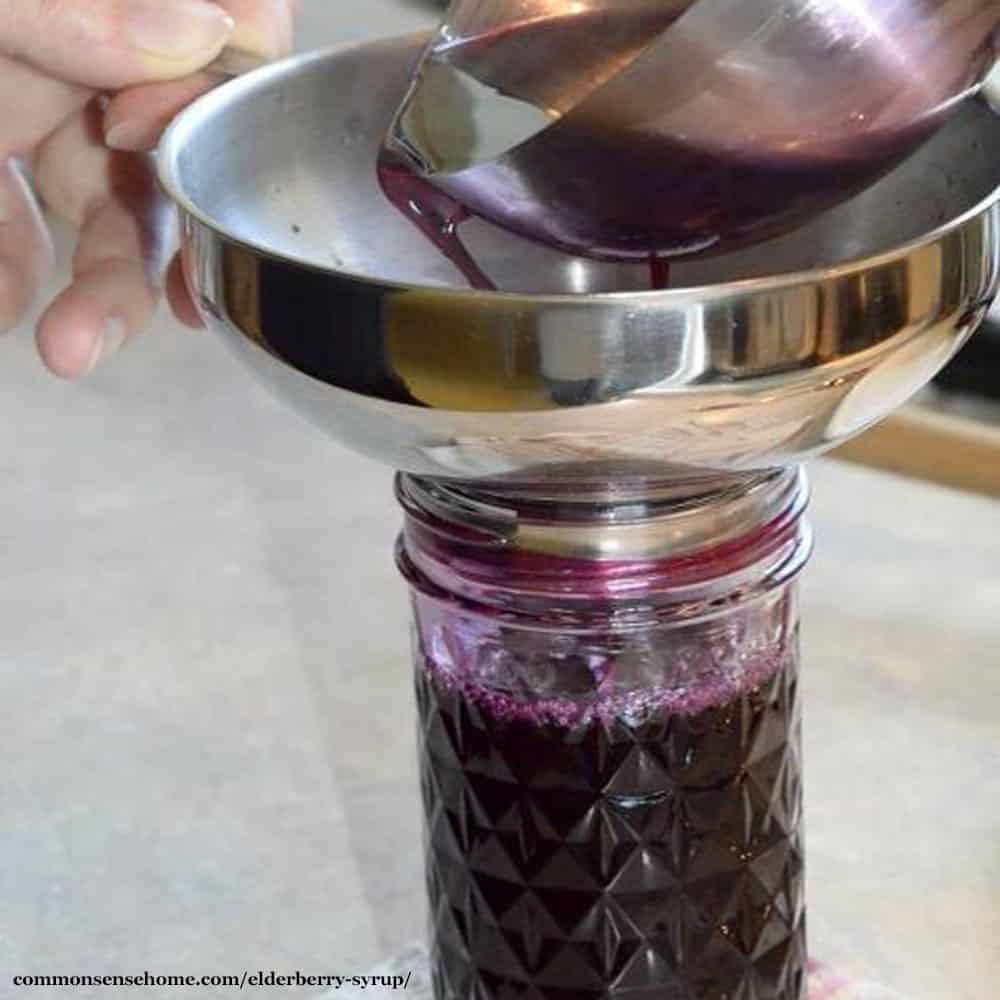 Most, if not all of us, are well familiar with elderberry syrup. It has truly gained popularity as a natural deterrent and remedy for coughs and colds. You might have seen all the elderberry syrup or supplements in your local pharmacy, and the great thing about them is that they have great immune-boosting and antioxidant properties. Yet, no matter how "all-natural" they claim to be, they can't compare to the benefits you'll get from homemade all-natural elderberry syrup. Try it out.
8. Lemon Ginger Mint Tea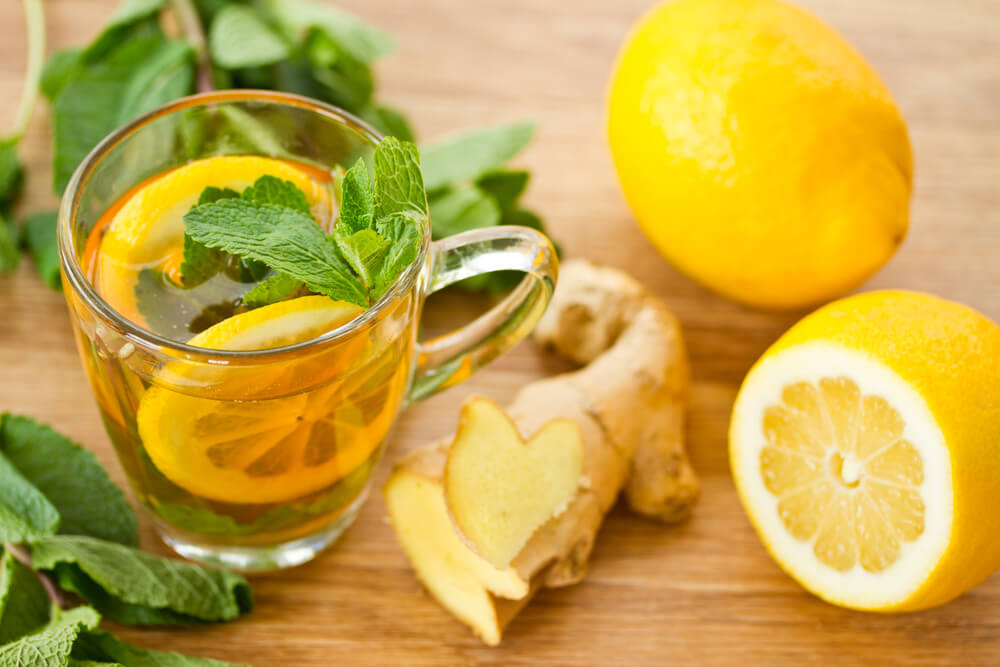 We mentioned that some herbal tea blends are excellent and recommended help in beating a cough faster. You might have your own tea preferences, but this lemon ginger mint tea is a real kicker for colds. You can take it as often as you like and having that warm tea slide down a sore throat is one of the best things ever.
9. Honey and Cinnamon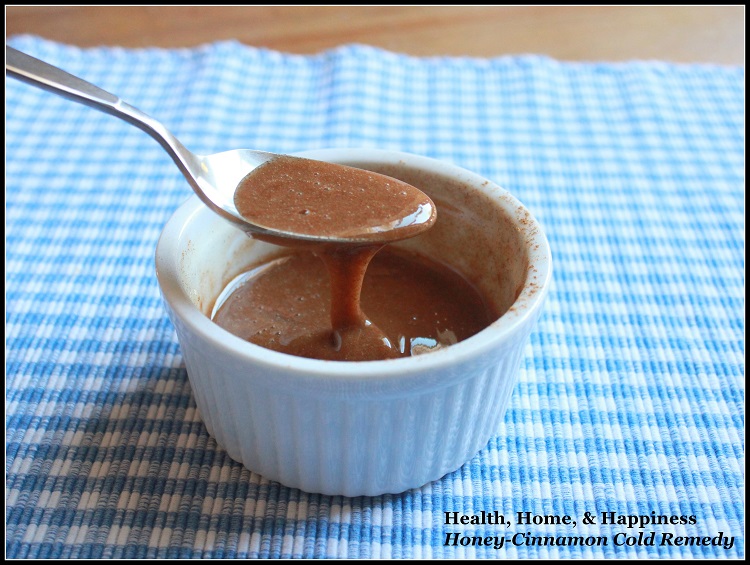 Not only does cinnamon smell amazing and is great for making apple pies or cinnamon rolls, but it's also packed with antioxidants and anti-inflammatory properties. Mix a small amount of it with honey and you have a ready-to-use cough-busting syrup, that works best for relieving the first symptoms of a cold or flu. Small kids will love it and even adults can take it as preventive medicine.
10. Pear Remedy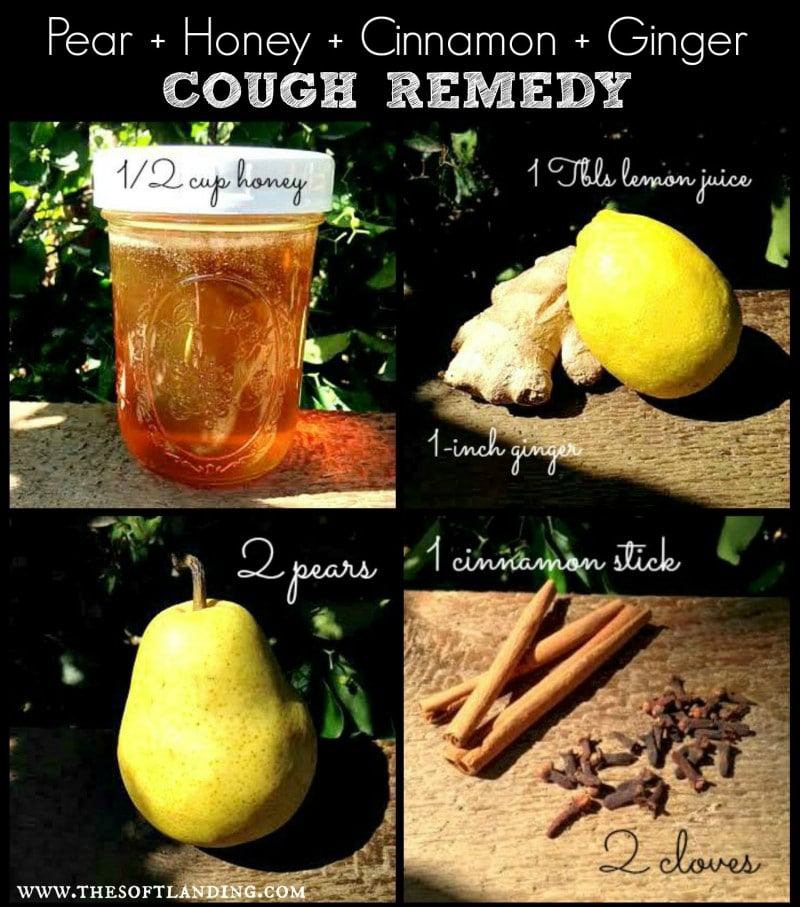 Another fruit that might surprise you with his cold-fighting properties is the humble pear. Much like the other syrups in this list, in combination with some honey, lemon, and other ingredients, you'll get a delicious immune-boosting remedy.
11. Chicken Vegetable Soup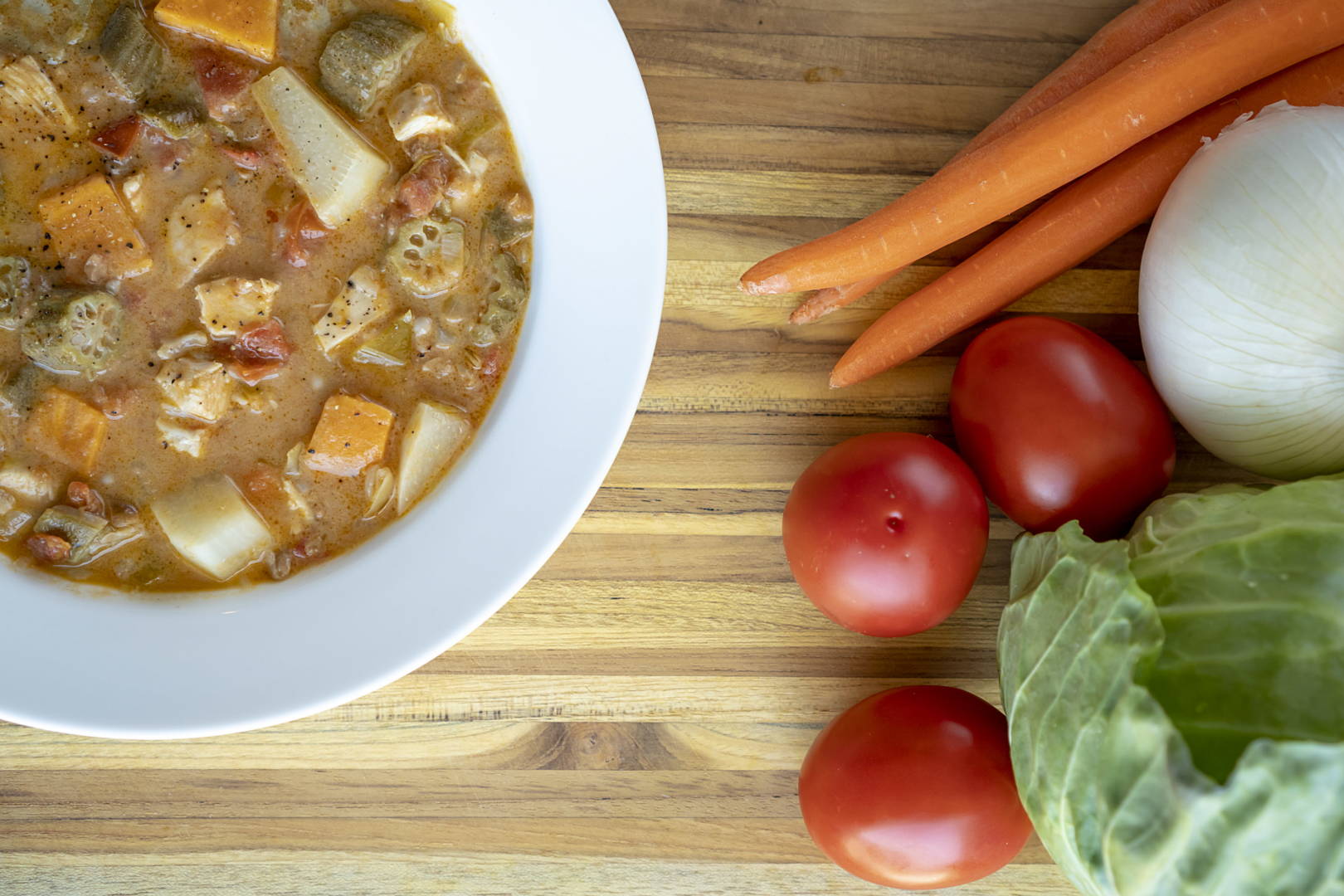 Aside from getting enough vitamins in your cold-ridden body, you need plenty of good nutrition as well. When we're sick, we tend to lose our appetite, so foods that are easier to digest are preferable in such instances. And nothing beats a hearty chicken soup to warm you and fill you up when you're feeling under the weather. And this chicken soup recipe is packed so much with healthy cold-fighting ingredients, you just might start making it even when you aren't sick.
12. Pineapple Cough Syrup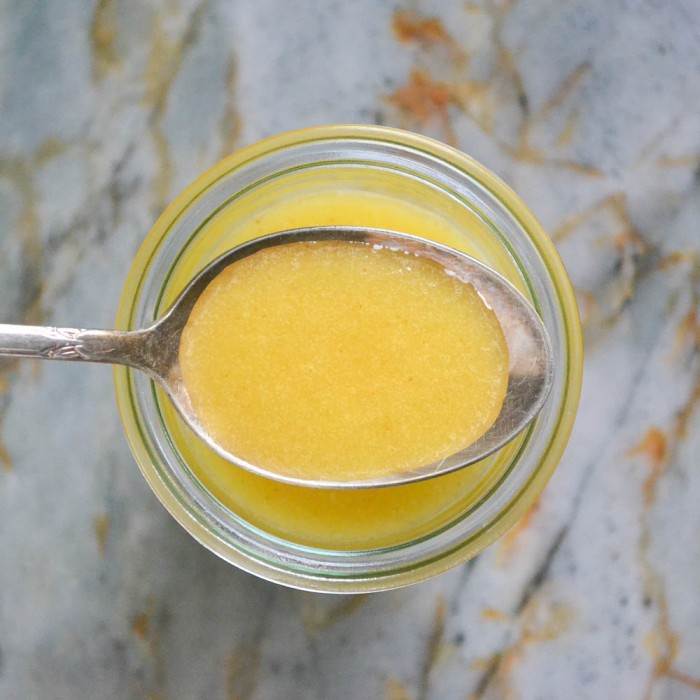 So far, aside from lemon and honey, we mentioned cayenne pepper, ginger, and a few different fruits and berries as potential homemade home remedies. But we think that this one will be among the favorite, at least for the kids, since it also has some sweet pineapple in the mix. It's not there only to improve the taste. Pineapple is also rich in antioxidants, has anti-inflammatory properties, and is also a metabolism-booster, helping the body process and absorb all these healthy ingredients faster and getting faster results.
13. Syrup For Grown-Ups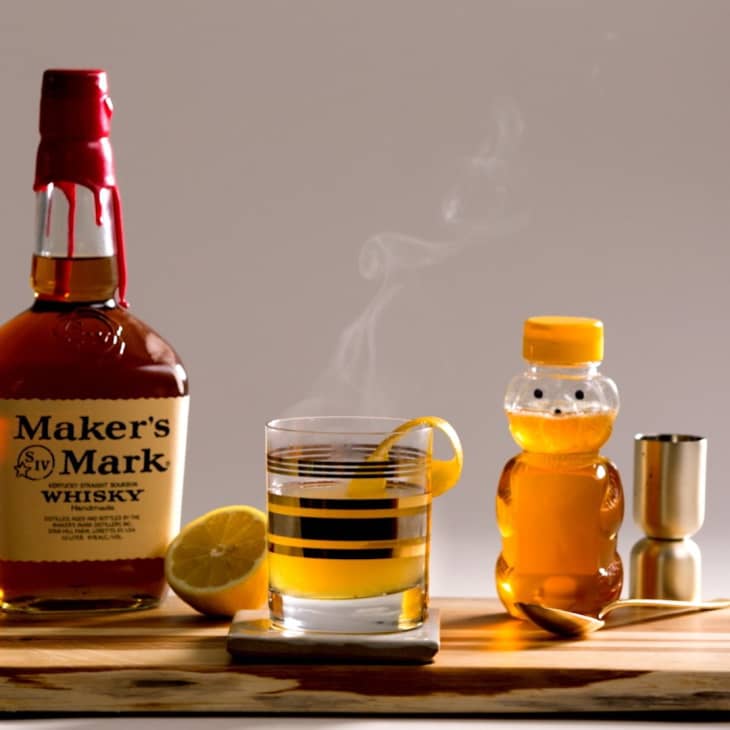 Cough syrups aren't just for children. Adults can take them too, so this fine cough remedy is just for the grown-ups. This one is spiced with something a bit stronger. This addition may not have any particular health benefits, but the whole mix is a great nightcap, helping you have a more restful sleep, without being woken in the middle of the night by wrenching coughs.
14. Olive Oil Remedy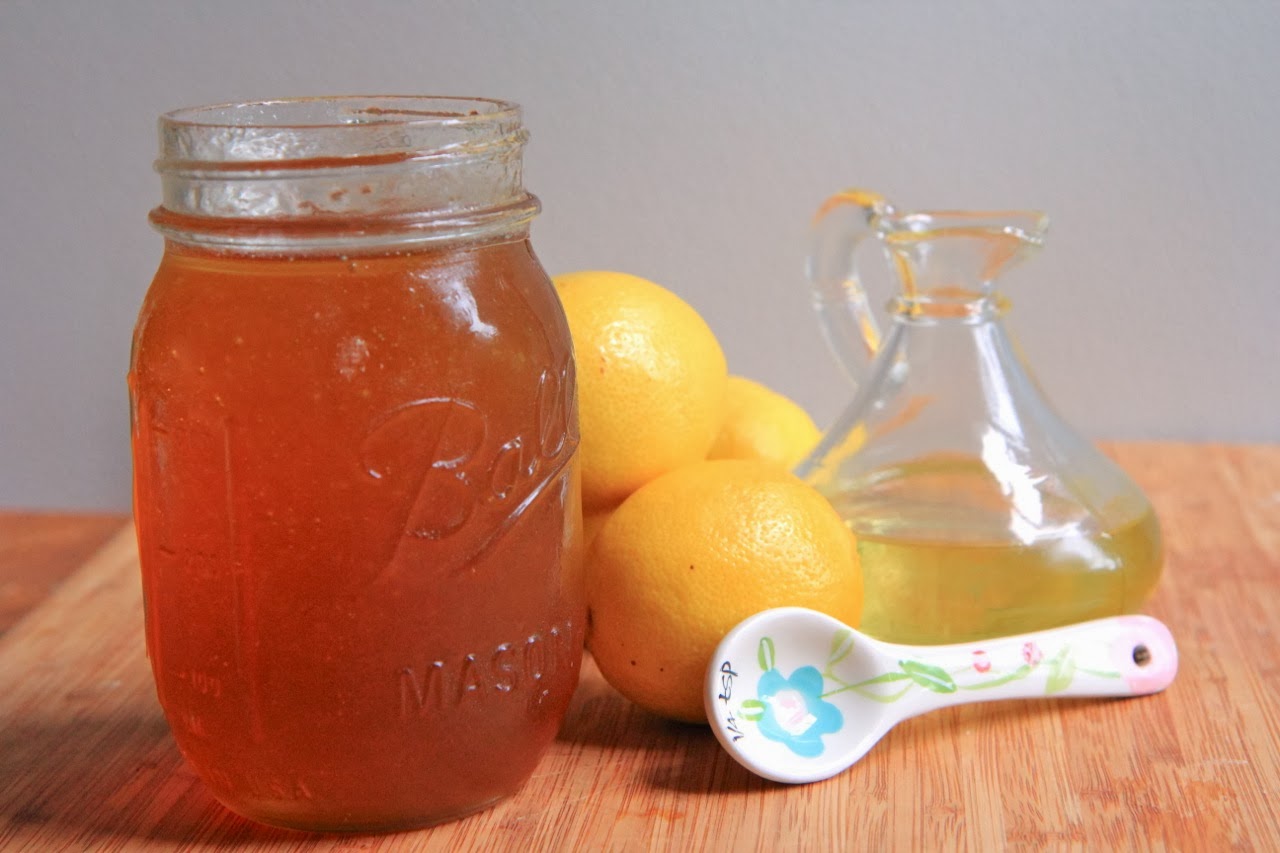 You might be familiar with olive oil as a healthy salad dressing or ingredient in great number od homemade beauty products. Thanks to its antibacterial, antiviral, and antimicrobial effects, combining it with lemon and honey, you have a very easy and potent homemade cough remedy.
15. Garlic Beetroot Soup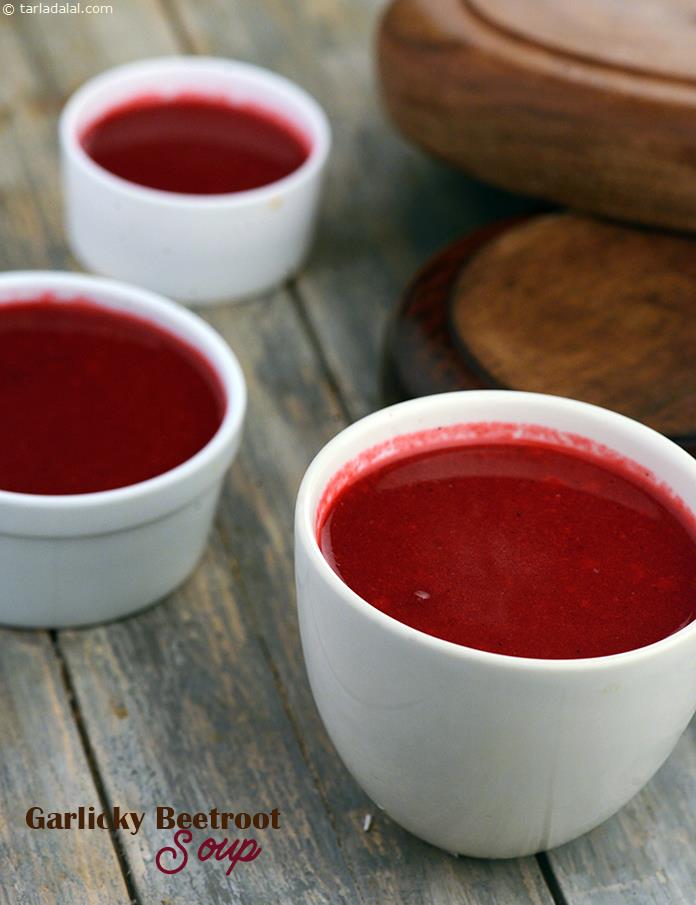 For our last item on the list, we'd suggest this beetroot soup. It takes a certain pallet to enjoy this soup, but no matter how good or bad it tastes, the incredible benefits you'll get from it are unmistakable. It contains a lot of garlic, which is nature's number one antiseptic, antibacterial, and antifungal agent, helping your body fight and resists viruses, while the beetroot is an antioxidant, pumping up the production of more red cells. It is very healthy and you would try it.. even if you have to hold your nose while eating it.
That's our list for now? Which are your most effective homemade cough remedies? Maybe some of your grandparents' recipes? Share your thoughts in the comments and if you like to share some of your recipes as well. We can never have too many natural cough remedies.