When summer is all gone and done, we can't wait for the drizzle of fresh rain and the canopy of yellow and red leaves covering everything. Fall is a time to take in a whole new array of natural colors, all while enjoying a cup of your favorite tea or a pumpkin spice latte. There is really nothing quite like it. It's also a time to freshen things up around the house and bring in the season's best. By that we mean translate some of the beauty inside to your humble abode.
Still, that doesn't mean that you have to spend a fortune on fancy decorations. With just a teensy bit of elbow grease, you can turn your place into a fall lover's paradise. So here are a few tips and tricks on how to make your friends envious with the least amount of effort and minimum expense. Let the fall in, guys.
1. Velvet Pumpkins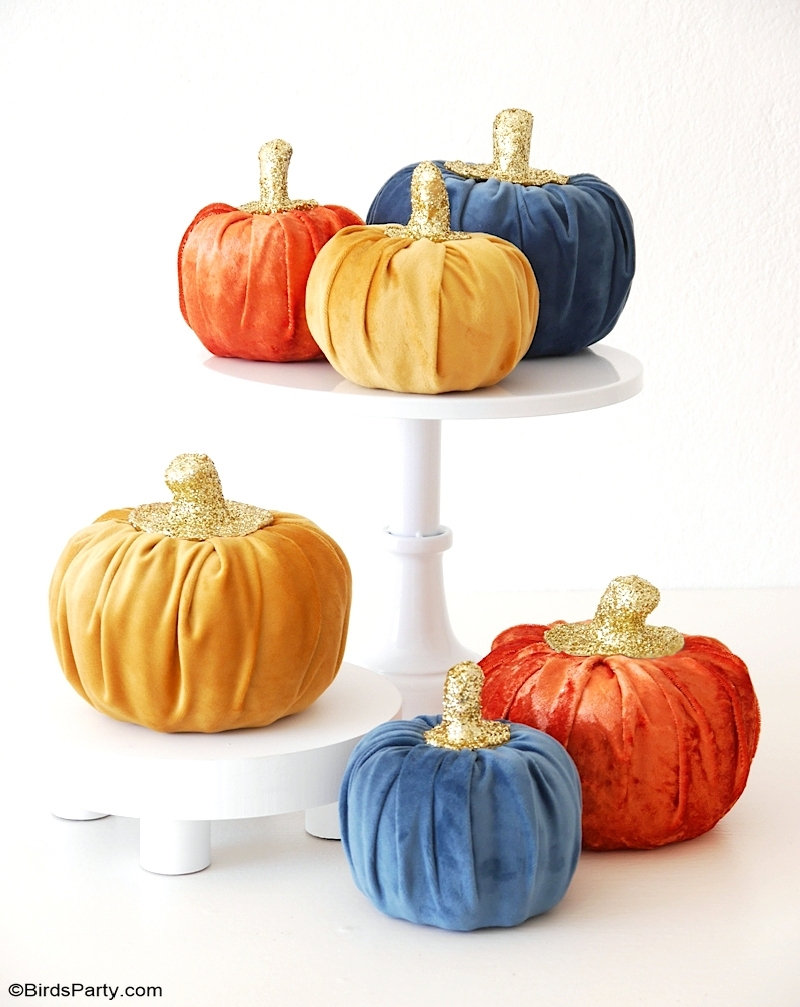 Can you even imagine fall without pumpkins? Not likely. But you don't have to follow the usual cliche. What if we told you that you could make them out of velvet, and on top of that with no sewing? If you like eccentric techniques, then this one is definitely for you.
2. Tartan Cushions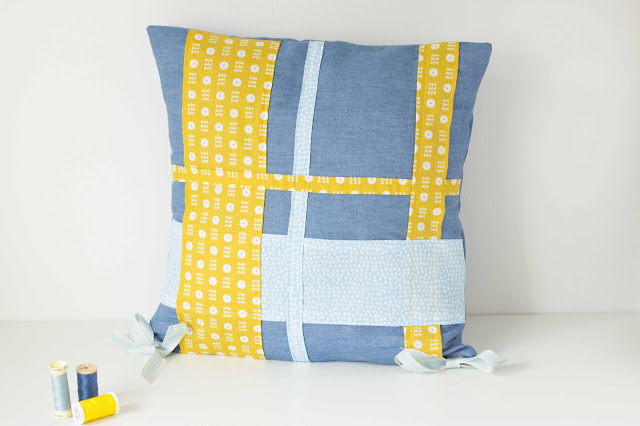 Fall is also a time when your home needs to look and feel a bit cozier and… well, homely. If you like tartan and cushions, then get ready to roll up your sleeves and get to sewing these little softness dispensers that will make your sofa look any way you see fit.
3. Floral Centerpiece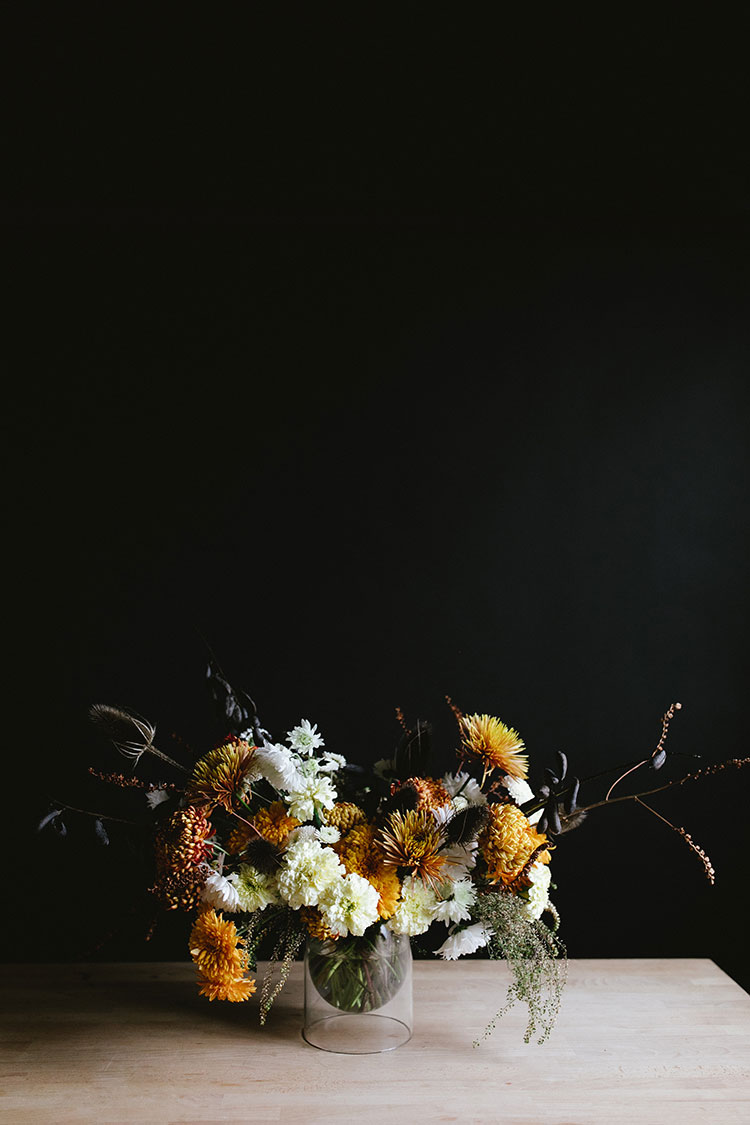 However, not everything is about using some sort of cloth or other. The best way of getting the colors of autumn close by is by making a floral arrangement that will engolden your dining table or any other surface you decide to put it on.
4. Chalkboard Art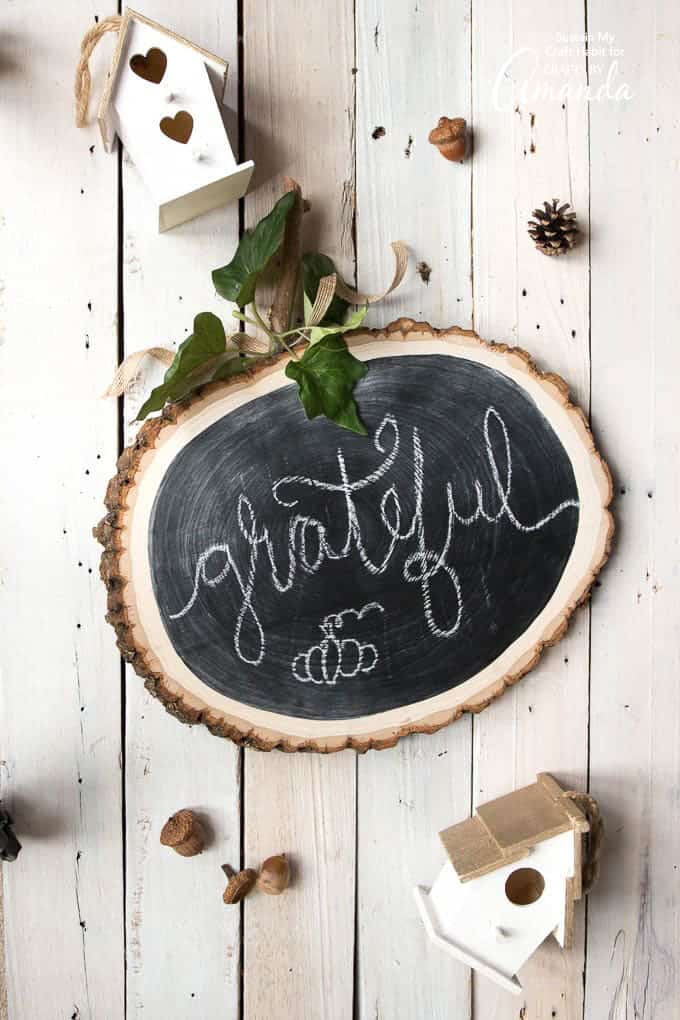 Do you feel like you're missing some sort of rustic touch? Well, think about it no more, because here is a simple way of adding simple rusticity via a multifunctional piece of wood that can serve whatever purpose you desire.
5. Banner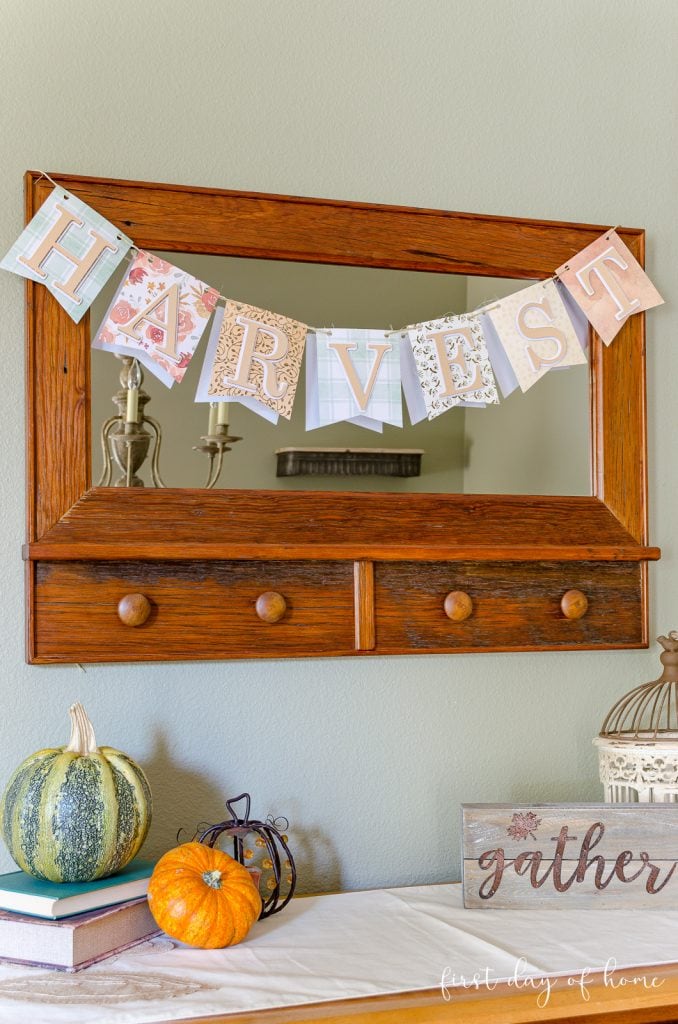 Speaking of simplicity, even using something as mundane as a string and a few pieces of paper will make any piece of furniture, nook, or cranny pop up with autumnal bliss and positive energy. This is the best thing to hang over a mirror or a bookshelf.
6. Spruce Up The Old Rocking Chair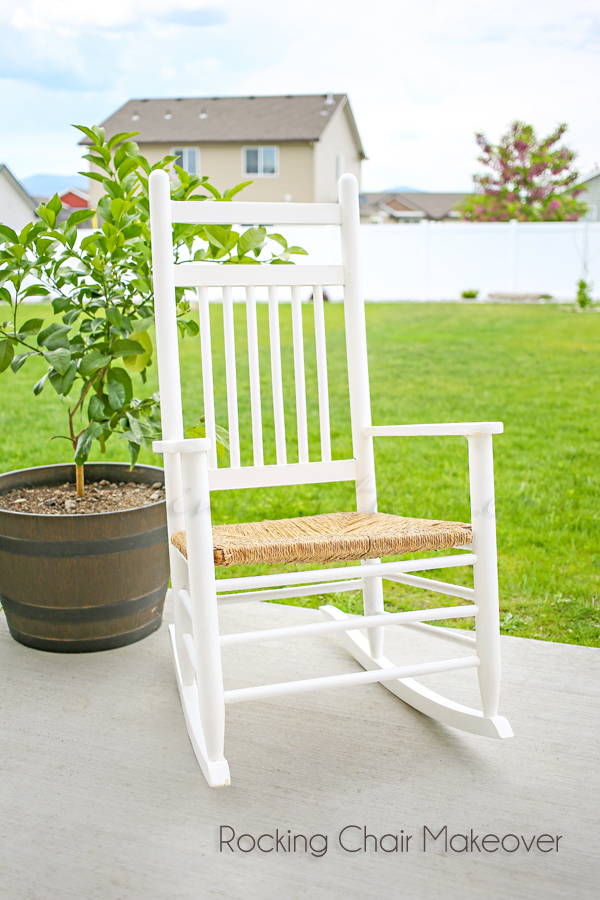 Do you ever get the feeling in October that you ought to make the best of the weather that makes it possible to sit on the porch before it gets too cold? While you're at it, it may not be a bad idea to freshen up your rocking chair for the real feel.
7. Corn Husks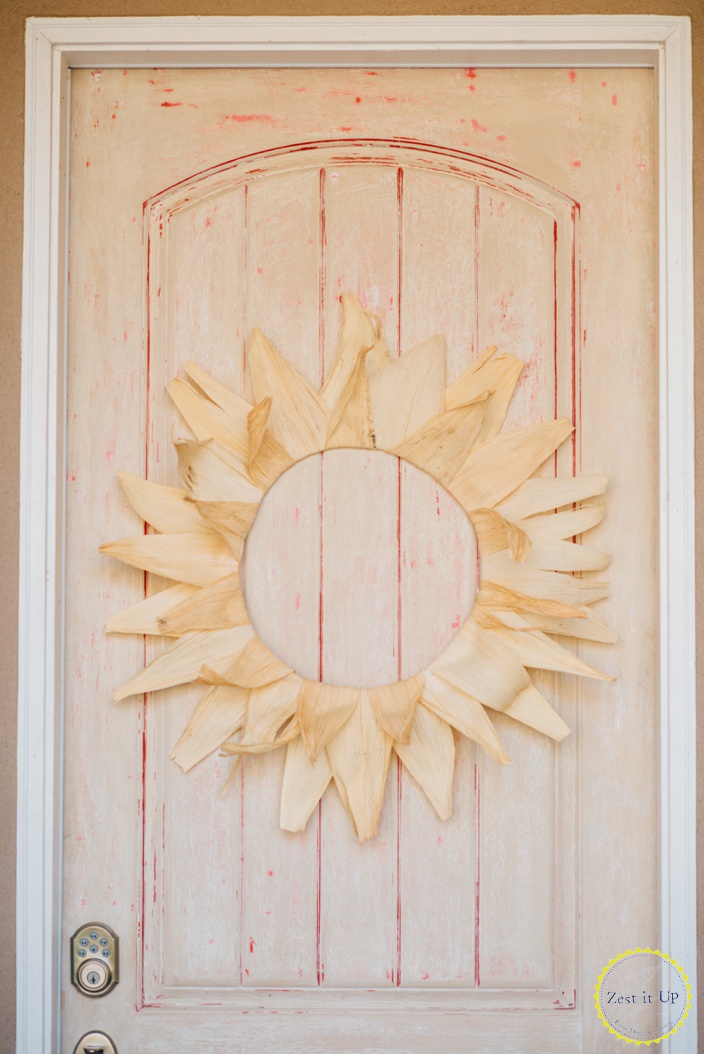 Nothing better than the taste of corn on the cob, though you probably feel bad if you're thinking about throwing away the husks. Luckily, it is easy to turn these wonderful plant leaves into something beautiful. For one, they make an excellent wreath on almost any door.
8. Terracotta Pitcher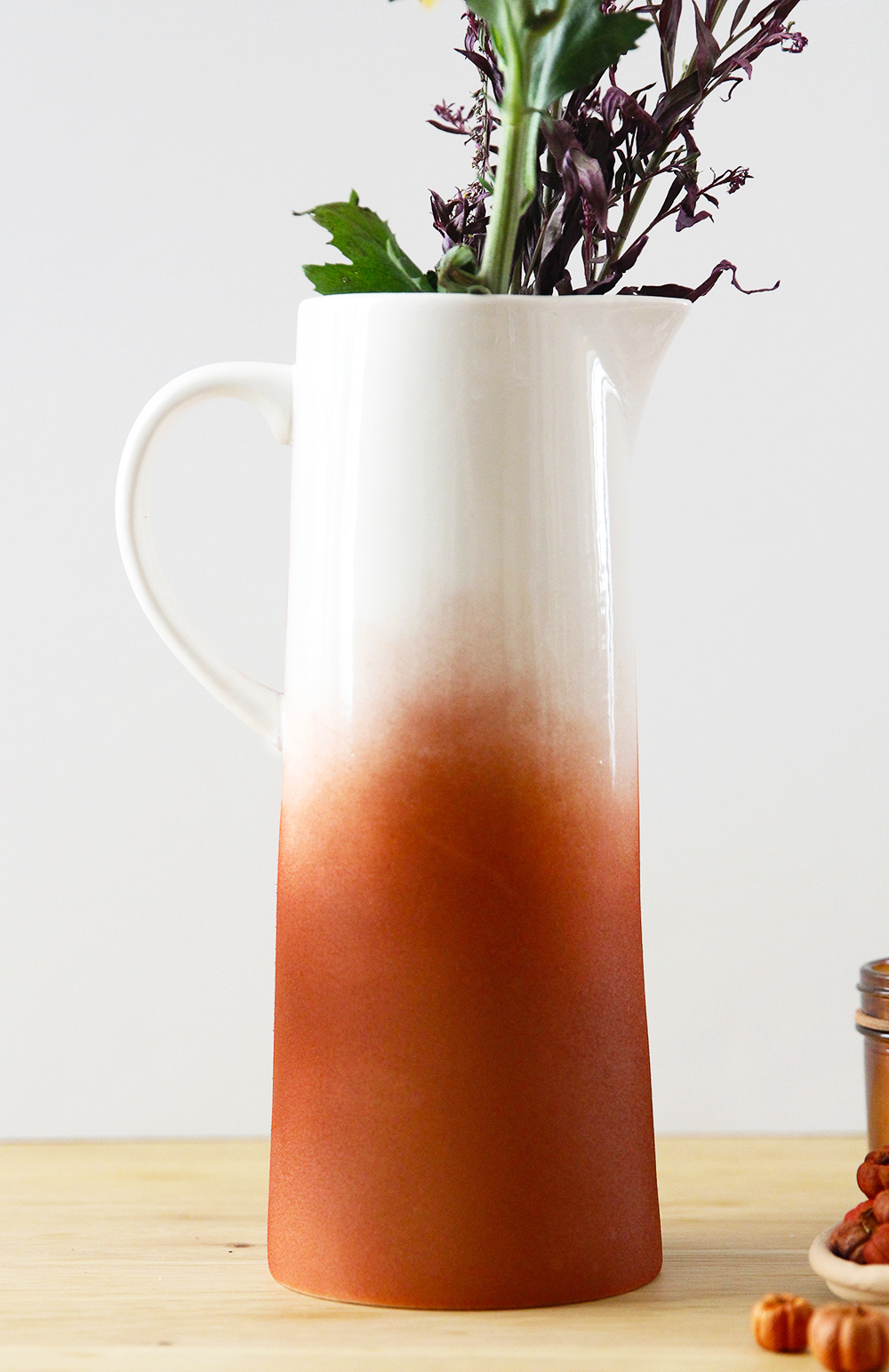 If you're wondering whether you have a good vase for the seasonal plants, feel free to solve this dilemma by making your own terracotta pitcher painted in warm orange color. There are few better ways to make your dining table look according to the spirit of the season.
9. Paper House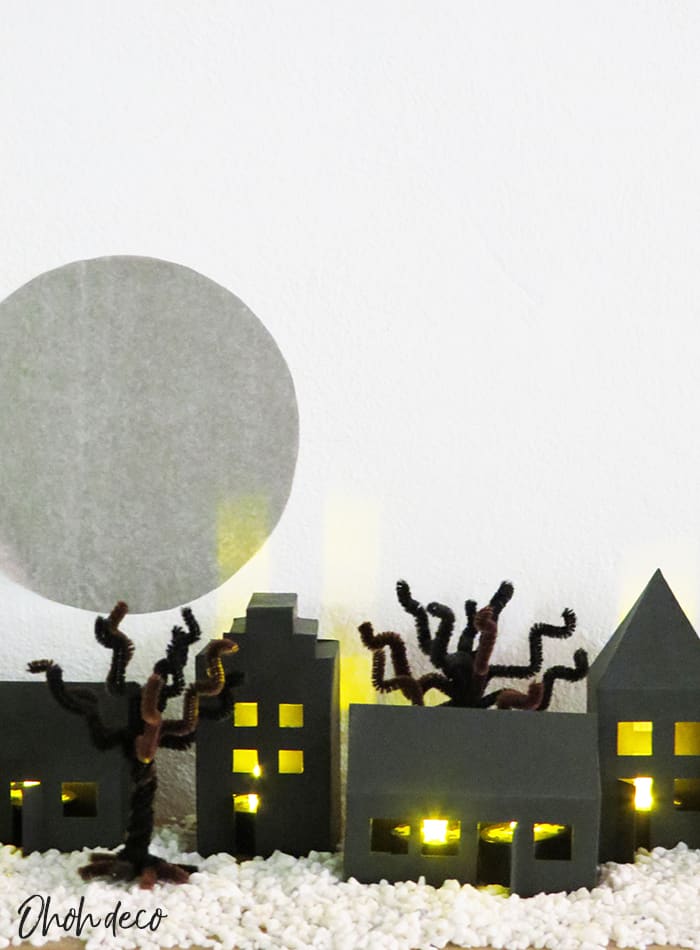 For those of you that are into paper models and origami, we have just the thing for you. Make your own little paper neighborhood or suburb to set on the mantlepiece. Your kids can help you too, so long as they stay away from the candles.
10. Skeleton Table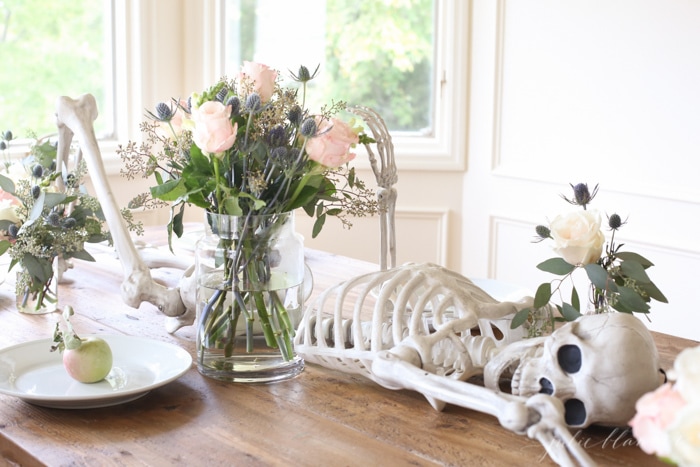 If you're way into Halloween, why not add something super creepy on your dinner table. Skeletons are easy to find around Halloween, and this is something everyone would love. Except for those spooked by it, of course.
11. Felt Leaf Garland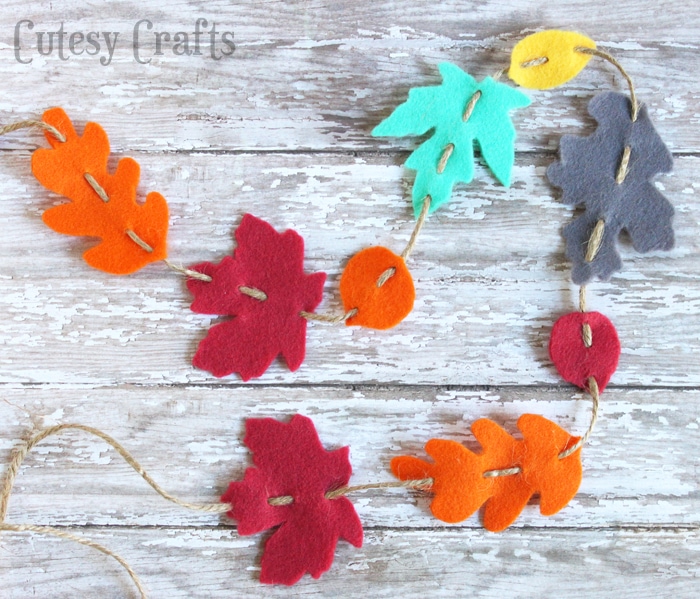 Are garlands ever out of style? Maybe, but they sure come in handy when you want a fall atmosphere in the hearth. Your best bet will always be autumn leaves, which may even be out of something like felt. In any case, it's a perfect blend of rusticity, fall, and style.
12. Owly Window Decorations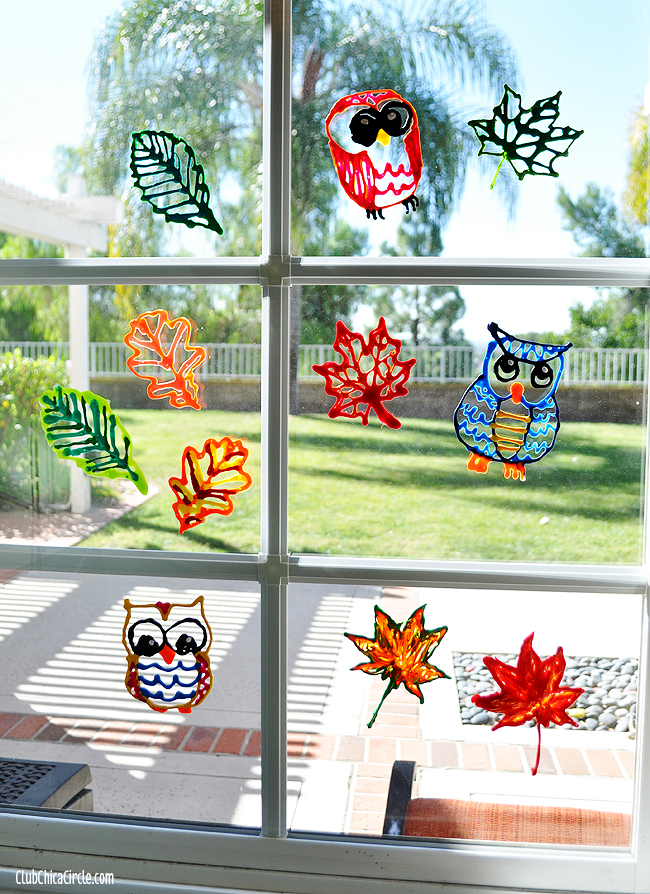 Decorations don't need to be just something for you and your guests. You and your kids can get together and make a wonderful treat for anyone passing by your home. The owl's googly eyes, together with some leaves, should do the trick when it comes to making windows im-passable.
13. Pine Cone Candle Holder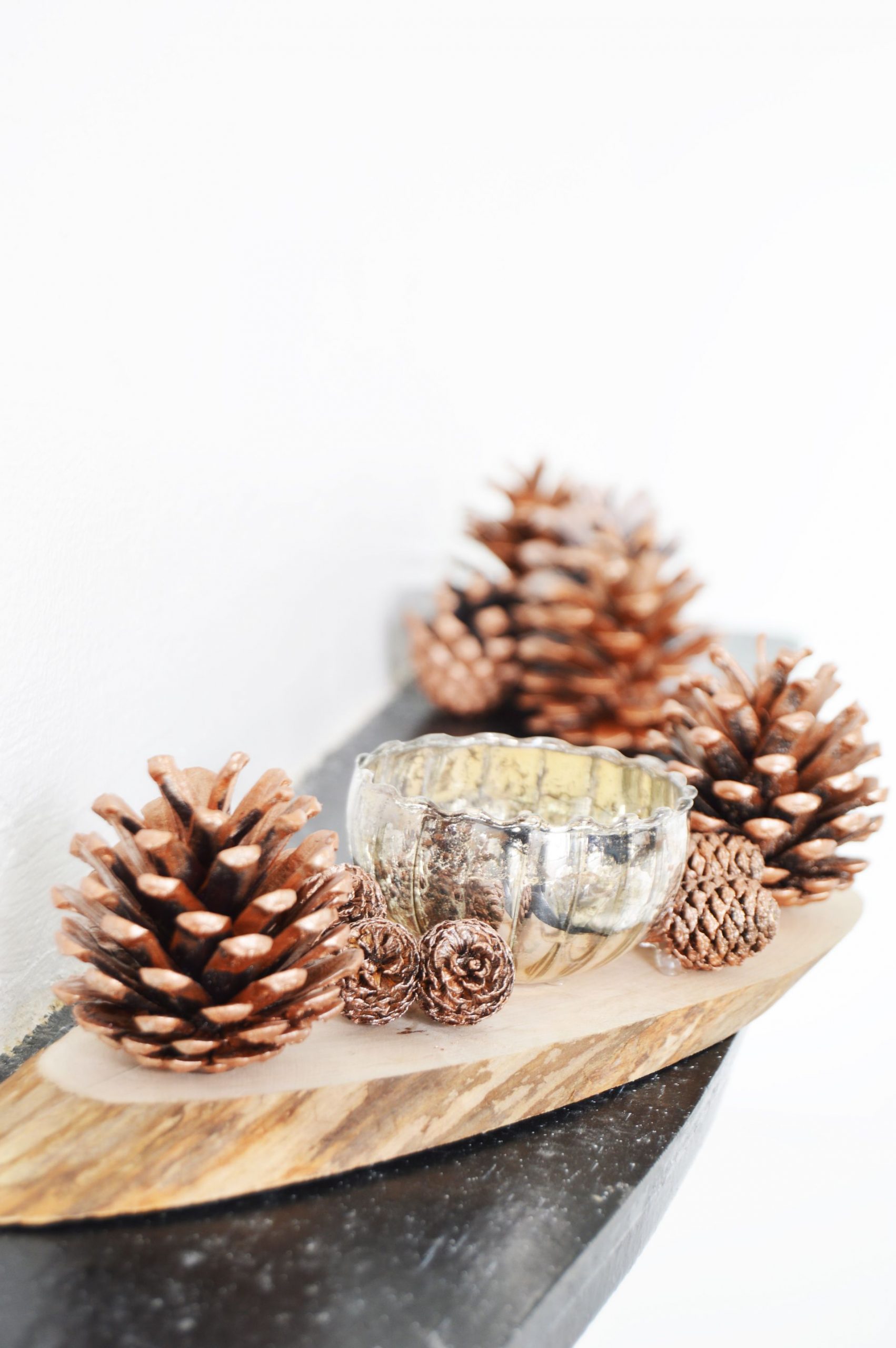 And here is the most universal and most versatile fall decoration of all. Pine cones simply go with everything and enrich any area. You might want to be a bit careful when using them on a candle holder, as they are somewhat flammable.
14. Crochet Twine Coasters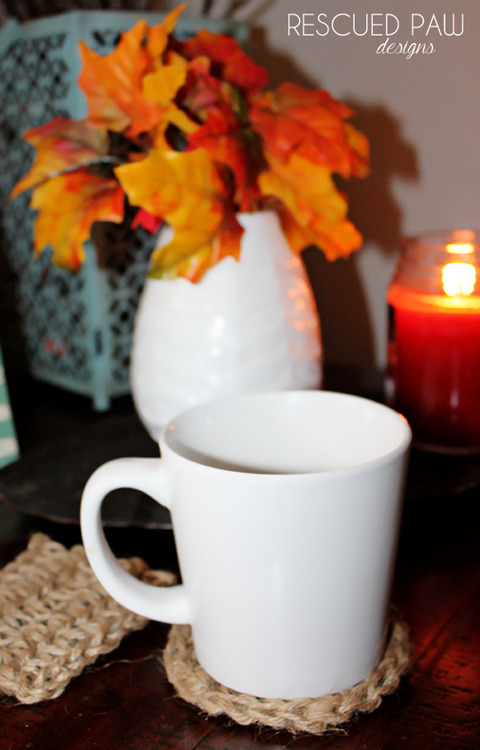 Are you someone who prefers knitting or crocheting while having a nice, fortifying cup of tea? In that case, you might want to consider making some crochet coasters out of twine. Got to keep wood surfaces safe during the wettest time of the year.
15. Balsa Wood Wind Chimes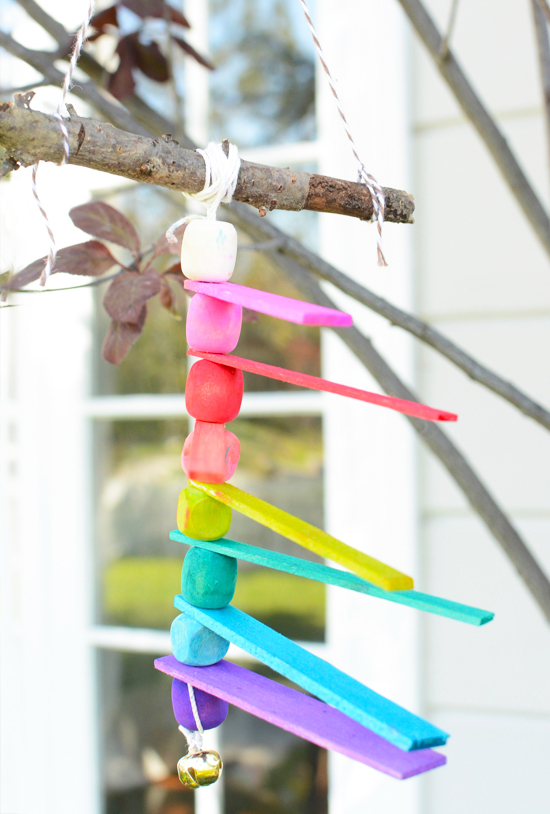 Finally, here's another one you can make with your kids. If you always wanted to have wind chimes, there is nothing stopping you from going all out and have yours visible from across the neighborhood. No amount of color is too much color.
Whatever your tastes may be like, we have to say that while pumpkins and pine cones are usually a must, they have become a bit too typical. Naturally, you can improvise in any way you see fit. In any case, any version of these decorations with warm, fall colors will certainly add some warmth in your life. But don't let yourself be limited by our suggestions. Go ahead and tell us what you think and maybe share some ideas in the comments.