Dressing a baby is loads of fun. Tiny pants, tiny socks, tiny dresses, and more: accessories. They can make or break an outfit. And in miniature size, they're even more charming and adorable.
If you've seen a baby girl's birth announcement recently, browsed the social networks, or shopped online, you've probably seen a super cute baby wearing an oversized headband or bow accessory. There's nothing's cuter than a little girl with a fancy bow, whether you love it or hate it, and it's here to stay.
So, why not save yourself some money buying those boutique bows and make them at home yourself. From clips to headbands and everything in between, if you are looking for some quick and cool DIY hair accessories, we've got all the inspiration you need. Headbands and bows have always been a go-to accessory for babies, hairclips are tiny but serve as massive support to a tiny updo or a simple bun, and these days the classic look is definitely having a moment.
If you need more ideas for ways to pretty up your daughter's style, think about a dainty baby headband that can add an extra touch of sweetness to any baby outfit for any occasion. The best part? You can easily DIY them yourself, as they are completely customizable to your tastes and preferences. You can even make a matching one for mom!
Take a look at the tutorial below, and get inspired and creative. You'll love it!
1. Curly Korker Hairpin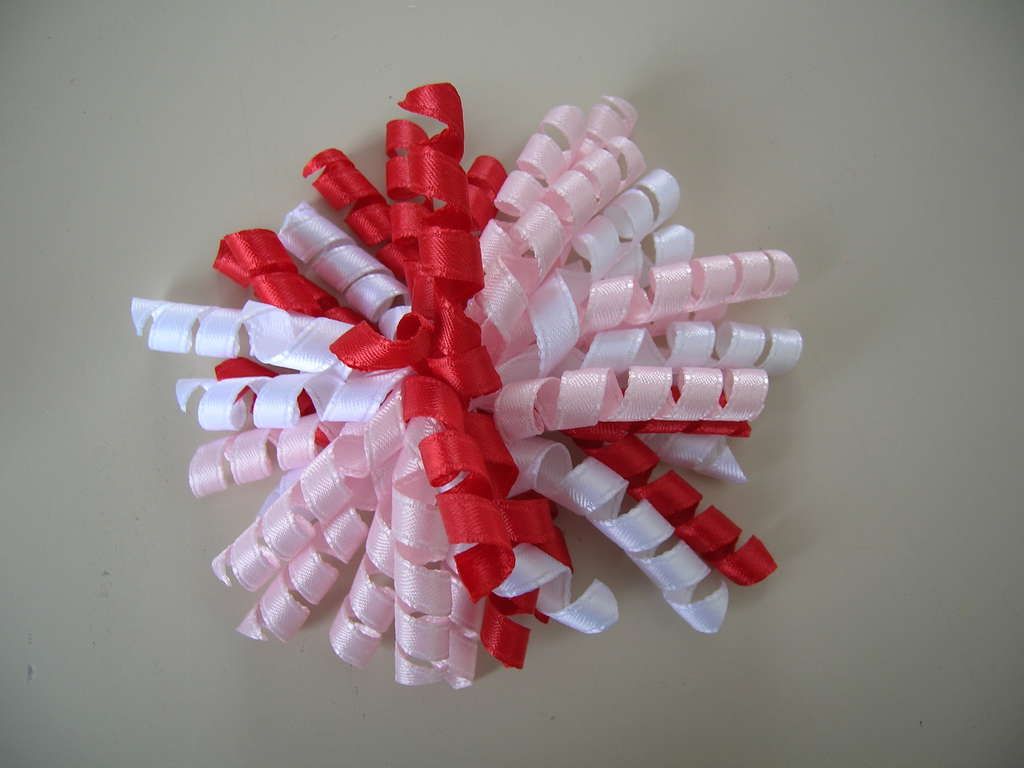 This fluffy and curly hairpin is easy to make. The longest takes the drying or baking part. Use ribbons in different colors, soak them in a fabric stiffener, and roll them on a stick. Let them dry out completely, or if you want to speed up the process, bake them in the oven for a while. When they are dry curled, tie them together, and secure them on a hairclip. You're done.
2. Bow Turban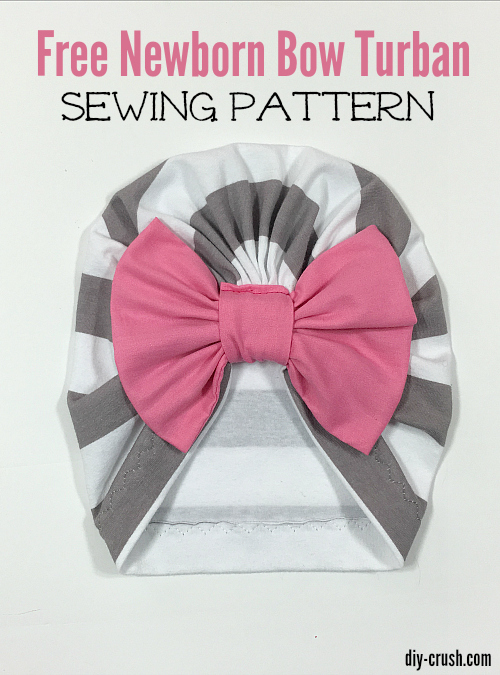 This cute baby turban is so soft and great for newborns, up to three months of age. It is easy to make, so you better prepare yourself before the baby arrives. But, when the baby outgrows it, you can easily make a bigger one to suit the new size. It is so easy to make, that you can literally use the leftover material you have at home, and decorate it the way you want. All you need is a little imagination and inspiration.
3. Leather Hearts Headband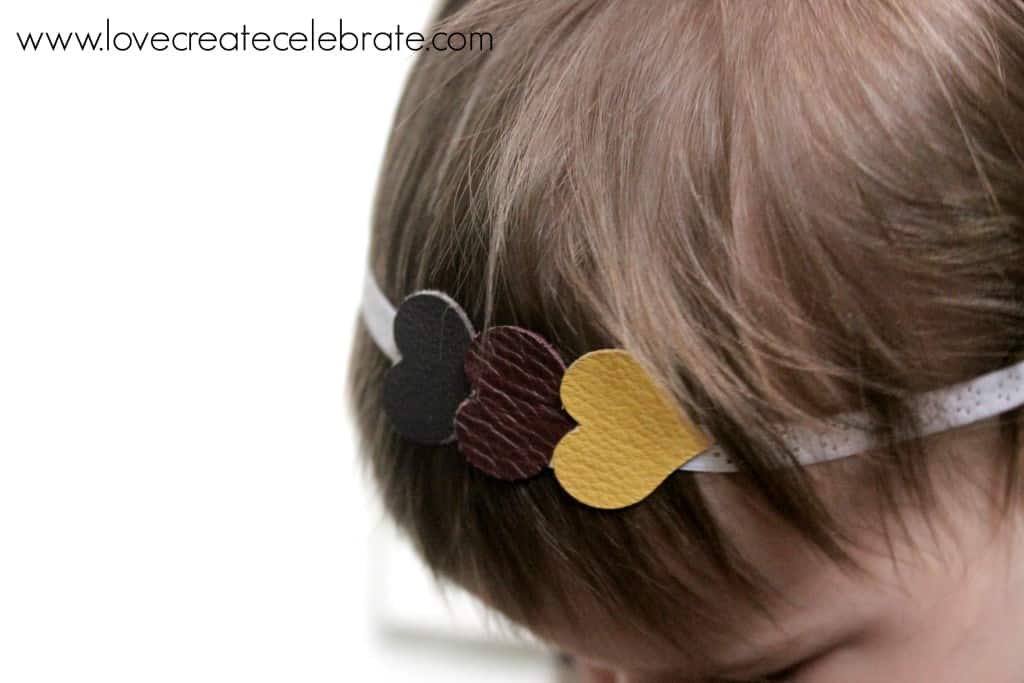 Love is all you give your child. And love is usually associated with hearts. Let's put them on your baby in a headband. This leather headband is great to make for a posh and rock-style baby. Use any leather leftovers and cut heart shapes. Then sew them in a perforated soft band and tie it to fit the baby's head. It will look very cute.
4. Starbust Princess Crown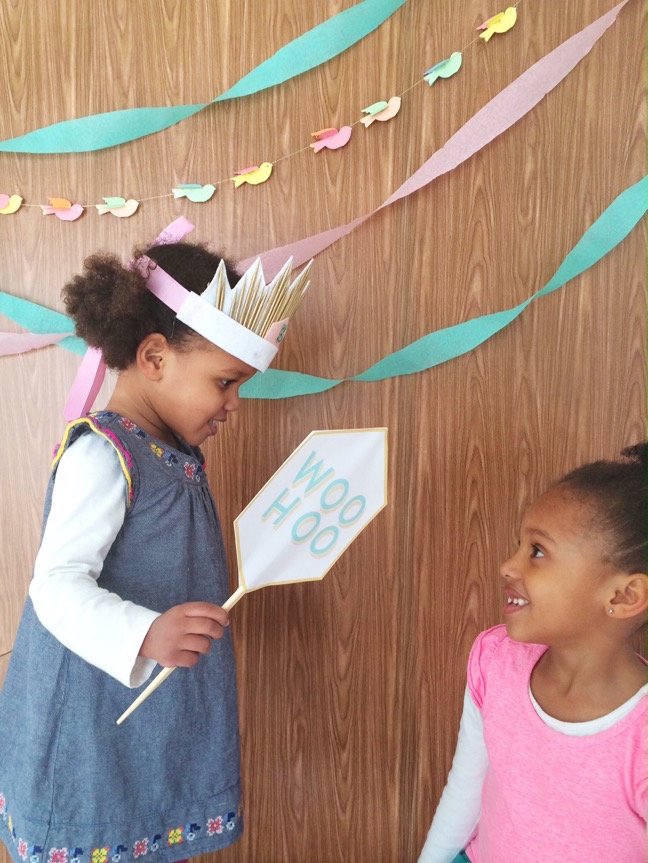 Which girl doesn't want to be a princess? None, right? Some of them like simple, yet effective crowns like this one. It is easy to make, and you certainly have all the needed materials at home. Use a piece of thicker paper or thinner cardboard, cut it out in crown shape, glue toothpicks or skewer sticks to it, paint them in shiny color, and tie the whole with a band to fit it on the girl's head. She'll love it and enjoy it.
5. Knotted Head Band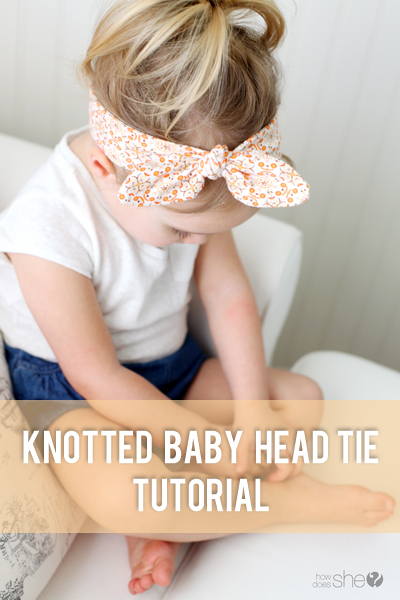 A cool decoration for your baby girl is a knotted headband. I'm sure you've seen these cute knotted headbands that seem to be the new trend for little girls! I tried to make one myself, and it turned out to be such an easy project for sewing! For both babies and adults, these headbands are so cool, that with a few extra minutes, you can have a whole stash of new pieces to add to your wardrobe!
6. No Saw Bow Headband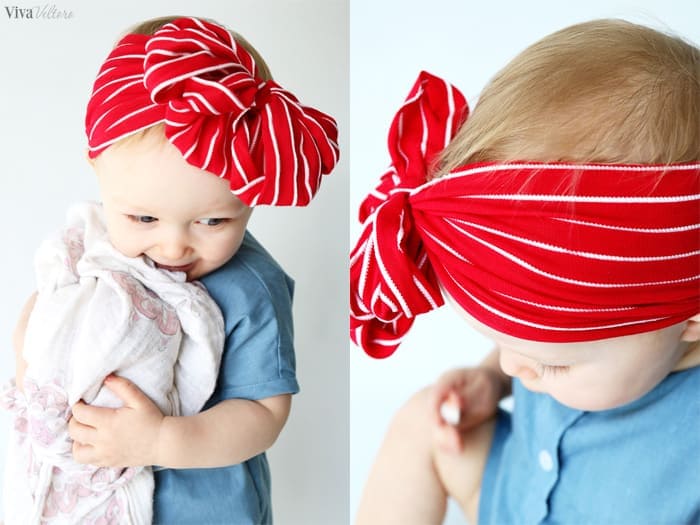 Here is an idea of how to make a head bow for your baby without any sawing or other mechanical techniques. Simply use your old shirts at home, and make bands from them. The rest is to tie it in a bow that will make your little one shie with cuteness. The tying is shown in the link above, and all you need to do is follow the instructions.
7. Fireworks Band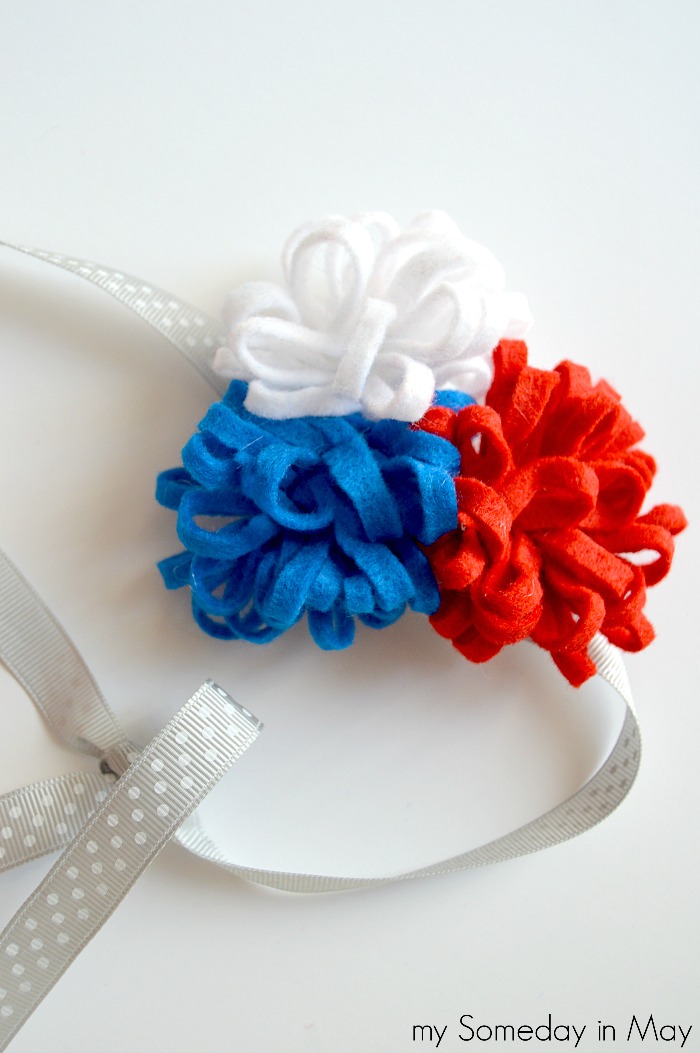 Don't worry, this headband will not create fireworks on your head. The name comes from the shape of the decorations that resemble fireworks. Choose the colors you want, fold the felt band in half, and cut it on one side until the end of the strip. Then roll it in to create a fireworks roll. Stack it on a band and let your baby shine on any special occasion.
8. Wool Felt Flower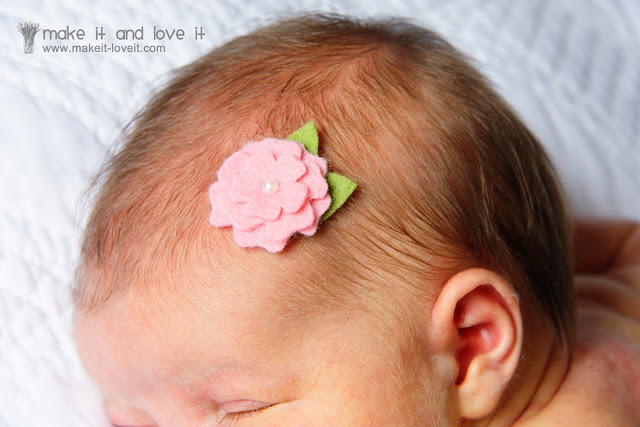 Hairclips are usually made of felt polyester. Many crafters have recently opted instead for wool felt. It's so soft and comfortable unlike the polyester felt, it doesn't seem to fray a fuzz up, and it seems like the right choice for those little newborn heads. It is soft, fun to work with and simple to add to any band that is soft and gentle for the head of the infant.
9. Felt Bows To Last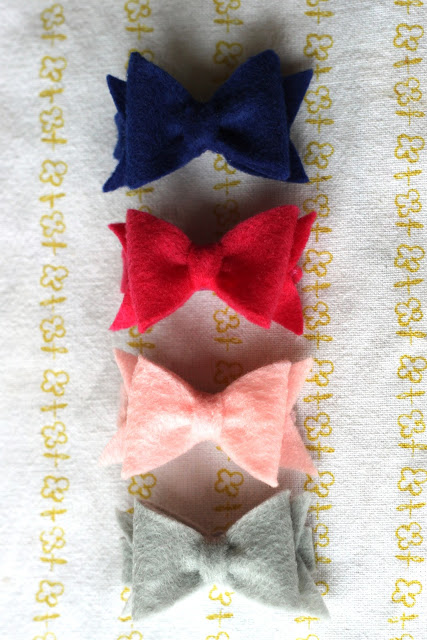 I'm sure all of the new mom expecting baby girls are super excited to put some headpieces on their little princess once they are born. To have them inspired, here is a tutorial on how to make felt bows that will be reusable for a longer period of time. They are cheap, easy to make, and really let you recycle all those old hairpins and clips you have kept since you were a child.
10. Pleated Headband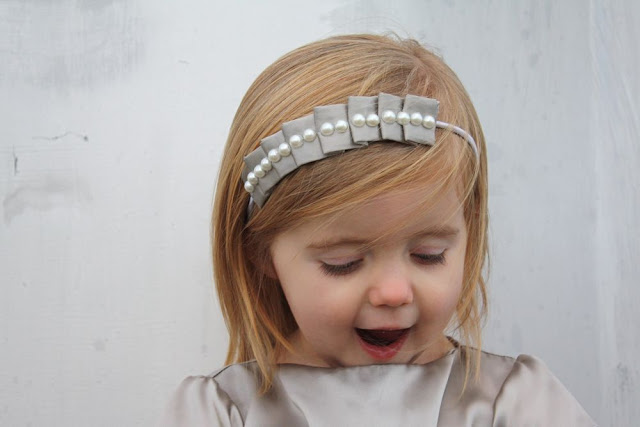 This pleated headband is adorable and very simple to make. It takes just a small rectangle of fabric and some beads or flowers of your choice. You could most likely make one out of the scraps from every dress you sew for that special occasion and have a headband that coordinates perfectly. The colors and decorations are entirely up to you.
11. Flower Girl Crown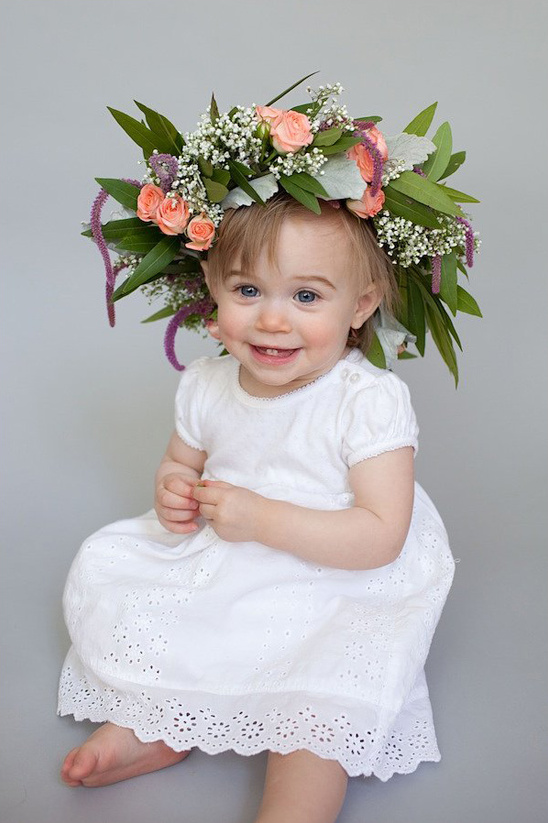 Your flower girl can look just as cute as she walks down your aisle with this fun floral crown you can make yourself. You need a wire measured by the baby's head, some ribbons, and some fresh flowers to make it look as gorgeous as possible. Make your little princess shine at your wedding and be the star of the day.
12. Felt Flower Headband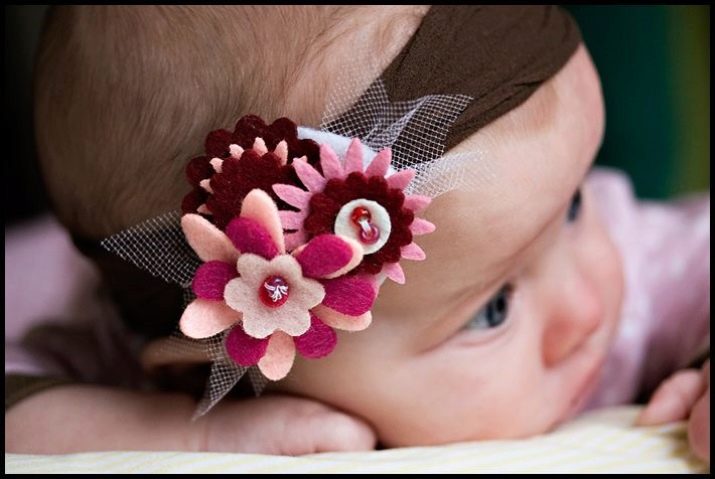 Choose a soft band for your baby and decorate it with felt flowers. You can buy them ready-made, or cut them out yourself, depending on your skills and the free time you have. Choose the right colors, combine them together, and glue them on the band. You will enjoy it, and your baby will love the softness of her new gadget.
13. Pom-Pom Headband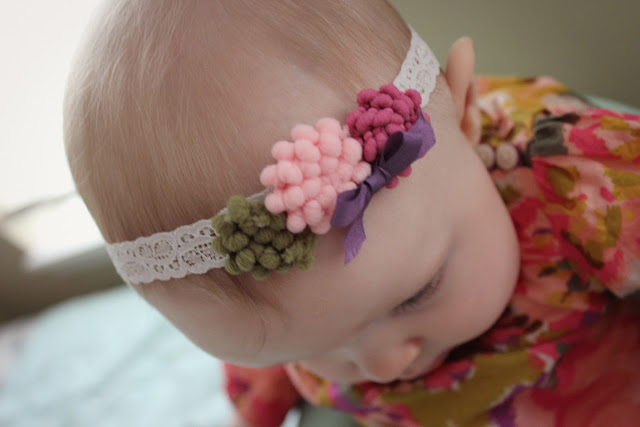 These pom-pom headbands take literally 5 minutes to make. All you need is a pom-pom trim in different colors, and you can get it in any crafting shop nearest to you. Also, you will need a lace band in the length of the baby's head. Decorate the pom-poms with a little bow, and let your baby enjoy her beauty and poshness.
14. Crocheted Baby Head Band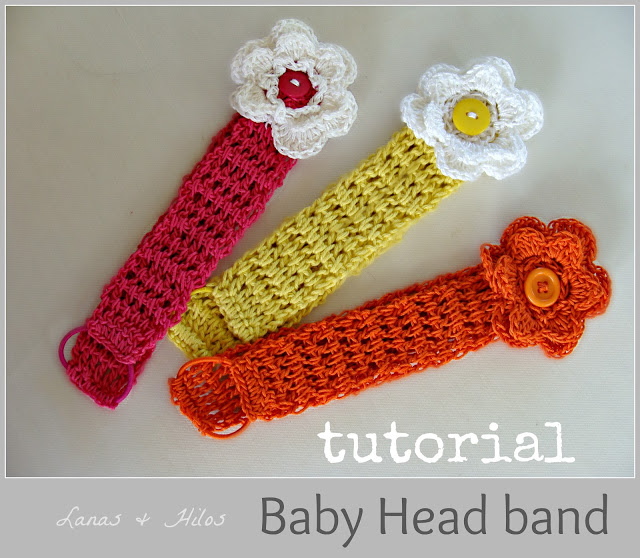 These headbands are perfect for gentle baby heads. They are crocheted in the color of your choice and secured with simple pony-tail holders. The added flower gives them a special charm and combined with a button in the middle, it makes the perfect accessory for your little cute baby princess.
15. Lace Princess Crowns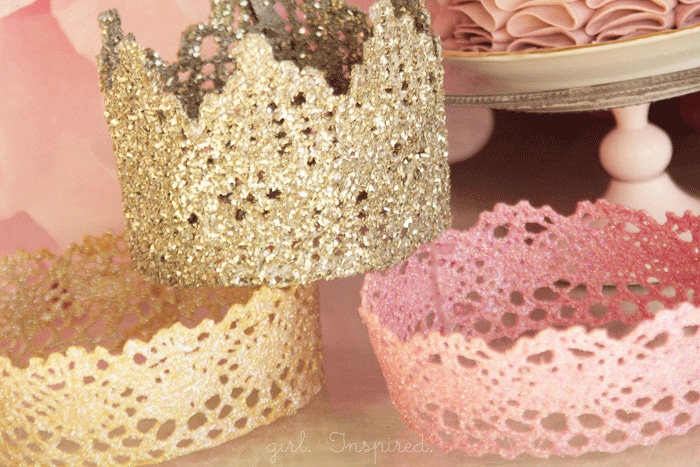 These lace princess crowns are made for the little girls to enjoy every minute of wearing them. They are from crocheted laced pieces, soaked in fabric stiffener, and dried overnight. Then they were painted in the colors the girls love and coated in glitter to make them shiny and sparkling. Your princess girls will surely love it.
16. Crocheted Flowers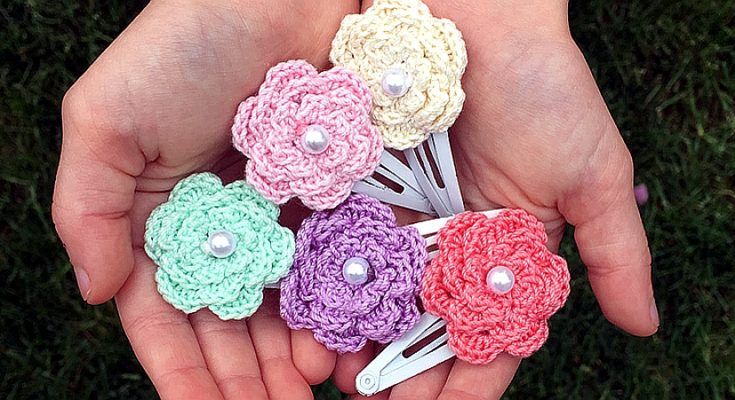 A flower hairpin, adding a touch of softness and playfulness, will brighten up your look. And I think that's why kids love wearing them so much! You pick what to place in the center when making these crochet hair clips, either a pearl, a bead, or leave it empty. It's up to you and your style… or the style of your baby!
17. Simple Hair Bow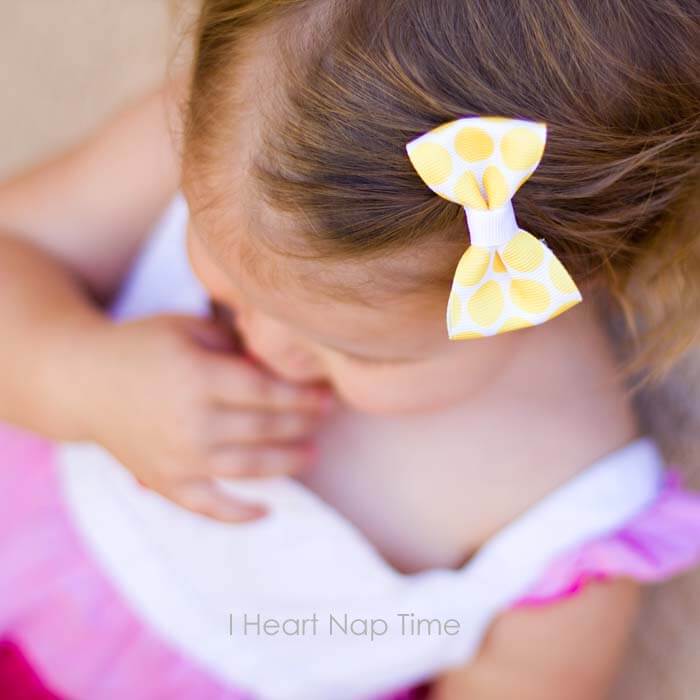 This is an example of how a super simple hair bow can be made. It requires little to no capacity and costs just a dime a bow! It is a perfect gift for a baby shower. The chances are infinite with these simple bows. There are so many fun colors and patterns to choose from, so all you need is a little imagination and inspiration to get you started.
After you have looked at our great tutorials, it's up to you to start crafting. Your baby surely needs a new bow and will be extremely happy if you make it for her. Don't forget to share it with us in the comments below.