Not feeling the holly-jolly festivity yet? Well, it's the year 2020. But, don't worry, we have the perfect solution and the perfect cocktails.
Are you the host of the big family Christmas party this year, and you´re wondering what to serve that'll be fun but not labor-intensive? These festive bubbly Christmas champagne cocktails will go perfectly with any menu you have chosen to prepare for Christmas dinner. Light and fizzy cocktails are great to serve as appetizers or to toast with your friends to celebrate the end of this crazy year that seemed as if has lasted for ages. And to close out the festivities, obviously, no holiday celebration is complete without a signature drink paired with the most delicious food.
Savvy hosts know that visitors should have a huge batch of Christmas punch on hand to serve themselves. Toast the season with a glass of something special. Mulled wine, a drop of Christmas fizz, with our without booze, a festive candy cane cocktail, or a warming whiskey punch, whatever you choose, it will be the perfect welcome for guests arriving in from the cold. But if you want to serve up with the aid of a few good spirits, these Christmas drinks are sure to help you enjoy the holidays in good spirits.
1. Boozy S'mores Milkshake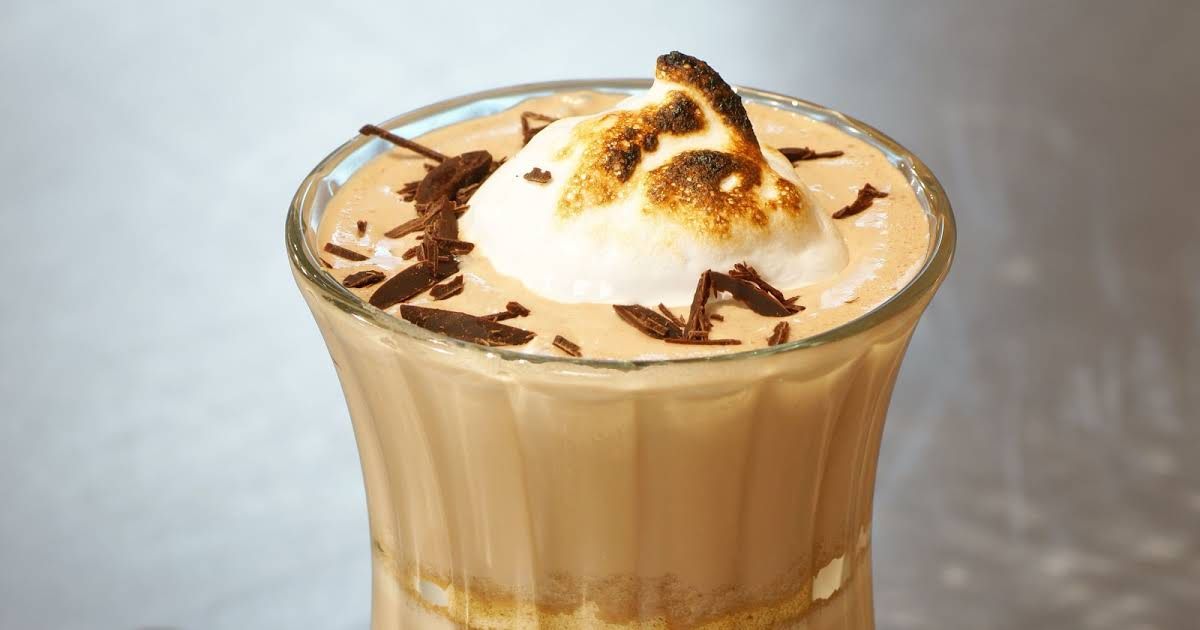 The real dessert may also be a boozy cocktail. This s'mores milkshake recipe can be enjoyed anywhere and is filled with all the delicious flavors simply served in a glass. Choose your favorite vodka and chocolate liqueur, mix them with Drambuie and add RumChata, add some ice cream, blend it up, add some toasted marshmallows, chocolate, and graham crackers and enjoy this frozen cocktail that will certainly warm you up.

2. Merry Manhattan Christmas Cocktail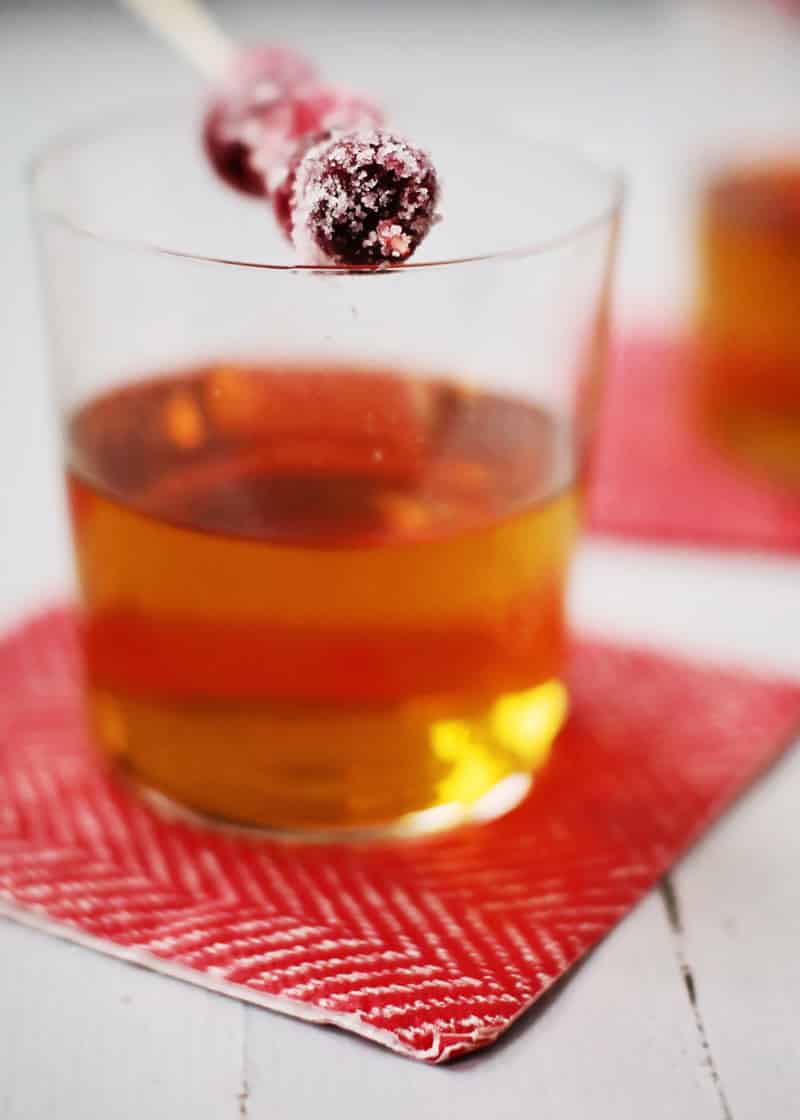 This delicious cocktail is great for December when you might need to take the edge off after your crazy shopping weekend, no matter if it was black Friday or some other Friday. Combine bourbon, dry vermouth, and a few drops of a yummy ginger-cinnamon-cardamom syrup. If you can´t make the syrup, replace it with Cherry liqueur to give this classic cocktail a holiday feel. For a twist, top it with sugared cranberry swizzle sticks coz the Christmas cocktail must be pretty!
3. Winter Bourbon Smash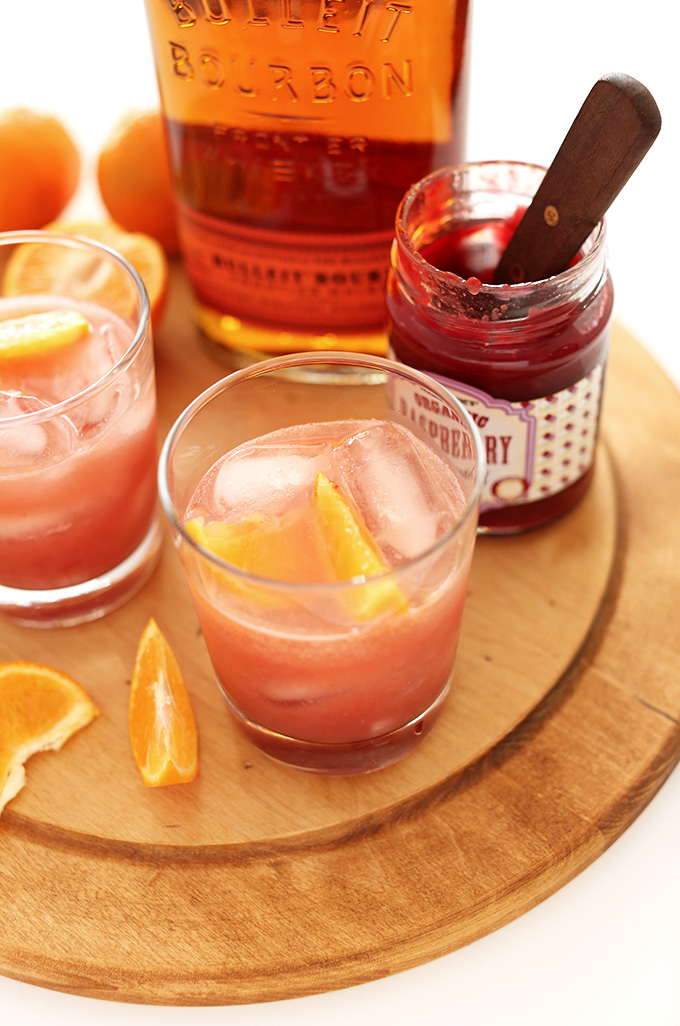 Guys, 2020 is almost over! Have you ever thought that in this naughty year you will get the chance to try this historic drink for the first time? No? Well, we give you the most simple, yet perfect drink to end a rubish year: Winter Bourbon Smash. This drink must have ice, season fruit, bourbon (or whiskey, or any other spirit of your choice), some spices, and a good shake to make it creamy and frothy. It is less of a punch than vodka and tequila with a distinct absolutely delicious flavor.
4. Citrus Irish Whiskey Punch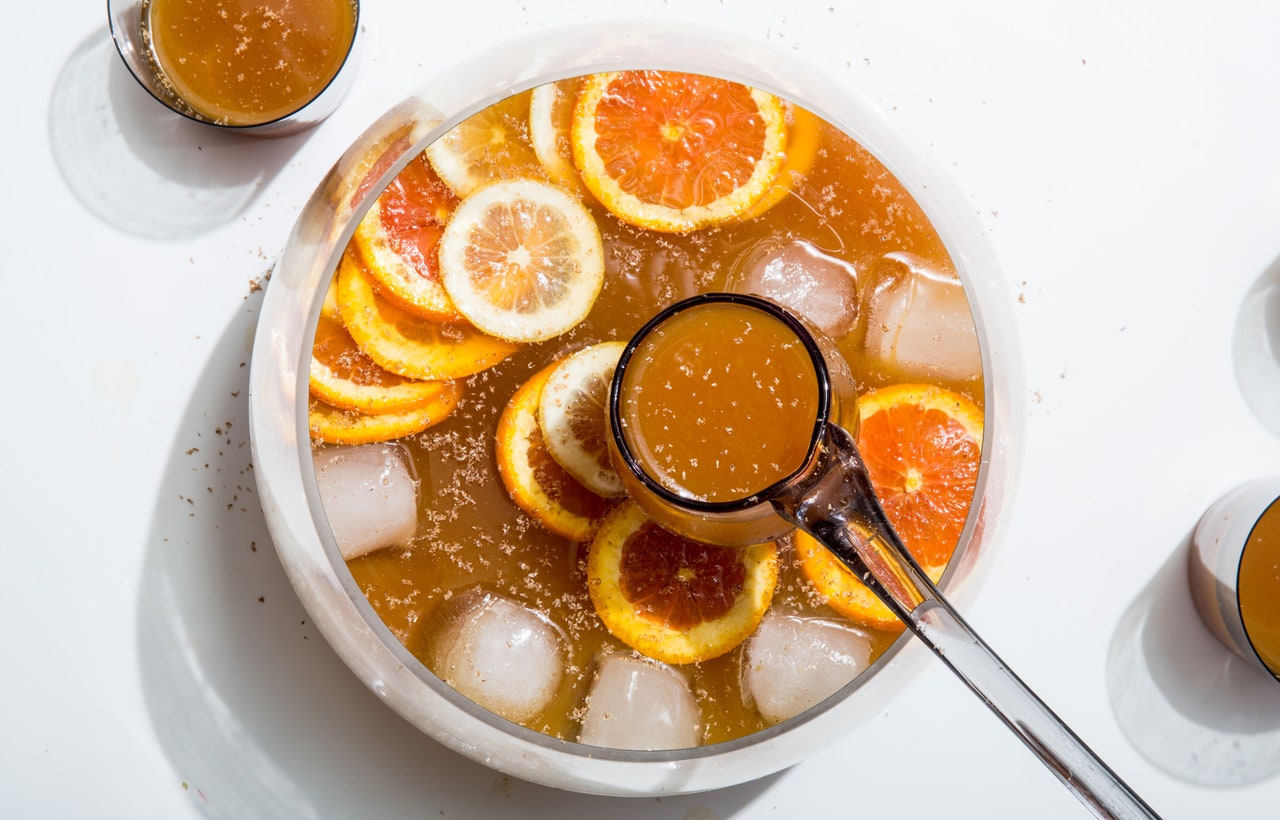 If you are a fan of bourbon, you'll love this punch as well. You should make it for your house parties or at home just for a movie night. Perhaps even people who don't like whiskey will like having this one. Choose whiskey, cinnamon, and maybe even some grapefruit for the holiday cheers! This season, with a bright new twist, our Whiskey Winter Citrus Punch serves up the smooth taste of the Irish whiskey you love.
5. Santa Jell-o Shots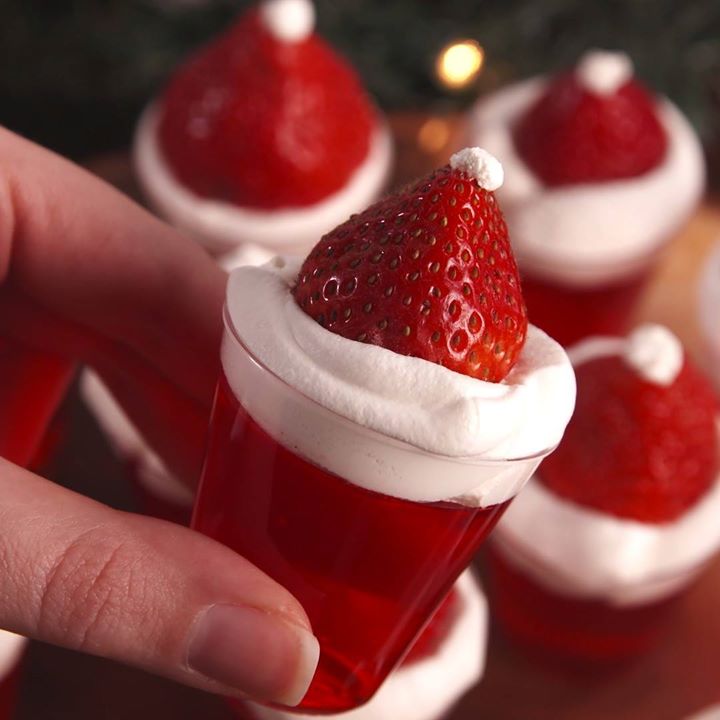 Santa doesn't want milk and cookies this year. He wants a cocktail! Let's make him this special hardened cocktail to get him through the night of delivering presents to the little ones all over the world. Make him a strawberry Jell-O with a vodka twist, refrigerate it for a couple of hours, top it with white cold cream and finish it off with a strawberry. He will be thrilled,
6. Boozy Coffee Slushie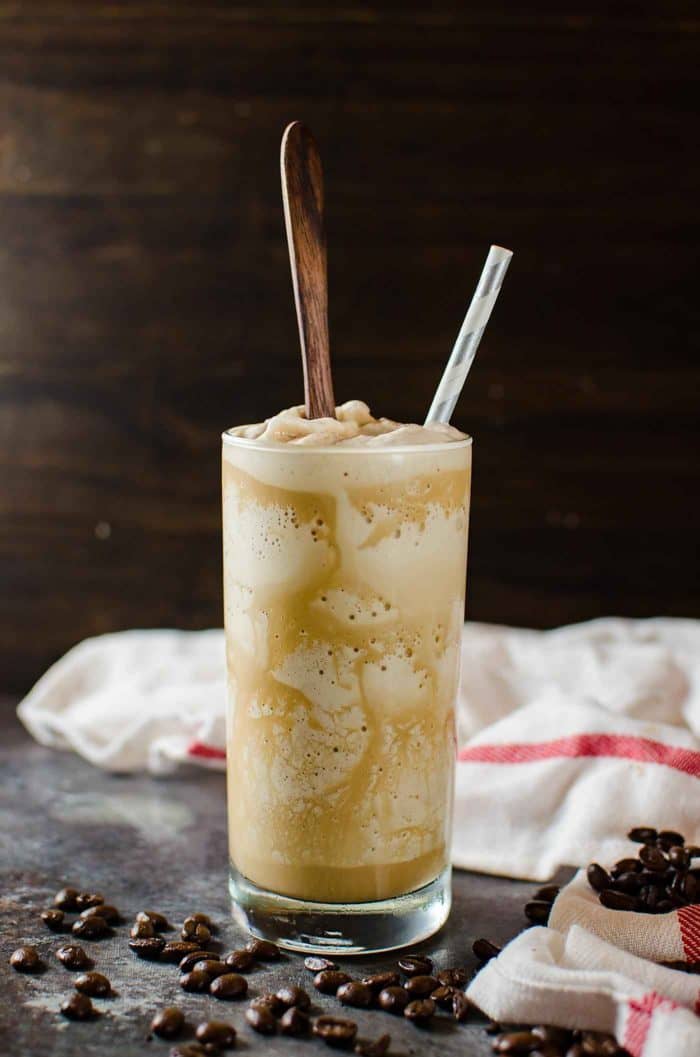 This is more of a day-after cocktail since, after the crazy night, you'll need loads of coffee to get you up, especially if you are having a Christmas at the beach. Well, why not spice the coffee with some rum and make it even better? This coffee slushie is a delicious way to enjoy your coffee on the day after, it is easy and refreshing! Add some rum (or bourbon or whiskey) and make it a delicious adult cocktail. Simply blend strong coffee ice-cubes with milk, rum, and milk and that's all you need to enjoy a great coffee slushie.
7. Very Merry Ornamentini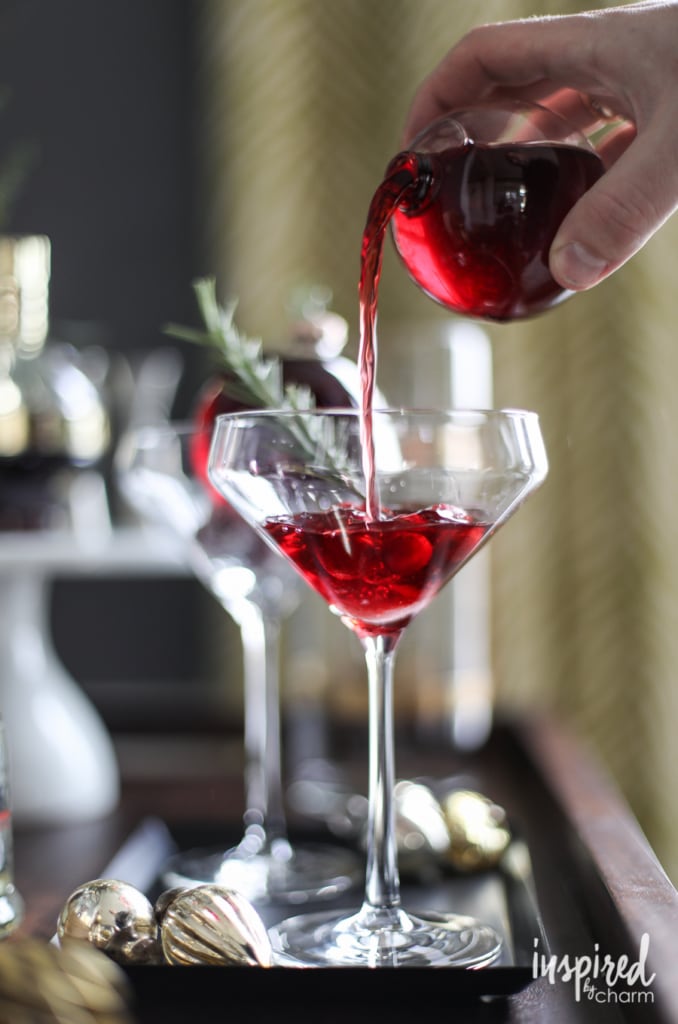 This is an incredible cocktail that will serve the most creative ones. It is the legendary cosmopolitan, with a twist of being served in a glass Christmas ornament. Mix vodka, cranberry juice, cherry juice, orange liqueur, and a splash of freshly squeezed orange juice, pour the mixture into clear glass ornaments, put sugared cranberries and a rosemary sprig into martini glasses, and add the ornament on top. To serve, slowly pour the contents of the ornament onto the cranberries. What a presentation!
8. Perfect Jack Frosties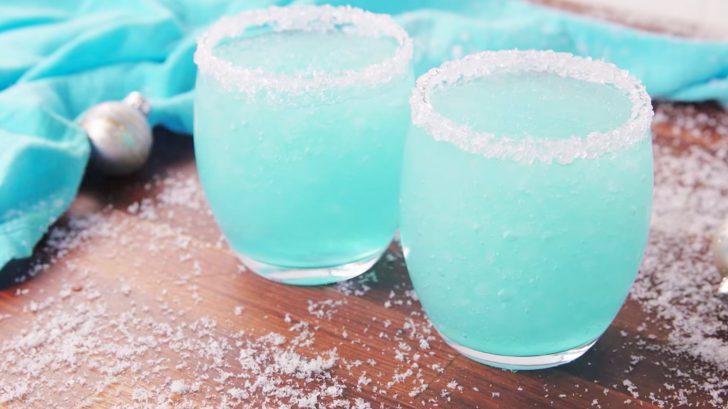 In some parts of the world, Christmas is celebrated in the summer. So if you happen to be in those parts of the world, treat yourself to this perfect frozen lemonade cocktail – Jack Frostie. The name comes from the winter wonderland look to it. Combine vodka, champagne, blue curaçao, lemonade, and ice to a smooth blend. Sip it in a sugar-rimmed frozen glasses and simply indulge in its freshness and wintery theme.
9. Holiday Mule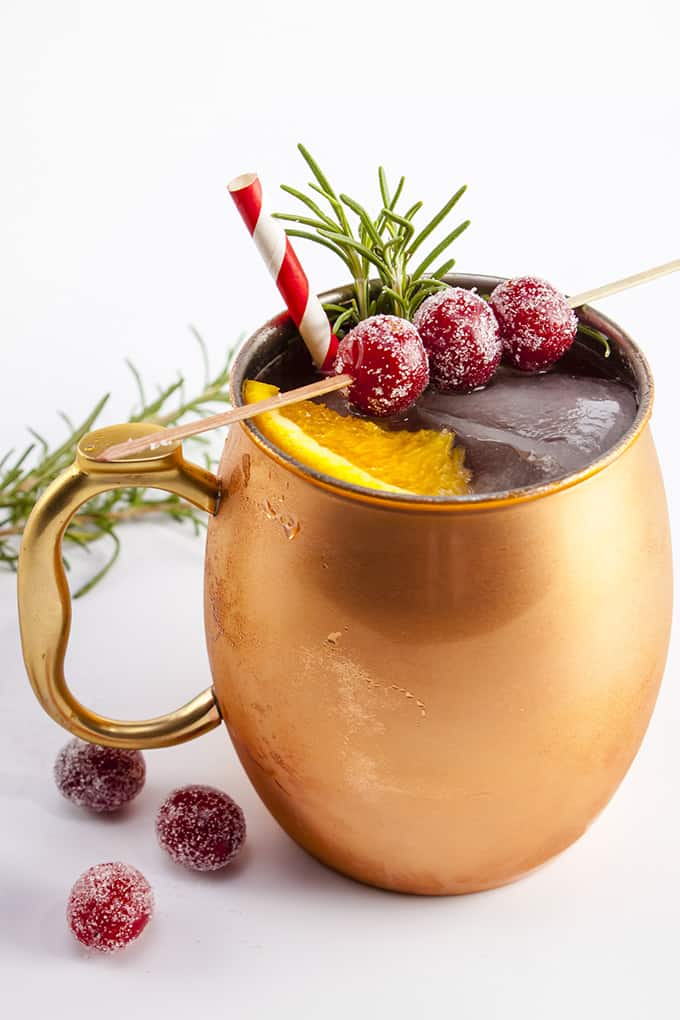 At your holiday party this year, this festive take on the classic cocktail will be sure to impress your guests. It's a classic cocktail made with ginger beer, cranberry juice, and vodka. Garnished in an ice-cold copper mug with a skewer of sugared cranberries, rosemary sprig, or pear slice, it will certainly spread the holiday cheer. It is both a comforting and enjoyable drink, so enjoy it to the max!
10. Spice Sugar Cookie Martini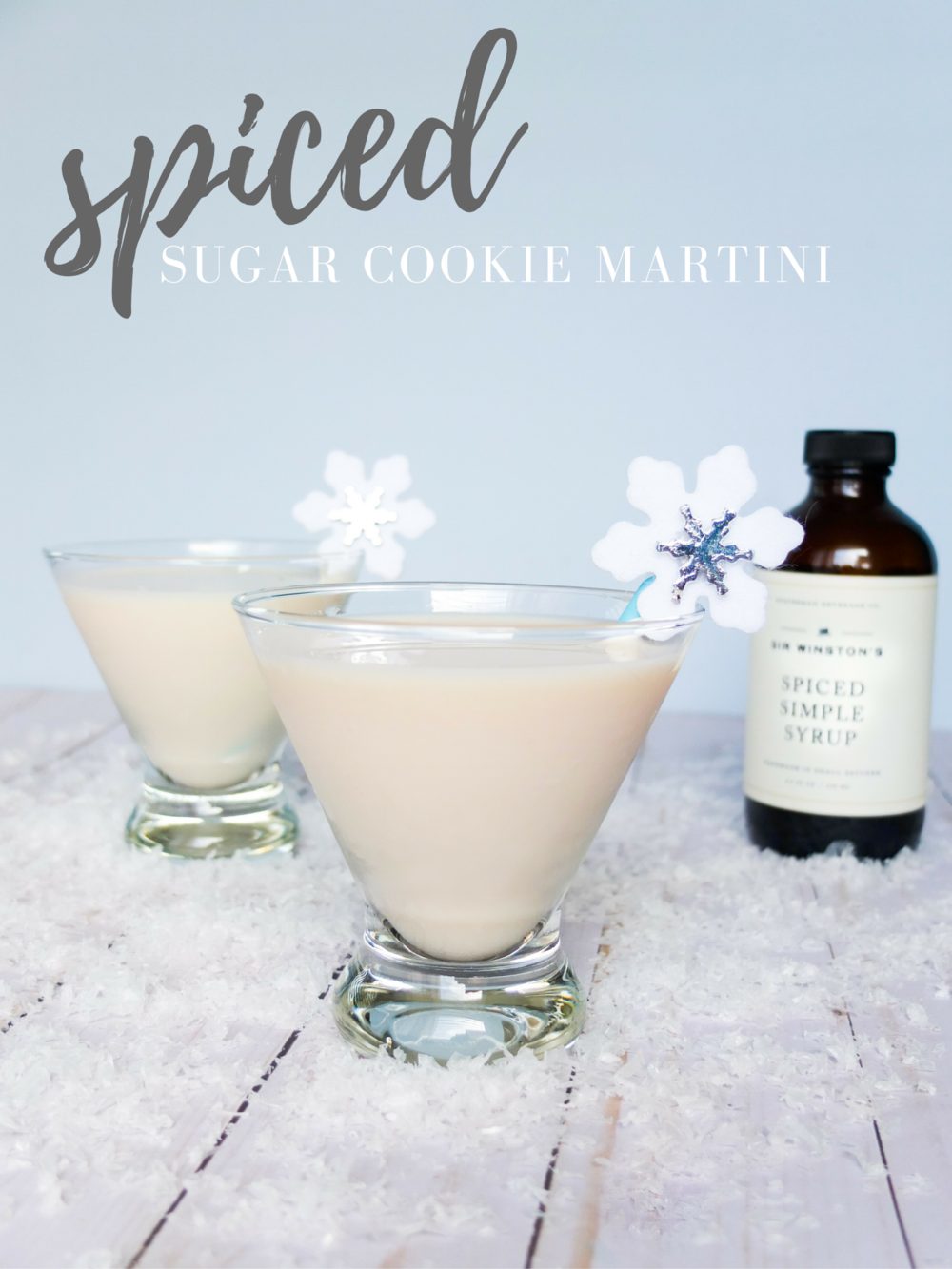 For an ideal form of Christmas party, sipping a martini while decorating Sugar Cookies is a perfect idea. Here's a simple, entertaining holiday Christmas cocktail recipe: Spiced Sugar Cookie Martini. It is a classic boozy cocktail turned into a great dessert cocktail-sipping treat. A perfect sweet and spicy balance that even Santa likes to hang out on Christmas Eve is the mixture of Vanilla vodka, Bailey's, and Amaretto.
11. Cinnamon Rosemary Old-Fashioned Drink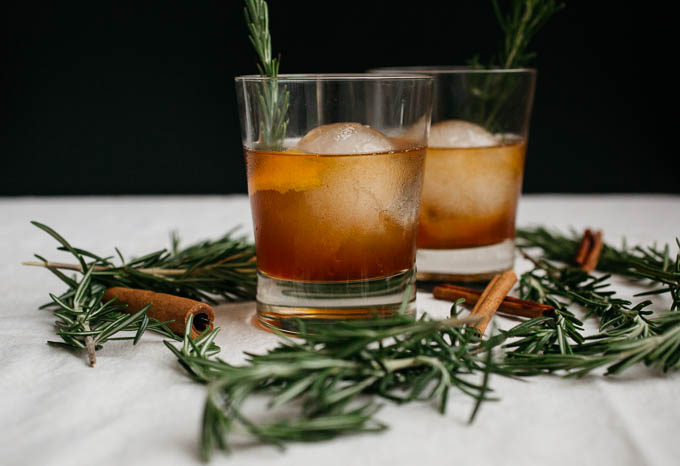 For autumn, winter, and holiday celebrations, this Cinnamon Rosemary Old Fashioned is a great cocktail. A combination of cinnamon rosemary syrup, bourbon, bitters, and orange peels, it is the perfect cocktail for Christmas in the mountain cottage. Ideal for the mild days and the cold nights you will be having in the mountain cottage, it might as well turn into a  cocktail rotation throughout the winter wherever you are.
12. Pomegranate Ginger Paloma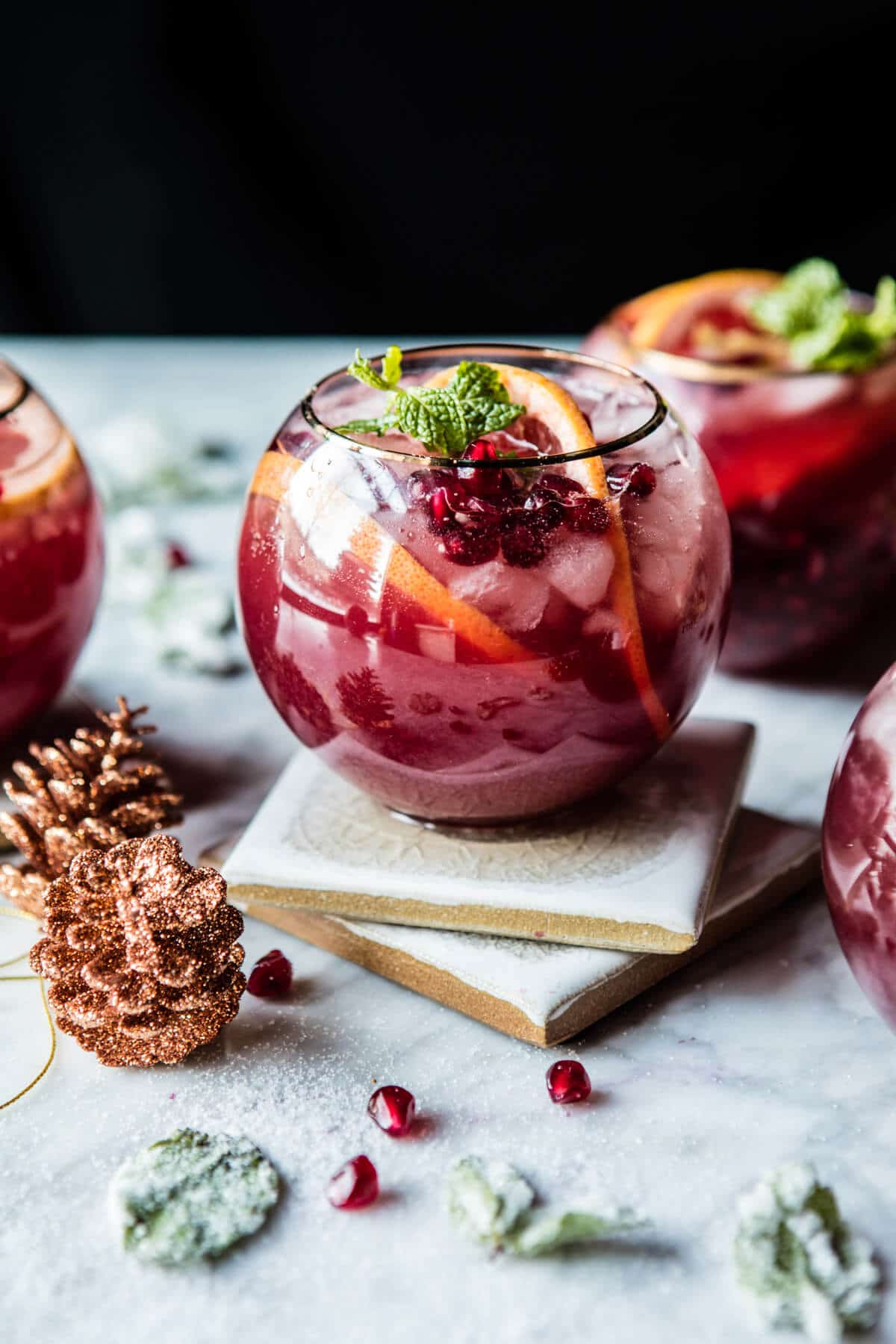 This Paloma is all holiday stuff… and it's heaven… fizzy, minty, gingery, full of sweet pomegranate and tequila! For every holiday gathering, it is the ideal cocktail to blend. The secret ingredient? Ginger beer. In Palomas, it's not typical, but it's so much better than using club soda and adds a killer ginger flavor that just screams holidays! Muddle in a cocktail shaker fresh ginger, pomegranate, and lime juice. Add grapefruit juice, tequila, and pomegranate juice. Shake it, pour it, and sip it garnished with all the holiday fixings!
13. Peppermintini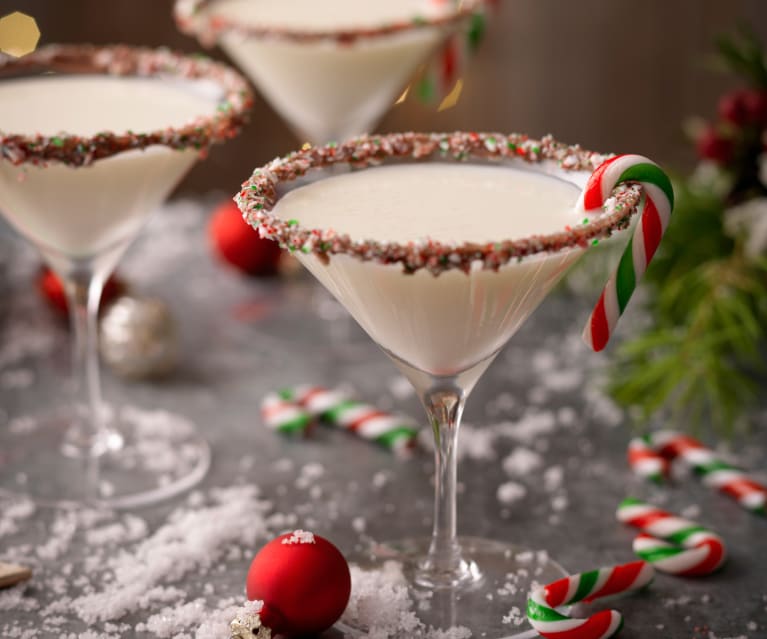 One wonderful thing about the holiday season is that you can add peppermint to EVERYTHING. Santa's going to be more than pleased slipping the box under your tree when he sees you've prepared him a Peppermint Martini this year. This peppermint drink will give your guests (and that big guy) a smile on Christmas Eve! For your mates, relatives, parties, decadent meals, cocktails… the Peppermintini is refreshing and creamy and has a minty finish. Just the thing for calming your nerves and lifting your spirits for the year to come.
14. Sicilian Gin Spritz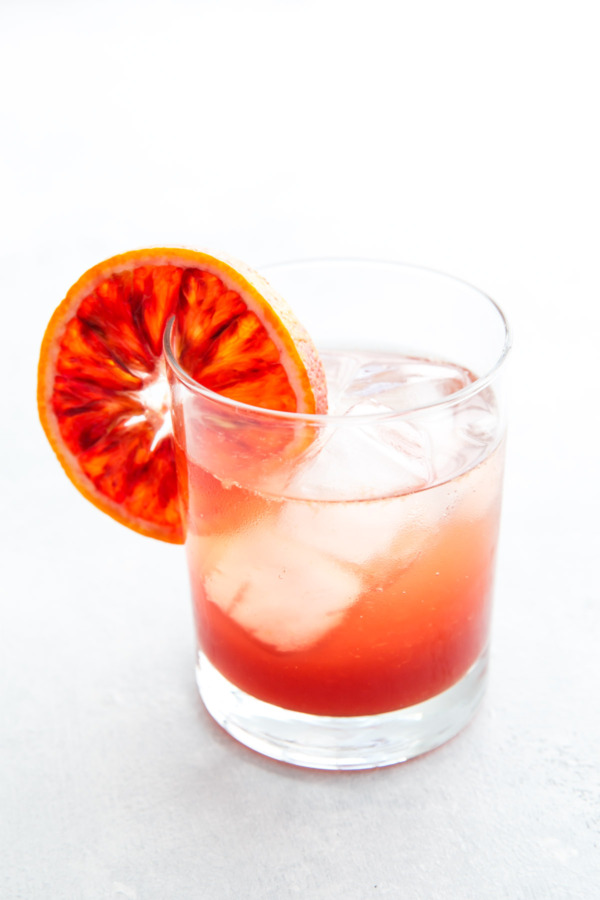 Now is the best time for a slightly bubbly break out. So why not use it in a clever cocktail instead of sipping it? Sparkling wine makes a shockingly fine blender for special drinks. For an extremely flavorful and vibrant drink mix gin, fresh blood orange juice, vanilla bean, and lemon sugar syrup. Pour it in a glass, top with prosecco, and serve over ice garnished with a blood orange slice or a twist of orange peel.
15. Boozy Butterbeer Punch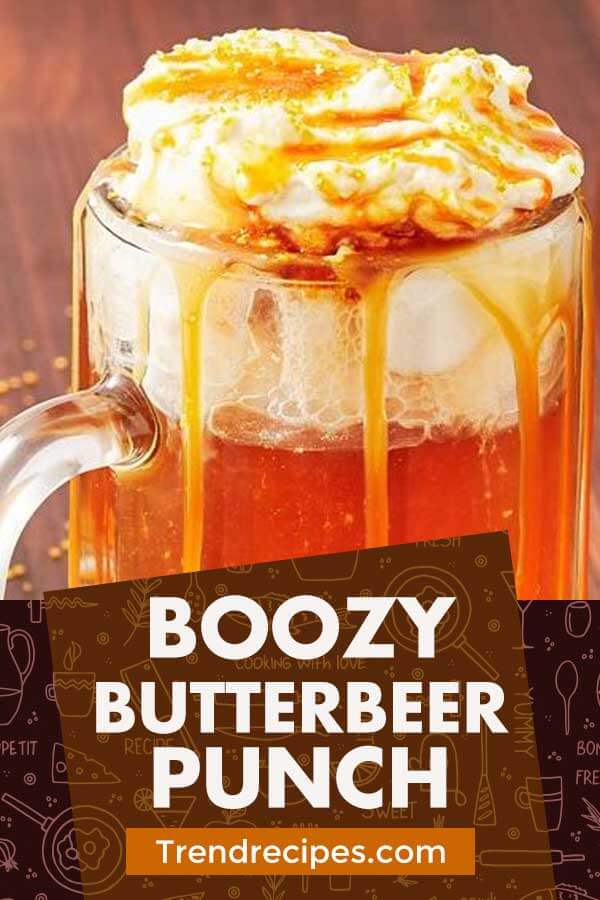 This drink was "invented" by Harry Potter being his favorite drink. A friends' gathering of Harry Potter fans would be incomplete without the Boozy Butterbeer Punch. And Harry Potter's favorite can be easily made at home. It is actually a delicious frosting of heavy cream, brown sugar, vanilla extract, and melted butter is added to the cream soda, seltzer, and vanilla vodka punch. You could easily get addicted to its soft, tangy, and alcoholic taste.
16. The Cranberry Nutcracker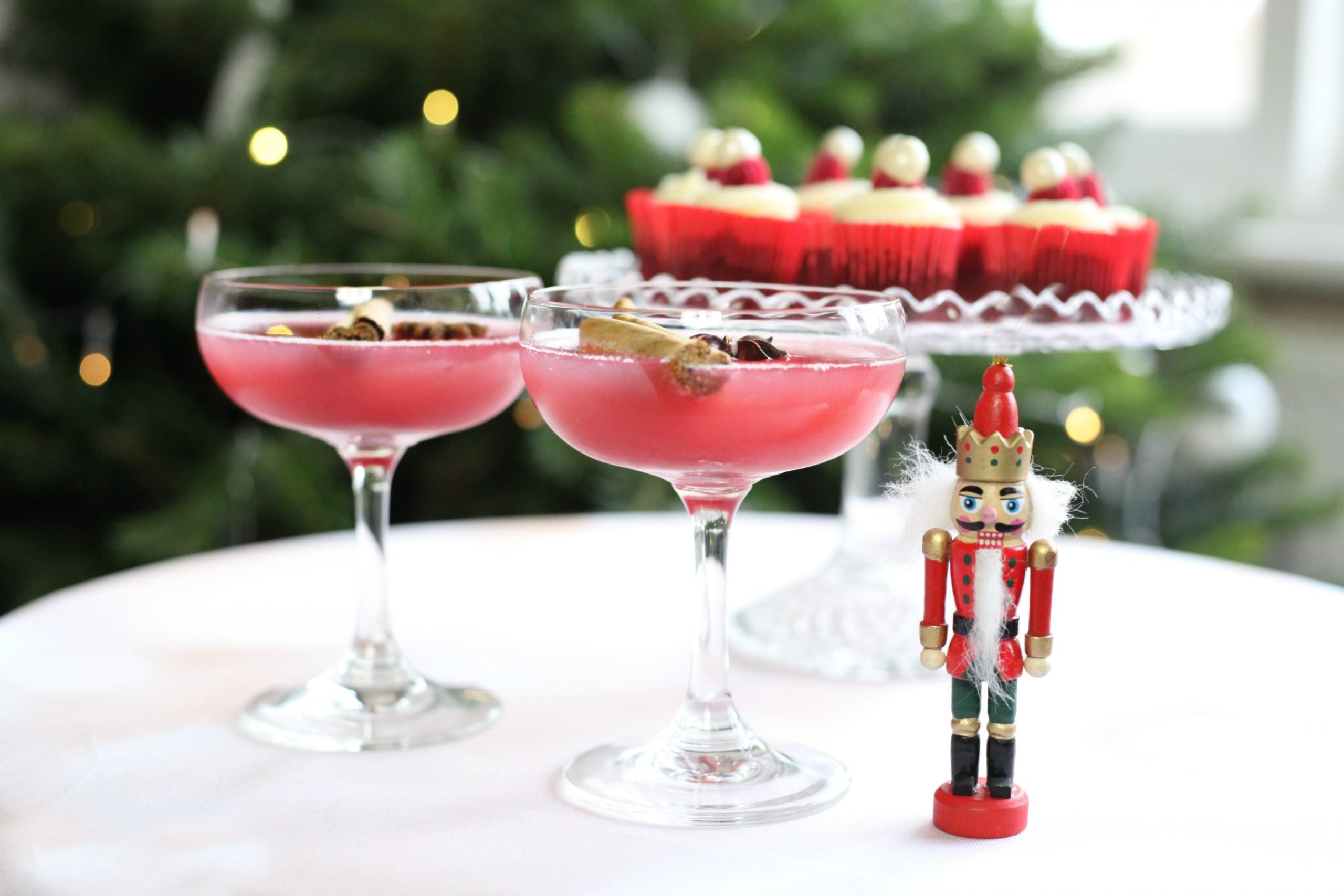 The name Nutcracker drink maybe originates from Harlem, but this cocktail is actually Scandinavian. In Harlem they consider every sweetened liquid mixed with fruit juice to be a Nutcracker. However, this Scandi Mommy chose to make a cocktail to enjoy the magical cool, crisp night, and beautiful sparkly lights. This is a serving of fruit, fiber, and vitamin C in every glass you take, topped with the sweetness of the prosecco, cinnamon, and anise stars. The Cranberry Nutcracker will impress your loved ones this Christmas.
17. Snow Cocktail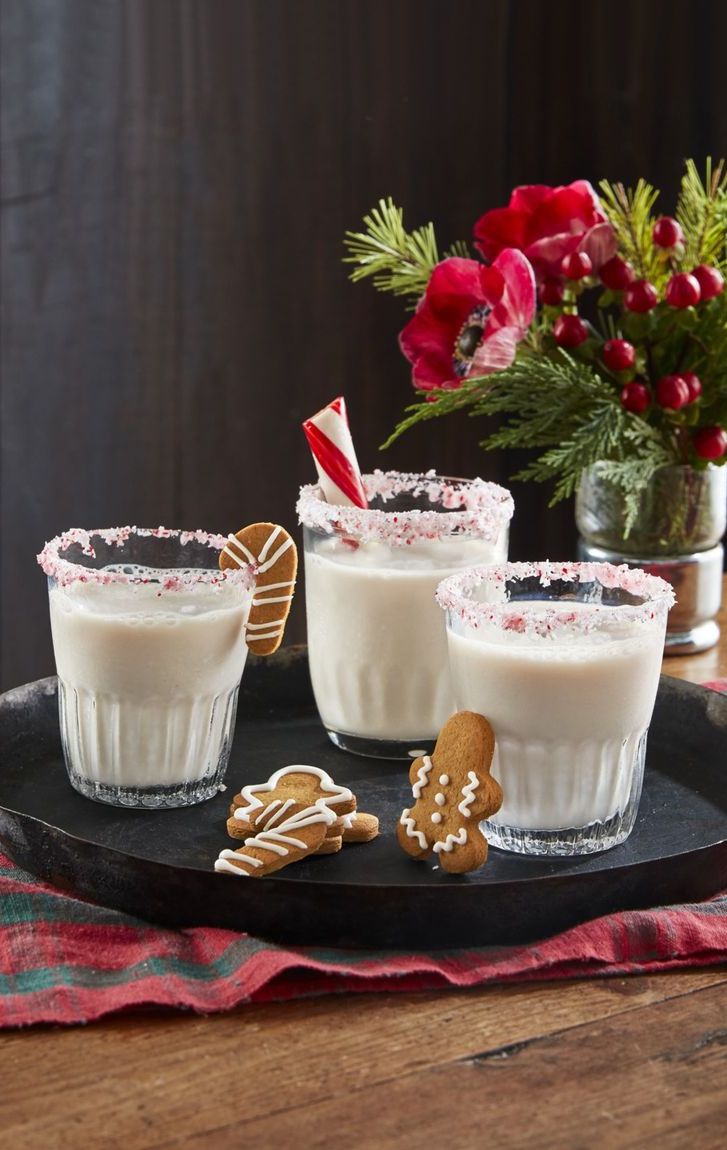 As it starts to get colder, you immediately start thinking of snow and cold. However, our favorite way to stay warm indoors is with a delicious, seasonally-minded cocktail. This rum-based refreshment will keep you cozy, hydrated, and happy during all your ski adventures this season. Combine ginger and white chocolate liquor with black rum, top it with ice and serve it in sugar-rimmed glasses along with a gingerbread cookie to top the flavor and enjoyment.
18. Grinch Punch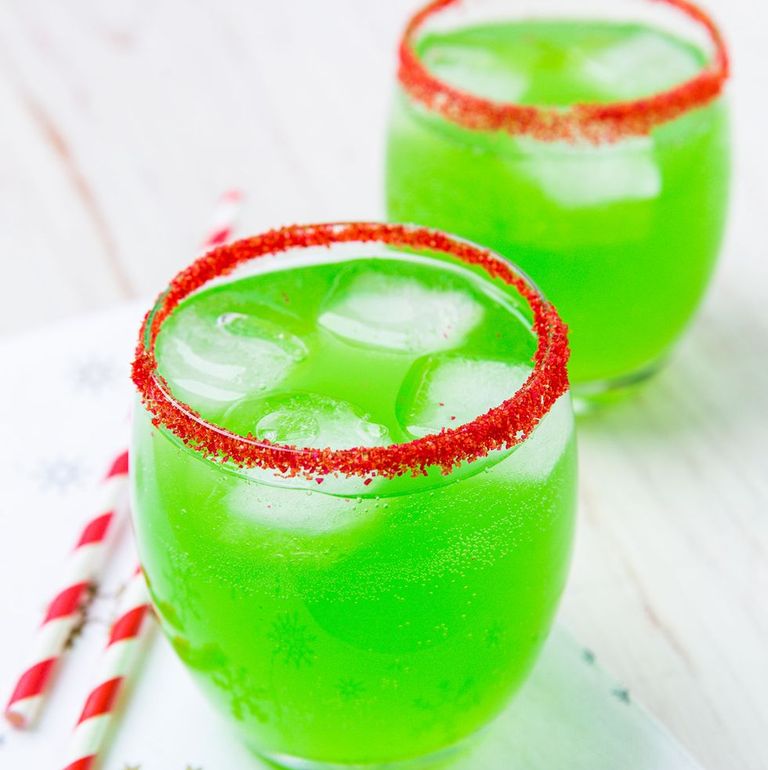 This Grinch punch, a Christmas green punch, is a great combination of flavors. A little red sugar on the rim of the glass and this festive Christmas punch is loved by kids and adults alike, depending on the variant they get. The red sugar really adds a fun pop of color that looks gorgeous with the green color. Since this punch is basically made of juice, to make the adult version, add vodka or white rum to get the party started. Everyone will love it.
19. Christmas Cosmopolitan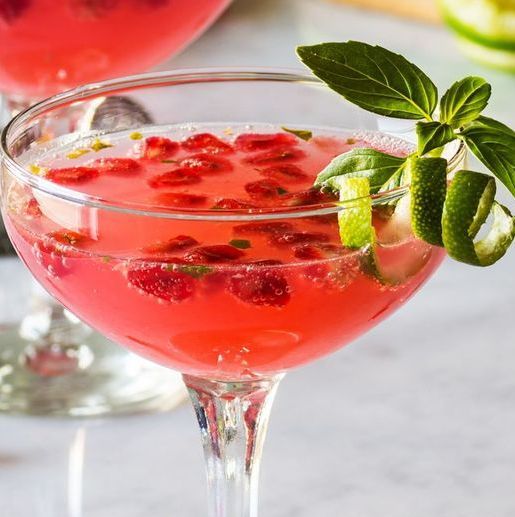 This is a classic cosmopolitan cocktail turned into a holiday treat with pomegranate seeds and a hint of citrus. It is nicely balanced, beautiful, and delicious, a real people pleaser that will surely get your party rolling. The deep taste of the pomegranate juice makes it stand out, making it robust and refreshing at the same time. Mix the ingredients, leave it to cool well, and taste. If you like it sweeter, add simple syrup slowly until it's to your liking. Garnish it with thin slices of swapped lime.
20. White Christmas Margaritas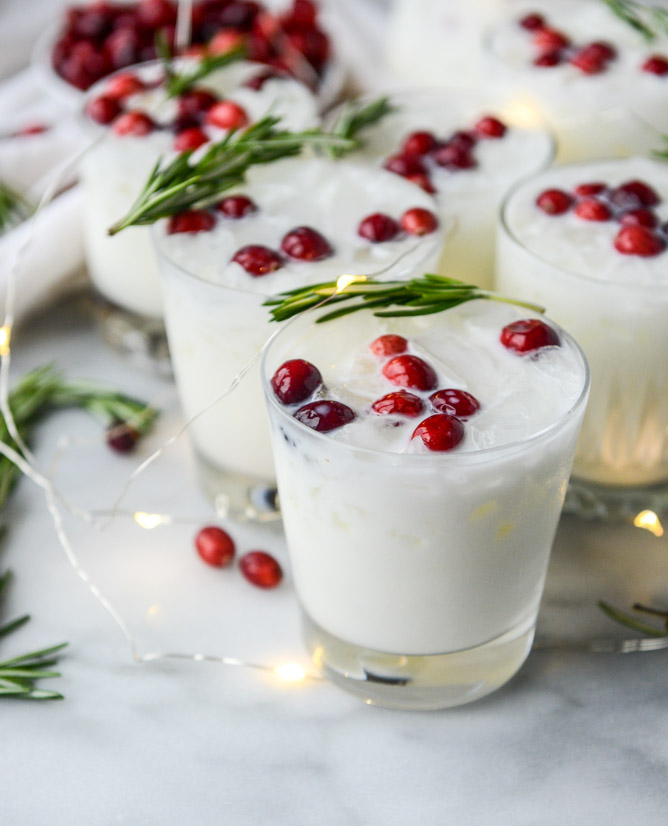 Although there are a few floating cranberries and some rosemary for decoration, they are simply COCONUT cream margaritas. These margaritas are definitely deceiving. It is creamy coconut margarita tasting like summer and looking like Christmas in a cup, with lime juice, tequila, coconut water, and cranberries. Being made in a pitcher, it is sure to be a success, because it allows you to be free and mingle instead of mixing drinks at your holiday party. You're guaranteed to have the merriest of holidays ever!
There is so much to celebrate this holiday season and send away this 2020, and if you want to make your celebration extra special whoever you're with, there's nothing better than a great holiday cocktail. This was what we selected for you, but you can find tons more through the internet. Just don't forget to share it with us in the comments below.