Are you going to a laid-back date or party and you don't know how to 'informally' dress? Although it's the easiest dress code to pick from, it can be tough to get it right. Whether you are a fan of sneakers and skirts or denim and a sweet hat, we have the best casual outfits for trendy ladies here, no matter where you go!
If you go out with your mates or you're going to the workplace on a relaxed Friday, the safest way to go is to have a laid-back look. Typically, this casual dress code includes shorts, T-shirts, and cardigans. Go for it if you like shorts and shoes! This is a casual and relaxed style of dressing. Have some fun!
The appeal in comfortable but classy outfits is that, from a nice hoodie to a pair of pants, you can take a look at all your favorite basics. And we selected up the latest ideas for street style for you to check out!
1. Jeans – Yellow boots – Headscarf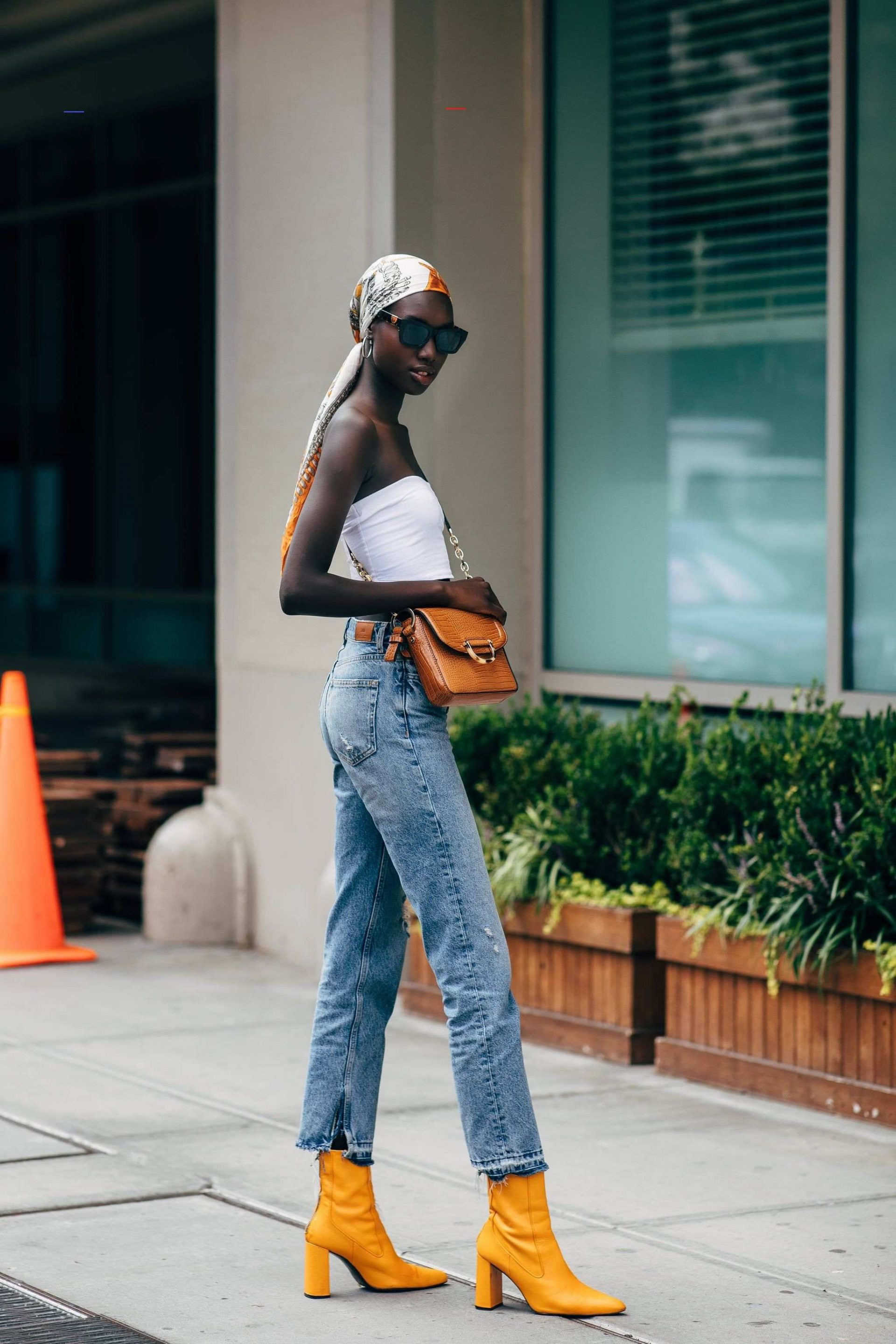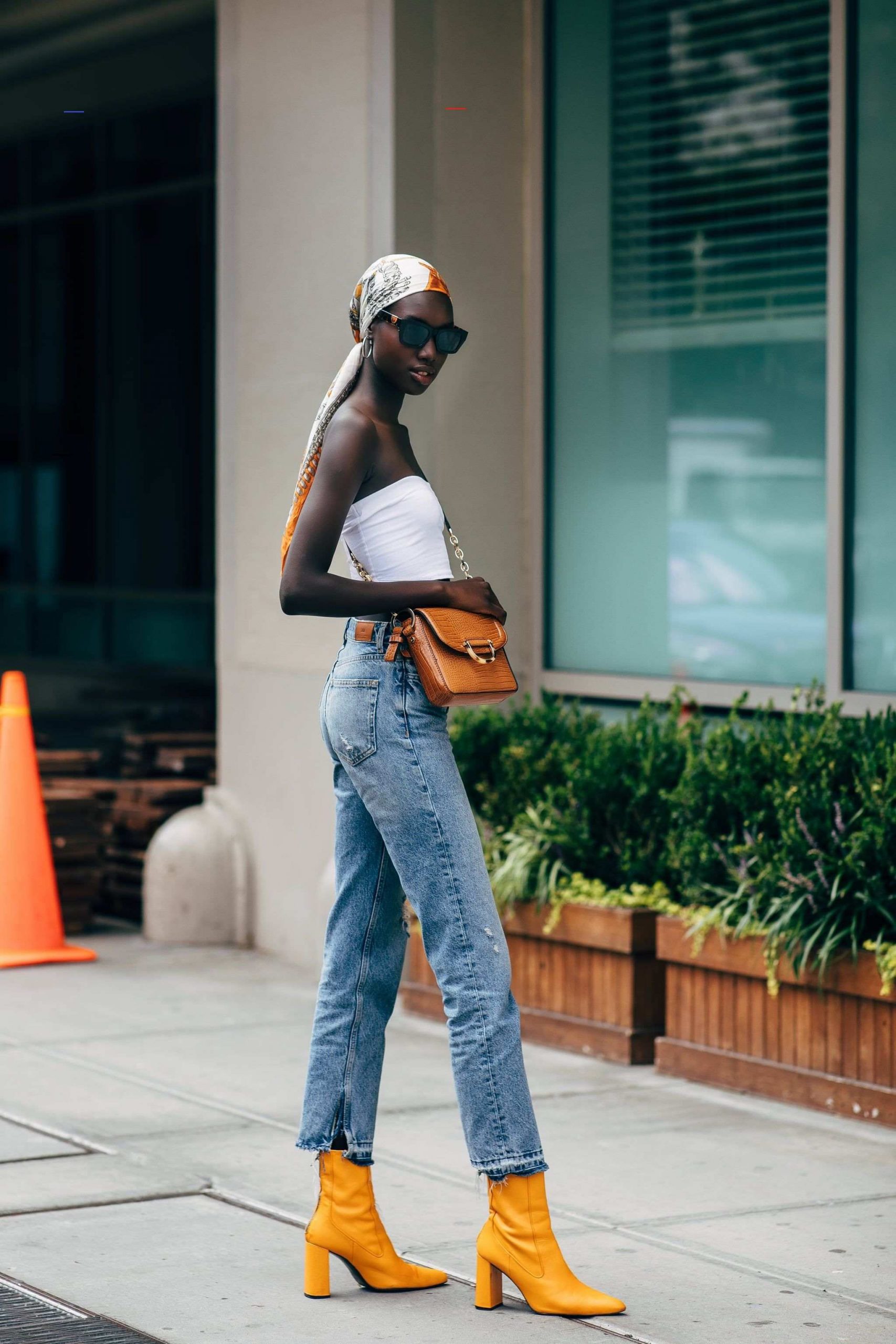 What better outfit is there than jeans and a nice top? With simple pieces of clothing like jeans and a white top, you have the freedom to get creative and put on bold boots/ sneakers/ sandals that will liven up the whole outfit. Pick out your favorite headscarf and go seize the day like a classy goddess!
2. Boho Sweater – Blue Nike Air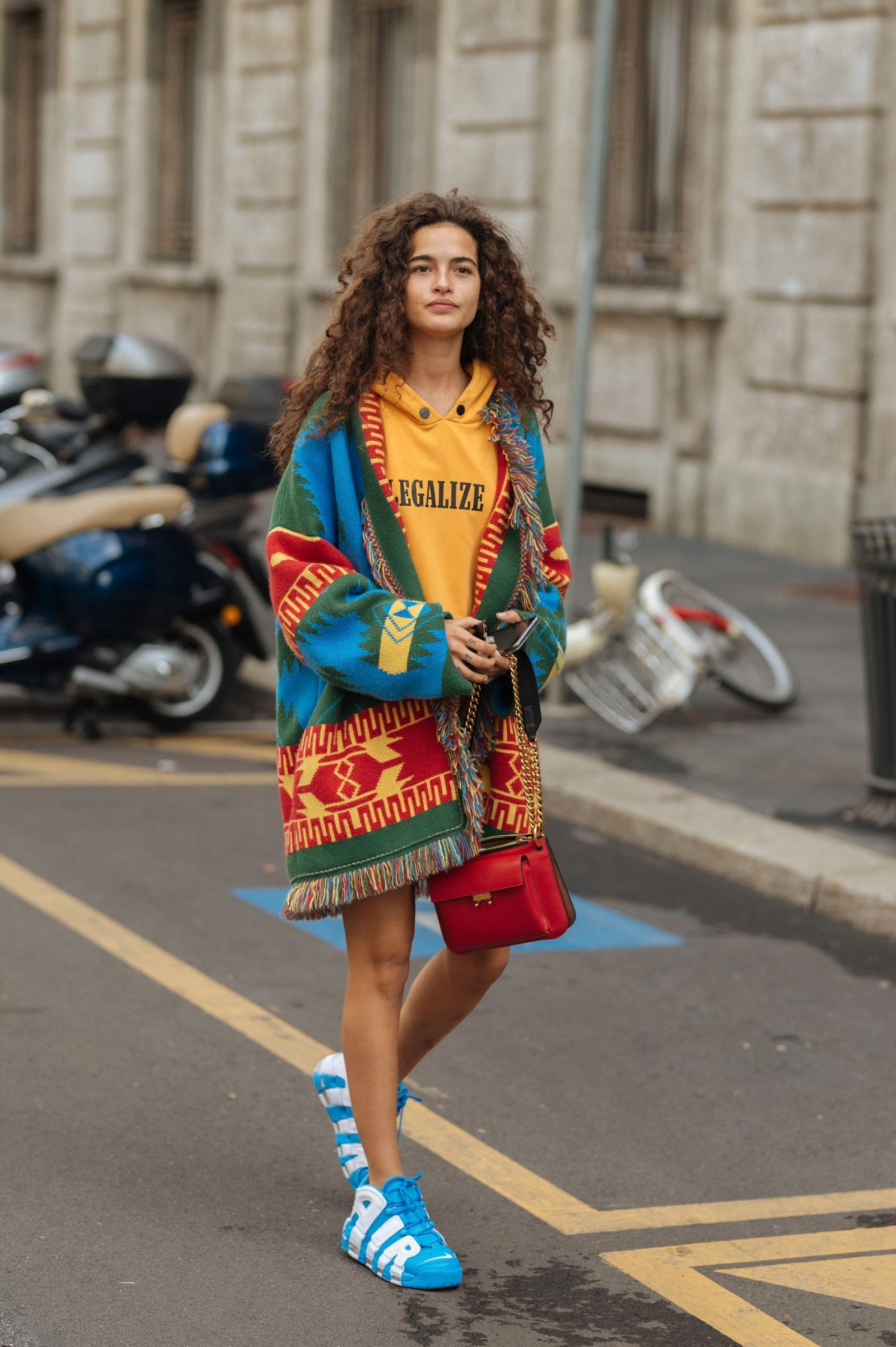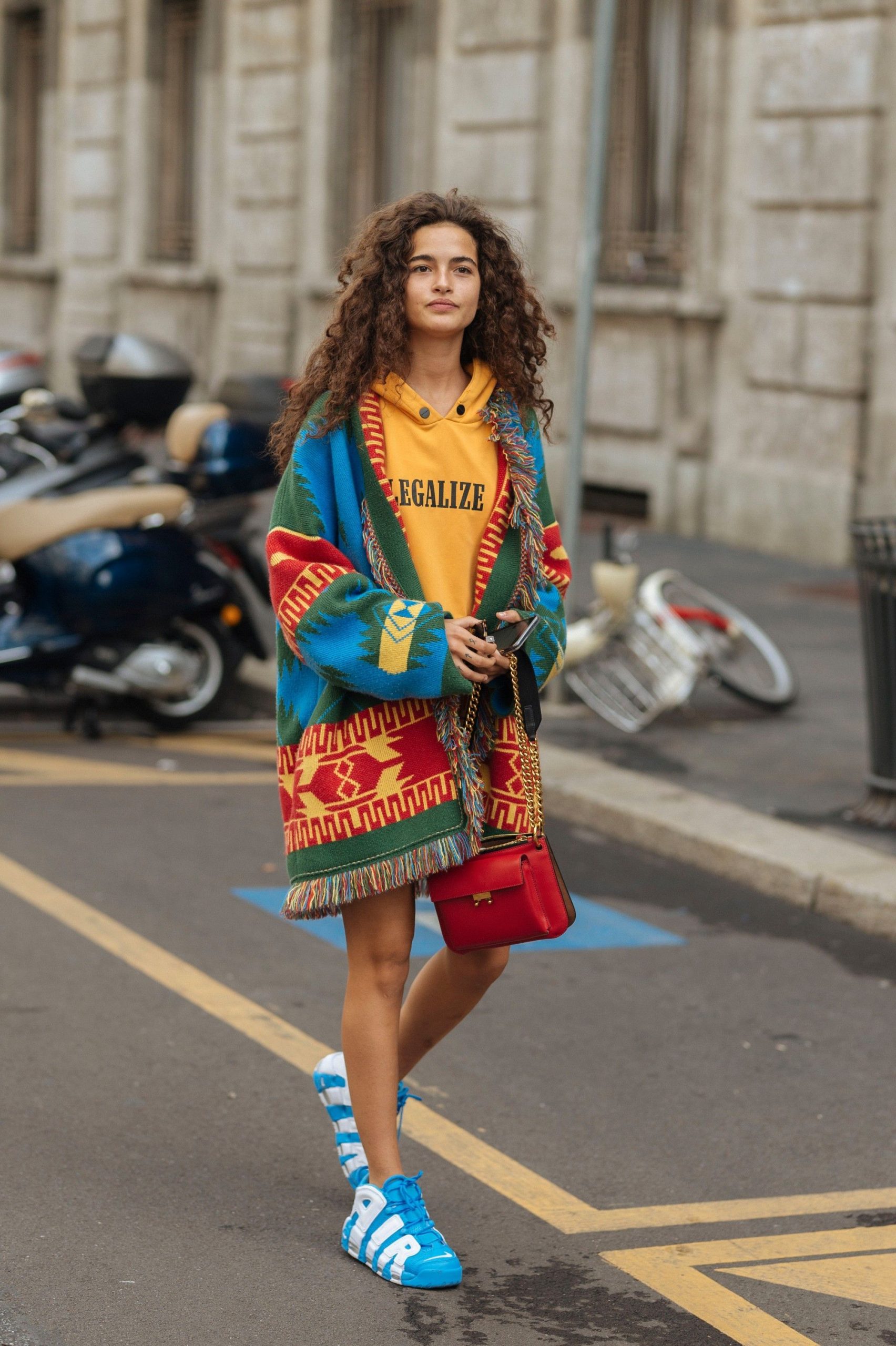 If you're running late to dinner with friends and you don't want to take off your hoodie, have no fear. Put on your favorite sweater and rock this outfit with some eye-catching snickers. You will feel comfortable, look beautiful, and feel like a million bucks.
3. Casual Shirt With Stripes – Mini Skirt – Nike Shoes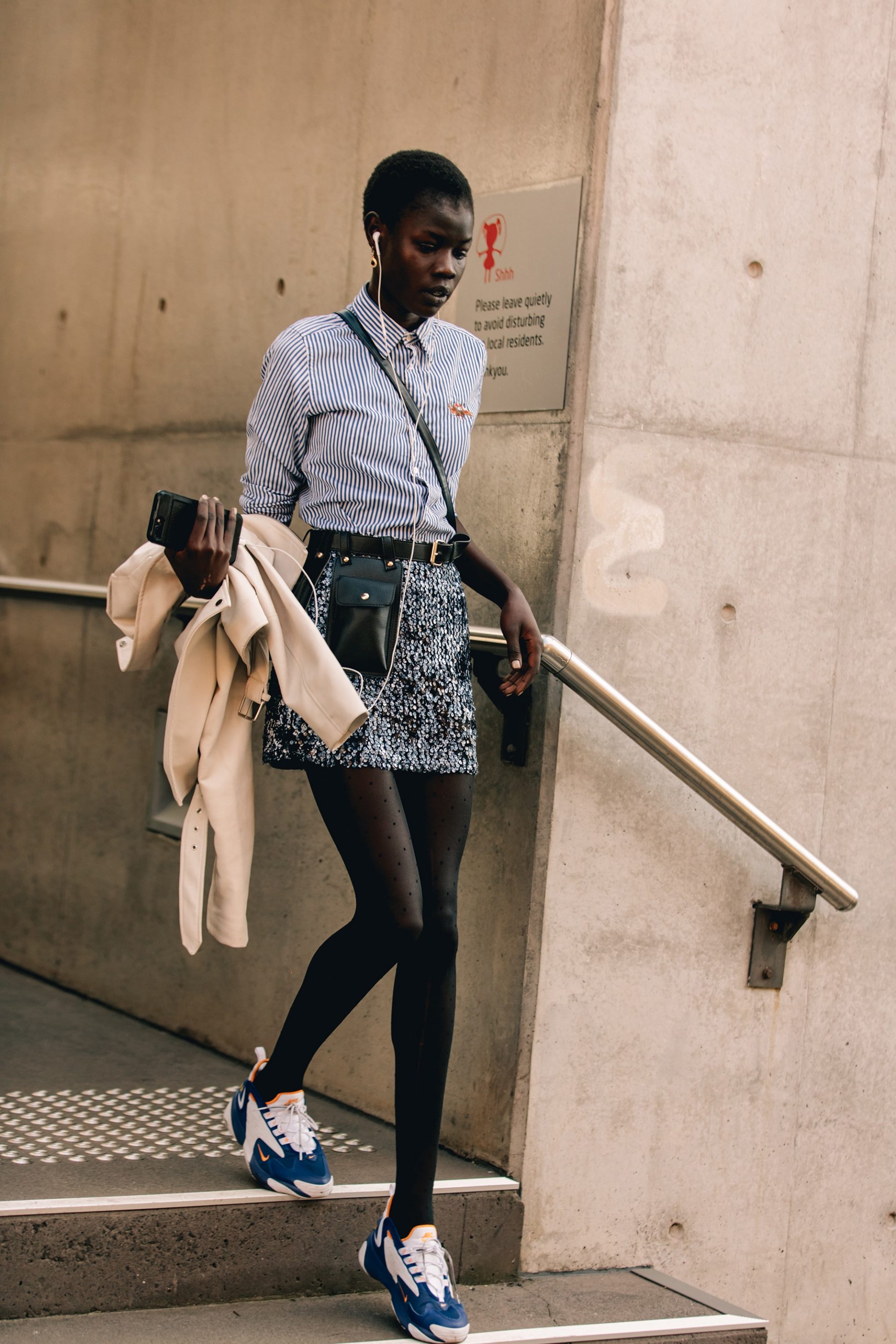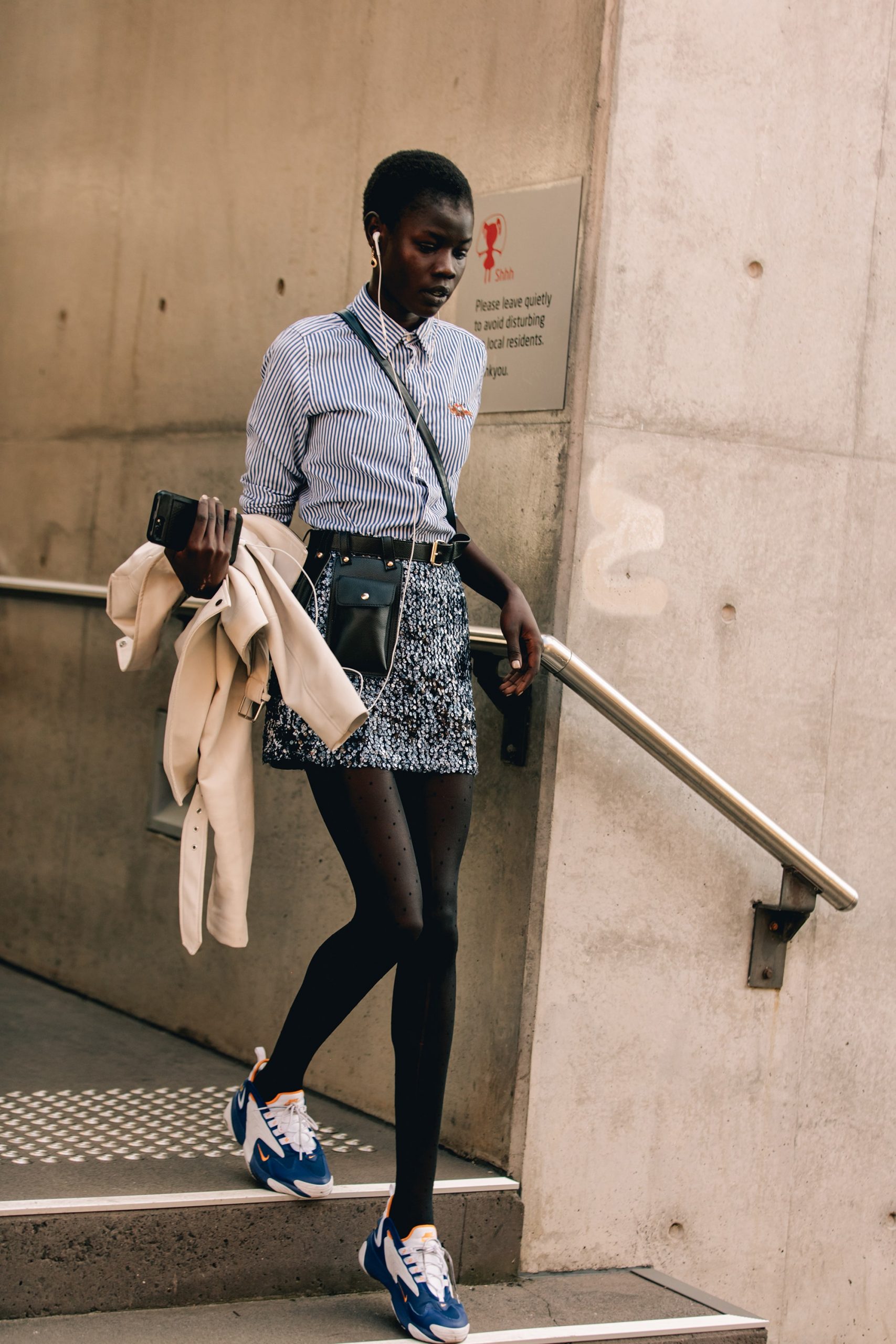 Minis, Maxis, and all in between—you can't beat a classic skirt sometimes. Combine your skirt with a simple & formal shirt. For a modern twist, freshen up the look with some bold and colorful Nike sneakers. A powerful combination, right?
4. Blazer Suit – Leather Boots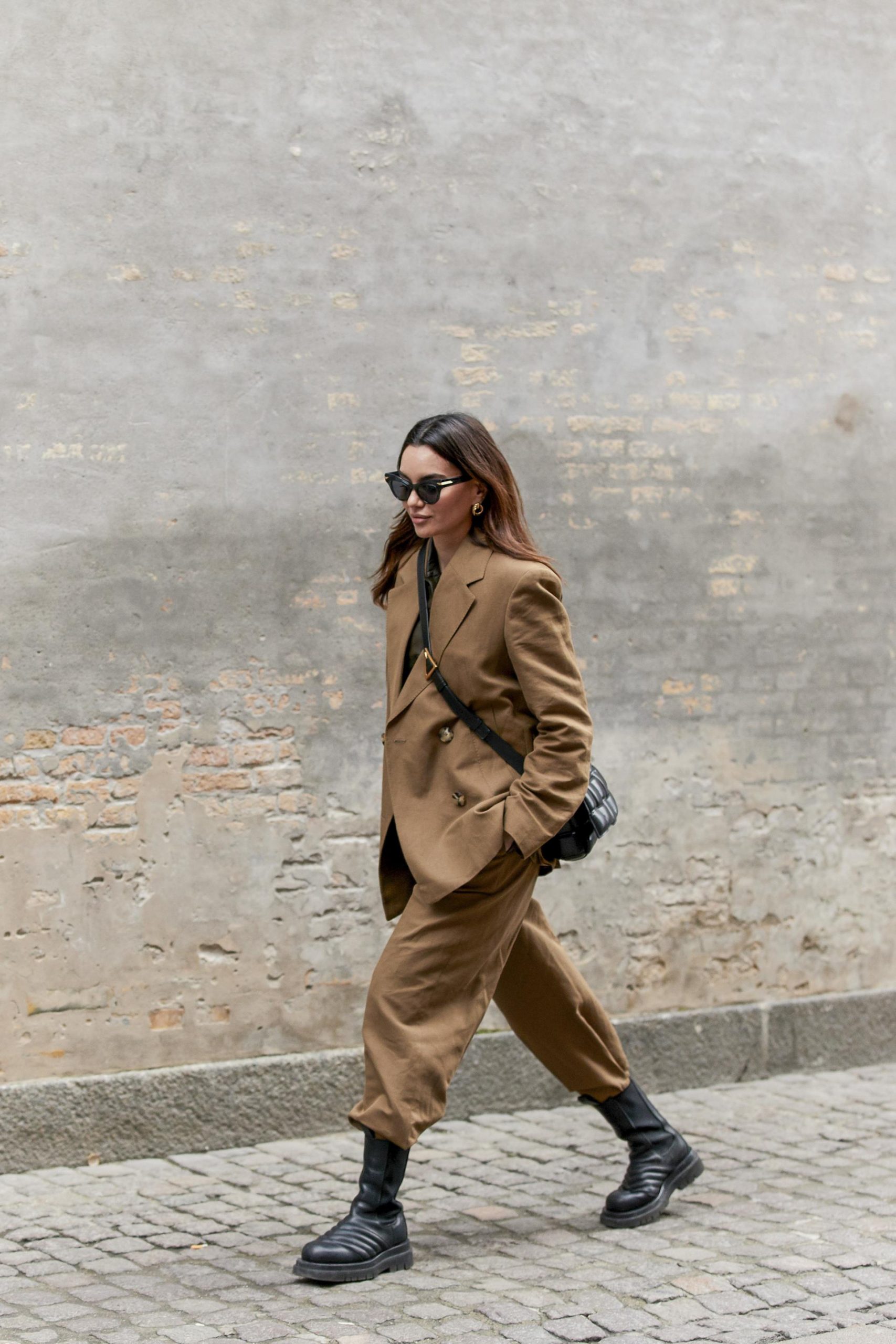 With fierce leather boots, add an elevated edge to your classy suit ensemble. For the edgy souls out there, these boots are a new twist on the traditional business-professional look and a genuine statement item. The ultimate combo – casual, easy, bold, and competent!
5. Sweater – Tartan Skirt – Sneakers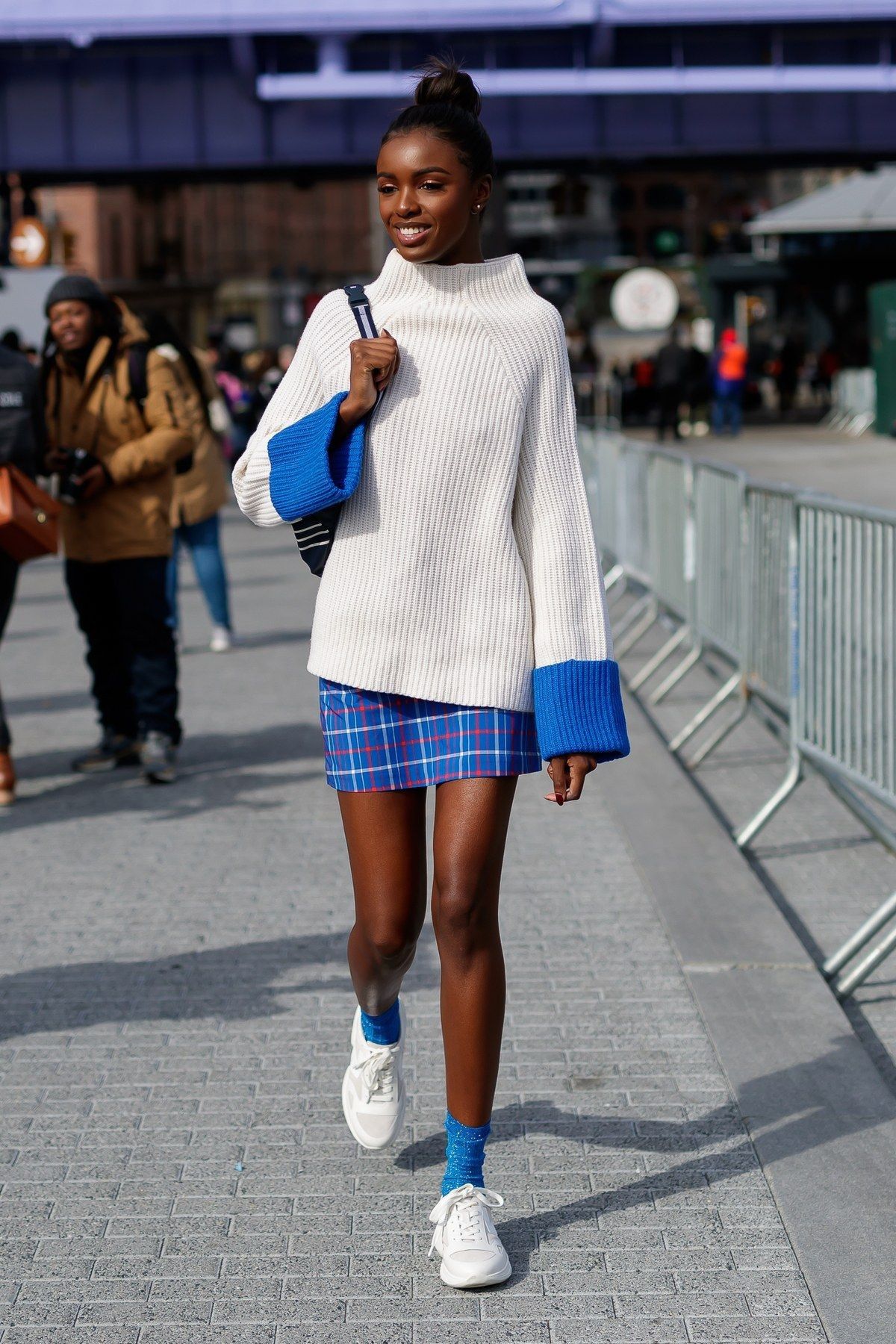 Comfort is crucial when it comes to dressing casually. Enjoy the comfort and style of chunky knitwear during the transitional and cooler months. Just as in the photo, oversized sweaters are great with jeans or a mini skirt. To complement your relaxed look and spend another day feeling fabulous, pull out your favorite pair of sneakers!
6. Velvet Suit – Sneakers – Crop-Top – Baseball Cap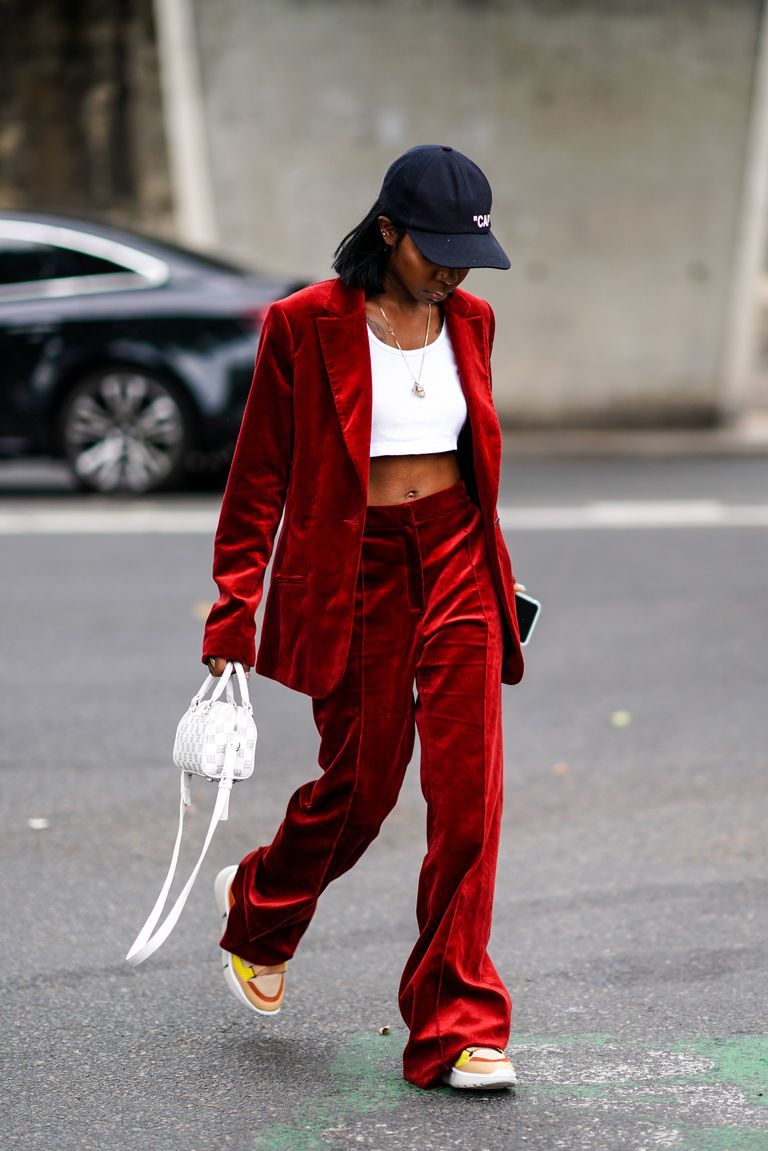 Rock it with a pair of bold jeans and boots, and you'll be able to go anywhere. A plain T-shirt will take the pressure off a fancy dress. When paired with a classy suit and striking shoes, a white crop-top will go a long way. For any reason, you'll feel relaxed and ready!
7. Black Blazer – Printed T-Shirt – Jeans – Nike Sneakers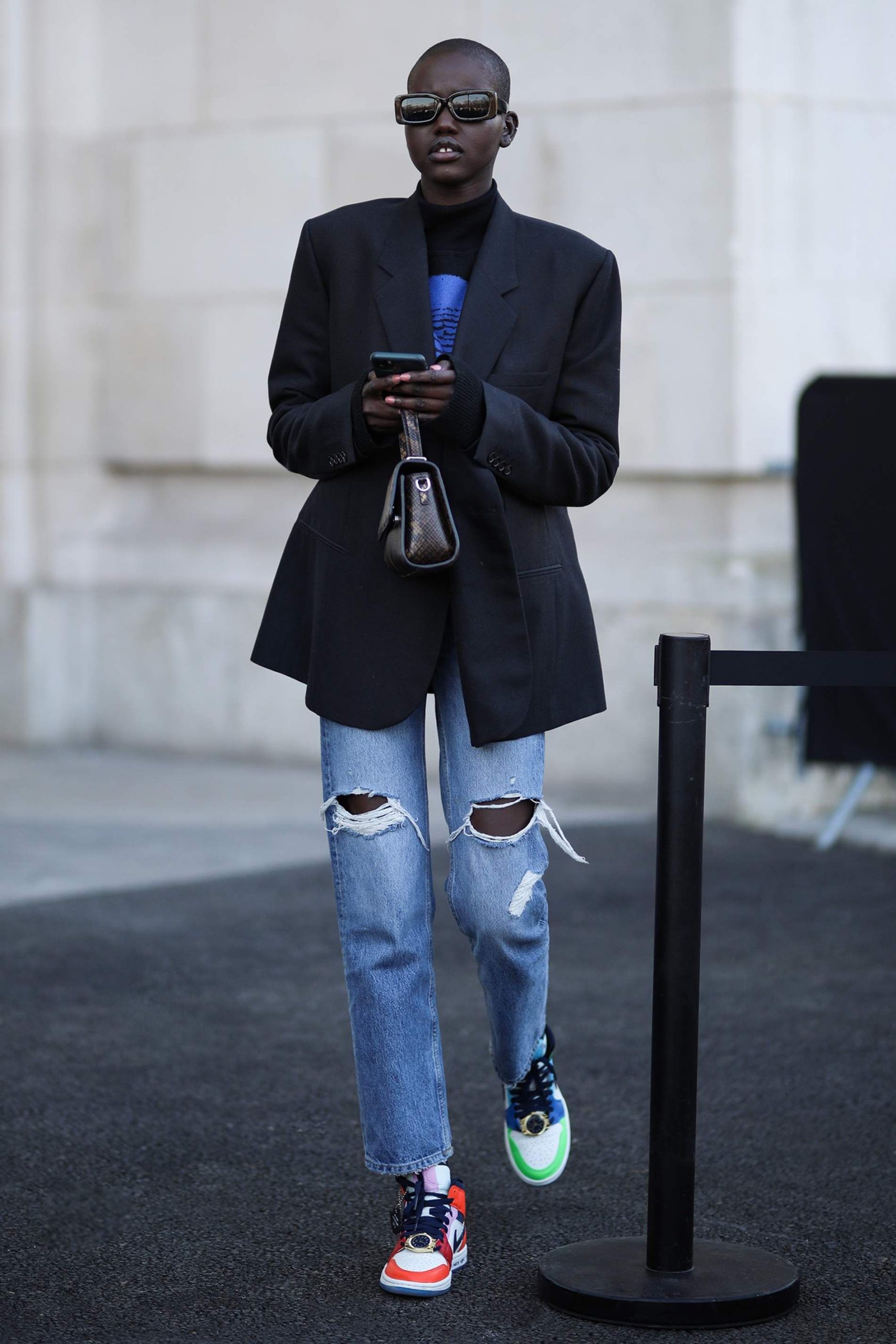 In a pair of flares and a printed tee, channel your inner' 70s model. Go for a black blazer if you want to create a company-casual style. This would casually elevate your beauty immediately. As for the sneakers, the better the more catchy they are. Look at that photo, it looks fantastic, doesn't it? In a pair of flares and a printed tee, channel your inner' 70s model. Go for a black blazer if you want to create a company-casual style. This would casually elevate your beauty immediately. As for the sneakers, the better the more catchy they are. Look at that photo, it looks fantastic, doesn't it? A matching graphic tee beneath your blazer will show off your latest Jordan's or Yeezy's. Sites like Sneaker Release Tees is the perfect place to start searching for the best match.
8. Hoodie – Trench Coat – Jeans – Heels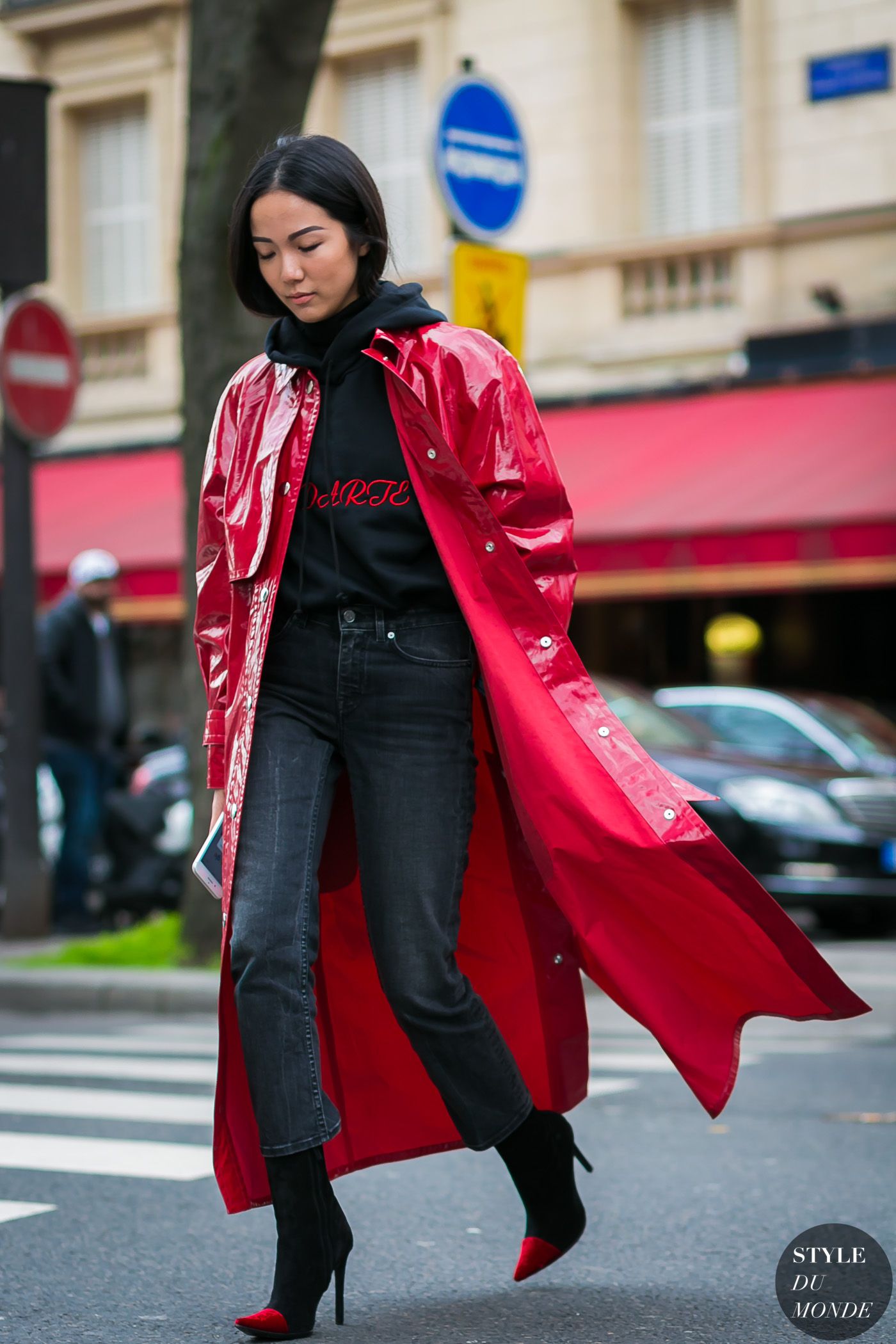 Casual outerwear is the way to go if the temperature fall and you feel very cold. There are plenty simple ways that you can keep toasty and do so in style, from duster coats to denim jackets. Choose a loud-colored trench coat, but keep your favorite bulky hoodie comfortable and casual. With jeans and bold black high-heeled boots, top off the look.
9. Crop-Top – Loose Suit Pants – Converse Shoes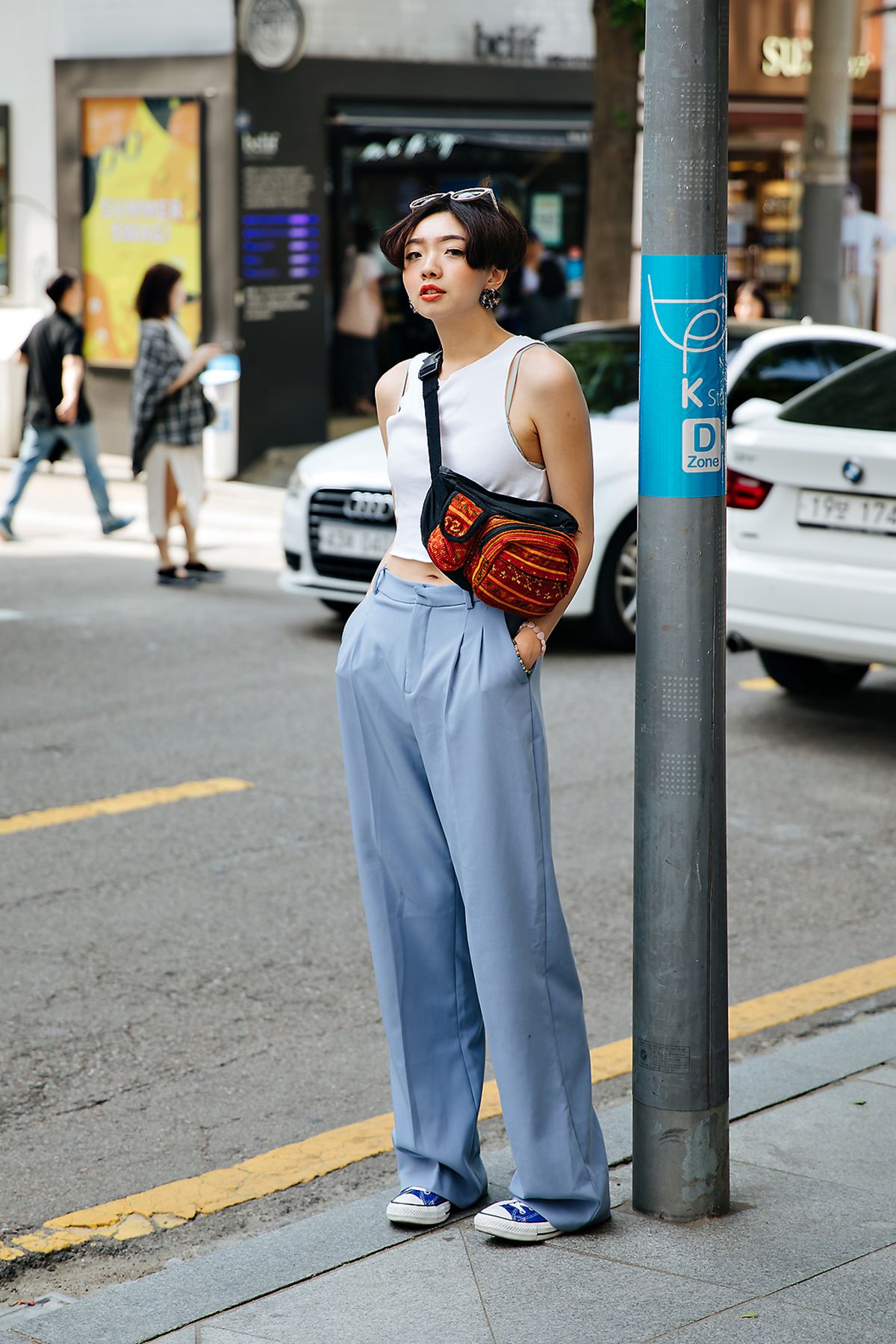 Although casual dressing focuses a lot on clothing, it's vital not to forget about footwear. Mules, flats, sandals, and shoes are all perfect choices without losing style if you're keen on comfort. Grab your Converse pair of shoes and stroll in loose suit trousers and a plain white crop-top around the area. You're going to feel fancy, fabulous and the most essential thing – comfortable!
10. Leather Jacket – Printed T-Shirt – Trousers – Boots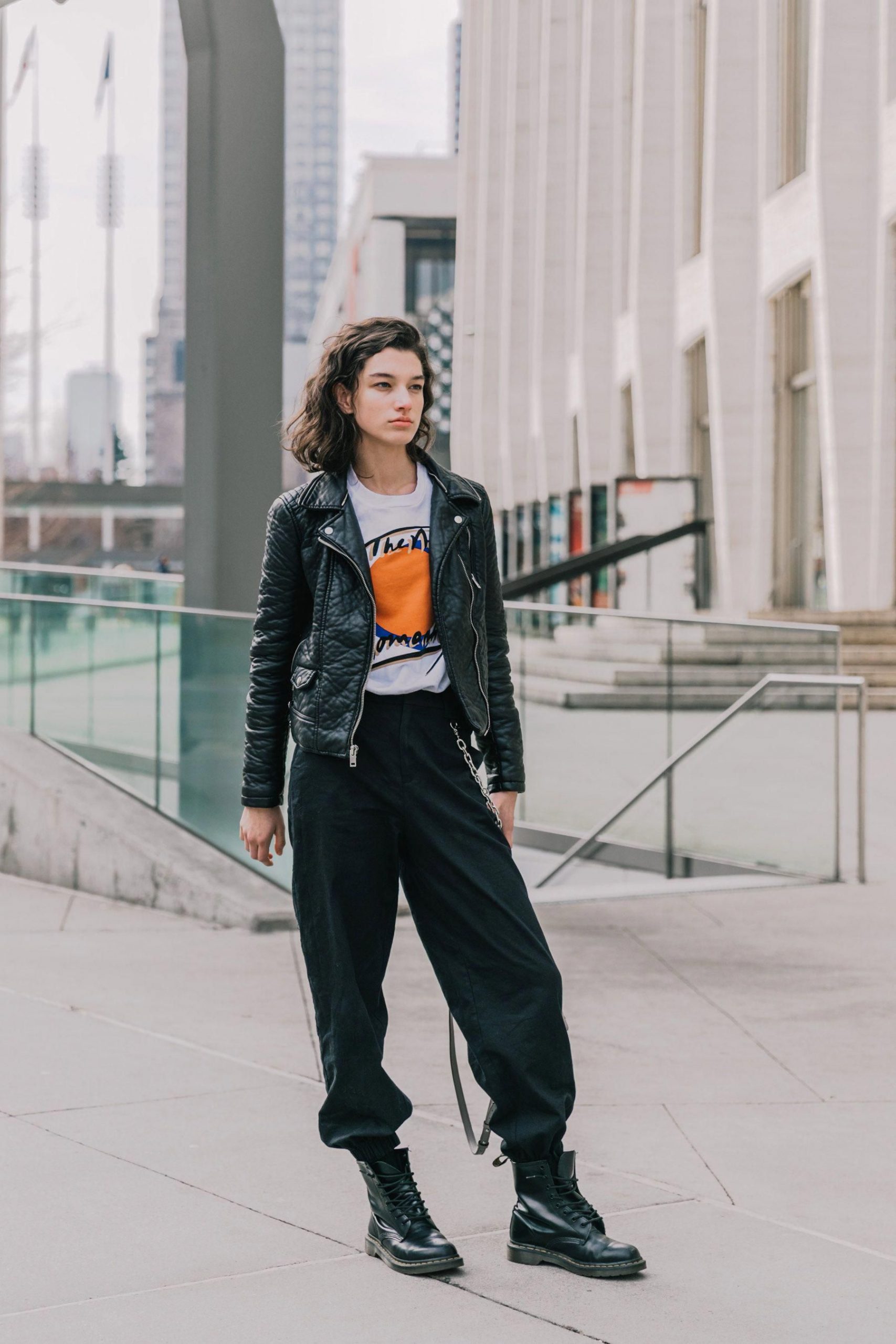 A simple T-shirt can take the edge off a fancy outfit – rock it with a pair of bold pants and boots, and you'll be ready to go anywhere. Combine this outfit with a leather jacket for a complete look and step outside for the world to see you!
11. Oversized Jacket – Printed T-Shirt – Floral Skirt – Sneakers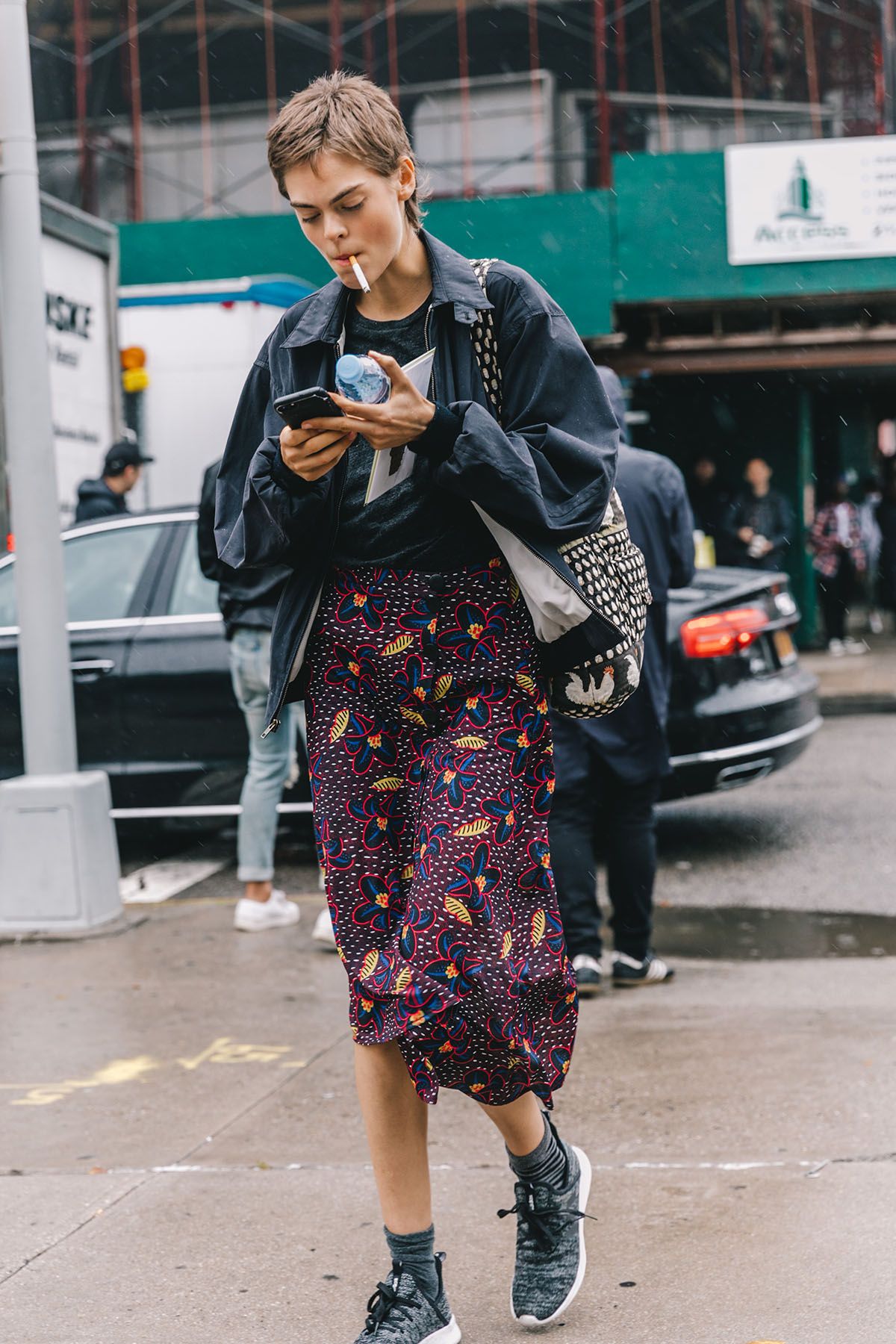 Without a hassle, you should wear this outfit during the transitional seasons. The great thing about casual clothes is that you can still look trendy and relaxed – and there's no difference in this ensemble. You can absolutely combine it with an oversized sweater, shoes, and a printed t-shirt if you have a floral, loose skirt like the one in the picture. Here's proof of how cool it feels.
12. Denim Jacket – Hoodie – Trousers – Boots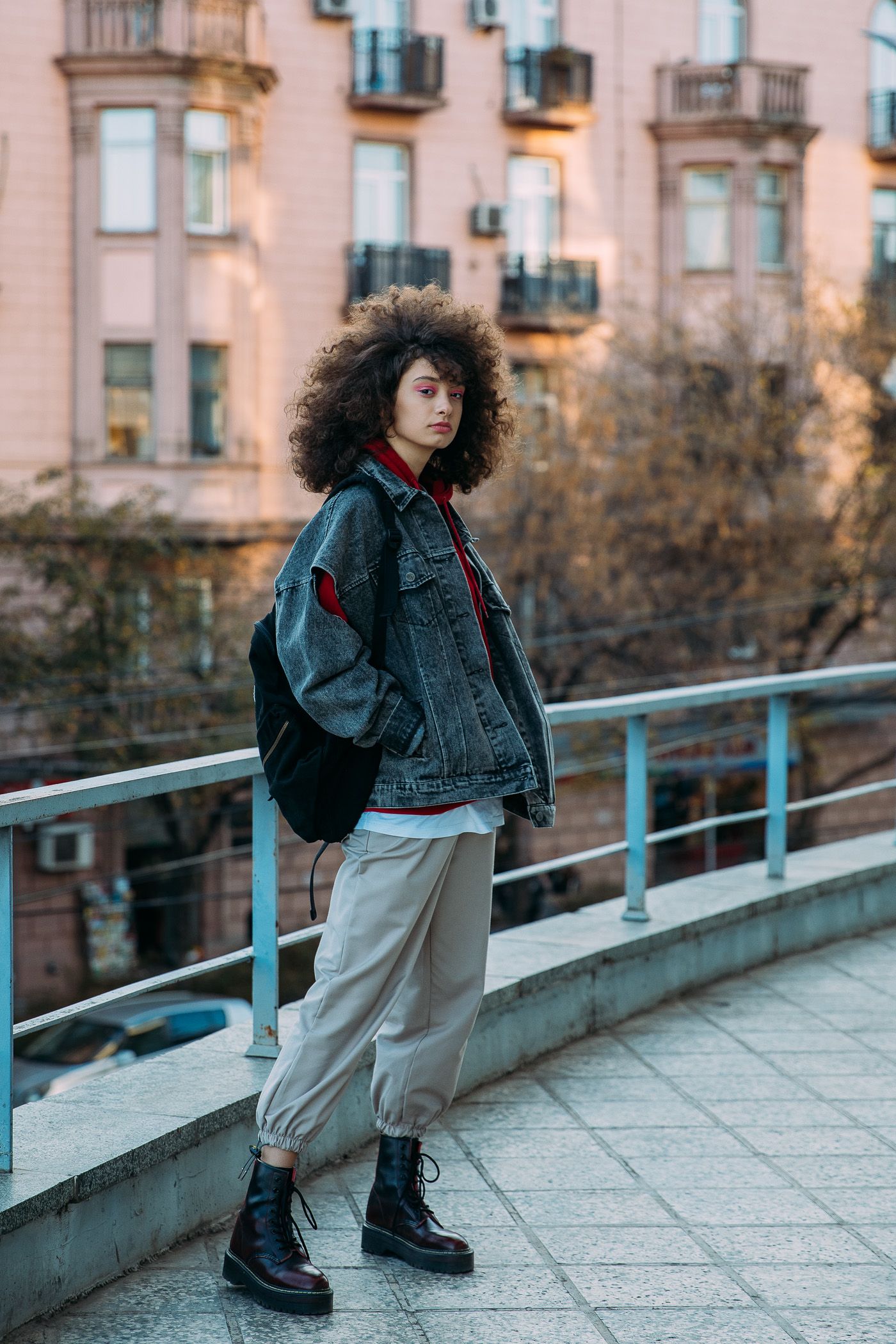 This is a great casual outfit for the chilly seasons when you want to look cute, warm, and in-style. Denim jackets look very cool with oversized hoodies, and you can totally combine those two with loose pants or trousers. Make a statement with your boots that pick up on one of the colors of your ensemble, or in a contrasting shade – it's an easy way to up the ante with your outfit without going over the top.
13. Tie-dye Shirt – Loose Trousers – Converse Shoes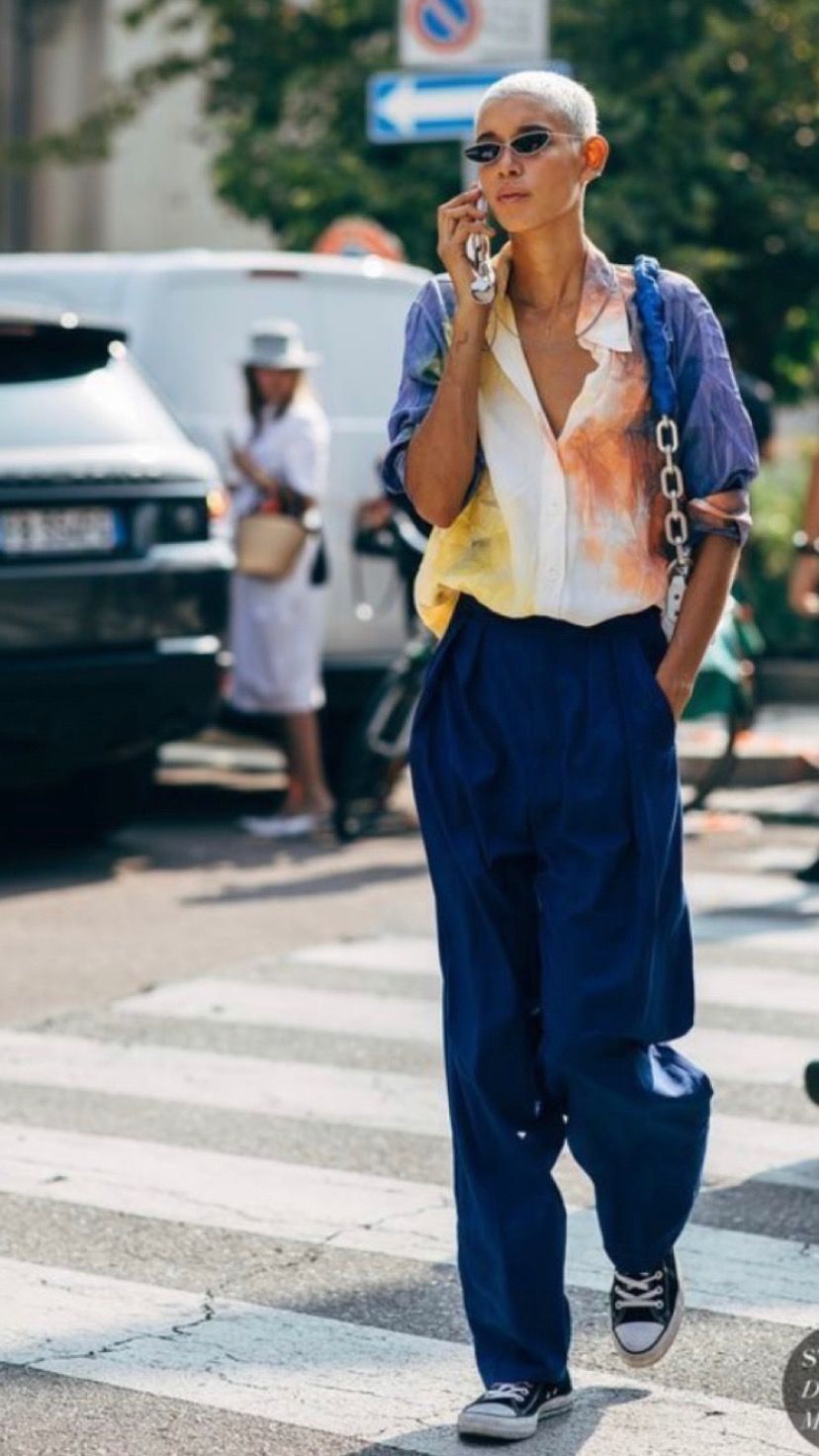 Keep it comfy before going out for the day. The broad leg trousers and the loose top are a long way off. Combine a bright fun thing that is attention-grabbing but not so exaggerated. As for sneakers, you're going to love the iconic Converse shoe!
14. Long-fitted Dress – Sneakers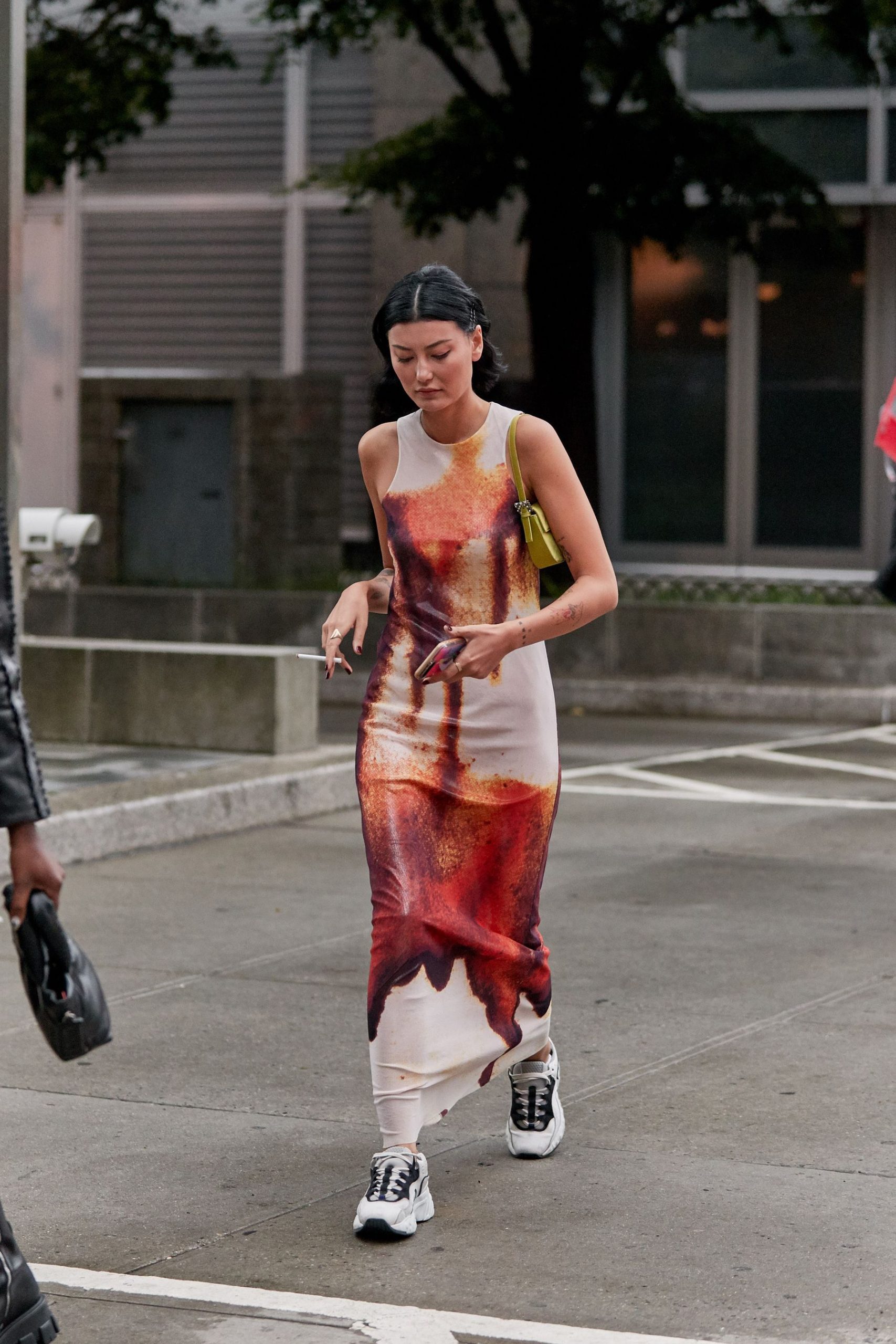 In a beautiful, long-fitted coat, enjoy the warmer days. You will not beat a cute frock in a casual setting, whether you're a lover of bold prints or a linen mix. For a trendy twist, couple your dress with a pair of chic sneakers!
15. Tie-dye T-shirt – Loose Jeans – Nike Sneakers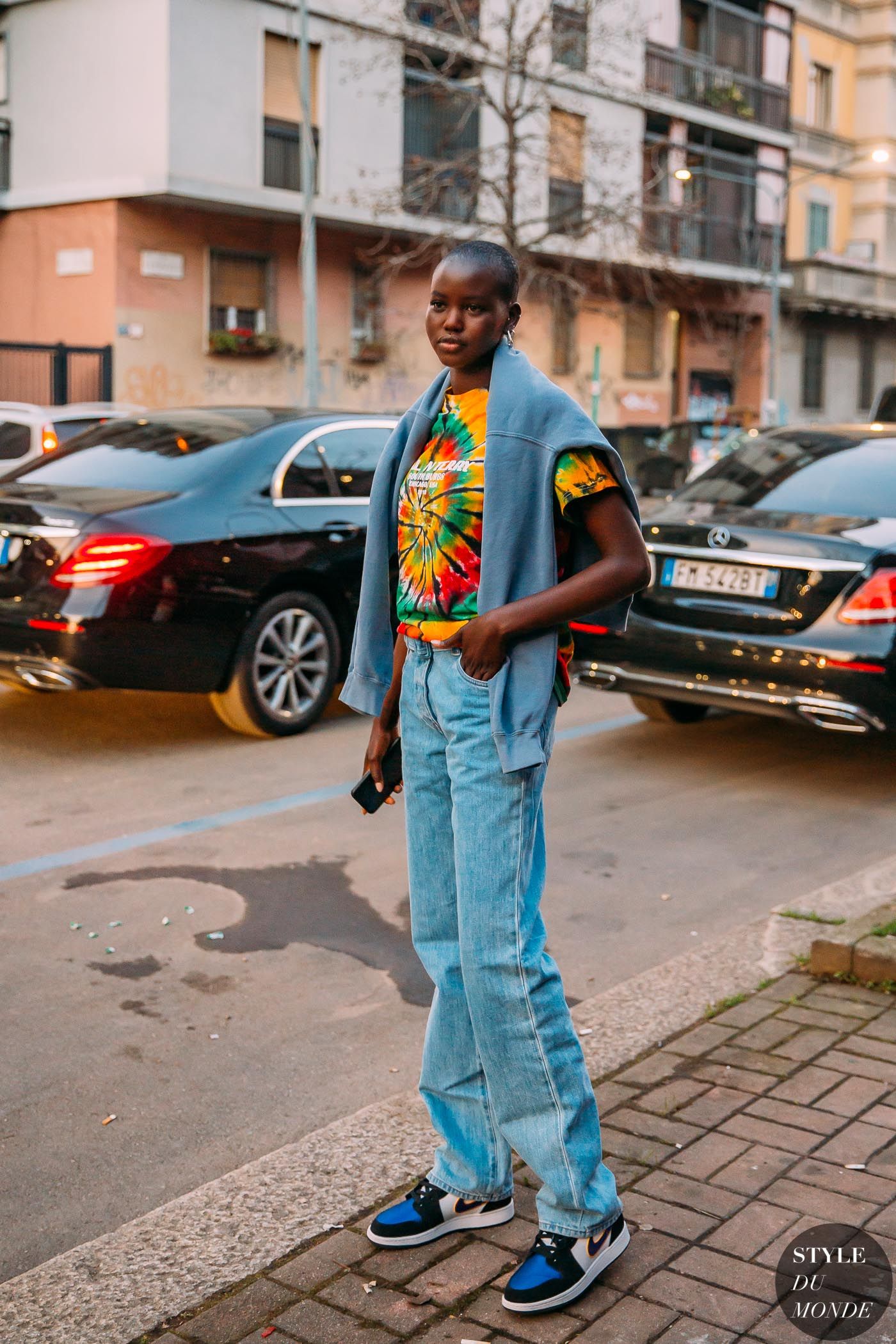 This is a simple way to feel relaxed and feeling unbelievably cool. Bright, lively, and attention-grabbing colors are the colors. You're going to look and feel amazing, so don't wait any longer. Try this look!
Comfort is key – remember to feel cozy when you're dressing casually! So which one of these fashion outfits has caught your eye? Feel free to leave a comment below!